Congratulations, you're newly engaged! This is an exciting and wonderful time in your life, and part of this time is spent planning for the ultimate wedding you've always dreamed of. But how long does this planning process take? When should you start at each leg of the planning journey?
That's exactly why I have written this blog–There are lots of details to be covered at different stages when planning a wedding, and you'll need to know exactly when to get them taken care of. So here is a step-by-step guide to get you on your way and ensure that you don't miss a thing!
18 Months Before your Wedding Day
18 months of wedding planning gives you a lot of room to play and move around, exploring ideas and options, so here is a breakdown of what to do 18-12 months before your wedding day!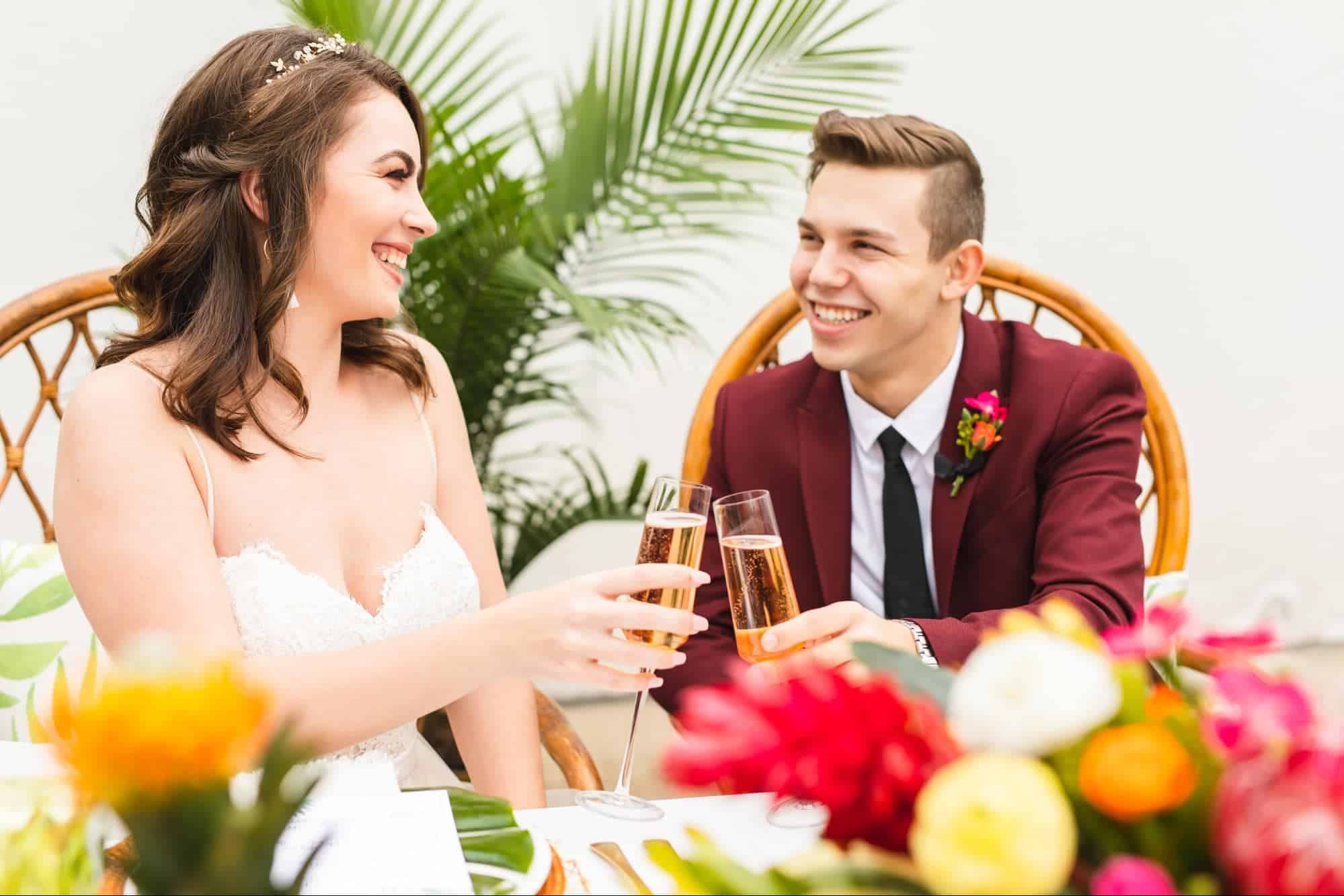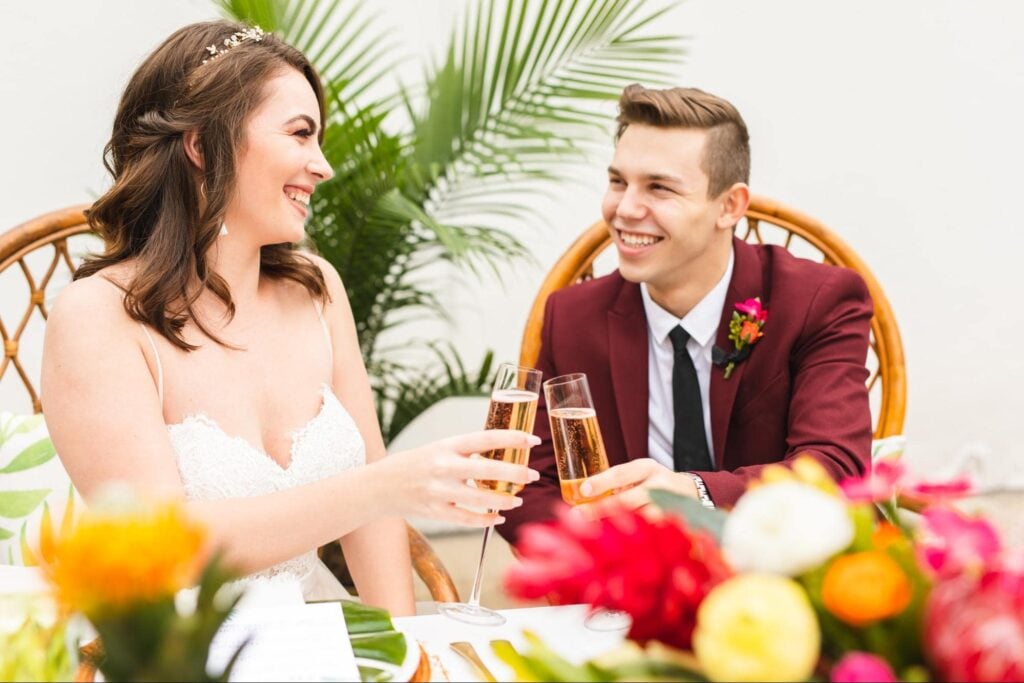 Create a Pinterest board for your wedding
Pick out color schemes and wedding theme
Create your wedding budget
Choose your wedding date(s) – pick back up dates just in case
Start researching and touring wedding venues – you can book your venue at the 12 month stage, but venues get booked fast and you'll want to get this taken care of before the venue you want most is unavailable!
Form the wedding party – who do you want to be in your wedding?
Do an engagement photo shoot – this is a good way to find a photographer for your big day
12 Months Before Your Wedding Day
Twelve months isn't quite crunch time, but it is for booking your venue! Along with your venue, here is what brides and grooms need to get checked off their list at 12 months out:
Tour and book your venue – this should be the first order of business since popular venues can be booked up to two years out.
Hire your wedding planner (we HIGHLY recommend as your planner will provide the relaxation you deserve)
Plan your honeymoon
Start forming your guest list
9 Months Before Your Wedding Day
You are now at the 9-6 month mark and getting closer to your big day, during this period of time you're going to be doing a lot more booking and purchasing–here's the breakdown: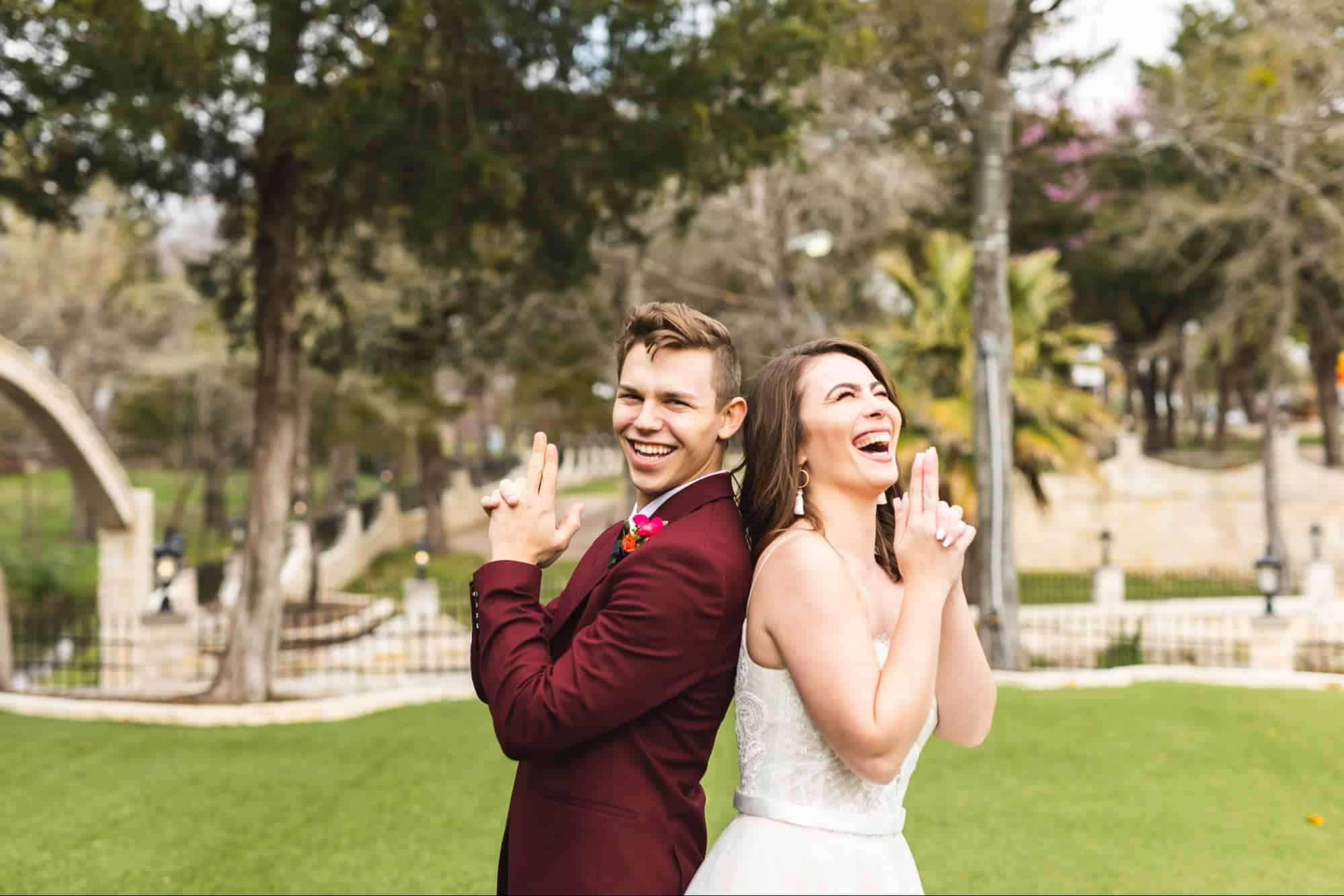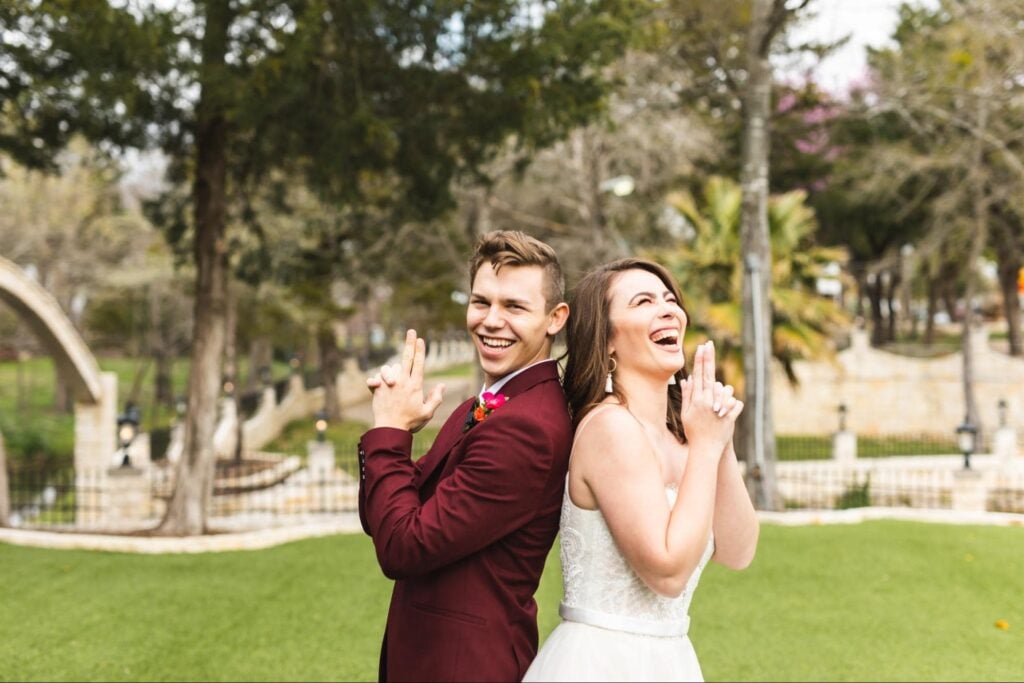 Get your passport – if you plan to leave the country for your honeymoon
Book your wedding photographer (maybe your engagement session photographer?)
Book your DJ, Musicians, cocktail hour entertainment, etc. 
Finalize your guest list, purchase your invitations and thank you cards 
Send out Save the Dates
6 Months Before your Wedding Day
Now you're at the six-month marker and at this point, you'll be wanting to get your decorations in order as well as wedding day accessories.
Purchase shoes and accessories for your wedding dress
Look into buying wedding insurance
Purchase wedding bands
Book your room decor supplier – chair covers, centerpieces, etc.
Look into rehearsal dinner plans 
Choose the groom's and groomsmen's attire
Order your wedding cake
3 Months Before Your Wedding Day
You are 3 months out from your big day and are officially in the home stretch, THIS is crunch time, and this is where it starts to get really exciting as everything begins feeling very real, here are the to-dos for the 3-1 month stretch:
Send guest invitations 
Purchase wedding party gifts 
Book hair and makeup appointments for bride and mother of the bride
Begin Organizing seating arrangements
1 Month Before Your Wedding Day
Just one more month to go and everything by this point is good to go, just a few more things are left to get in order.
Have a final dress fitting
Book a spa day for you and your bridal party – splurge and have some fun!
Book test makeup and hair appointments so you know what you want
Finalize vows
Check-in and confirm with vendors
2 Weeks Before Your Wedding Day
The final two weeks before your wedding are a whirlwind of fun and excitement, everything at this point is coming together and your big day is just 14 days away so here's what you'll need to check off the to-do list at this point:
Pick up dresses and suits 
Check the weather forecast
Pack for honeymoon
Have bachelor and bachelorette party
Go to rehearsal dinner
Again confirm with vendors and send them detailed instructions
Give DJ/Musicians set-list
The Day of Your Wedding
Finally, the day you've waited 18 months for has arrived, all the hard work and careful planning have led up to this point. It's now time to stop planning and enjoy your big day. Here's what you need to do.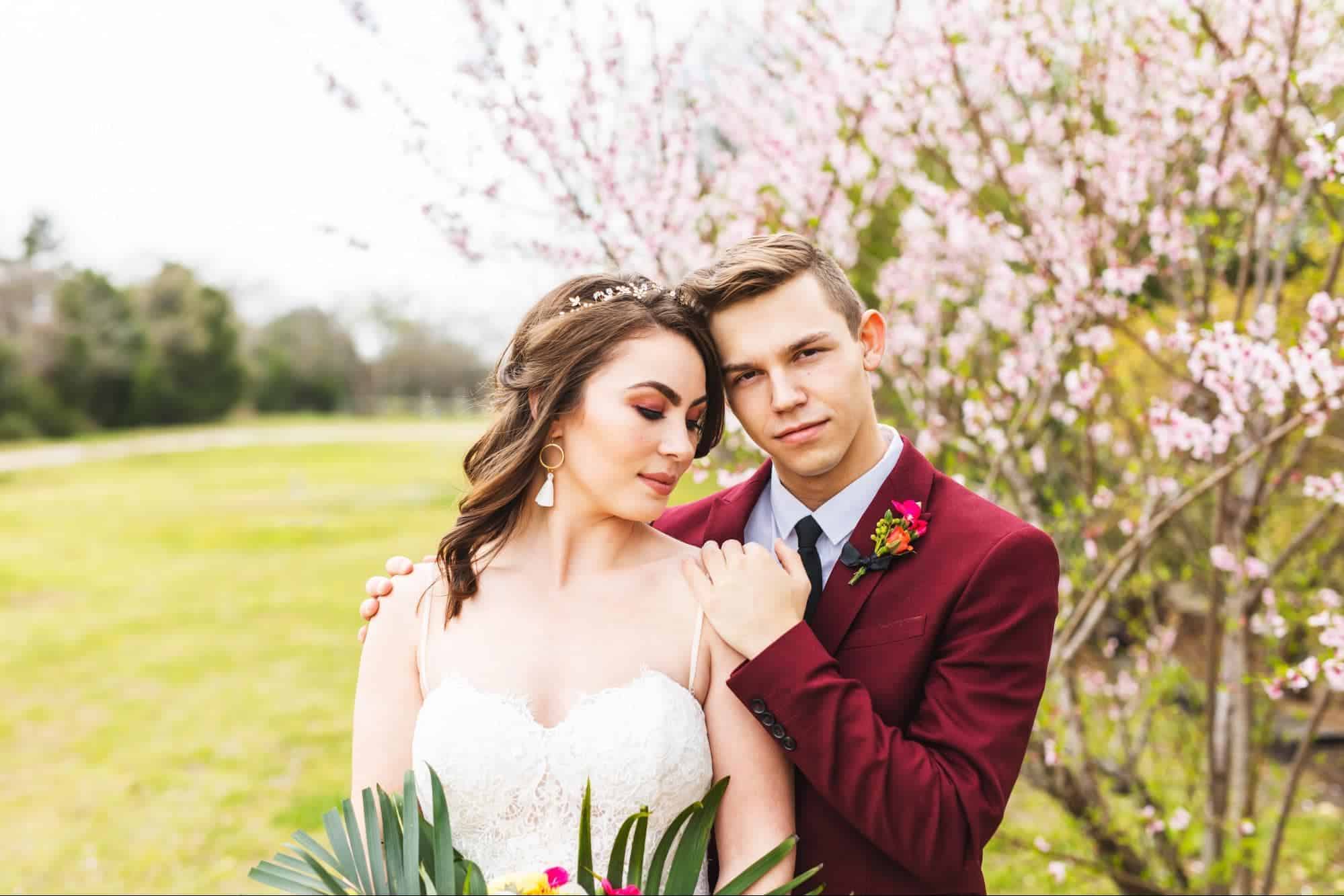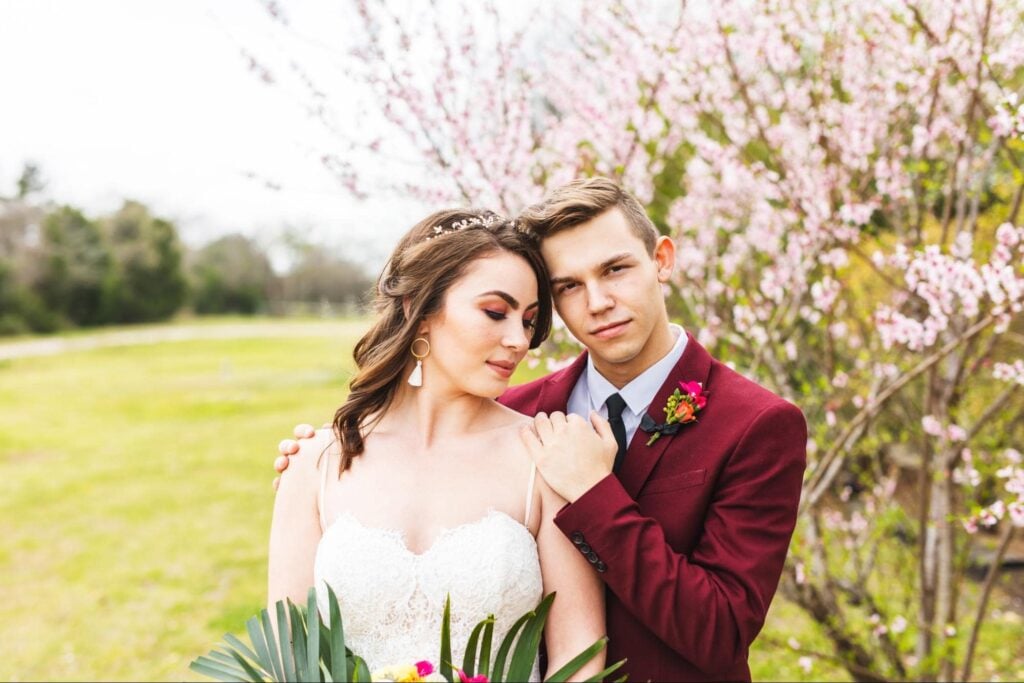 Enjoy breakfast with your girls while sipping on a mimosa
Feel like a princess as your beauty team goes to work getting you ready for your big moment
Share a sweet moment with mom as she helps you slip into your wedding dress 
Soak up your handsome man's reaction as the doors open and he gets his first glimpse at you
Say your "I do's" and seal it with a kiss
Dance the night away with your friends and family and don't forget to eat! 
Exit in style and head off to your honeymoon to kick off the start of your forever!