Playing with color schemes and flower arrangements is one of our favorite parts of wedding planning, especially in 2020, because Bridal bouquets have gone from basic to bold and they are absolutely stunning!
From feathers and berries to cotton and succulents, and everything else you can think of––brides are adding it to their bouquets! We've put together a list of 20 of the most stunning bouquets that we know will get you inspired for your big day.
Let's start with some sunflowers!
1. Sunflowers and Berries Bouquet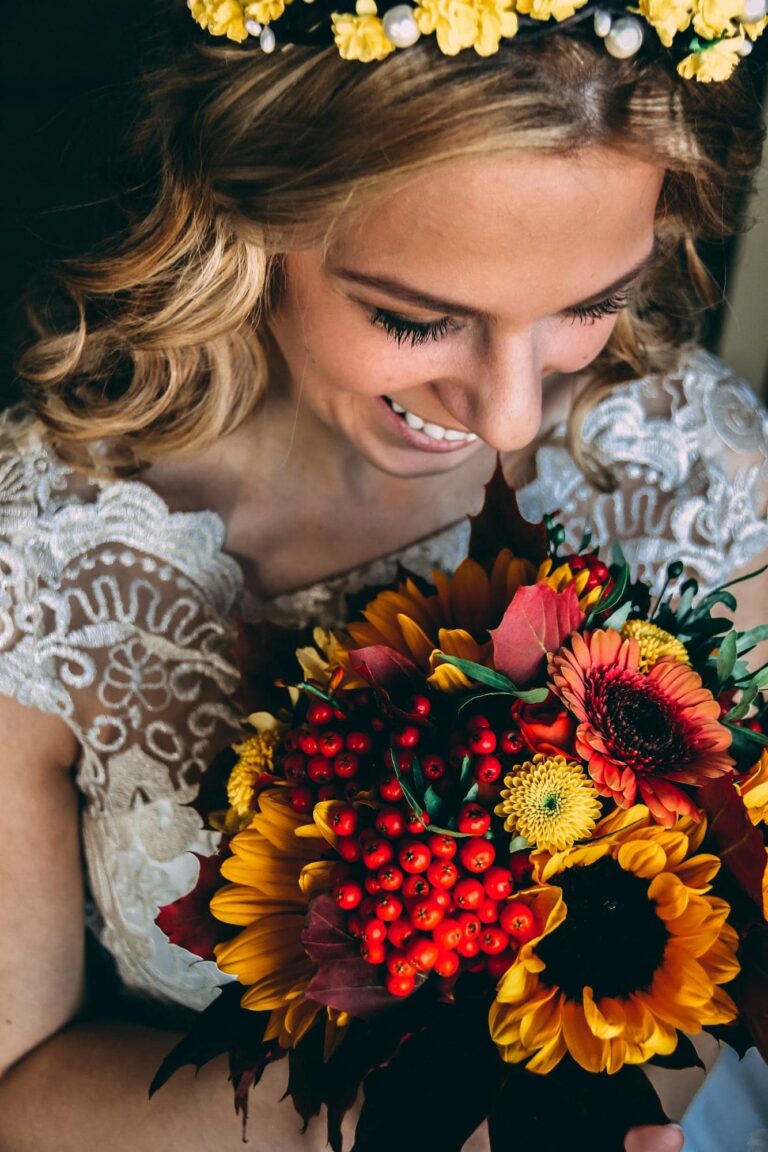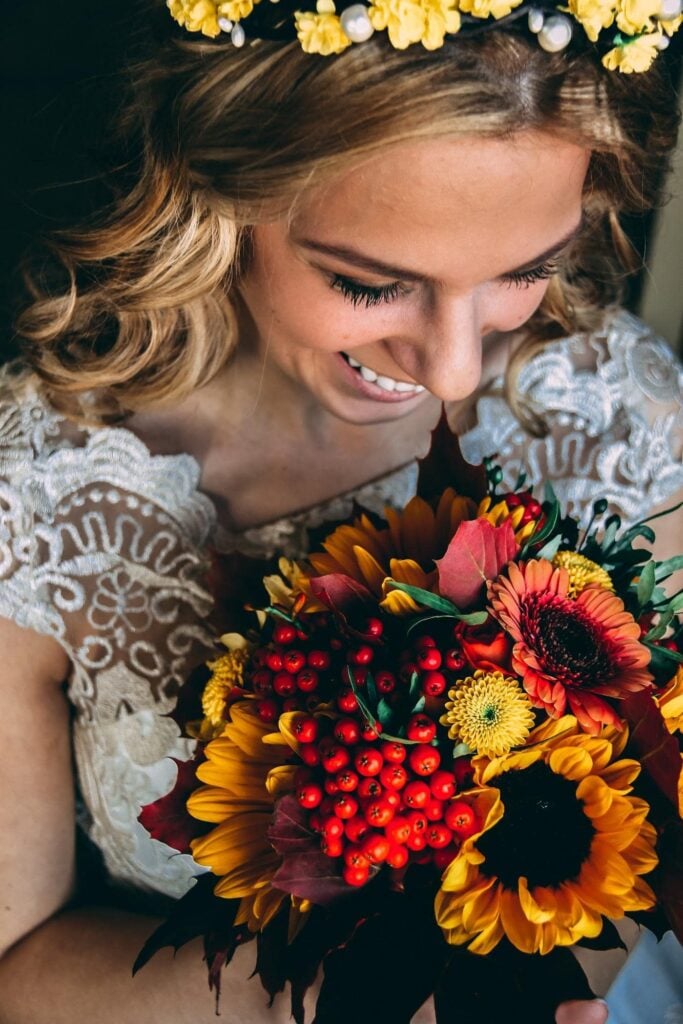 Sunflowers are still a very popular flower choice and we can understand why. They're bright and lively and paired with some pops of red, they are absolutely breathtaking!
2. Feathers + Red and White Roses Bouquet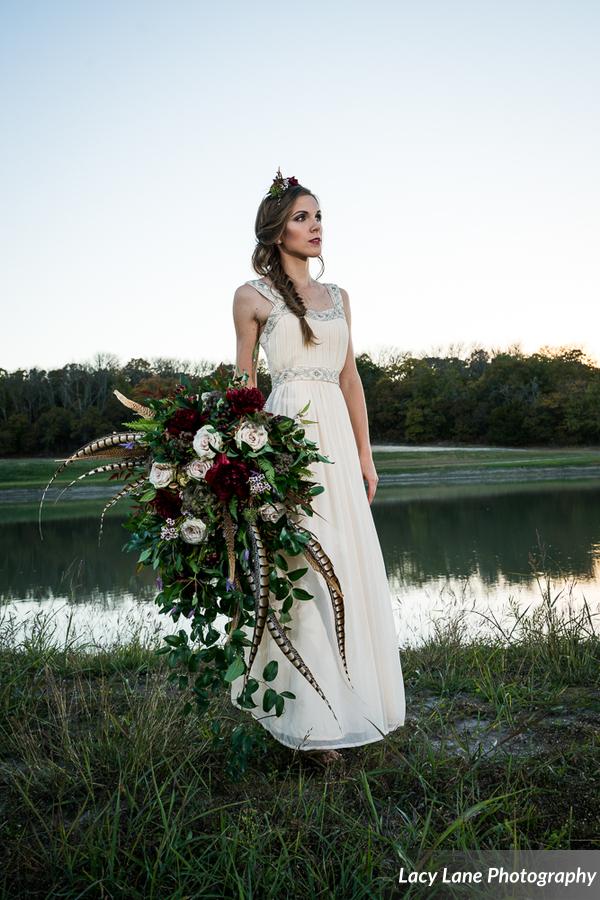 Check out this feather bouquet by Wild Rose Events, it's stunning, and it's edgy! For fall brides who want to stand out, this might be the look for you!
3. Orchids and Fern Bouquet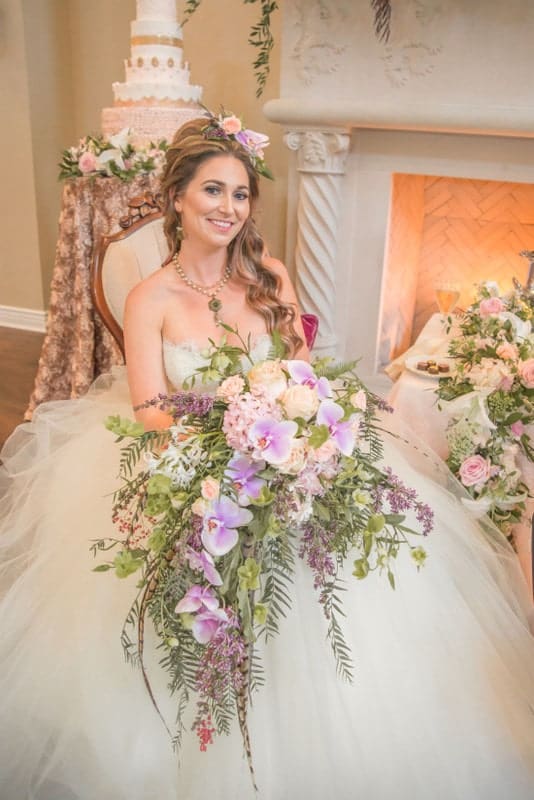 This bouquet is first of all beautiful but also versatile! You can either go classic or tropical, and it perfectly blends in with either style you choose. Have your florist play around with darker and lighter greens to see what direction it takes you in!
4. Roses and Berries Bouquet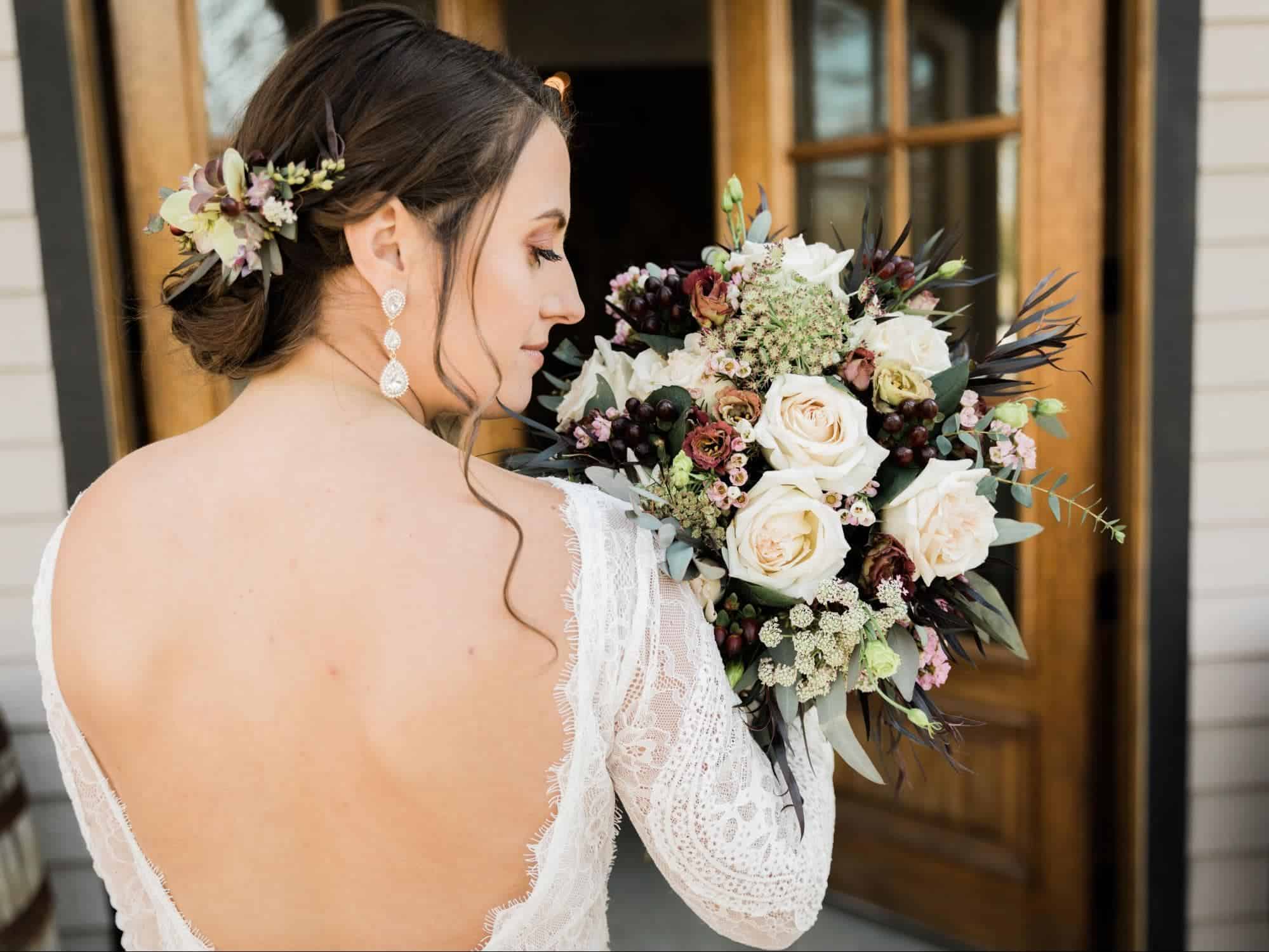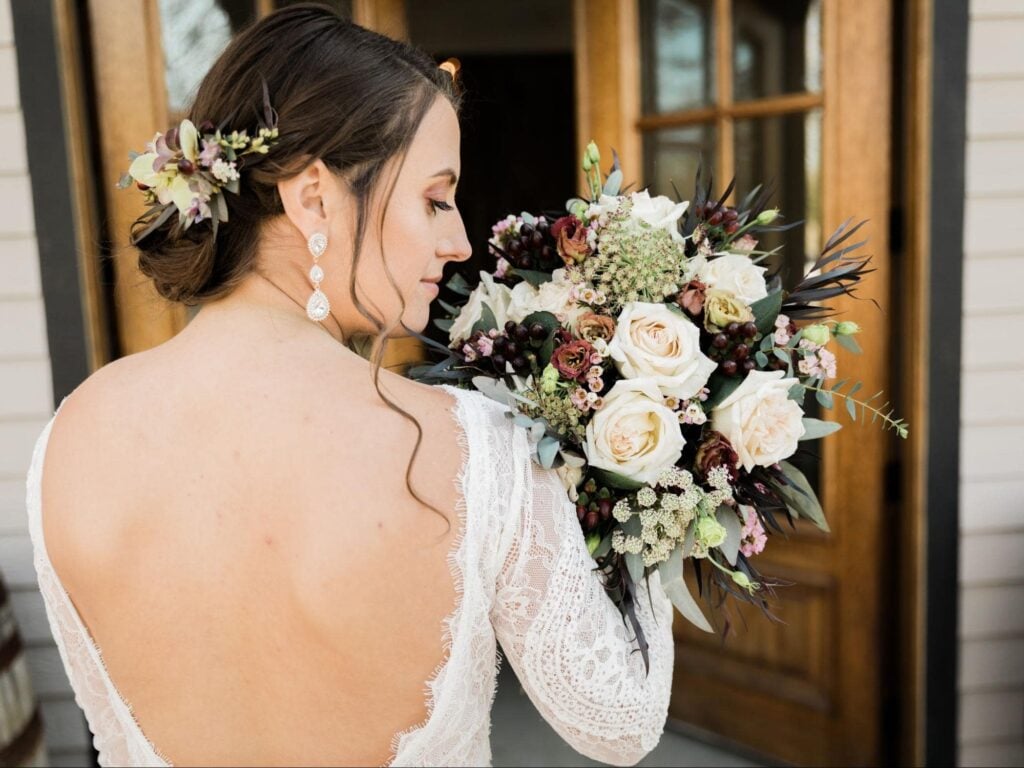 Roses paired with berries are stunning, but the color choice is even more gorgeous. Browns and beiges complement each other perfectly for a lovely fall color scheme.
5. Carnations and Greenery Bouquet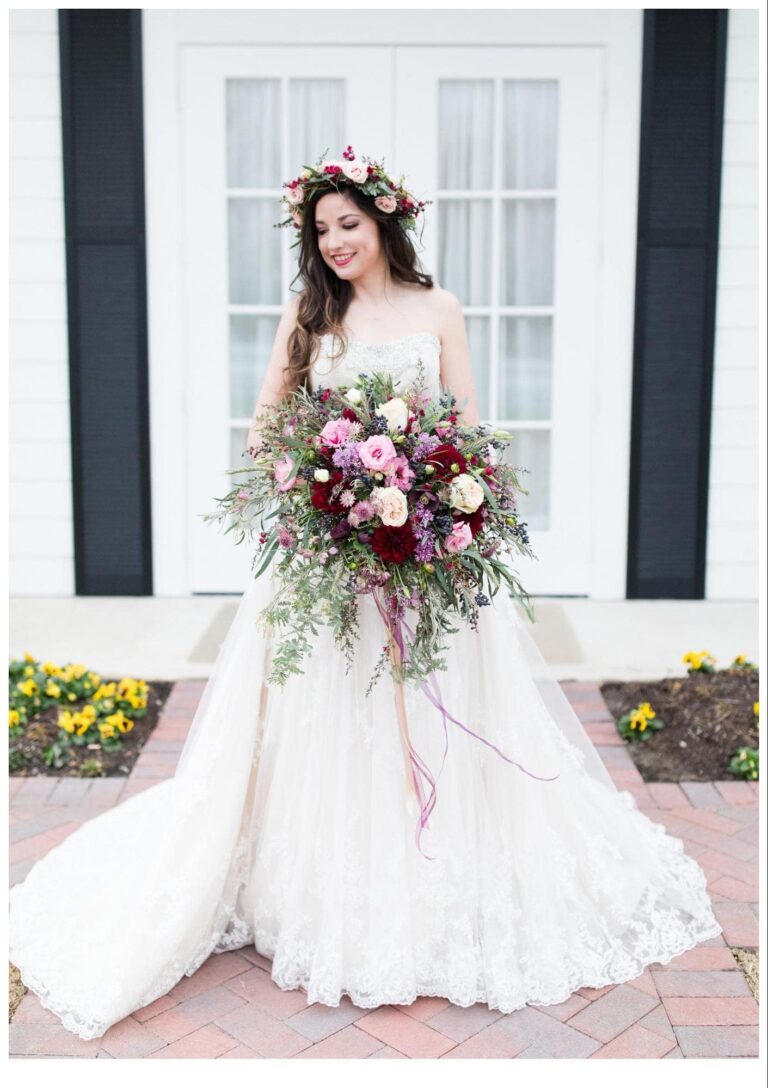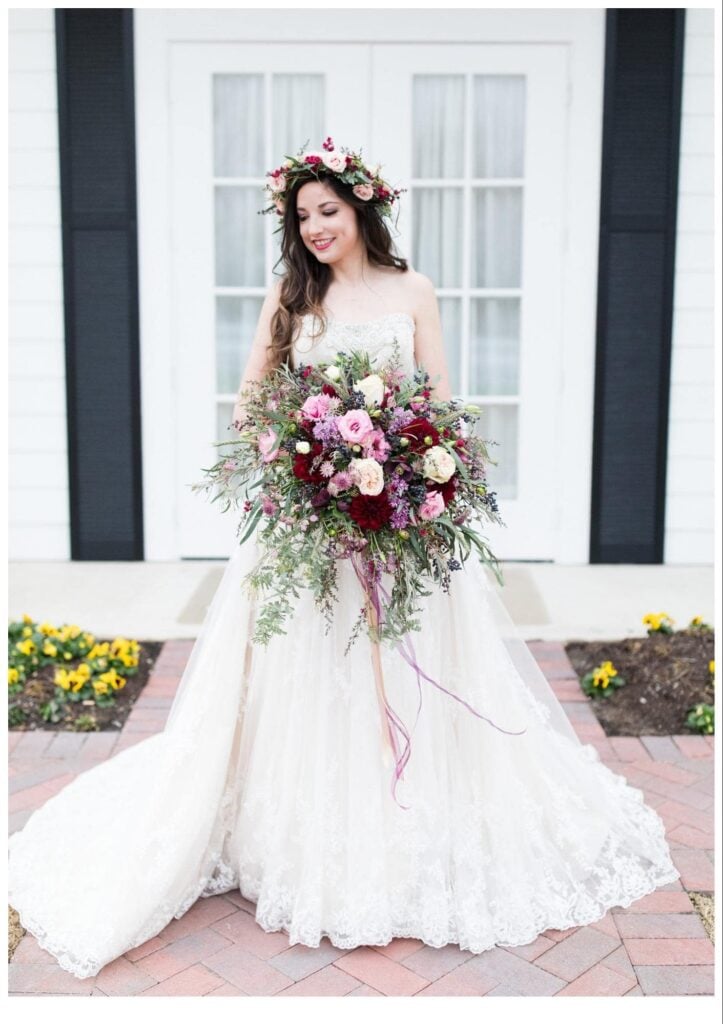 Perfect for spring, summer, or fall, you choose! It's the perfect size and the perfect colors!
6. Fuschia and Orange Bouquet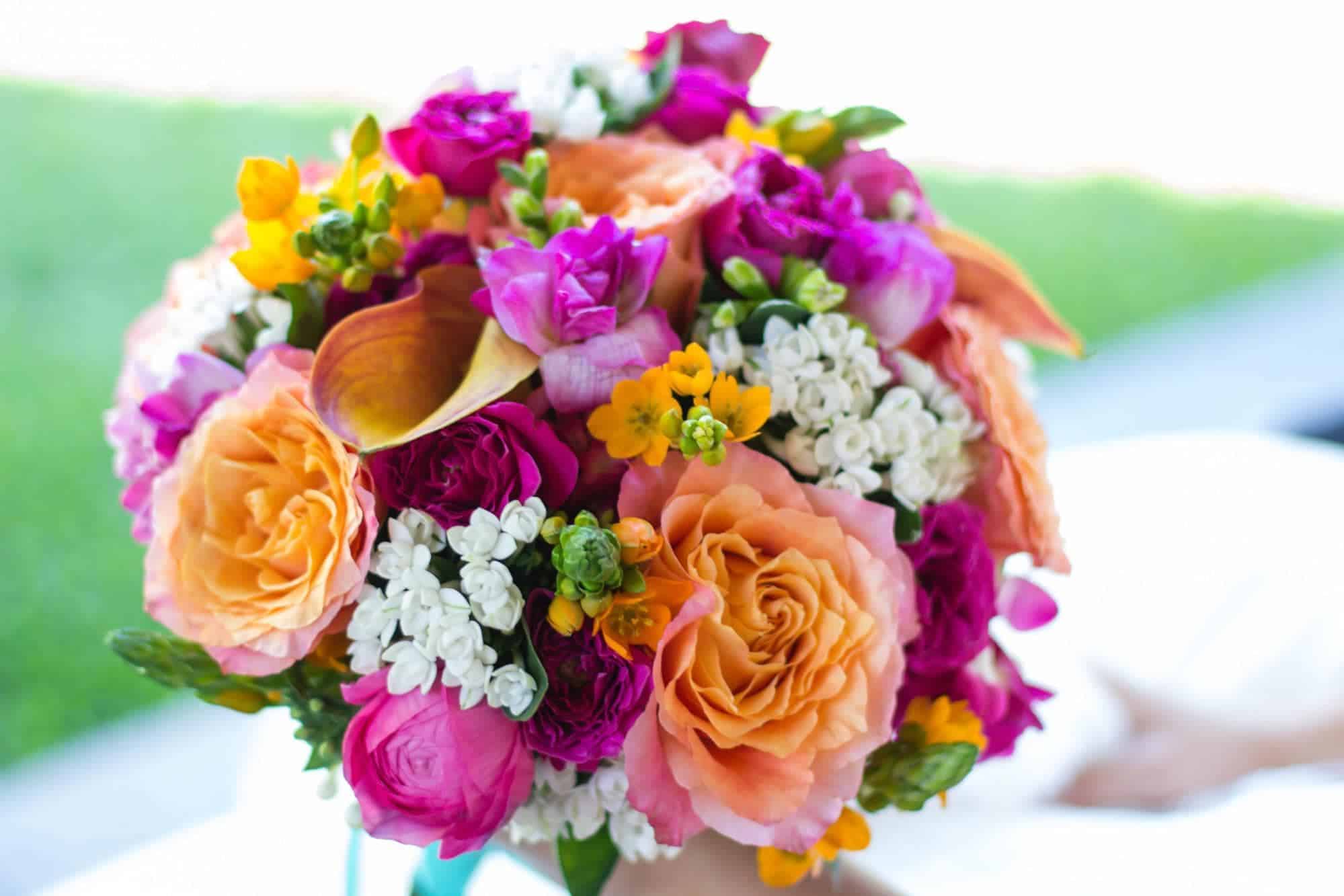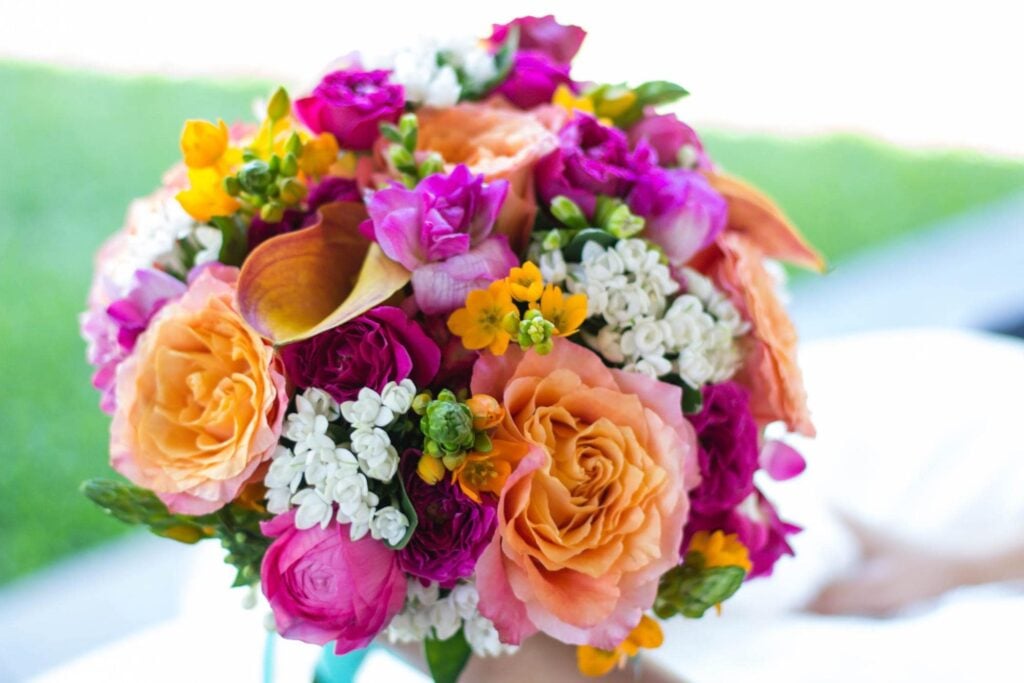 Perfect for bright summer weddings and brides who like to make things pop!
7. More Berries and More Feathers Bouquet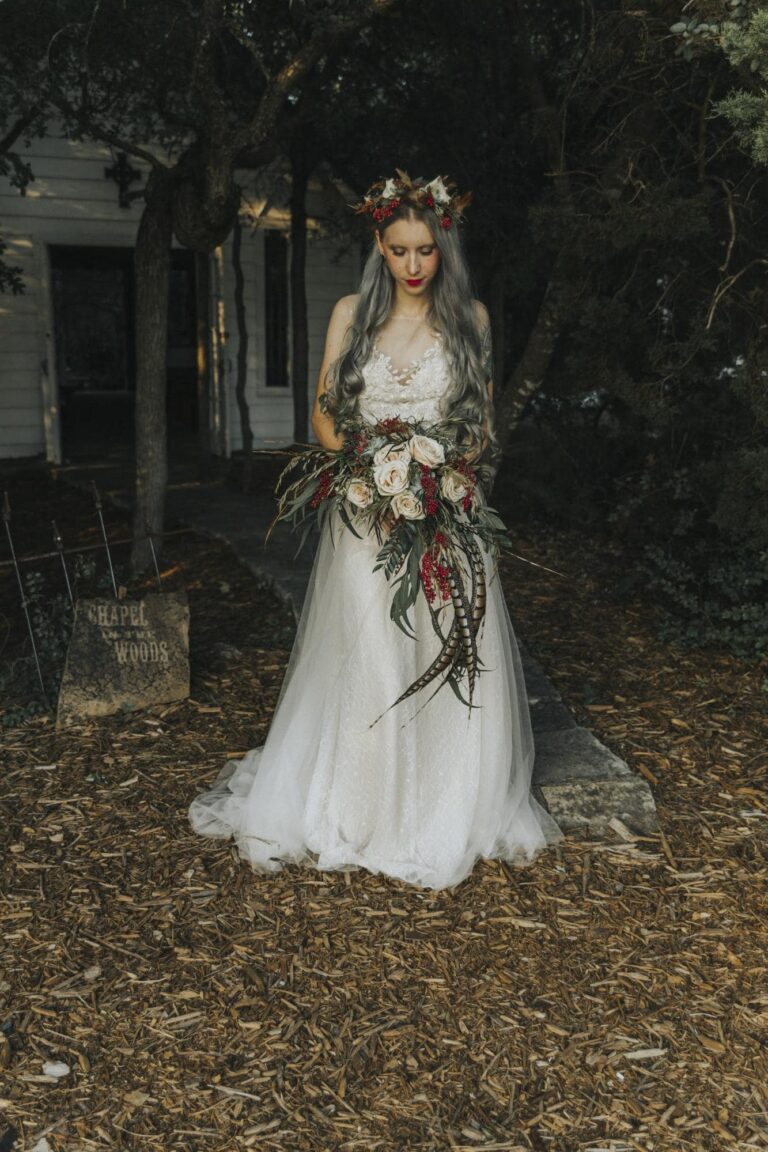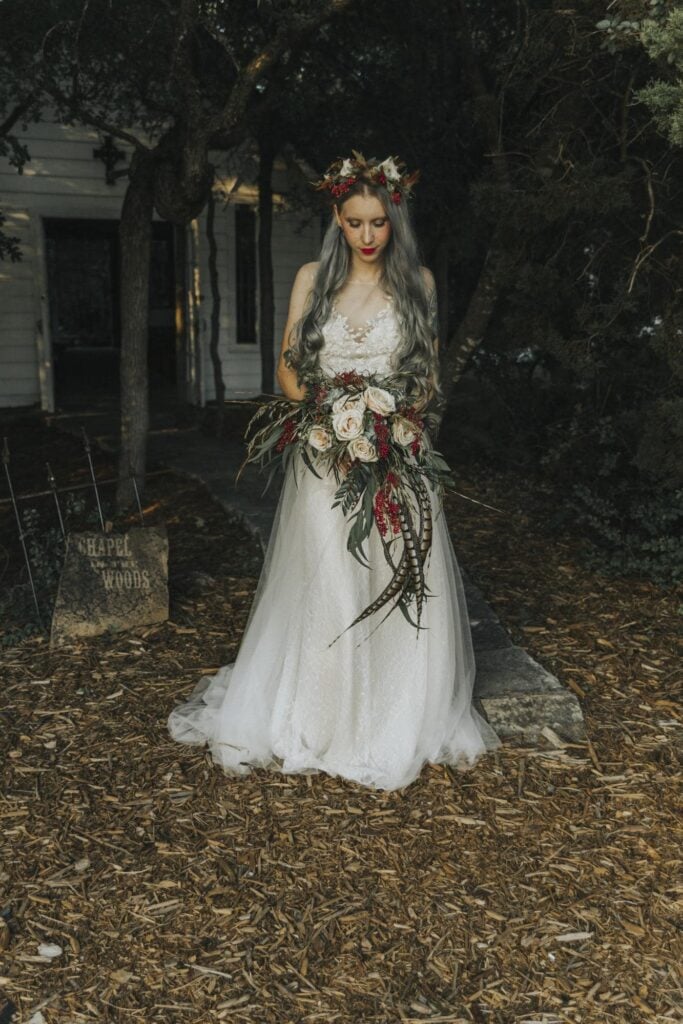 More feathers! We couldn't resist. This feather bouquet by Wild Rose Events is to die for! Tell your florist you want a feather bouquet and let them work their magic!
8. Big and Trendy Purple Bouquet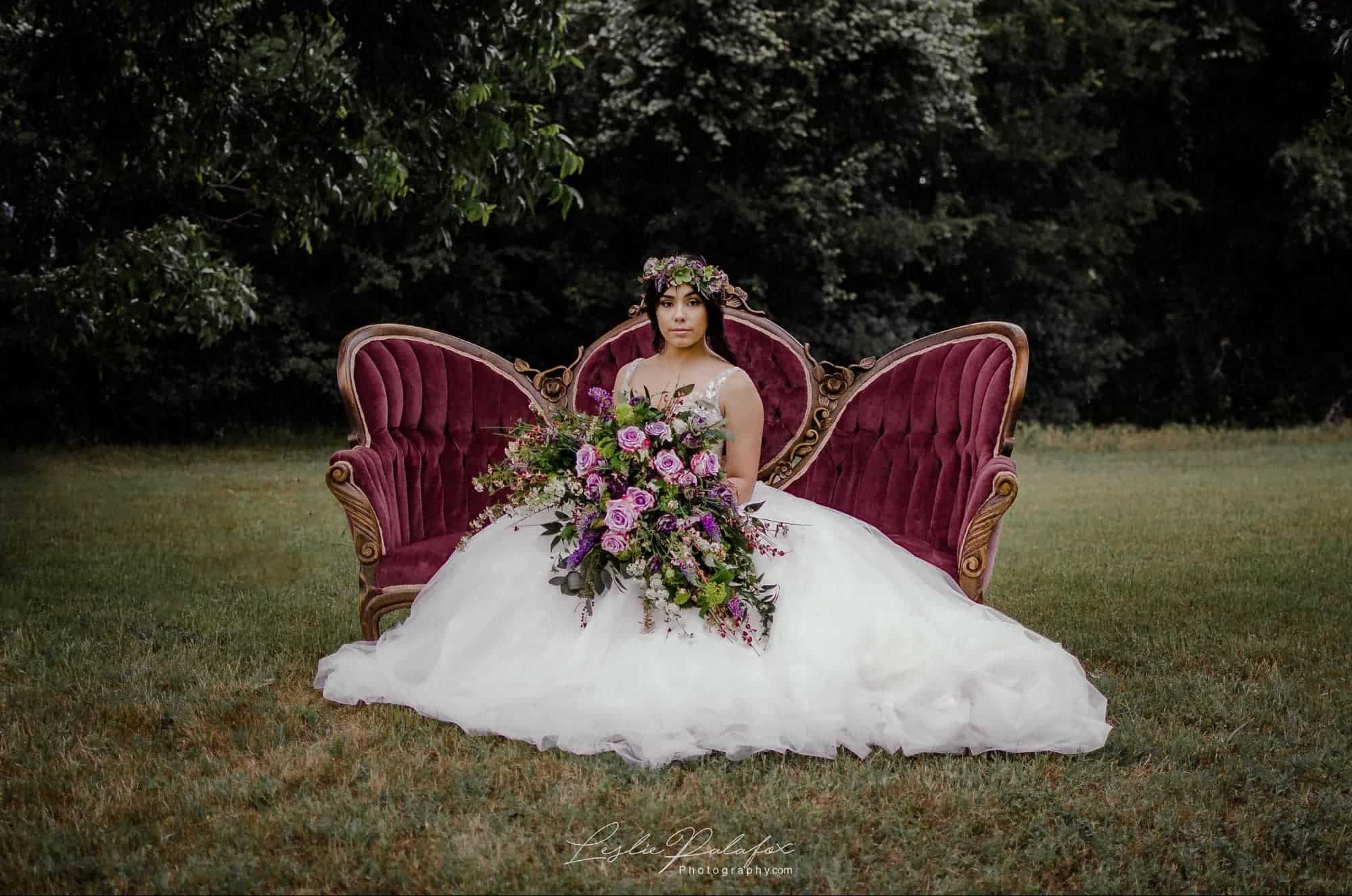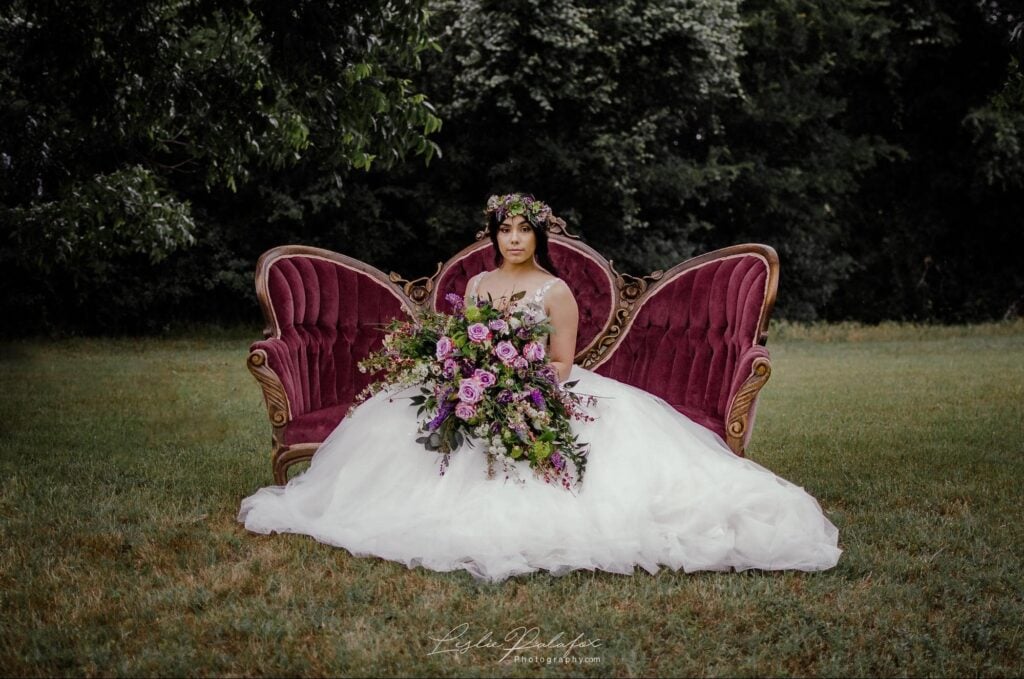 Purple is one of 2020's top trending color schemes and along with that, bigger and flowy bouquets are a hot in the floral world, so why not pair them for one big gorgeous trendy bouquet?
9. Orange and Yellow Flowing Bouquet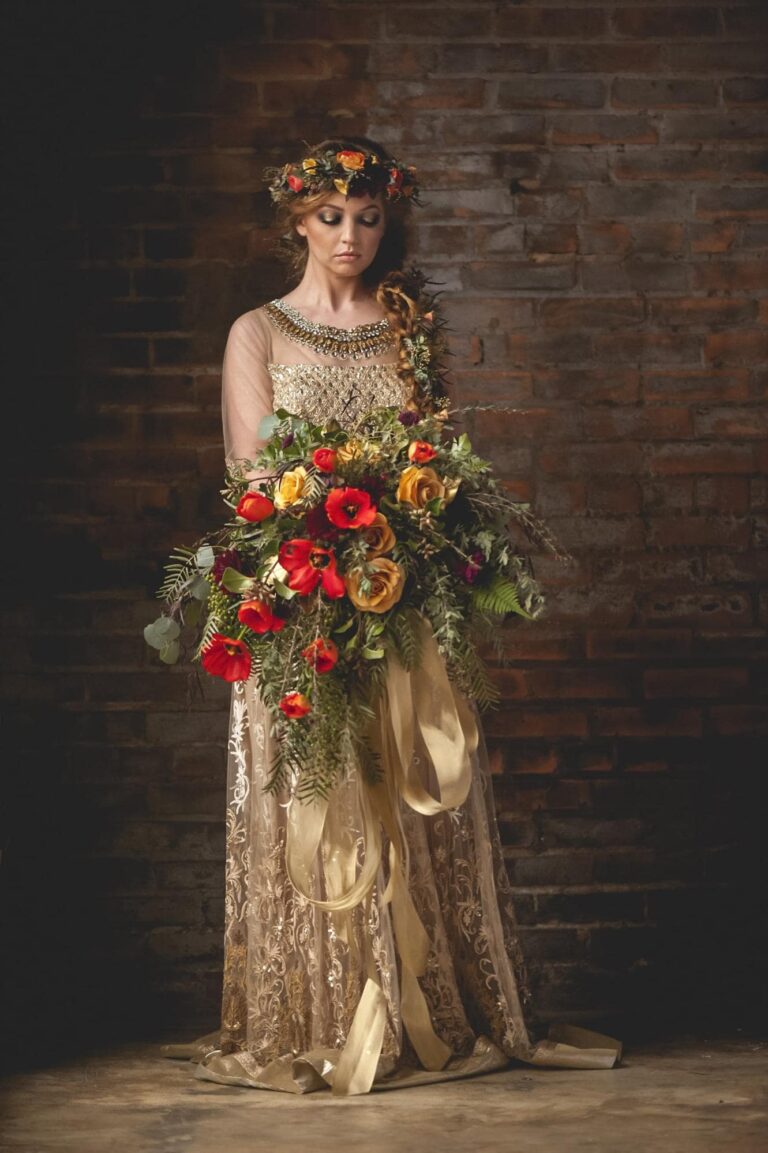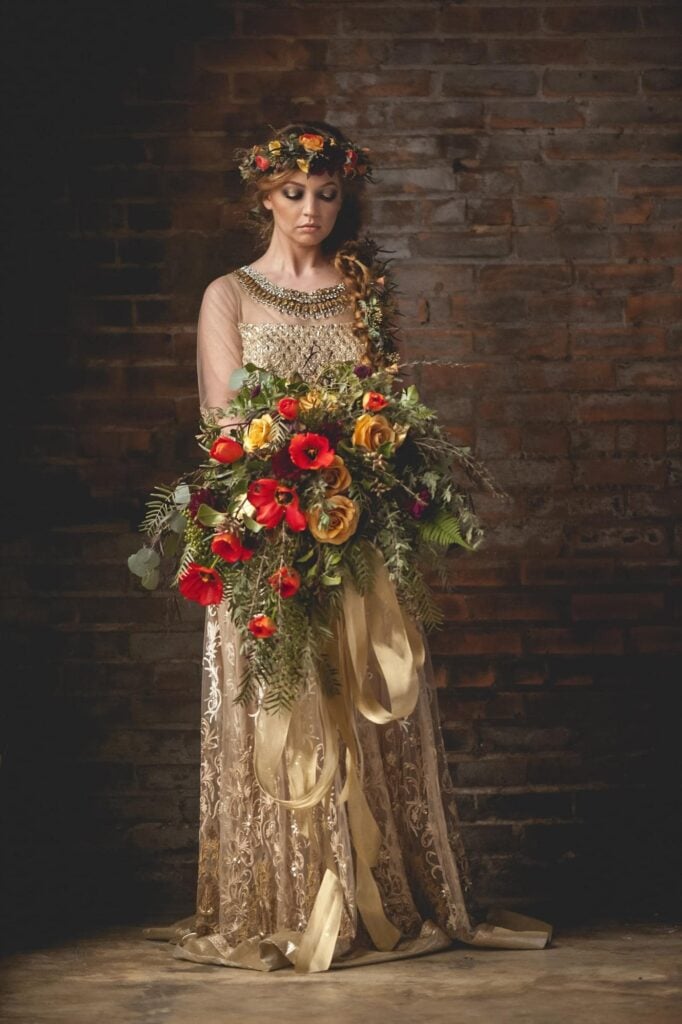 Gorgeous bouquet for any season! It's elegant, different, and the color combination and flower choice is stunning!
10. Minimalistic Green and White Bouquet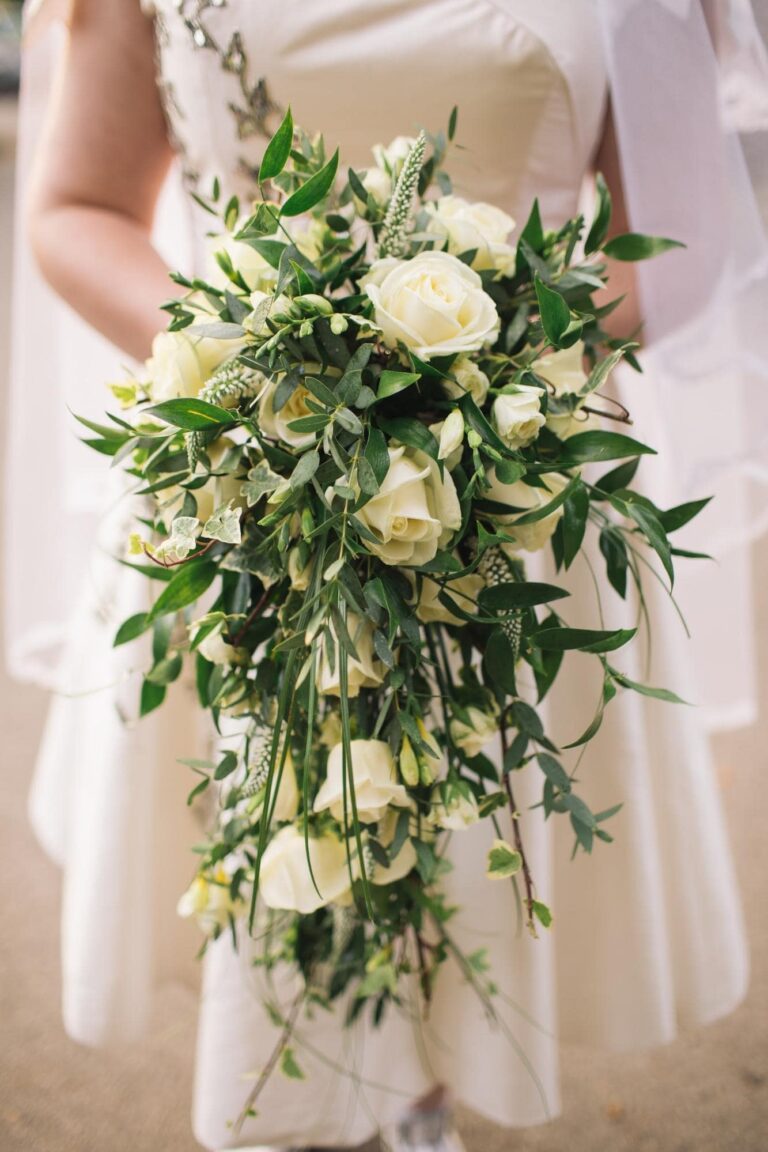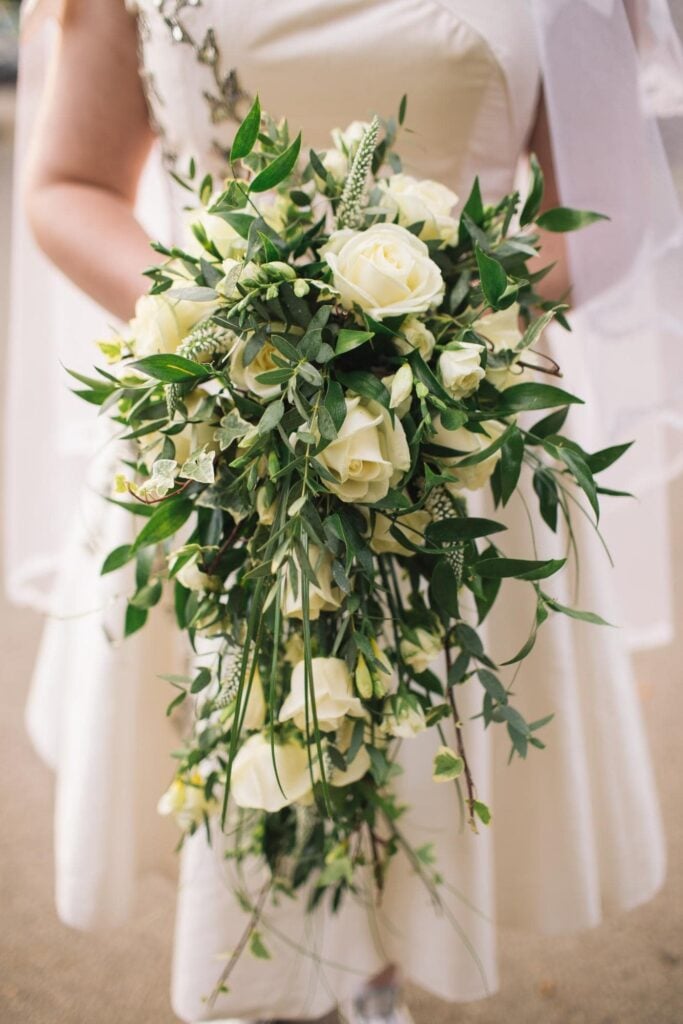 Simple green and white is a fantastic combo for boho brides who want to keep things fresh, simple, and elegant.
11. Bath Bombs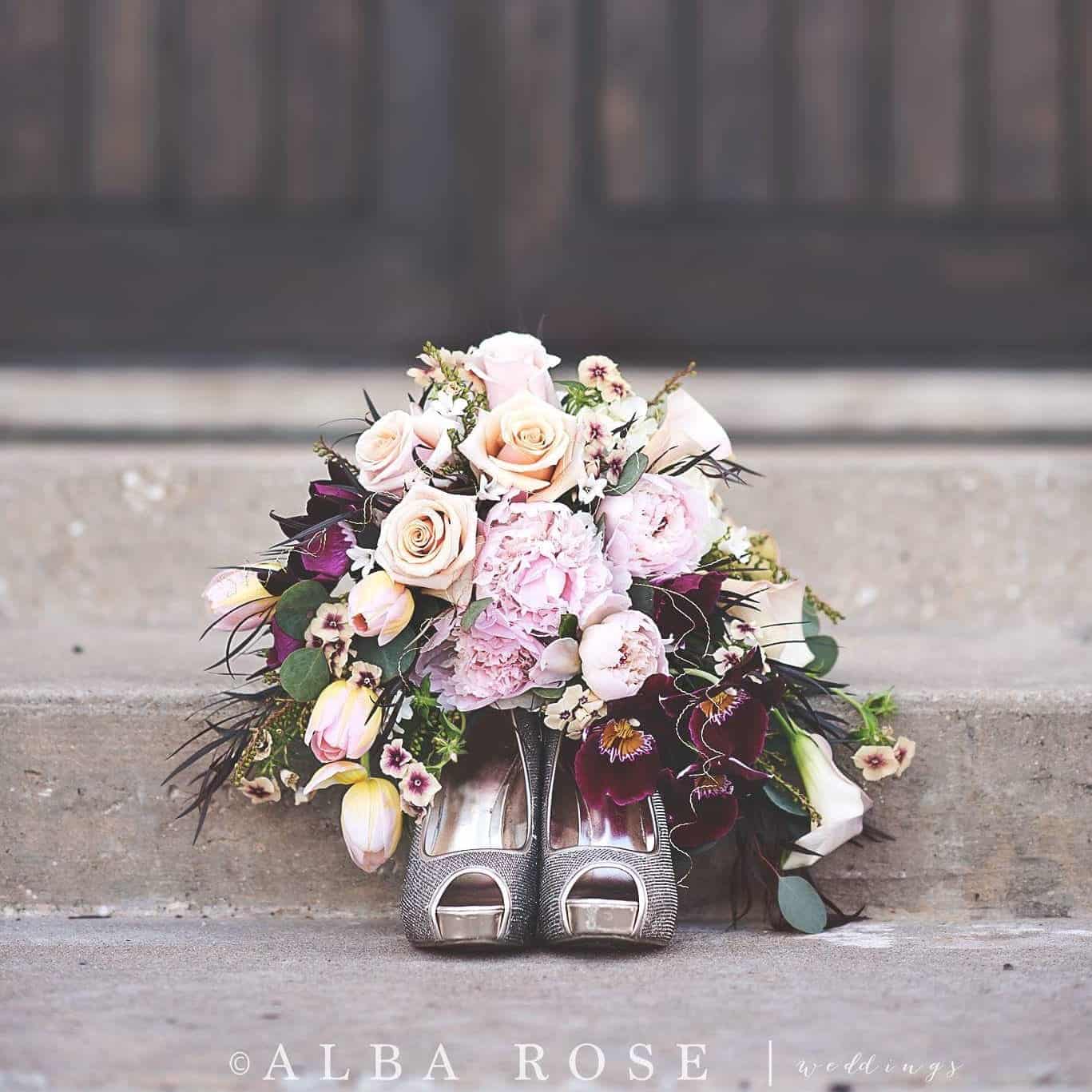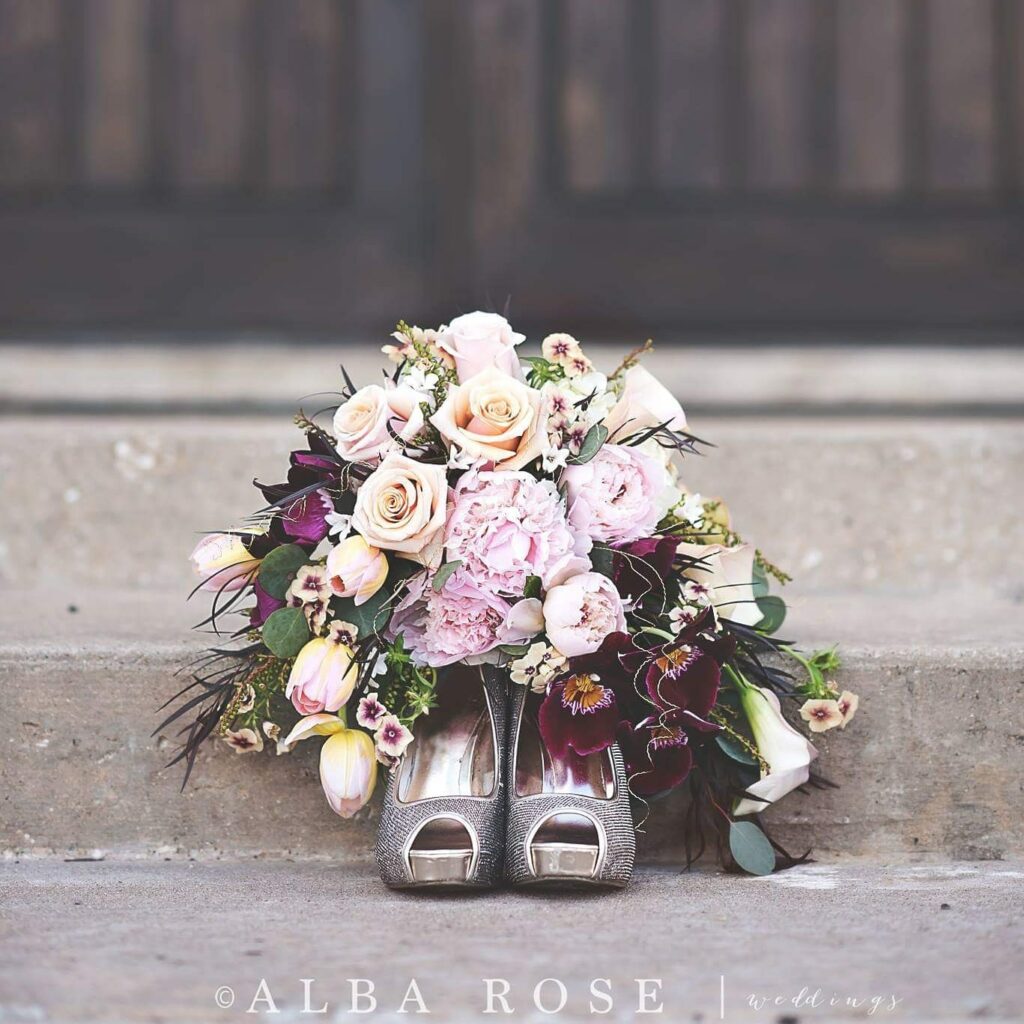 If you want to have mostly flowers and minimal greenery in your bridal bouquet, show this picture to your florist, and they will piece something together that fits exactly what you're looking for!
12. Winter Berry Bouquet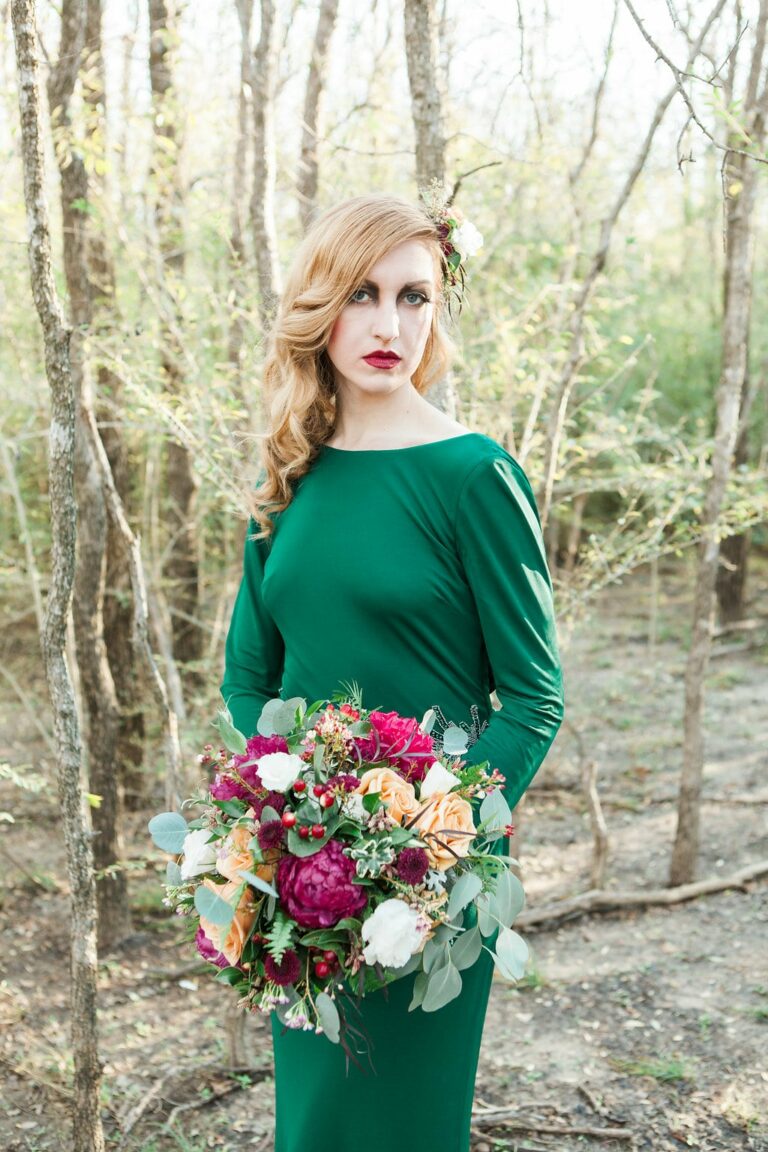 Another amazing bouquet by Wild Rose Events, this one is perfect for winter brides!
13. Butterflies and Roses Bouquet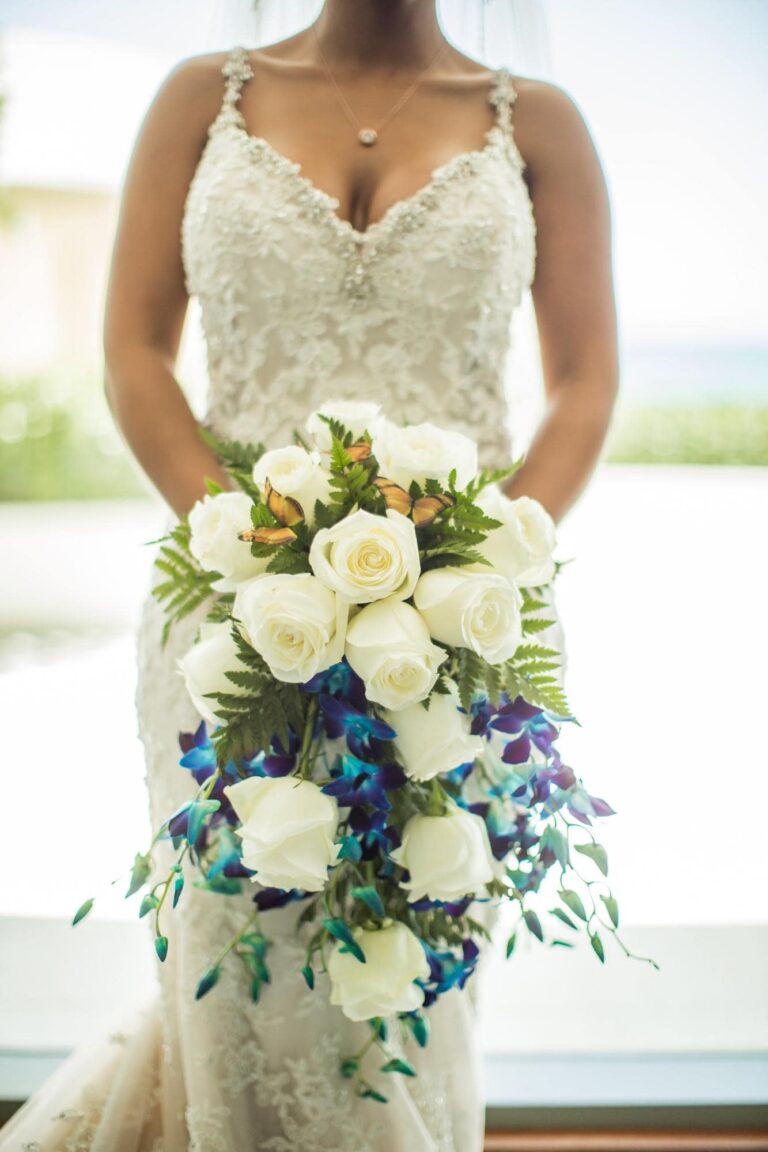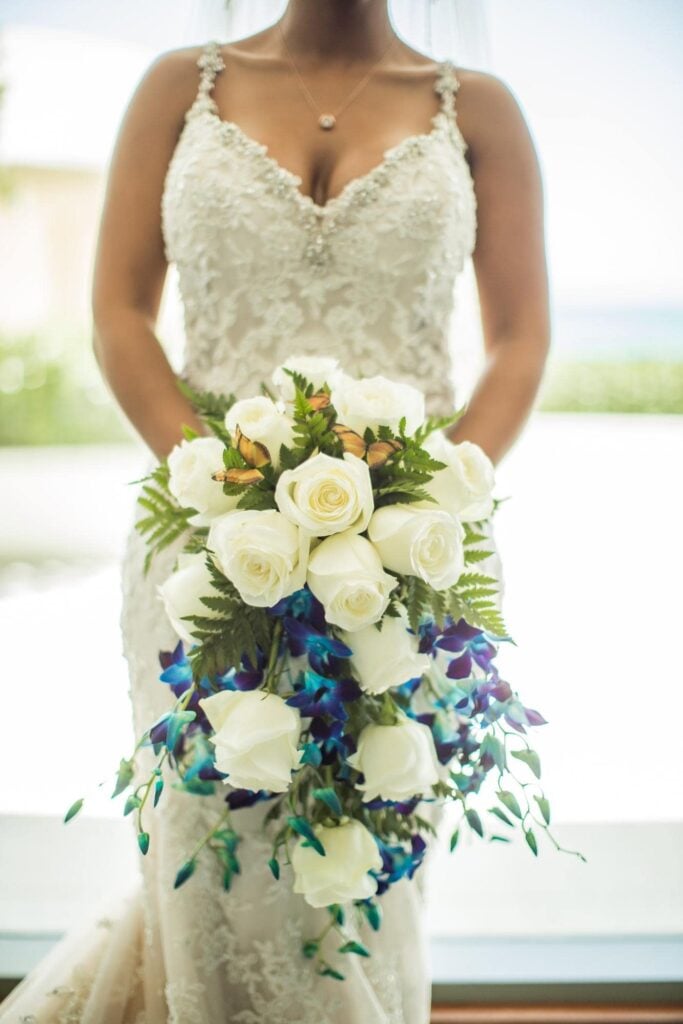 This bouquet is a good example of what can be done with bouquets! If you want to add things that don't grow out of the ground, go for it! Add some butterflies and other fun things that show your personality.
14. Pink Lilies and Roses Bouquet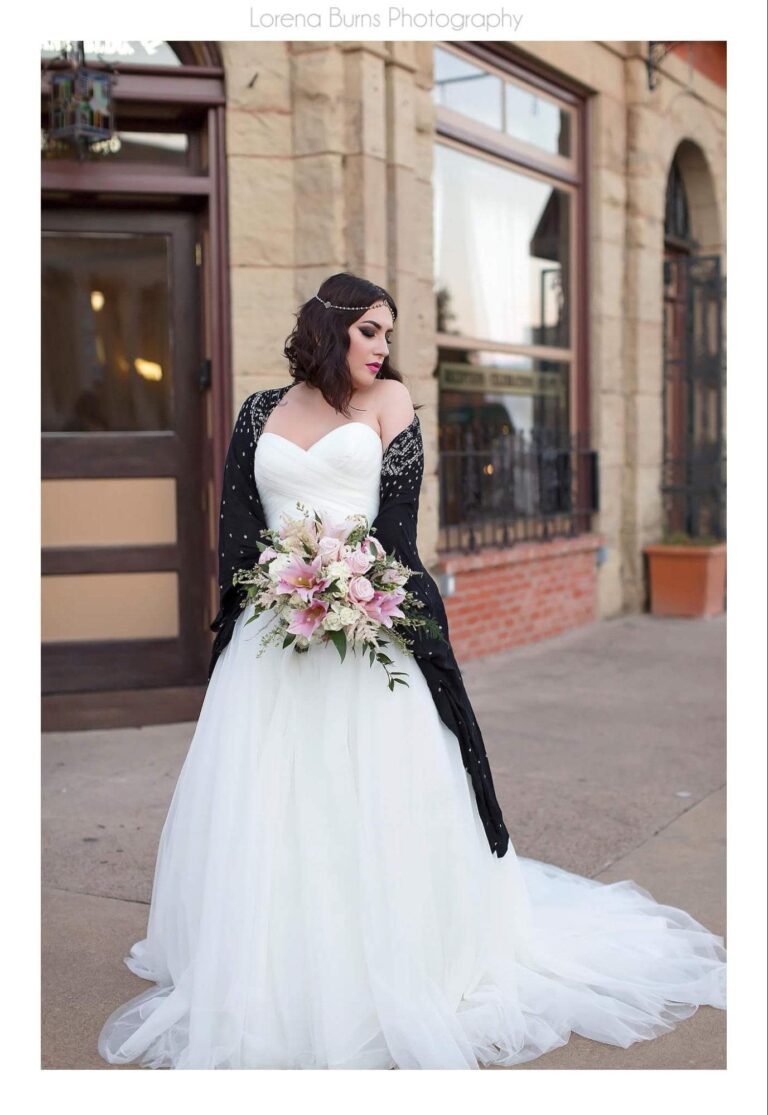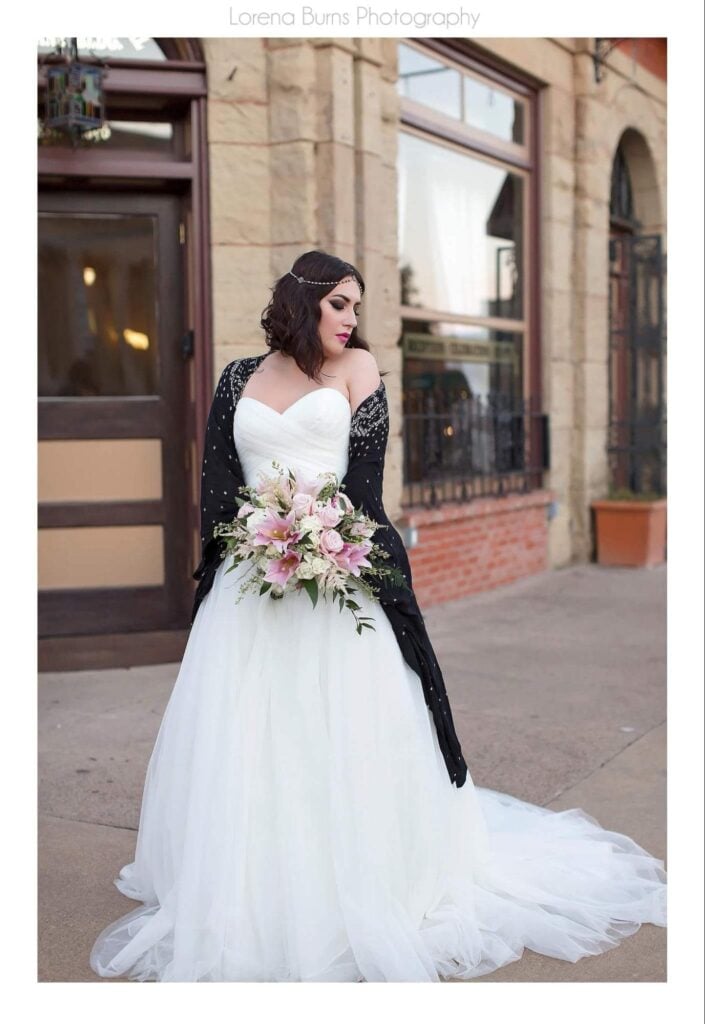 This Wild Rose bouquet has the perfect pops of color with pale pinks, whites and greens! Just enough to stand out and stay elegant.
15. Flowy Red Bouquet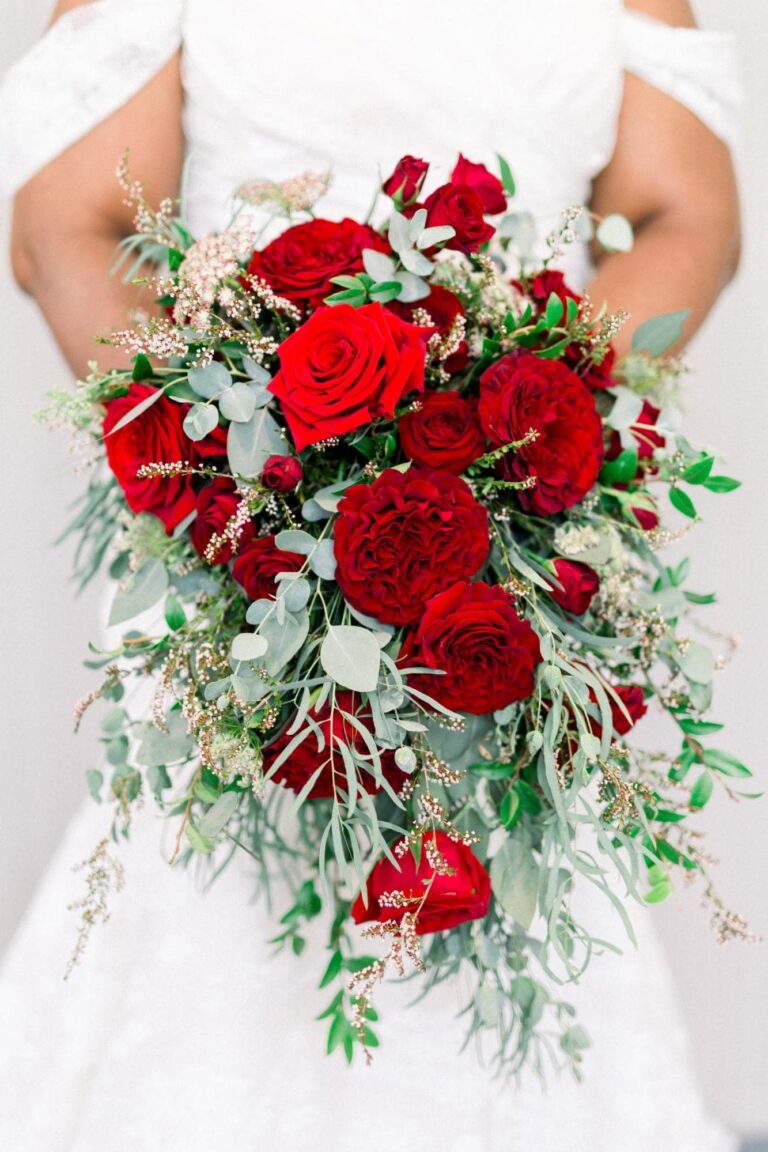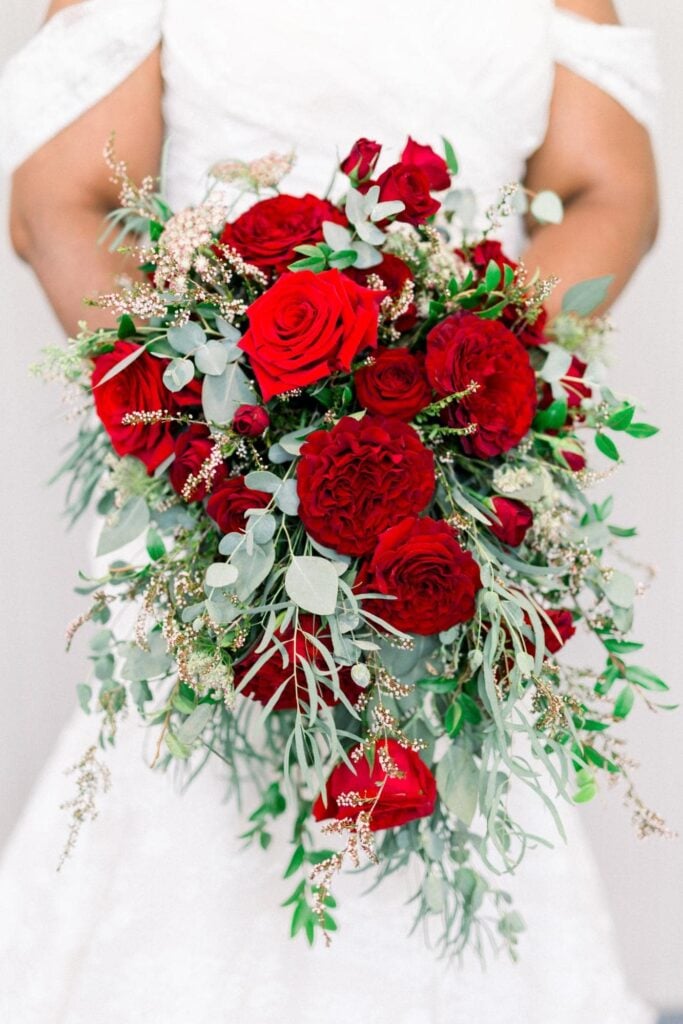 Deep red carnations and roses paired with the pale greenery and a white dress make for a striking and classic wedding bouquet!
16. Wild Spring Bouquet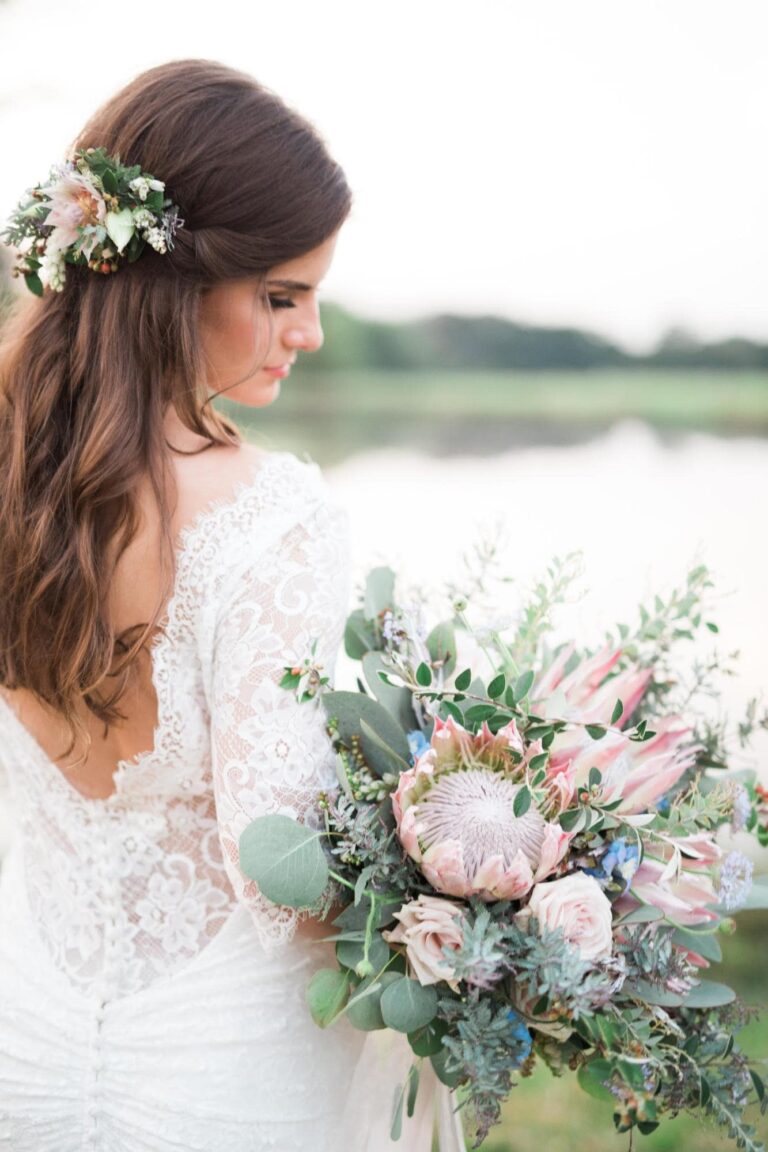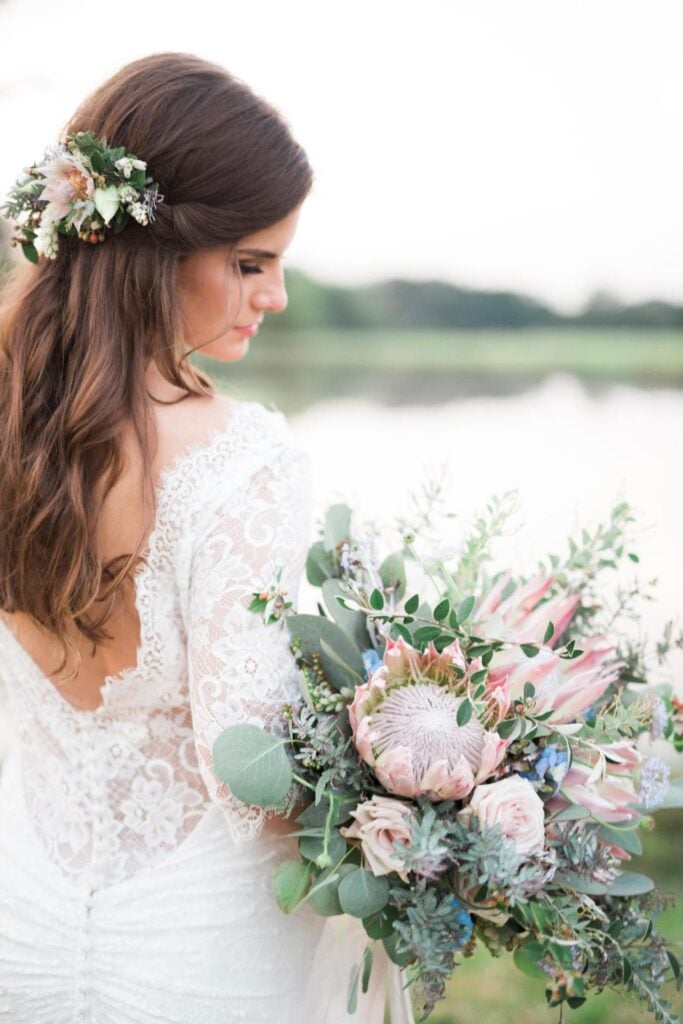 Here is the perfect bouquet for brides who want to feel like a wild flower on their wedding day. It's elegant, flowing, and gives the impression of  hand picked flowers you found in a field!
17. Hanging Spring Bouquets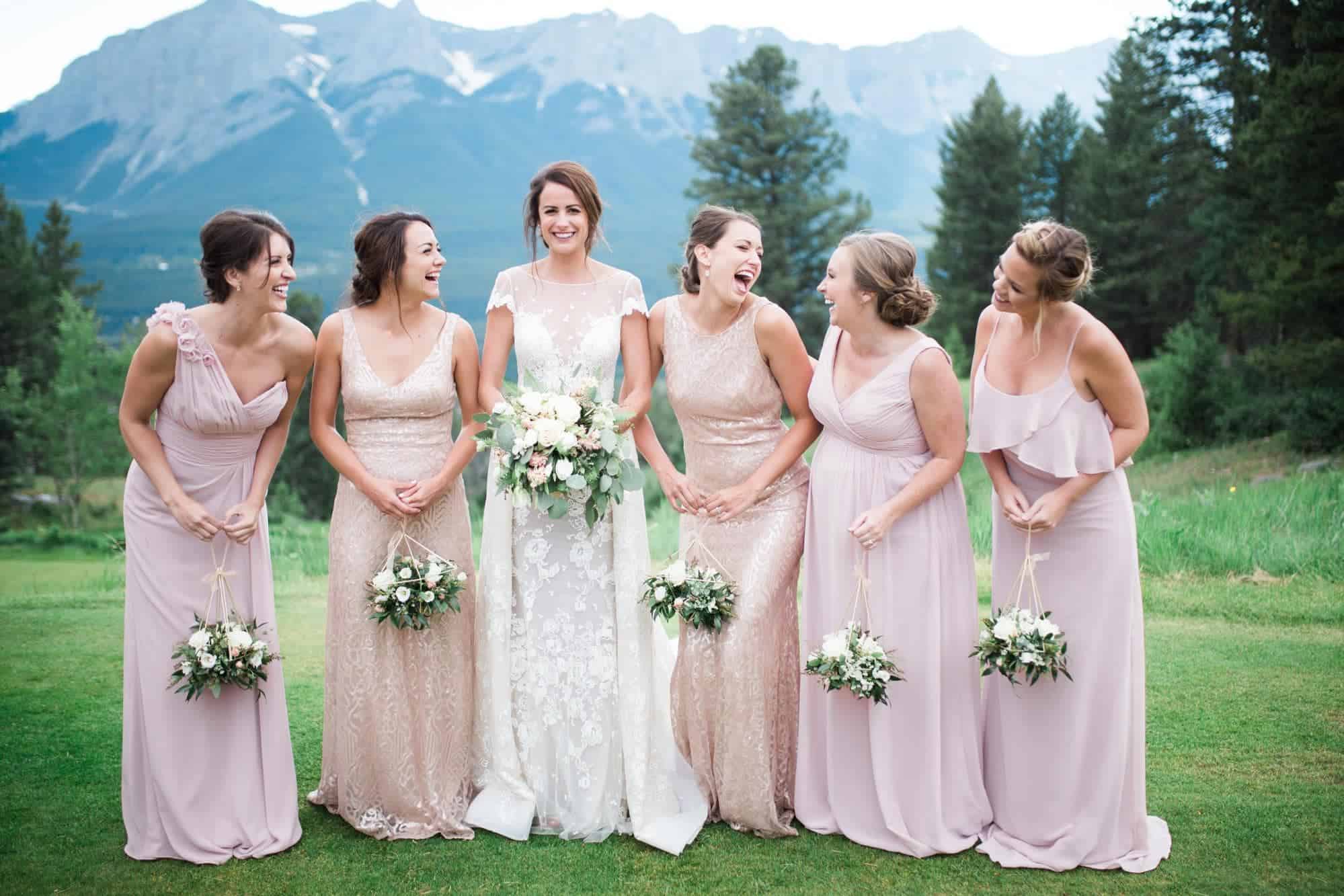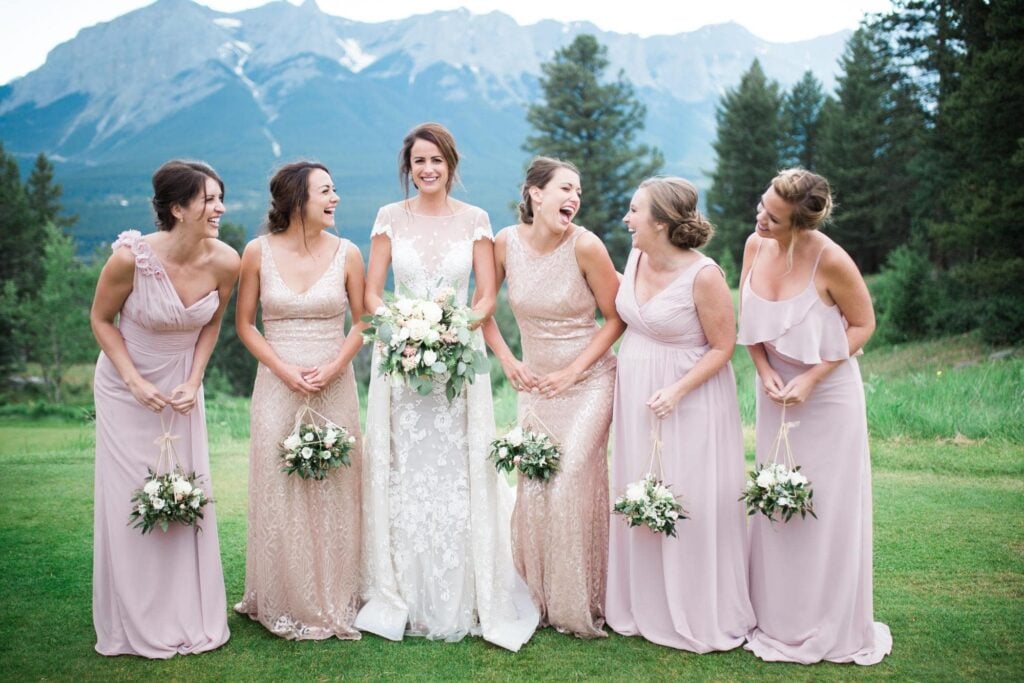 This is a really beautiful and unique way to send your bridesmaids down the aisle, not to mention the colors are perfect!
18. Wild Berries and Carnations Bouquet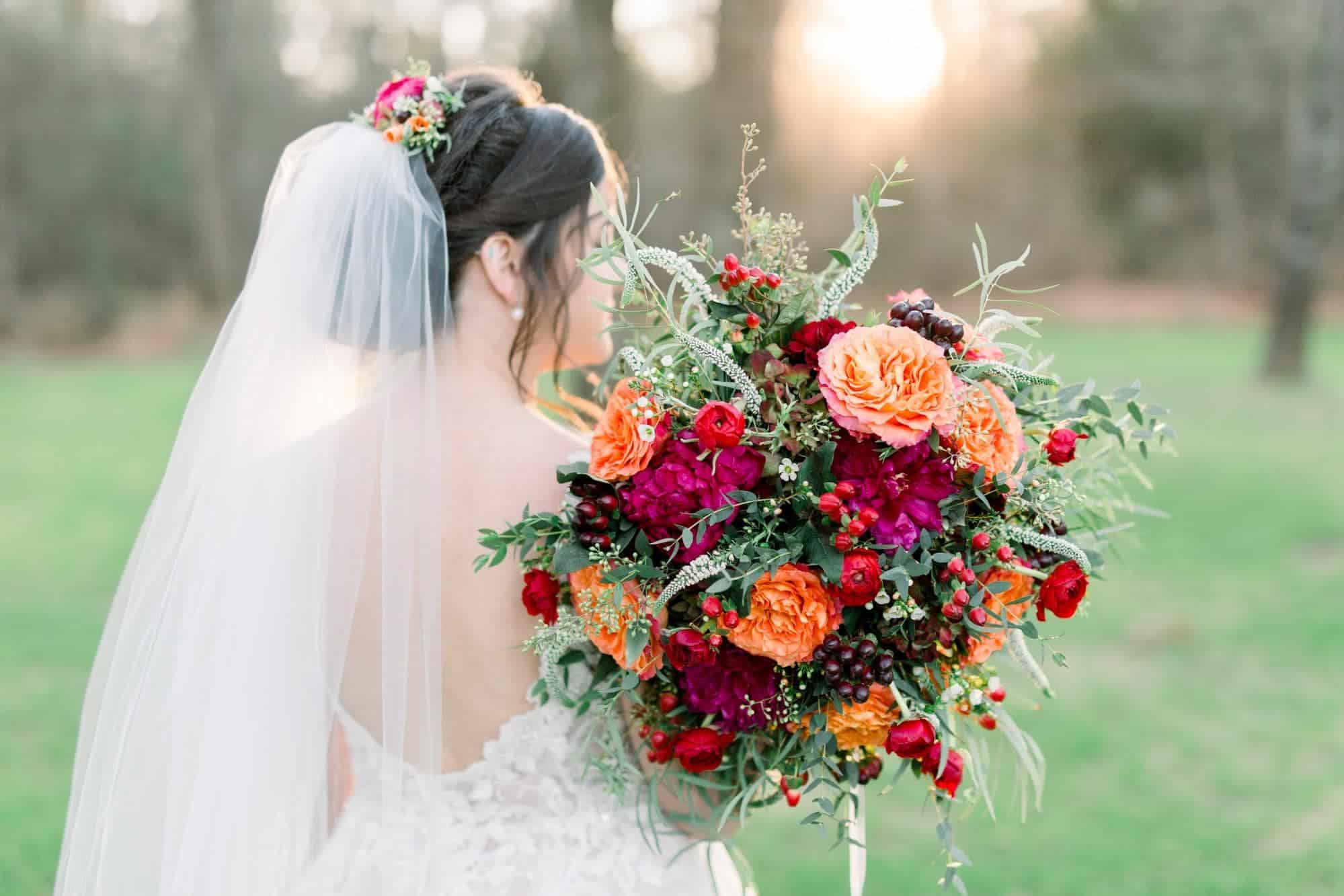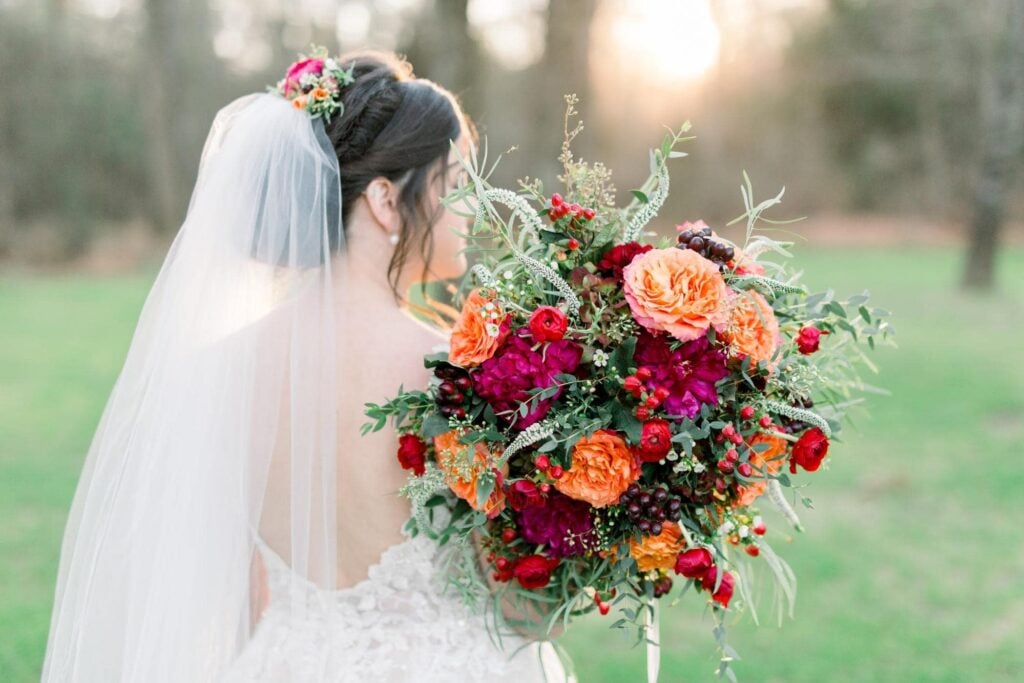 This is one of my favorite bouquets by Wild Rose Events. The color combination is stunning and the creativity is amazing. I love it because not only are the colors perfect, but it seems to have just the right amount of everything––it's both classy and wild!
19. Cotton Bouquet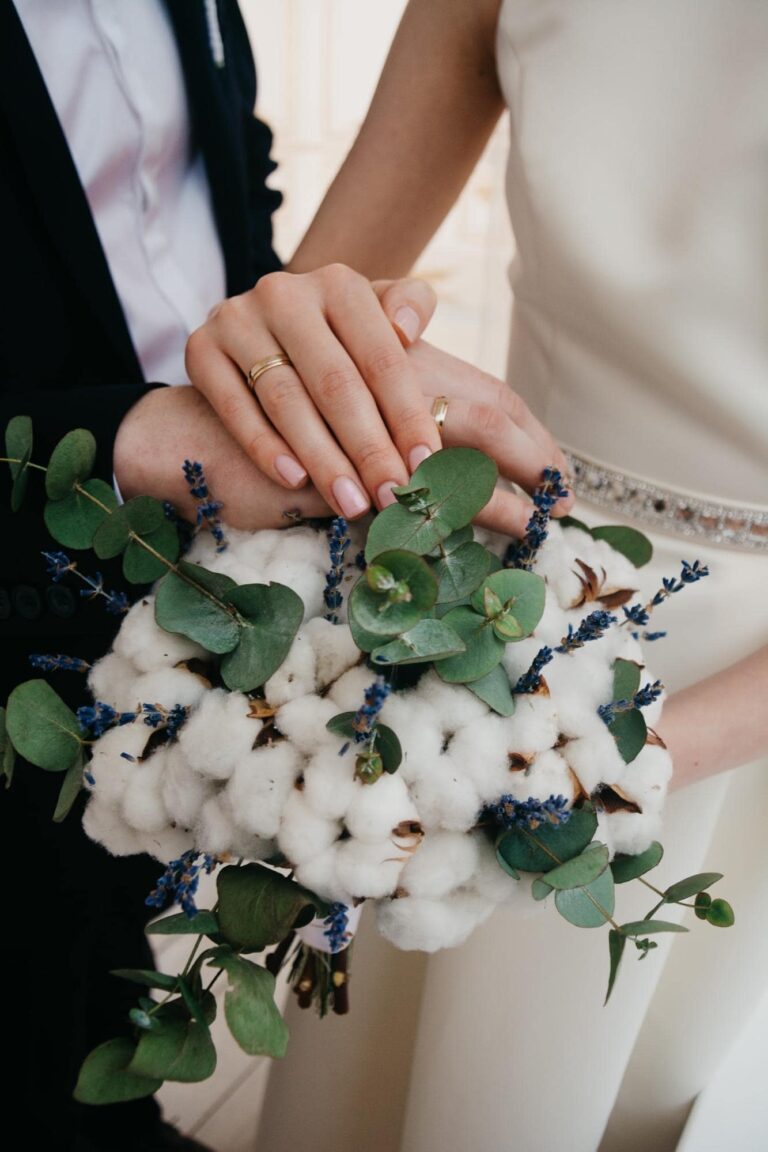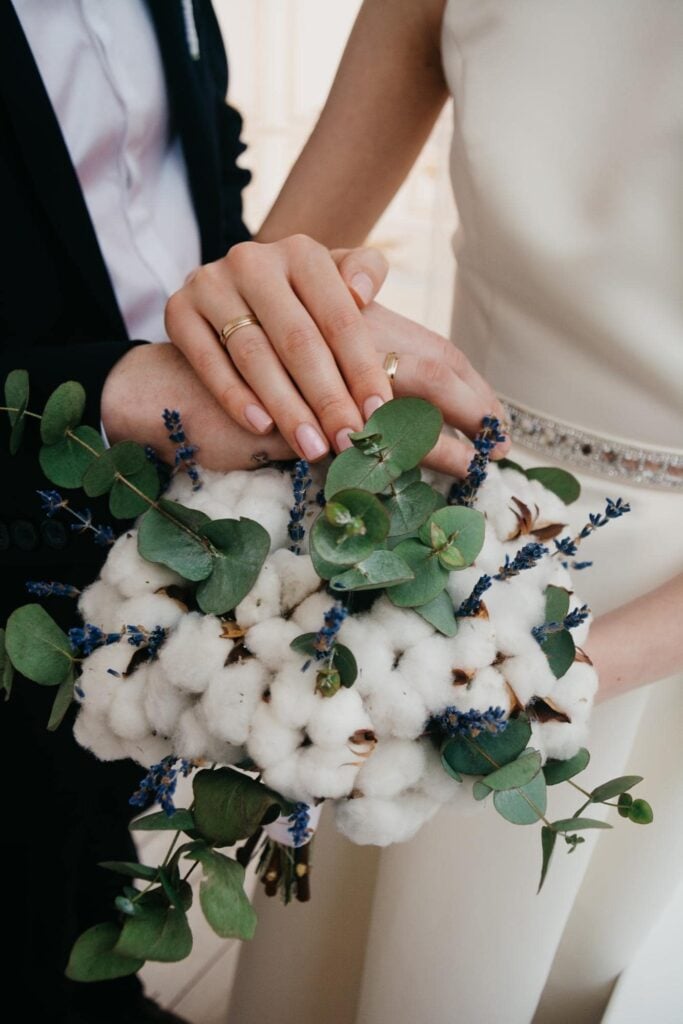 If you want to do something completely different from everyone else, walk down the aisle with a bouquet of cotton! It's beautiful and unique and you can play around with different colors to fit your style.
20. Tropical Summer Bouquet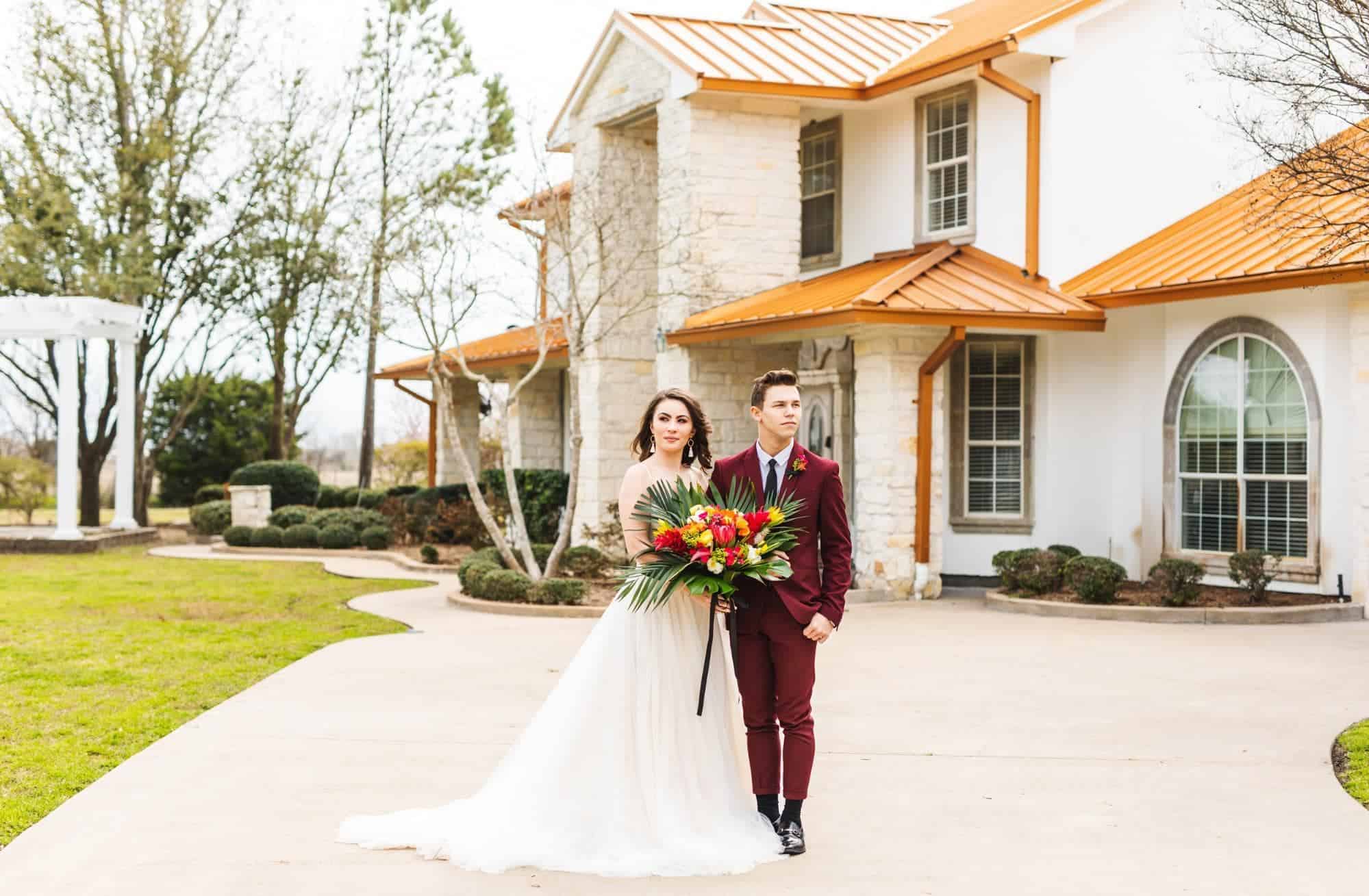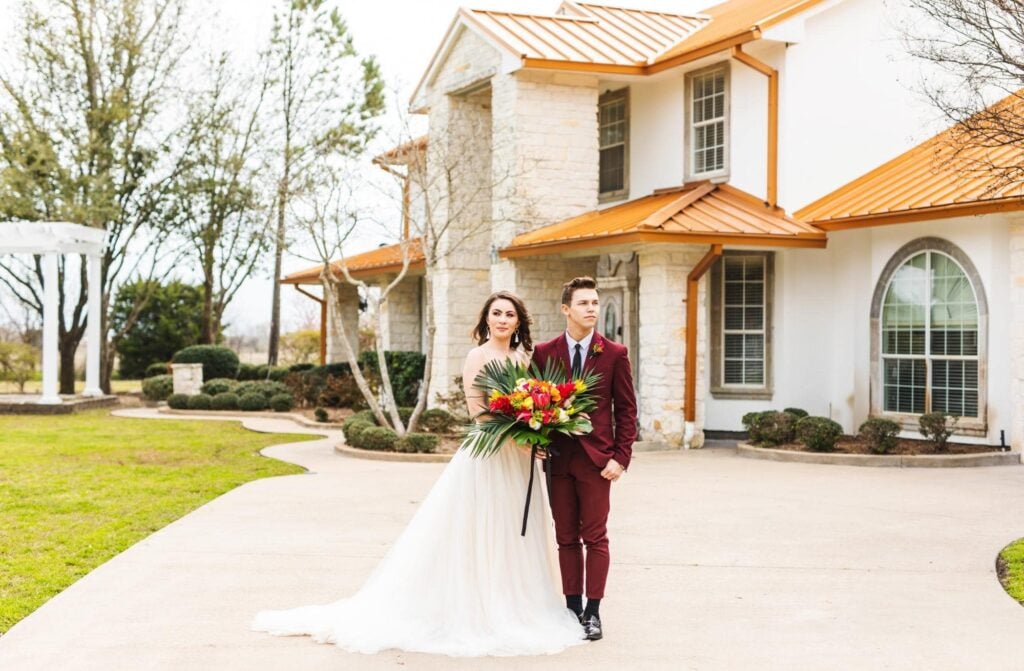 For a tropical bouquet, get some palm leaves and bright summer flowers and you've got the perfect tropical summer bouquet!