Whether you're the girl or the guy, the one searching for creative ways to ask the question or the one who dreams of a romantic marriage proposal that you get to say "yes" to, this list is for YOU.
Odds are, your significant other will know exactly what you like and what you dream of for the most important "yes" of your life, so if you're not entirely certain of what you want yet, these 20 fun marriage proposal ideas will help you narrow it down! And hey, if you have no clue what your significant other daydreams about when it comes to this, you CAN'T go wrong surprising them with one of these AMAZING proposal ideas!
Let's get scrolling!
1. Scavenger Hunt Marriage Proposal

If your bride-to-be likes solving mysteries and fun challenges, this is a good way to pop the question!
Lead her on a wild goose chase to the ultimate prize––you on one knee with a ring in your hands!
2. Couple's Photo Shoot

Couple photoshoots are a big thing right now, whether you're engaged, married, or not, so all you need to do is arrange a couple's photoshoot and surprise her at the end by getting down on one knee!
This is a great way to knock out two birds with one stone, 1) engagement photos are taken care of, and 2) the proposal photographer is on the scene already!
3. Destination Marriage Proposal

Fan of travel? Book a flight somewhere you both have always wanted to go, and plan the perfect romantic scene on the beach, at a restaurant, at a special event only found at your destination, etc.
This is a super unique way to get down on one knee!
4. Visit with Family

If you are a tight-knit family and want to share the moment with everyone, plan a trip, or plan a family gathering and pop the questions while everyone is together!
5. The First Date With a Twist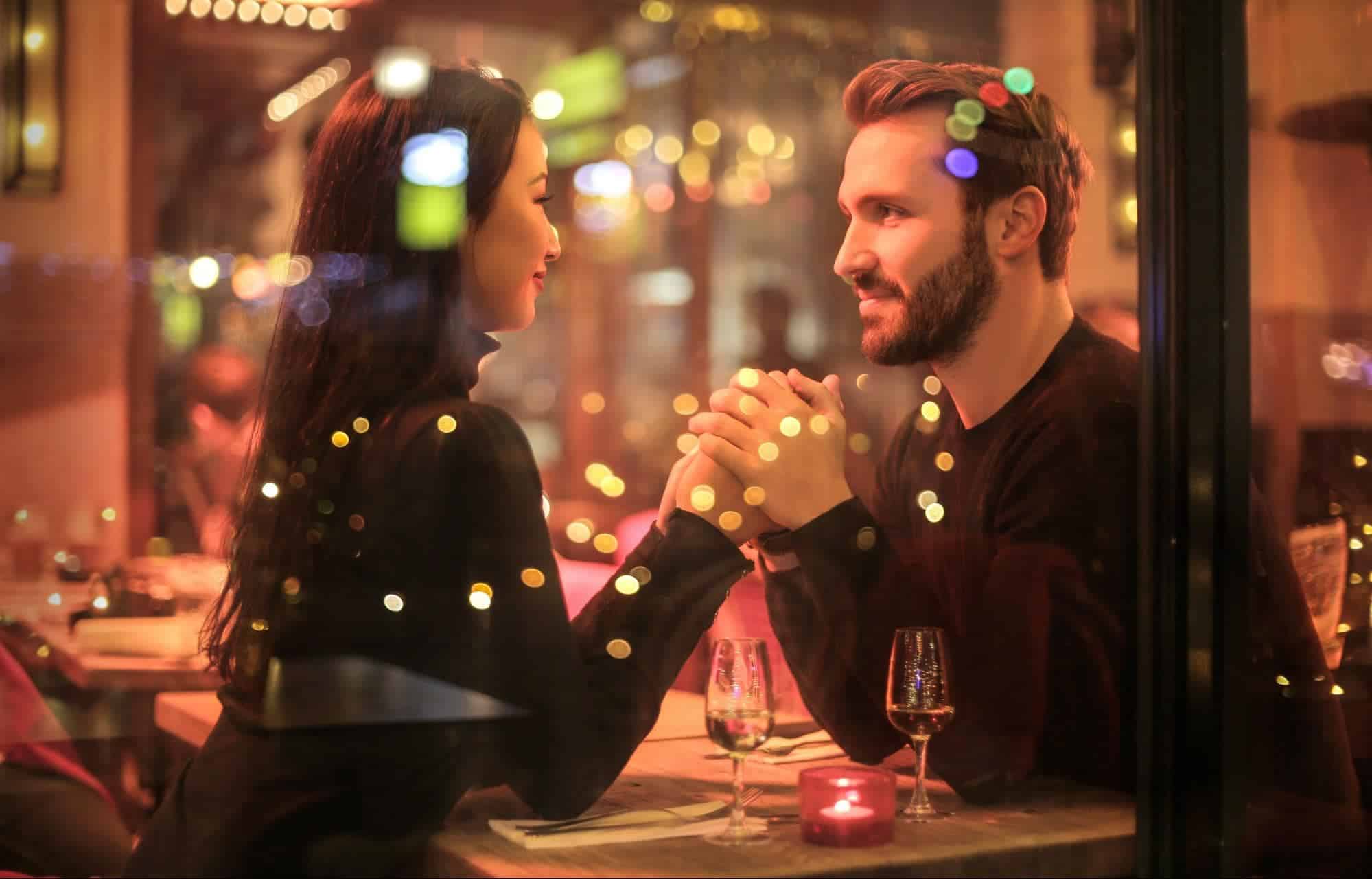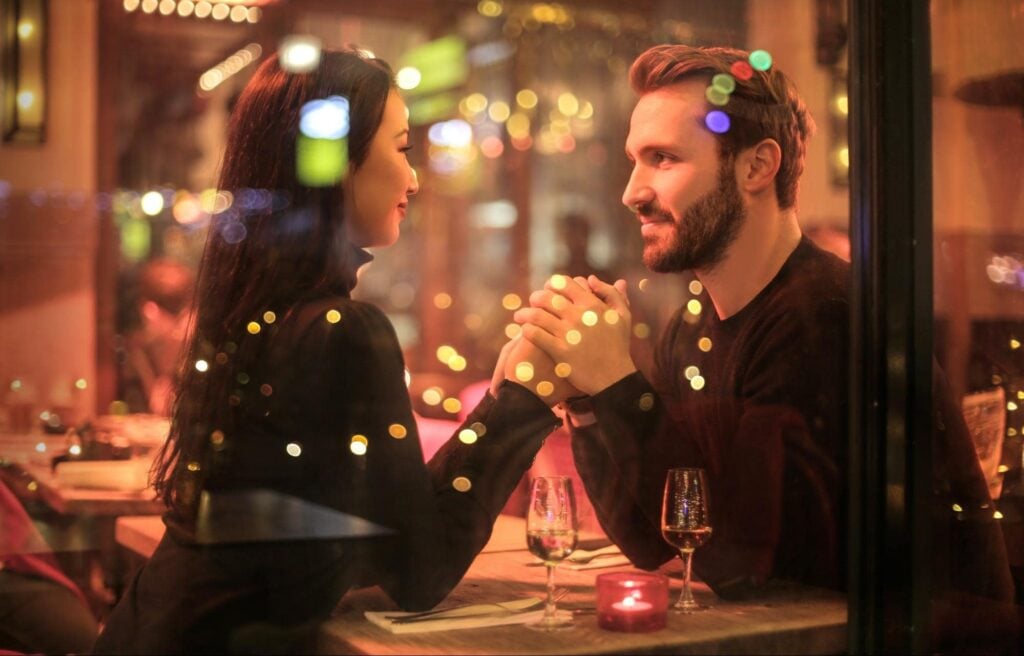 If you have a super special first date story, RECREATE IT! It's sentimental and special, and will without doubt cause some tears of joy and nostalgia.
6. Write a Poem

If you're the romantic type of couple and poetry hits your heart, write a special poem that ends in a question. This is a thoughtful, creative, and super romantic way to ask the big question and show your significant other just how much you love them!
7. Hire a Song Writer

Take your soon-to-be fiance to a public place like a restaurant, park, or some other creative place, and have a musician serenade you with a song written about and for you!
Tell your hired artist your story and have them write a song about how you met, your favorite things about your significant other, and end with them singing about how much they mean to you!
8. Hot Air Balloon Marriage Proposal

If you're scared of heights, this may not be the greatest idea for you, but if not, it's perfect! Mixing romance with adventure and stunning scenery, you're certain to steal your significant other's breath away!
Jump in a hot air balloon for a few hours and then pop the question at the right time!
9. Beach Proposal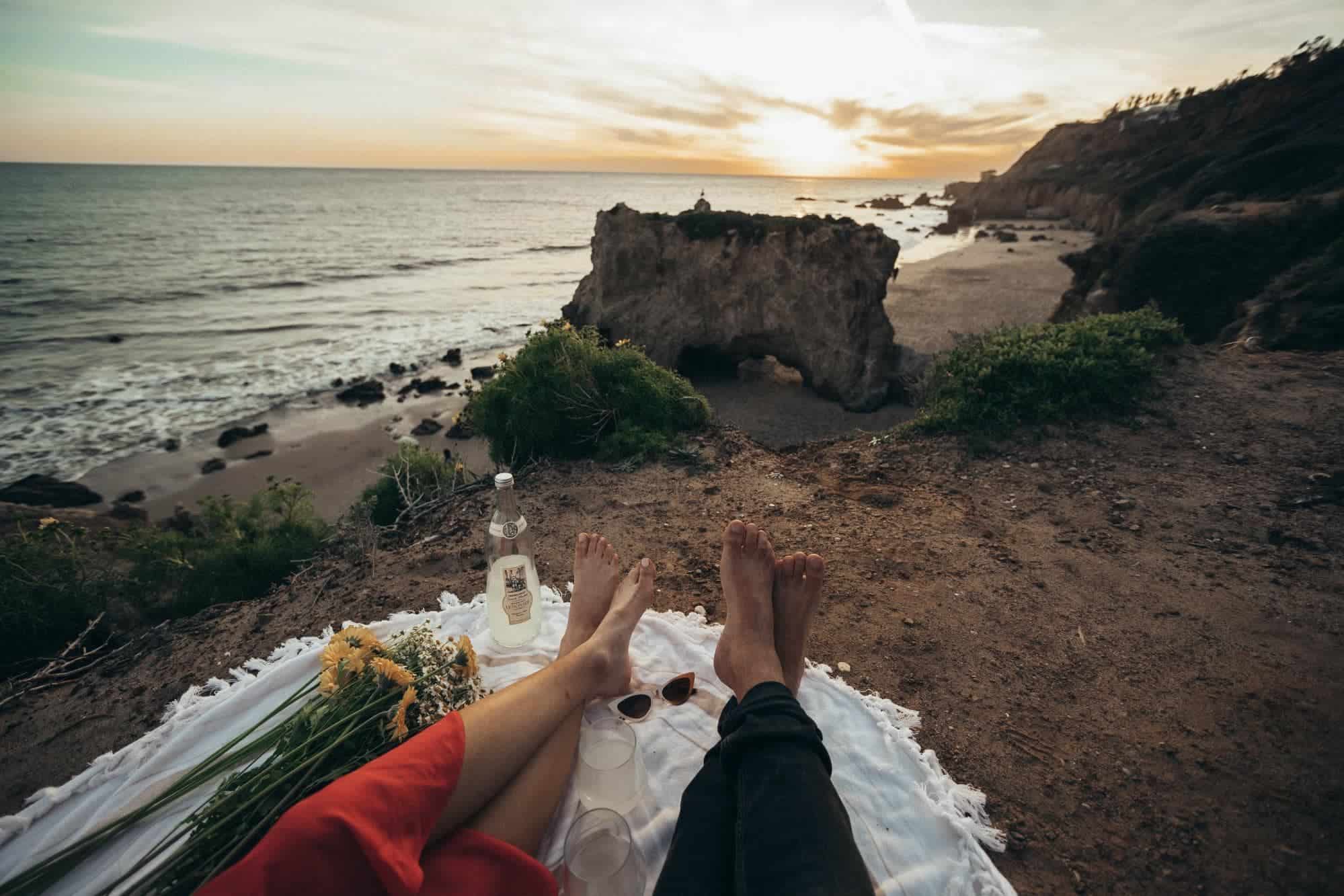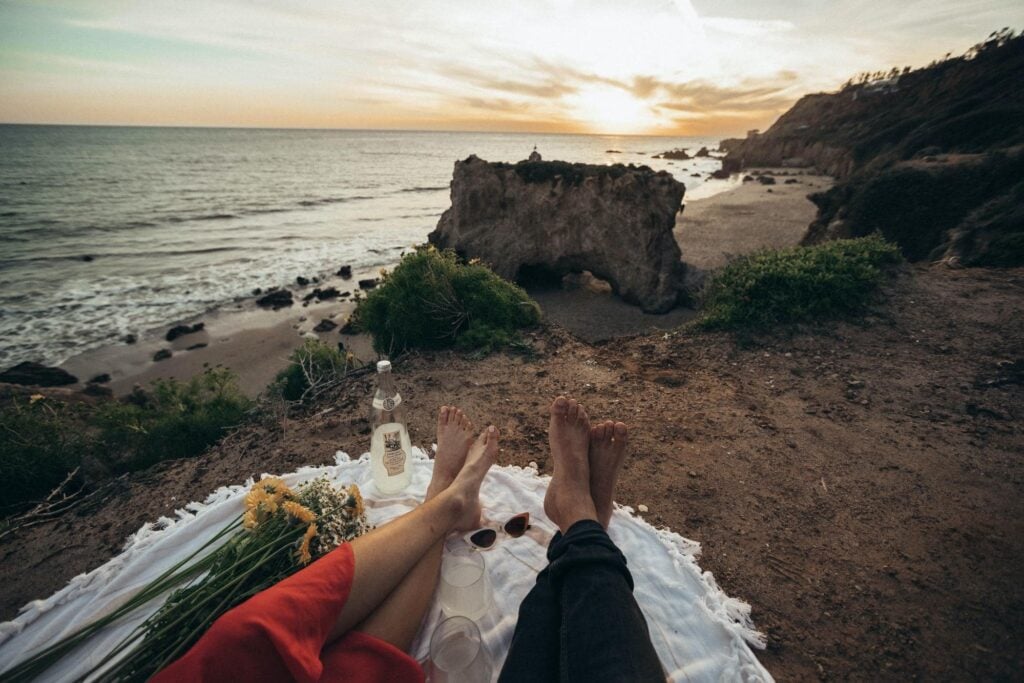 If you're a fan of the beach and more traditional proposals, try hitting the beach at sunrise or sunset! 
10. Fortune Cookie

Fortune cookies are pretty easy to make, and you can easily find recipes online, just place your engagement ring inside and hand it to your girlfriend or boyfriend at the end of dinner.
This is one of my favorite ideas because of how creative it is, plus it's always a surprise!
11. Disney World
If you're a Disney nut, then there really is no other option! Head to Orlando Florida and get on one knee in front of Cinderella's Castle!
12. Stargazing Picnic
Take your significant other on a picnic at dusk and stay until the stars come out, then when the time is right, with some nice candles and lanterns glowing, ask the big question!
13. Camping Weekend Adventure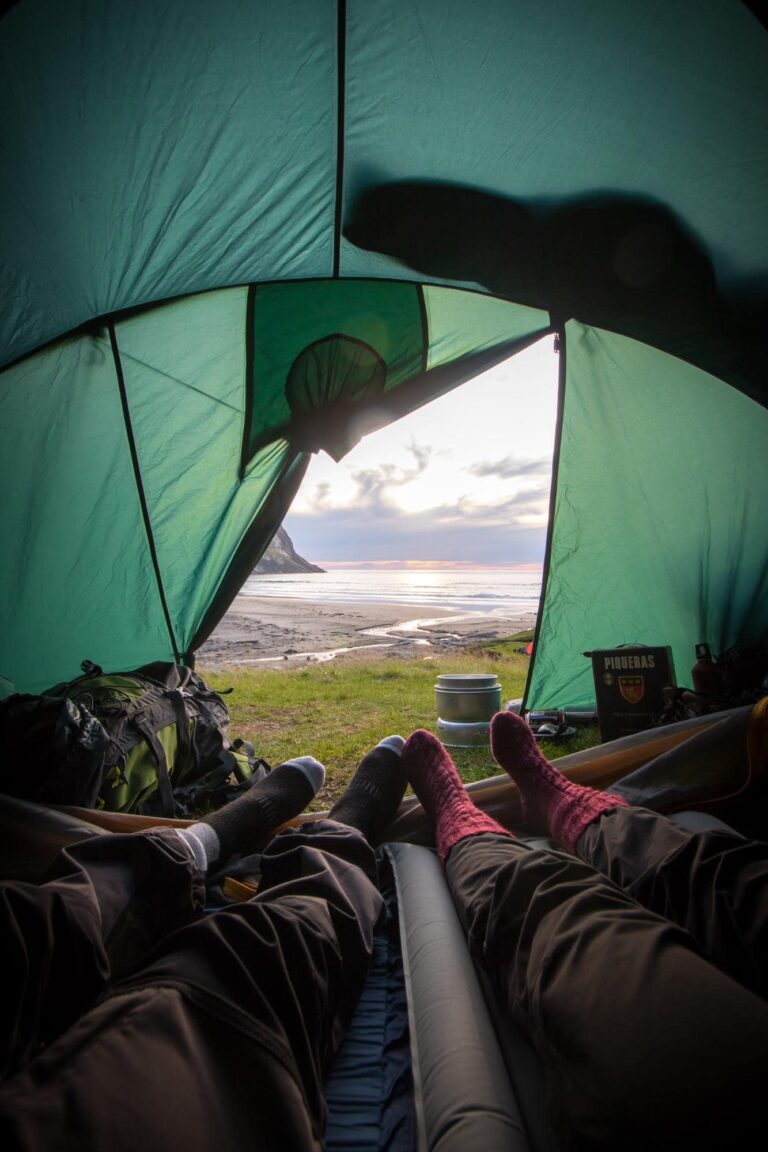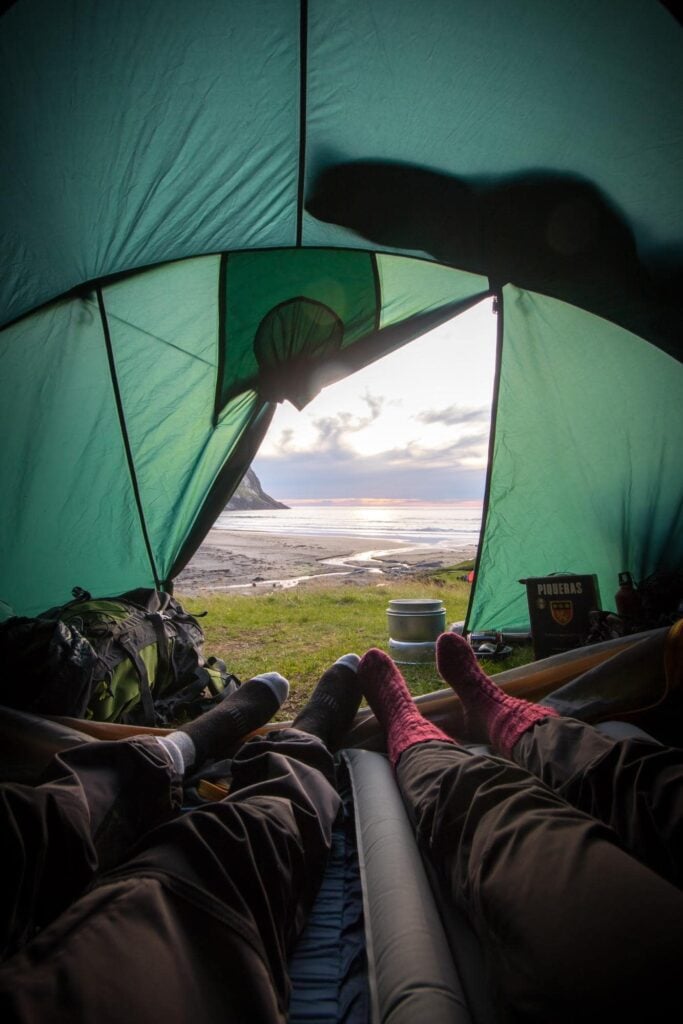 For couples who love the great outdoors, this is an awesome idea! Book a campsite at an incredible location, maybe even out of state, and propose at the right moment!
14. Brunch Date at Home

If you're more laid back and want to do something really intimate and private, plan a brunch date at home! Cook a delicious meal for the both of you, and then get down on one knee when the right moment comes to you.
Maybe give her a card? Or write the question with some whipped cream on pancakes?
15. Boat Marriage Proposal

Kayaks, canoes, gondolas, or speed boats, any boat will do! Make it your own, what fits your personality as a couple? Is she more of a romantic type? Go for the gondola!  If She likes adventure and outdoorsy things, try the kayak or canoe! And if luxury is your style, go out on a motorboat at dusk and ask the big question as the sun is going down!
16. Custom Puzzle

Order a custom puzzle with the question and maybe a picture of you two together! Make it pretty simple so it doesn't take long to complete!
17. Light Paper Lanterns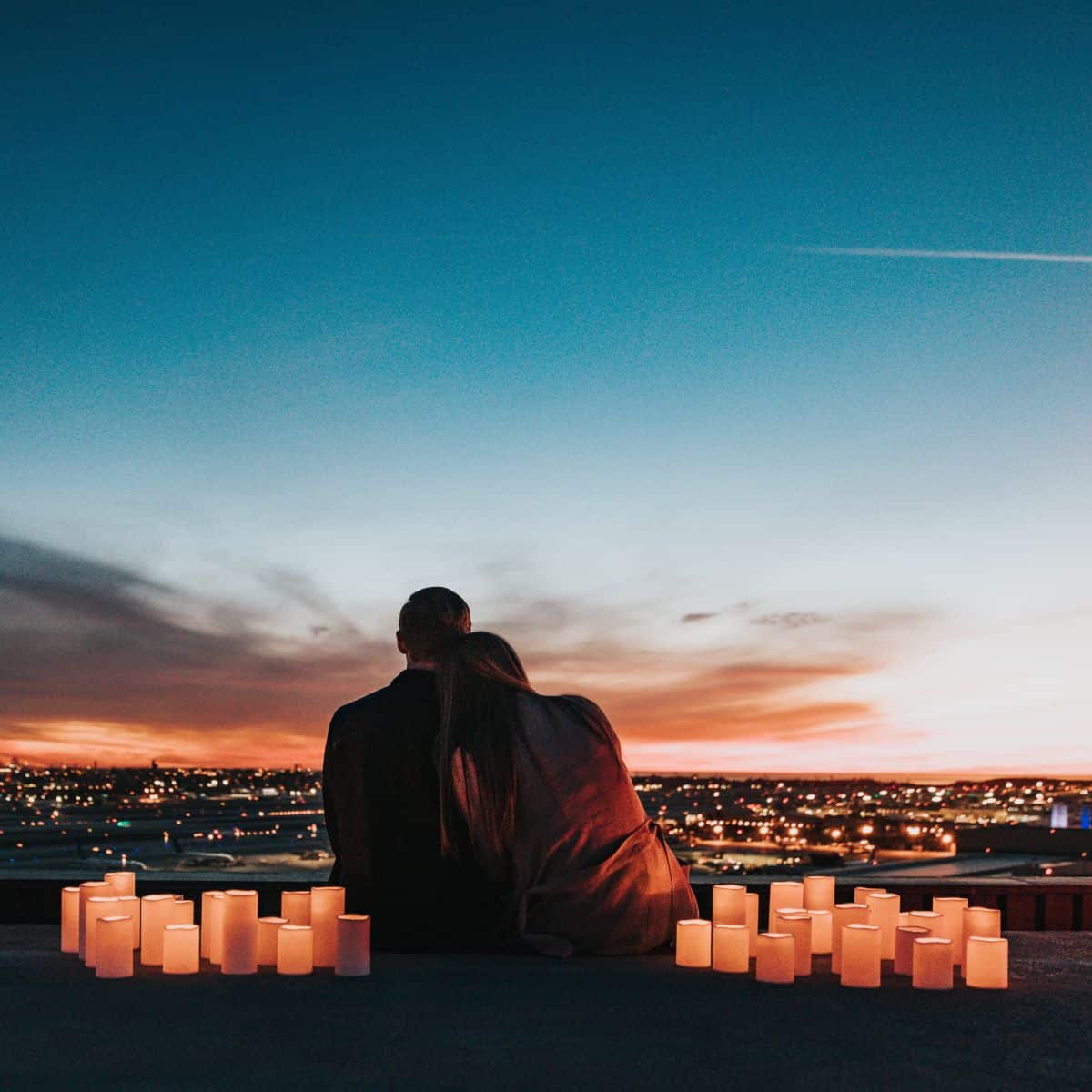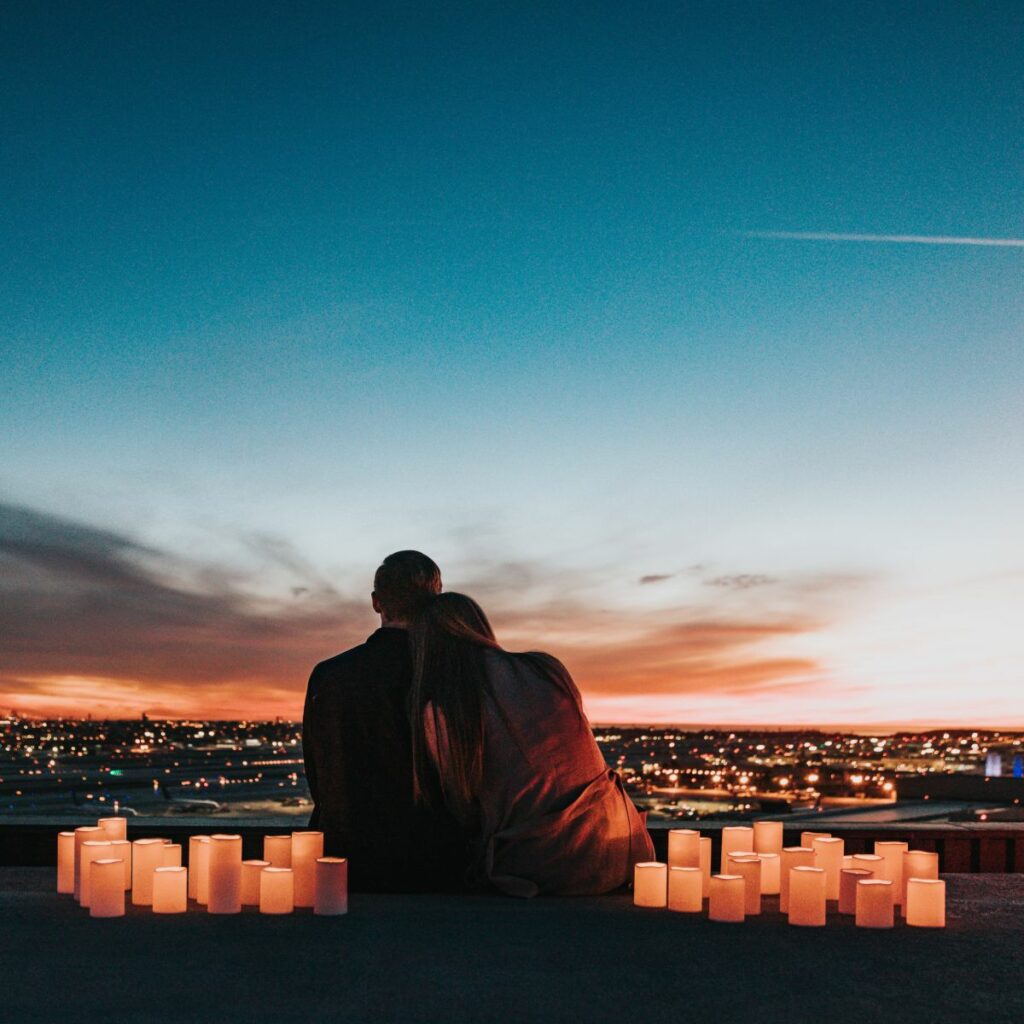 Paper lanterns are ALWAYS romantic! Plan a romantic night under the stars, by a lake, on the beach, somewhere beautiful! Then set off some lanterns and pop the question!
18. At a Sports Event

Sports enthusiasts? Ask the jumbo screen operators to put you on the big screen as you pop the question at your favorite sports team game! Fun, unique, and personal to who you are as a couple!
19. Puppy Proposal

Whether you have a puppy already or not, this is a fantastic idea, because who doesn't love pups? If you don't have a puppy, this is a great way to surprise your significant other with a new addition to the family that you're now becoming!
Tie a cute note to the collar with the ring box and ask them to become a family! 
20. Mountain Top Marriage Proposal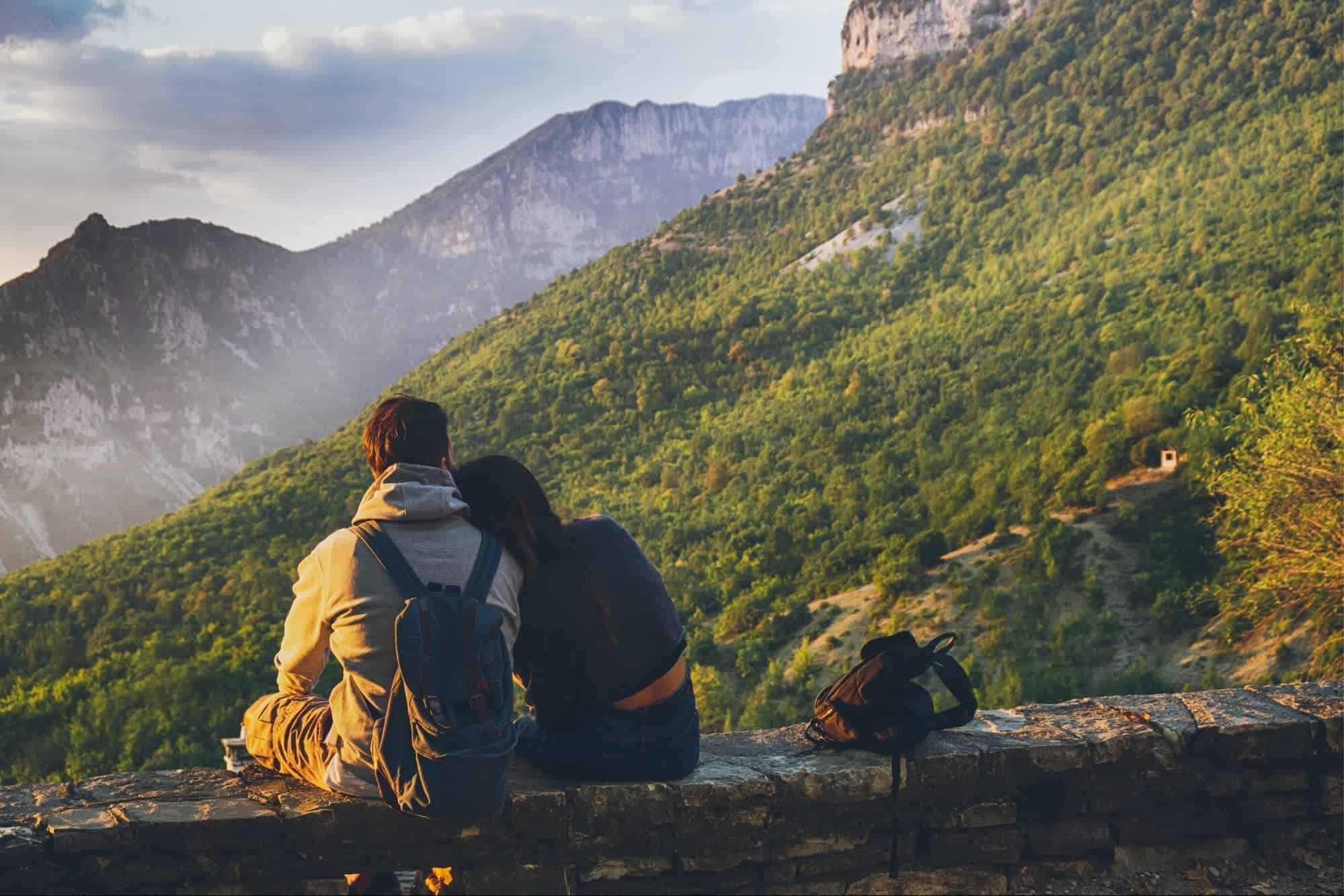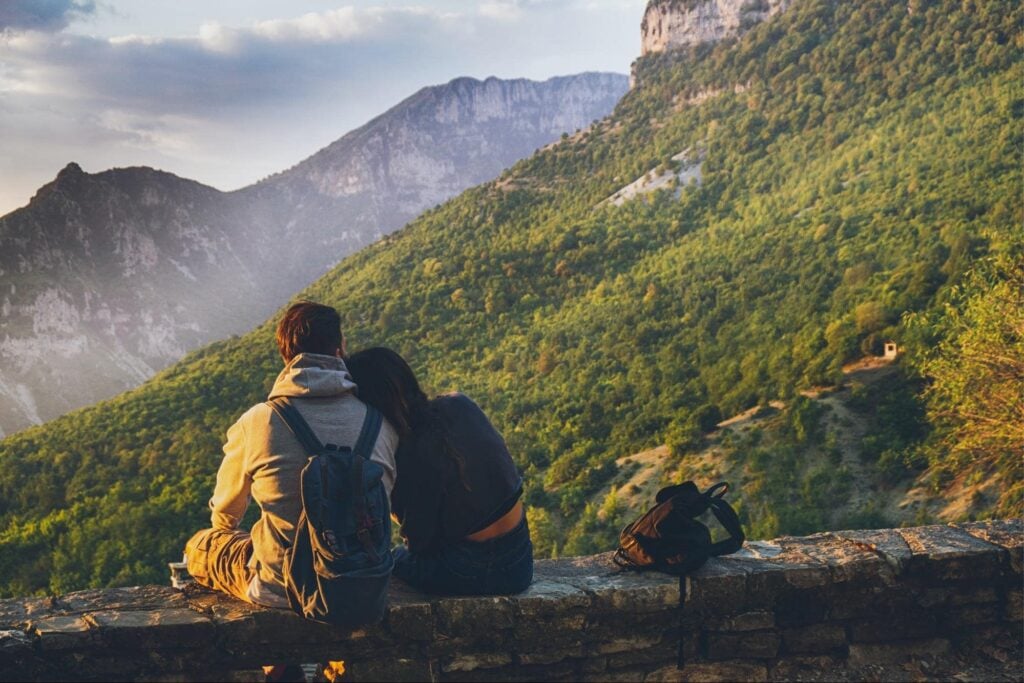 There is nothing more rewarding than making it to the top of a mountain after a very hard and tiring climb, combine that with a proposal and you'll have the marriage proposal of the century!