Whether you're the girl or the guy, the one searching for creative ways to ask the question or the one who dreams of a romantic marriage proposal that you get to say "yes" to, this list is for YOU.
Odds are, your significant other will know exactly what you like and what you dream of for the most important "yes" of your life, so if you're not entirely certain of what you want yet, these 20 fun marriage proposal ideas will help you narrow it down! And hey, if you have no clue what your significant other daydreams about when it comes to this, you CAN'T go wrong surprising them with one of these AMAZING proposal ideas!
Let's get scrolling!
1. Scavenger Hunt Marriage Proposal
If your bride-to-be likes solving mysteries and fun challenges, this is a good way to pop the question!
Lead her on a wild goose chase to the ultimate prize––you on one knee with a ring in your hands!
2. Couple's Photo Shoot
Couple photoshoots are a big thing right now, whether you're engaged, married, or not, so all you need to do is arrange a couple's photoshoot and surprise her at the end by getting down on one knee!
This is a great way to knock out two birds with one stone. Engagement photos are taken care of, plus, the proposal photographer is on the scene already!
3. Destination Marriage Proposal
Fan of travel? Book a flight somewhere you both have always wanted to go and plan the perfect romantic scene on the beach, at a restaurant, at a special event only found at your destination, etc.
This is a super unique way to get down on one knee!
4. Visit with Family
If you are a tight-knit family and want to share the moment with everyone, plan a trip, or plan a family gathering and pop the questions while everyone is together!
5. The First Date With a Twist
If you have a super special first date story, RECREATE IT! It's sentimental and special, and will without doubt cause some tears of joy and nostalgia.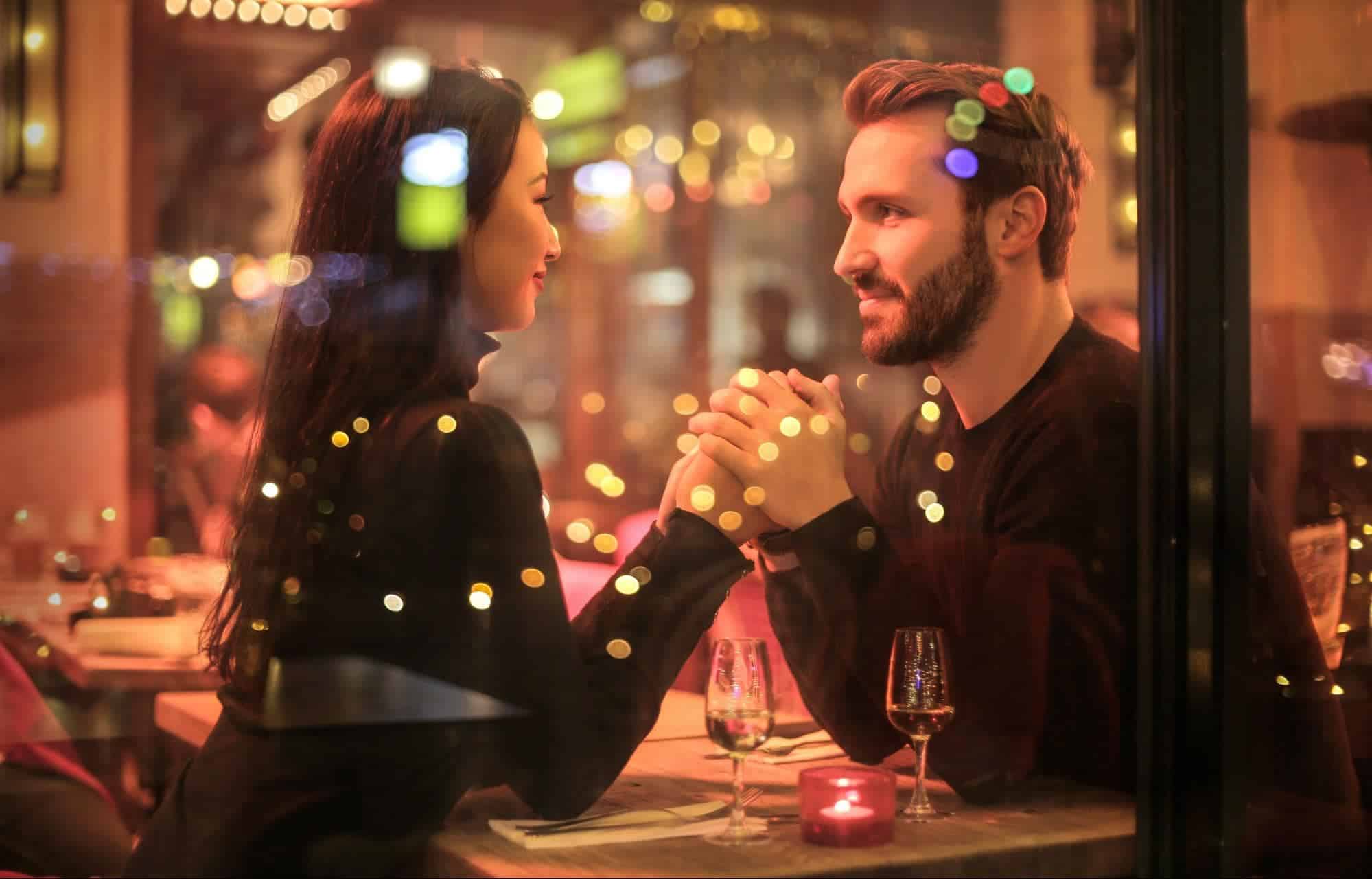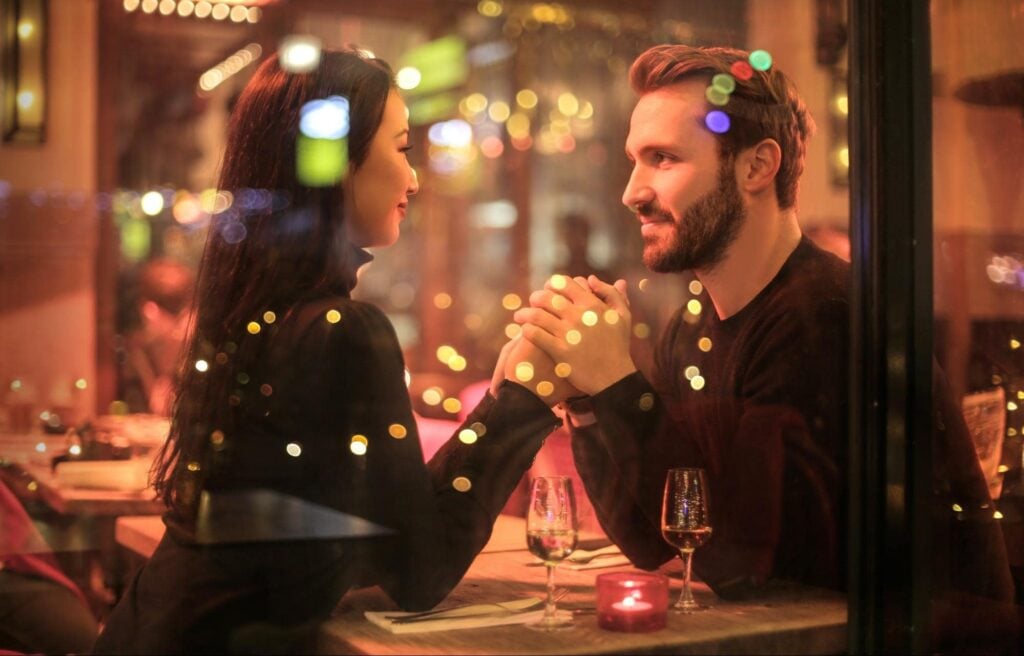 6. Write a Poem
If you're the romantic type of couple and poetry hits your heart, write a special poem that ends in a question. This is a thoughtful, creative, and super romantic way to ask the big question and show your significant other just how much you love them!
7. Hire a Song Writer
Take your soon-to-be fiance to a public place like a restaurant, park, or some other creative place, and have a musician serenade you with a song written about and for you!
Tell your hired artist your story and have them write a song about how you met, your favorite things about your significant other, and end with them singing about how much they mean to you!
8. Hot Air Balloon Marriage Proposal
If you're scared of heights, this may not be the greatest idea for you, but if not, it's perfect! Mixing romance with adventure and stunning scenery, you're certain to steal your significant other's breath away!
Jump in a hot air balloon for a few hours and then pop the question at the right time!
9. Beach Proposal
If you're a fan of the beach and more traditional proposals, try hitting the beach at sunrise or sunset!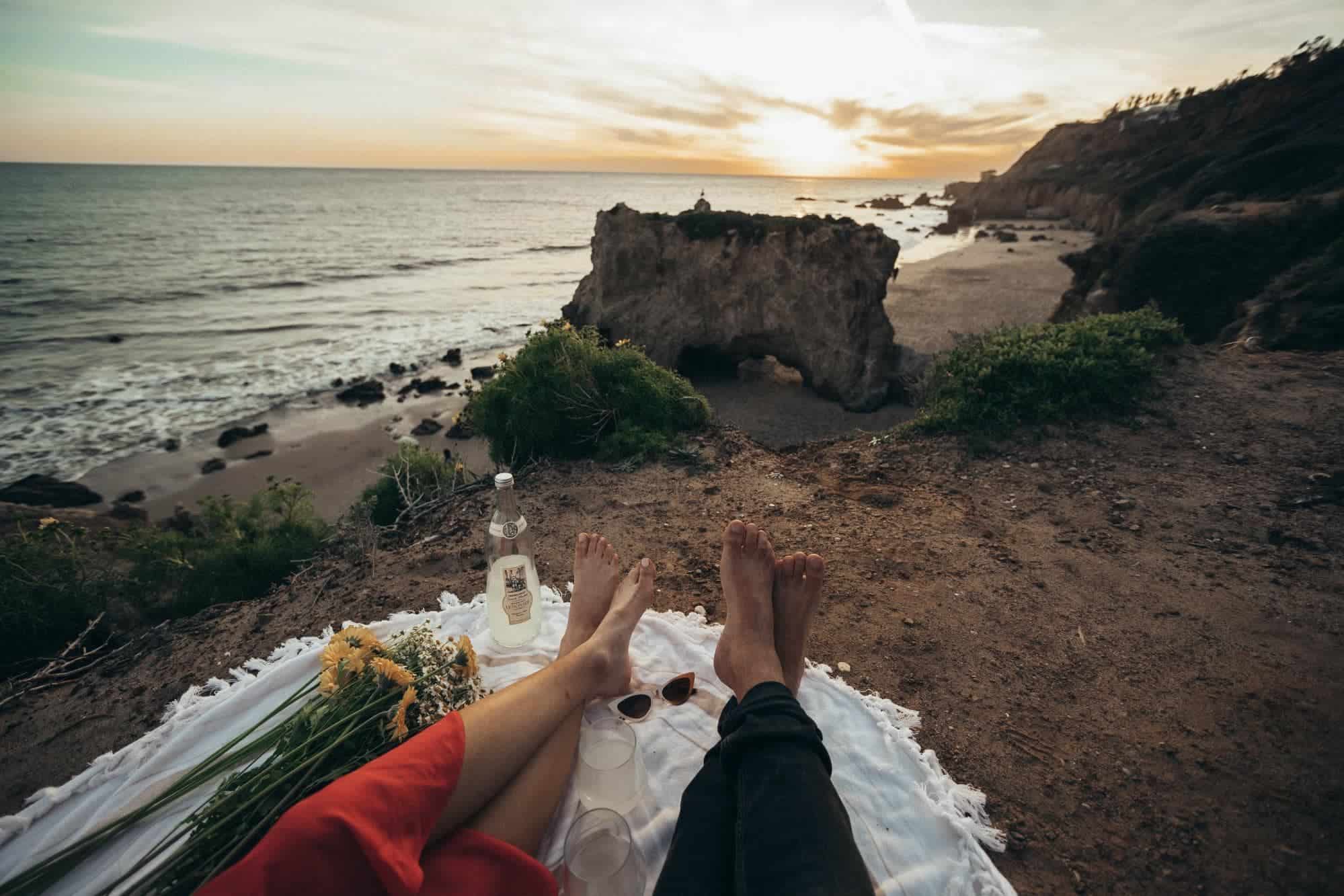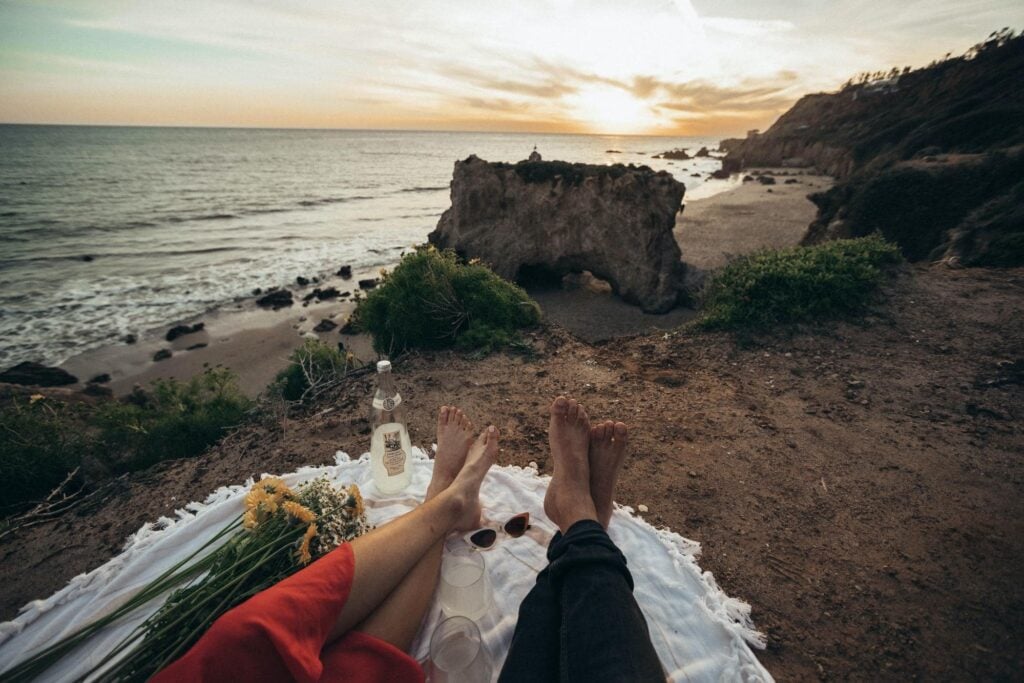 10. Fortune Cookie
Fortune cookies are pretty easy to make, and you can easily find recipes online, just place your engagement ring inside and hand it to your girlfriend or boyfriend at the end of dinner.
This is one of my favorite ideas because of how creative it is, plus it's always a surprise!
11. Disney World
If you're a Disney nut, then there really is no other option! Head to Orlando Florida and get on one knee in front of Cinderella's Castle!
12. Stargazing Picnic
Take your significant other on a picnic at dusk and stay until the stars come out, then when the time is right, with some nice candles and lanterns glowing, ask the big question!
13. Camping Weekend Adventure
For couples who love the great outdoors, this is an awesome idea! Book a campsite at an incredible location, maybe even out of state, and propose at the right moment!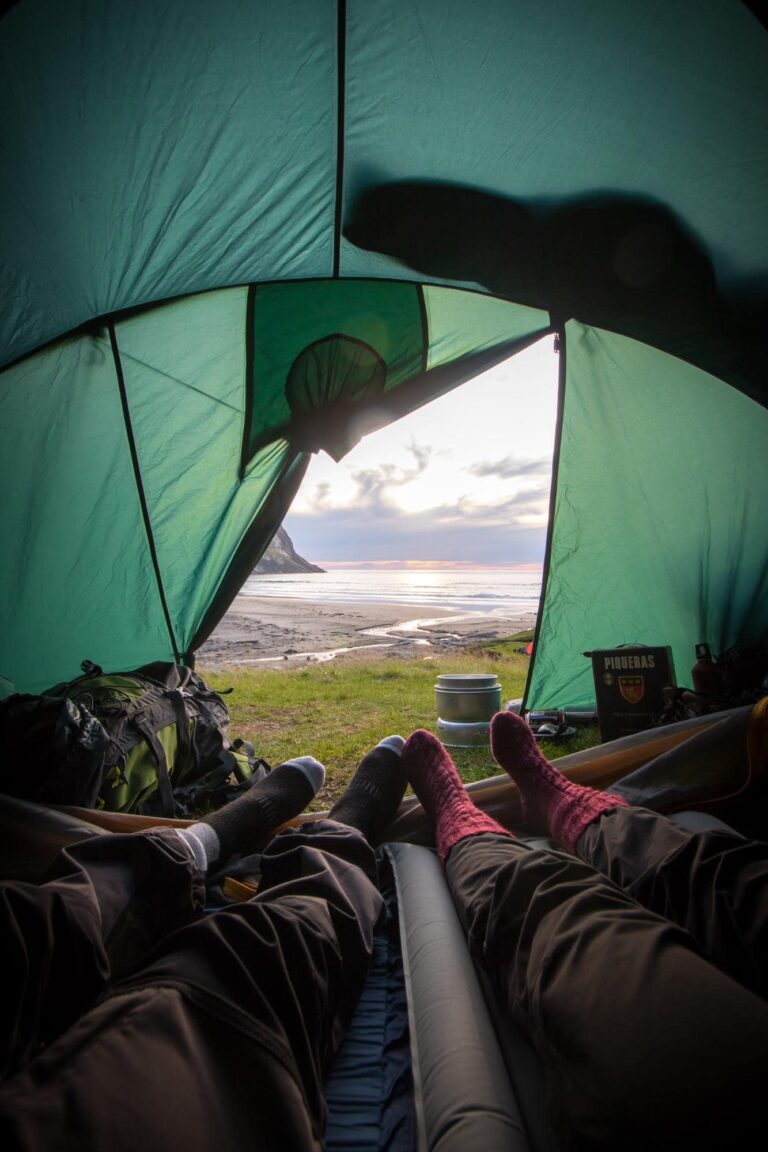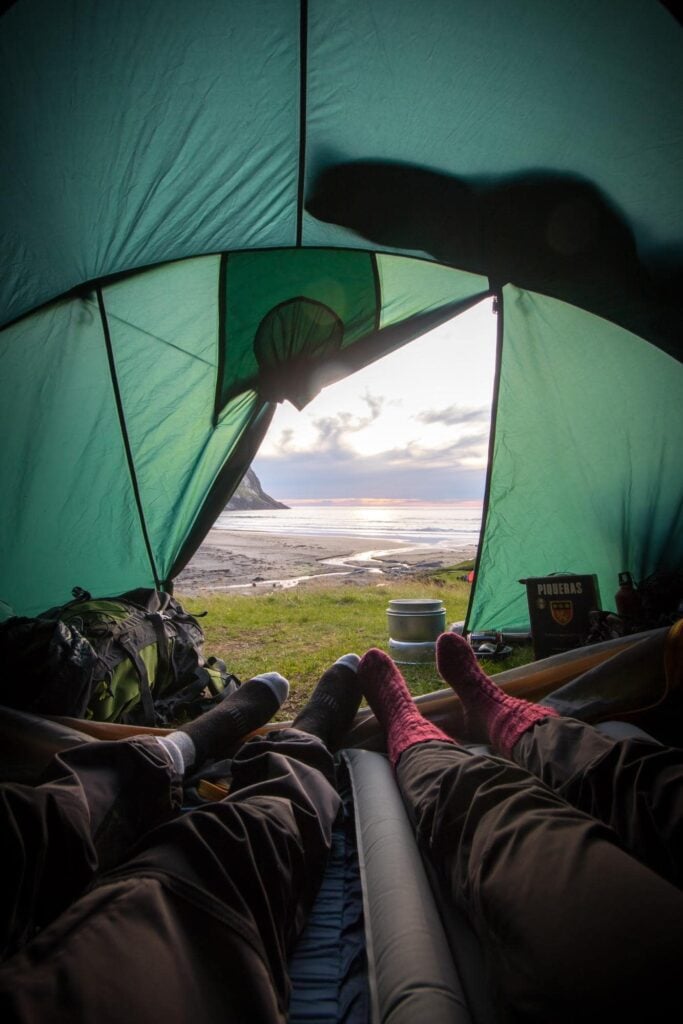 14. Brunch Date at Home
If you're more laid back and want to do something really intimate and private, plan a brunch date at home! Cook a delicious meal for the both of you, and then get down on one knee when the right moment comes to you.
Maybe give her a card? Or write the question with some whipped cream on pancakes?
15. Boat Marriage Proposal
Kayaks, canoes, gondolas, or speed boats, any boat will do! Make it your own, what fits your personality as a couple? Is she more of a romantic type? Go for the gondola!  If She likes adventure and outdoorsy things, try the kayak or canoe! And if luxury is your style, go out on a motorboat at dusk and ask the big question as the sun is going down!
16. Custom Puzzle
Order a custom puzzle with the question and maybe a picture of you two together! Make it pretty simple so it doesn't take long to complete!
17. Light Paper Lanterns
Paper lanterns are ALWAYS romantic! Plan a romantic night under the stars, by a lake, on the beach, somewhere beautiful! Then set off some lanterns and pop the question!
18. At a Sports Event
Sports enthusiasts? Ask the jumbo screen operators to put you on the big screen as you pop the question at your favorite sports team game! Fun, unique, and personal to who you are as a couple!
19. Puppy Proposal
Whether you have a puppy already or not, this is a fantastic idea, because who doesn't love pups? If you don't have a puppy, this is a great way to surprise your significant other with a new addition to the family that you're now becoming!
Tie a cute note to the collar with the ring box and ask them to become a family!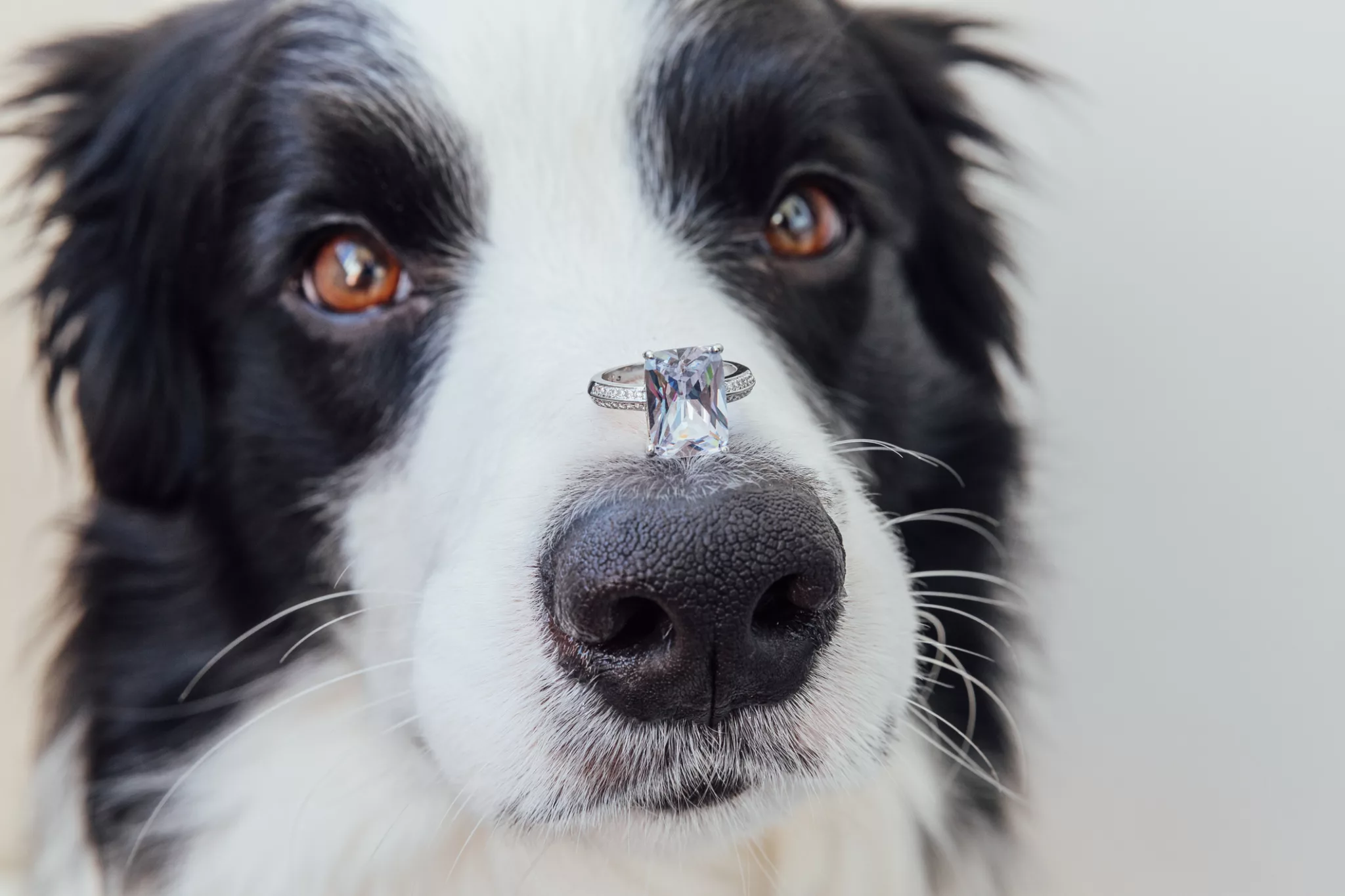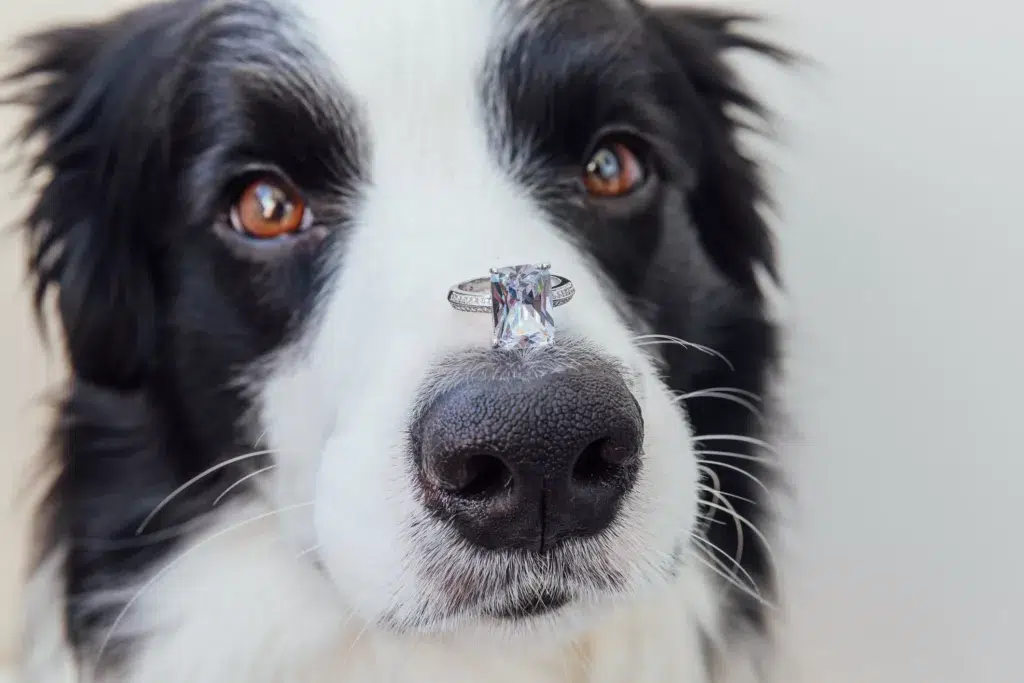 20. Mountain Top Marriage Proposal
There is nothing more rewarding than making it to the top of a mountain after a very hard and tiring climb, combine that with a proposal and you'll have the marriage proposal of the century!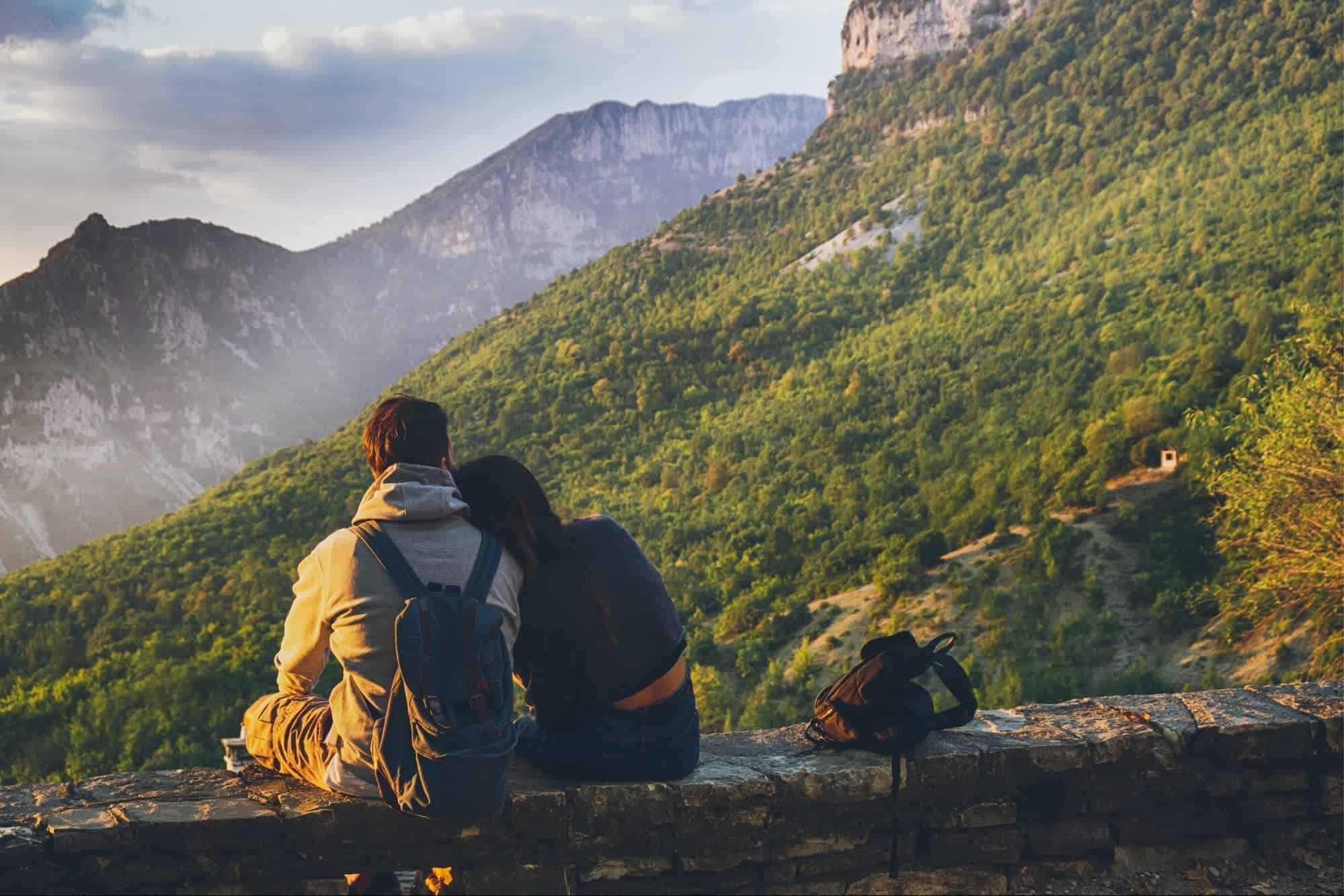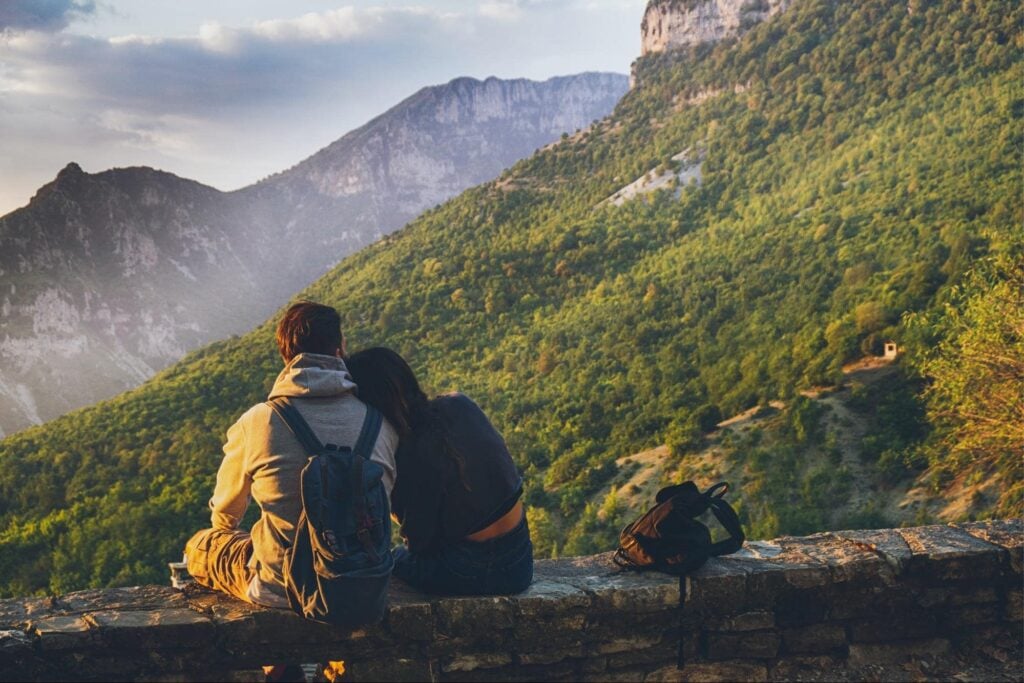 21. Sunrise Proposal
If you and your partner are early risers, plan a romantic proposal that symbolizes your bright future together.
Take your partner to a secluded spot to witness the breathtaking sunrise. Bring a picnic breakfast full of your significant other's favorite morning meal items to really make the most of the occasion.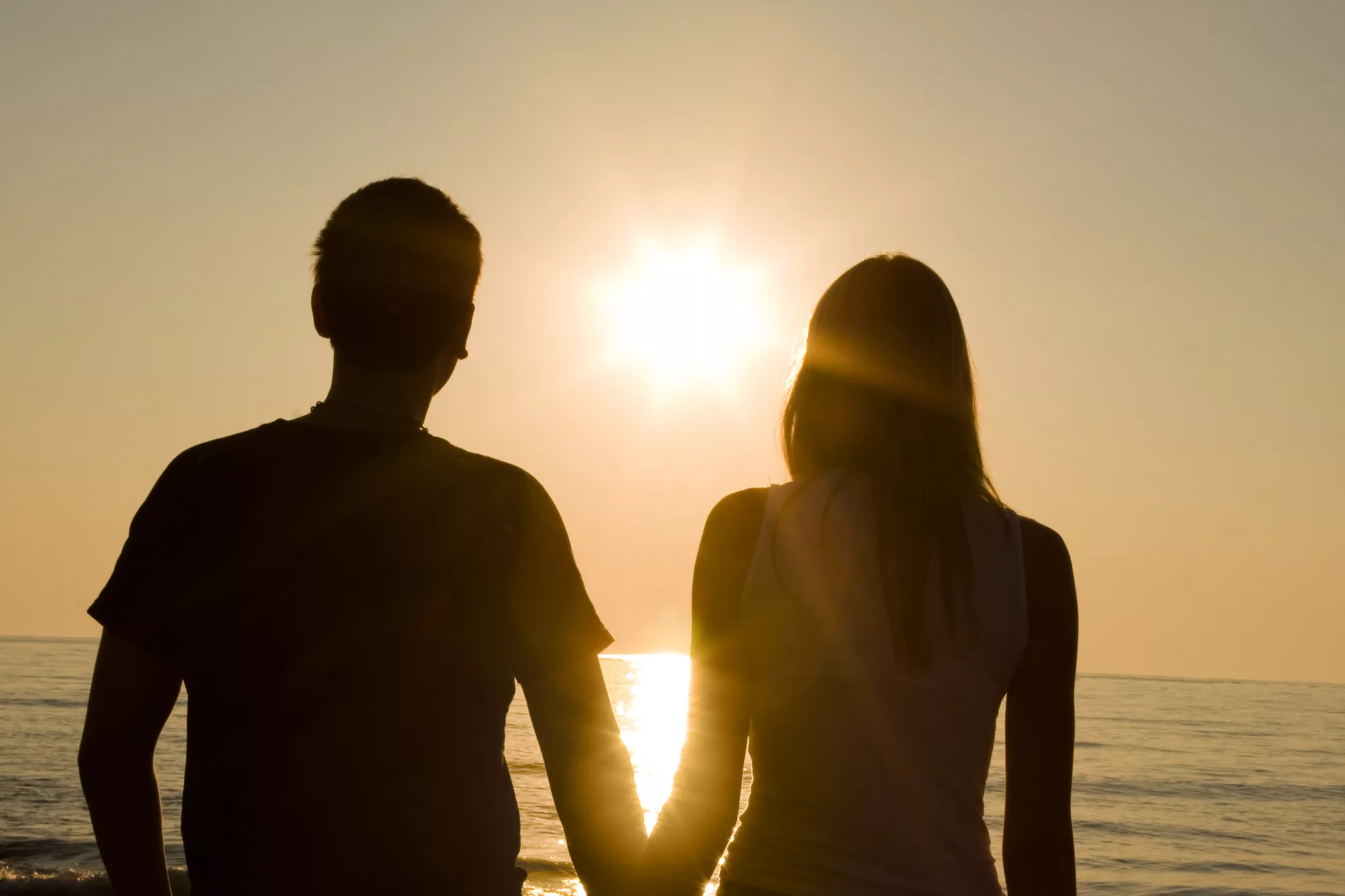 22. Romantic Hot Air Balloon Ride
To create a truly unique and unforgettable big moment, organize a hot air balloon ride around sunset, during the golden hour. This is the perfect idea for adventurous couples who love sightseeing – as long as neither one of you is scared of heights!
23. Starry Night Proposal
If you and your lover enjoy spending time under the stars, plan a trip to a secluded outdoor location for a romantic evening of stargazing before you propose under the twinkling night sky.
24. Message In A Bottle
Plan an outing to a beautiful beach, where your partner will stumble upon a bottle containing a sweet message and a ring. This is one of our favorite unique proposal ideas because it's so much fun and totally unexpected. Plus, your soon-to-be spouse can hold onto the bottle as a keepsake.
The best way to arrange romantic proposals like this is to enlist the help of a friend or family member. To make sure your message stays exactly where your lover can find it, ask someone you trust to place the bottle wherever you'd like and keep an eye on it until just before you arrive. Just hold onto the ring until it's time to pop the question!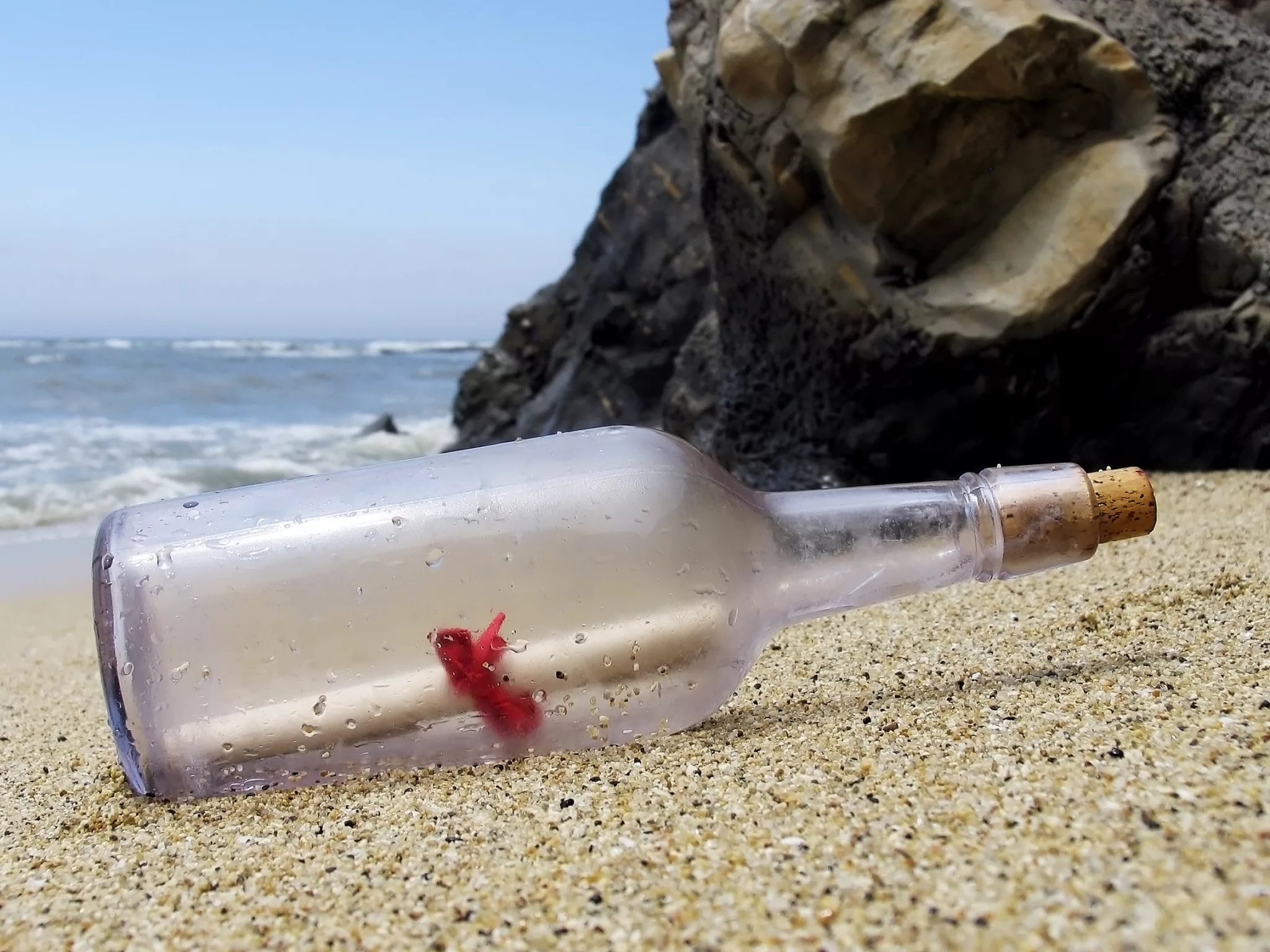 25. Horse-Drawn Carriage Ride
This is one of the best wedding proposal ideas for couples who love low-key, leisurely sightseeing. Hire a horse-drawn carriage to lead the two of you on a tour through your favorite town, city, or the countryside. Then, ask the big question at the end of the ride.
26. Personalized Street Art
Contemporary couples can commission a piece of street art to tell their very own love story. If your partner is a fan of local artists, seek out one of their favorites, then ask them to paint the two of you together. It's the perfect opportunity for a meet and greet – and a surprise proposal.
27. Garden Of Love
Nothing says "I'll love you forever" quite like a romantic garden adorned with rose petals. If your partner loves flowers, take a stroll or plan a picnic in a rose garden (or planning a picnic). When it's time to propose, don't forget to bring a camera so you can capture your partner's reaction.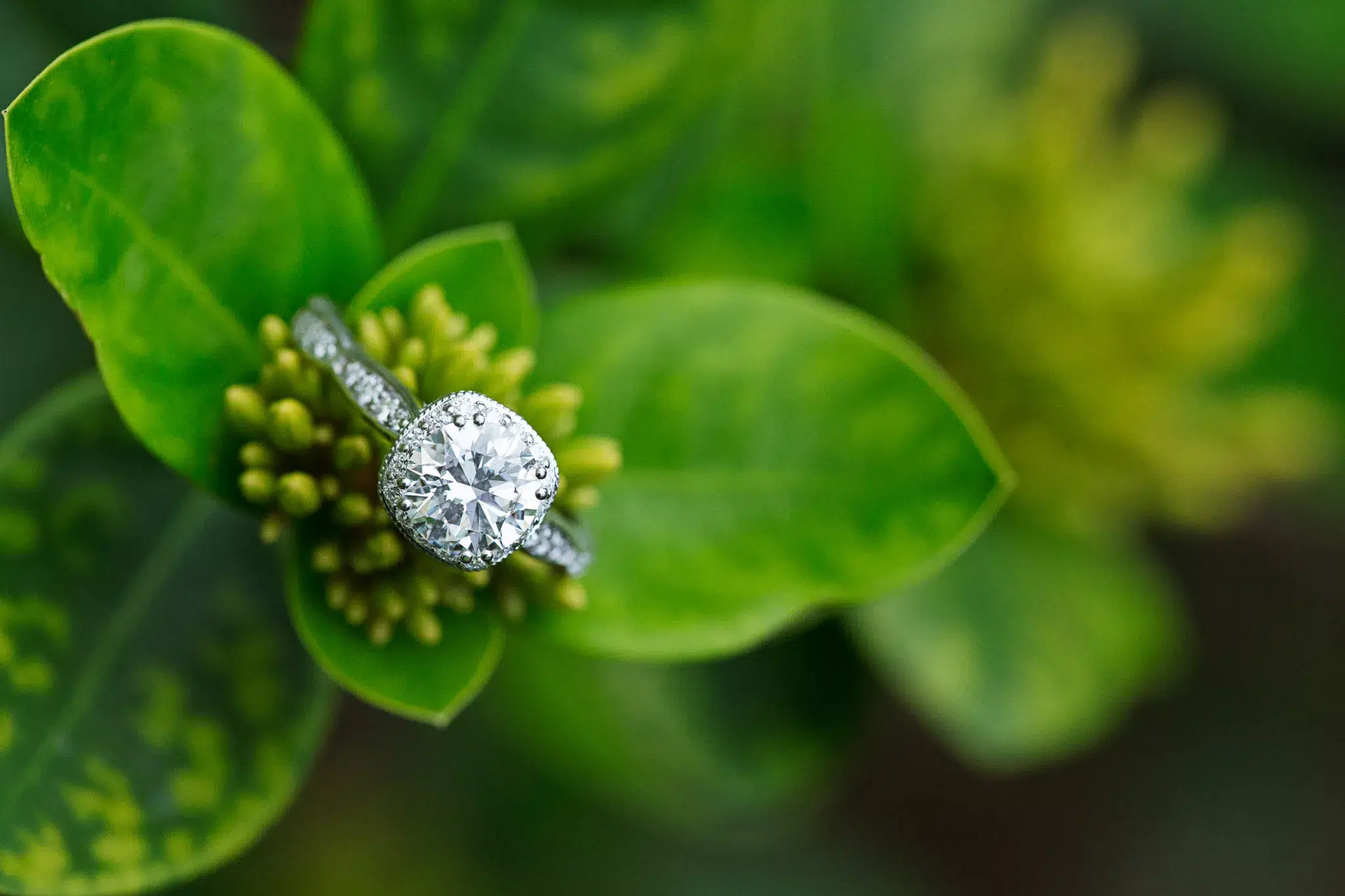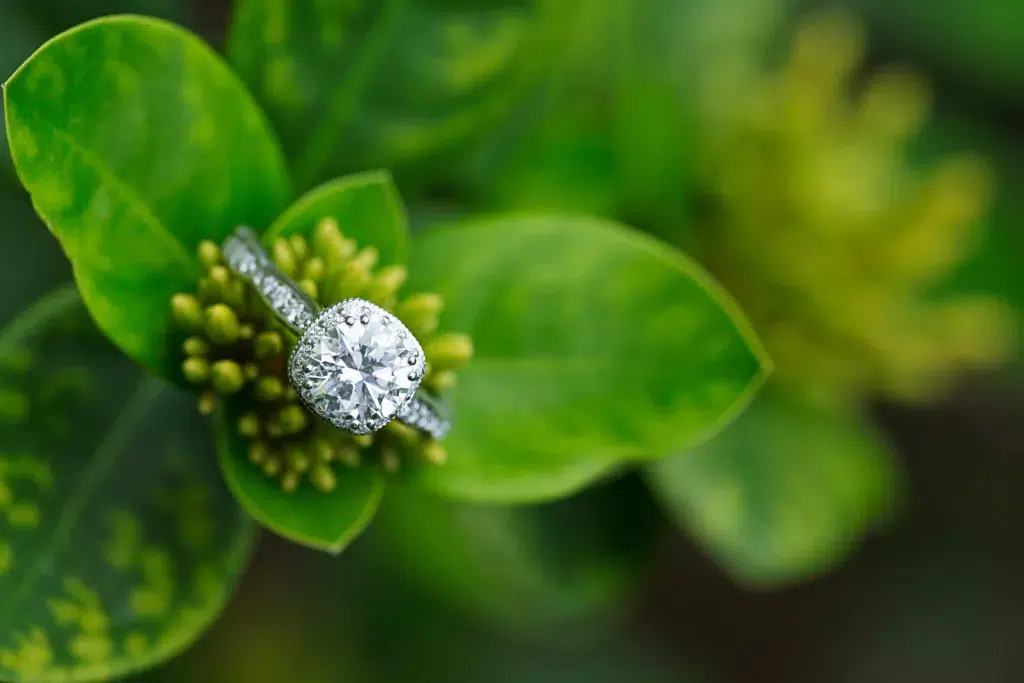 28. Skywriting Proposal
If your partner loves proposals that are awesomely over-the-top, this option is perfect for you. Arrange a private skywriting proposal that can be viewed from your backyard (or anywhere else you'd like), where a plane writes a heartfelt proposal message in the sky.
29. Snowy Mountain Peak
This is an awesome proposal idea for adventure lovers. Fly to a snowy mountain peak in a private helicopter and propose on the mountaintops. Bring a ring box with the ring for a traditional twist, and don't forget to keep it somewhere safe during your flight!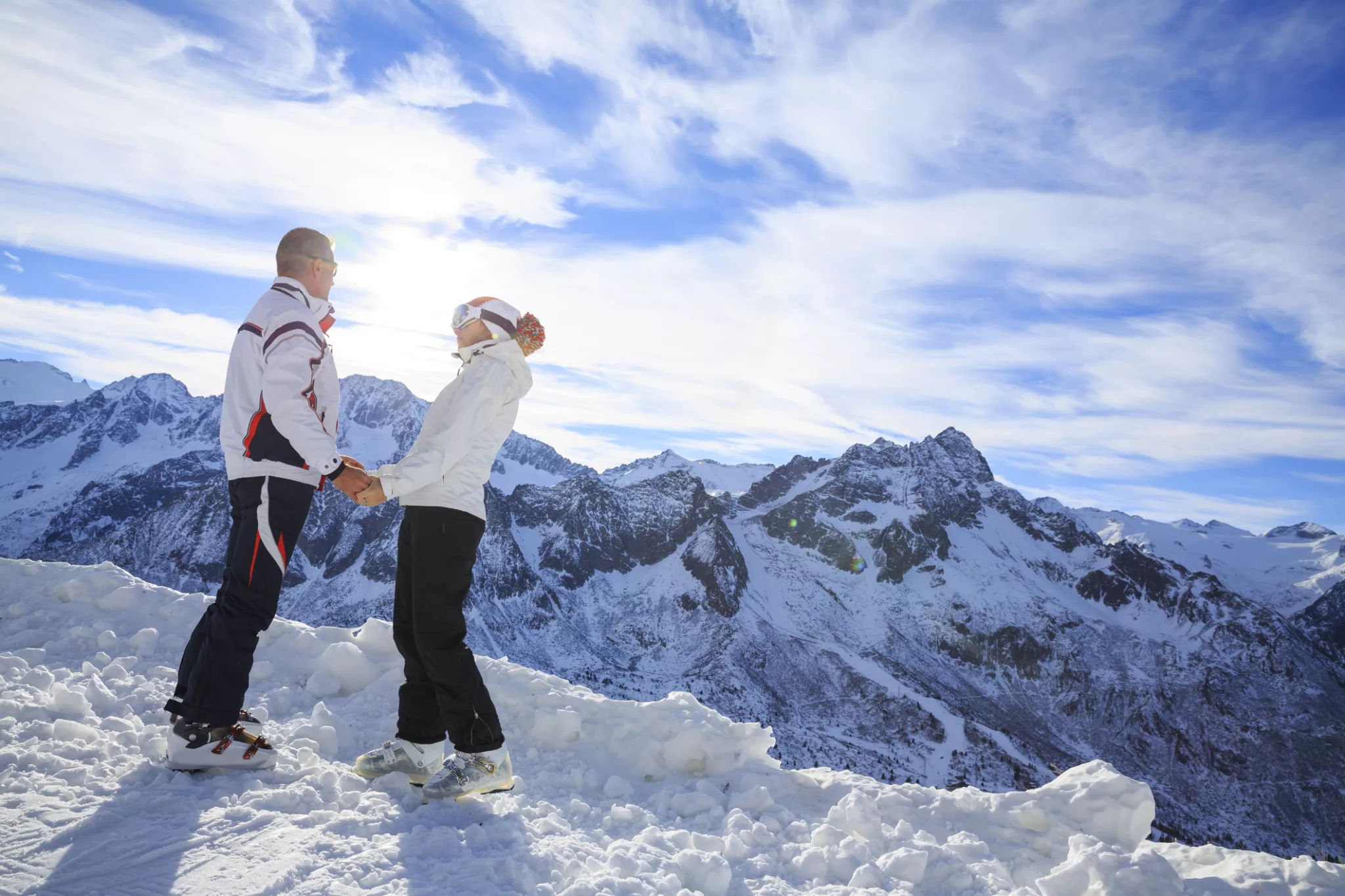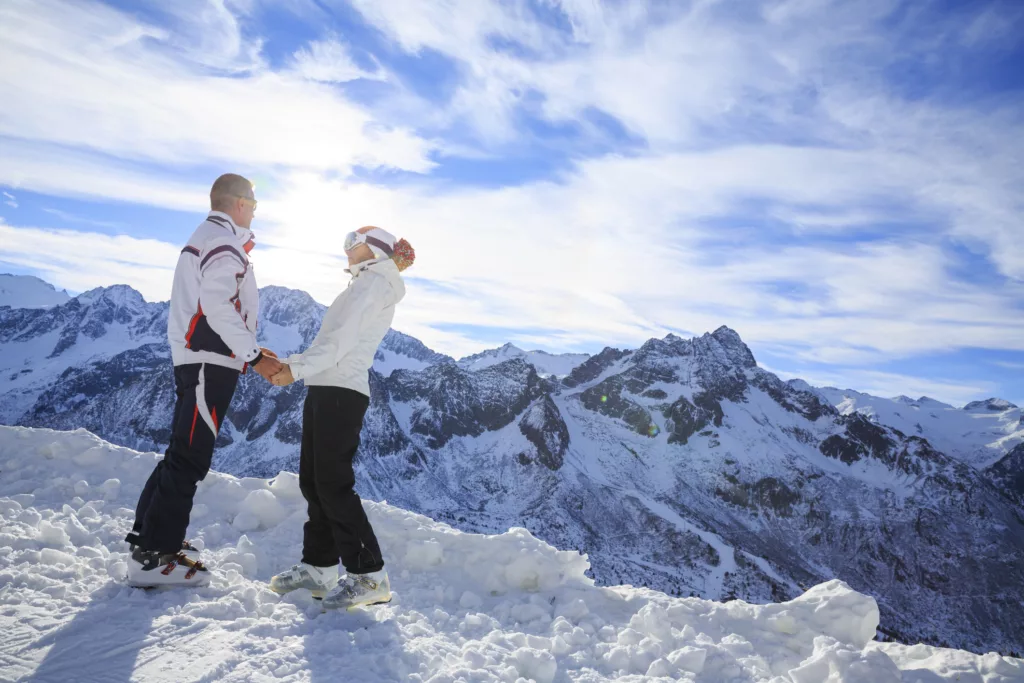 30. Custom Comic Book
Are you and your partner avid comic book fans? Then a custom comic book could be the perfect proposal for you.
Commission an author or artist to create a custom comic book telling you and your partner's origin story. You might even include a page where your lover accepts the proposal, then present the ring as you read!
31. Vintage Car Getaway
Rev up the romance with a getaway in a classic car, whisking your partner to a secret haven. Park somewhere special and present the ring as the sun begins to set. Keep the celebration going with a gourmet picnic prepared by a personal chef.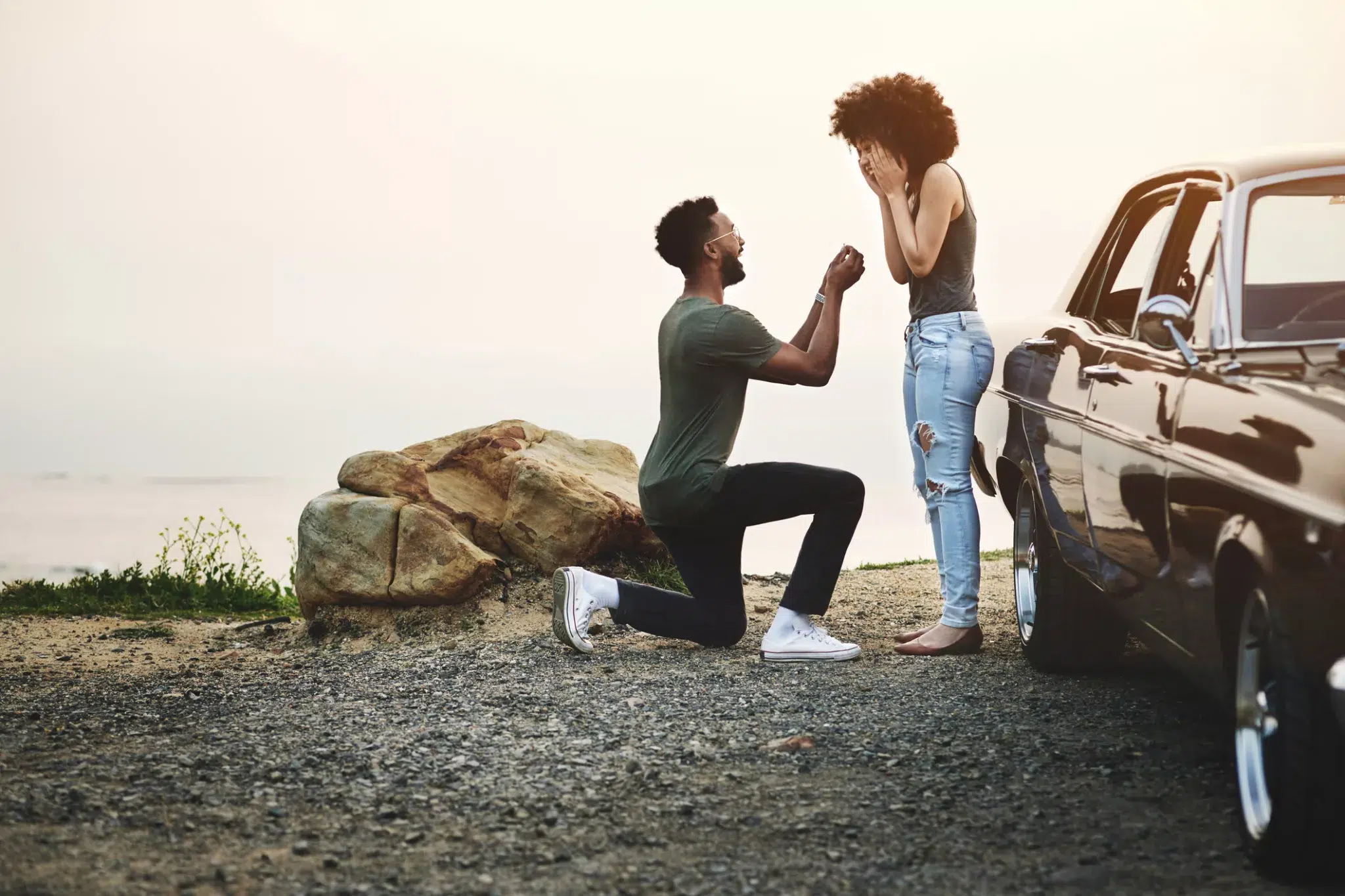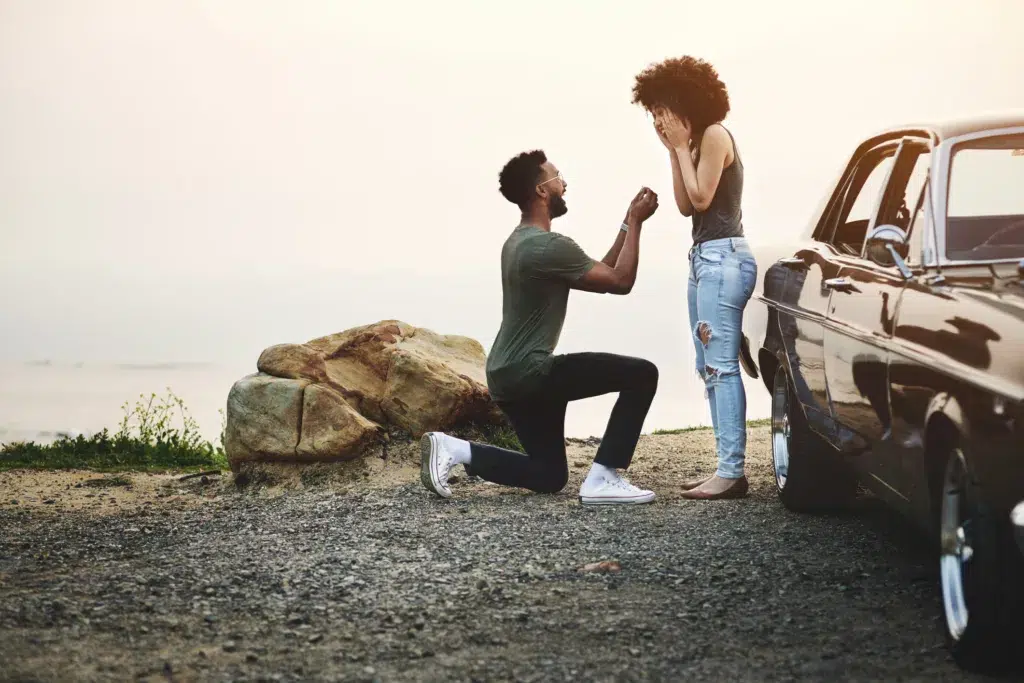 32. Candlelit Beach Dinner
Set up a private dinner with marquee letters spelling out "Will You Marry Me?" on a secluded part of the beach for a romantic proposal under the stars. Looking to score bonus points with your partner? Then consider preparing their favorite foods and drinks.
A candlelit beach dinner is one of the most romantic ways to propose because it's so easy to fine-tune the experience to your partner's tastes. Want a private chef? Great! You can hire one! Looking for something more private? Prepare the food yourself and choose somewhere far out of the way. The options are truly endless.
33. Fireworks Display
If you're looking for more elaborate proposal ideas, consider organizing a private fireworks display. Follow up with a heartfelt proposal accompanied a special playlist of songs that mean something to both of you for an evening you'll never forget.
34. Northern Lights Proposal
Plan a trip to witness the Northern Lights, where you propose with a proposal message encapsulated in a bottle, offering a truly romantic and elaborate proposal idea. To add an even more interesting spin to an already-cool idea, plan a unique stay in a cabin or private igloo somewhere you can see the lights, like Finland or Norway!
35. Bouquet of 100 Roses
Surprise your partner with a bouquet of 100 roses, each attached with a reason why you love them, creating a great proposal idea filled with personal touches.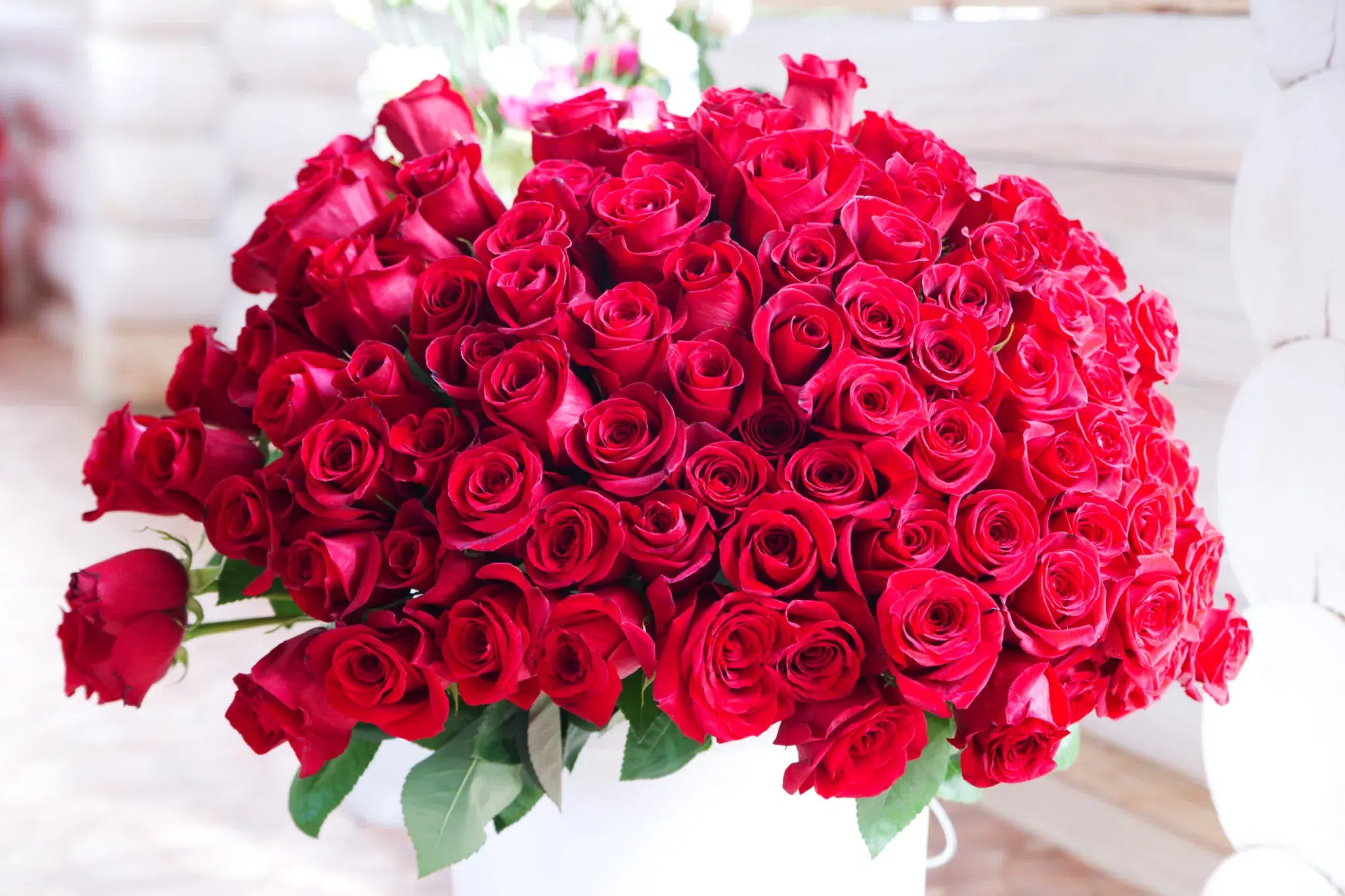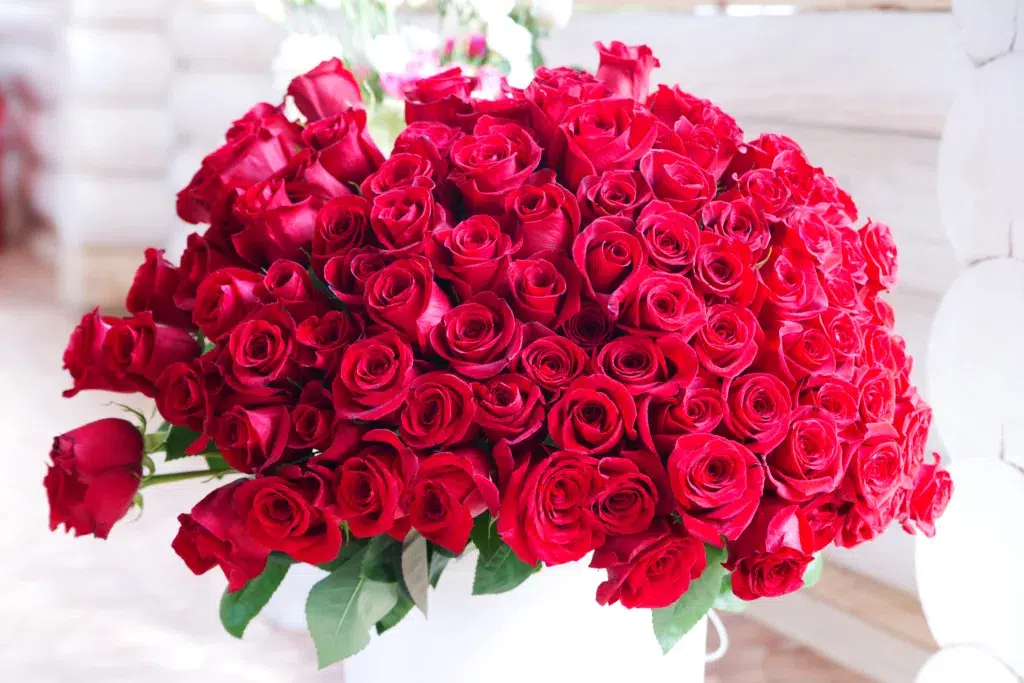 36. Private Yacht Proposal
Charter a private yacht for a serene day at sea and propose while enjoying a gourmet meal from a private chef as the sun sets.
37. Secluded Waterfall Proposal
Of all the most popular proposal ideas, the waterfall proposal is one of best. If your partner loves hiking and being surrounded by nature, choose one of their favorite trails – preferably one with a view (and a waterfall, of course). When you reach the waterfall, reveal the engagement ring and shoot your shot!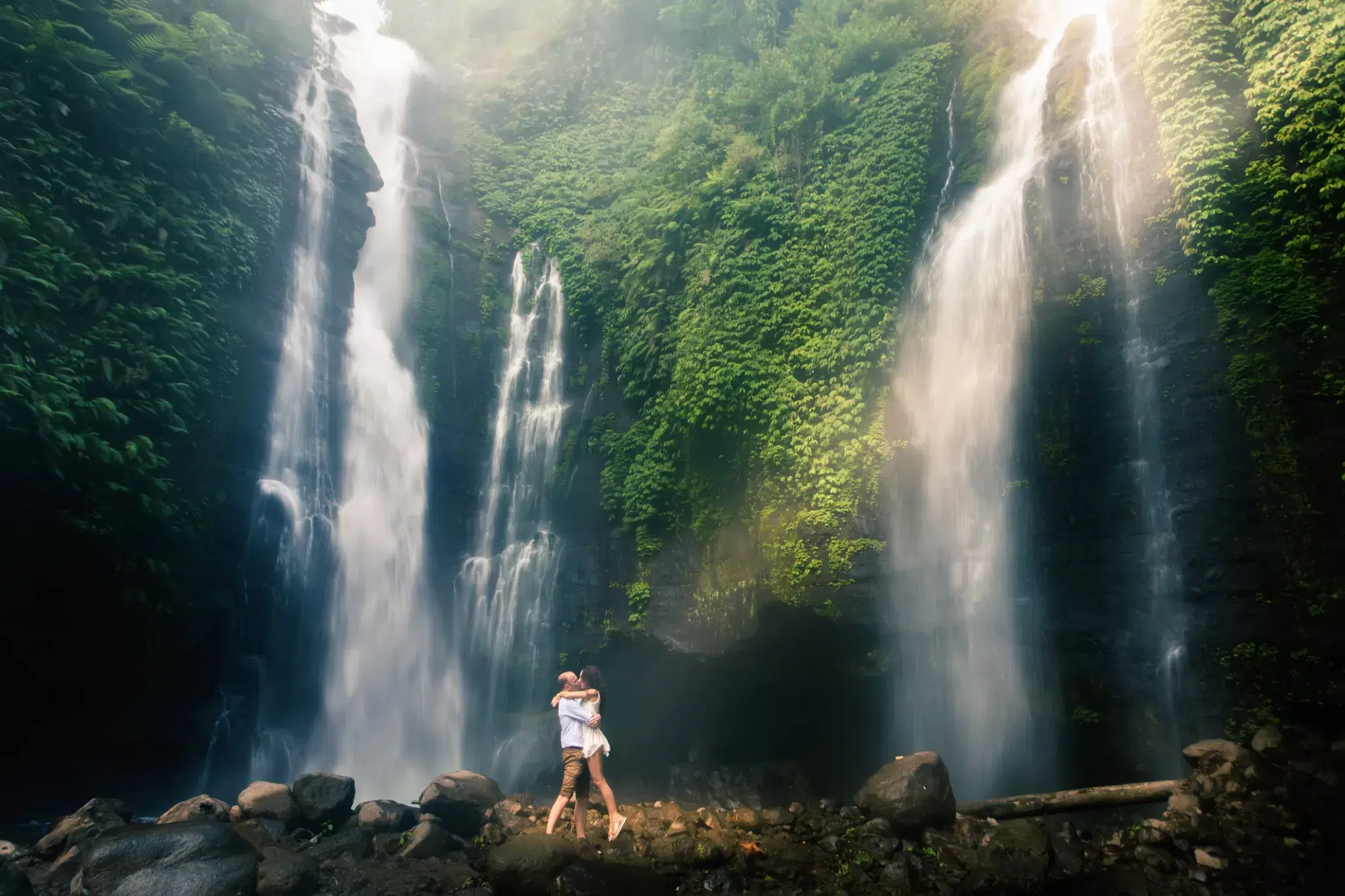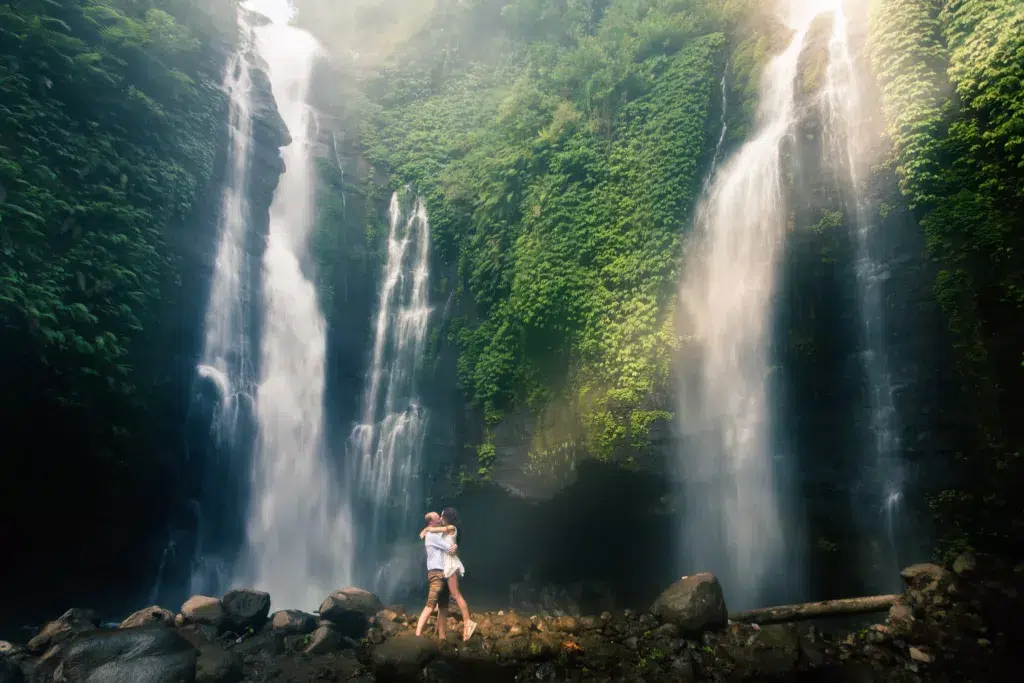 38. Romantic Home-cooked Dinner
The best proposal ideas don't need to be over-the-top extravagant. Are you a culinary wizard? Then preparing a multi-course meal with your partner's favorite dishes at home is the perfect way to propose in a romantic setting. Use rose petals, flowers, and other decorations to make a cozy and intimate date night you'll cherish for the rest of your life.
39. Backyard Fairy Tale Setup
Looking for an outdoor proposal idea that doesn't involve climbing mountains? Transform your backyard into a fairy tale setting with lights, flowers, rose petals, and your lover's favorite songs for a magical and romantic evening proposal in the place where you're both most comfortable: your home!
40. Private Island Getaway
Arrange a trip to a private island where you propose by the sea. For added fun, have your family waiting nearby and follow up with an intimate engagement party you plan beforehand.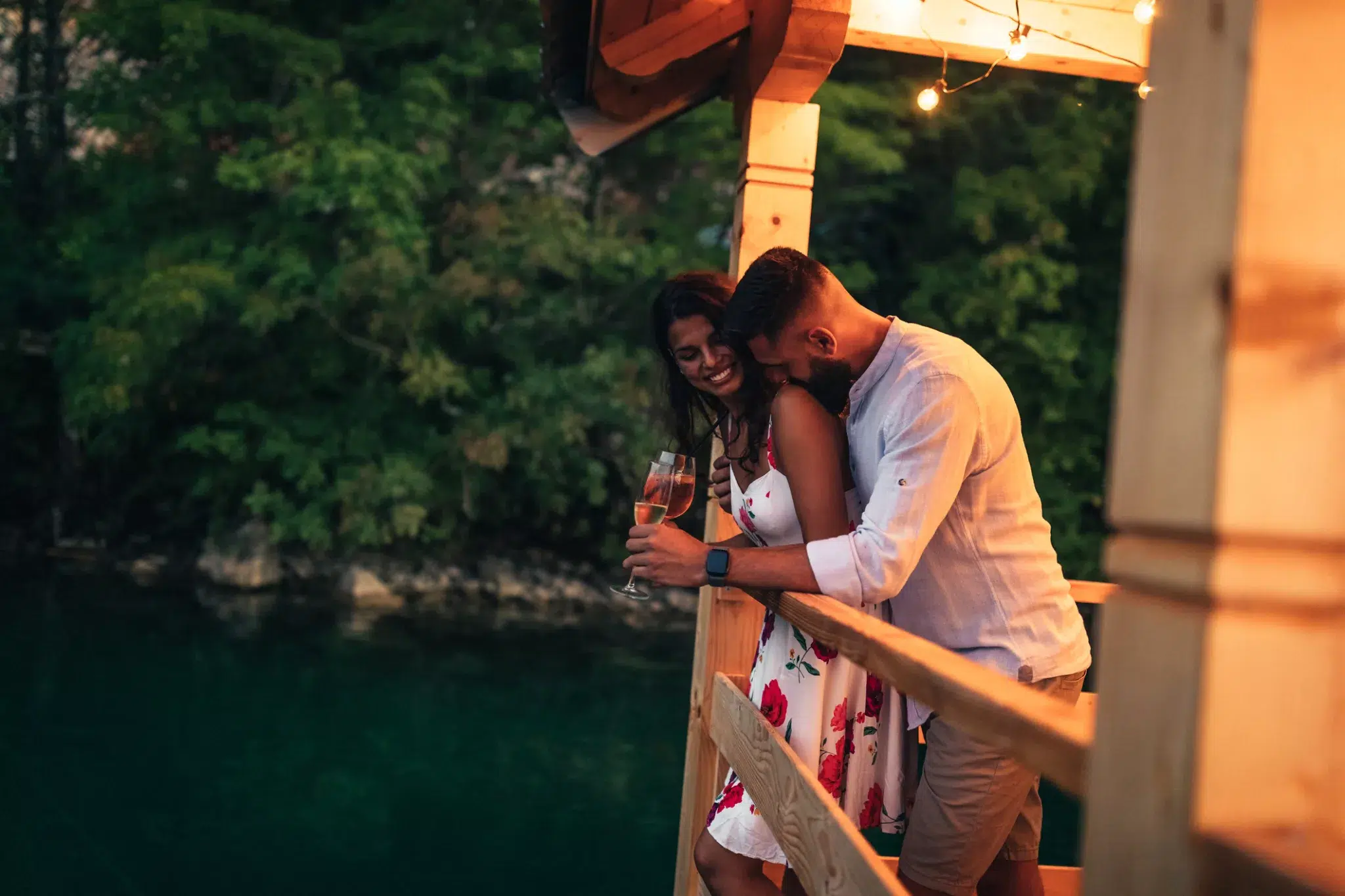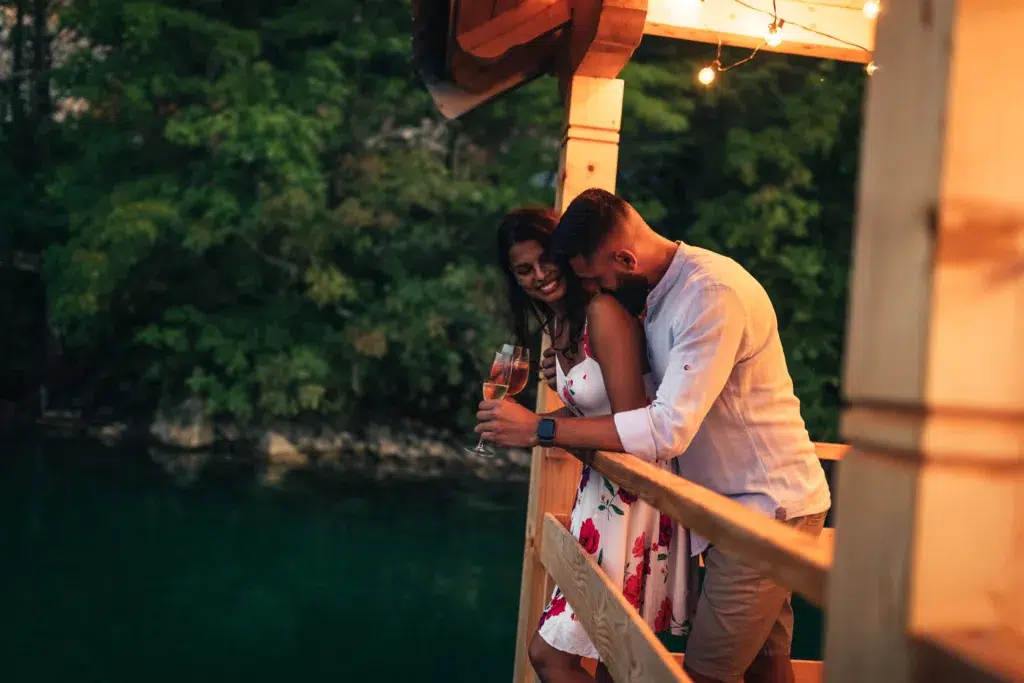 41. Romantic Cabin Retreat
If the sand and sea isn't attractive to either of you, book a weekend getaway at a private cabin in the woods instead. It's the perfect setting to follow through on any private proposal ideas you've thought of – especially if your partner isn't keen on a public proposal.
42. Picnic Under the Blossoms
The way to anyone's heart is through their stomach. Planning a romantic picnic at your favorite park is a cute idea for any couple that loves enjoying time one-on-one in an intimate local setting. Bring a bottle of your favorite wine to enjoy the occasion after proposing under the shade of your favorite flowering trees.
43. Escape Room Adventure
If both you and your partner love solving puzzles, an escape room proposal might just be the perfect option.
Collaborate with the escape room organizers to plan a custom experience that culminates in a wedding proposal to leave subtle clues or love notes leading up to the big moment. You could even base the whole experience around milestones in your relationship, with each puzzle representing significant moment you've shared together.
44. Fairy Light Proposal
Imagine a serene clearing in a flowering garden or a quiet, sentimental beach, transformed into a twinkling wonderland adorned with brilliant fairy lights.
As you stroll hand-in-hand, guide your future spouse to a heart-shaped arrangement of rose petals, where you can whisper sweet words of affection and love before asking to spend the rest of your lives together. This romantic setting is the perfect moment to present your partner with a sparkling engagement ring.
45. Special Song Serenade
Imagine orchestrating a heartfelt surprise for your partner. A group of talented musicians stands in an intimate semi-circle, and starts to play a melody that holds deep significance to both of you.
The surprise and joy reflecting in your partner's eyes add even more magic to the moment. As the crescendo builds, you hold your partner's hand as you express your deep love and the desire to spend your lifetime together.
This sentimental and intimate setup transforms a simple song serenade into a deeply personal moment, making for one of the best proposal ideas you can consider. You'll never forget hearing "yes" while a song you both love plays in the background.
46. Parisian Proposal
Instead of the usual cliché of proposing right in front of the Eiffel Tower amidst the bustling crowd, choose a more serene and intimate moment that captures the essence of your relationship. You might find a secluded garden nearby or a vintage café with a clear view of the tower twinkling in the evening light.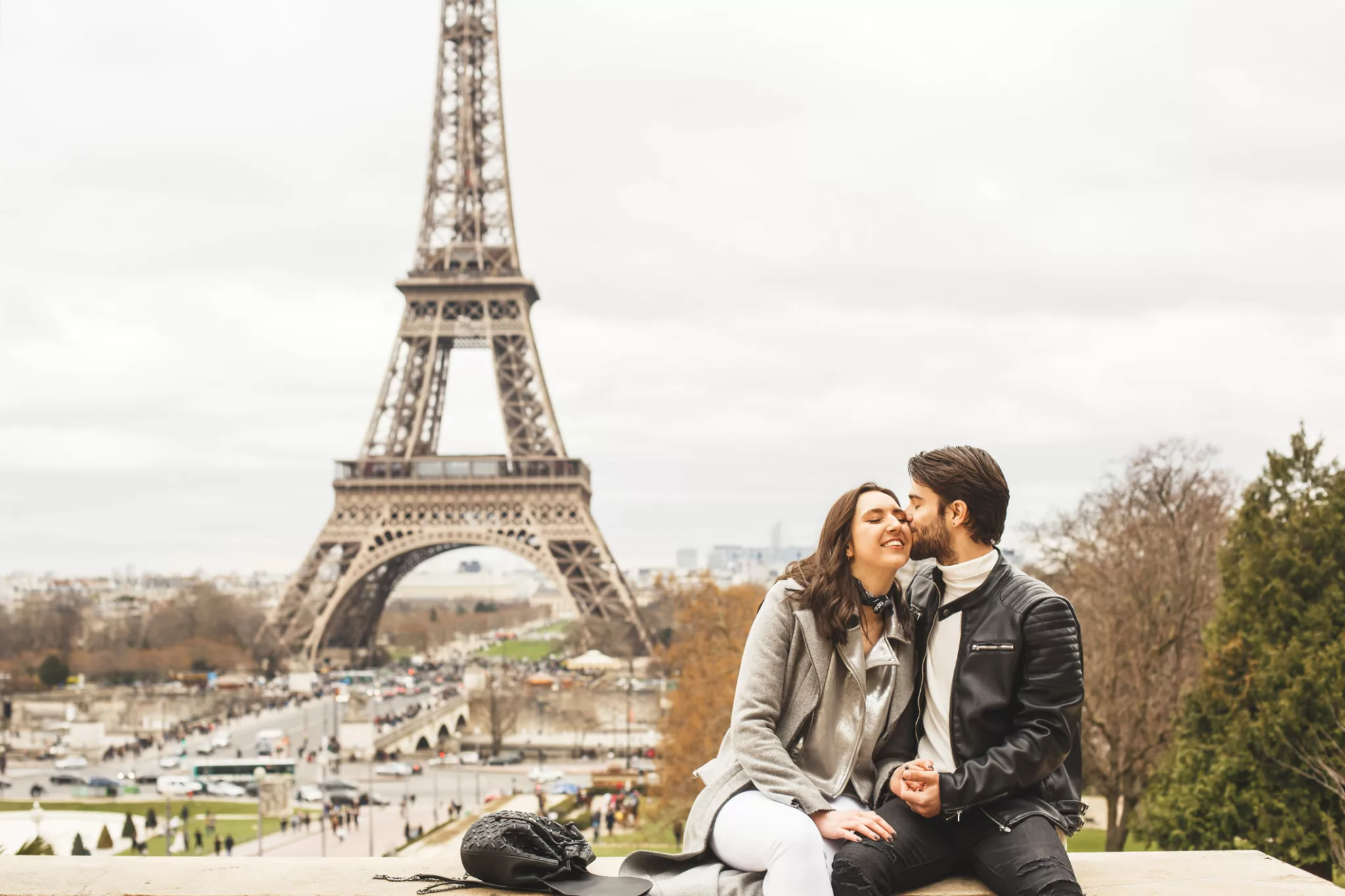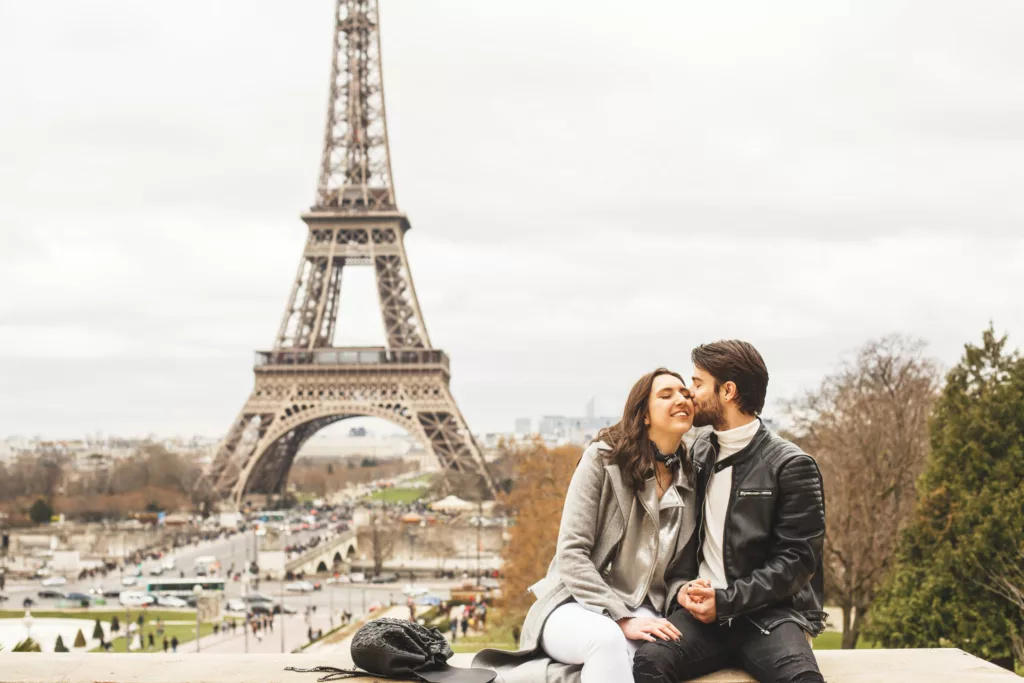 47. Family Dinner Proposal
Has your partner expressed interest in a proposal that's public, but not too public? Then a dinner proposal with your relatives is the perfect middle ground.
Arrange a heartfelt gathering where your closest family members come together to celebrate love and unity. Instead of a conventional family dinner setup, transform your dining space into a haven of cherished memories and affection using photos and decorations.
As the night unfolds, take your partner's hand and share a deeply personal proposal message that captures the beauty of your journey together.
48. Holiday Proposal: Gingerbread House Surprise
Ditch the old-fashioned Christmas tree proposal for something less conventional: the gingerbread house surprise!
Prepare a kit beforehand with everything you need – including a small hidden compartment within the gingerbread house base where you'll stash the ring.
As both of you decorate your gingerbread house with sweets and icing, lead your other half to discover the hidden compartment (and the ring inside) before you ask the question.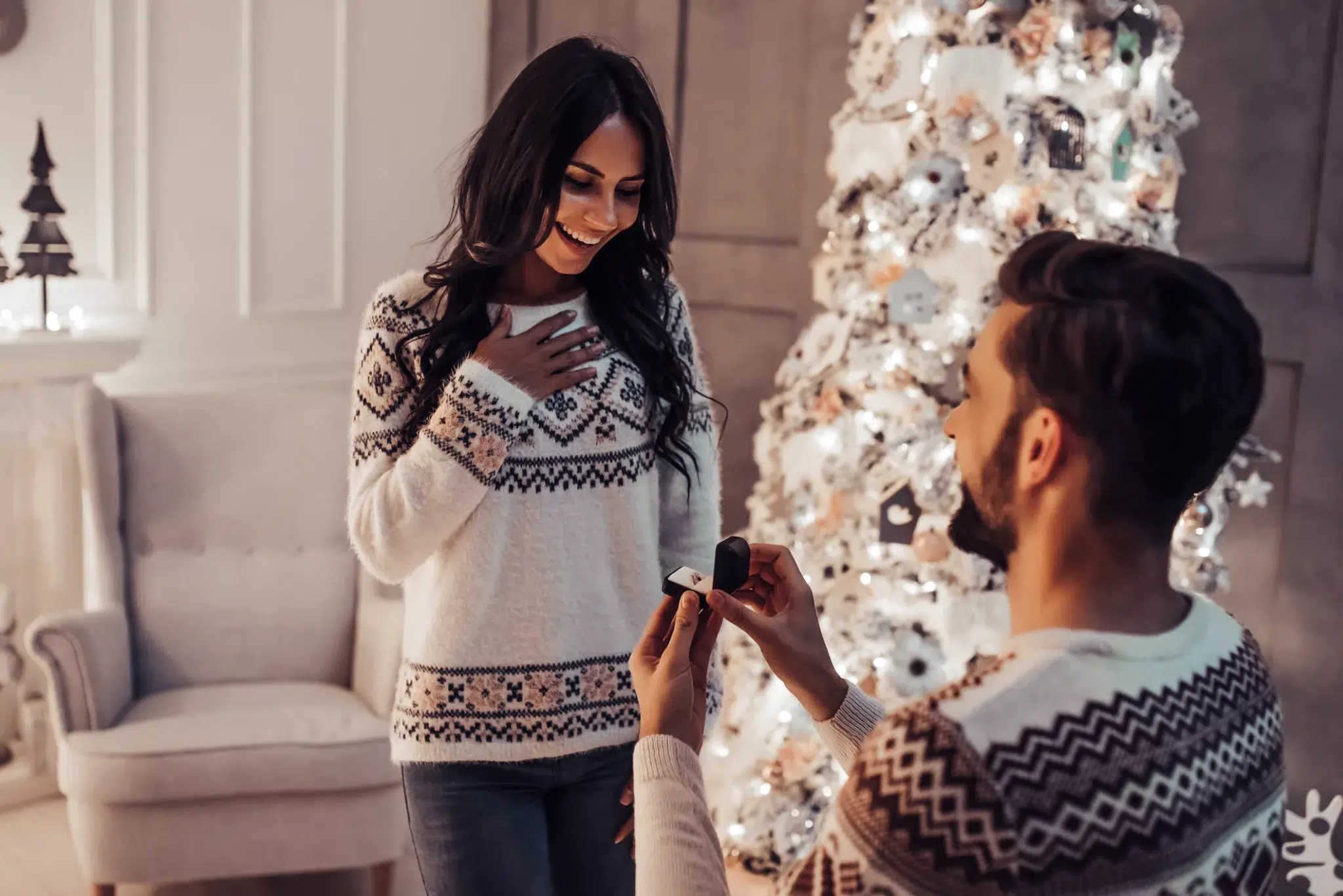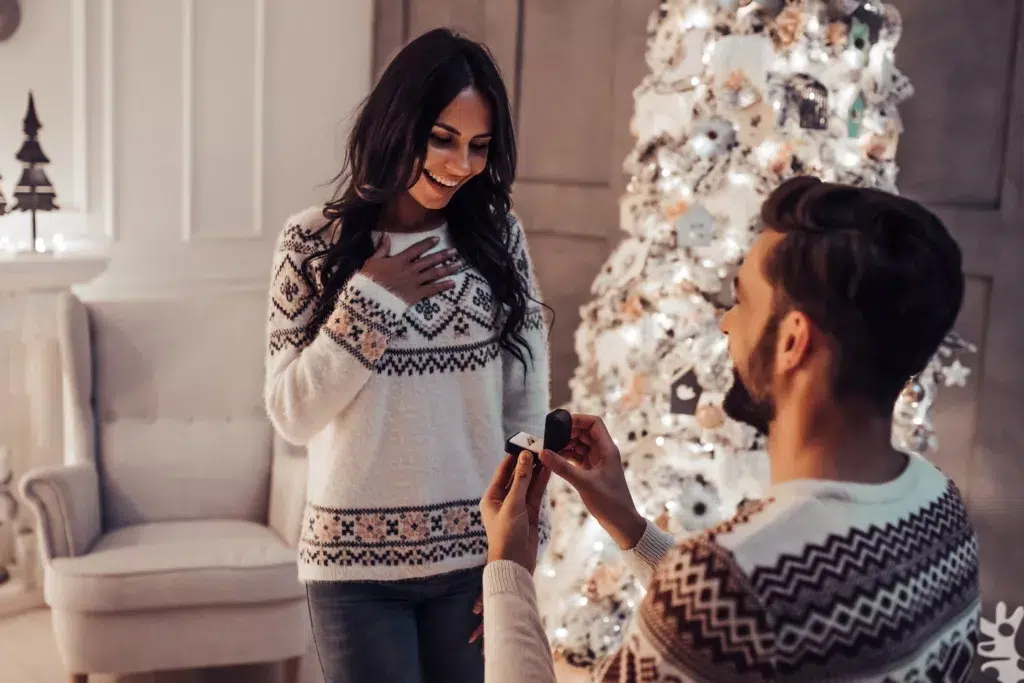 49. Jazz Club Proposal
Couples who want a unique proposal idea and love to dance can immerse themselves in the rhythm of love by proposing at a jazz club.
Imagine the scene – a jazz club humming with the sultry tones of a live band, and subtly glowing lights that create a cozy, intimate atmosphere. This proposal is all about the build-up and anticipation that grows with every beat and every step on the dance floor.
Choose the perfect moment to propose by sharing a slow dance just before you ask your partner to marry you.
50. Pet-Involved Proposal
Plan a quiet and personal moment at home where your pet is involved. Attach the ring to your pet's collar and let the pet bring it to your partner. As your partner notices the ring, hold their hand, get down on one knee, and propose.
Including your furry friend is a personal and warm touch that every pet owner will love. You could play a soft tune from your go-to playlist in the background to set a romantic ambiance.
51. Valentine's Day Proposal
On the special occasion of Valentine's Day, set up a scavenger hunt for your partner that guides them to various places that hold significance in your relationship. This is not only a fun proposal idea but it could be one of the most romantic proposal ideas as it brings back beautiful memories. At each stop, have a small note or a photo from a photo album that narrates the journey of your relationship. The final clue leads to you, waiting with a bouquet of roses and an engagement ring, ready to propose and change your relationship status. Bonus points for having a wedding planner involved in the planning process to make sure every detail is attended to, creating an elaborate proposal idea that your partner will surely love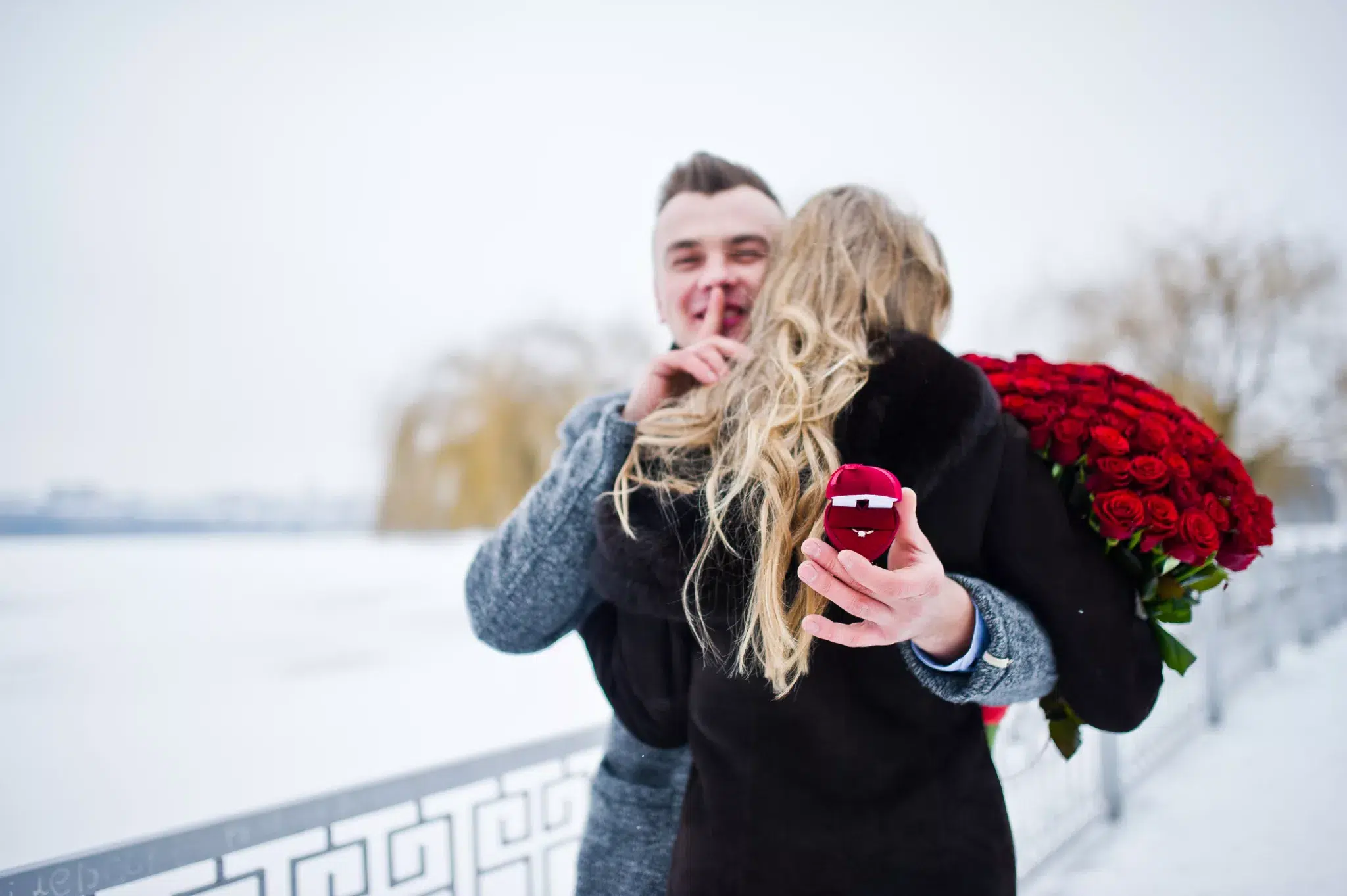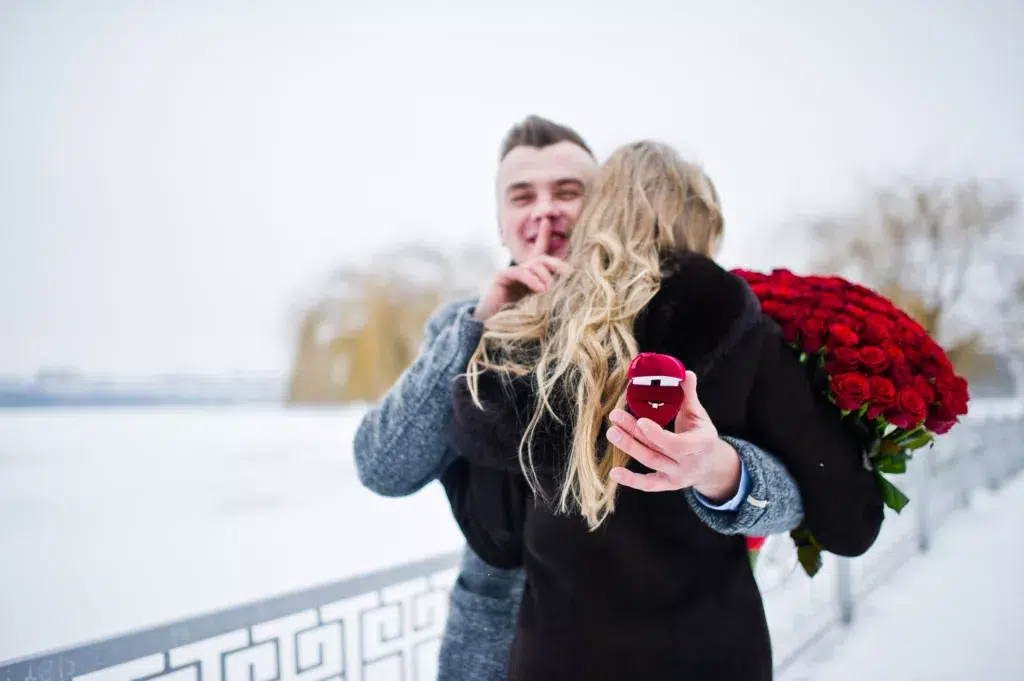 52. Underwater Proposal
If both of you are avid divers, plan a dive where you propose underwater. Collaborate with a professional dive team to select an awe-inspiring location, like a vibrant coral reef or a tranquil underwater cave adorned with sea anemones and bustling with marine life. As you reach the predetermined spot, unveil a waterproof sign with your proposal message written on it.
53. Sunset Proposal At A Vineyard
The sunset vineyard proposal is a fantastic idea for couples who appreciate the finer things in life. Especially if you and your partner share a love for tranquil moments paired with incredible wine.
Begin your day with an exclusive behind-the-scenes tour of a charming vineyard. Then, settle down in a private, romantic space in the vineyard for a personalized wine tasting experience.
Want to make things more interesting? Have the vineyard's winemaker teach you how to make your own wine, and craft a blend as unique as your relationship. Then, save it for a future anniversary!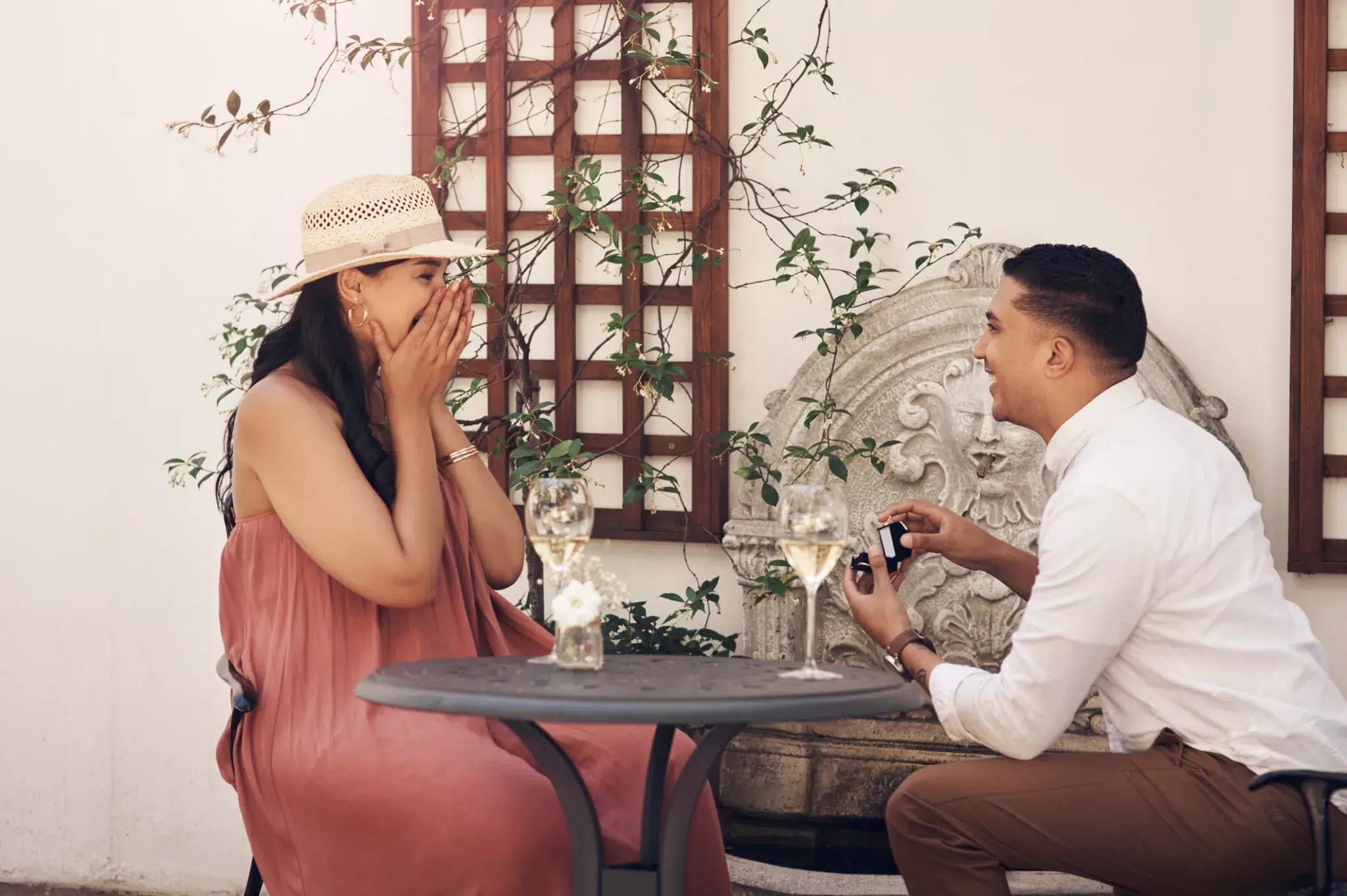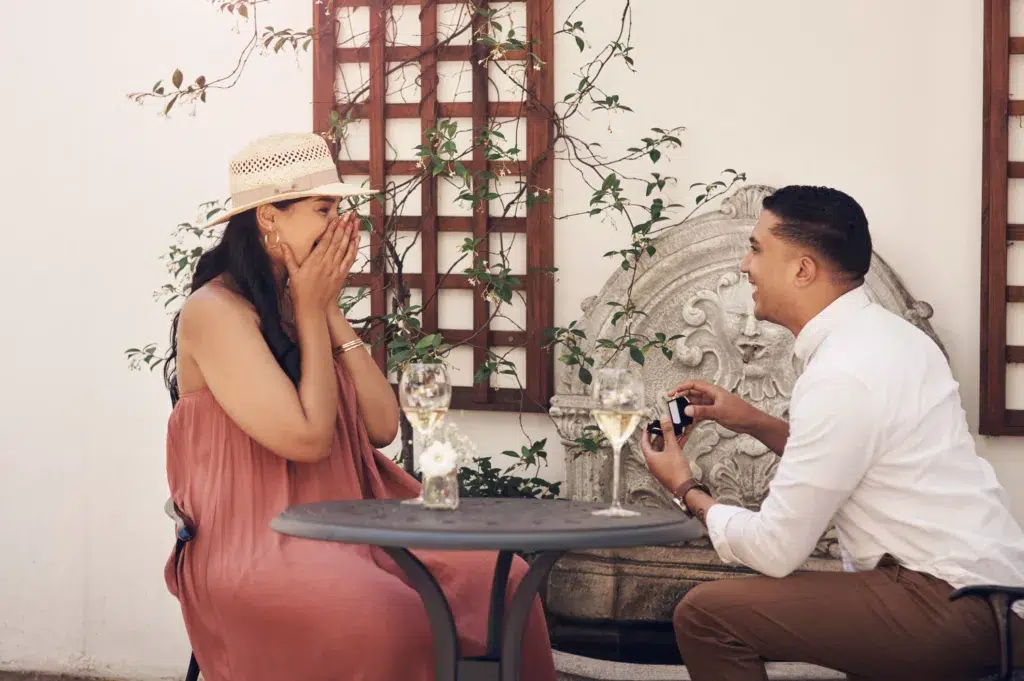 54. Botanical Garden Proposal
If you intend to plan a fairytale wedding, why not start with a magical proposal in a botanical garden?
Imagine being surrounded by a burst of colors and fragrances that only flowers can offer. This proposal idea is perfect for nature-loving couples who appreciate quiet moments of connection.
Begin the day on a mysterious and exciting note by handing your partner a handmade invitation to a 'Day of Serenity and Love'.
Then, head over to the garden for a day of relaxing fun. You can walk through the garden, plan activities like a butterfly release, or simply choose a relaxing spot to sit and chat.
To make things even more romantic, write your partner a poem that expresses your love. Read it aloud, and then pop the question after!
55. Romantic Balcony Dinner
Transform your balcony into a spectacular wonderland of romance and allure, where every detail speaks volumes about your profound love and the unique journey you've embarked upon together.
Start planning by choosing a theme for the evening. Then, create a playlist and menu to match. Not sure where to start? No problem. Hire a personal chef for the evening to bring your vision to life.
After an evening of chatting, fine dining, and enjoying views, reveal the ring and ask the question.
56. Helicopter Tour Proposal
Why not whisk your partner away for a breathtaking helicopter tour over the city's glittering skyline? Arrange a tour over your city, where you'll point out a carefully chosen ground location where marquee letters spell out a sweet message visible from the sky.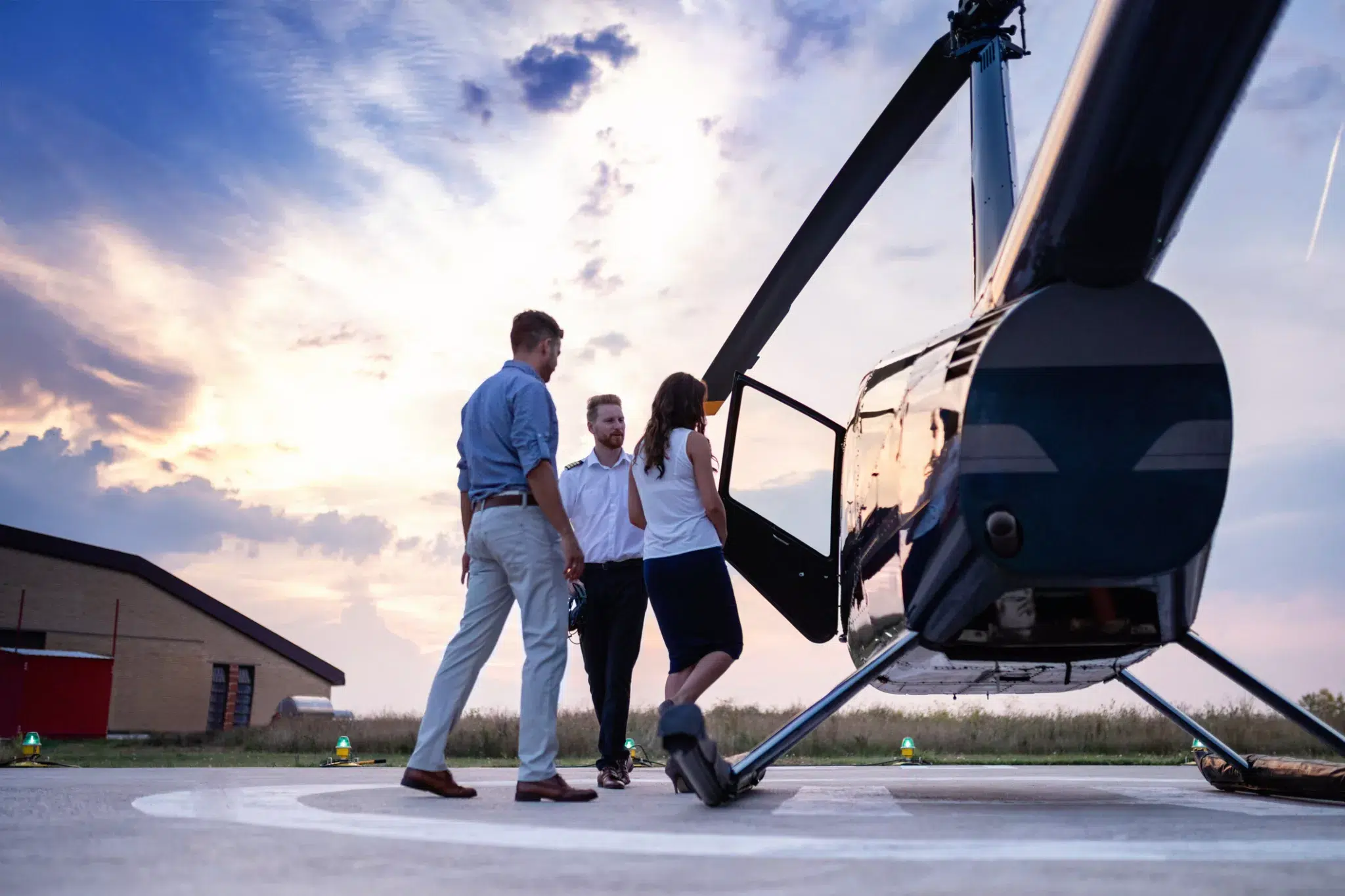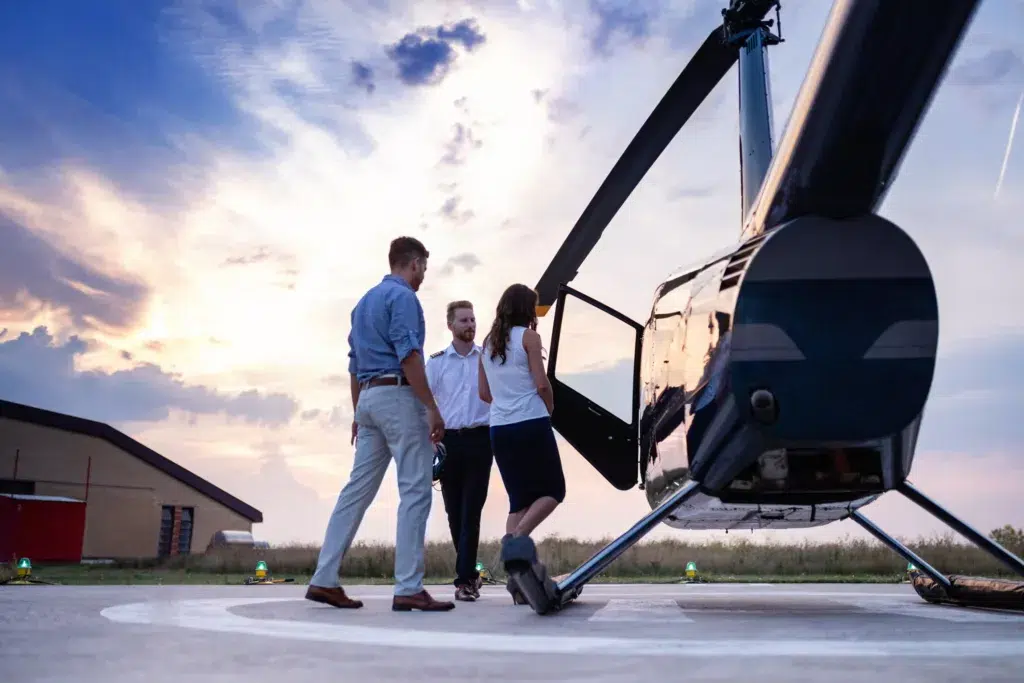 57. Surprise Party Proposal
Invite your friends and family to a surprise party for your partner, but tell your partner that you're celebrating a different occasion, like their birthday or a job promotion.
Coordinate with a local venue or host the party in your own backyard. Decorate the space with personal touches like photographs of your journey together or hand-written love notes scattered around.
Organize a playlist of your favorite songs to create a joyful atmosphere. As the party progresses and everyone settles in, gather everyone for a toast where you can reminisce about your relationship, share anecdotes and express your heartfelt feelings before getting down on one knee to propose.
58. Bungee Jumping Proposal
True adrenaline junkies – and we do mean true adrenaline junkies – love this idea. What could be more unforgettable than being proposed to before you jump?
Start your day with a surprise trip to a renowned bungee jumping location. Keep the proposal plan a secret.
Before you both gear up, hand your partner a love note expressing your deep feelings and hinting at the adventure that your future holds together.
Then, with the ring secured in a zipped pocket, propose right there with the expansive sky as your witness before taking the = leap together.
59. Art Gallery Proposal
If you both appreciate art and culture, proposing at an art gallery can be both meaningful and unique.
Begin by collaborating with a local artist to create a piece that captures a significant moment or element of your relationship. Then, arrange a private viewing at an esteemed art gallery –but tell your partner you plan to attend a new exhibition.
As you walk hand in hand, lead your partner to the special piece of artwork created just for this moment. Let your partner soak in the details of the art piece before you gently steer them towards the plaque that reads, "Will you marry me?" beside it.
As they turn towards you, with a mixture of surprise and joy in their eyes, get down on one knee and ask the big question.
60. Cinema Proposal
Lights, camera, engagement! Imagine proposing in a cozy cinema, just you and your significant other nestled in the soft seats.
The screen lights up, but instead of the latest blockbuster, it unveils a heartfelt montage of your fondest memories together, peppered with clips from movies and shows you both love.
Your partner watches in awe, laughter, and perhaps even sheds a tear or two at the beautiful journey leading up to this moment.
Suddenly, the film transitions to a live feed of you in the theatre on one knee, ready to propose in real life. Imagine the surprise on your partner's face as they realize what's happening.
Which Marriage Proposal Ideas Best Suit Your Style?
The perfect proposal is one rooted in memories, shared experiences, and passion. We've covered 60 different proposal ideas to help you determine which one is perfect for you. As you consider how to propose, be sure to listen closely to your partner's comments and pay attention to their preferences.
Whether you choose to propose in a vineyard at sunset or deep underwater surrounded by colorful coral, the goal is to craft an experience that resonates deeply with both your emotions and your partner's. What matters most is that the proposal feels authentic and true to your journey together.
As you plan the perfect proposal for your partner, infuse the occasion with your unique love story to create a moment you can revisit and cherish, time and time again. After proposing, download the ultimate wedding planning checklist below to learn how to begin planning your big day!