Every bride has a wedding style and deciding on one sometimes requires outside inspiration. That's why we've done the research for you and created a one-stop shop for all the top wedding styles that are current trending!
Just get scrolling and get inspired! 
1. Traditional Fairytale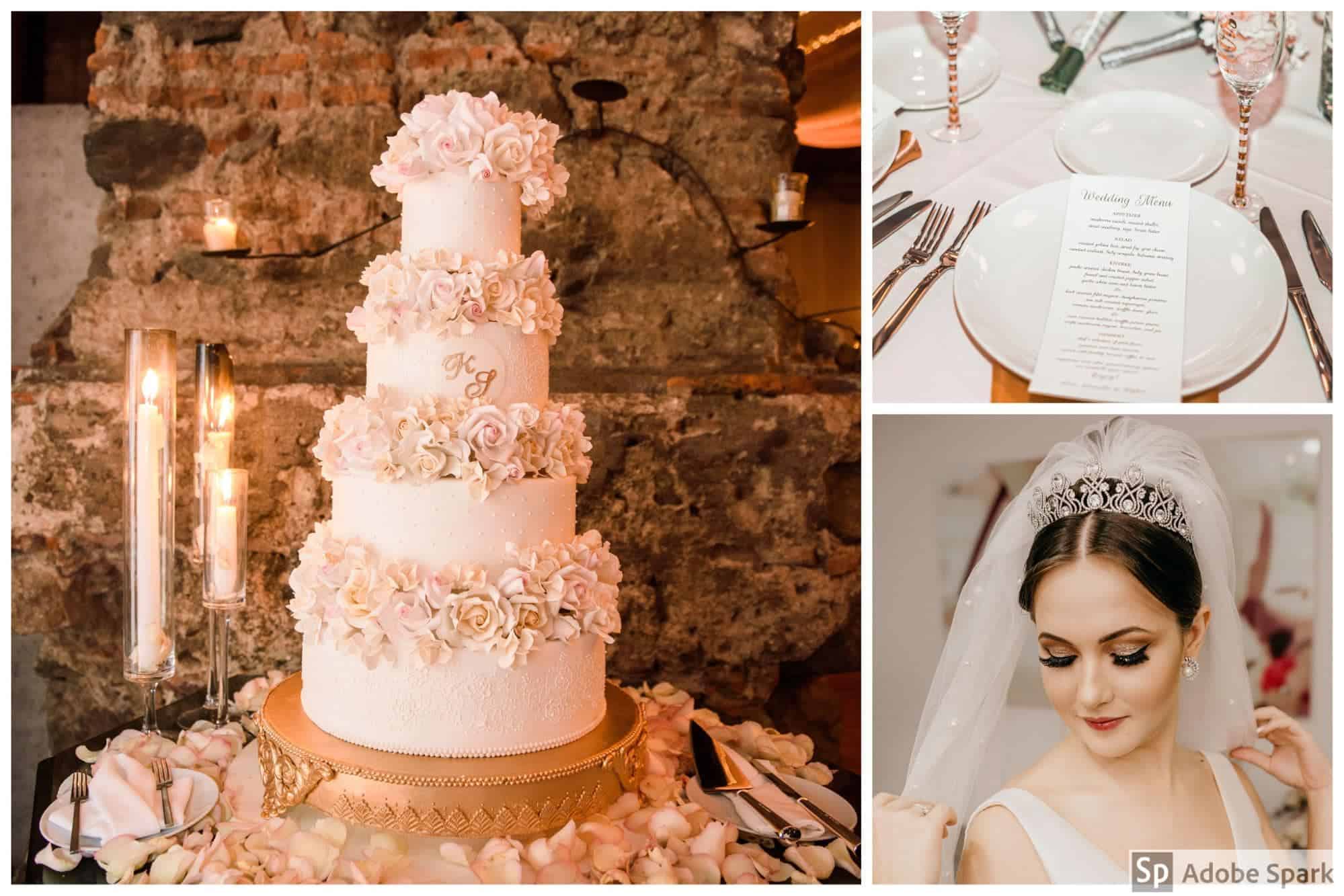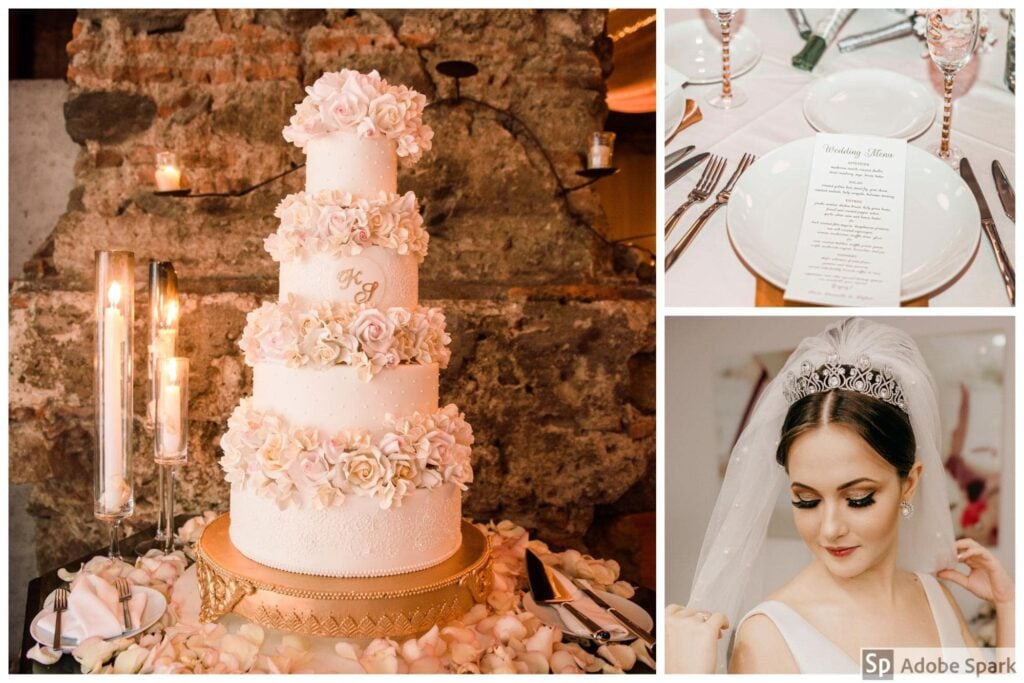 The traditional fairytale princess style always comes together for a perfect and elegant evening that is sure to wow both you and your guests. Go with classic white, light pinks, golds or silvers, and make sure you splurge on the chairs and table settings!
2. Whimsical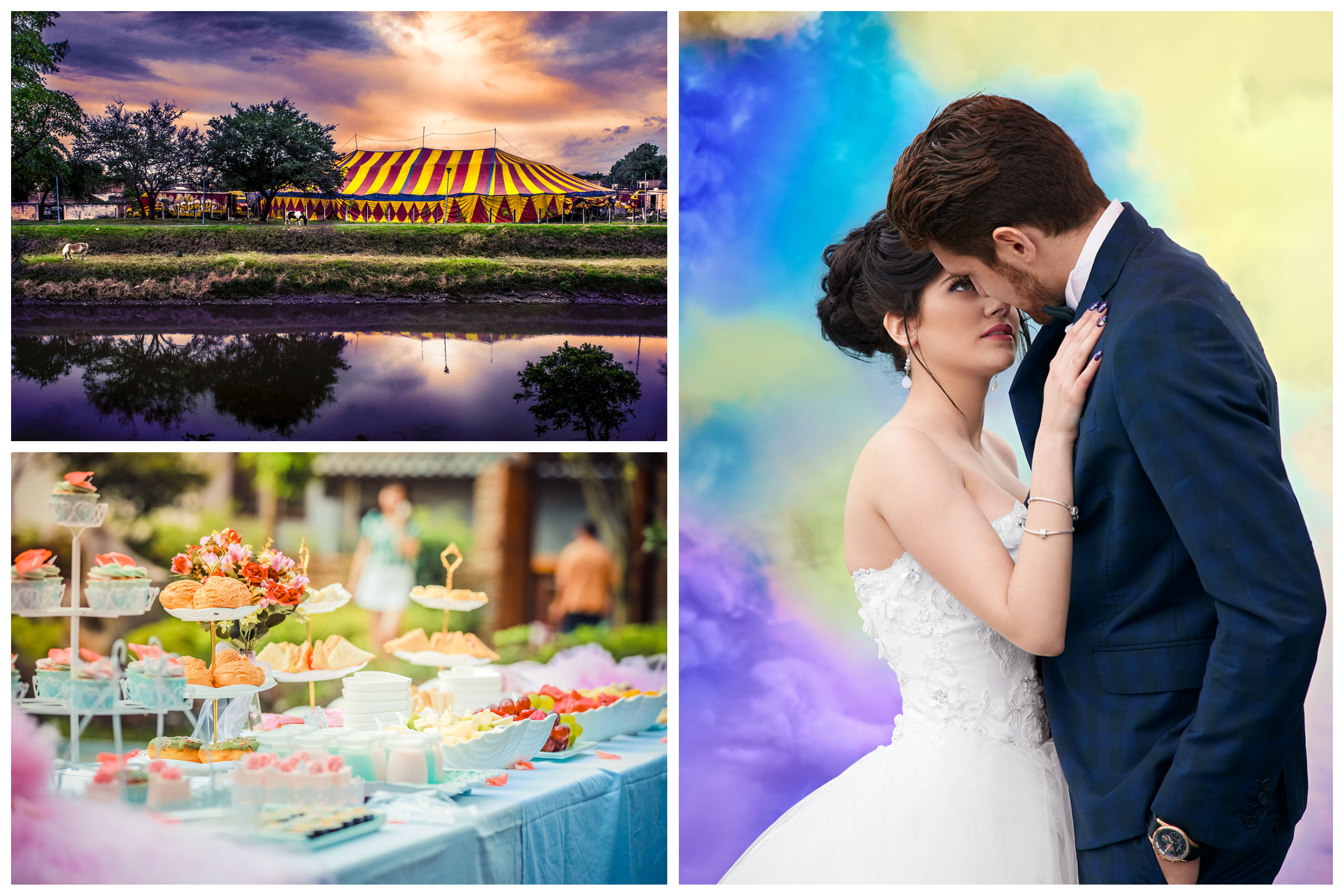 Think of Alice in Wonderland and lots of color. These are the ingredients for the perfect whimsical wedding! Get crazy with your lighting options, choose different sizes, colors, and heights. Choose a wedding cake that breaks the mold and pops with bright colors!
3. Garden Tea Party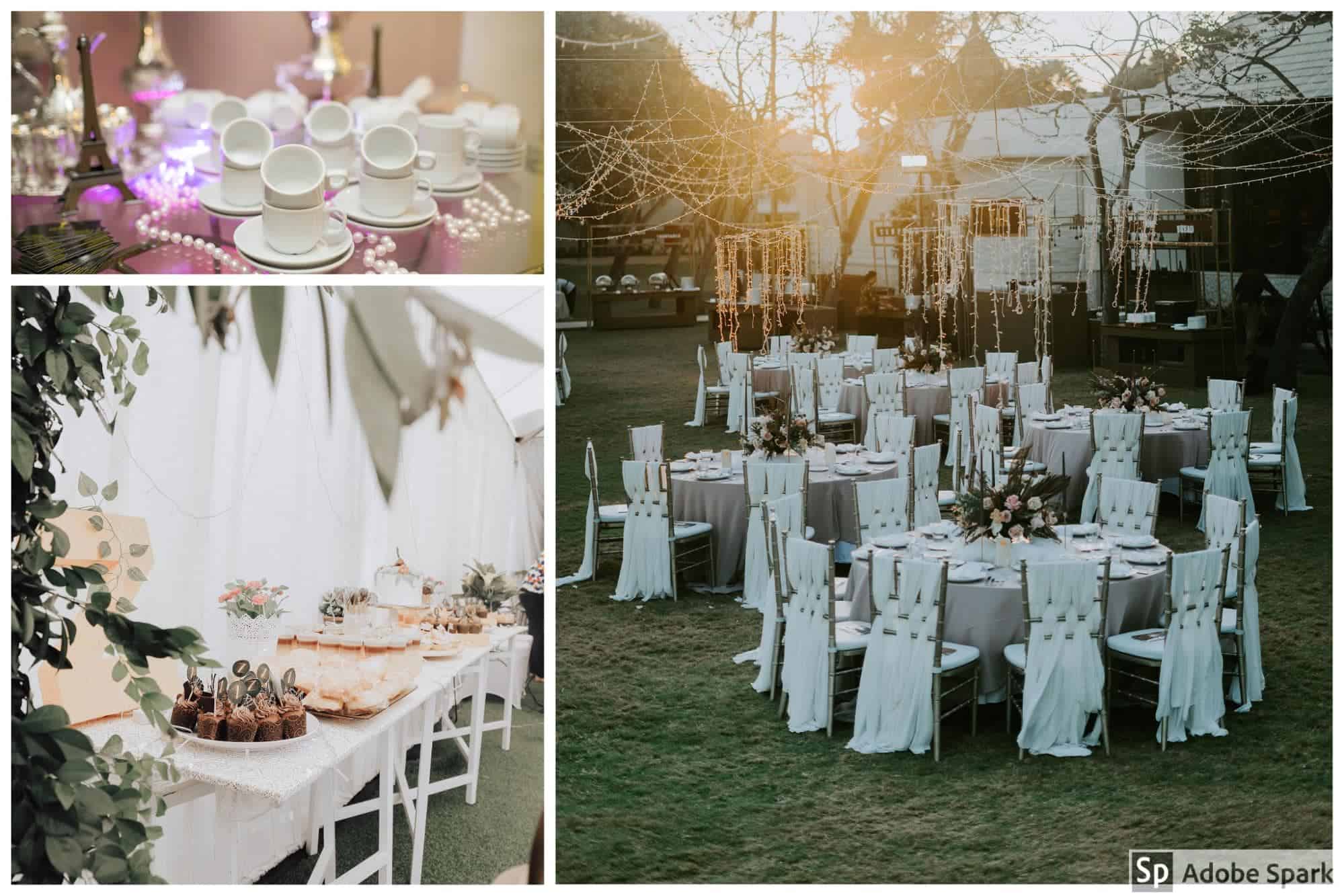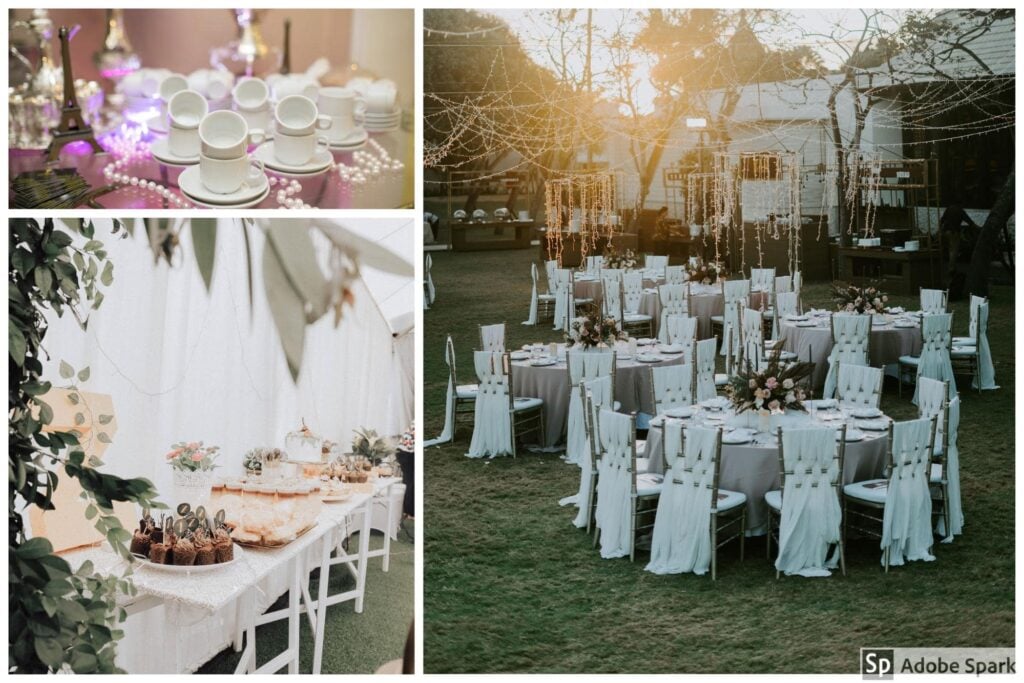 A Garden Tea party is always a gorgeous option as it creates an elegant and classical feel while making your guests feel like they're at a real British tea party. Try different tea sets at each table, and set up a good snack bar with yummy sandwiches, and other various tea party foods!
4. Tropical Paradise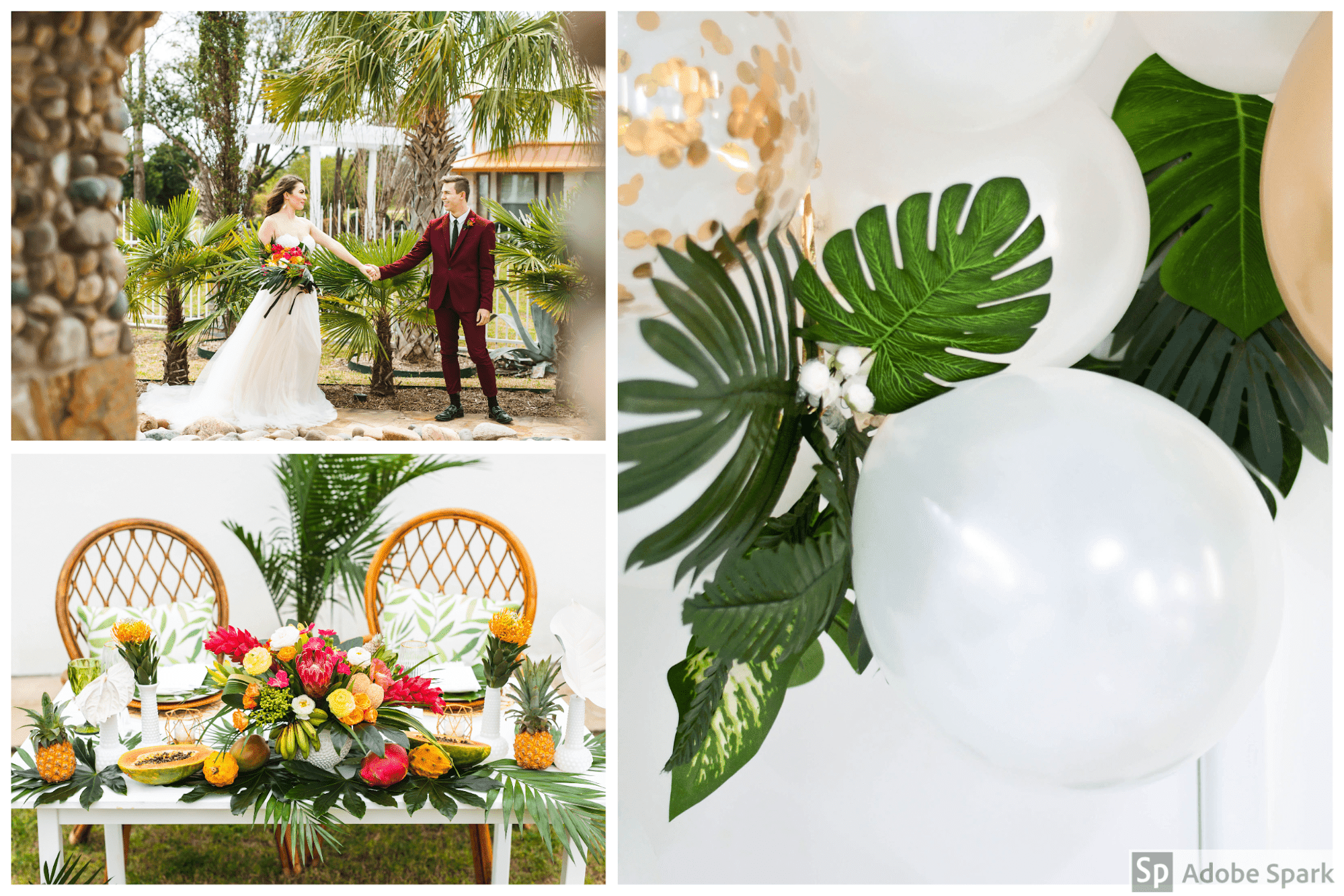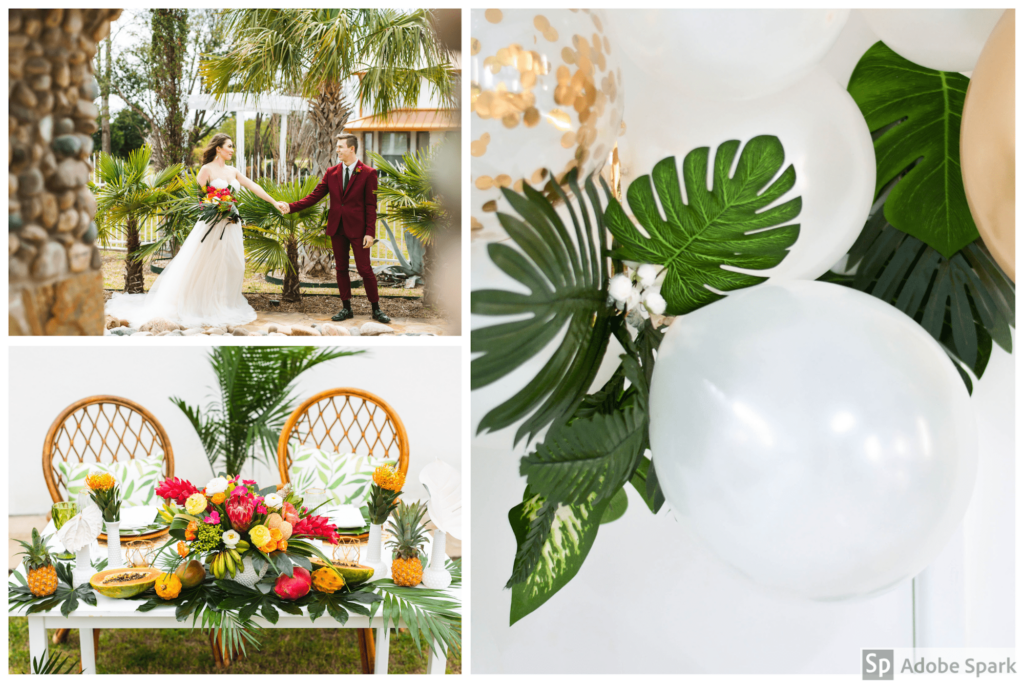 Tropical weddings are stunning, with giant palm leaves and bold summer colors! Throw in some fruit, book a venue like the Dallas Oasis with a 20-foot waterfall, and put on your tropical-inspired wedding gown and you're set!
5. Vintage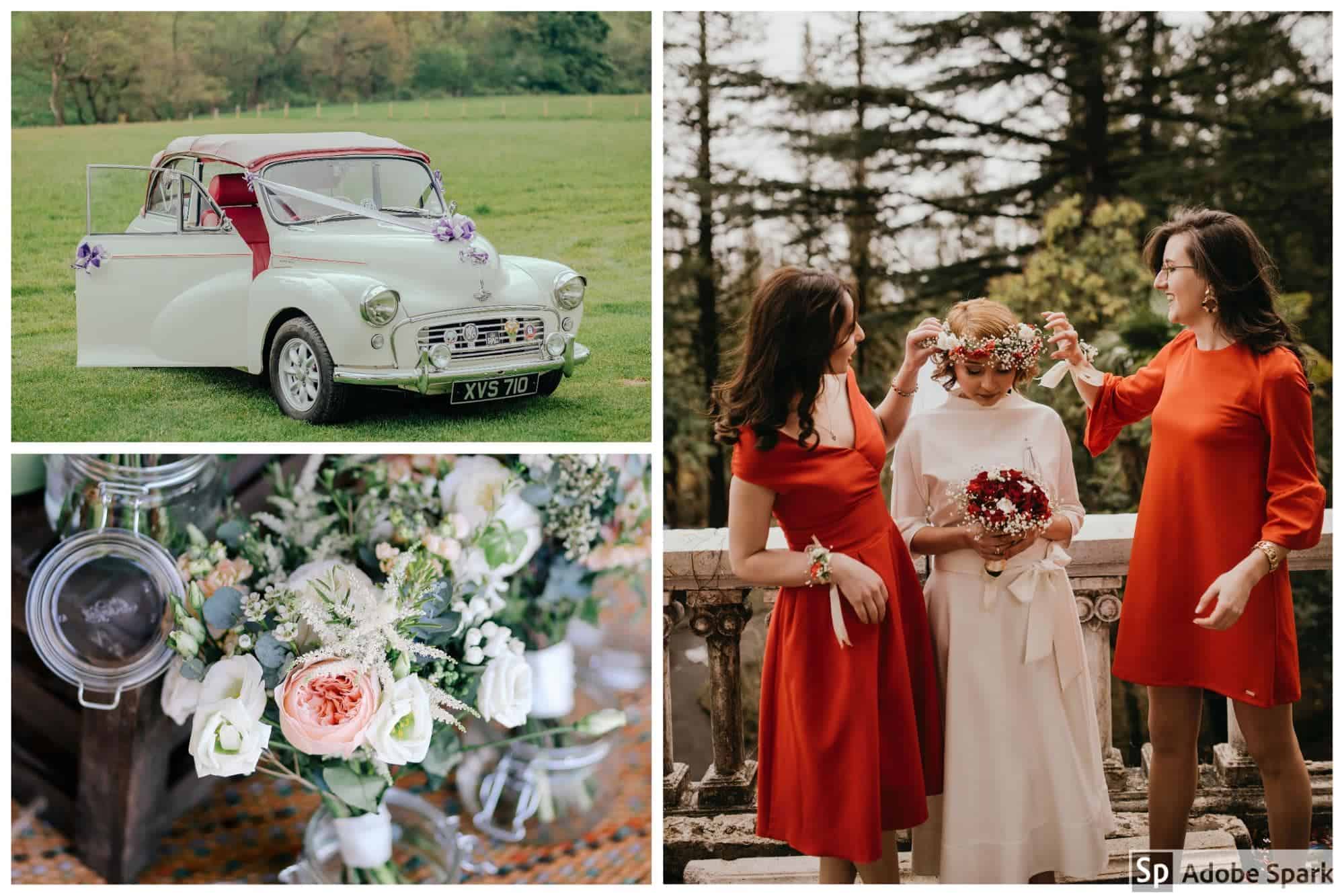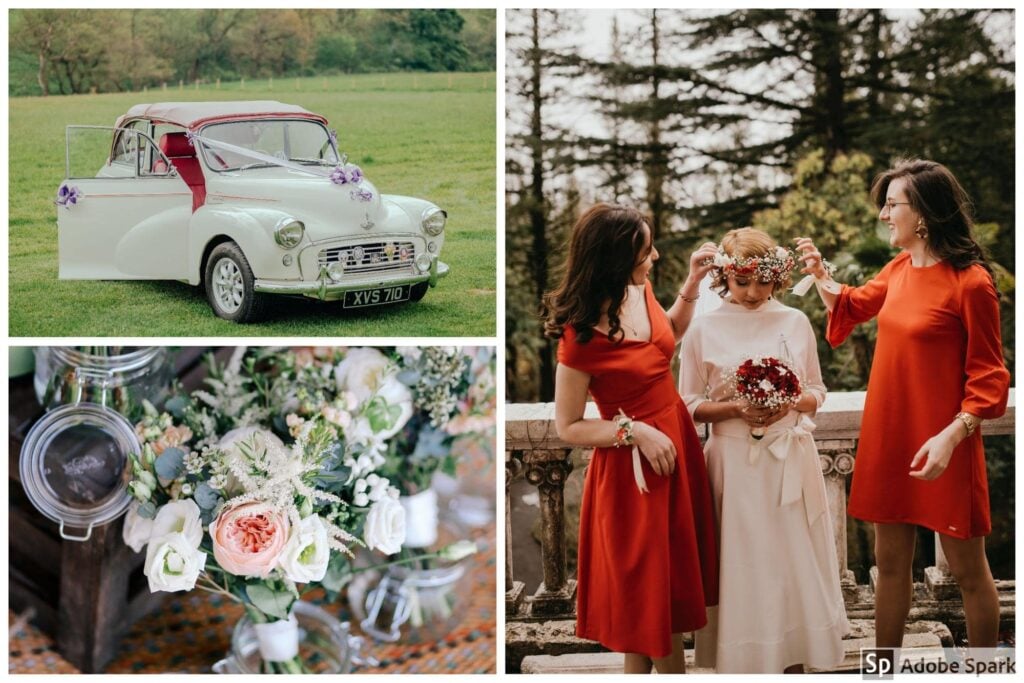 Vintage is perfect for brides who want to take a step back in time. Flower crowns, old typewriters, vintage getaway cars, and gorgeous wedding fashion. This is such a fun theme! 
6. Boho

Alright, earthy boho brides, this theme is for you! Relaxed dresses, earthy color tones, and spunky unique decor. You can have a picnic or tables with unique desk lamps as their centerpieces, and don't forget to add plenty of crocheted elements to your boho wedding!
7. Modern with Rose Gold Accents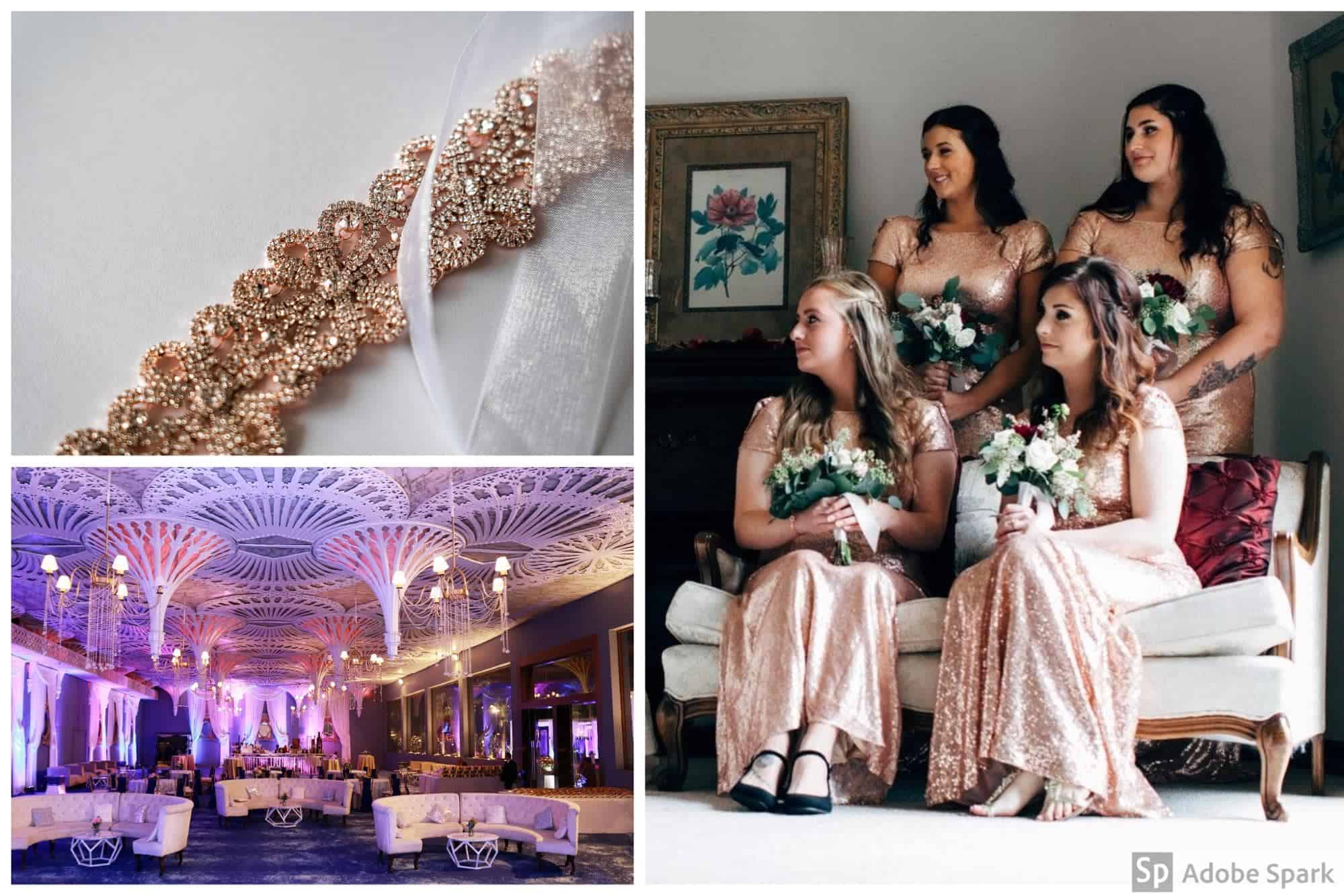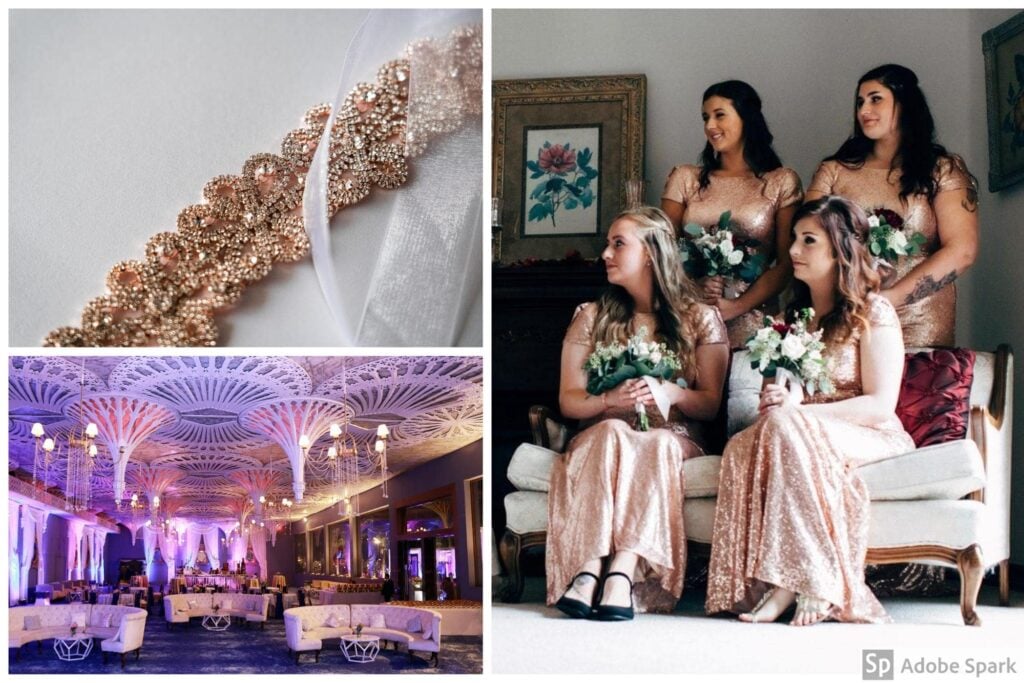 Rose gold is all the talk, paired with a modern style, and you have a stunning wedding ahead of you! Add lots of sparkle and bling to really make it pop and ask your venue consultant about up and down lighting to create the perfect modern rose gold wedding!
8. Great Gatsby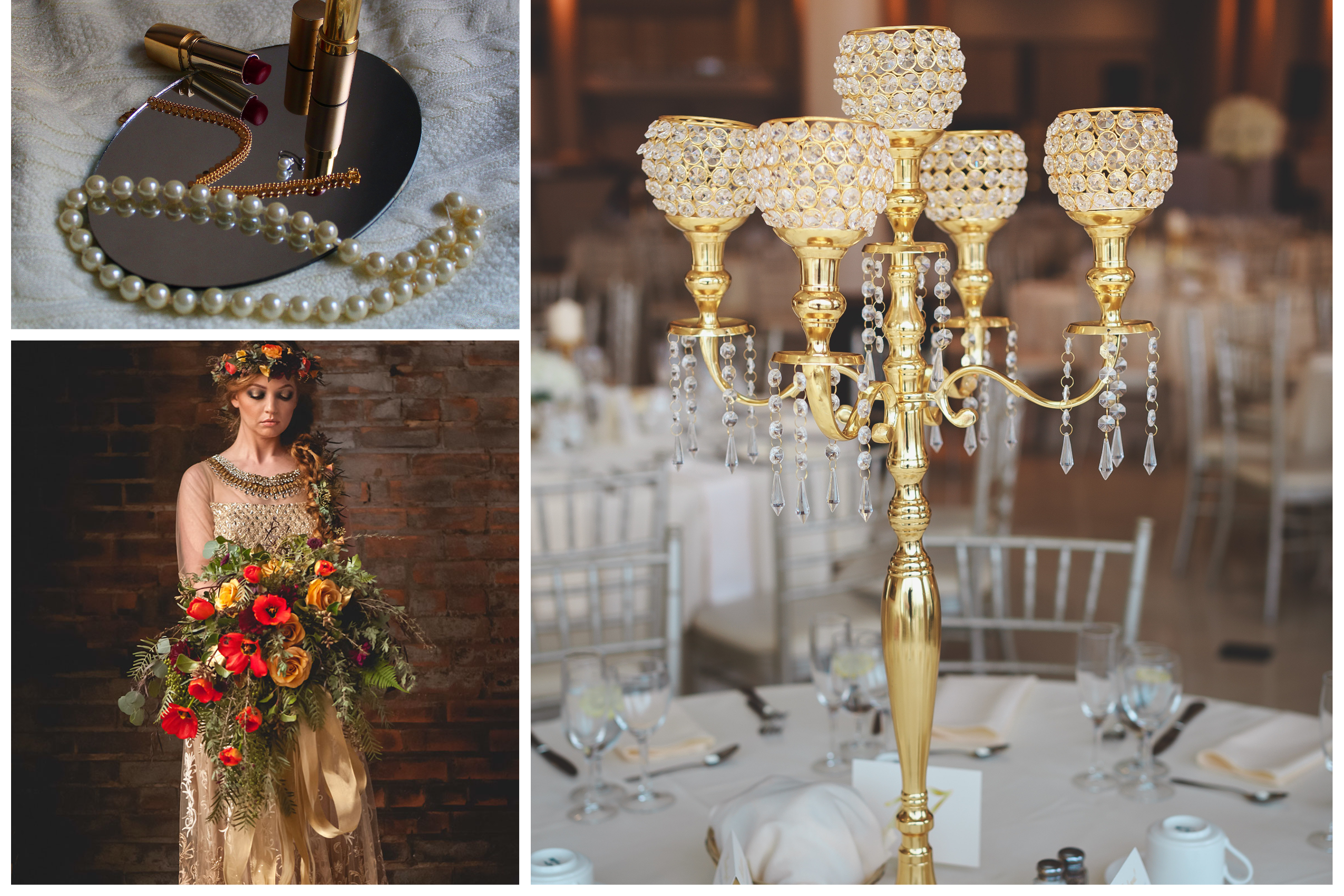 A Great Gatsby-themed wedding is a fun and beautiful style! Go big with all of the decor, have your guests dress up to match the theme, and make sure your playlist is full of roaring 20's hits!
9. Travel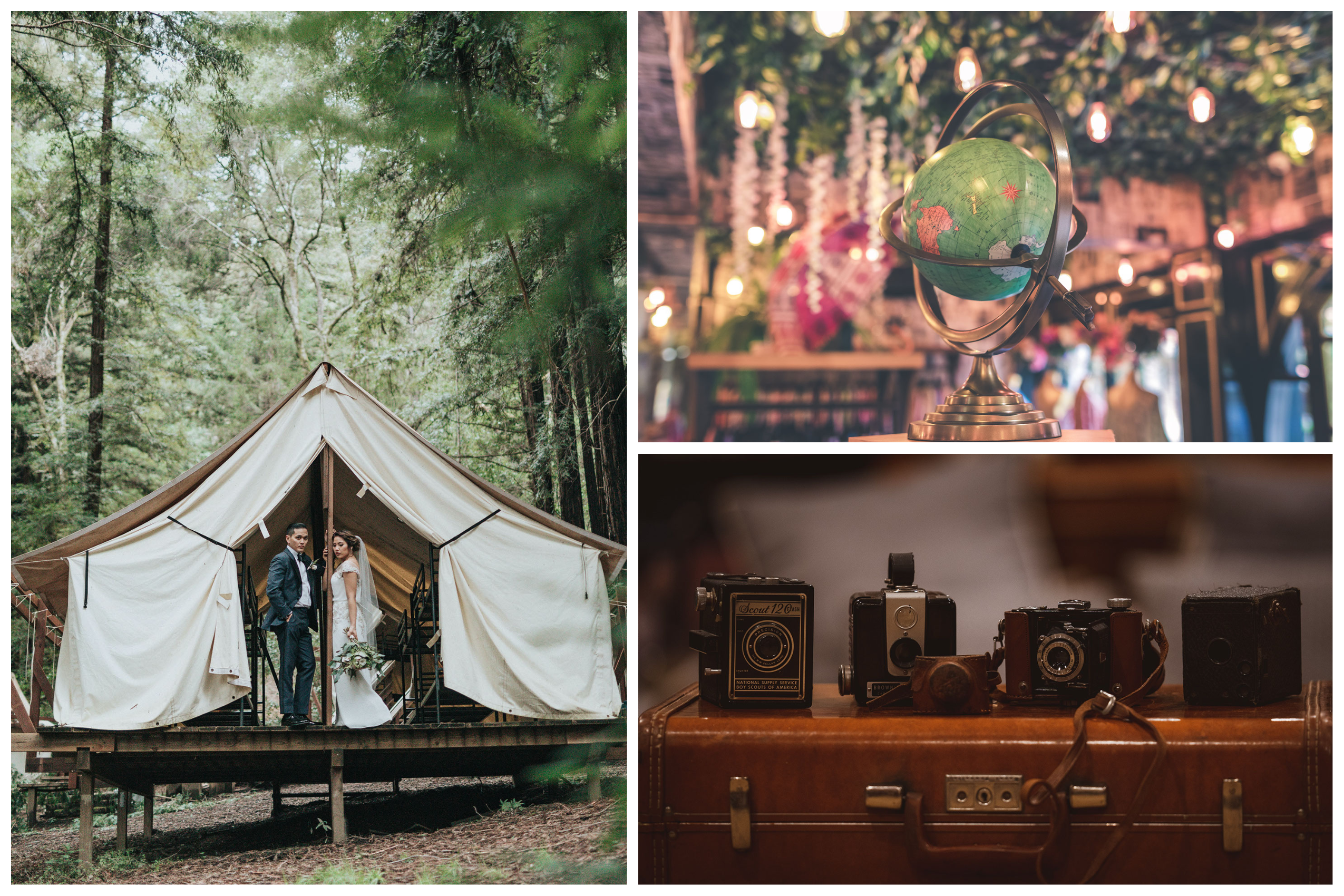 You can go any way you like with an adventure/travel themed wedding, you can go vintage like the collage above, or make it modern with paper airplanes, passports, and walls made of maps! Try creating a signpost with different locations pointing in different directions, and for the tables, make them each a country or place you've visited!
10. Rustic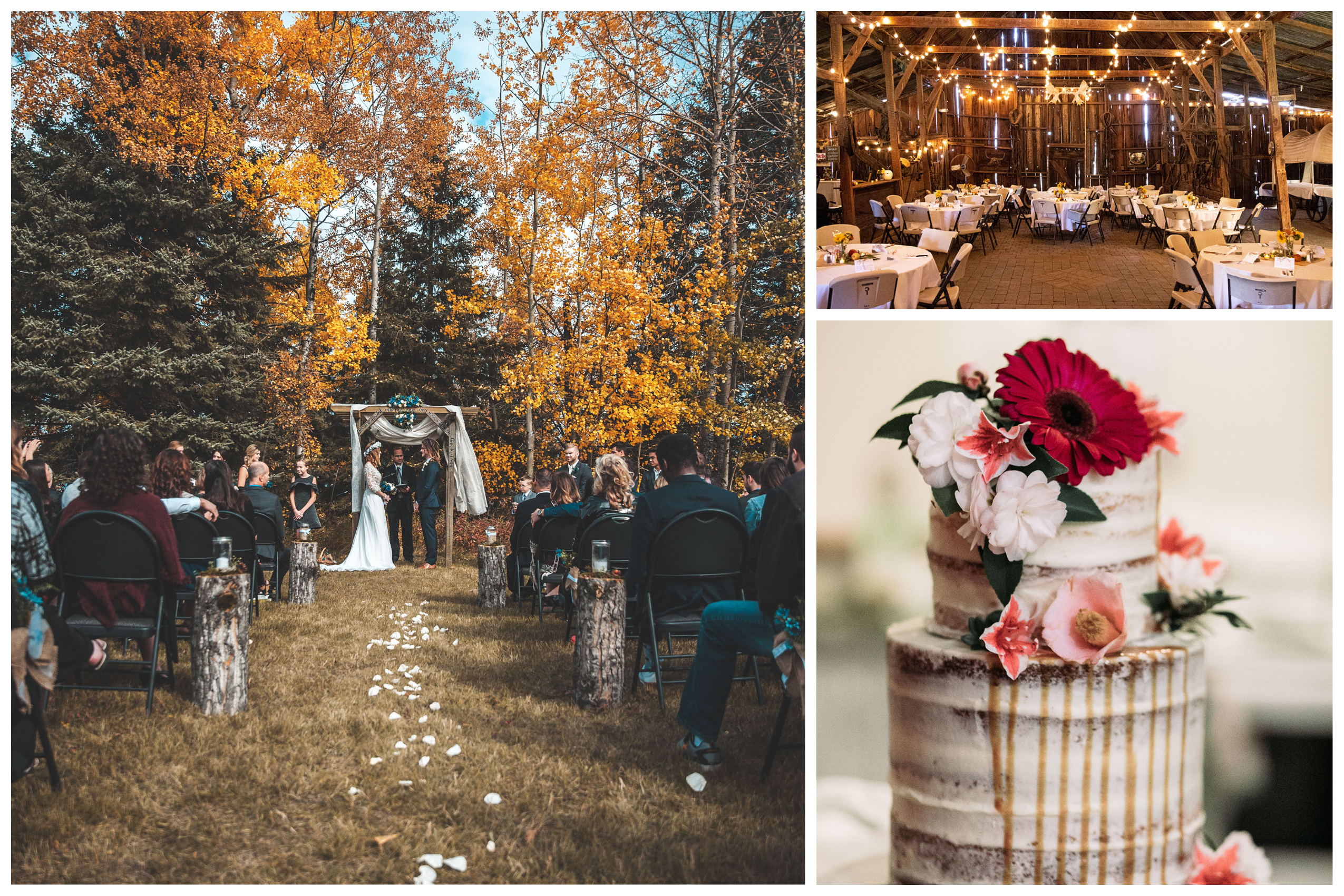 Dreaming of a warm and outdoorsy rustic wedding? Think barns, rich browns, mason jars, and warm lighting!