Let's be honest, kids really don't know what's going on or what's being celebrated, which means they're going to get bored… fast. In order to keep all the kiddos just as entertained as your adult guests, you'll need something to capture their attention and keep them busy.
This is why we've put together a list of 10 awesome ideas to keep all the little ones entertained and in turn help you and your guests enjoy your big day even more!
Check them out!
1. Kids Table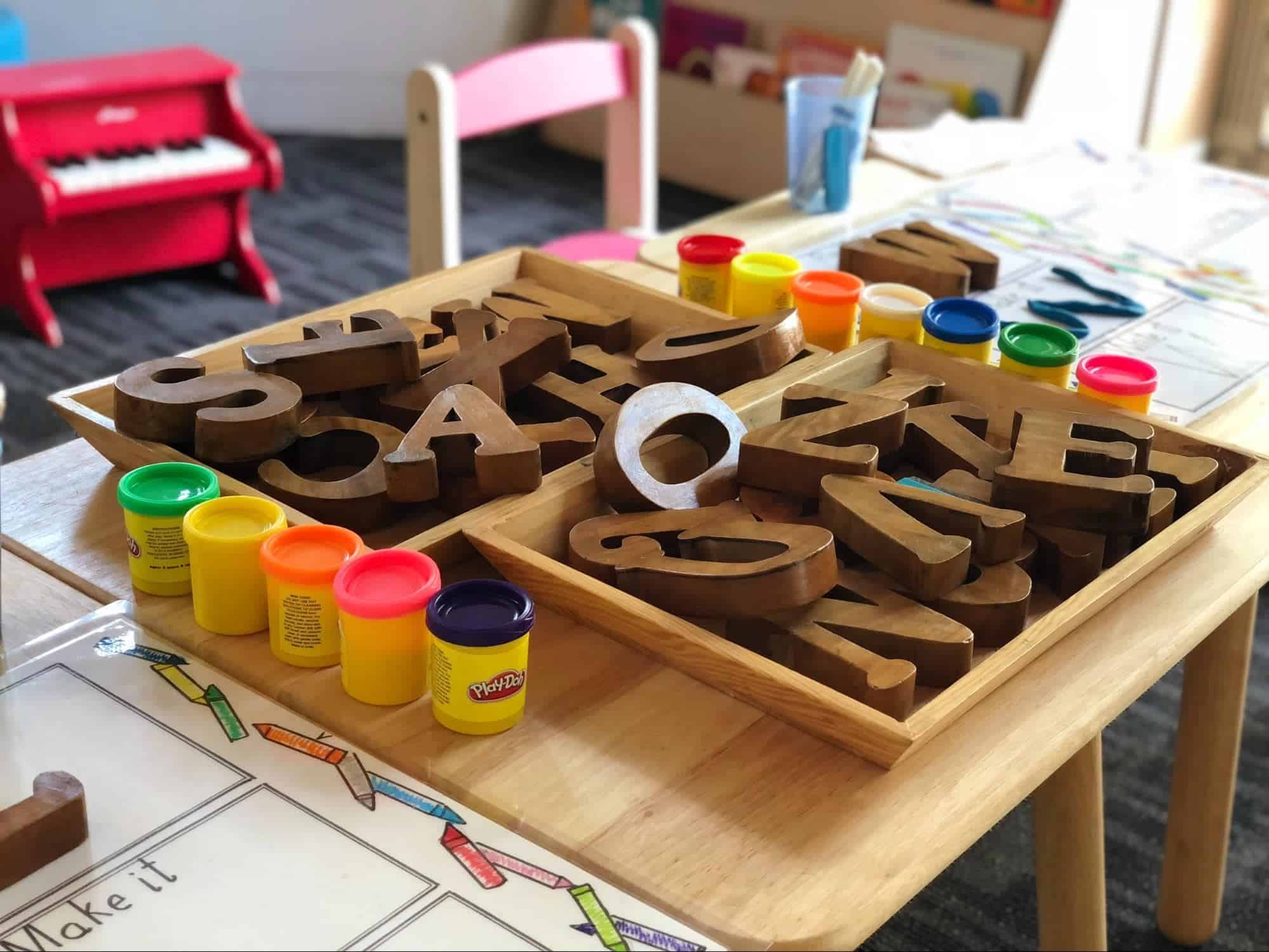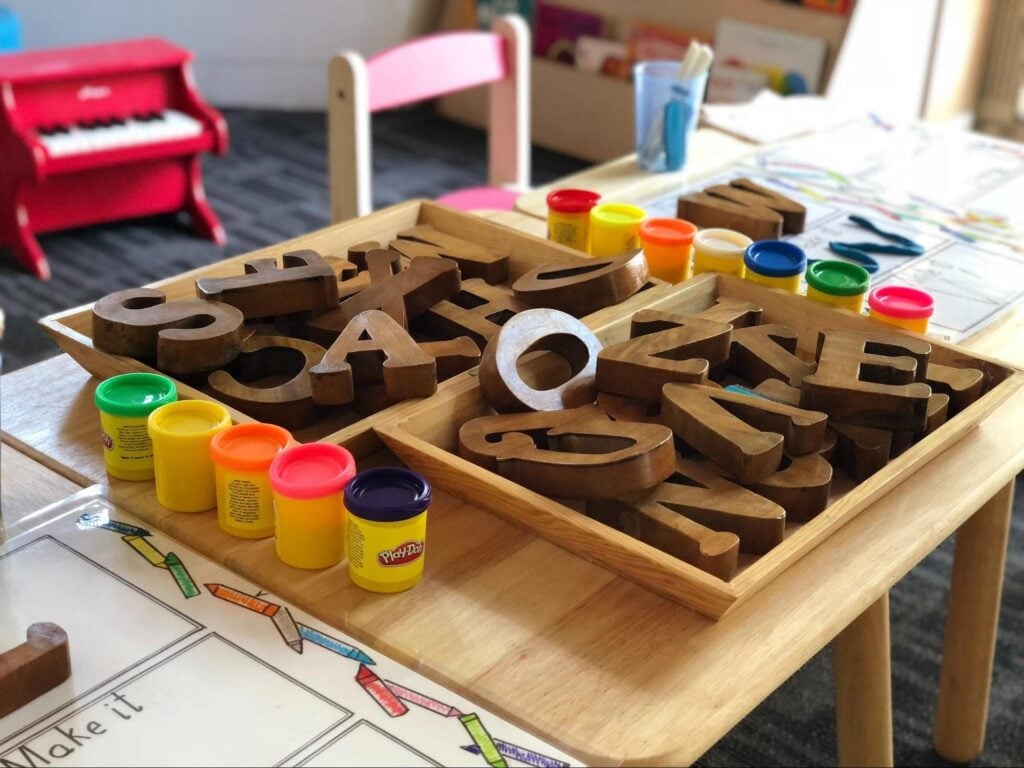 First on the list is a kid's activity table, give them board games, playdoh, puzzles, anything and everything a kid would need to stay entertained, and you're all set.
2. Coloring Books at the Tables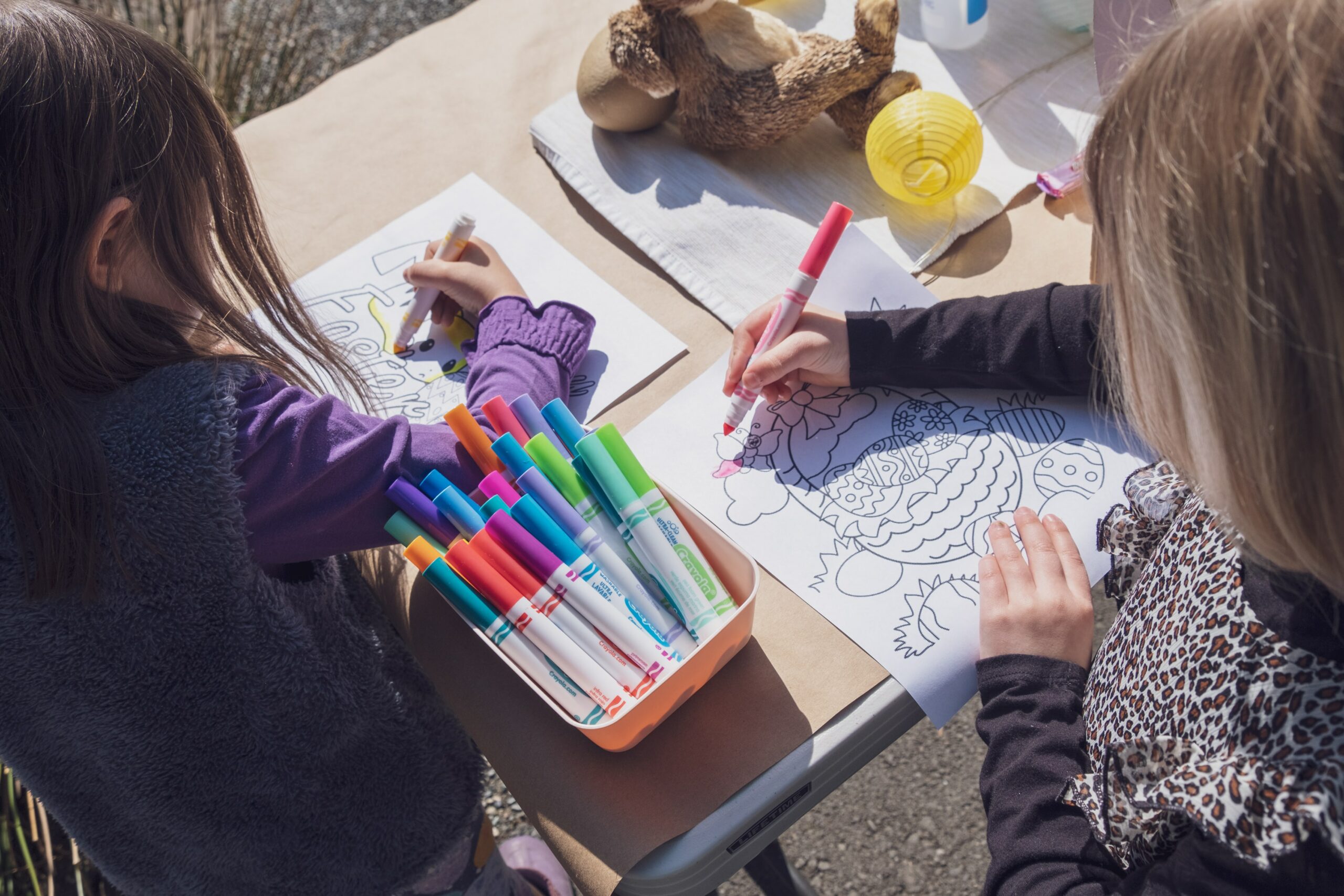 To keep the kiddos entertained from the start, place fun coloring books with crayons on each table, just like at a restaurant, this will keep your young guests entertained for quite a while!
3. Hired Babysitter

Hire a babysitter or two to keep the kiddos corralled and entertained, this way you don't have to worry about anyone getting hurt (or getting into the cake?)
4. Crafty Corner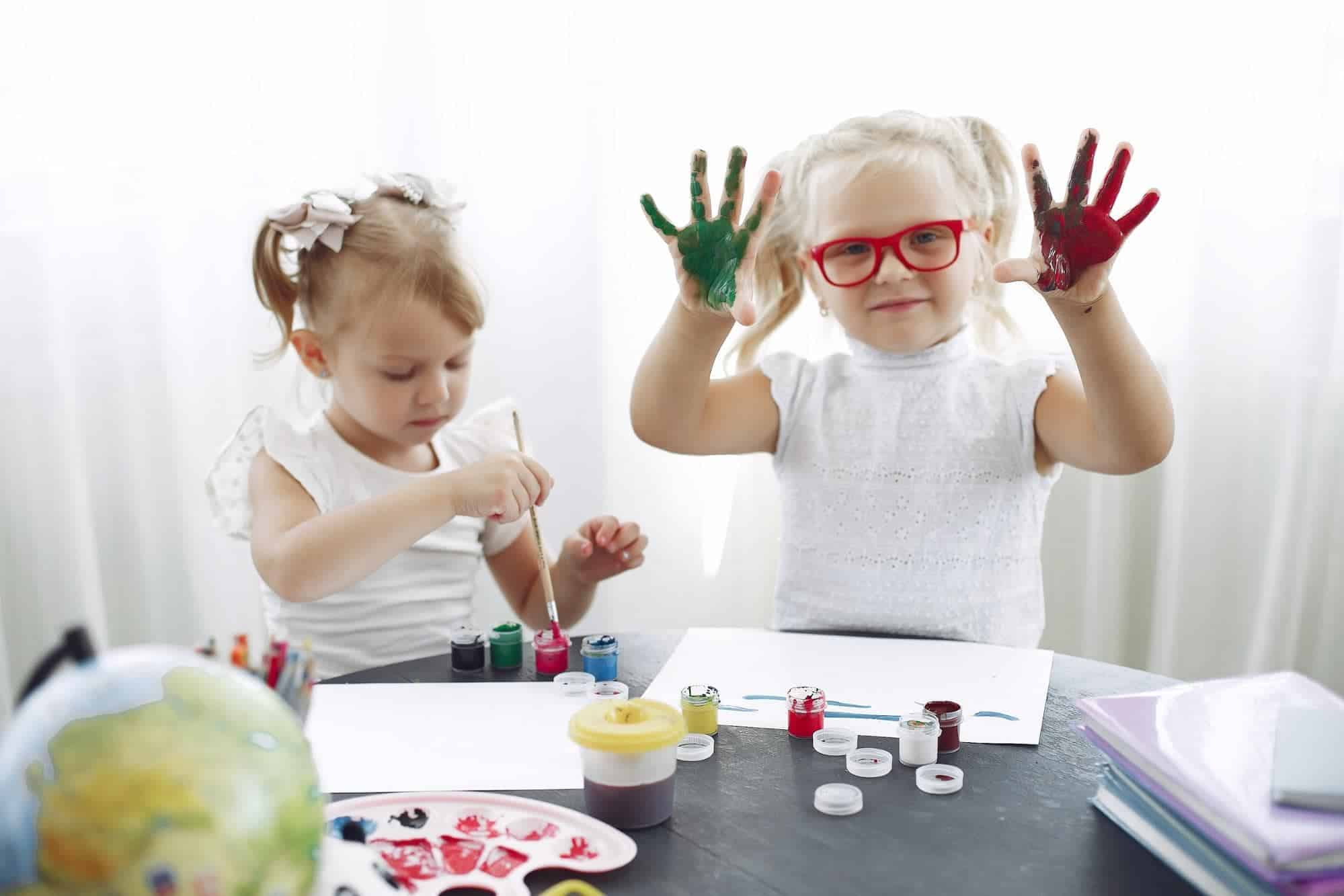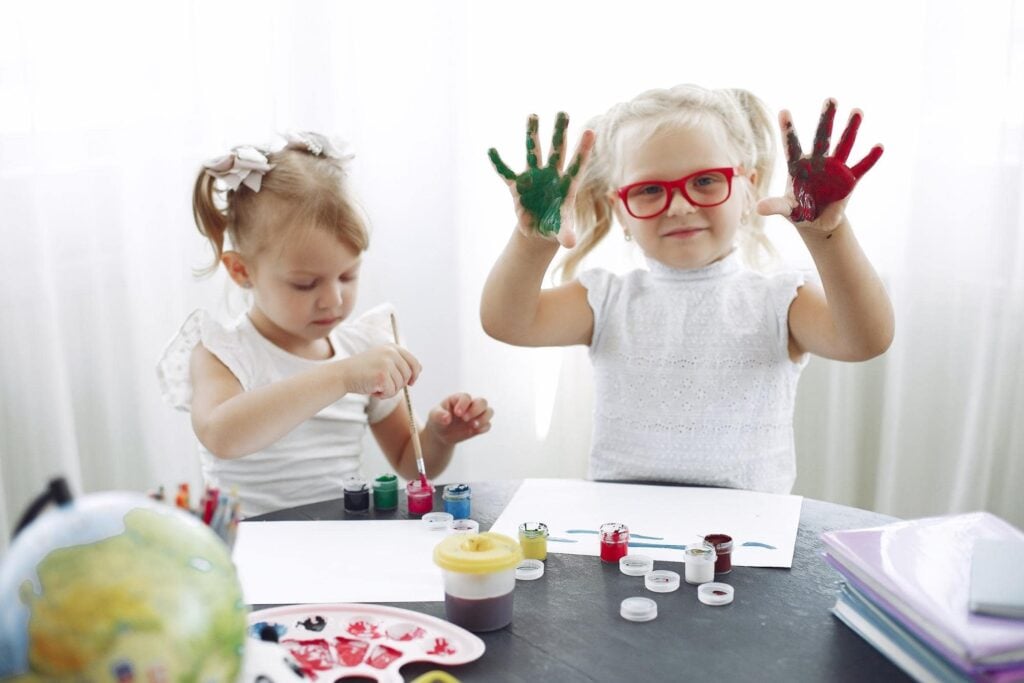 Kids love crafts, so try setting up a table with all the craft supply necessary to keep the little ones enthralled.
5. A Movie Room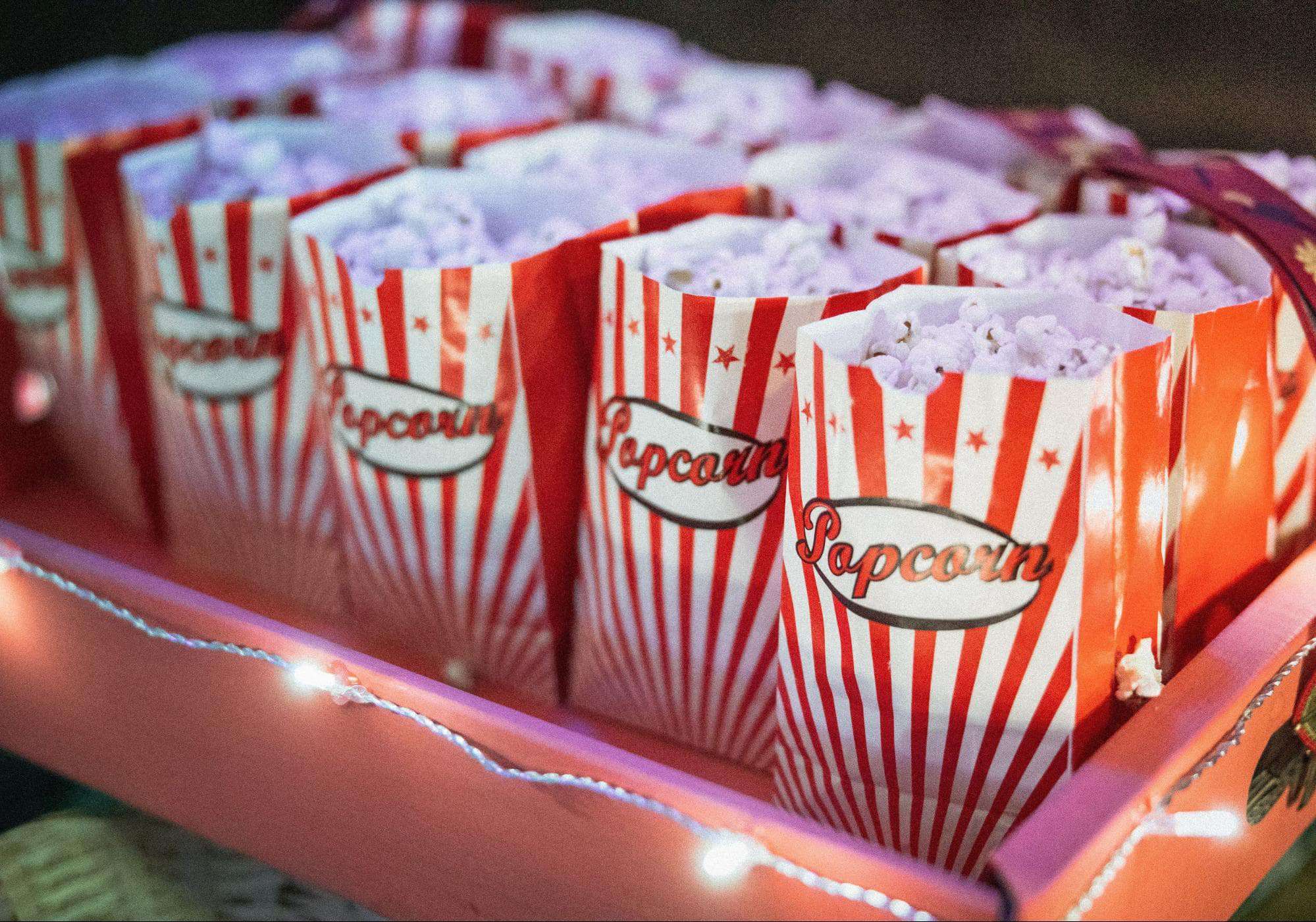 Set up a cute movie room or outdoor screen with a snack bar full of all the candy and popcorn that a kid could ask for. Parents will love you!
6. Yard Games for Kids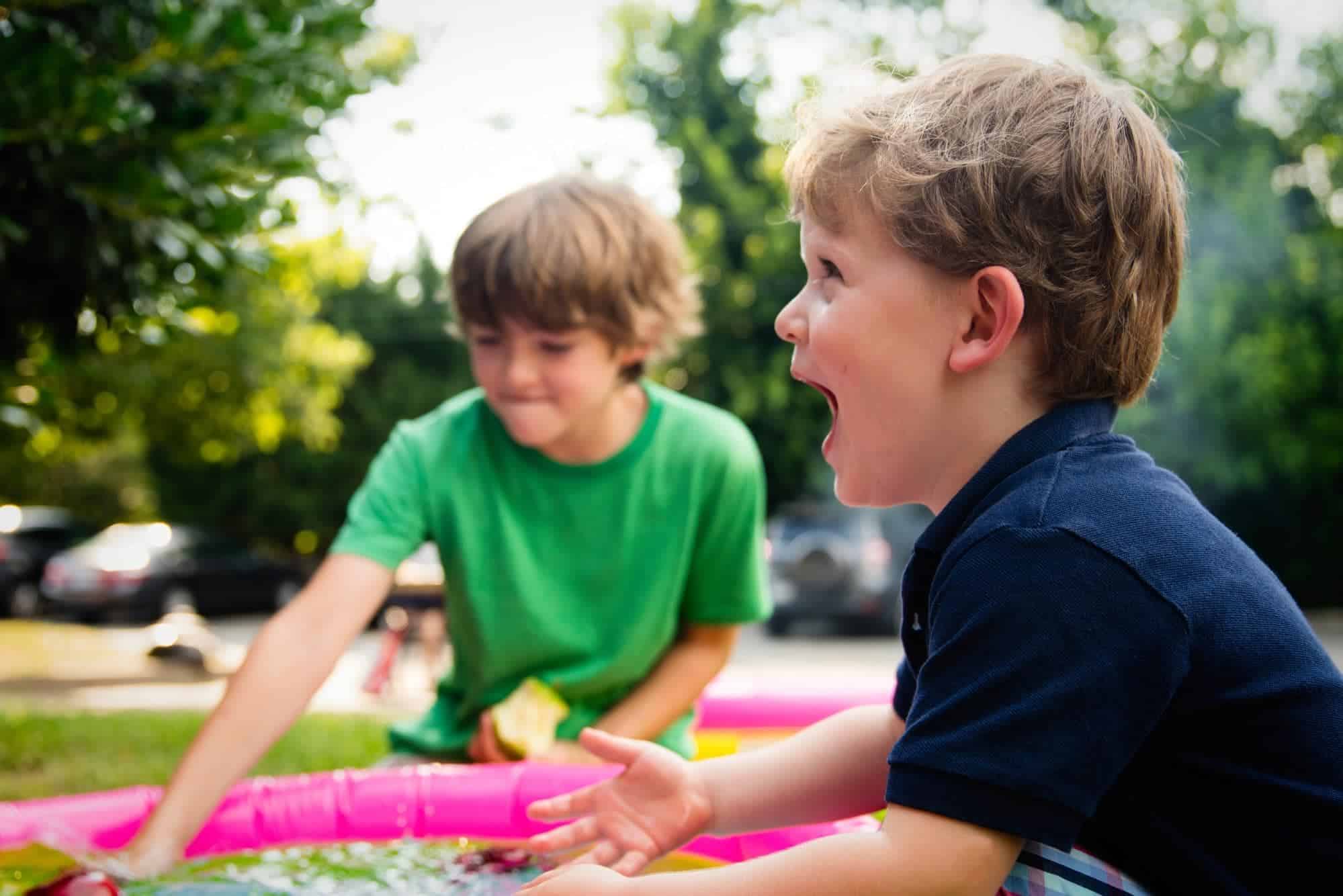 Yard games are the perfect way to keep kids entertained and wear them out by the end of the celebration. Set up Jenga, balloons, nerf guns, chalk, and more!
7. Bounce House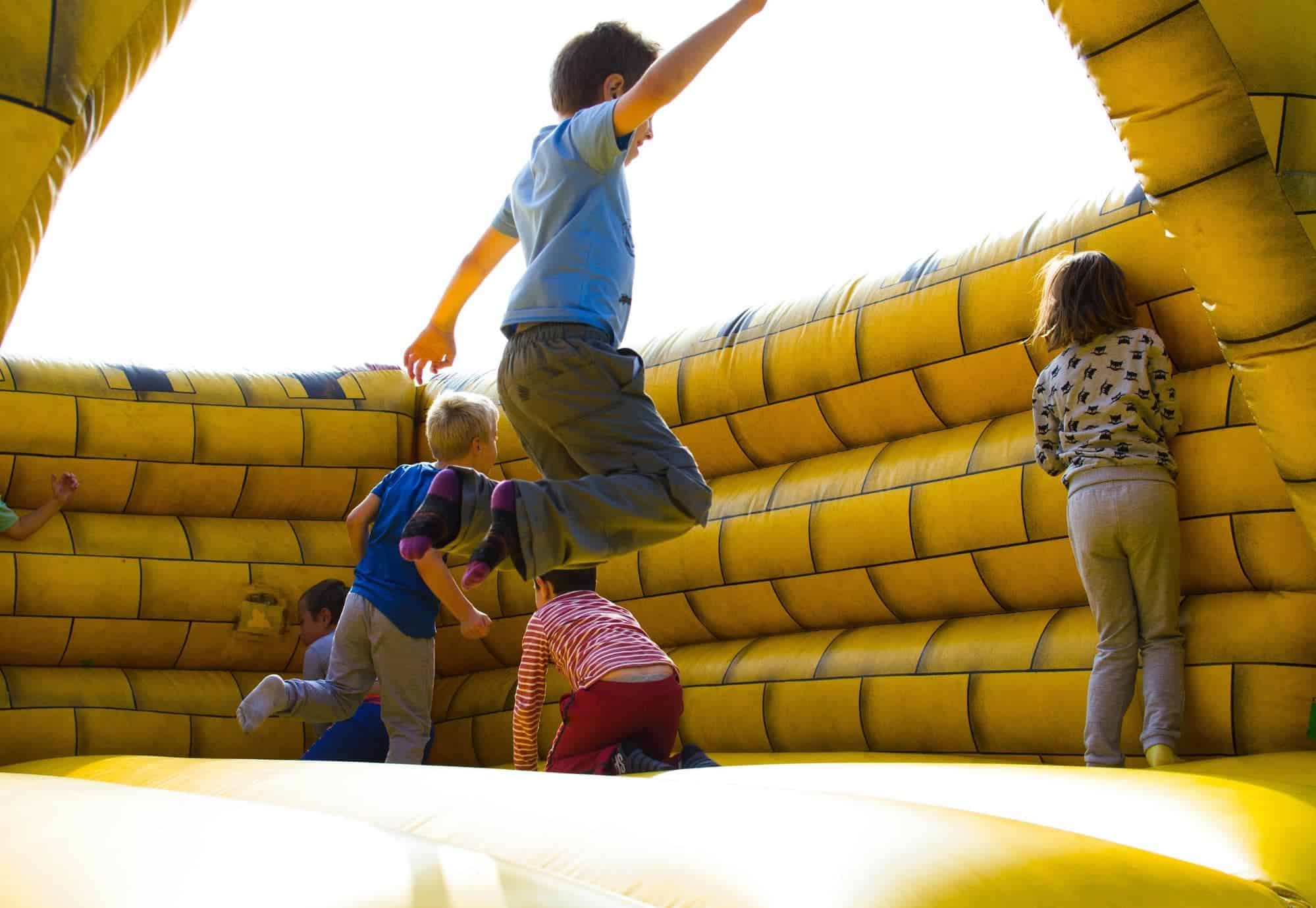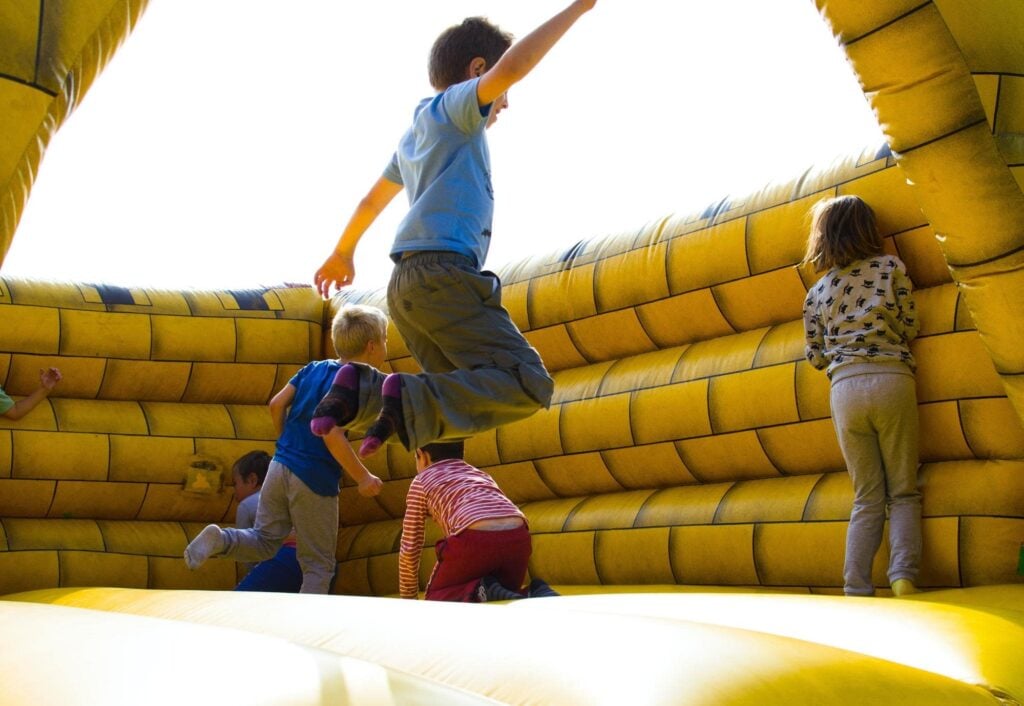 You can never go wrong with a bounce house! Have a hired babysitter supervise and make sure everyone gets a chance!
8. Hire an Entertainer

Hire a kid-friendly band, clown, or face painter, anything that let's your young guests know that they're not forgotten!
9. Video Game Station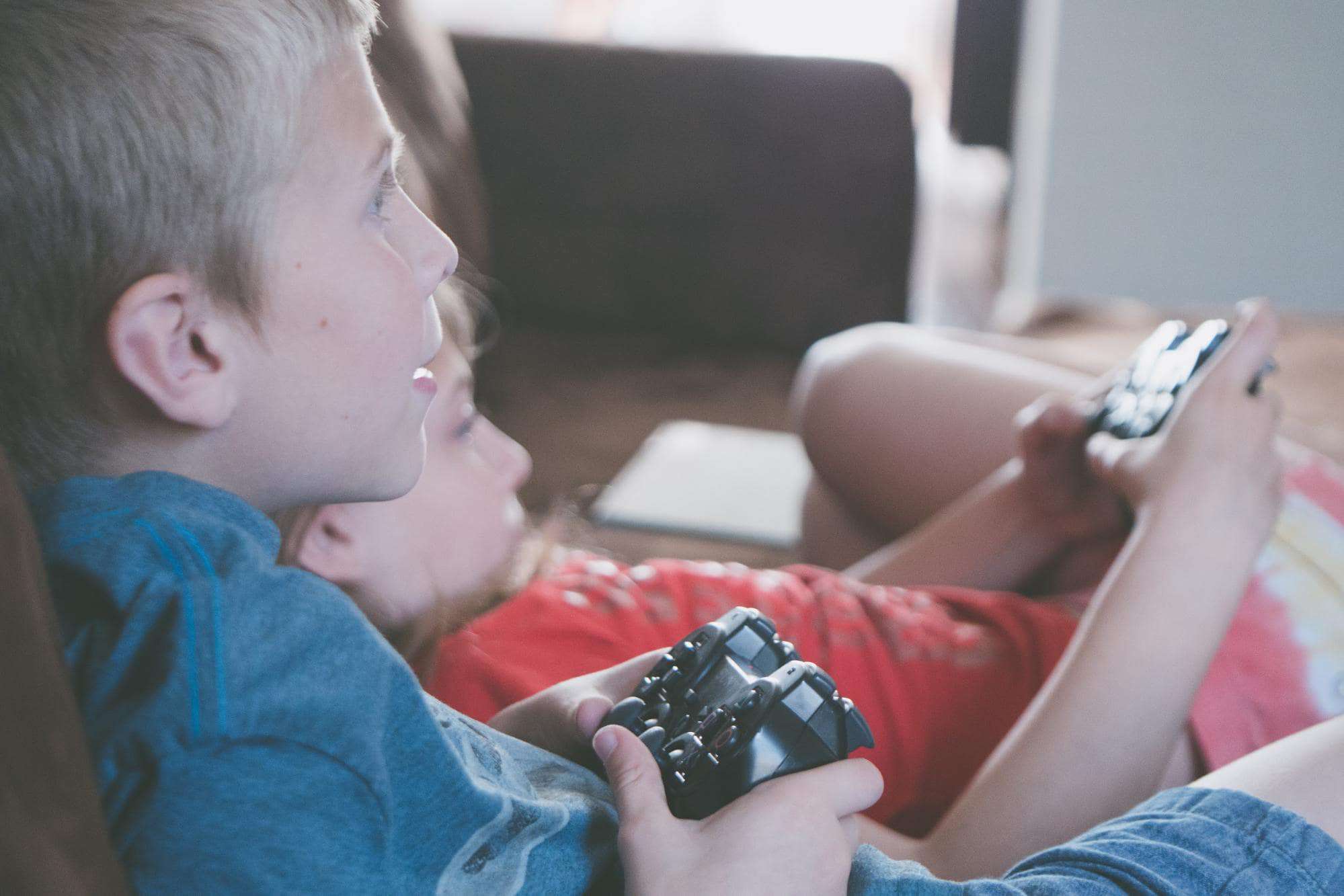 It doesn't matter how old, kids absolutely love video games. Set up a game room with plenty of game options and you won't have to worry for the rest of the night.
10. Petting Zoo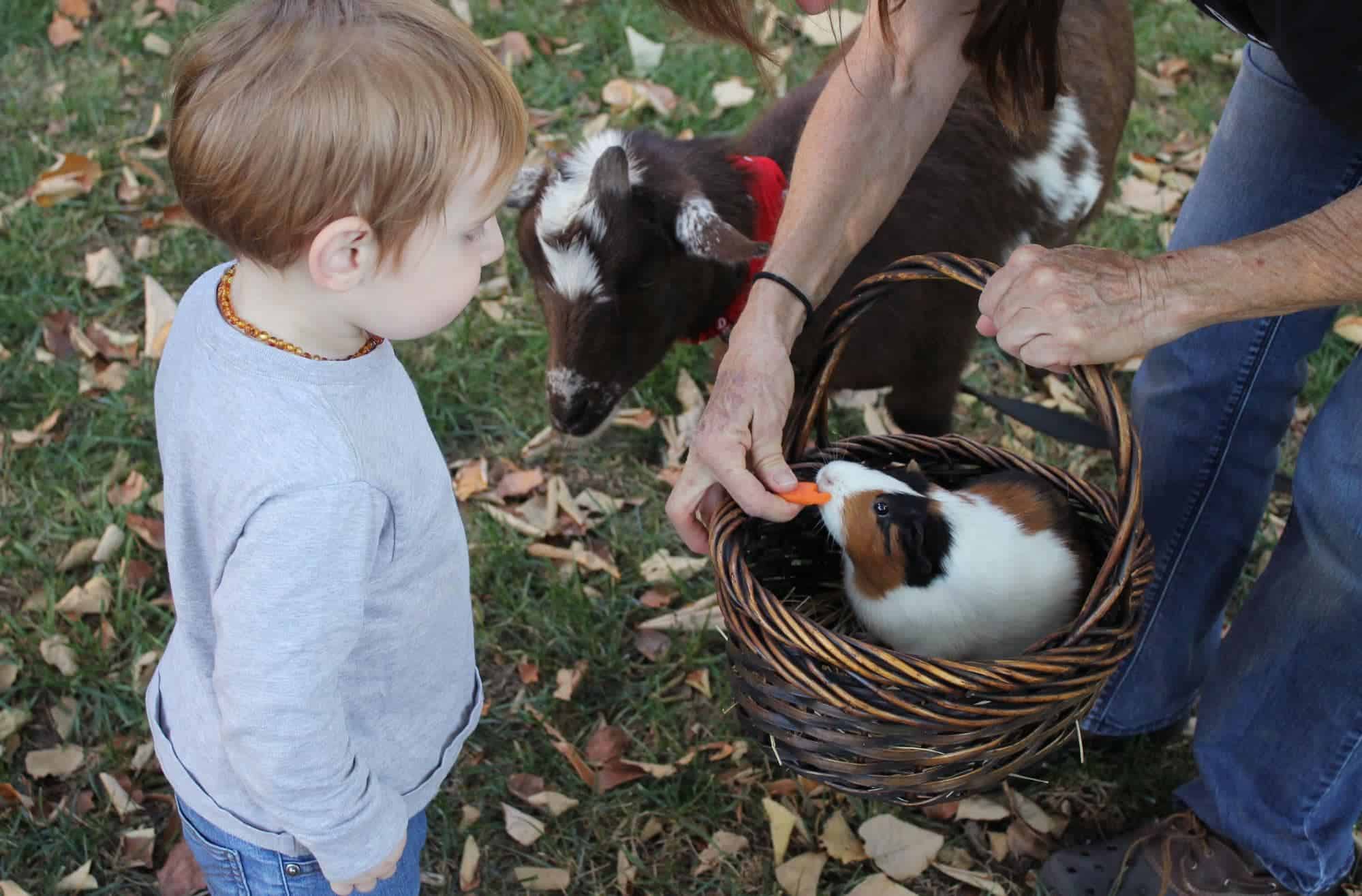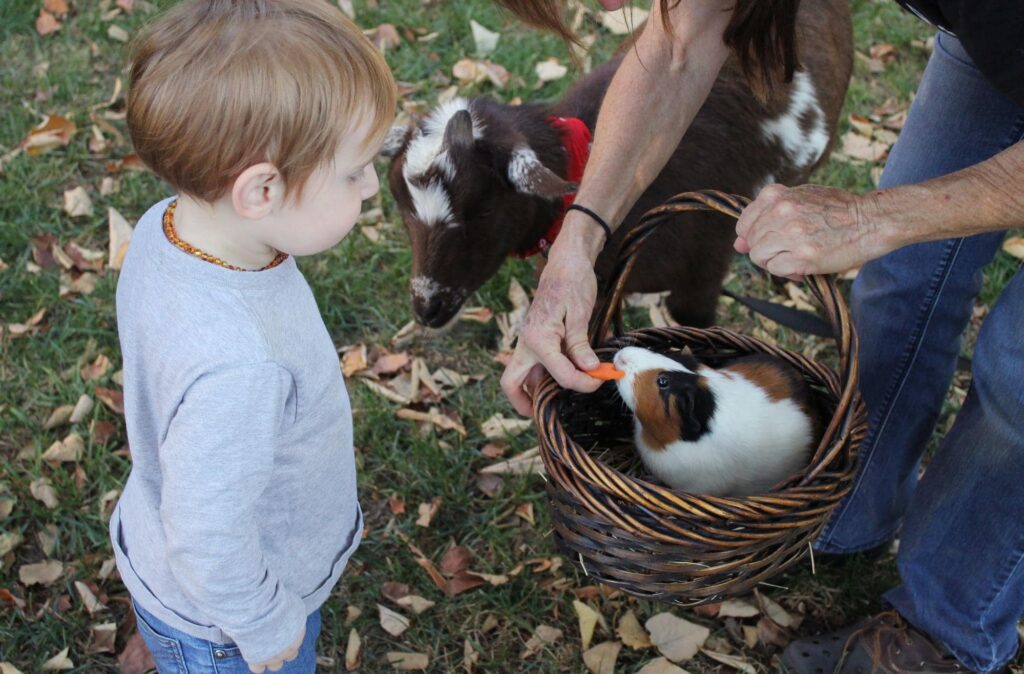 Kids love animals and this is sure to be a hit with the adults and the children! Just be sure to check with your venue, not all venues allow animals or have specific rules!
These are just a few of the many ideas you can use to keep the little ones out of the cake! You can even combine several of these ideas to add variety for multiple age groups. Whatever you're planning, have fun with it!