Trying to navigate the wedding registry process but have no clue where to start? Don't worry. Many brides and grooms are in the same boat during their wedding planning process.
In this list of the 25 best wedding registry websites and stores to sign up at, we break it down so you can create the perfect registry. Scroll through each store to find out why we think they are the best wedding registries for all brides and groom to explore before the wedding date!
1. Zola Wedding Registry
Zola is one of the top registration sites for new brides and grooms. It offers many handy tools that make the planning process much smoother. We especially appreciate how you can establish multiple registries at various stores and consolidate them to make managing your registry more convenient.
One of our favorite features within Zola is the honeymoon fund. Instead of using a GoFundMe account or other third parties, you can centralize all your needs (including a cash fund or honeymoon registry) in a single convenient location!
These are just a couple of the incredible features that Zola provides. Visit their wedding website to discover more valuable tips and assistance with your wedding planning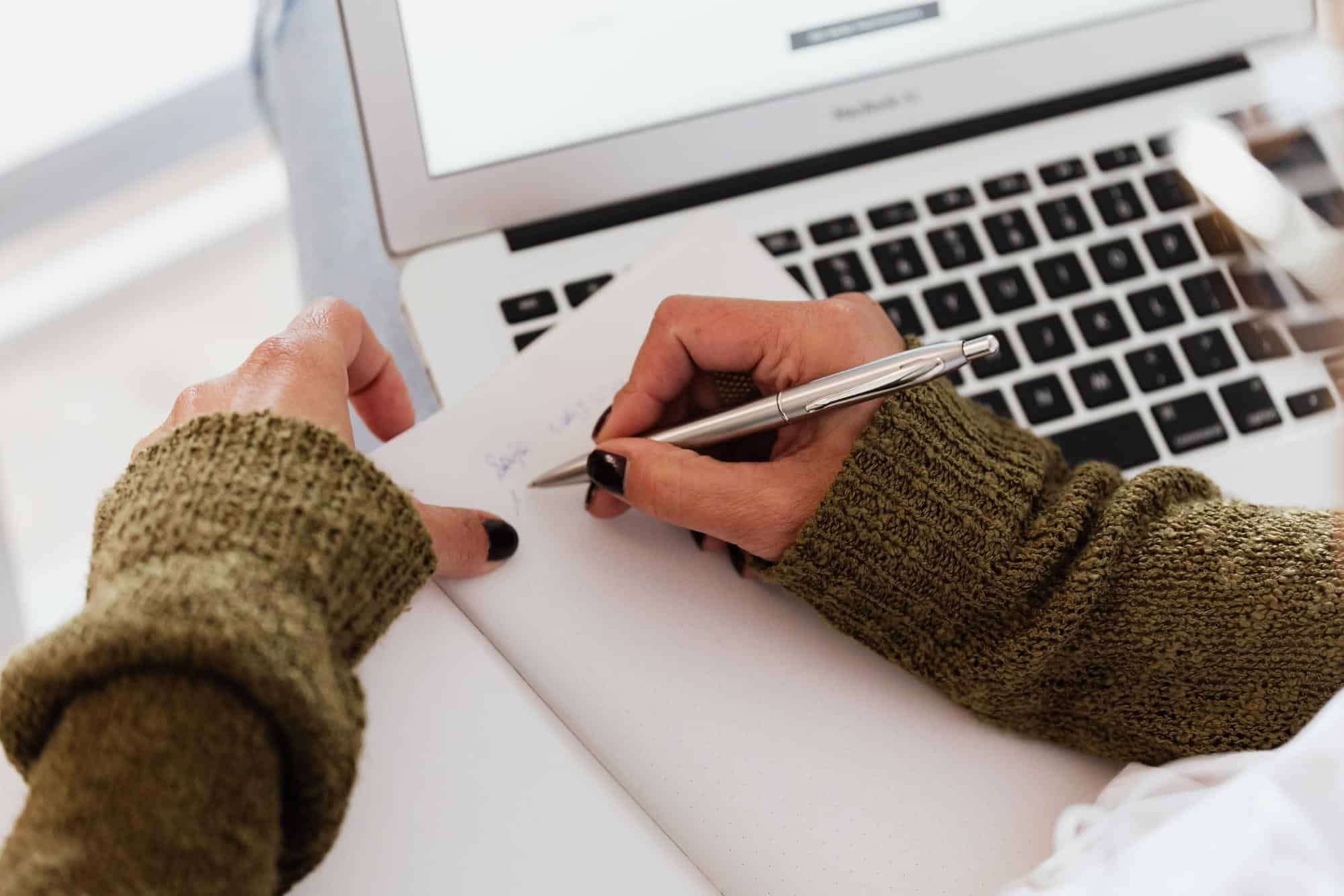 2. My Registry
My Registry is very similar to Zola but focuses more on central registry staples and key features, rather than encompassing all needs.
My Registry allows you to sync registries and unify all your wedding registries just like Zola, and even create a complimentary wedding website!
This strategy is trending as an increasing number of brides are gravitating towards using wedding registry websites for smoother planning.
It's the perfect tool, offering all the info you and your wedding guests require in an easy-to-navigate platform that guides a seamless registry process.
3. Amazon Wedding Registry
Amazon is one of the foremost online registry platforms and tops the chart of wedding registry websites worldwide. And odds are, you probably know how to navigate it well.
With the help of their proficient gift registry, you can save a significant 20% on remaining items that don't get purchased as part of the completion discount offer.
Not to mention, Amazon has basically every item you can think of, from wedding gifts to daily essentials, all consolidated in one convenient location.
Rather than venturing to multiple stores and sifting through numerous wedding registry sites, spare yourself the hassle and streamline your wedding gift registry process by opting for Amazon.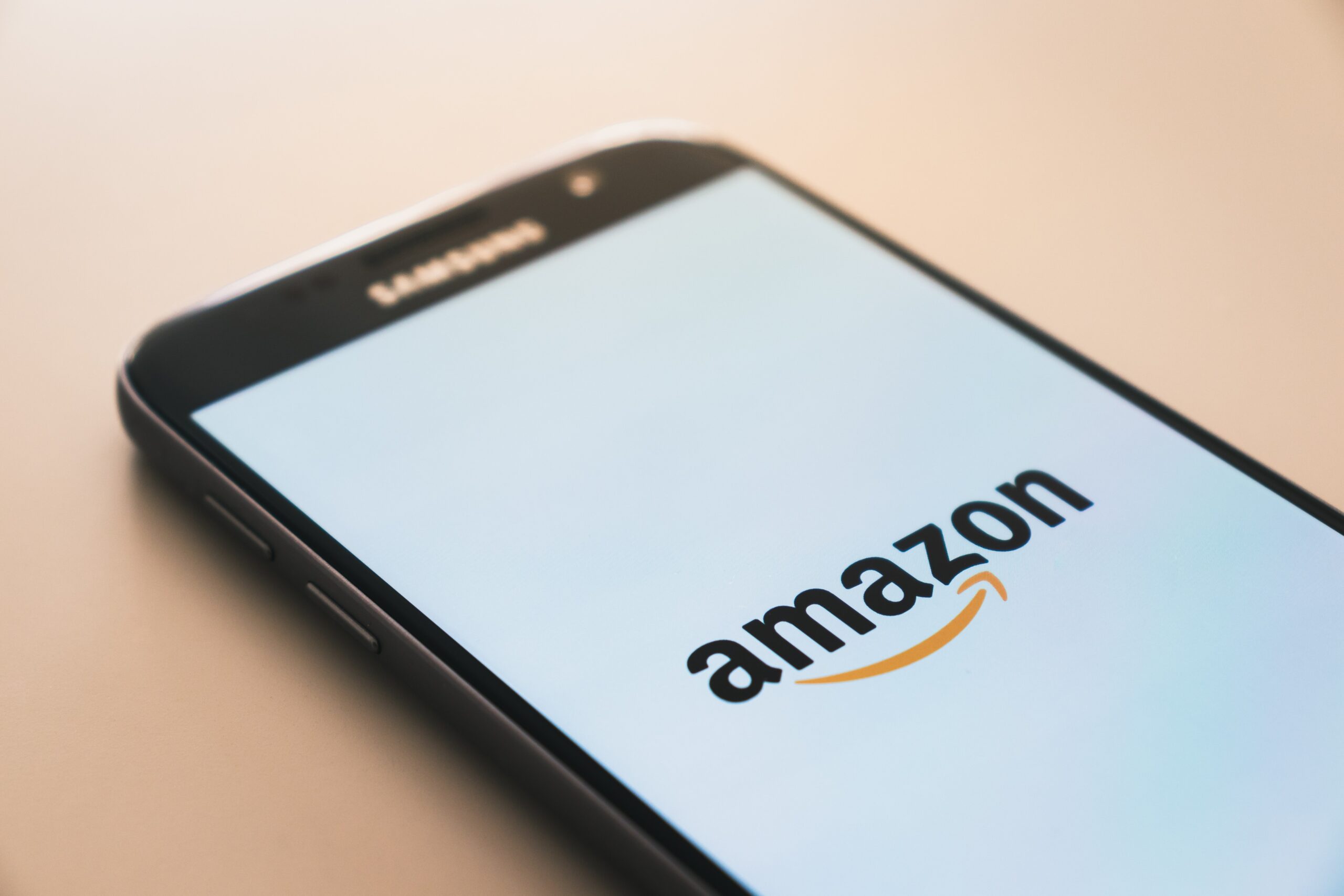 4. Bed Bath & Beyond Wedding Registry
Bed Bath and Beyond is still a paramount choice in the realm of best wedding registry websites.
Not only can you put together a stellar list brimming with must-have items, but you can also register and shop online, or even venture to a store location and experience in-store shopping with the use of those scanner guns just like in the movies!
Plus, BB&B also offers a generous 20% off as a completion discount for items that were not checked off to help you save as you start settling down.
5. Pottery Barn Wedding Registry
Pottery Barn is a high-quality home goods store that provides brides and grooms with a curated selection of wedding gifts and registry staples, including decor and basic home supplies like towels, blankets, cookware, and more.
They are one of the top stores to register at for a reason, renowned for their quality offerings and customer-friendly return policy.
Check out their website or a nearby store location to explore the array of options.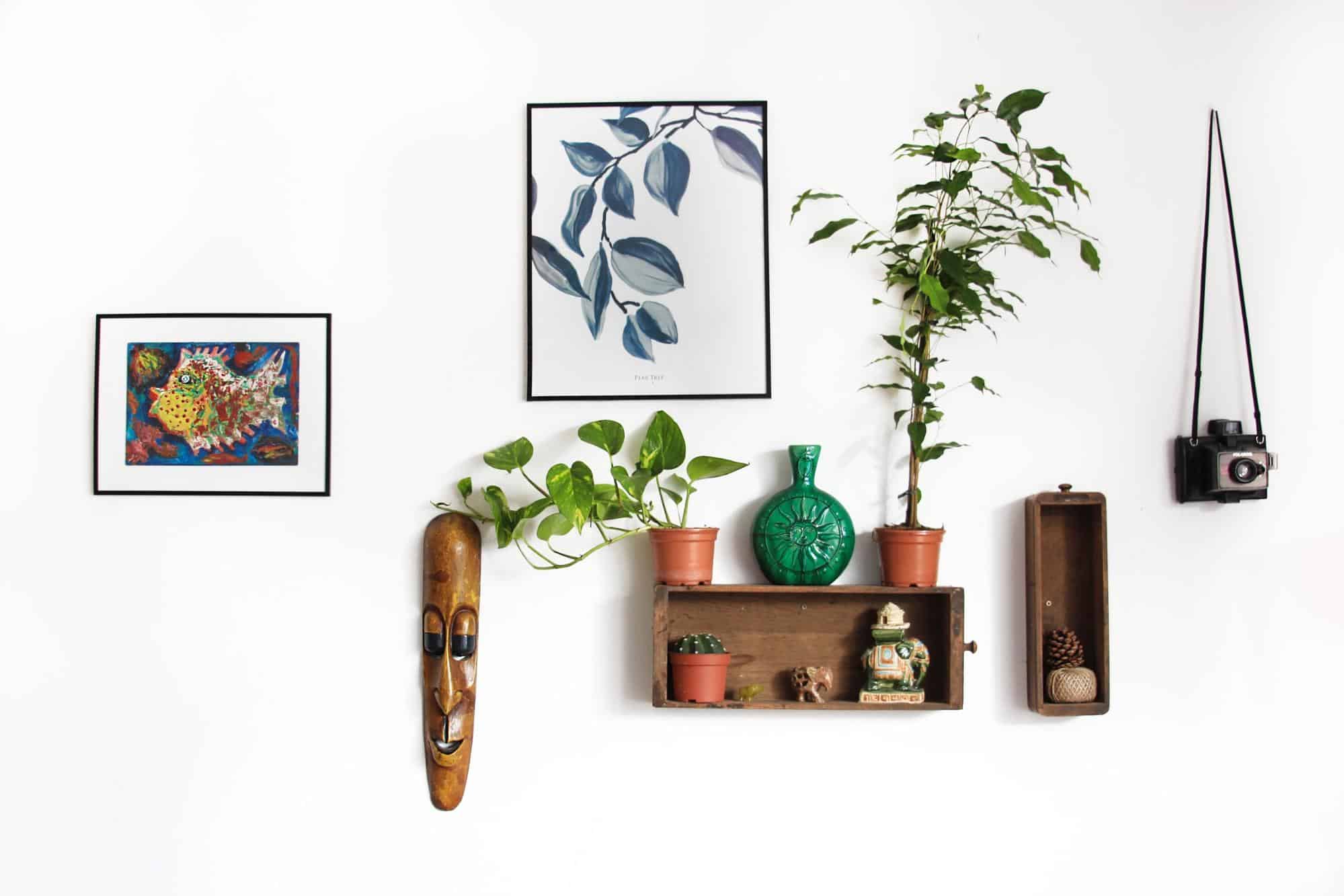 6. Target Wedding Registry
Everyone loves Target, where you can find quality at an affordable price, and they're practically everywhere, making it a popular choice among the best wedding registry options.
Target offers a wide variety of wedding gifts ranging from must-have appliances to trendy decor catered to different tastes and preferences. Their gift registry also facilitates adding cash funds as a convenient option for your guests.
Whether you're looking for gifts you can use to begin furnishing your new home or to set up a honeymoon fund, Target has got you covered.
7. IKEA Wedding Registry
IKEA, IKEA, IKEA! One of the most fun stores to shop in, who wouldn't want to register here?? Affordable with plenty of options, IKEA stands out as one of the best wedding registry websites.
It's a go-to for many brides and grooms looking to build their new nest without breaking the bank.
The IKEA wedding registry offers an easy system for you and your wedding guests to mark things off, creating a smooth registry process that includes both physical and cash gifts as options.
We certainly know why it's a staple on this list of best wedding registries. With zero fees for setting up your registry and a simple method to add gifts from other sections or sites, it's an unbeatable choice.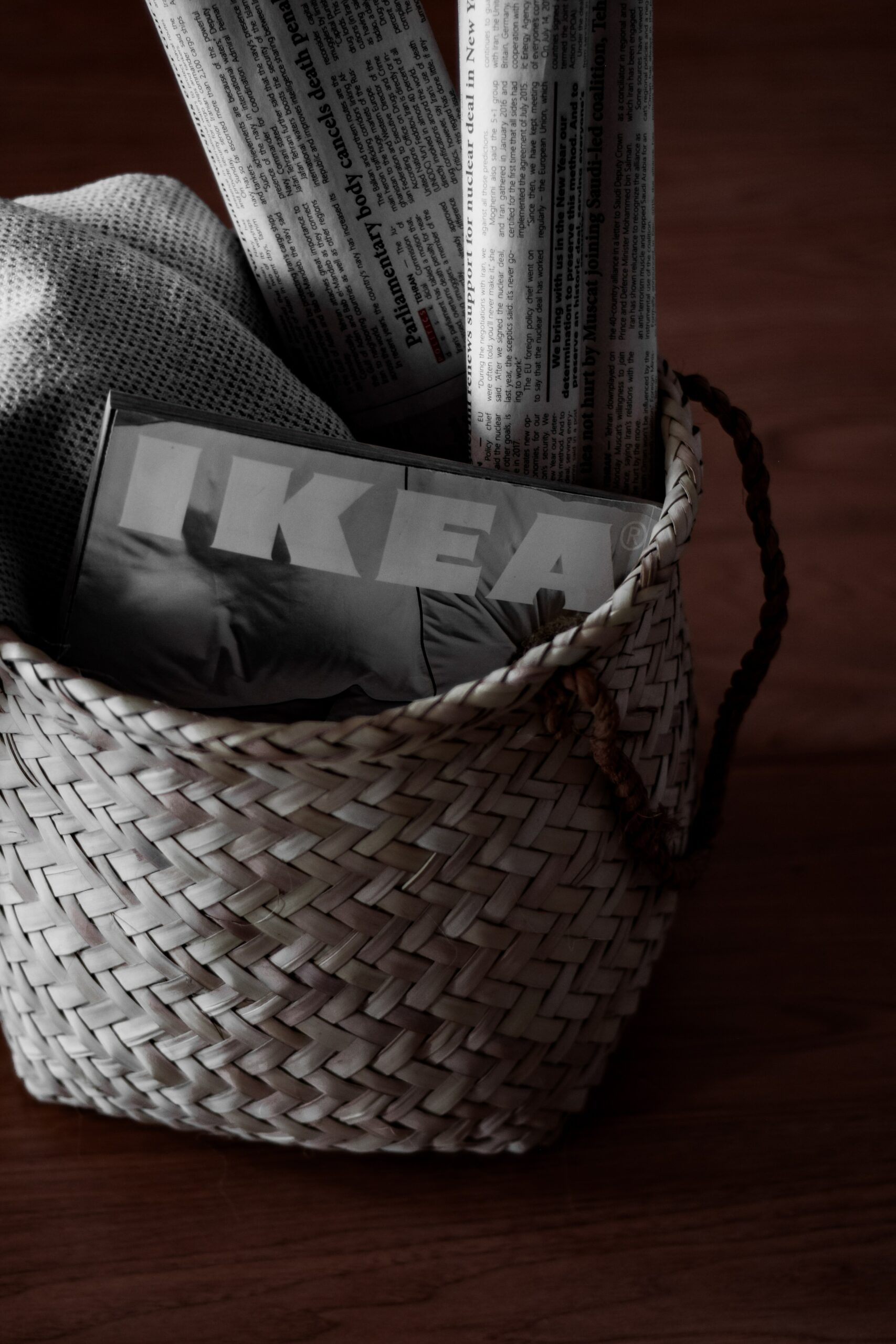 8. Best Buy
While Best Buy does not offer a wedding registry option on their website, you can still choose a registry website like the ones listed above and add gifts or big-ticket items to it!
Things like Google Homes, t.v. stands, and other must-have items can be found at Best Buy! You can even find a few bonus gifts for yourself or your soon-to-be spouse.
Utilize more than one registry or look into universal registry options to include selections from Best Buy in your wedding gift registry. Go ahead and create registry entries for those items that you can't live without, to make your list of gifts even more comprehensive.
9. Sear's
Sear's stands as a versatile option for couples who are soon to be married, offering a wide range of home appliances and goods to add to your wedding registry checklist.
From essential kitchen gadgets to comfortable bedding and household appliances, you can find products that blend quality with affordability. This makes it one of the best wedding registry sites out there.
Take advantage of their completion discounts on remaining list items and add a touch of luxury with their selection of bonus gifts.
Check out their website to find out more about how you can create a registry that caters to all your needs and provides a streamlined registry process.
10. Crate & Barrel Wedding Registry
Crate and Barrel is another high-end quality home goods store with a refined selection of items to add to your wedding gift registry.
They offer a convenient and super easy-to-use registry system that caters to the tastes of many soon-to-be-wed couples. It's a haven for those looking to compile a thoughtful and comprehensive wish list for their wedding day.
You and your soon-to-be spouse will positively love the tailored assistance provided by their registry consultants to smoothen the wedding planning process. Be sure to check out their website for all the perks.
11. The Knot Wedding Registry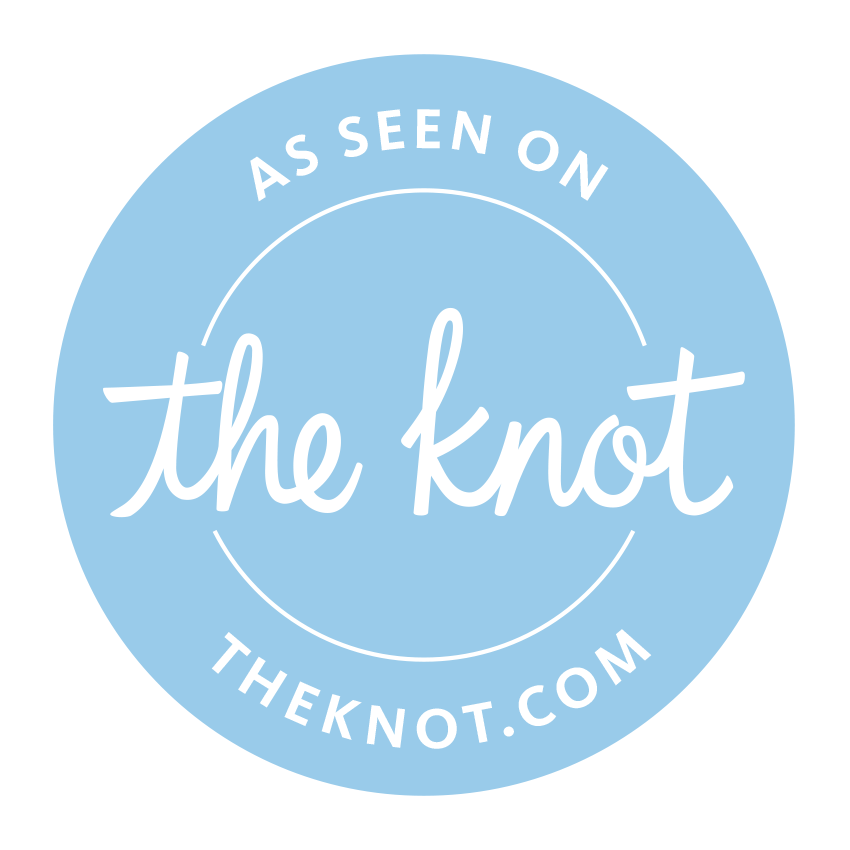 Next up is The Knot. Every bride knows who The Knot is, and their registry will not disappoint! Considered one of the best wedding registry websites, The Knot has everything you need to plan your wedding and register those items you really need and want.
Their easy-to-navigate online registry is complemented by a range of features like cash funds and a seamless way to sync registries from other stores.
You can even find a personal registry consultant to guide you through the registry process. Their wedding website also offers guidance on how to create a tailored registry that meets your exact preferences.
With options for both traditional gifts and cash gifts, it's a comprehensive platform that caters to all your wedding planning needs, making the entire process a breeze.
12. Williams Sonoma
If you're someone who adores upscale kitchen and home goods, then Williams Sonoma should definitely be on your best wedding registry list.
With options ranging from high-end cookware to luxurious table linens, they offer a plethora of products that blend quality with style, making them one of the premier wedding registry websites around today.
They also have an admirable return policy to add to convenience. Don't miss out on their exclusive bonus gifts program, and make sure to take note of the completion discount that makes procuring your remaining registry items a cost-effective affair.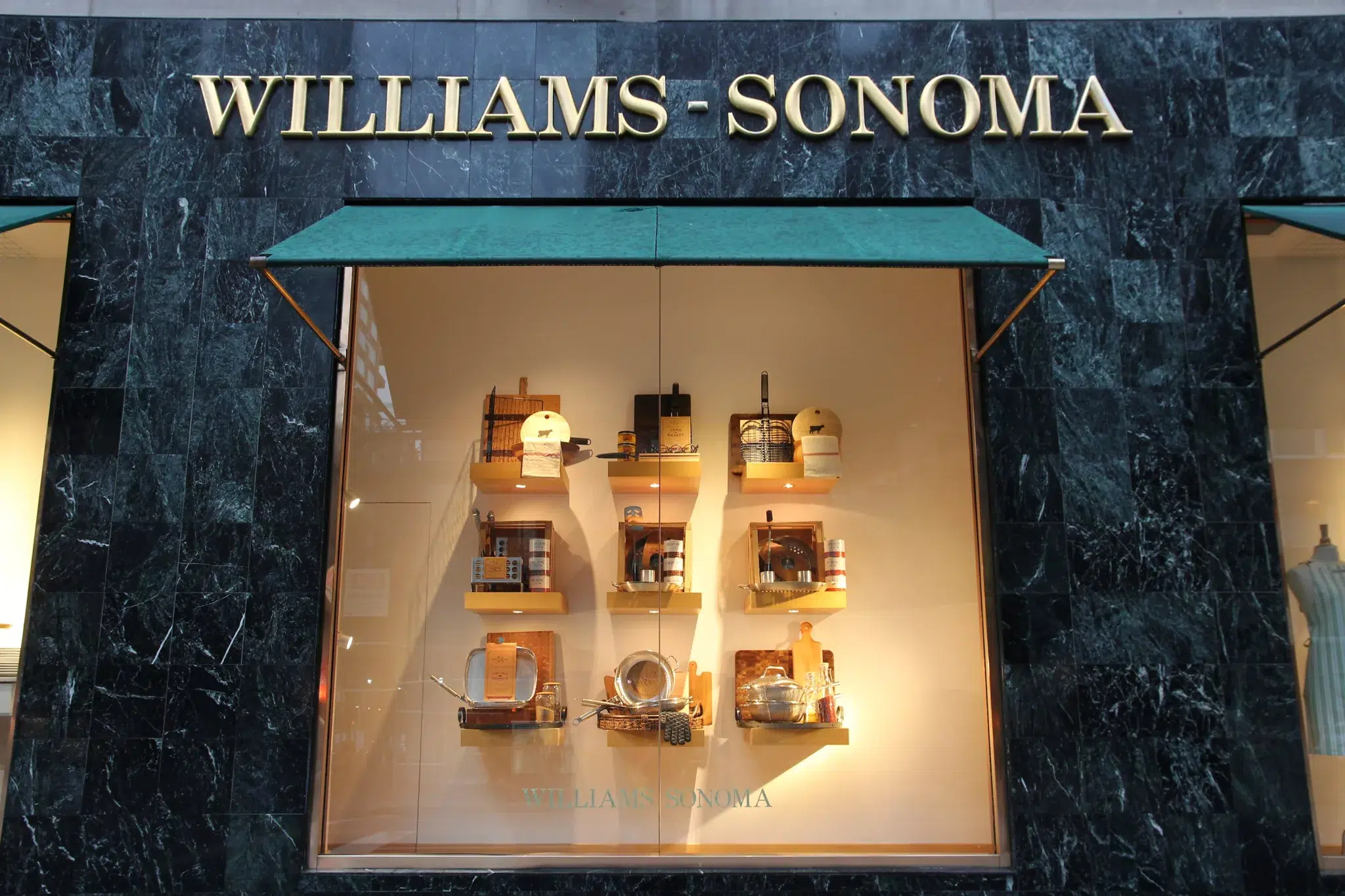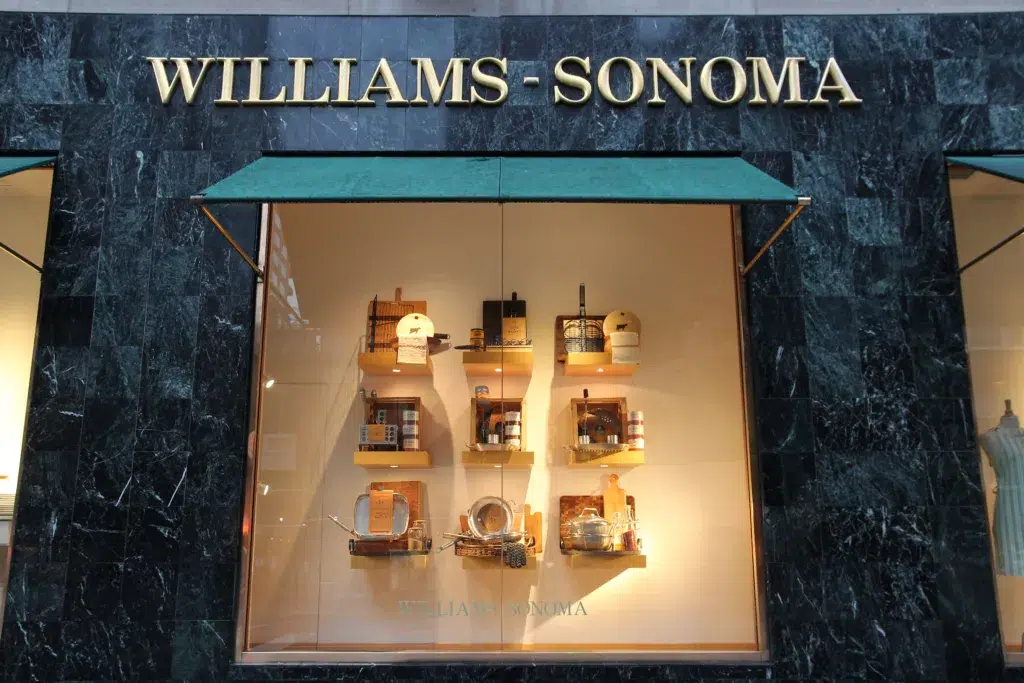 13. Bloomingdale's
Known for its luxurious selection, Bloomingdale's offers a personalized service where you can select high-end goods ranging from designer homewares to fashion accessories.
Not only does it give you the privilege of owning exquisite items, but it also offers completion discounts and thank-you card management that seriously simplify planning.
14. Wayfair
For couples who appreciate a one-stop-shop for all their home needs, Wayfair is as one of the best wedding registry websites you'll find.
From furniture to kitchen appliances, you'll find an extensive range of registry staples at various price points, catering to all your everyday essentials.
They even offer free shipping on all orders shipped directly to you to help you save on shipping costs.
With zero fees, creating a registry here is both convenient and cost-effective. If you're wondering how many gifts to register for, their consultants are available to help you craft the perfect registry.
15. Boscov's
Boscov's stands as a distinctive choice for your wedding registry with a wide array of products ranging from household essentials to big-ticket items.
Known for its excellent customer service and high-quality products, it's a digital platform where the tradition of giving physical gifts meets modern convenience.
If you're planning to include cash funds or honeymoon funds as part of your registry, Boscov makes this possible by supporting integration with third-party sites. They even offer gift-wrapping services in the store.
Learn more about how you can create a registry that reflects your style and caters to all your needs on their website, including details on their generous return policy and options for free two-day shipping on eligible items. Explore their site to discover the best wedding gifts and add a touch of elegance to your event!
16. Neiman Marcus
For those who have a penchant for luxury, Neiman Marcus stands as a supreme choice.
With a curated selection of premium home goods and accessories, it's the perfect destination for couples planning a dream honeymoon shopping spree.
Besides finding luxurious items for your new journey, you can also explore options for honeymoon planning through their private events, where you can get insights into setting up a cash registry or learning about cooking classes.
Registering with them not only gives you access to high-end goods but also allows you to receive cash gifts through their exclusive cash app feature.
Explore more on their official website, and don't forget to shop registry options that can align with other registries to create a comprehensive experience that caters to all your preferences and needs.
17. REI
Adventure-loving couples rejoice! REI offers a wedding registry for those who want to incorporate their love for the outdoors into their new beginning.
From camping gear to outdoor clothing, you'll find everything you need to embark on adventurous journeys together. You can even add cooking classes to learn new recipes to try on your camping trips or opt to collect cash gifts to fund your dream honeymoon.
Create a registry that resonates with your adventurous spirit. Visit their website now to start building a registry that combines the best of adventure and convenience!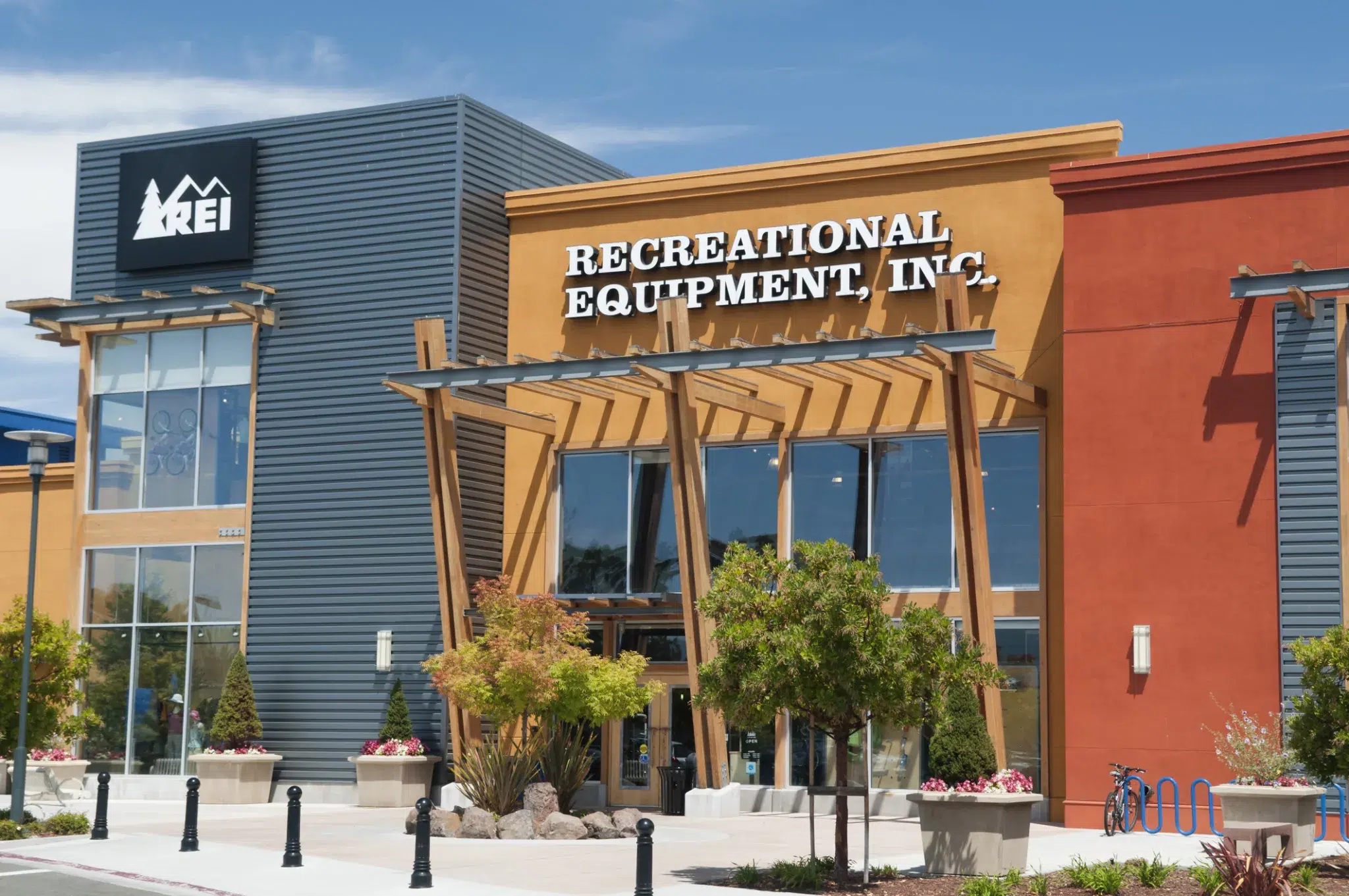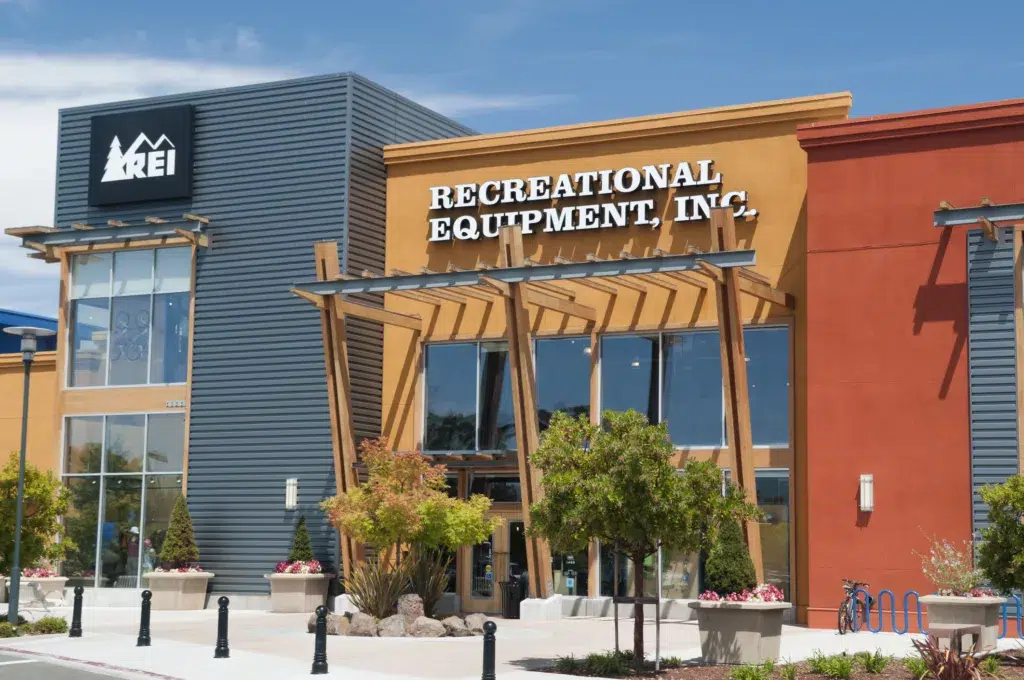 18. Sur La Table
For couples who have a passion for the culinary arts, creating a registry at Sur La Table can be a delightful journey into the world of gourmet home cooking.
Imagine starting your marital journey with a kitchen equipped with premium cookware, state-of-the-art appliances, and high-quality cutlery, which can potentially lead to cherished dinner parties and cozy home-cooked meals in the years to come.
Sur La Table stands out not only for its range of high-end products but also for the guidance and expertise it extends to soon-to-be-wed couples. Their experts are there to offer insights into the latest trends in kitchenware. They'll help you select items that truly resonate with your culinary style and preferences.
As you explore their gourmet collection, you might find yourself being introduced to new culinary horizons, with products designed to help you explore various cuisines from around the world.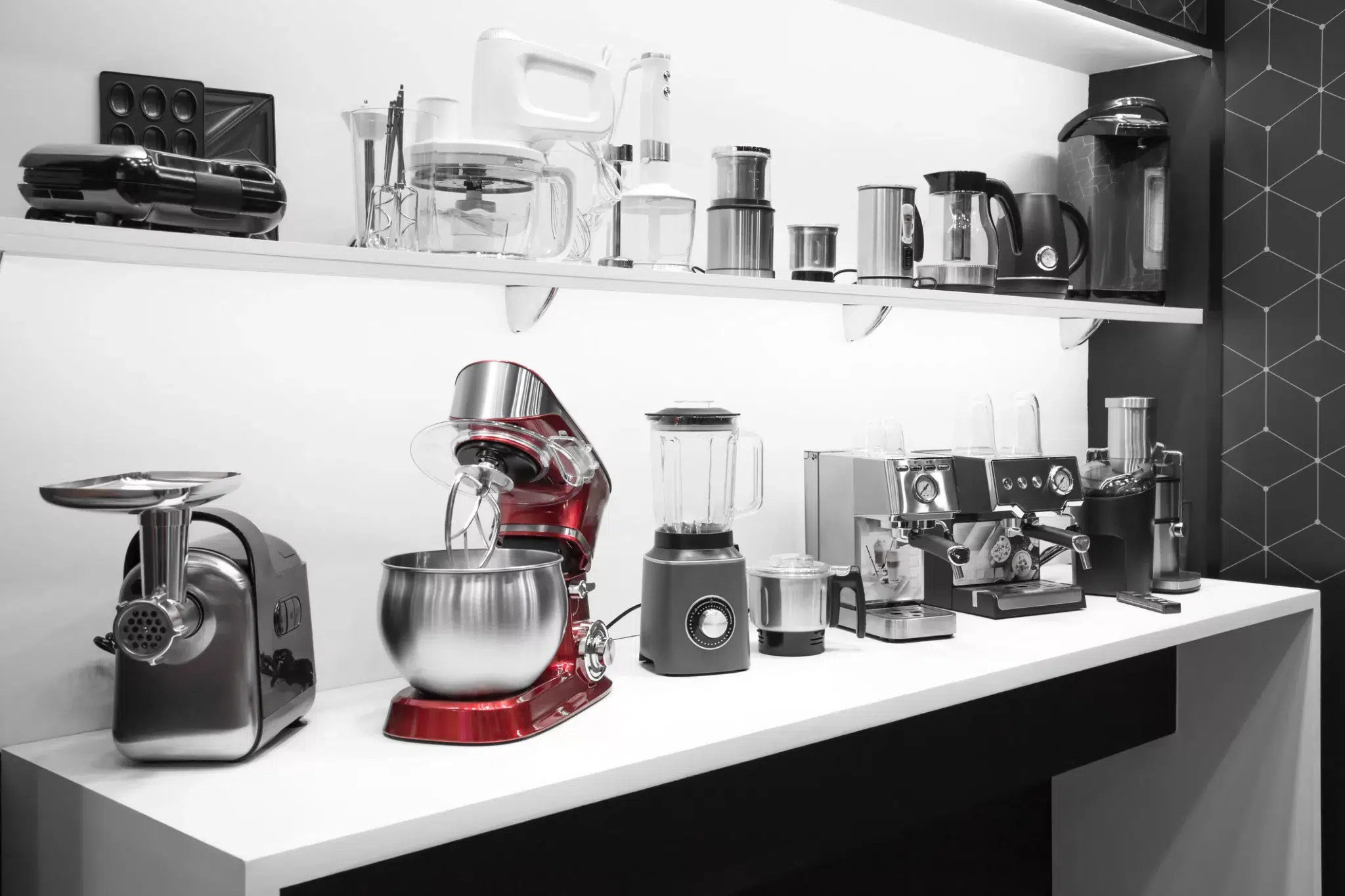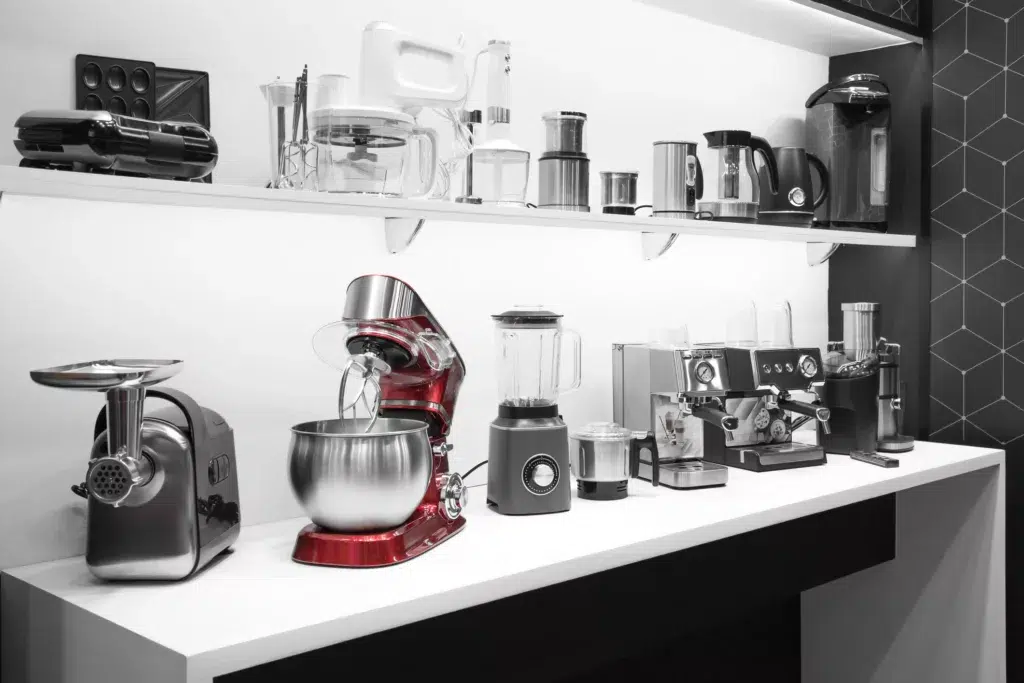 19. Anthropologie
For the couple with a distinctive taste in home décor, Anthropologie opens up a realm of unique and artistic opportunities to furnish your shared space with grace and personality.
Imagine stepping into a world of bohemian-inspired bedding, chic kitchenware, and one-of-a-kind furniture pieces, all thoughtfully curated to help you craft a home that truly mirrors your individual style and aesthetics.
Anthropologie is not just a store; it's a gateway to discovering eclectic collections that resonate with your creative spirit.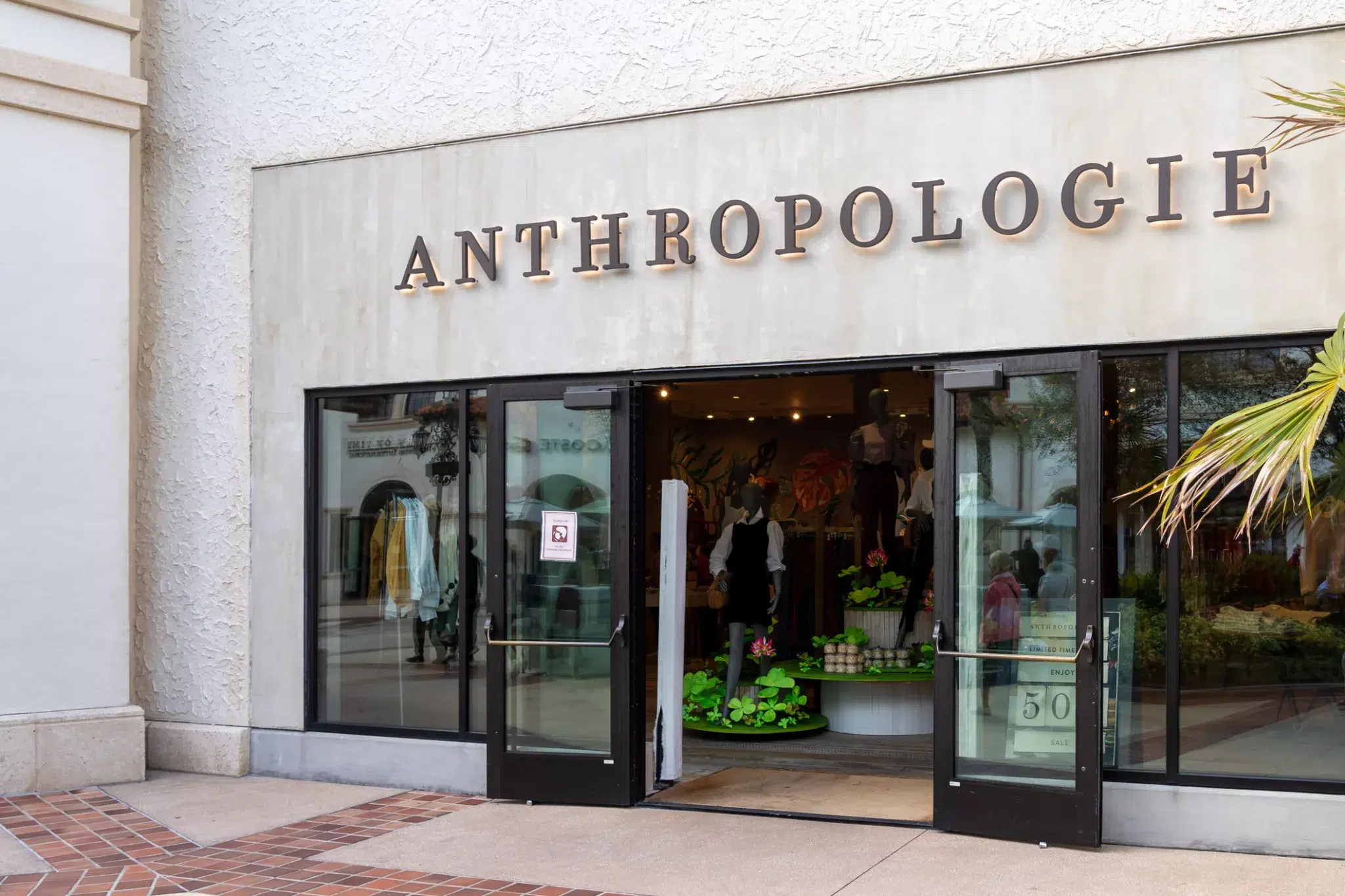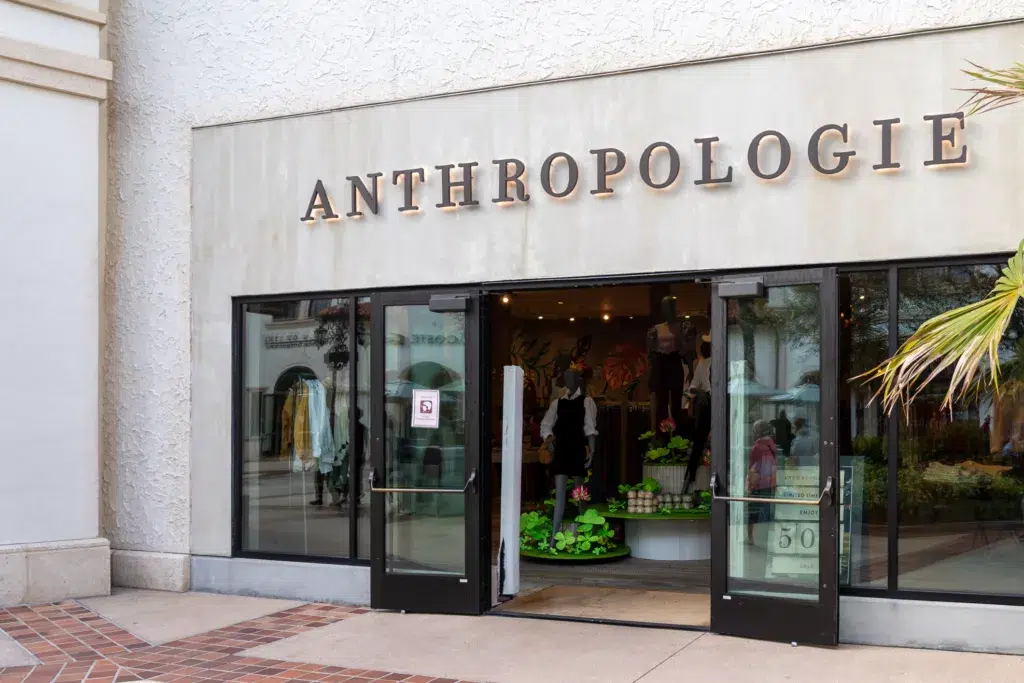 20. Dillard's
Dillard's welcomes couples to a luxurious space where they can curate a registry that reflects both comfort and sophistication.
In a world where every detail matters, Dillard's stands as a beacon of elegance, offering a rich catalog of high-quality home goods, designer apparel, and exquisite accessories that seamlessly combine traditional charm with modern allure.
21. Honeyfund
Experiences are valued now more than ever, which is why Honeyfund introduces a refreshing approach to wedding registries. They encourage guests to contribute towards moments that will be cherished for a lifetime by letting couples swap the traditional gift list for a registry of experiences.
At Honeyfund, the spotlight is on crafting journeys that echo the aspirations and desires of the modern couple.
Instead of physical gifts, your loved ones can contribute to creating memories that last a lifetime by helping you craft the perfect honeymoon, filled with romantic getaways and exciting adventures.
Honeyfund offers a platform that's both personal and thoughtful. It's not just about gifting, but about being a part of a journey, a story that is just beginning.
22. Blue Nile
In the bustling arena of wedding preparations, Blue Nile is a beacon of elegance and timeless class. Tailored for couples who have an affinity for fine jewelry and premium accessories, Blue Nile's registry transcends the conventional and transports you into a realm of sparkle and sophistication.
23. Nordstrom
Step into a world of elegance and style with Nordstrom's wedding registry, which marries contemporary fashion with luxurious home goods. Imagine walking through the various phases of your life, adorned in fashion-forward apparel, and returning to a home that mirrors the same chic elegance.
The registry service is about more than just product selection; it's about building a lifestyle with a harmonious blend of comfort and modern style.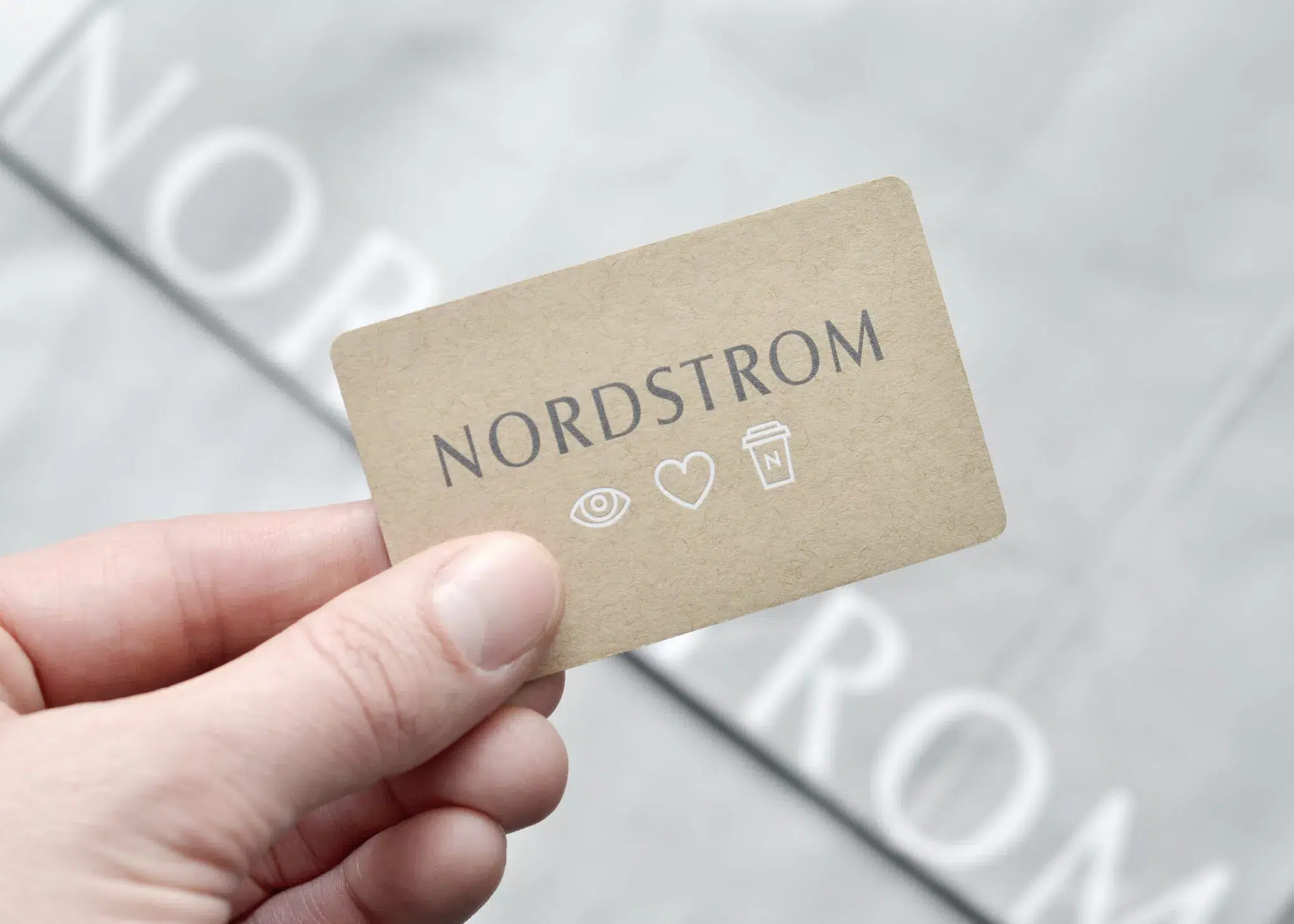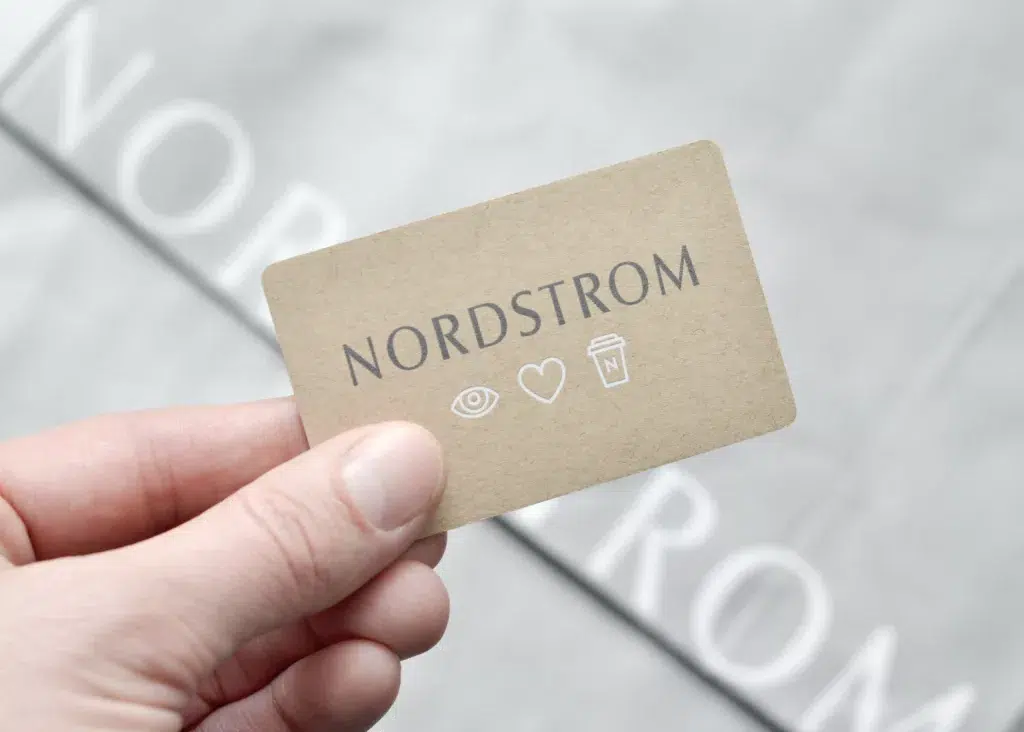 24. Viva Terra
Today, sustainability isn't a buzzword. It's a lifestyle. VivaTerra emerges as a sanctuary for eco-conscious couples ready to embark on a journey of marital bliss without compromising their commitment to Earth. Choosing VivaTerra for your wedding registry is a vibrant testament to your pledge to foster a healthier planet, one product at a time.
With an array of products that are as unique as they are green, VivaTerra offers a chance to weave sustainability into the very fabric of your daily life.
Whether it's artisan-crafted furniture that brings a touch of nature into your living space or organic bedding that cradles you in comfort as you sleep, every item echoes a pledge to protect and preserve the environment.
25. Macy's
When it comes to combining convenience with variety, Macy's stands as a vanguard in the realm of wedding registries. Their system streamlines the gift registry process, turning what might be a stressful task into an enjoyable experience brimming with possibilities.
At the heart of Macy's registry is an expansive product line that caters to every aspect of modern living. From premium home appliances that simplify daily chores to stylish yet functional furniture that adds a touch of elegance to your personal space, Macy's has it all.
You can find everything you need under one roof, negating the need to have multiple registries at various stores. This both saves time and makes it exceptionally convenient for your guests, who can choose gifts that align with their budget and your preferences.
Their fantastic rewards program adds another layer to the practical benefits offered. Every gift purchased from your registry accrues points that can be converted into fabulous rewards, a delightful bonus that allows you to add a few extra special pieces to your new life together.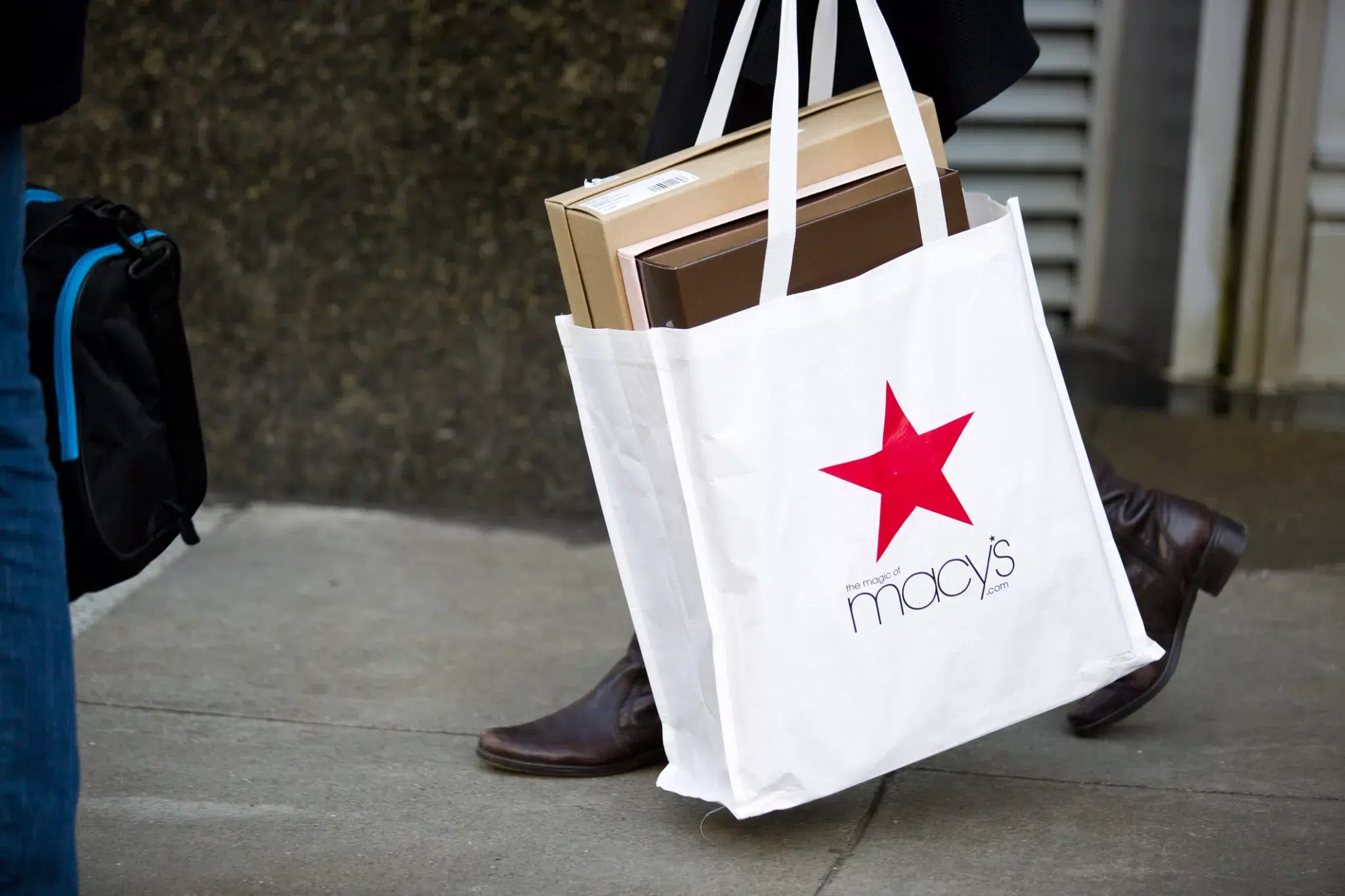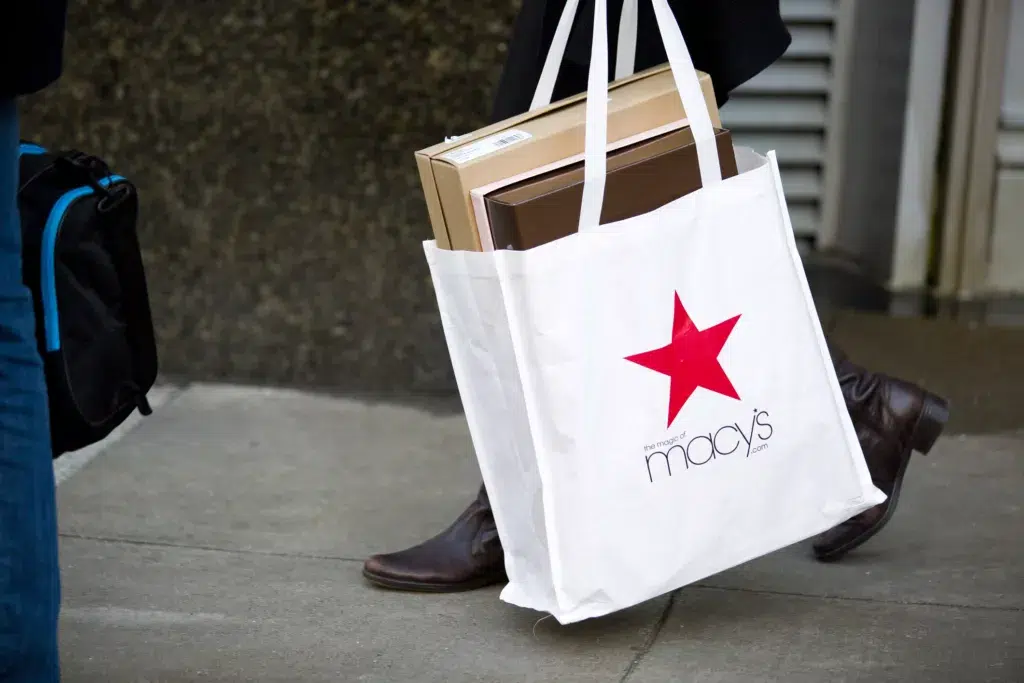 Which Wedding Registries Are Best For You?
Marriage is a huge step that marks the commencement of a shared future filled with dreams, adventures, and beautiful moments.
As you stand on the cusp of this new beginning, a well-thought-out wedding registry can makes the perfect springboard to help you lay the foundations of a home that mirrors your shared tastes, values, and passions.
In this guide, we have navigated through 25 unique options, each with a unique approach to crafting a registry that aligns with different preferences and lifestyles.
Whether your inclination lies towards eco-friendliness with VivaTerra, the luxury and classiness offered by Neiman Marcus and Bloomingdale's, the adventure-inspired product range at REI, or the contemporary and practical selections at Macy's, there is something here to cater to every couple's needs.
For ideas and a complete list of items that need to be added to your wedding registry, check out our other blog: 25 Most Important Things to Add to Your Wedding Registry