Whether you've got your color scheme or wedding style squared away or not, these 10 bridesmaid dress ideas will help get your bridal party started in the right direction!
So sit back, relax, and happy scrolling!
1. Coral Mix and Match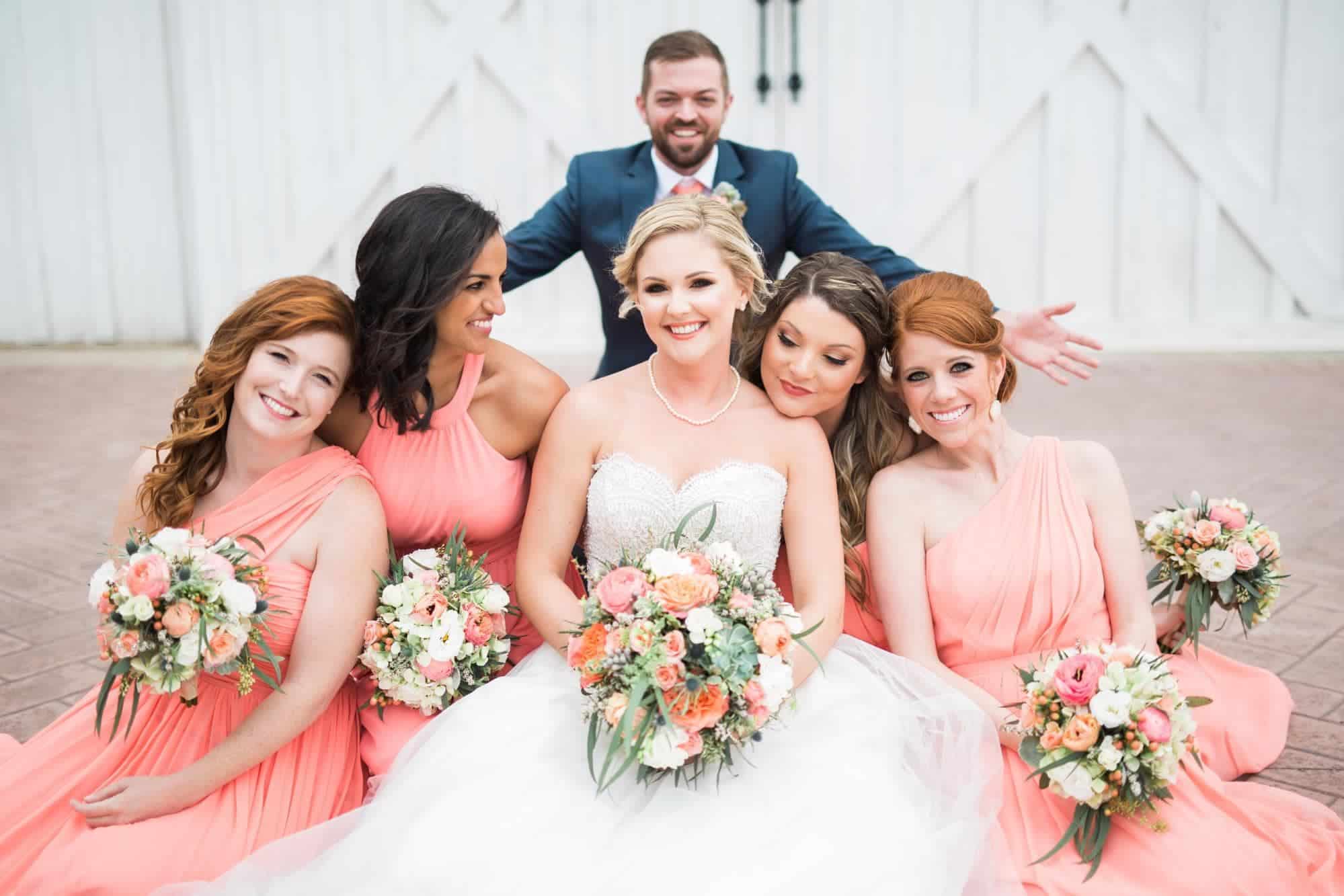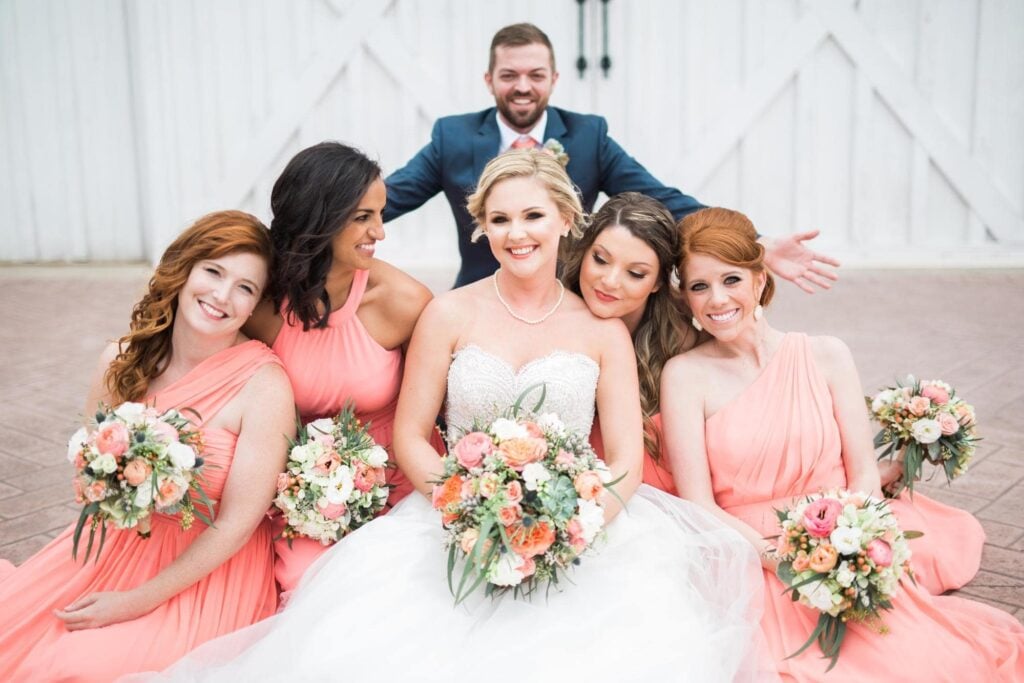 Instead of having different colored bridesmaids dresses, try keeping the same color while changing up the style of each dress.
2. Purple Royalty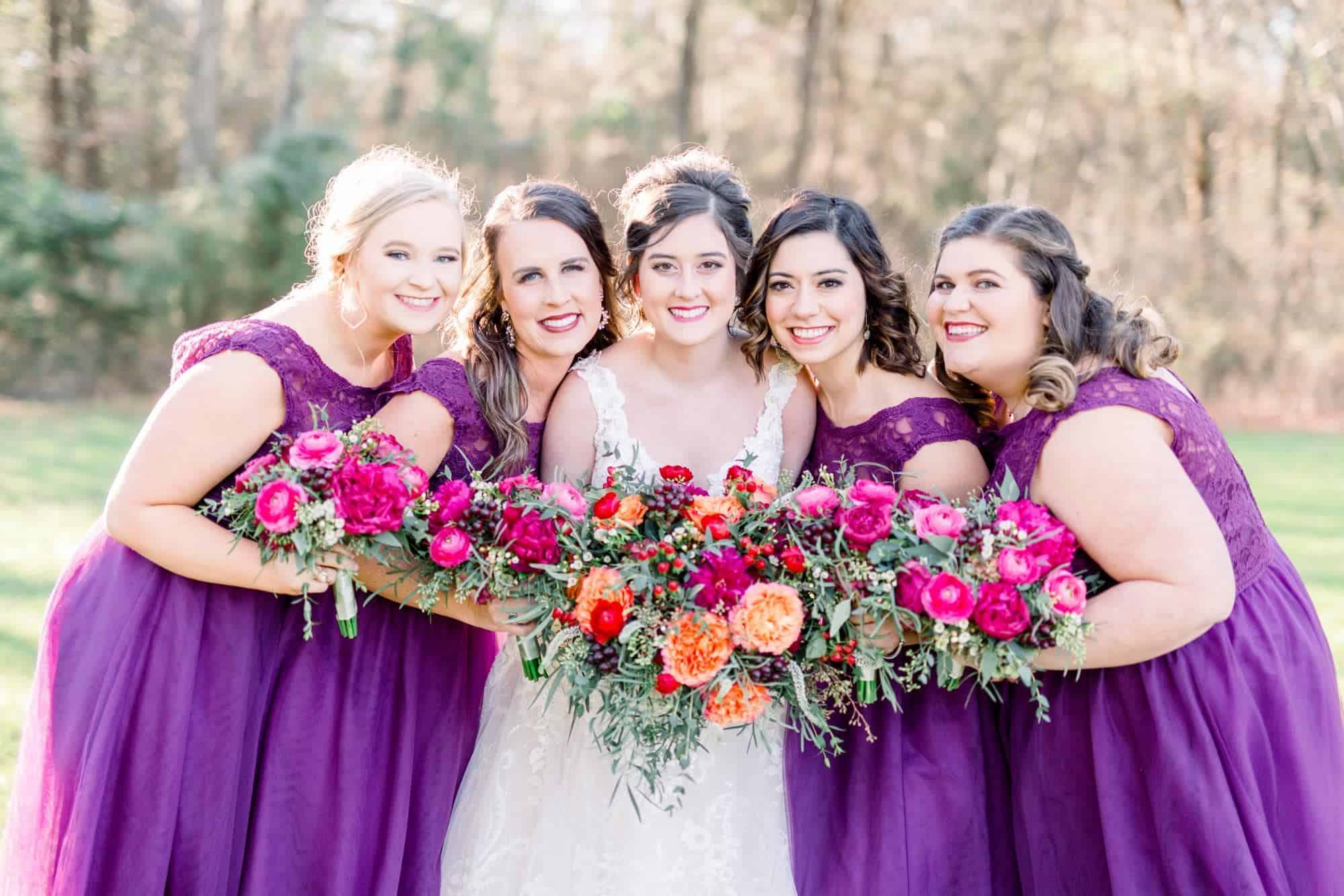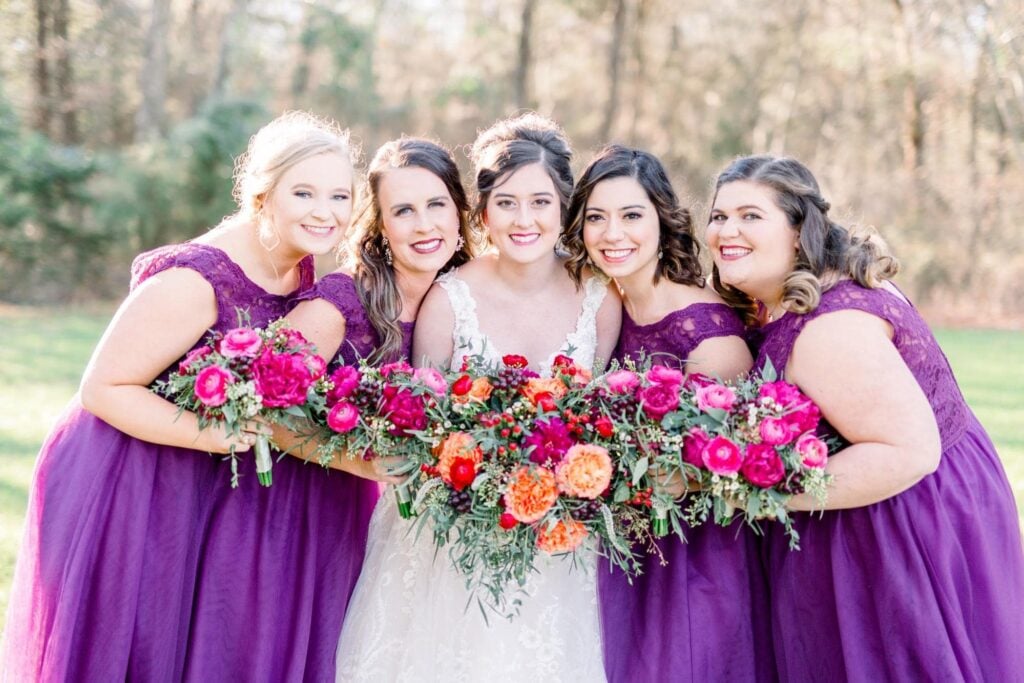 Purple dresses paired with fuchsia flowers and accessories are gorgeous and perfect for summer or spring weddings!
3. Mismatching Baby Pink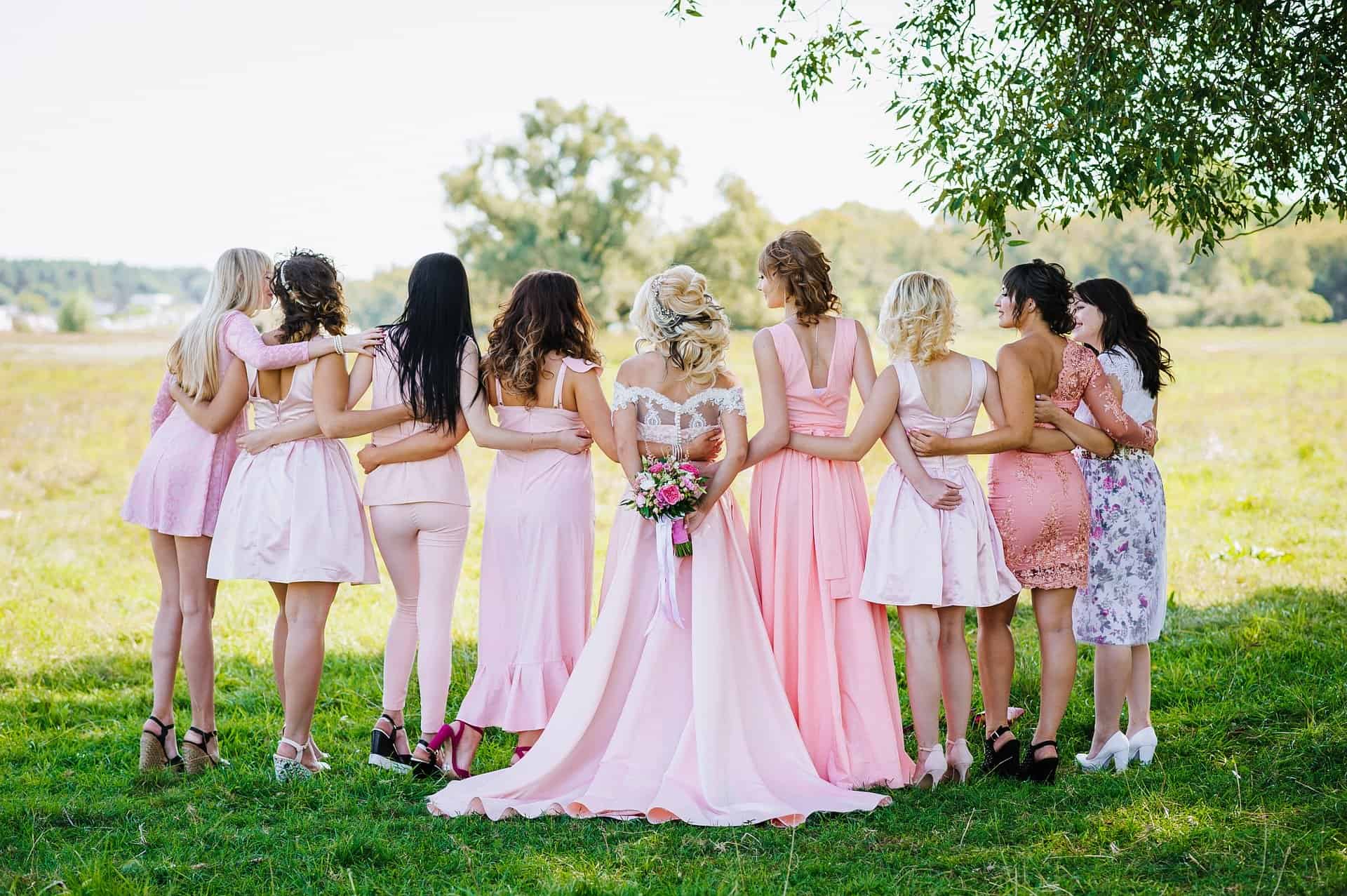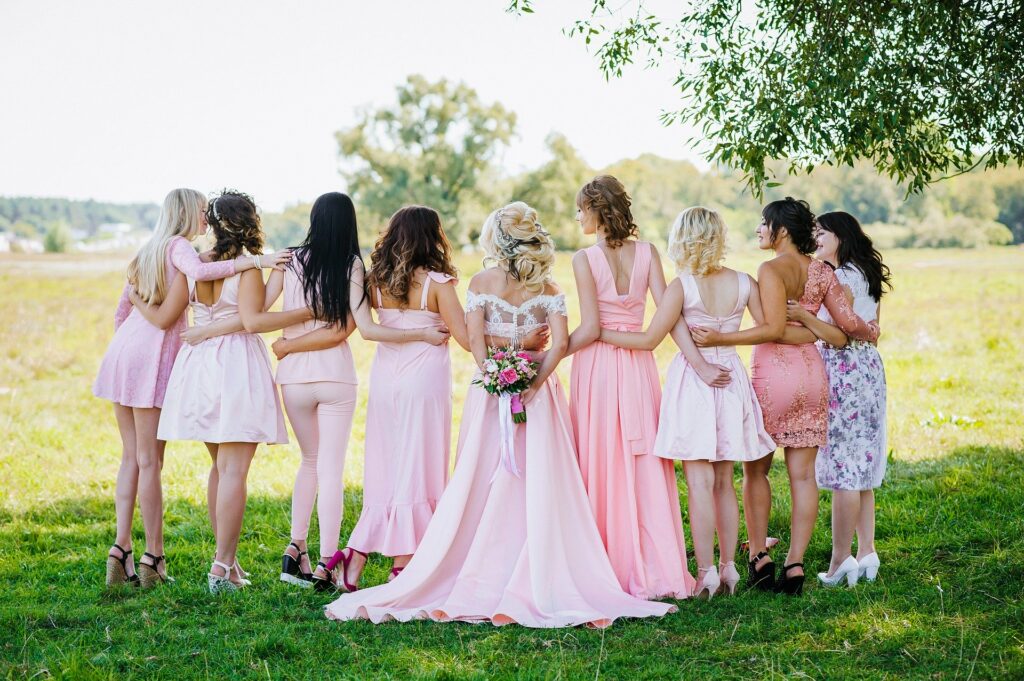 If you really want to make a statement, change up the colors and styles of your bridesmaid's dresses. And hey, break tradition by having some of your girls wear pants! This is a really beautiful and creative way to have your girls walk down the aisle.
4. Boho Beige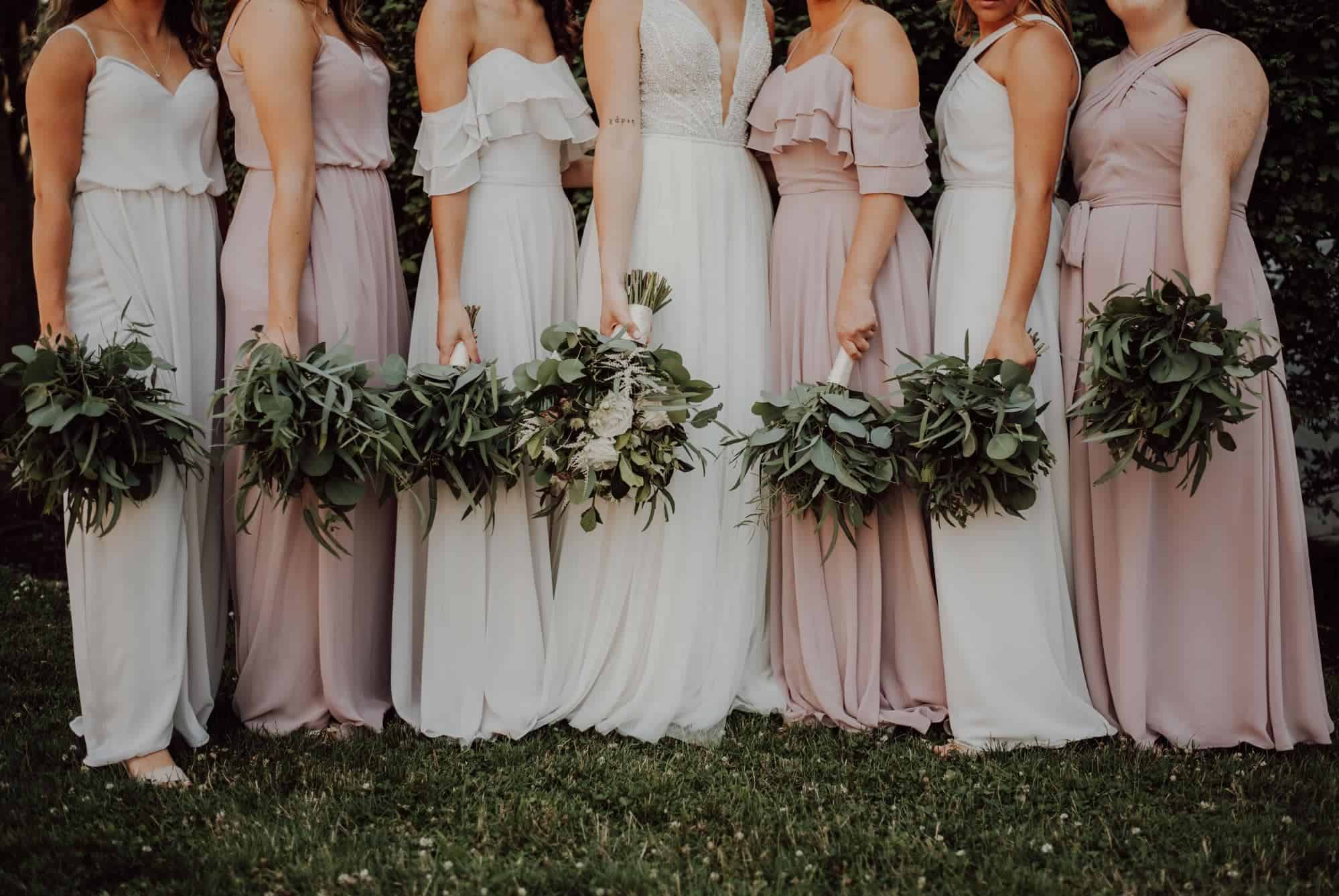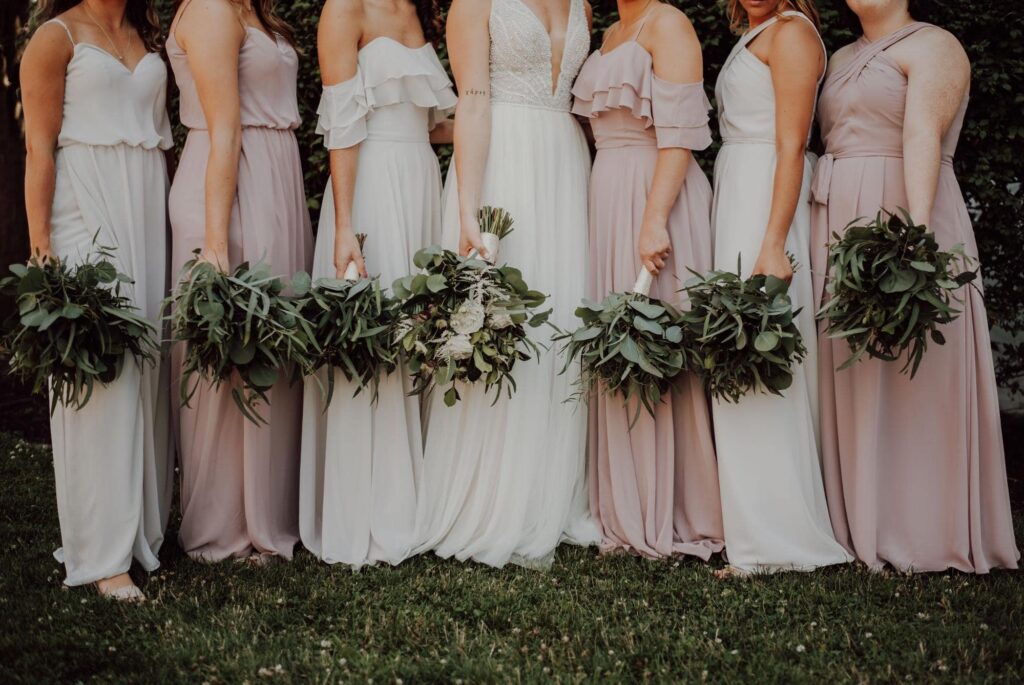 Boho and beige, along with white bridesmaid's dresses, are trending right now, and we can understand why. White bridesmaid's dresses are breaking all the traditional rules and paired with beige, it creates the perfect earthy boho style for your wedding day!
5. Refined Emerald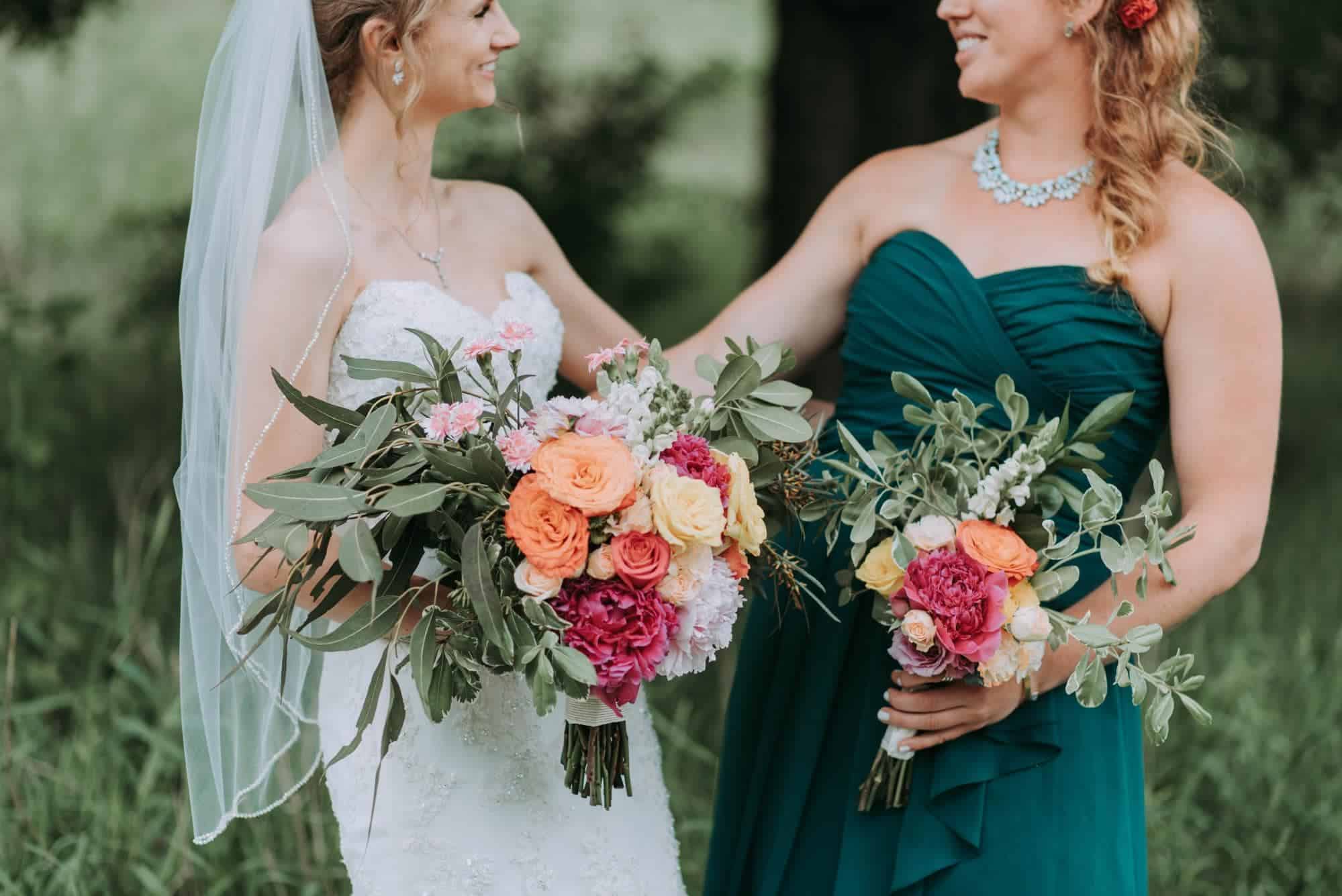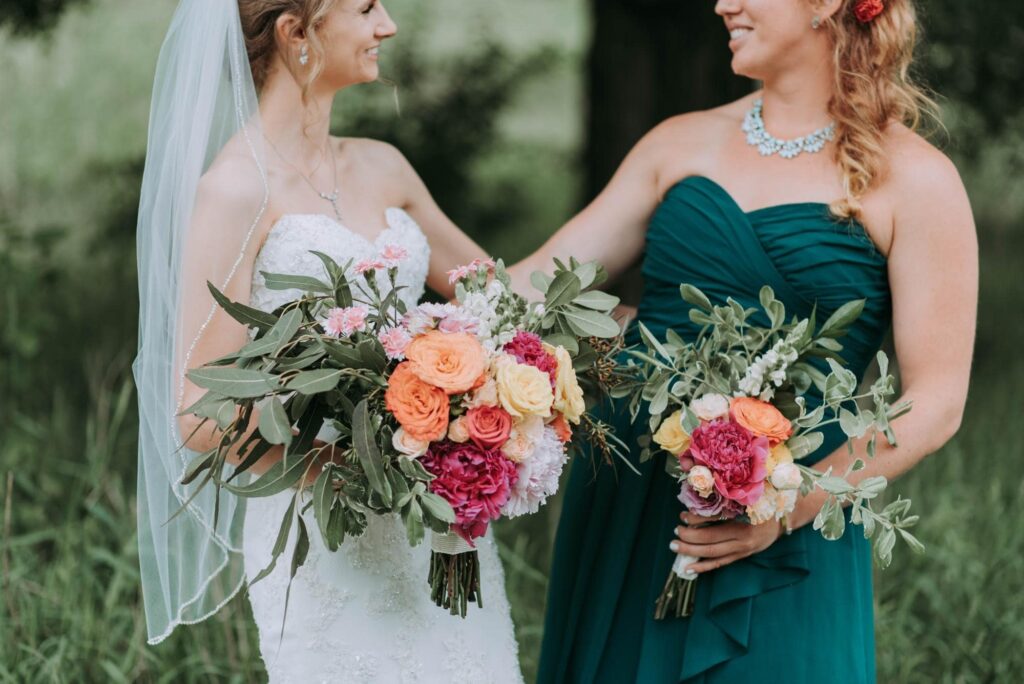 Emerald with a classic sweetheart neckline has always been a stunning combo, especially when standing beside the bride in her gorgeous white dress and it creates the impression of a classy and elegant wedding.
6. Elegant Sparkles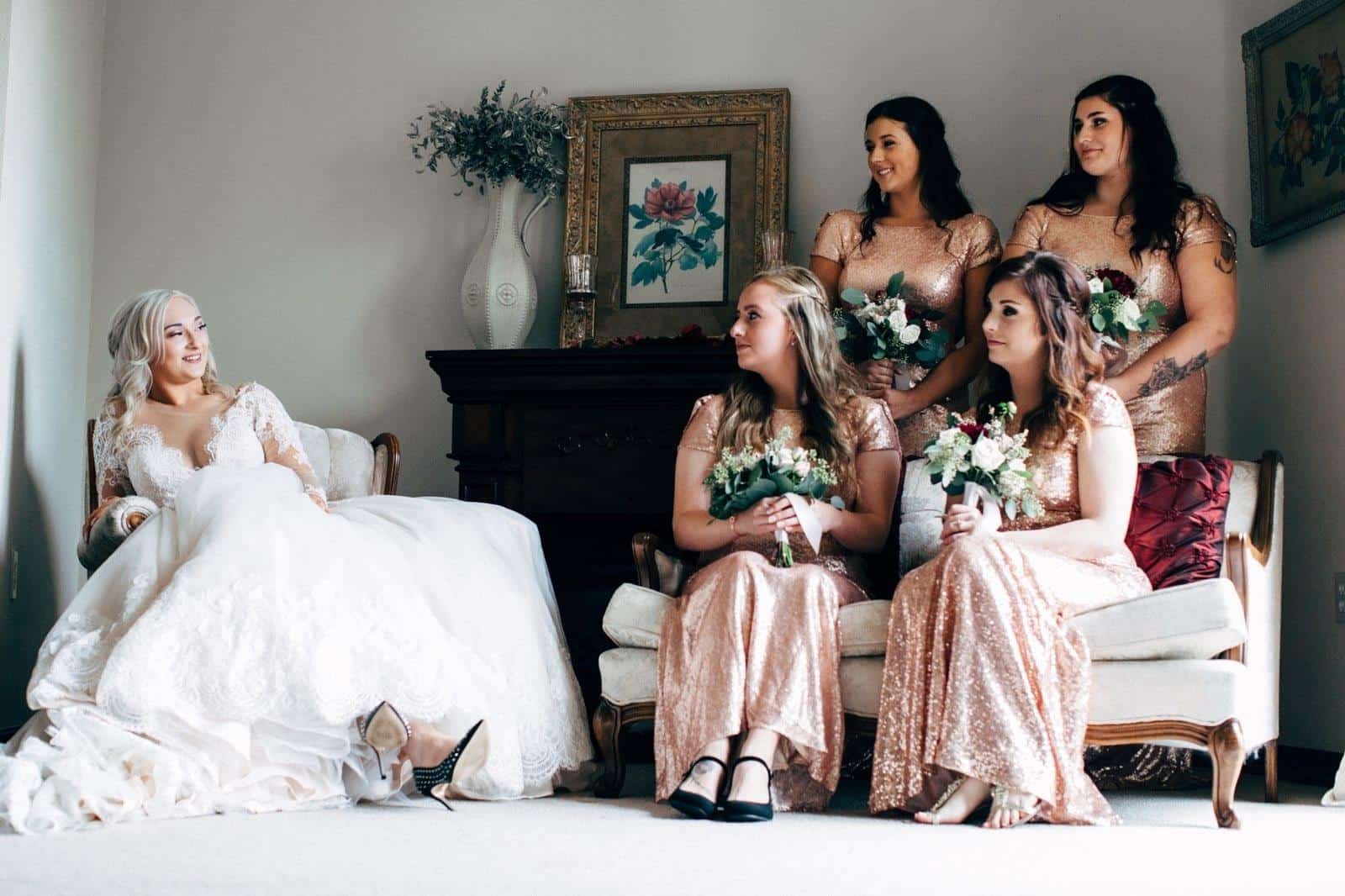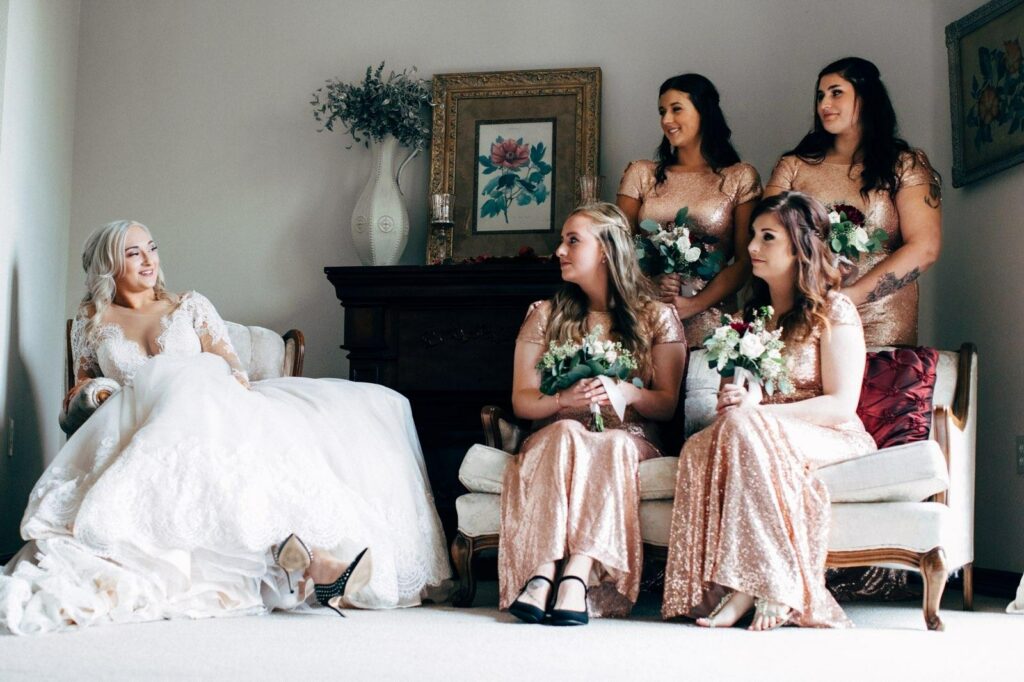 Who doesn't love sparkles? These dresses are sure to stand out and make your day magical. Incorporate sparkle elements to your wedding to tie it all together! 
7. Perfect Pink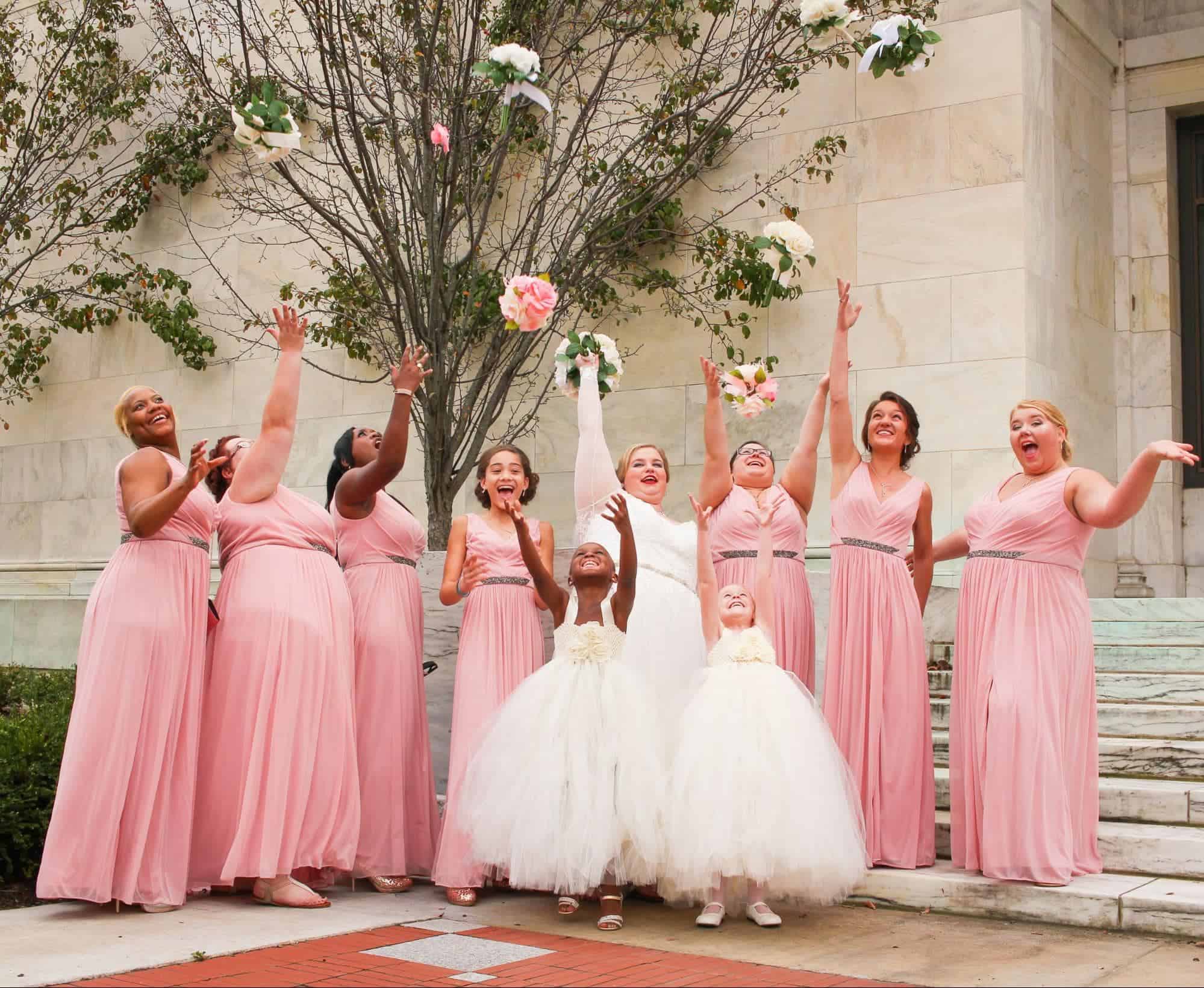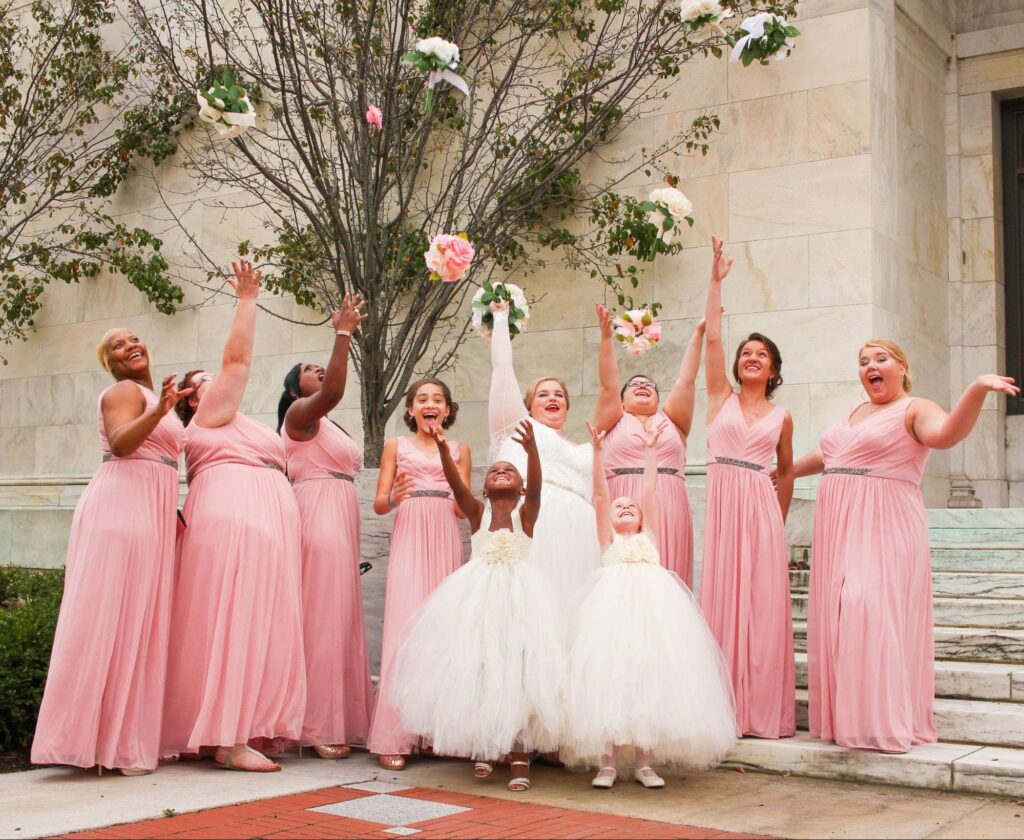 You can never go wrong with pink, and these dresses are gorgeous! Looking for a dress style that accentuates and flatters your curves? Have your bridesmaids wear dresses with cinches at the waist that bring it all together while also letting it flow!
8. Casual Blue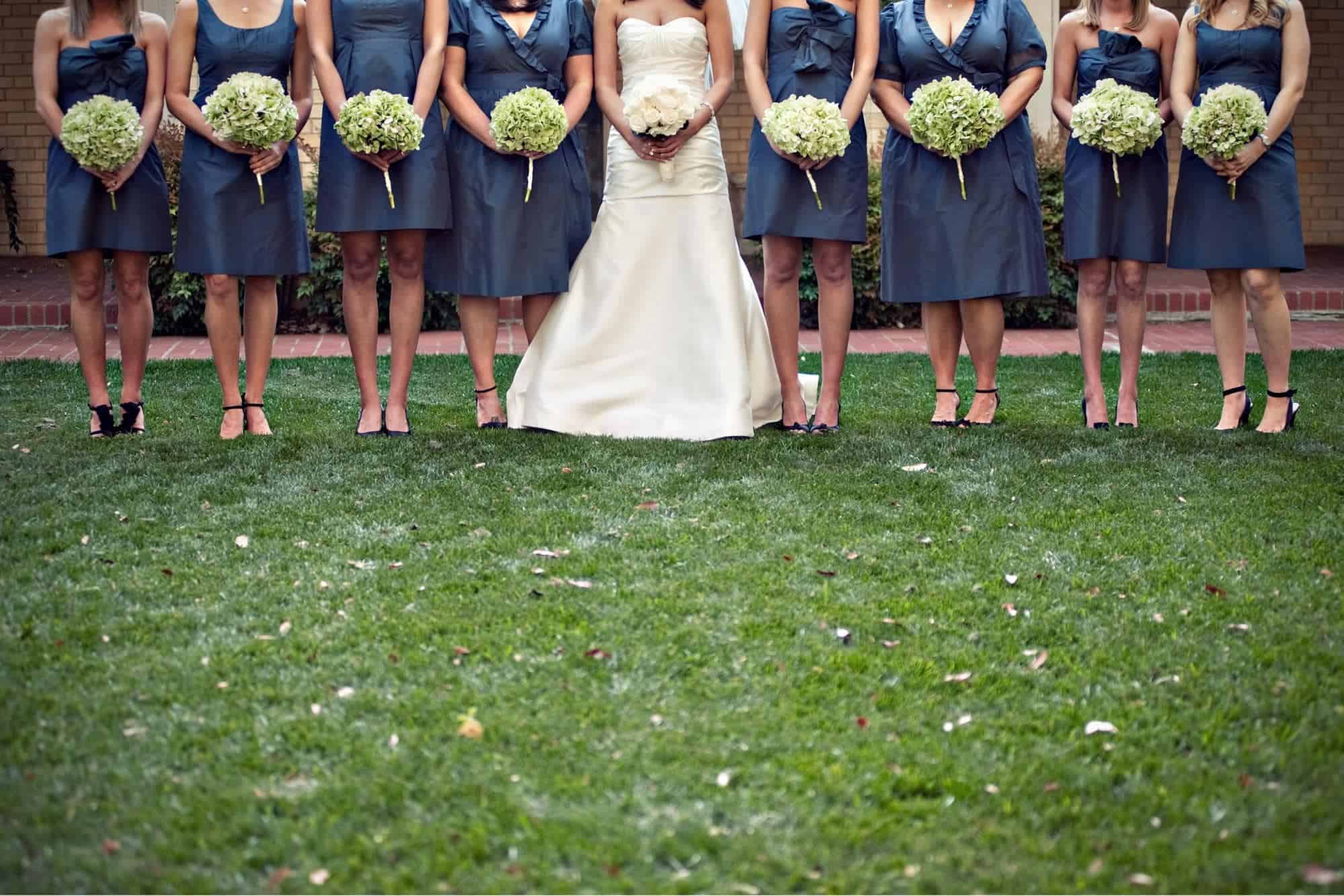 If you want to go for a casual and relaxed look with your bridesmaids, have them wear tea-length dresses with cotton or similar, material. This is just enough to say we're celebrating, but not going overboard with our attire!
9. Relaxed Spring Green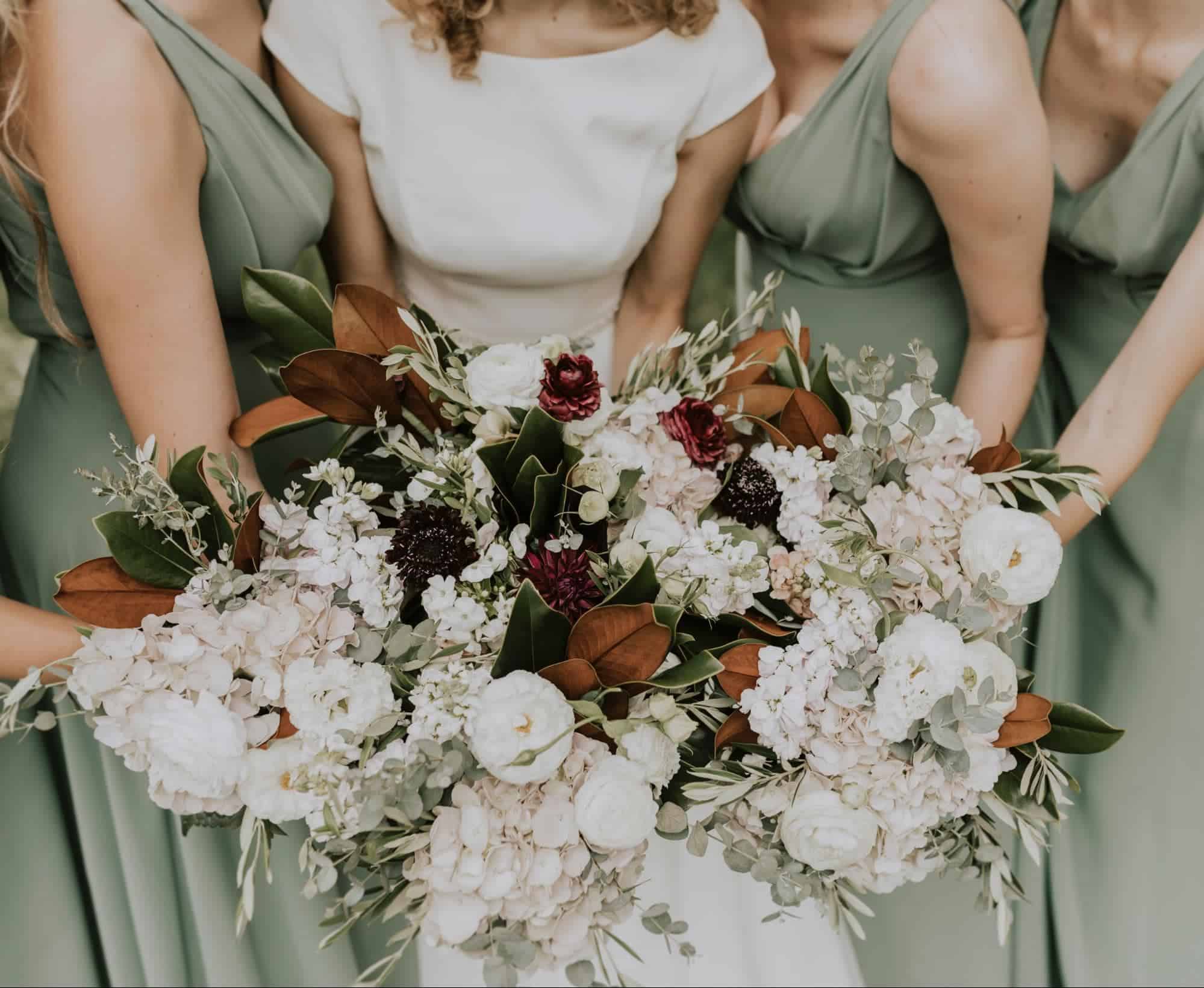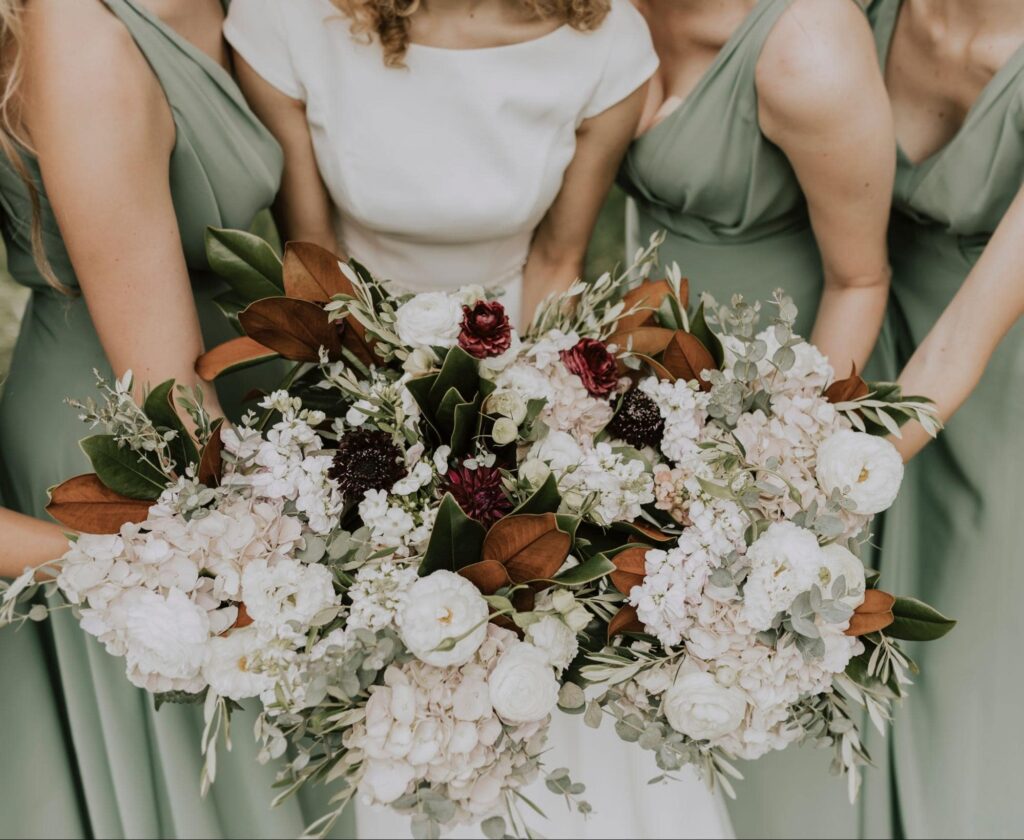 These dresses and color schemes are beautiful for spring or fall weddings. Again, the relaxed fit gives a whimsical fairytale feel, while also keeping things elegant and fun!
10. Minimalistic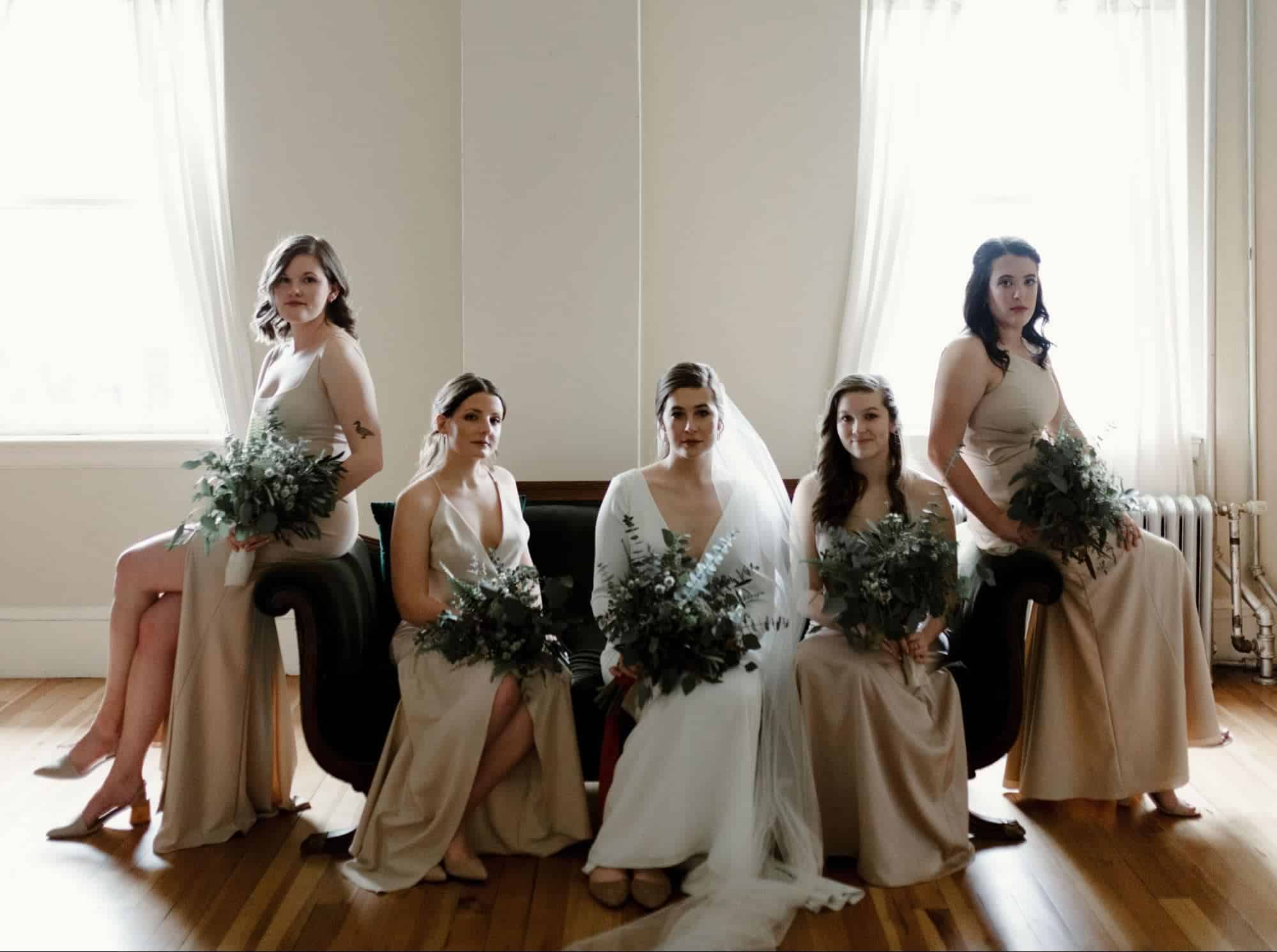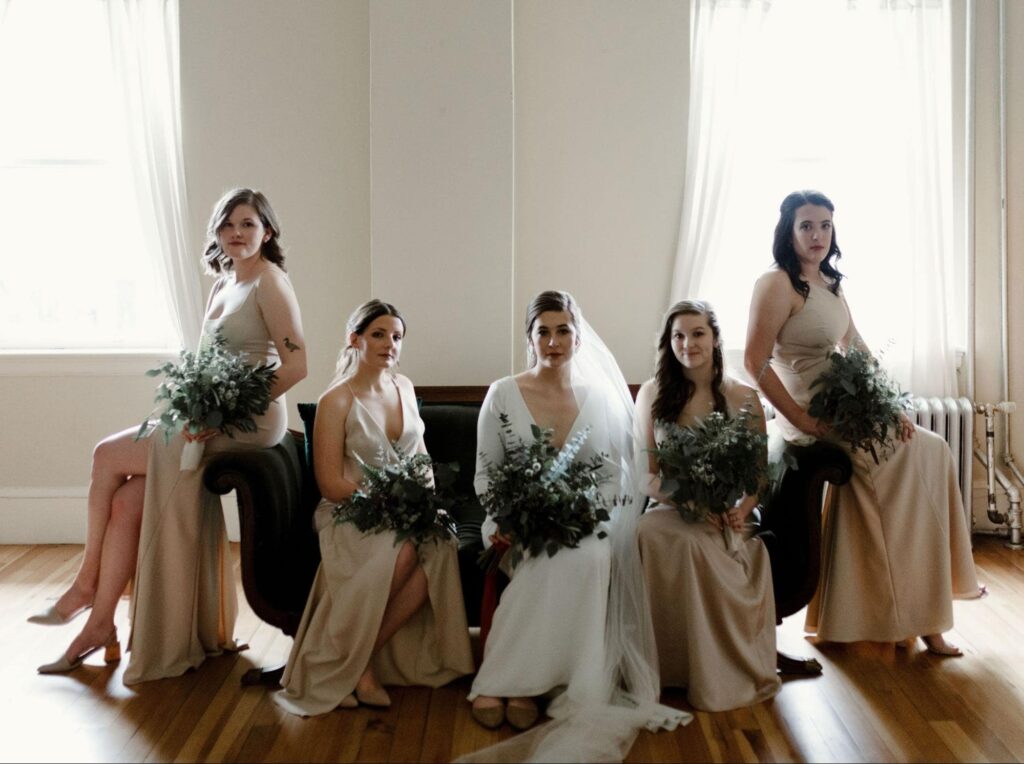 Everyone wants to be a minimalist in 2020, and these simple laid back dresses emphasize the beauty of the bride and her closest girlfriends, not to mention the color combo is beautiful!