Looking for some centerpiece inspiration for your wedding? We have you covered with these 15 stunning centerpieces that are both unique and trendy.
Let's check them out!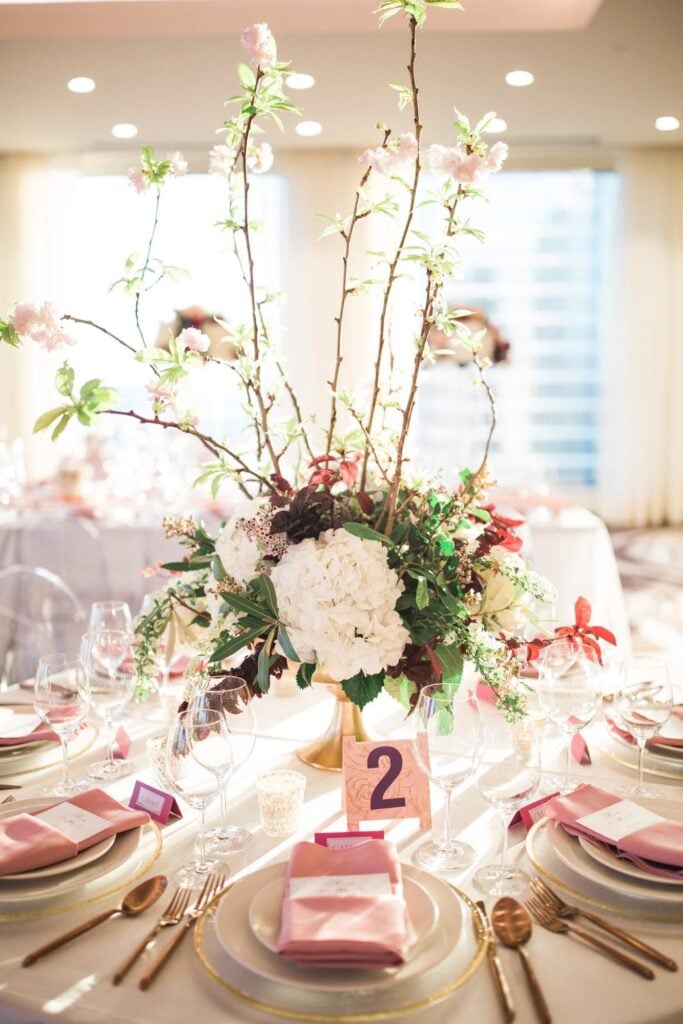 This centerpiece by Wild Rose Events offers both short and tall elements to give your table a full feeling.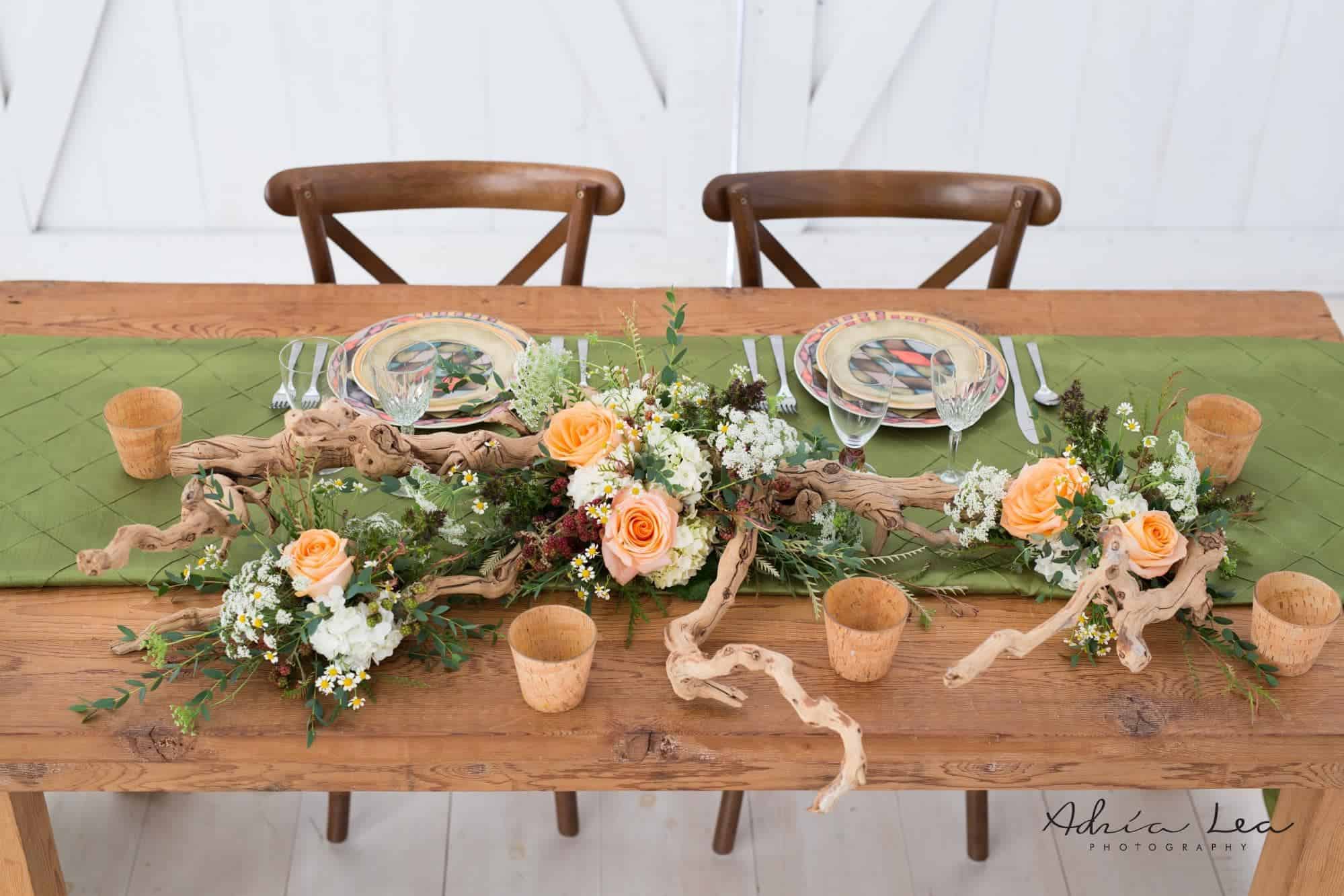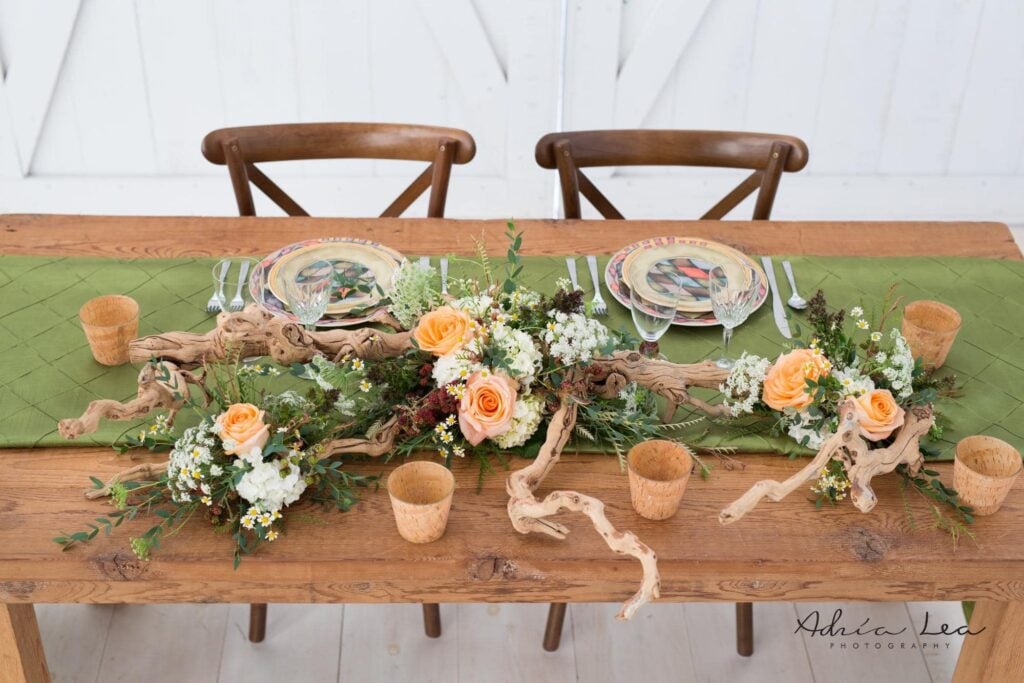 This earthy centerpiece is perfect for rustic, spring weddings, or brides who love the outdoors!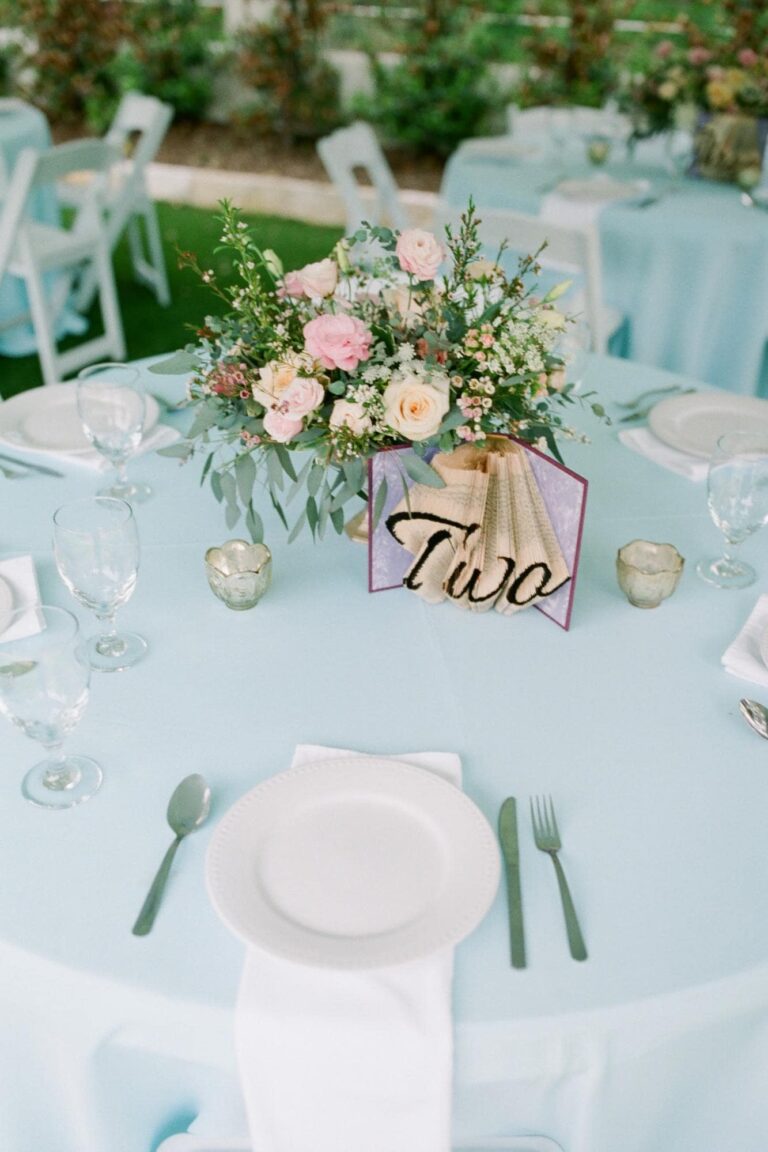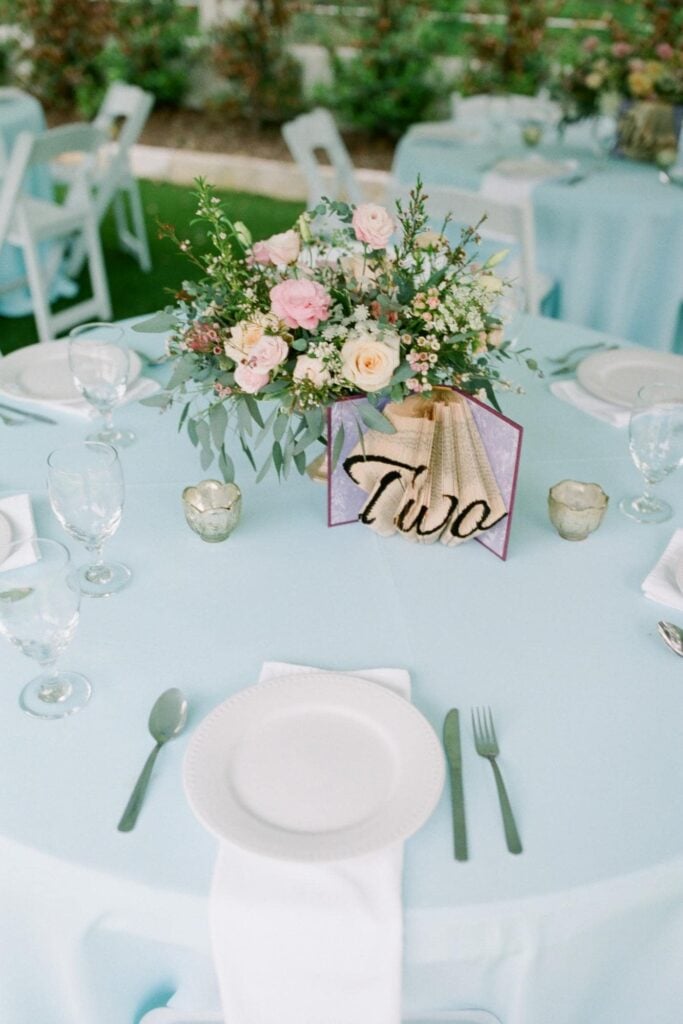 Simple and springy, this wildflower centerpiece is relaxed while also elegant!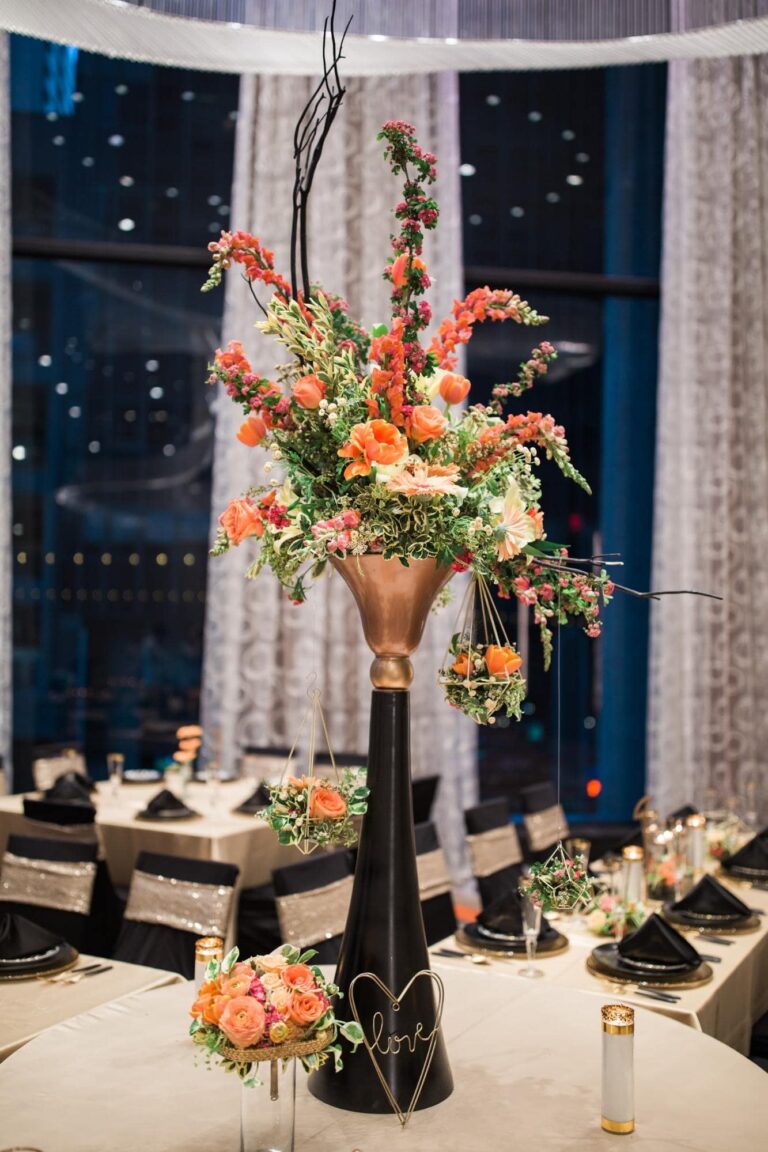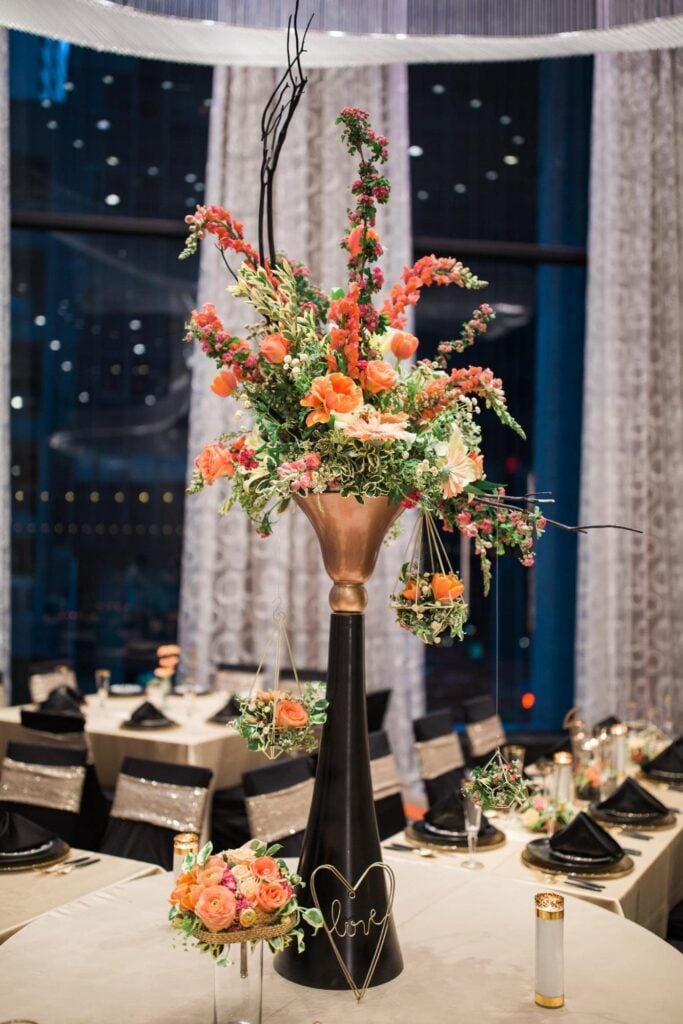 Tall centerpieces are all the talk in 2020, and this piece by Wild Rose Events captures the luxury feel while also adding unique hanging elements!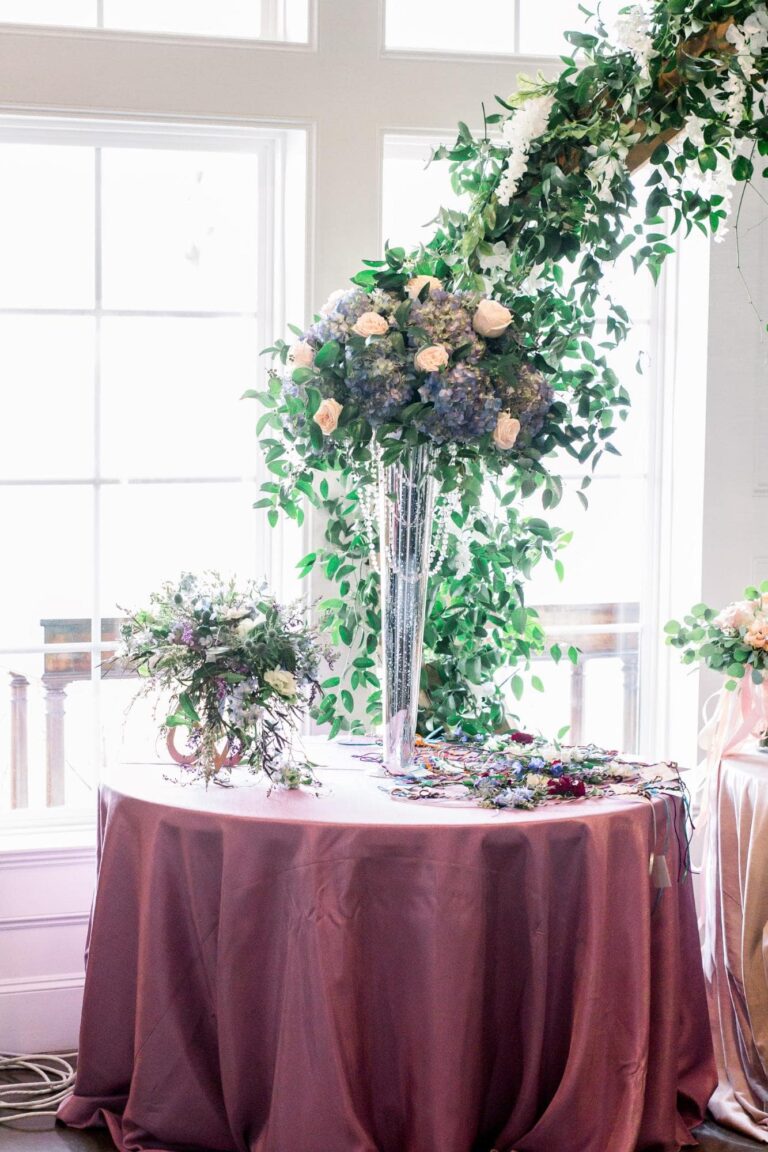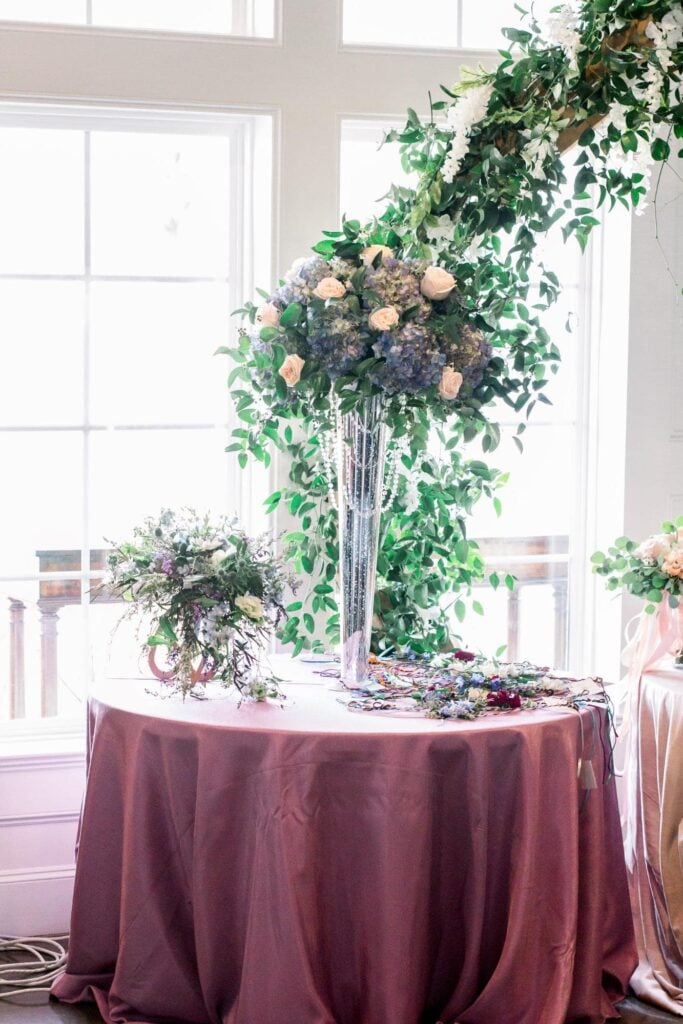 Tall, full, and lots of greenery! This is what brides are looking for in 2020 and this centerpiece brings it all together in one centerpiece!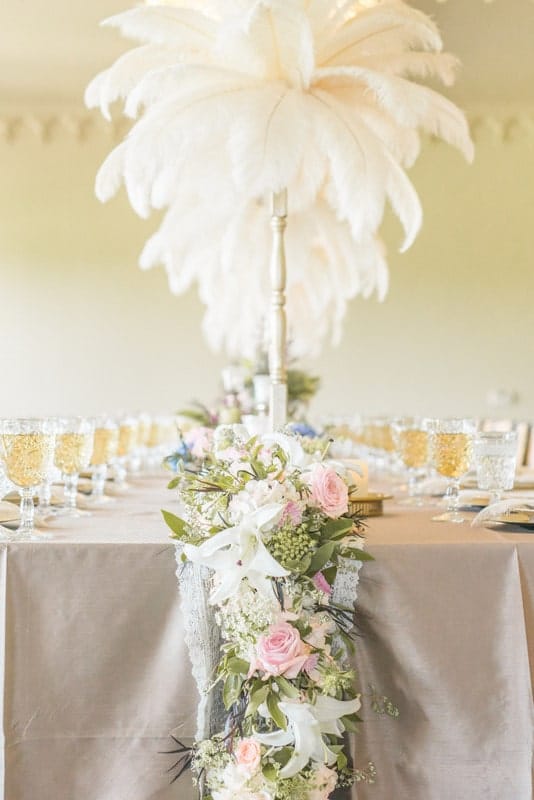 Want to change it up and add unique elements to your table centerpieces? Try adding tall feather accents that tie in with your flowers to give it a modern and bold feel.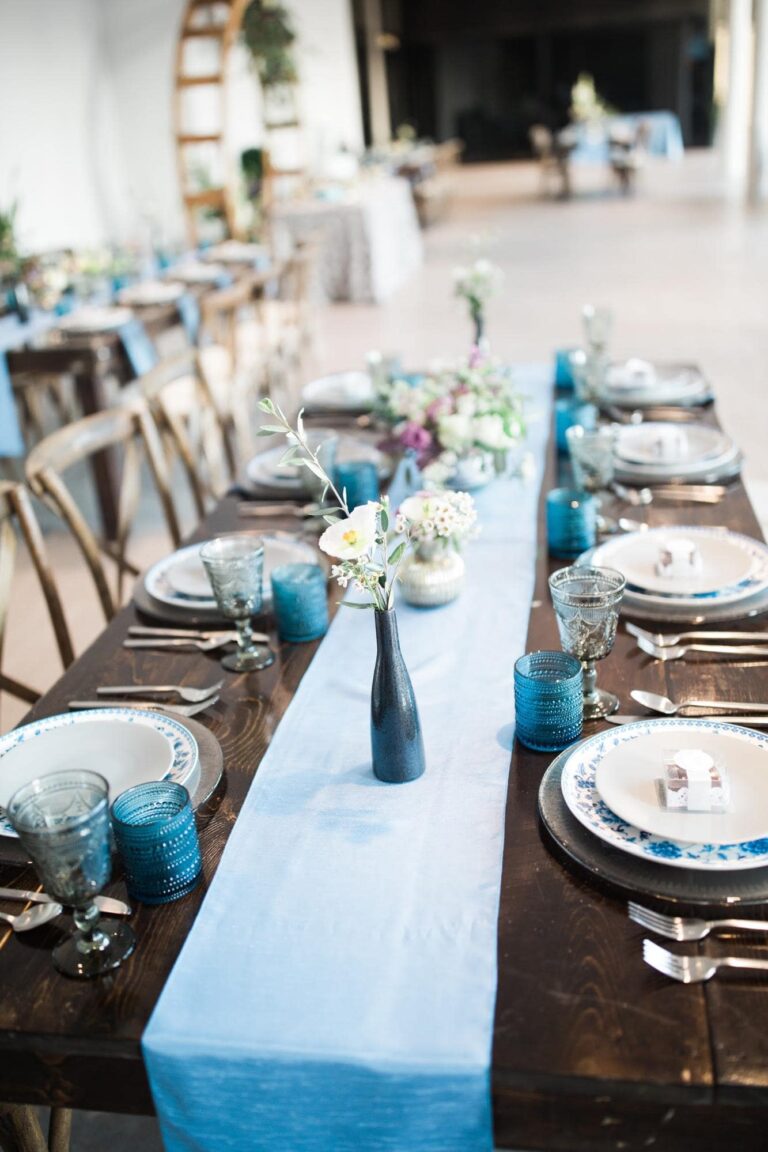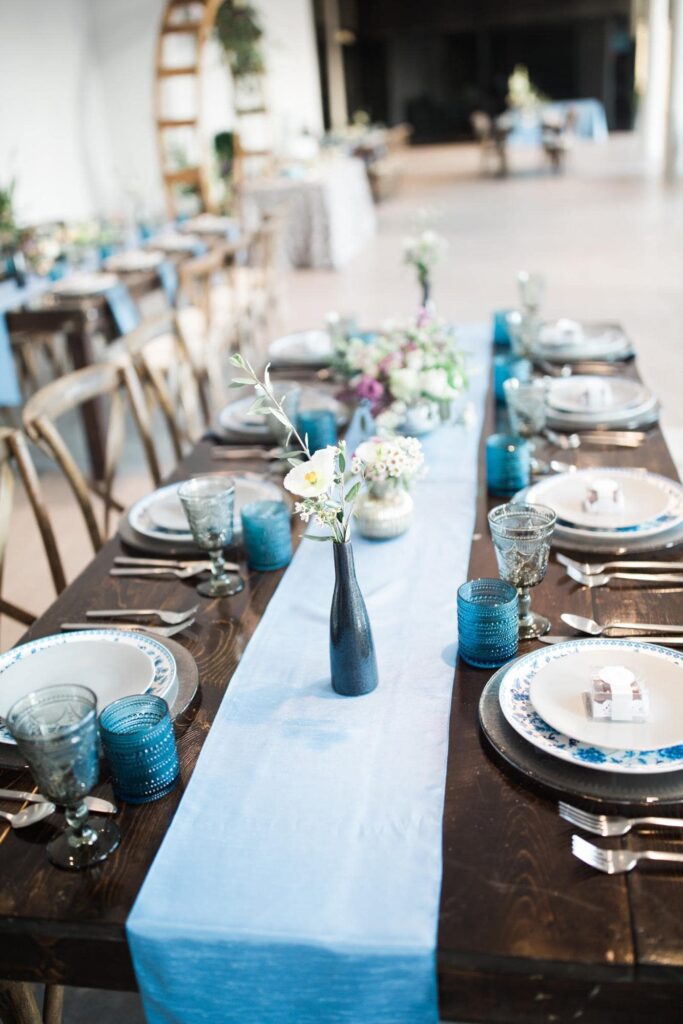 Minimalistic wildflowers with gorgeous vases are a beautiful way to bring all of your decorations together and make guests feel like they're at a spring or summer wedding!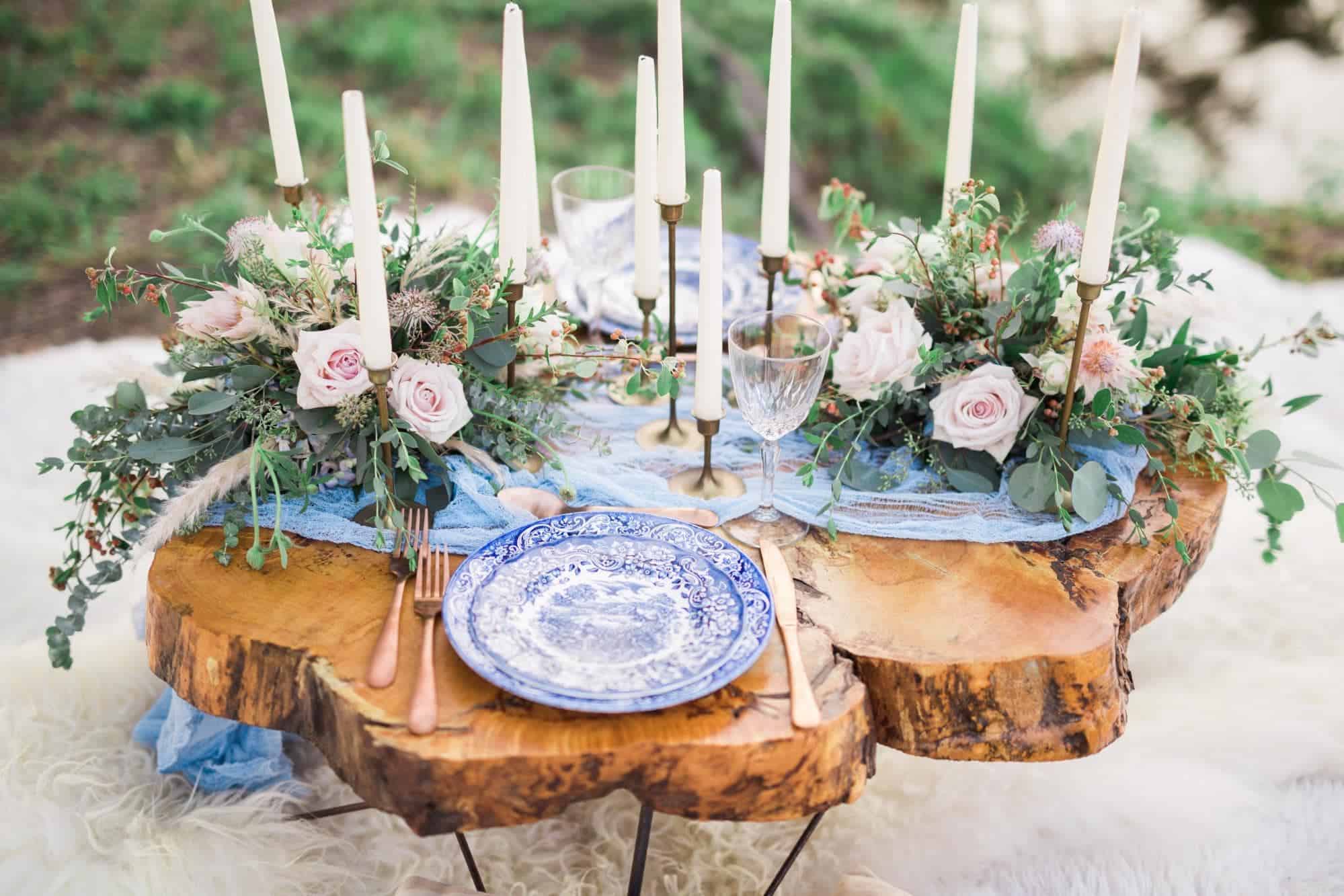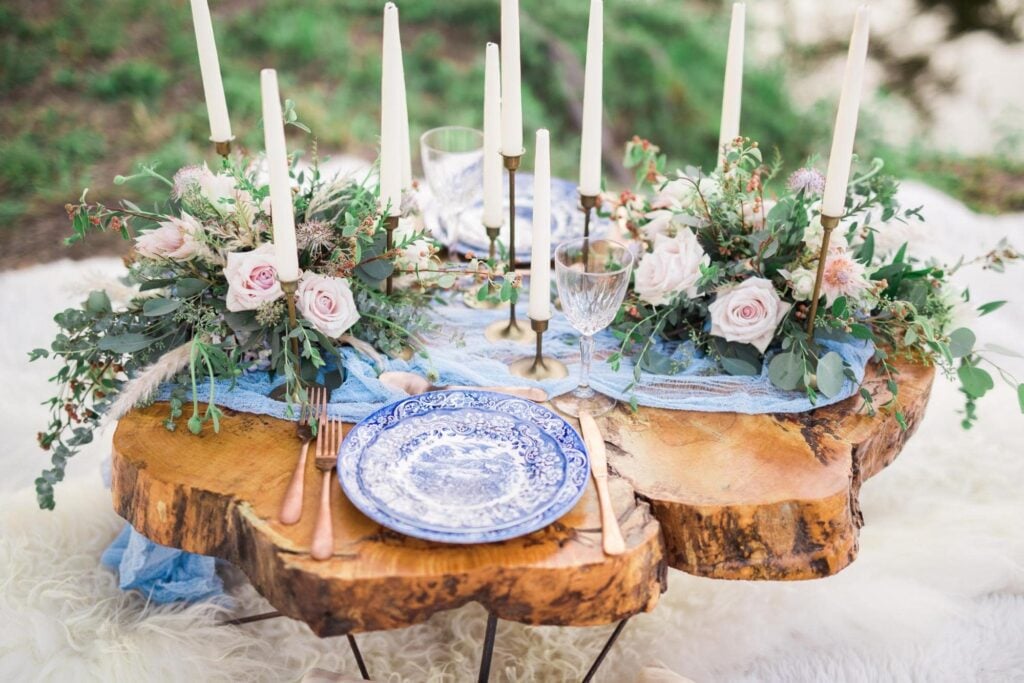 Love tea parties and victorian style decor? Use lots of candles and be extra detailed on the plates and utensils!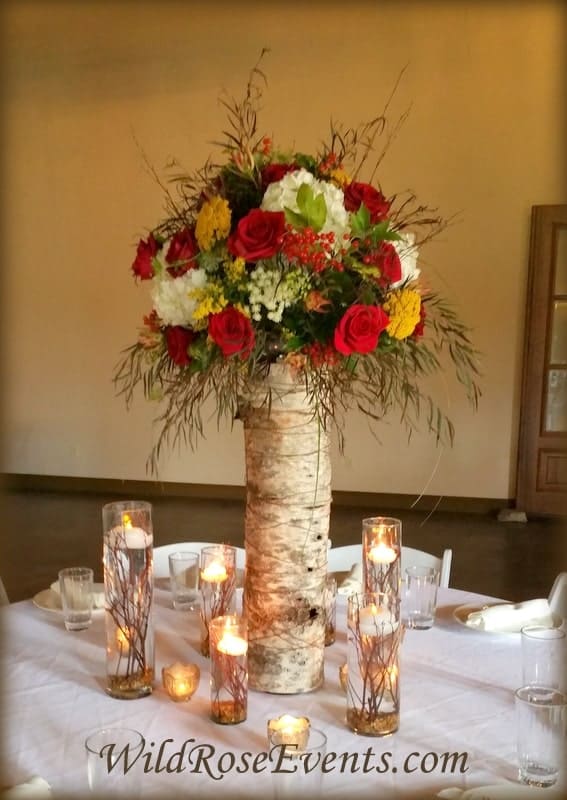 If you love the rustic style, then this arrangement is sure to get you inspired for your rustic style wedding! If you really want to go big with your rustic centerpieces, add more branches and even change up the flowers!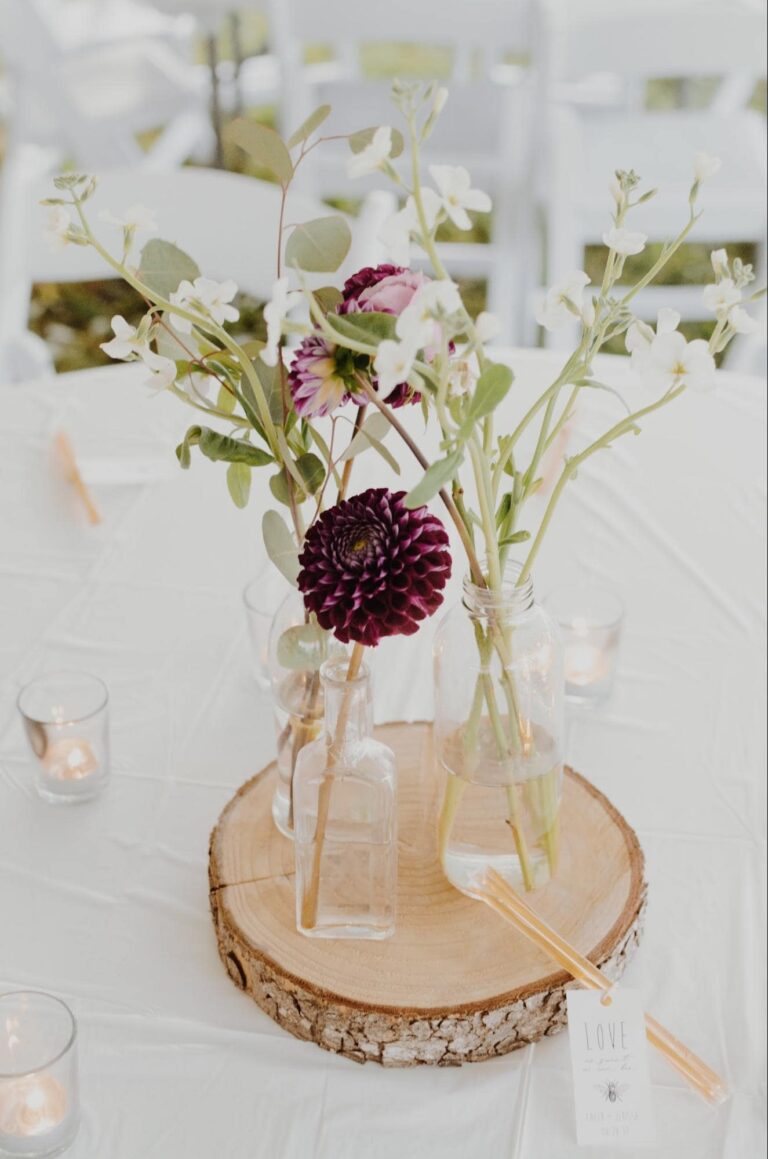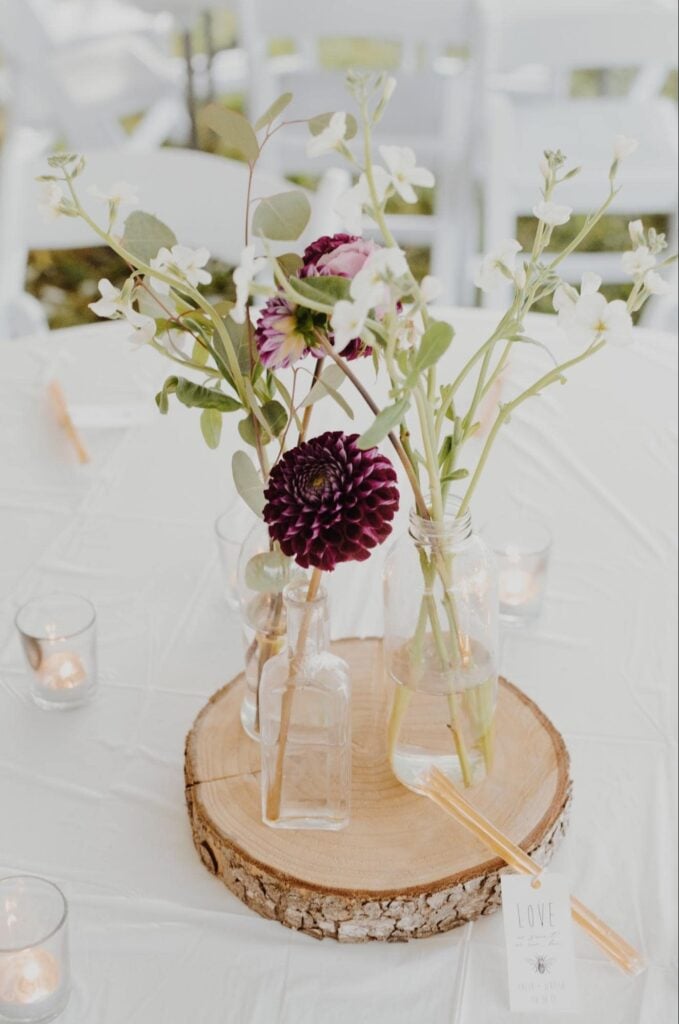 This is one of my favorite centerpieces. There is just something so beautiful about simple beauty, and this small piece makes a big statement about the bride's style.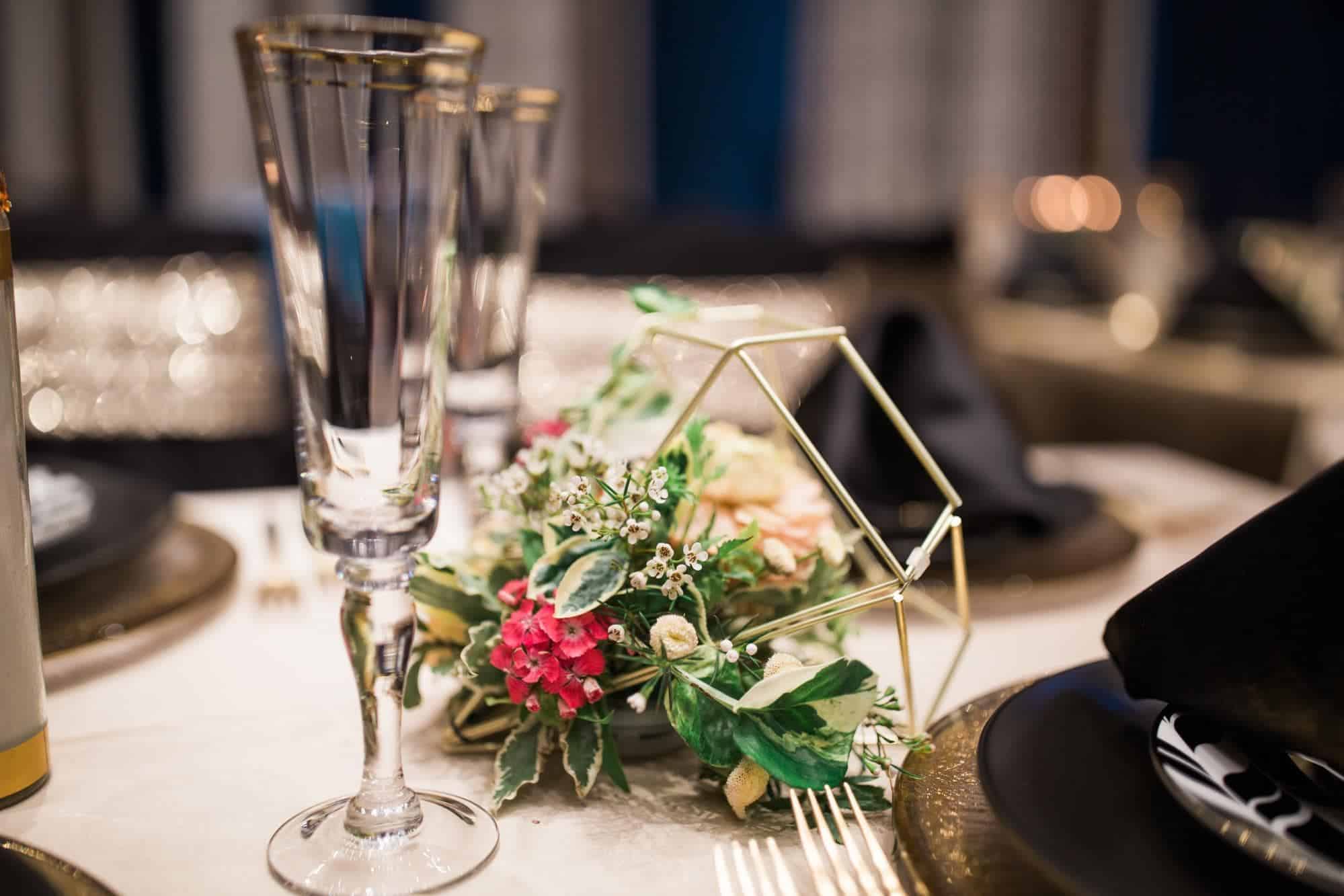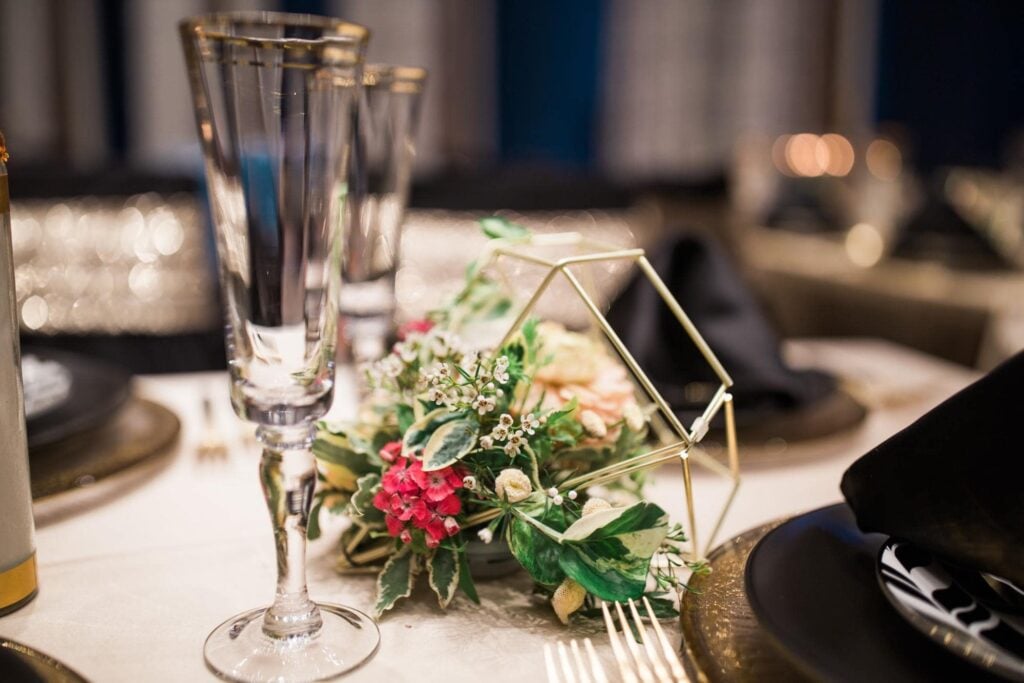 Versatile and dainty, geometric terrariums are trendy and pretty! Whether you want candles or flowers, boho or black tie, they fit every occasion.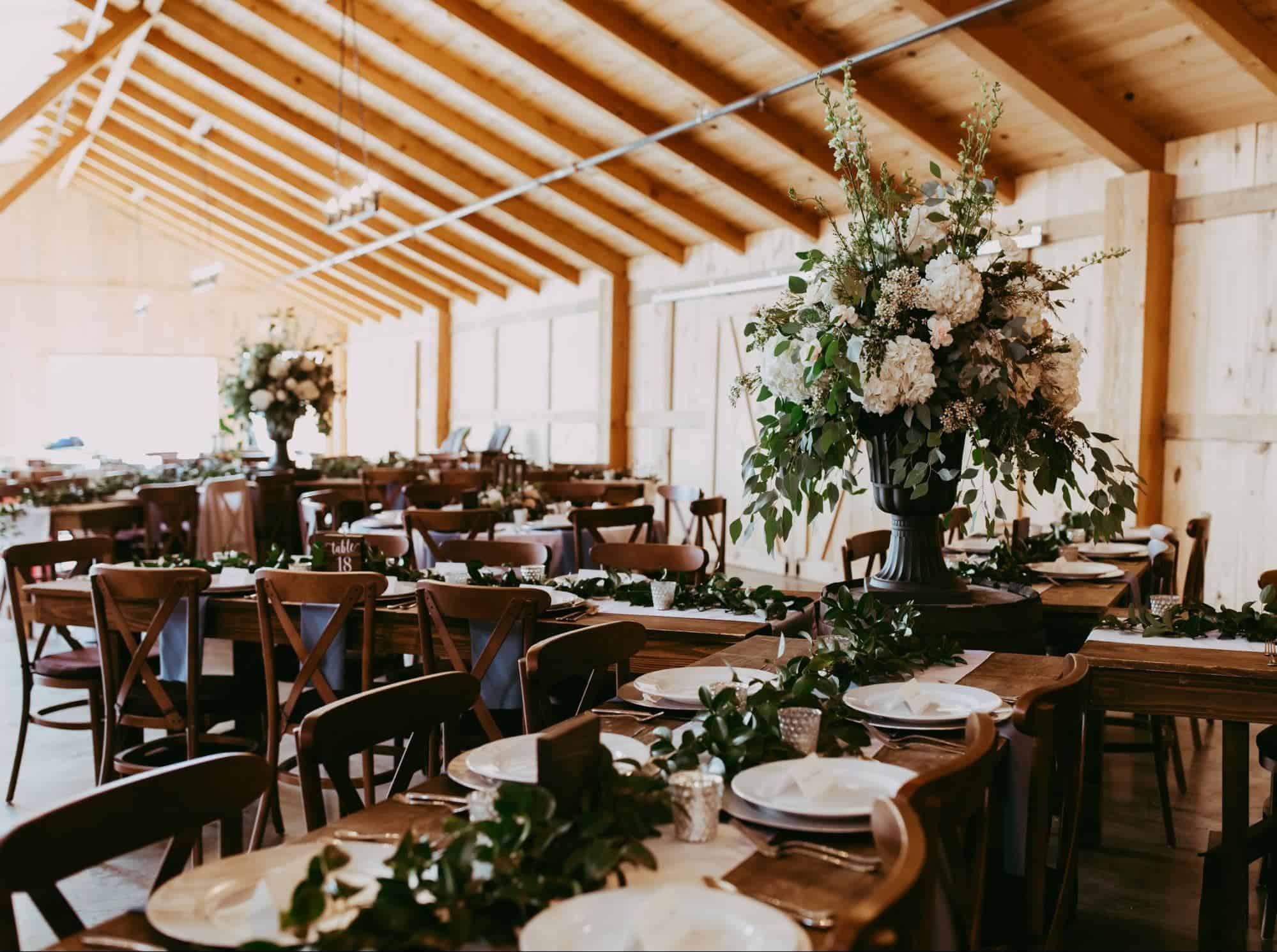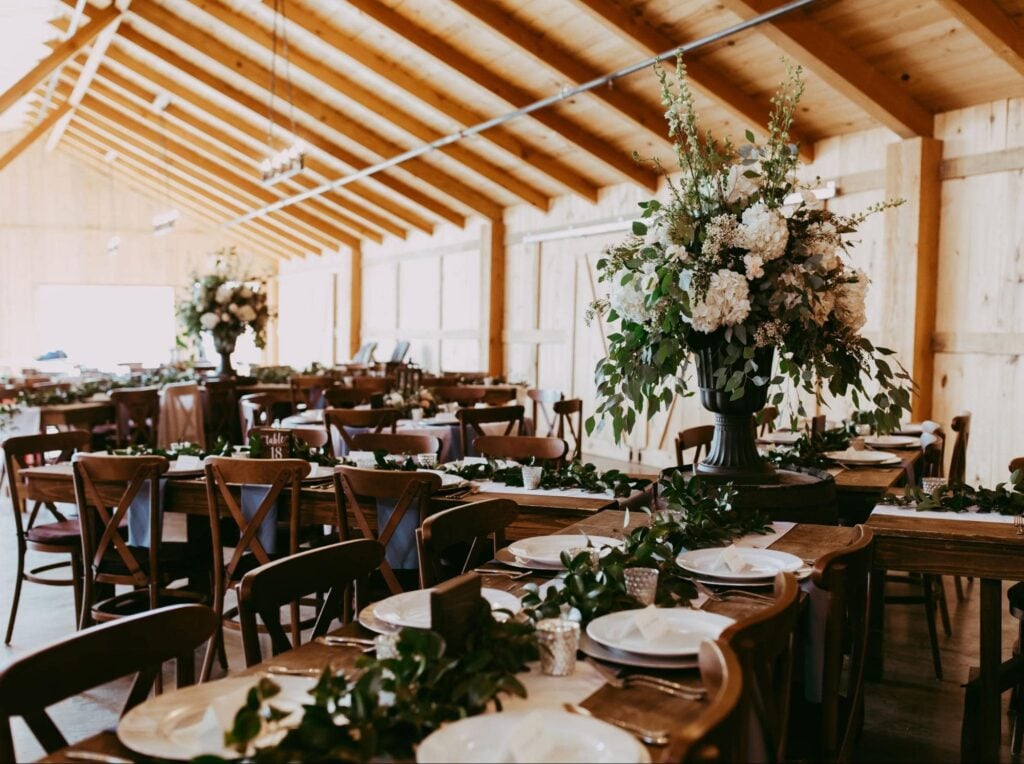 Long tables with long simple table runners and big pops of flower arrangements. Its gorgeous, especially if you want to connect your tables and incorporate things in your wedding that aren't traditionally seen.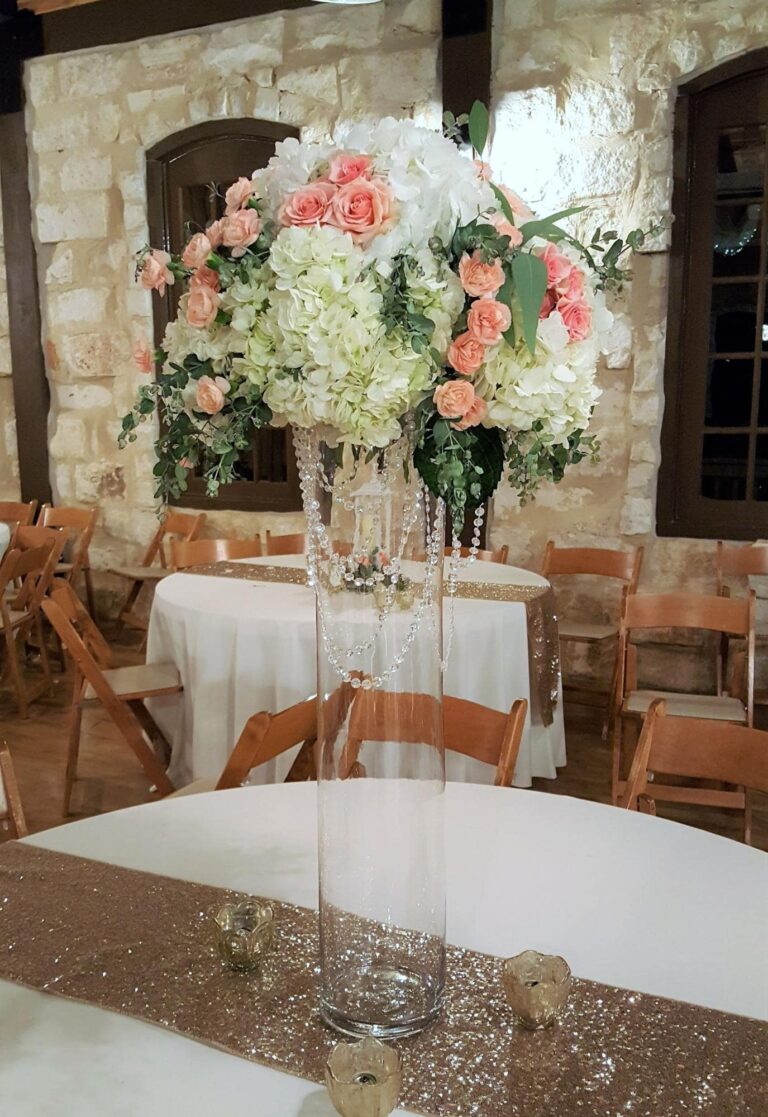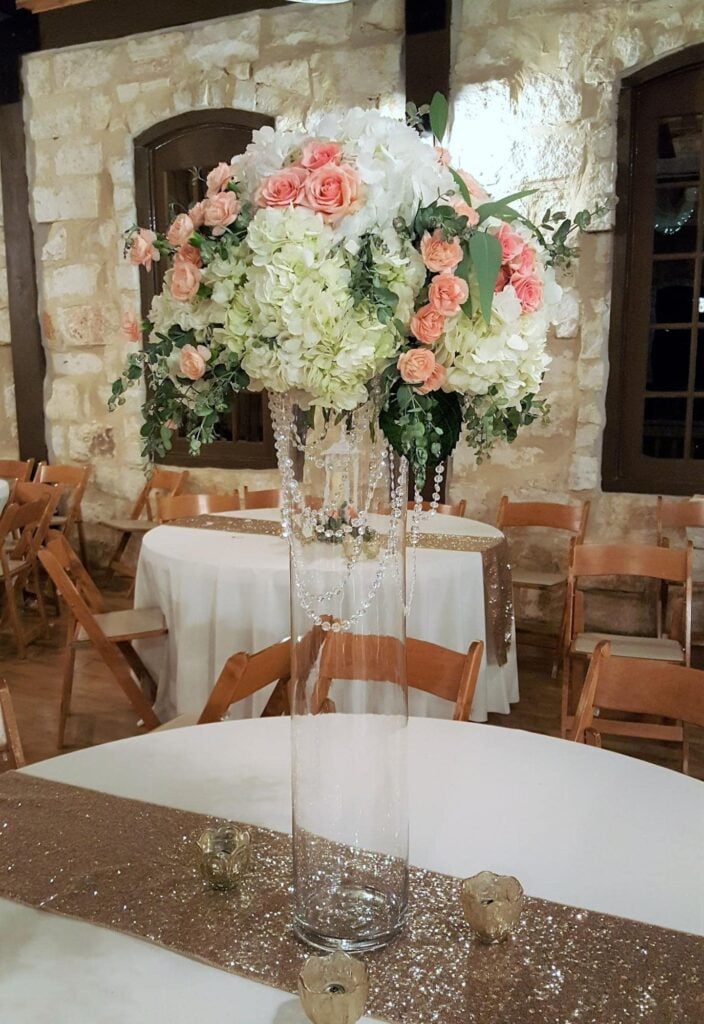 If you're a bride who likes more bling and sparkle, go with sparkle table runners, shiny vases, and diamonds! Play around with it in any color you like and see what happens!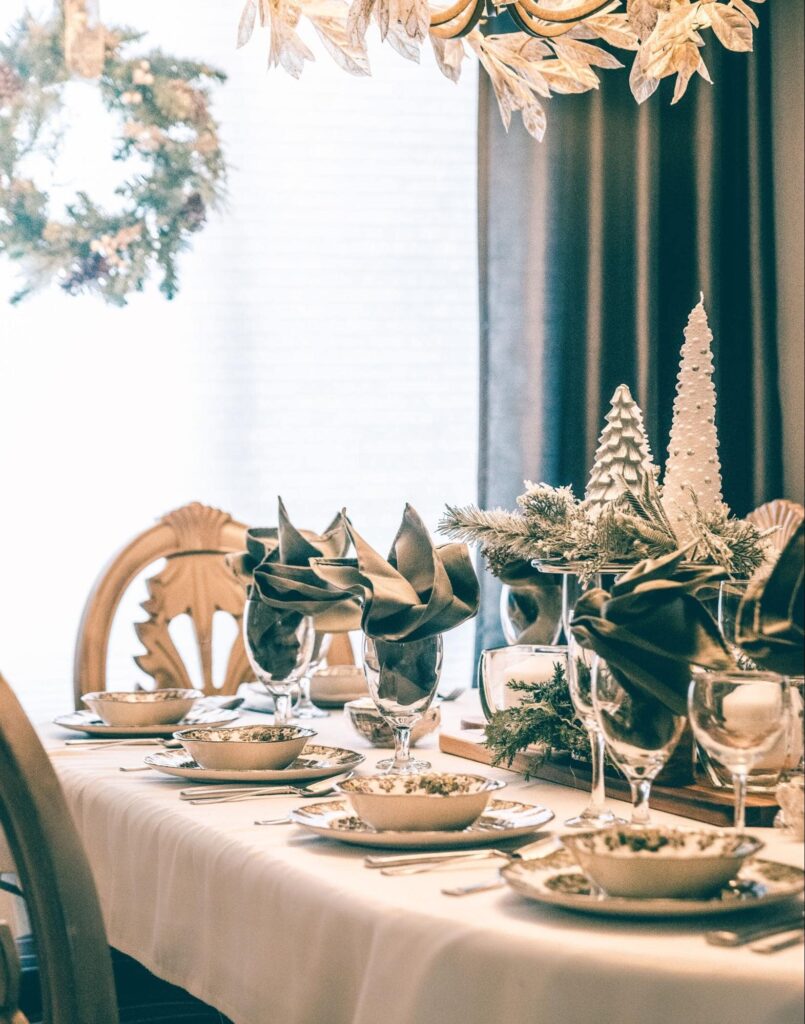 For the winter bride, bring outside in, to your table! Silver fir trees, gray napkins, silver utensils, they all come together for the perfect winter wonderland wedding!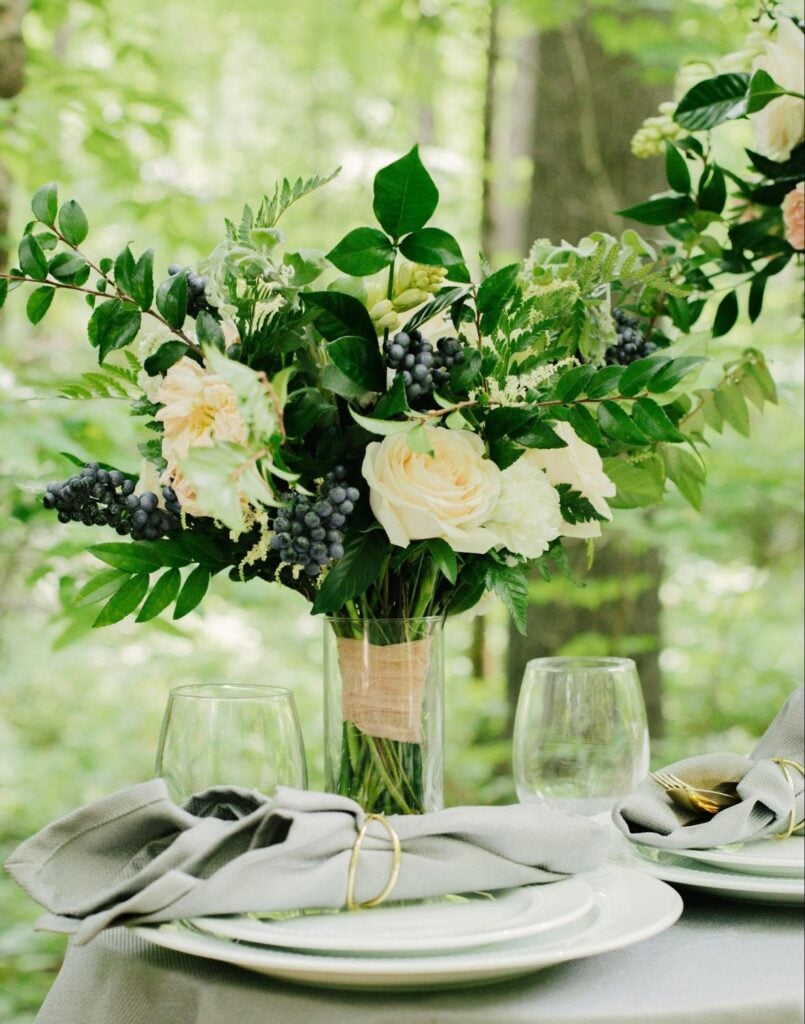 Gorgeous green and white with pops of blueberries! Make these centerpieces different heights or keep them as you see in the picture, either way, its an elegant way of creating dynamic in your centerpieces.