If you want your wedding to be unforgettable in every aspect, then you need to find creative ways to make the occasion stand out.
Choosing beautiful decor, delicious food, and an amazing setting is a great start. But nearly every wedding has these. Will they really be enough to eternalize the memory of your special day?
Probably not. So what can you do to make your day unforgettable?
When asked this question, many brides reply with what they look forward to most in the wedding planning process: picking the perfect dress.
But what if you could say yes to more than just the dress?
It's easy to become so caught up in finding the perfect dress that other parts of your wedding attire get neglected. Like your bridal shoes.
We always see the same iconic white slippers, sometimes adorned with extras like ribbons and gemstones for style. But did you know it's possible to create custom bridal shoes that perfectly show off your unique taste?
Custom bridal shoes are a great way to make sure all eyes are on you. Everyone who attends your ceremony will remember how radiant you look, from head to toe.
The Dallas Oasis has hosted unforgettable weddings for hundreds of couples worldwide who all have great things to say about their experiences. When we see shoes that make a statement, we go out of our way to learn where they come from.
Take a look at this list of online stores that offer custom bridal shoes. There are plenty of options to choose from.
Where Can You Find Custom Bridal Shoes Online?
Many websites offer custom bridal shoes with differing degrees of customization. Some allow complete customization, while others allow simple modifications, like personalized heel height and adornments.
Wouldn't it be wonderful to walk down the aisle wearing something you created? These retailers will help you make an unforgettable impression that even your most fashion-forward guests will never forget.
The primary advantage of buying custom bridal shoes online is that online retailers offer more options than physical locales. Below are a few of our favorite websites for customizing bridal shoes.
Malone Souliers
If you're looking for an online retailer with a high degree of customization, Malone Souliers is a fantastic option. They offer made-to-order bridal shoes that you create using their online application.
The process is really straightforward. First, you choose a basic shape. Then, select a color and pick your desired finishes. You can even add a 6 character monogram — perfect for say, a wedding date? Finally, your design is sent to Italy where craftsmen make and assemble your shoes.
Malone Soulier's simple layout makes the design process a breeze. Plus, it's a fun way to escape the stress of planning a wedding!
Jimmy Choo
Next on our list is Jimmy Choo. If you love having a variety of color options to choose from, you'll love this site. It has an expansive selection that offers something for every taste.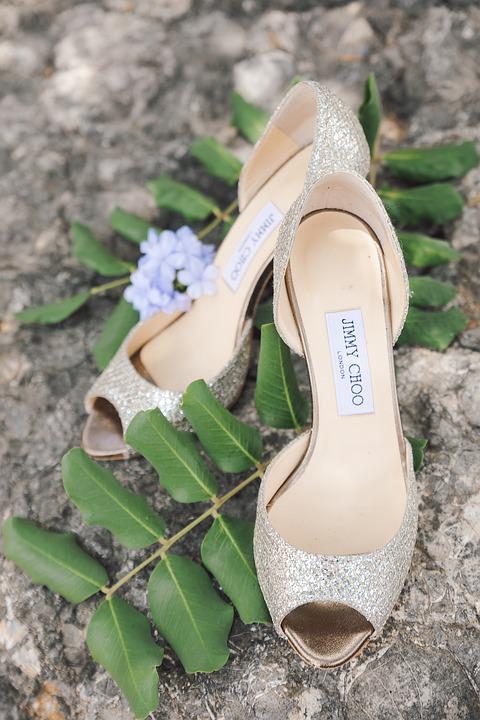 The customization process is similar to other sites. Here, you first choose from one of five base designs before selecting a heel height. Next, you're offered several brilliant material and color options to choose from. Finally, you have the option to add a plaque with your name or a date to commemorate your special day.
In addition to letting you customize bridal shoes, you can also design your own handbags and sneakers. When it comes to made-to-order bridal shoes, Jimmy Choo is one of the most versatile retailers on the list.
Ellie Wren
Ellie Wren is a favorite for brides seeking a high-end boutique experience. When you order custom bridal shoes, you work directly with a designer from Ellie Wren to create the perfect pair of bridal shoes 100% customized to your style.
To start the design process, visit the Ellie Wren Online Design Studio. Here, you'll watch a video that describes the design process in more detail. Next, you'll complete a form to provide your designer with more information before you talk one-on-one about your design preferences.
As you begin the design process, you get access to hundreds of base styles to help inspire you. But if you have something else in mind, they can make your vision a reality.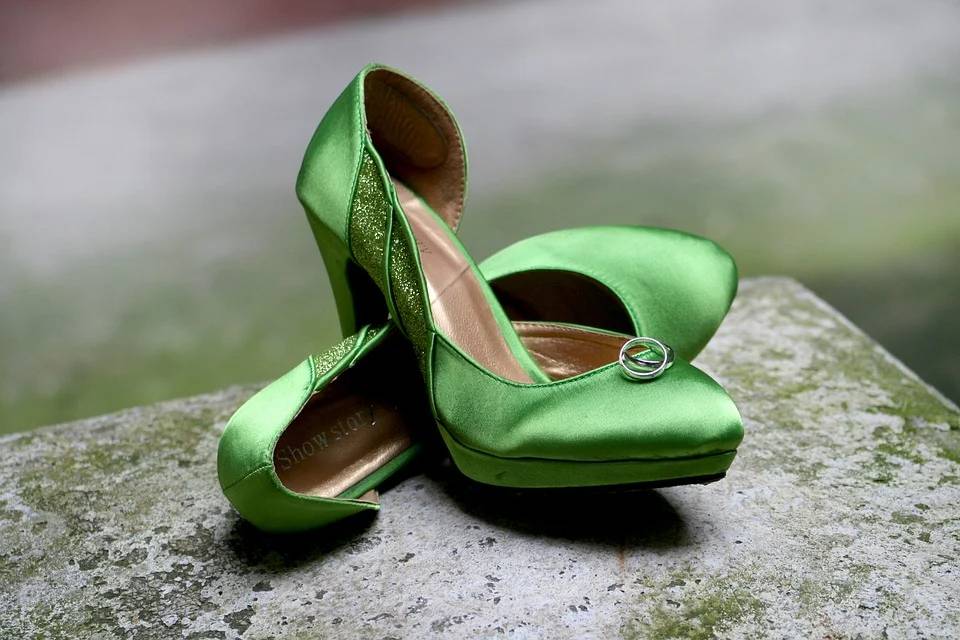 The designers here are always up for a challenge. They actively encourage you to be as specific as possible in your design, even if it's something they've never seen before. If you love obsessing over the details, then Ellie Wren might be the best choice for you.
Solely Original
This company is great for those who want guaranteed comfort as they walk down the aisle. Their online design process is similar to the others. It allows brides to select a style, color, material, and details. But this site has a key distinction.
Solely Original offers a satisfaction guarantee. They'll work continuously with customers to make sure every shoe fits like Cinderella's.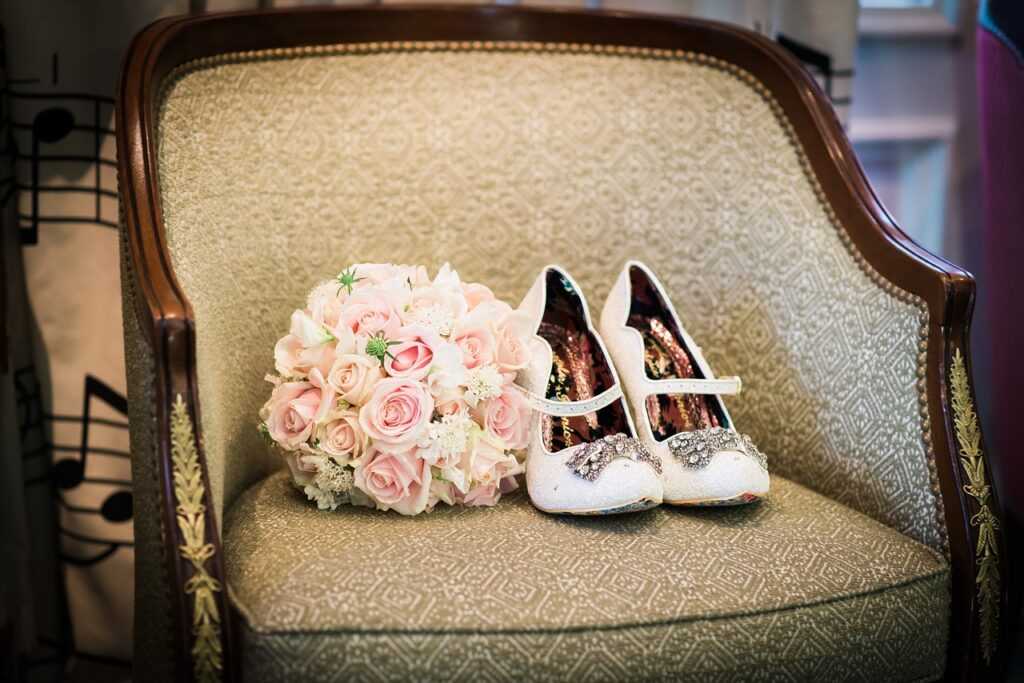 If you order custom bridal shoes from Solely Original, you don't have to worry about tired, sore feet at the end of the evening. Their team is ready to work with you to create a pair of shoes that lets you walk the aisle and dance in style.
Make An Impression With Custom Bridal Shoes
Whether you want custom bridal shoes for comfort, or to make a visual statement, the sites above are all great resources that offer virtually limitless customization options.
No matter your preference, there's a boutique with a style to suit your needs, or a designer to help make your dream a reality.
Ready to show off your bridal shoes as you strut down the aisle? Contact The Dallas Oasis today to learn more about available booking dates. We'll give you the wedding you've always dreamed of.