If love is eternal, then every wedding day should be timeless. 
But not every venue is equipped to provide the attention you deserve. Some have fantastic amenities, but the scenery and decor are run-of-the-mill. Other locations may be gorgeous, but they limit the vendors you're allowed to use. It's your special day. You deserve the ability to plan it exactly as you wish.
Look no further if you're searching for an outdoor wedding venue in Dallas, Texas. The Dallas Oasis has the experience necessary to fulfill your most extravagant wedding desires. Where other venues falter, we excel.
Don't believe us? You don't have to. Our perfect score on WeddingWire speaks for itself. We get our five-star rating from more than six hundred reviews written by couples worldwide. 
But if you're still unconvinced, here are four reasons that make The Dallas Oasis the finest outdoor wedding venue in Texas.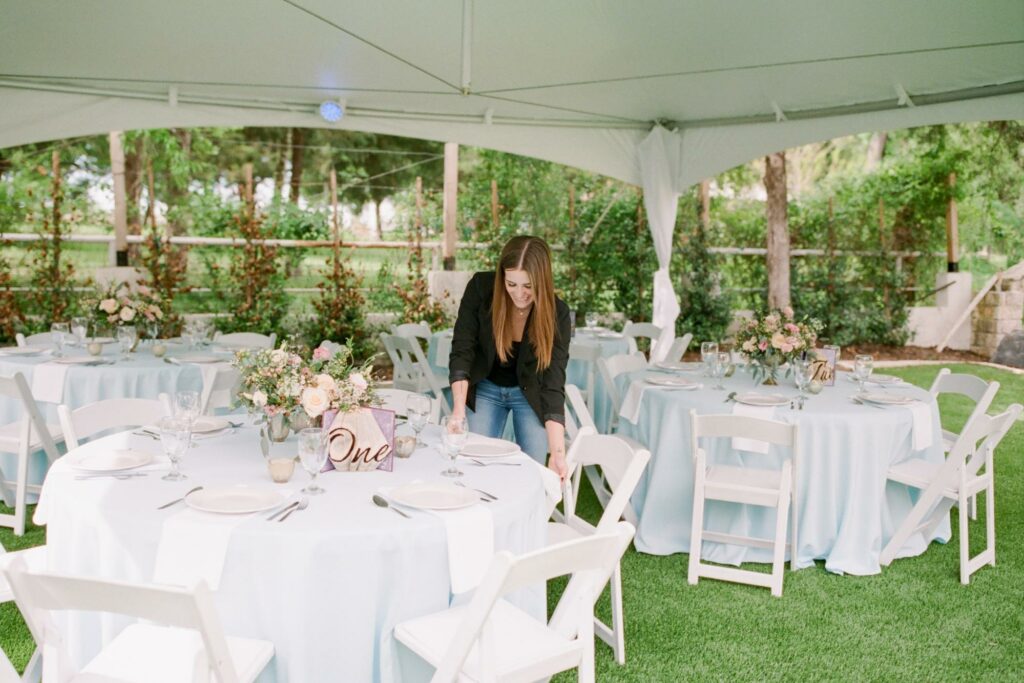 Reason 1: Open Vendor Policy
Many wedding venues require you to use their in-house services or specific vendors. It can be a good option, but only if the in-house vendors offer selections everyone will enjoy. Couples who intend to use a particular caterer, photographer, or other vendors may need approval from the venue. Wedding planning is already stressful enough without negotiations adding an extra layer of hassle to the process. 
If you have very particular tastes, hire a vendor that specializes in your favorite style of food.
To do this, you need an outdoor wedding venue in Dallas with an open vendor policy. When you can use vendors you trust, you don't need to worry about whether their services meet your standards. An open vendor policy makes everyone feel more at home if you or your guests are visiting from abroad. Plus, you don't need to worry about whether or not your guests enjoy their meals. 
When your outdoor wedding venue in Dallas allows you to hire anyone, you don't need to blindly trust strangers to provide outstanding service. The Dallas Oasis gives you full say over which vendors to use for your event. With an open vendor policy, you get the freedom to work with businesses that you know and trust. 
Reason 2: Groom and Bridal Suites
Huge gatherings require plenty of space for everyone to relax before and after the main event. Your wedding is no exception. 
Other outdoor wedding venues in Dallas can't always accommodate all of your favorite people if they don't offer a complimentary indoor space. If you choose the wrong location, you may receive an ultimatum: do you want the whole event indoors or outdoors? 
Couples may select an option that goes against their desires in situations like this, but The Dallas Oasis gives you a choice.
Our on-estate mansion has luxurious suites, amenities, and entertainment that brides, grooms, and guests will love. 
Spacious bridal suites have all the mirrors, lights, and seating you need to prepare for your ceremony. Grooms and their guests can't get enough of our high-tech golf simulator. 
During summer ceremonies, your guests will appreciate being able to retreat to the mansion when the Dallas heat is intense. 
Our suites provide a great place to relax and unwind as you prepare for one of the most unforgettable experiences of your life. The Dallas Oasis offers the luxury and pageantry necessary to host the perfect wedding.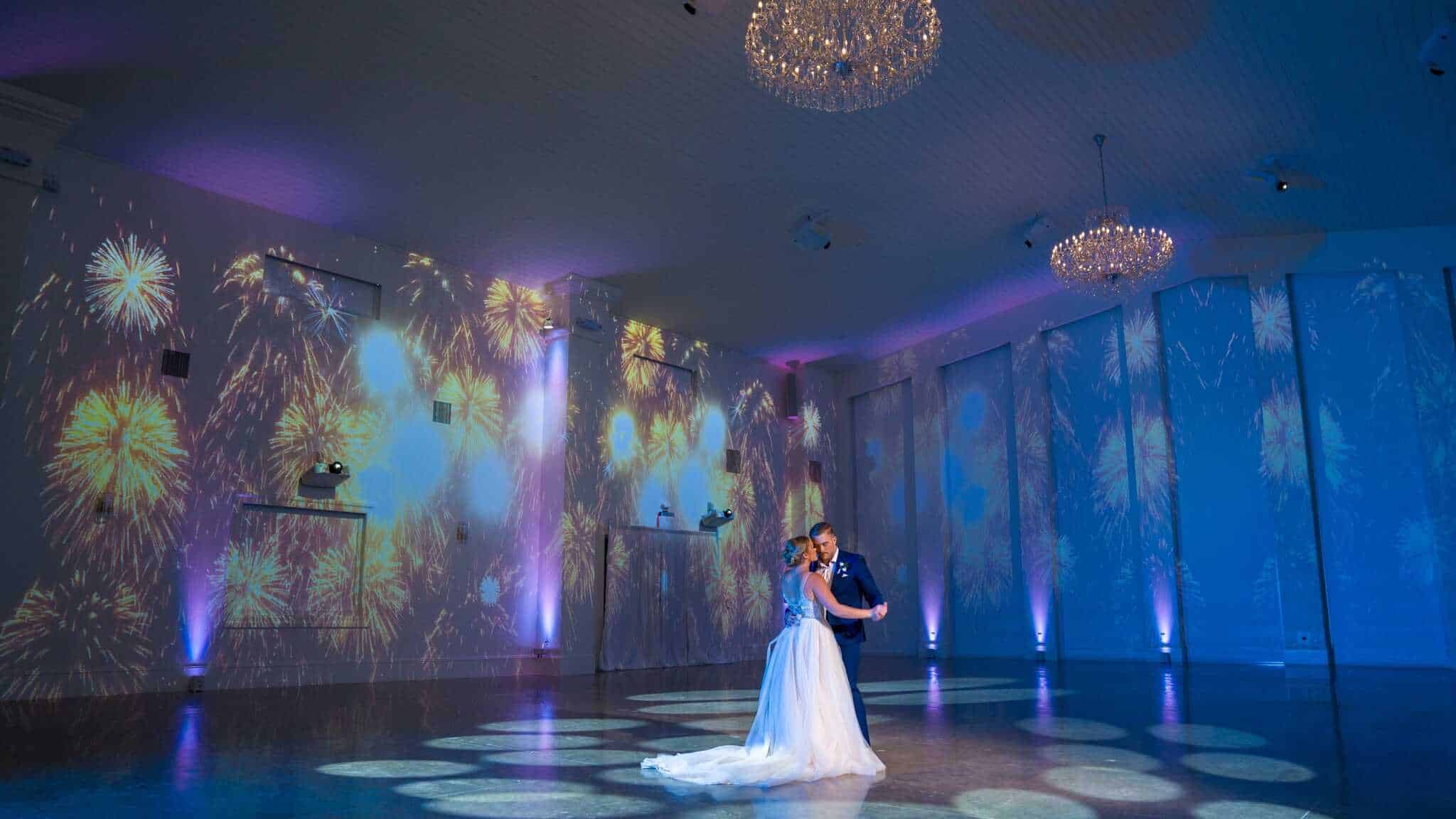 Reason 3: Video Projection Mapping
You may want a wedding that takes place 100% outdoors, but the Dallas heat is unpredictable. If the weather gets too intense, moving to an indoor space to escape the heat may be necessary. We hope everything goes according to plan, but it's always smart to prepare for contingencies.
The Dallas Oasis has state-of-the-art projection technology that displays stunning, customizable visuals on our ballroom walls. If the weather forces you to move indoors, simply bring the environment with you. 
Transport your guests instantly from one side of the world to another with our hand-curated virtual backgrounds. 
With this technology, you can use personal images, handwritten texts, or even motion videos to decorate your cake. Keep your audience captivated by their surroundings, even if things don't go according to plan. Work with our experts and take complete creative control over your wedding's visual displays. 
3D video projection provides limitless possibilities when customizing and designing the perfect environment for your event. If you need to move indoors for any reason, toss traditional decor out the window. 
Program every second of your display to tell your guests a story. Make your wedding one-in-a-million by adding personal flair to every visual detail.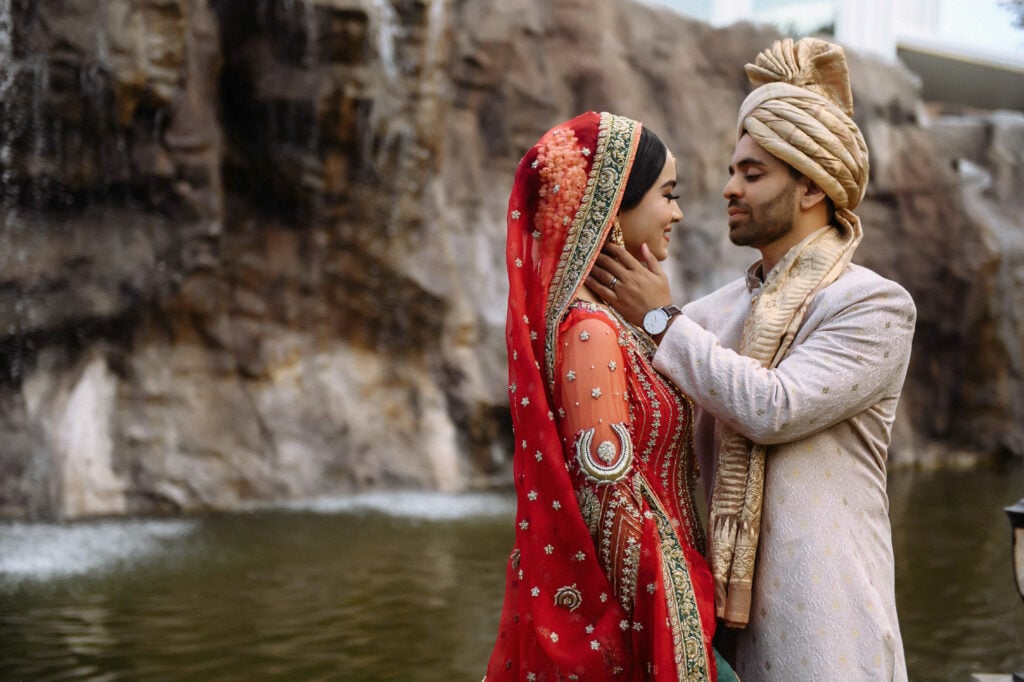 Reason 4: The Waterfall
Other outdoor wedding venues may have ponds or streams on their grounds. But these features aren't unique by any means. They might be pretty, but they don't create the lasting impression your special day deserves. You can find venues like this anywhere. 
The Dallas Oasis is the only outdoor wedding venue in Dallas with an on-site waterfall. Walk the aisle in style while hundreds of your guests watch from our spacious outdoor seating area. 
Your wedding will be unforgettable. 
This unique feature provides the luxury of a destination wedding, whether visiting from afar or booking locally.
Plus, The Dallas Oasis is the perfect outdoor wedding venue for couples with elderly relatives who find travel cumbersome. When you host your wedding at The Dallas Oasis, you ensure that all your guests have easy access to our entire estate.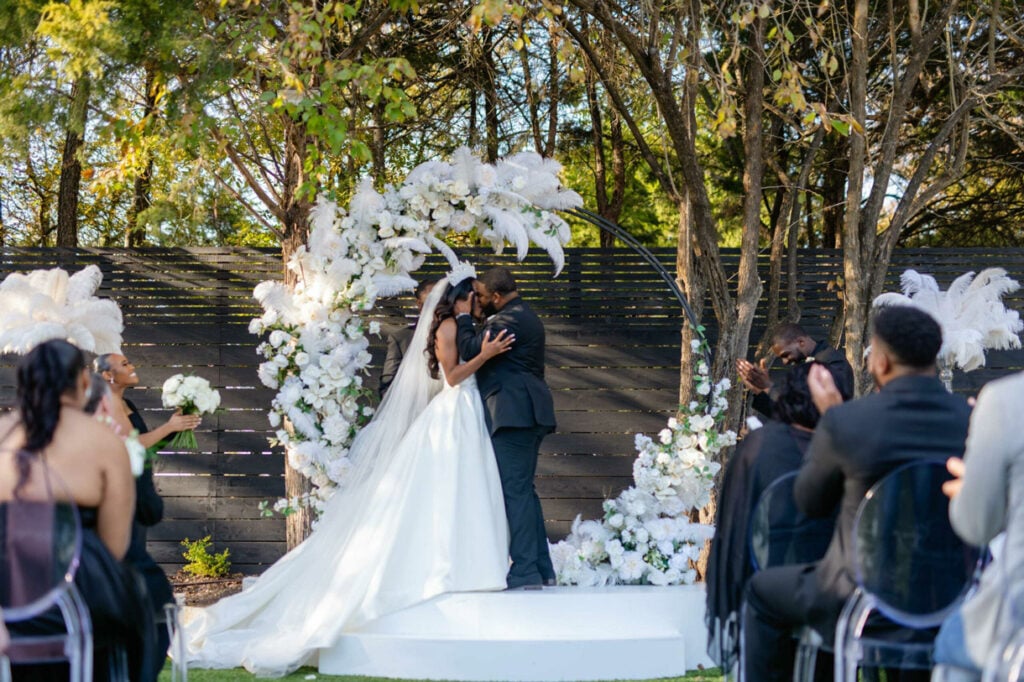 The Dallas Oasis Awaits
Forget hosting a forgettable wedding. The Dallas Oasis is ready to give you what we've given hundreds of other couples from around the world: a wedding that's remembered by you and your guests for years to come. 
With features and services you won't find anywhere else, The Dallas Oasis is home to every luxury needed to create your fairytale wedding. 
Even if you don't have a plan in mind yet, we can help you organize the most minute details of your most memorable day. Contact us today to learn about available reservations and how to plan the perfect experience.