You're not just a bride-to-be; you're the leading lady in your own epic love story, and your bridal shower should be nothing short of legendary.
In this blog post, you'll find 47 luxurious, chic, and utterly unique ideas to help you throw the perfect bridal shower.
These ideas are more than just fun activities for you and the girls. They're opportunities to make new memories you'll hold dear for the rest of your life. As you plan your special day, feel free to borrow one of the ideas below (or mix and match them) to create your own never-before-seen bridal shower theme.
1. High Tea At A Renowned Resort
High Tea isn't just for the royals. This bridal shower theme invites you and your guests to enjoy an afternoon of luxury.
Picture yourself at a renowned hotel, where the clink of tea cups and the rustle of silk napkins set the tone for an elegant gathering. Share elegant bites, a selection of the finest teas, and enjoy the company of your close friends.
2. Vintage Garden Party With A String Quartet
For ladies seeking bridal shower ideas that whisk you away to a serene paradise, a vintage garden party with live music from a string quartet is all the rage.
To add to the fun, create a menu of your favorite cocktails and craft your own bouquets at a DIY flower bar where your guests can celebrate the soon-to-be bride's future and happiness.
3. Champagne Brunch Cruise
When it comes time to toast to the bride's future with her main squeeze and favorite ladies, the best bridal shower ideas involve sipping something sparkly on the water.
A champagne brunch cruise offers dazzling views, and you can set up a lavish dessert table full of your favorite sweet treat. No need to worry about getting seasick either – depending on your preference, you can charter a river cruise, lake cruise, or even an ocean cruise!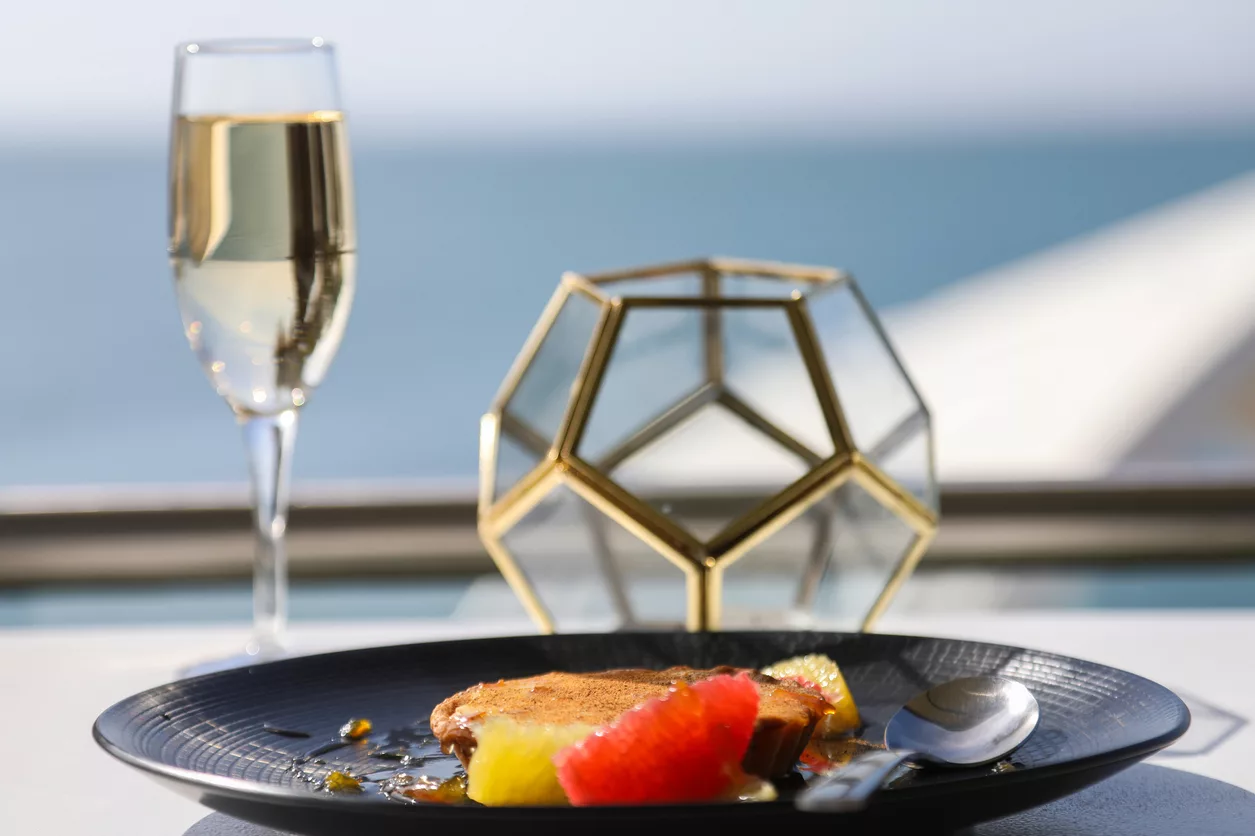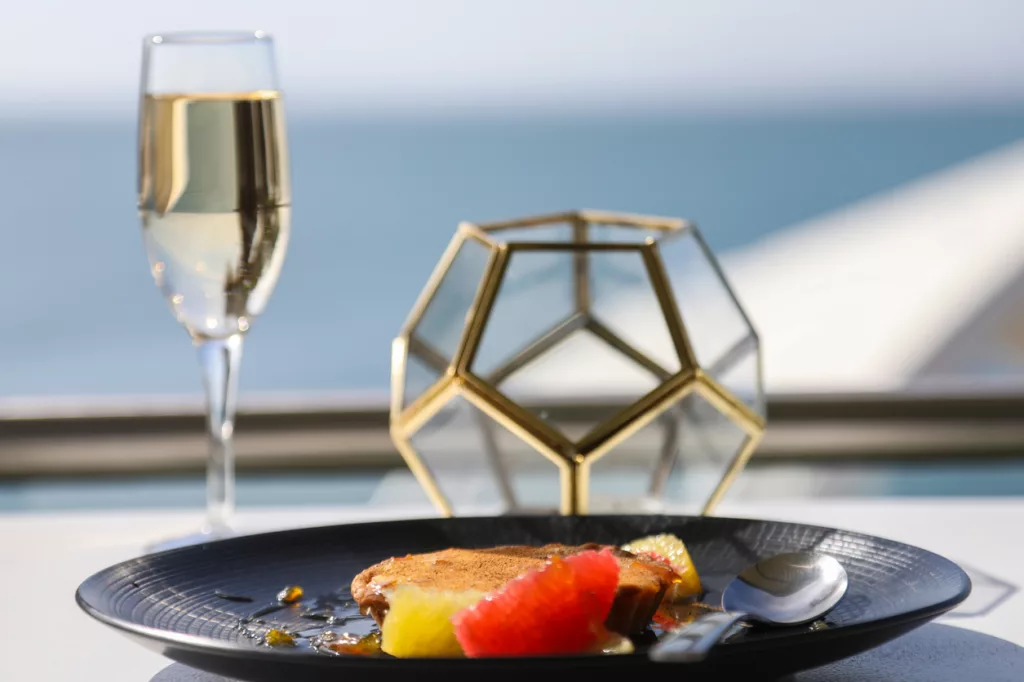 4. Exclusive Wine Tasting At A Vineyard
How about kicking back with your pals at a laid-back vineyard wine tasting?
Imagine sipping on some top-notch vinos while a friendly sommelier spills all the secrets on what makes them so amazing.
And why not level up the fun with a charcuterie board loaded with all the good stuff? Perfect for toasting to your new adventures, right?
5. Bridal Couture Private Fashion Show
Enlist the help of your favorite local designers and invite everyone to a private fashion show where the latest bridal couture takes center stage.
This unique bridal shower idea combines the excitement of opening gifts with the thrill of walking the runway. Plus, it's an opportunity to gather decor and dress ideas that perfectly reflect your style and vision.
6. Gourmet Cooking Class With A Private Chef
Call up your favorite chef and cook up some fun ideas by organizing a gourmet cooking class for you and your loved ones.
This hands-on experience is perfect for finding food ideas. You can learn new recipes and enjoy the fruits of your labor with some of your closest friends.
7. Classic Movie Night At A Historic Theater
Walk your wedding shower theme back in time with a classic movie night at a historic theater.
Rent out a cozy theatre where you can enjoy timeless romances on the big screen (and a cocktail bar for intermission).
8. Luxury Spa Day Retreat
A luxury spa day retreat is one of the most relaxing bridal shower ideas out there. You and your favorite gals can indulge in rejuvenating treatments and enjoy each other's company while making sure everyone looks and feels their best for the big day.
9. Curated Art Gallery Experience
For a touch of culture, consider a guided art gallery tour with a curated experience based on your favorite artists and styles.
Immerse yourself in art and provide a sophisticated backdrop to discuss all the details of the upcoming day.
10. Private Yacht Excursion
Both you and your close friends and family members will love a private yacht excursion, where the bride-to-be can sunbathe, open gifts, and enjoy the tranquility of the sea.
Plan a multi-day excursion that provides a break from the hectic planning process with luxury, privacy, and the chance to mix things up from traditional bridal showers.
11. Rooftop Cocktail Party With Skyline Views
Elevate your bridal shower themes to new heights with a rooftop cocktail party. This theme treats you and your guests to breathtaking skyline views.
Crafting drinks with pampas grass accents can become party favors that everyone will adore.
It's a trendy take on wedding showers, where every toast celebrates the city's sparkle as much as the future spouse's sparkle.
12. Boutique Perfume Creation Workshop
Perfume is personal, and making a boutique perfume creation workshop is a surefire way to throw an unforgettable bridal shower.
Invite your favorite gals to blend essential oils and craft a scent that's as unique as the wedding planning journey itself.
13. Floral Arrangement Masterclass
Fresh blooms are central to any wedding, so why not incorporate them into bridal shower party ideas?
A floral arrangement masterclass is perfect for to-be-weds and their family members to learn the art of floristry.
Plus, everyone can take home their creations, meaning they double as party favors – and as beautiful reminders of your awesome bridal shower.
14. Classic Literature Book Club And Tea Time
Love literature? Then marry the love of storytelling with the elegance of a classic book club tea.
Throw an intimate gathering with scones from a local bakery and tea in delicate cups, and build out your theme by using decor that's central to the themes of your favorite author.
15. Gatsby-Themed Soiree
Step through time into an era of splendor with a Gatsby-themed soiree, one of the most lavish bridal shower themes we can think of.
Don marquee letters, drape the venue in pink decor and let the champagne flow for a wedding shower that's as grand as your wildest dreams and as vibrant as your future.
16. A Night At The Opera With VIP Access
Love drama? Then a night at the opera with VIP access is the perfect option for brides who want a classic but non-traditional bridal shower theme.
Rent a private booth for viewing and enjoy the show with the bride's closest friends and family members.
17. Horse-Drawn Carriage Ride Through The City
A horse-drawn carriage ride offers a storybook bridal shower idea that enchants every guest no matter the time of year.
Lead your bridal party through town in horsedrawn carriages before heading back to a local venue or restaurant to enjoy your favorite food and drinks.
This idea brings the romance of fairy tales to life and is perfect for any bride who wants to feel like a queen in the heart of the city.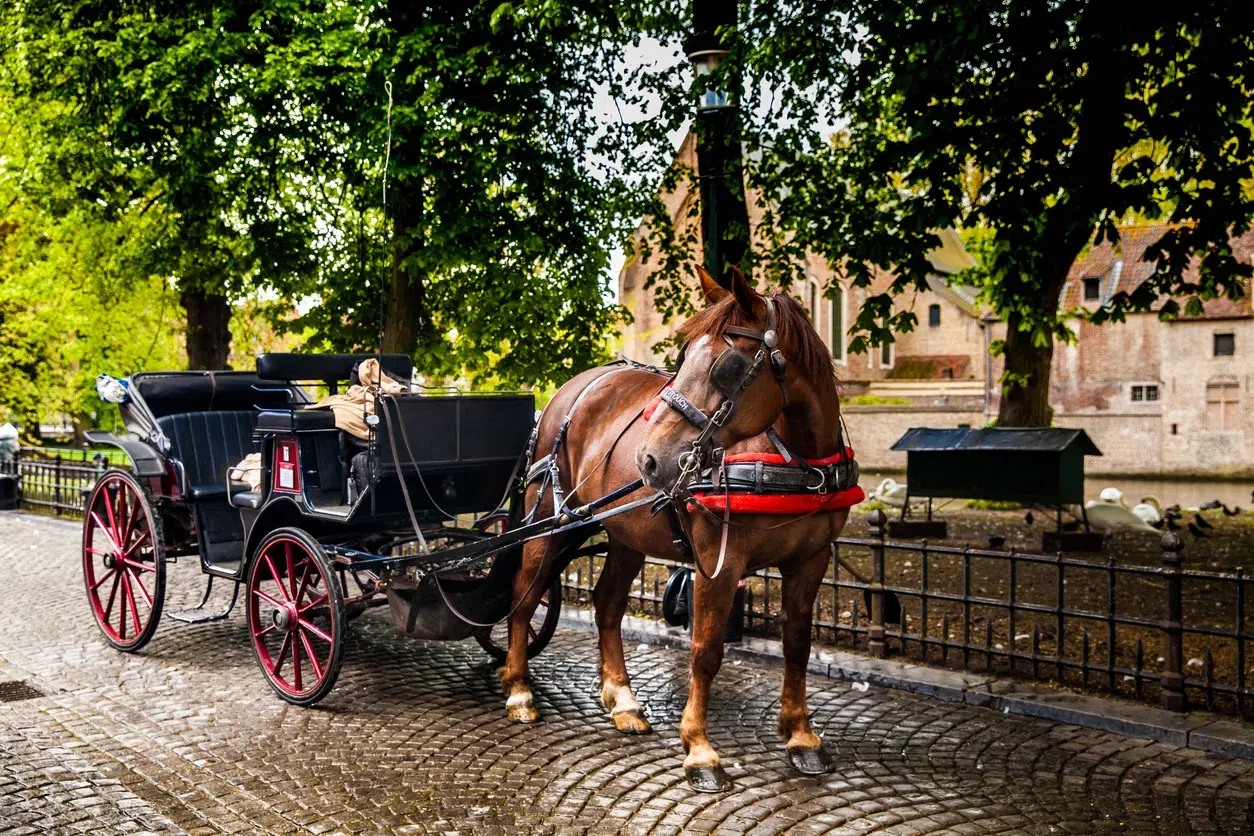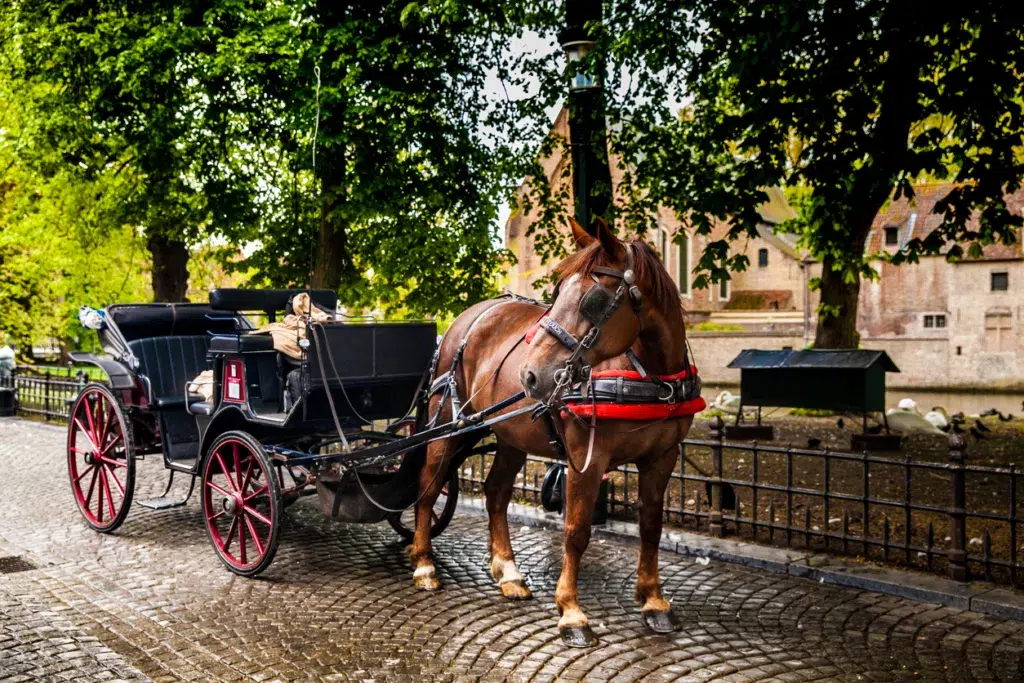 18. Dance And Choreography Workshop
Swap the seats for dancing feet at a choreography workshop, where a professional dancer teaches you and your bridal shower guests some killer moves.
It's perfect for those who love to dance but want to round off the entire event with something light-hearted and fun.
After learning your new moves, why not have a friendly dance-off? It's a fantastic way to laugh together and make memories that'll last way beyond the dance floor.
Plus, you could even incorporate some of the choreography into your wedding reception!
19. Exclusive Country Club Luncheon
Nothing says luxury like an exclusive country club luncheon just for your bridal shower.
Envision yourself indulging in fine dining with serene views as the backdrop.
If you go this route, every detail from decor to menu items can be curated to ensure that each guest, family member, and friend feels deeply connected to your journey to the altar.
20. Jewelry-Making Session With A Designer
Nothing says luxury like gathering your nearest and dearest for a bridal shower luncheon at an exclusive country club.
Picture yourselves enjoying gourmet cuisine with tranquil scenery all around while everyone celebrates your status as the soon-to-be bride.
It's a swanky affair where everyone from family to friends gets a front-row seat to celebrate your upcoming nuptials, all while basking in the kind of opulence that whispers elegance at every turn.
21. En Plein Air Painting Class In A Scenic Locale
Gather the gals for an en plein air painting class where you'll translate nature's wonders onto canvas.
In this serene locale, your bridal shower becomes an oasis of creativity that captures the landscape's beauty just as you envision your future with your spouse.
22. Luxe Beachfront Picnic Soiree
Invite guests out for a luxe beachfront picnic soiree, where chic style meets the natural beauty of the seaside.
As the sun sets, you can share stories, open presents, and revel in the company of those closest to you and your groom.
This option provides a perfect mix of elegance and laid-back tea party vibes. For a sweet touch, add a bonfire or campfire and cook up some s'mores!
23. Bespoke Candle Making Workshop
If perfume isn't your thing, you might illuminate your bridal shower with an evening full of candle making.
Choose fragrances that evoke memories or anticipation for your life ahead with your future spouse. Each guest can pour style into their creations, making this cozy event a night to remember.
Pro-tip: a scented candle makes for a great party favor or centerpiece addition. For a personal touch, consider creating a bunch and letting everyone on the guest list bring them home after the wedding.
24. Gondola Ride With Dinner Under the Stars
A gondola ride with dinner under the stars is a dreamy escape that blends romance and style, and it's perfect for smaller bridal showers.
This option creates an intimate setting to share a few words about love, commitment, and the journey ahead with your groom, all while gliding on the gentle waters beneath the celestial canvas.
25. Whimsical Woodland Fairy Tale Gathering
Step into a storybook with a whimsical woodland fairy tale gathering. This bridal shower theme invites you into a realm where fantasy and reality blend beautifully.
You and your loved ones can gather to share your favorite stories about you and your groom's journey together. A celebration like this one reflects your unique style and the magic of beginning a life with your groom.
26. Private Island Day Trip
Escape to a private island for an exclusive day trip where the sand is the aisle and the ocean's horizon is your altar.
Celebrate your upcoming vows just the way you like: with plenty of sun, sea, and sky. This bridal shower idea is all about luxury, privacy, and sharing uninterrupted time with the friends you love most.
27. Hot Air Balloon Ride With Champagne Breakfast
Take to the skies with a hot air balloon ride then follow up with a champagne breakfast.
As you ascend into the sky with your bridal party, share your excitement and talk about your visions for the future.
A hot air balloon ride is a breathtaking way to celebrate your upcoming union, floating on air and style.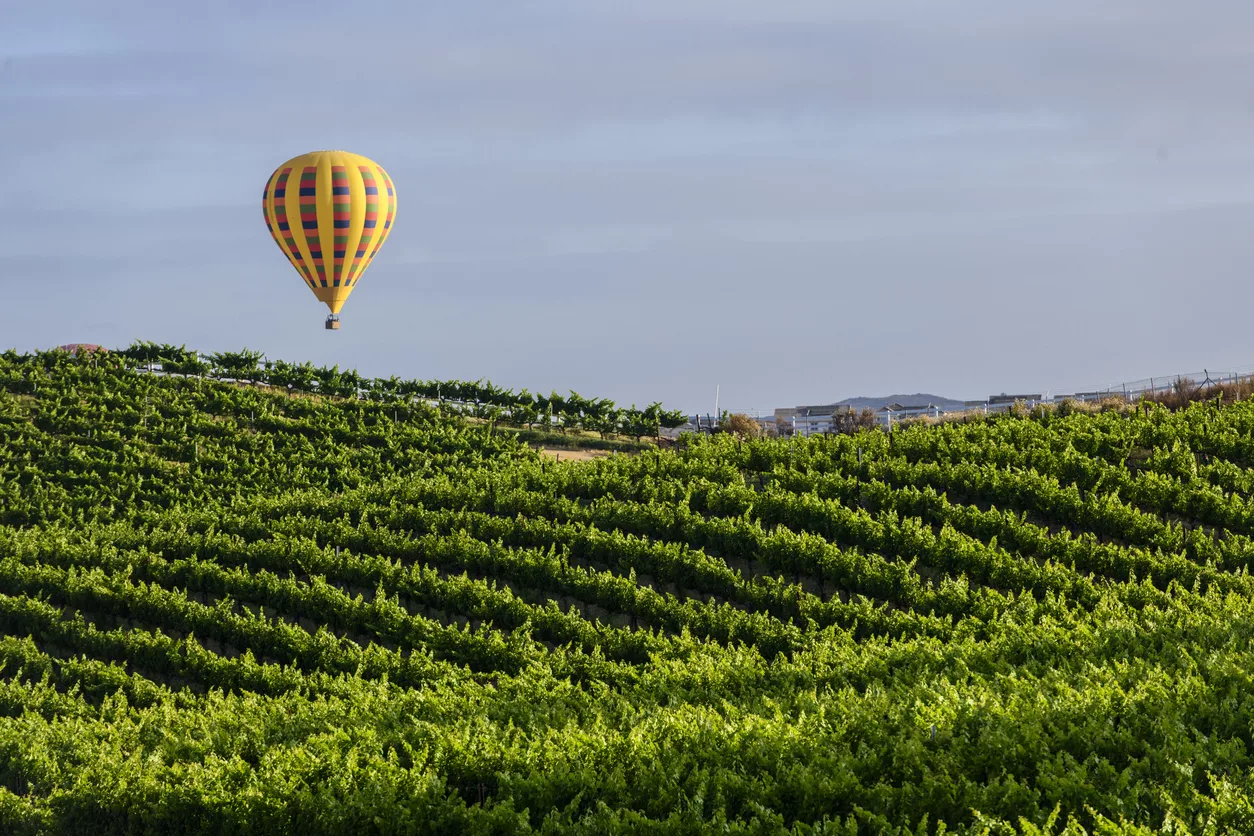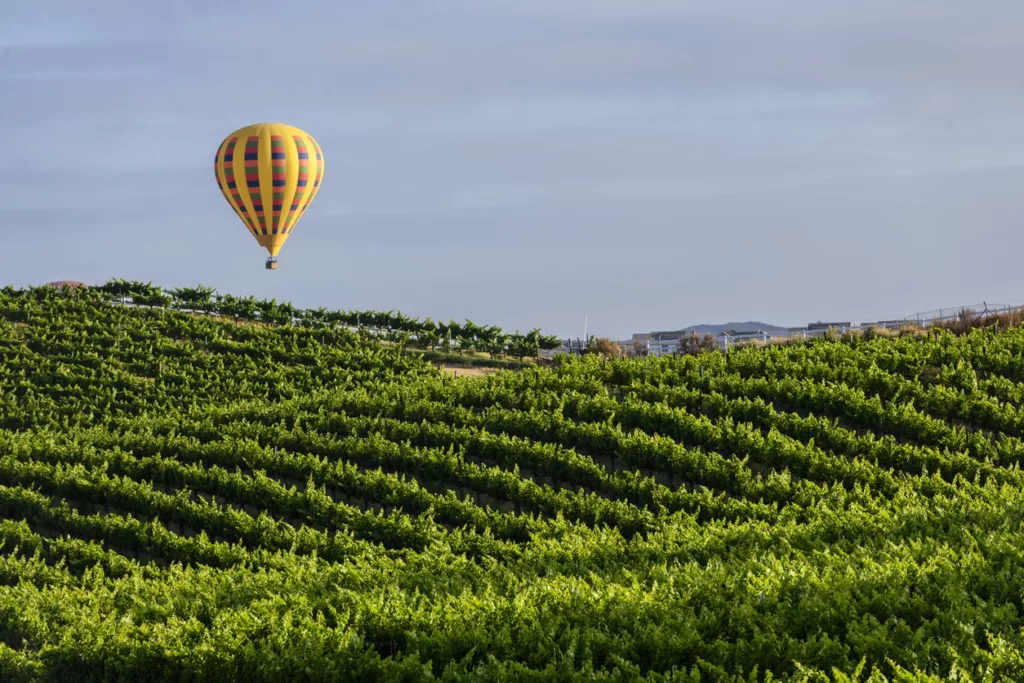 28. Sophisticated Masquerade Ball
Looking for a theme with a bit of mystique?
A sophisticated masquerade ball adds an air of mystery to your bridal shower. Behind each mask is a story, a guest, and a shared history with the bride and groom.
29. Personalized Wellness And Yoga Retreat
Center your heart and mind with a personalized wellness and yoga retreat. This bridal shower idea makes for the perfect serene prelude to your big day, and offers a chance to align with your inner self before you step into a new life with your future spouse.
30. Chartered Historical Home Tour And Tea
Travel through time with a chartered historical home tour followed by a traditional tea party and savor the stories of yesteryear as you anticipate making your own.
The best part about this theme is that you can organize just about wherever you'd like – there are beautiful historical properties all over, whether you look in your city, or in a different country!
31. Gourmet Chocolate Tasting And Pairing
Elevate your bridal shower ideas with a gourmet chocolate tasting and pairing session. Choose a few fancy wines to throw into the mix, and you've got yourself a great time!
This theme is the perfect option for low-key brides who would prefer to host the bridal shower in the comfort of their own home. Invite your favorite people, cuddle up with cozy pillows, and enjoy chocolate and wine over wonderful conversation.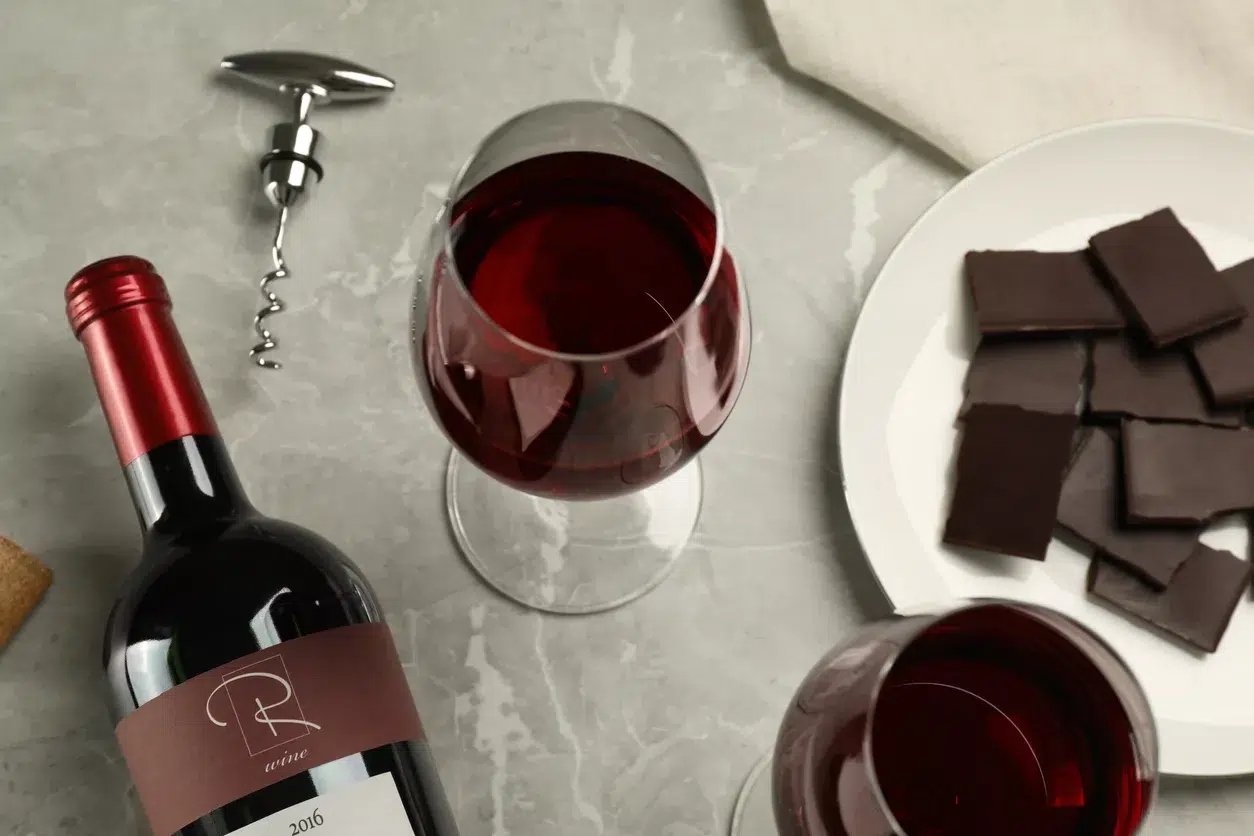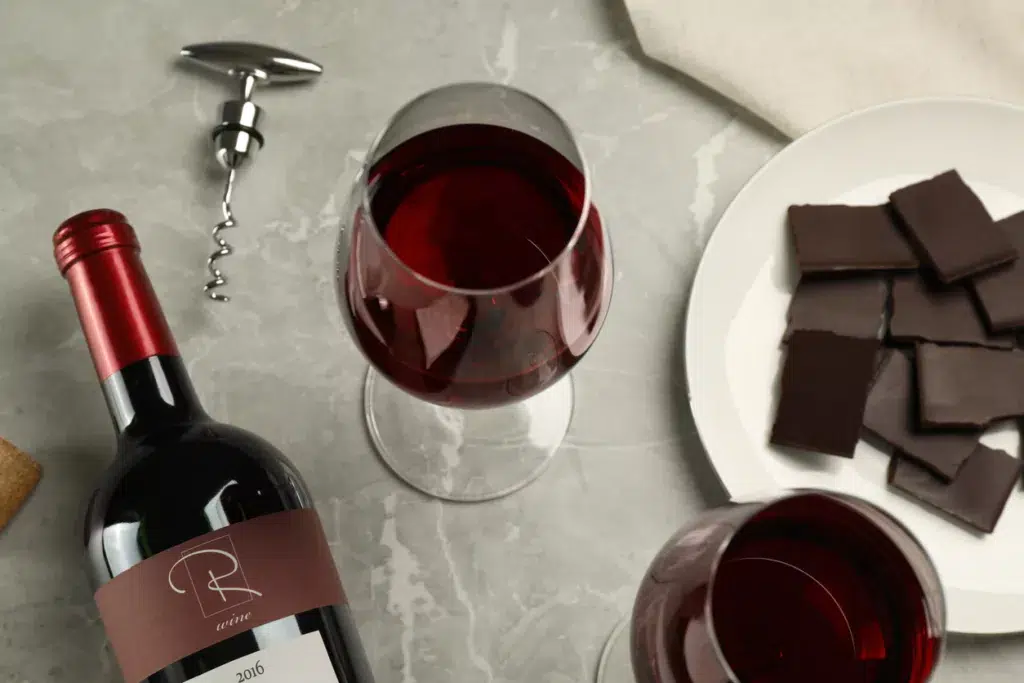 32. Private Antique Shopping Spree
A private antique shopping spree is an excellent bridal shower theme for anyone who loves to discover and admire vintage treasures.
Pack the day with history and charm by talking about your favorite finds after you've hit your favorite antique shops. For added fun, vote on the best pieces and use them as decor during the wedding reception.
33. Sunset Dinner On A Secluded Beach
Imagine a bridal shower where the sunset paints the sky as you dine on a secluded beach. This idea brings the bridal shower guests together for a memorable evening that's all about experiencing the romance of the wedding journey in a laid-back, beachy setting.
34. Stylist-For-A-Day Extravaganza
Nothing says "treat me like a queen" quite like having your very own stylist-for-a-day extravaganza. This bridal theme is all about fashion, darling!
You and your crew get the star treatment, trying on and twirling in outfits picked out just for you by a top-notch stylist.
It's not just an opportunity to find a killer dress to wear on your wedding day, but also laughing and striking poses with your besties to create looks that turn heads and boost confidence.
35. Fine Art Sculpture Workshop
Roll up your sleeves and let's get artsy with a sculpture garden party for your bridal shower.
You and your squad will get your hands dirty shaping your own masterpieces, laughing and sculpting away.
It's the perfect way to bond and create a lasting symbol of your friendship. Plus, you'll have a blast adding a dash of creativity to your celebration.
36. 'Love Gives Back' Charity Gala
A 'Love Gives Back' charity gala can be a heartfelt and meaningful theme for your bridal shower.
As you celebrate the love you're about to vow, you can extend this love to others by hosting a silent auction for your favorite charity.
Invite your guests to bring gifts that give back and let the spirit of generosity illuminate your bridal shower.
This is a beautiful way to unite your guests in the joy of giving, reflecting the bond you're about to seal with your partner. This theme ensures your bridal shower leaves a lasting impact, not just on your life, but on the lives of others.
37. Starlight Guided Nature Walk
You're the bride-to-be, and you love the great outdoors. Here's the perfect theme for you – with a touch of night-time magic.
Begin with a gentle guided nature walk through picturesque trails just before dusk, allowing you and your guests to connect with the serene beauty of the wilderness. As night falls, transition to a starlight soirée in a clear-roofed pavilion set in a meadow.
Luxurious lounge seating, an elegant telescope for stargazing, and a gourmet picnic under the stars will create an enchanting atmosphere. This bridal shower combines the allure of nature with the comfort of luxury, ensuring an enchanting evening without a speck of dirt in sight.
38. Private Symphony Orchestra Serenade
Ever envision your bridal shower as an enchanting evening where classical music meets the twilight sky?
If you're musically inclined, organize a private symphony orchestra serenade just for you and your guests in an open-air venue under a canopy of stars.
Every note the orchestra plays tells a story—a prelude to your own love story where music becomes the heartbeat of an unforgettable celebration.
39. Elegant Horseback Ride And Country Picnic
How about a bridal shower that starts with a gentle horseback ride along scenic trails?
The plan is simple: gather your bridal party for a leisurely morning ride, leading to a secluded glen perfect for a chic picnic.
The recommendation? Outfit your picnic with all the trimmings of luxury—crisp linens, a gourmet spread, and a selection of fine wines. Make your way on horseback to a charming gazebo adorned with fairy lights where you'll dine and laugh.
This option offers the perfect blend of outdoor zest and elegant leisure, tailored for a bride who loves both refined taste and a touch of adventure.
40. Ice Sculpture Workshop
For a bridal shower that's cool in more ways than one, set up an ice sculpting workshop where you and your guests can carve out some fun.
Led by a master ice artist, you'll transform blocks of ice into sparkling masterpieces. No worries if you've never tried it—this workshop is designed for laughs, teamwork, and the joy of trying something new.
Once you've sculpted your icy creations, they'll not only serve as cool decor for your shower but could even become show-stopping centerpieces at your wedding reception.
41. Vineyard Vows: A Bridal Wine And Dine Experience
Transform your bridal shower into an oenophile's delight with a tasteful afternoon at a local vineyard.
Here's how to make it happen: Reserve a private area amidst the vines where you can bask in the rustic charm. Plan a wine-tasting tour followed by a sommelier-led session on the finest regional wines. Then, pair each selection with a curated menu of farm-to-table delicacies that complement your wine choices.
For an interactive twist, include a blend-your-own-wine workshop where each guest can create and label their own bottle to take home or save for a special occasion.
As the day winds down, raise a glass to love and friendships that grow richer, much like the wine you've savored. This bridal shower theme is about celebrating the bride-to-be's future with every sip and swirl.
42. Moonlit Museum Tour
Host an affair of intellect and intrigue with a private, after-hours museum tour.
Imagine having the halls of history and art all to yourselves, as you wander through exhibitions with a knowledgeable guide providing captivating tales behind each piece.
To make it truly special, coordinate with the museum for a couple of engaging activities:
A scavenger hunt that leads your party through the exhibits, finding clues linked to the bride's interests and love story.
An interactive art session, perhaps in the style of a historical period featured in the museum, where each guest can create a small keepsake to remember the day.
Then conclude the evening with a catered reception among the artifacts and paintings—think small plates and canapés inspired by the museum's collections.
43. Custom Mixology Class With A Renowned Bartender
Get ready to shake up some fun with a cocktail couture workshop at your bridal shower. A renowned mixologist will be your guide as you and your friends dive into the world of spirits and flavors. You'll not only learn the tricks of the trade but also design signature cocktails that reflect your love story.
For a full-bodied experience, start with a tasting to discover what flavors tickle your fancy, be it sweet, sour, or savory. Then, have a contest for the most creative cocktail name, something that plays off the wedding theme or the couple's quirks.
You might also set up a 'garnish glam station' with all the fixings—think fresh herbs, exotic spices, and edible flowers, so each guest can garnish their creations in high style.
And for the grand finale, vote on which cocktail will be featured at your wedding!
44. Bespoke Hat Making Atelier Visit
Dive into the world of high fashion with a bespoke hat-making atelier visit. Here, you and your guests can design hats that might just make an appearance on the wedding day, serving as both a stylish gift and a cherished memento.
45. Intimate Celebrity Chef Home Dinner
Take cooking for yourself out of the equation and enjoy the ultimate culinary experience with an intimate dinner put together by a renowned chef. This is a bridal shower idea that's all about luxury and getting exactly what you ask for.
This gourmet affair is an excellent opportunity for opening presents in a warm, personal setting, making it an evening to remember.
46. Helicopter Tour With Mountain Top Toast
Elevate your bridal shower to new heights (literally) with a helicopter tour that culminates in a mountaintop toast.
If you're looking to make a statement with something out-of-the-ordinary, a helicopter tour is a fantastic choice.
47. Luxury Glamping With Gourmet Campfire Cuisine
If you're an outdoorsy bride-to-be, consider a bridal shower that combines the beauty of nature with the luxury of glamping.
Hire a private chef to prepare your favorite meals in your favorite scenic location, then indulge in gourmet campfire cuisine under the stars. It's a sophisticated twist on the traditional shower and a fun way to bond with your bridal party before the big day.
Start Planning An Unforgettable Wedding Shower
As our journey through 47 one-of-a-kind bridal shower ideas comes to a close, remember that each suggestion is a thread in the tapestry of your celebration.
These experiences, steeped in luxury and personal touch, are more than gatherings. They're the foundation for new memories as you enter life as a married woman.
Whether you're looking for the quiet elegance of a ballet performance or the adventurous spirit of a mountaintop toast, your bridal shower can be as unique and special as your love story.
As you prepare to step into the next chapter of your life, let the shower you host be a reflection of the incredible journey you're about to embark upon. For more help planning your bridal shower and wedding reception download our checklist below, then schedule a tour to see what makes The Dallas Oasis the finest wedding venue in Texas.
Here's to the laughter, the bonding, and the unforgettable moments ahead. Cheers to you, the bride-to-be, and to the adventure that awaits!