The arch is one of the central pieces of your wedding ceremony; when you make it to the alter where you say "I do," everyone will be watching you intently, so you'll want a stunning backdrop that both captivates guests and emphasizes YOUR moment and YOUR beauty.
The wedding arch, for this reason, is an important and fun element that you get to experiment with until you capture your vision! To help you get inspired and find the perfect arrangement, we've created this list of 10 stunning arches that will take your wedding to the next level.
So let's get started!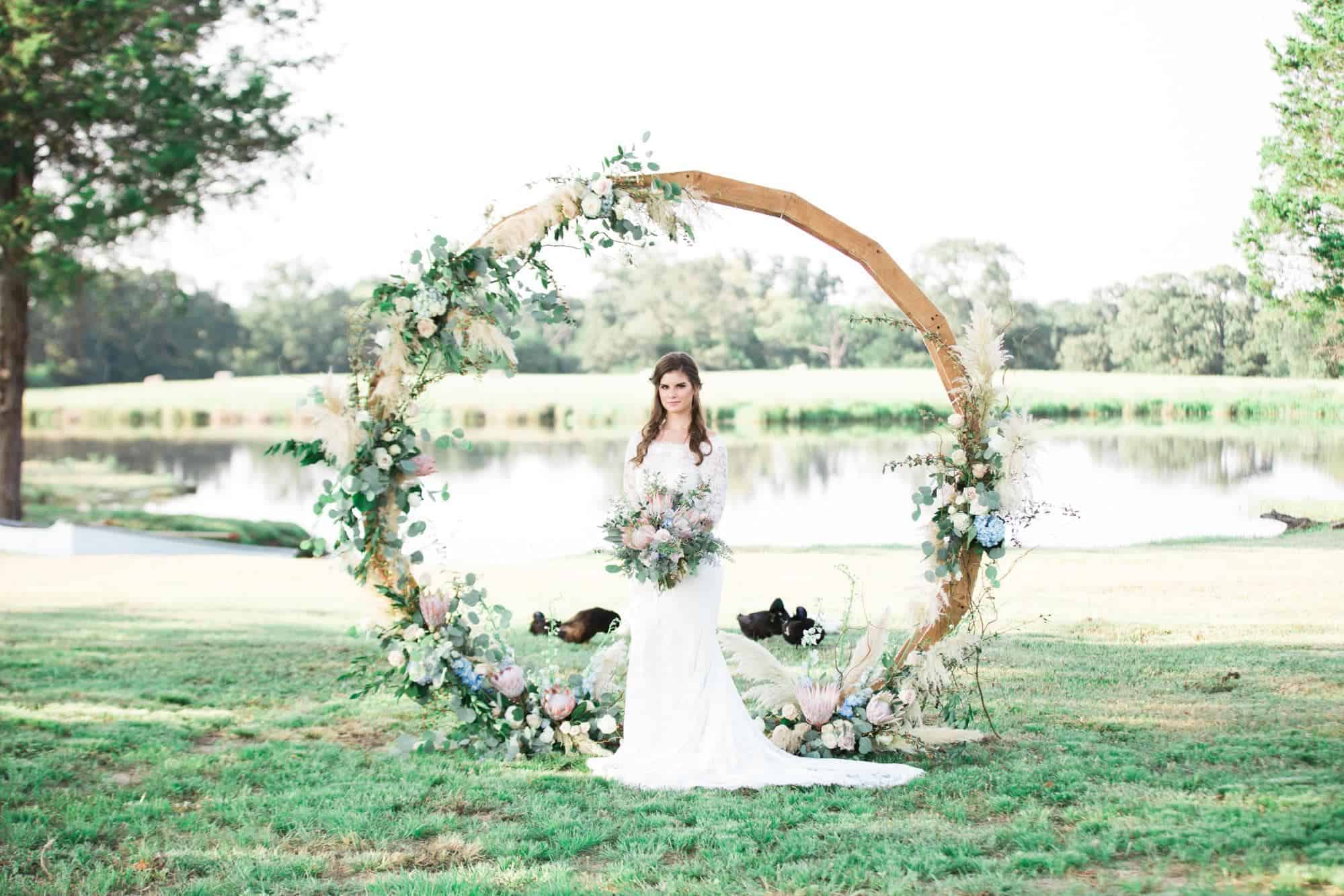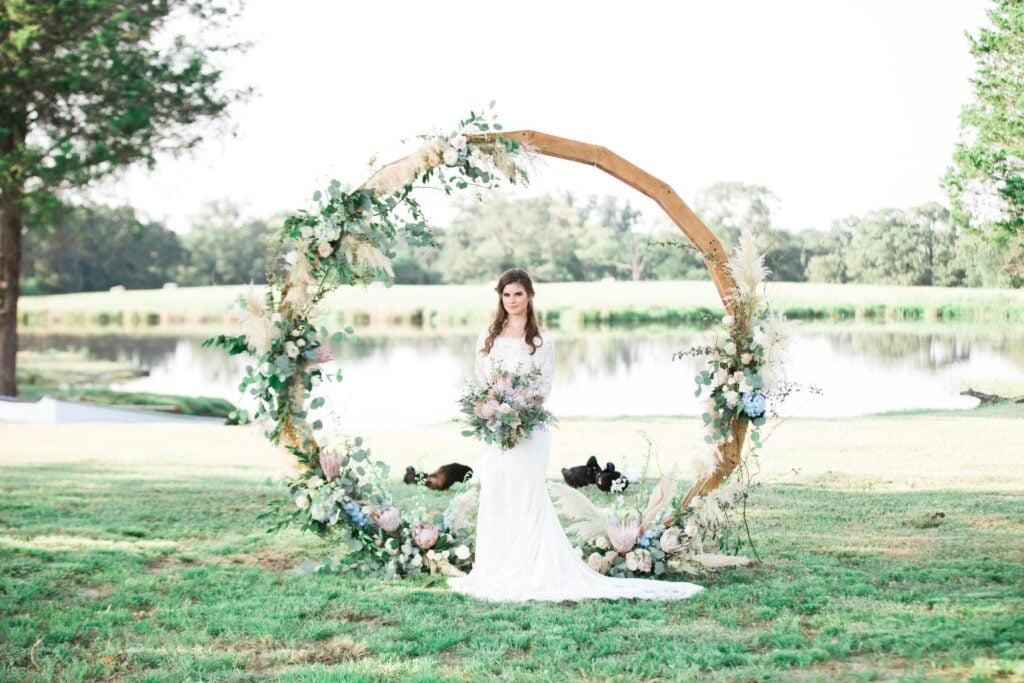 This gorgeous round arch was taken from ordinary to breathtaking with a little help from Wild Rose Events, who added all the gorgeous floral details. This arch is simple yet detailed and intricate, and the colors are perfect for spring, summer, or fall weddings!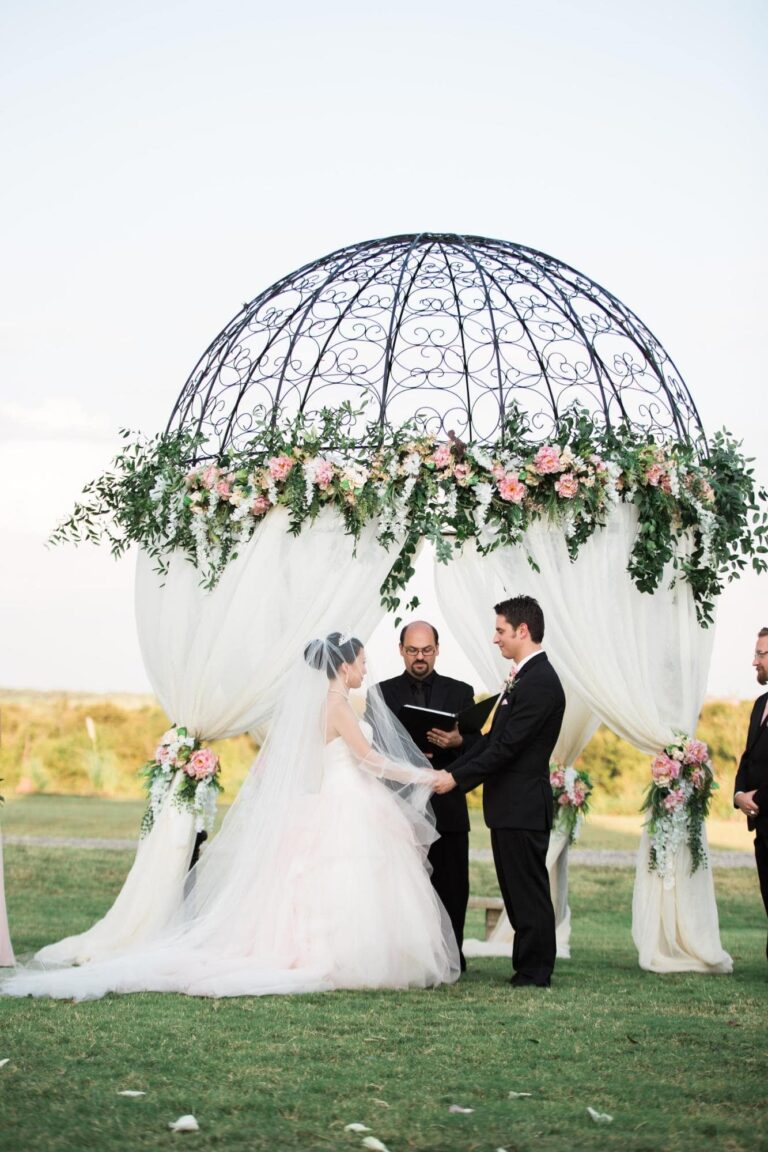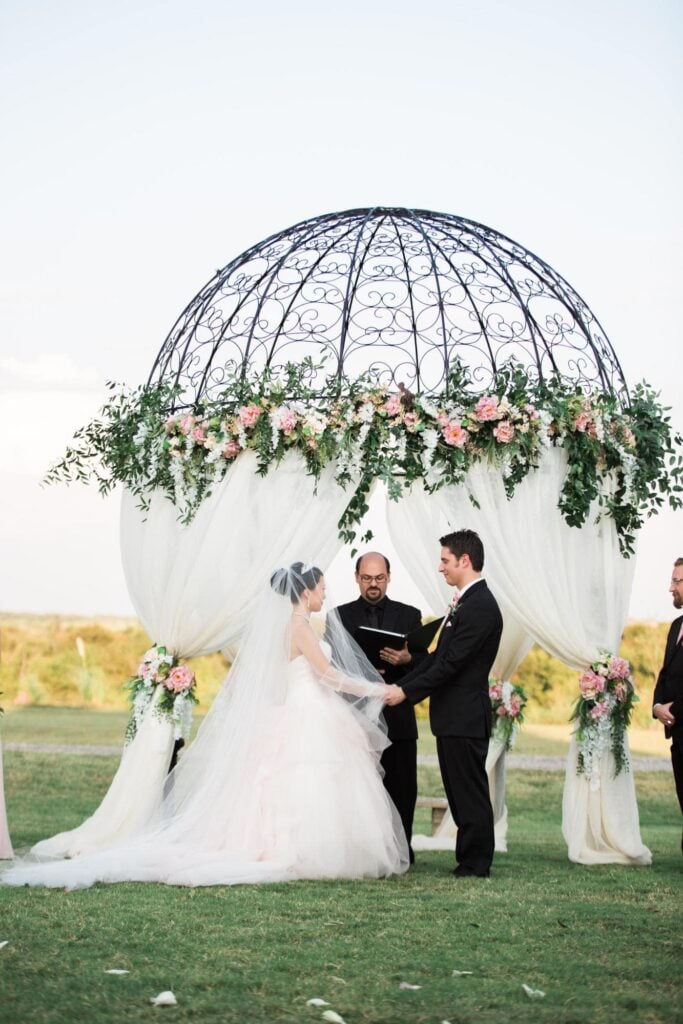 This couple knew what they wanted and decided to go all out! There is no limit on how big or intricate your wedding arch can be! Don't be afraid to make a statement.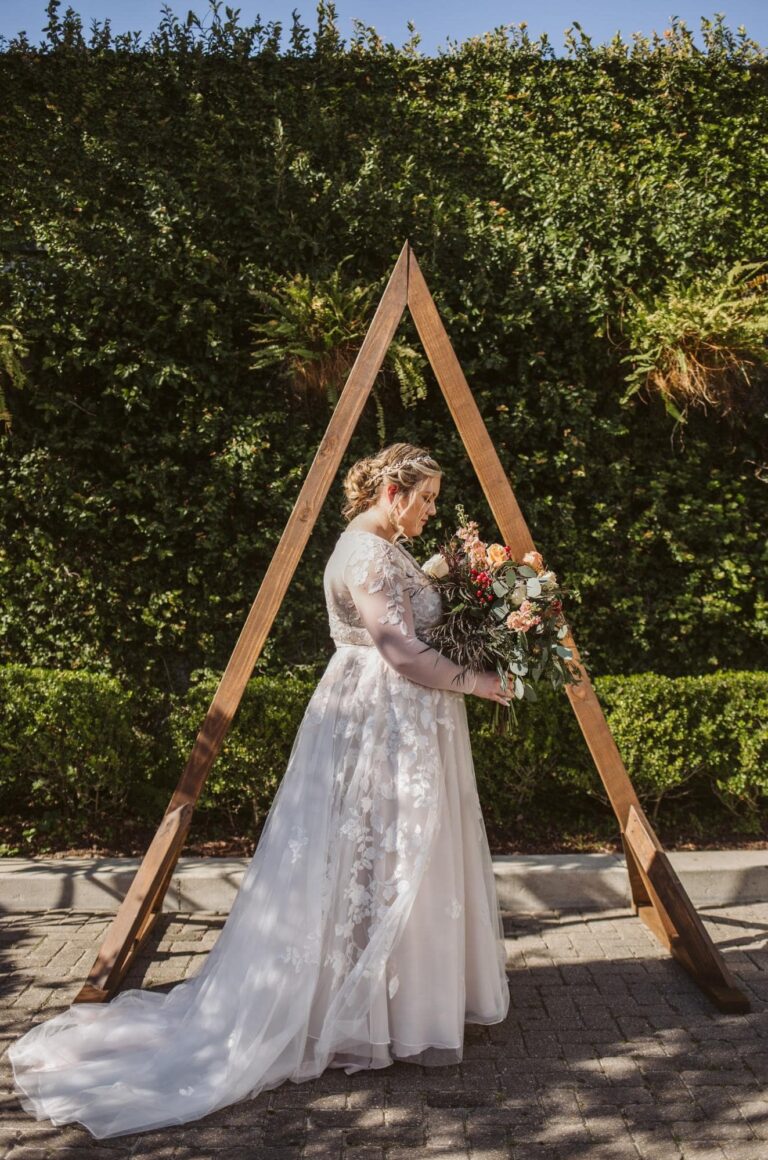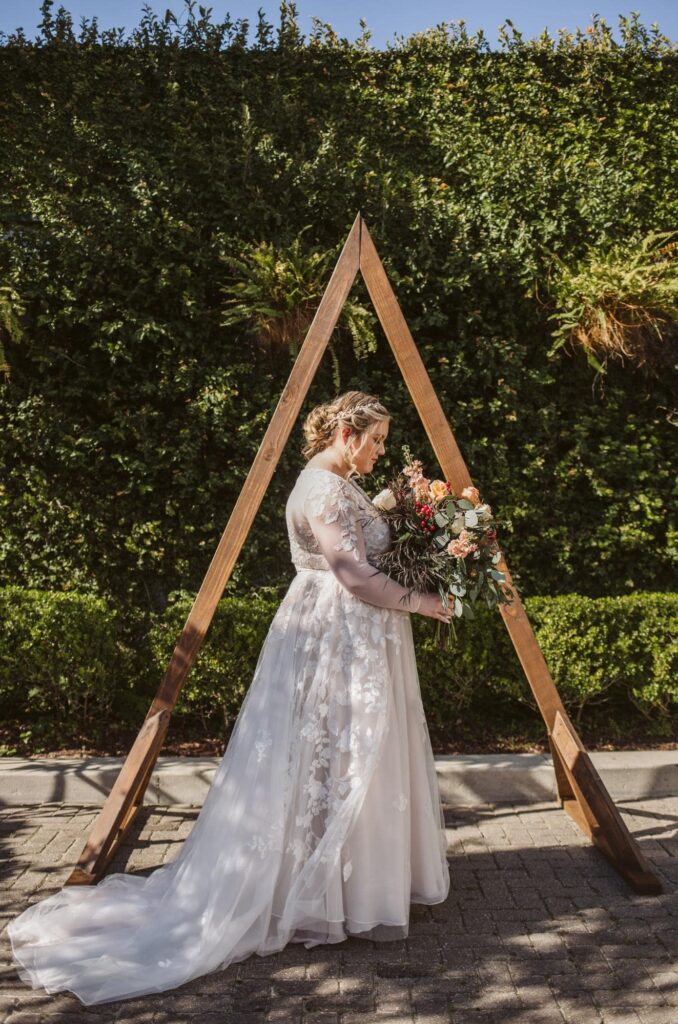 Sometimes simplicity is all you need to make a powerful and beautiful arrangement. If you're a bride who likes to keep things simple and minimalistic, do what this creative bride did, emphasize unique shapes. This is a wonderful way to put more attention on the couple rather than the decor.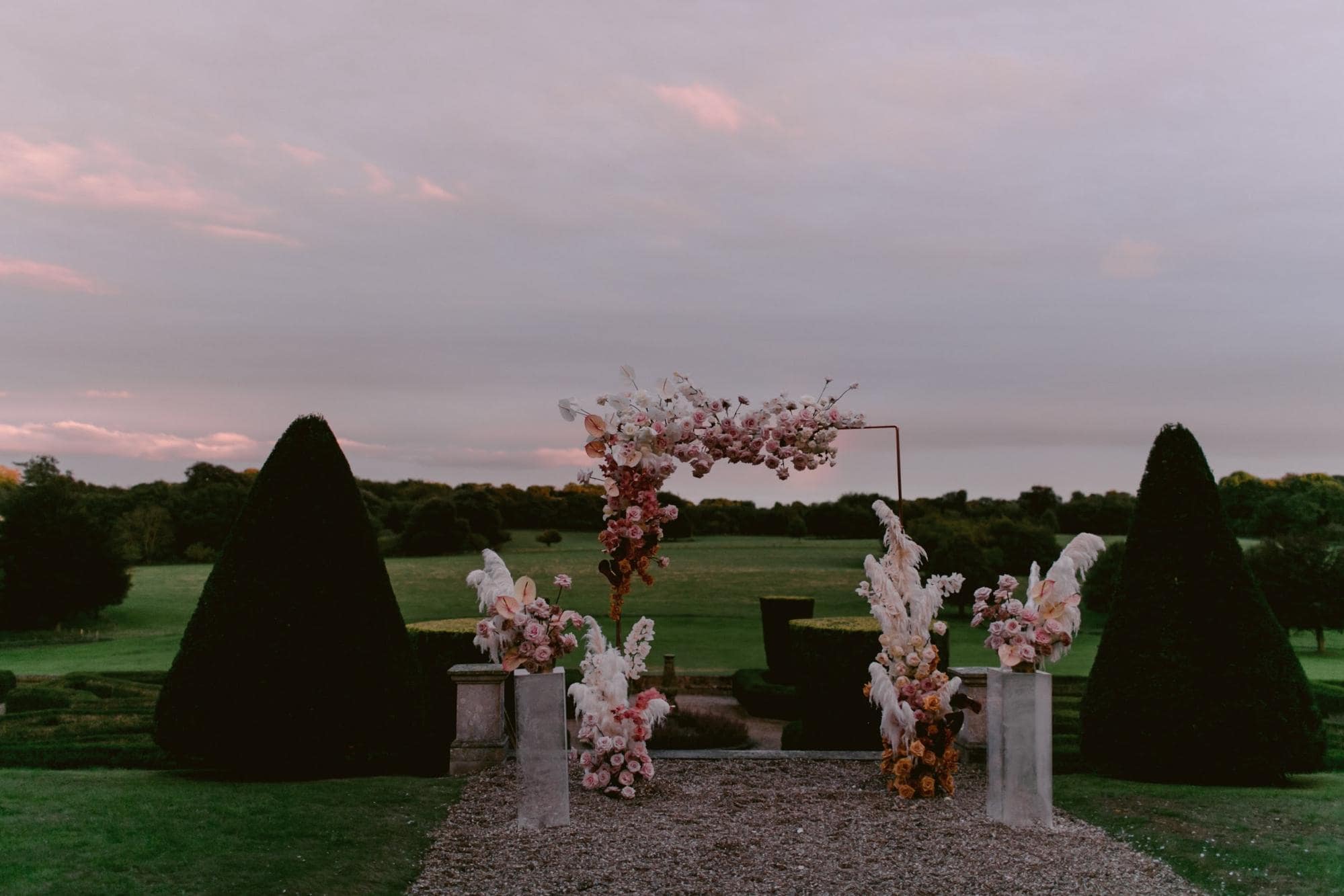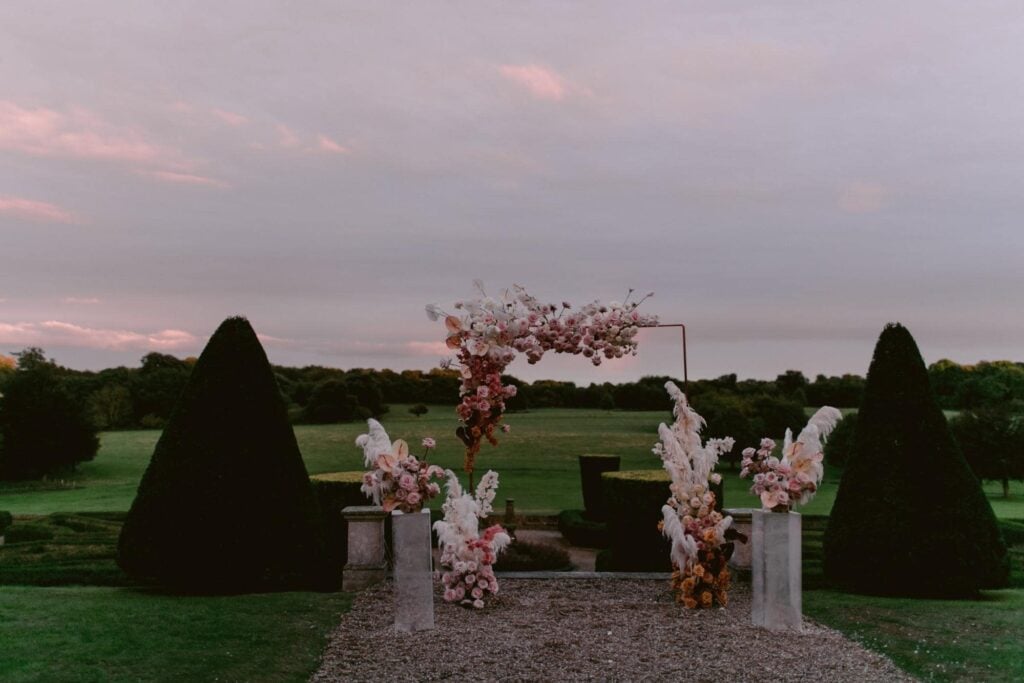 This may be my favorite arch on the list! I love how the actual arch serves as a frame for the gorgeous flower arrangement which gives them more emphasis. It's dainty while also strong and bold and the colors are stunning!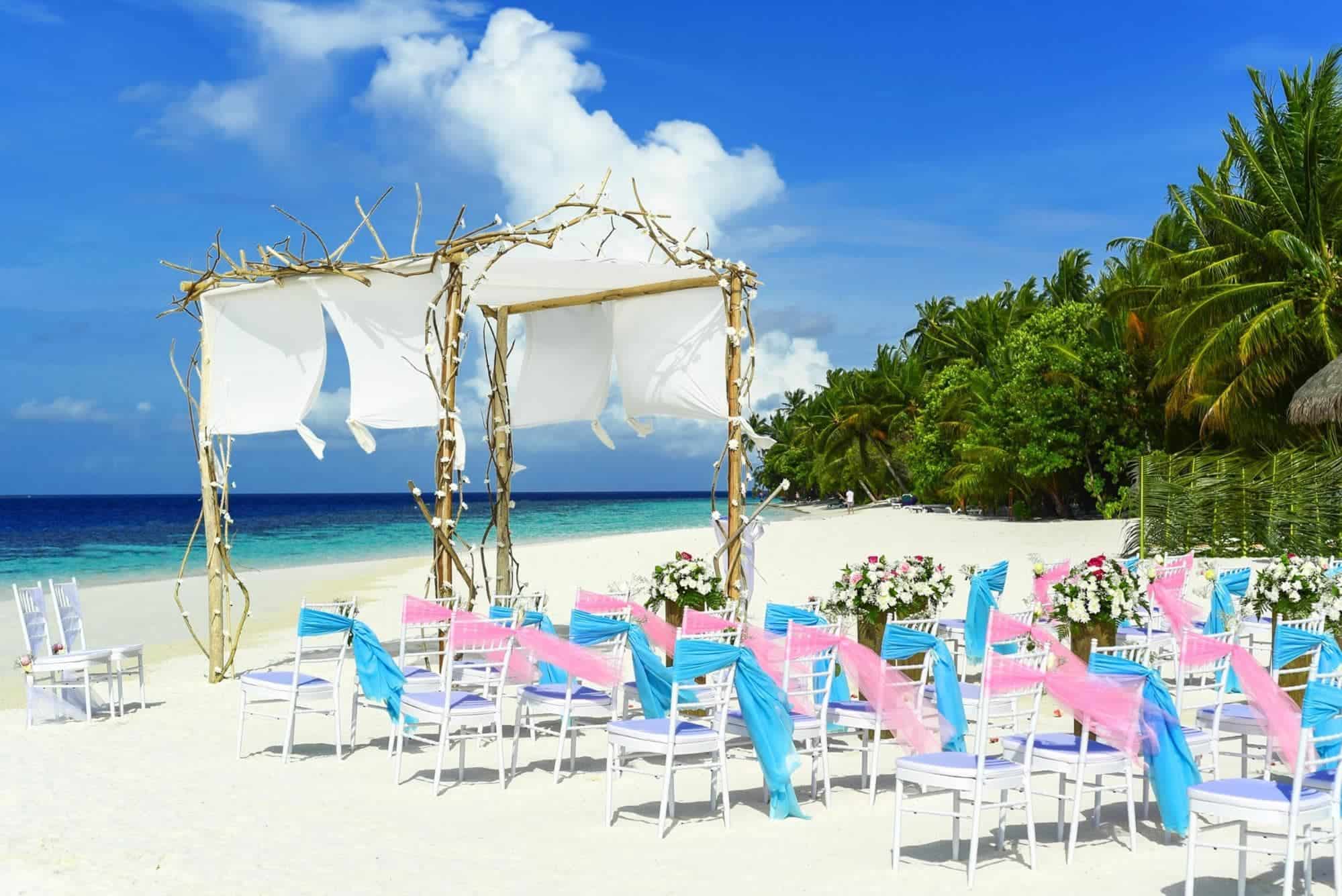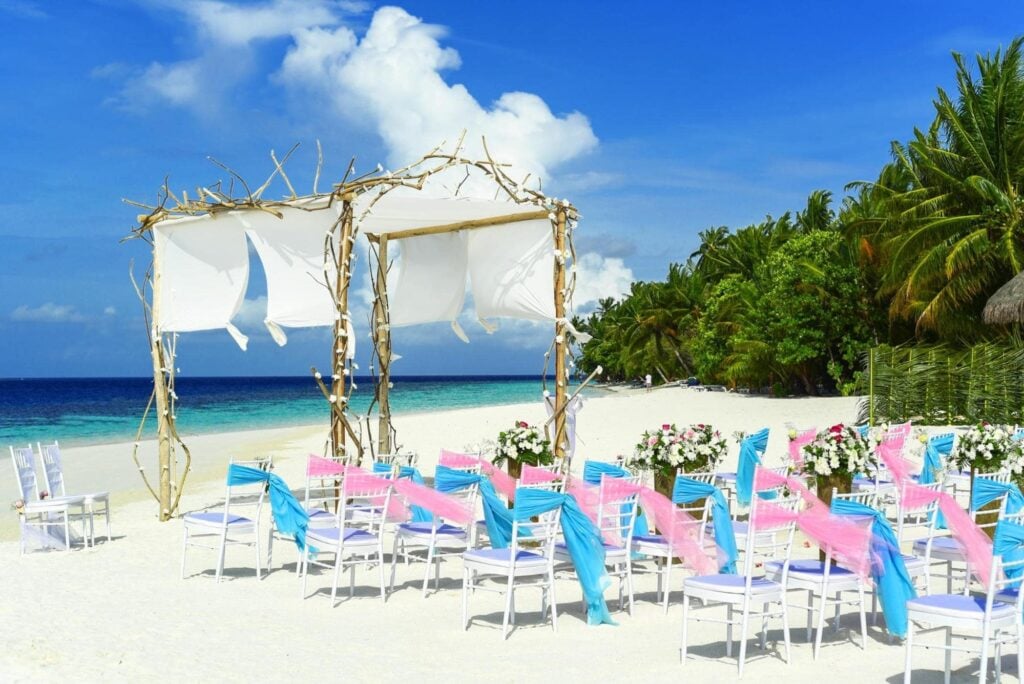 Alright, beach brides, this one is for you! And hey, if you're booking at the Dallas Oasis, this arch fits perfectly with our destination wedding feel! The creators of this arch used unique elements to create a stunning piece! If you're not huge on flowers and want to get creative, this arch should be a great source of inspiration for you!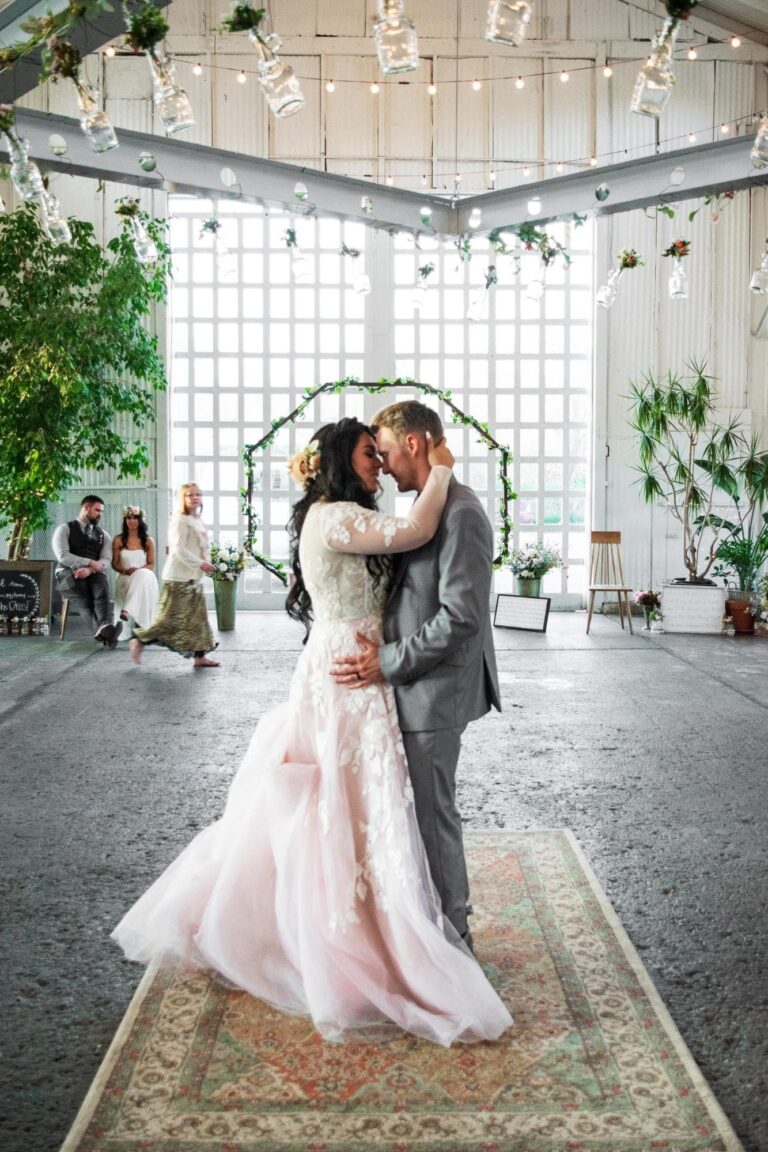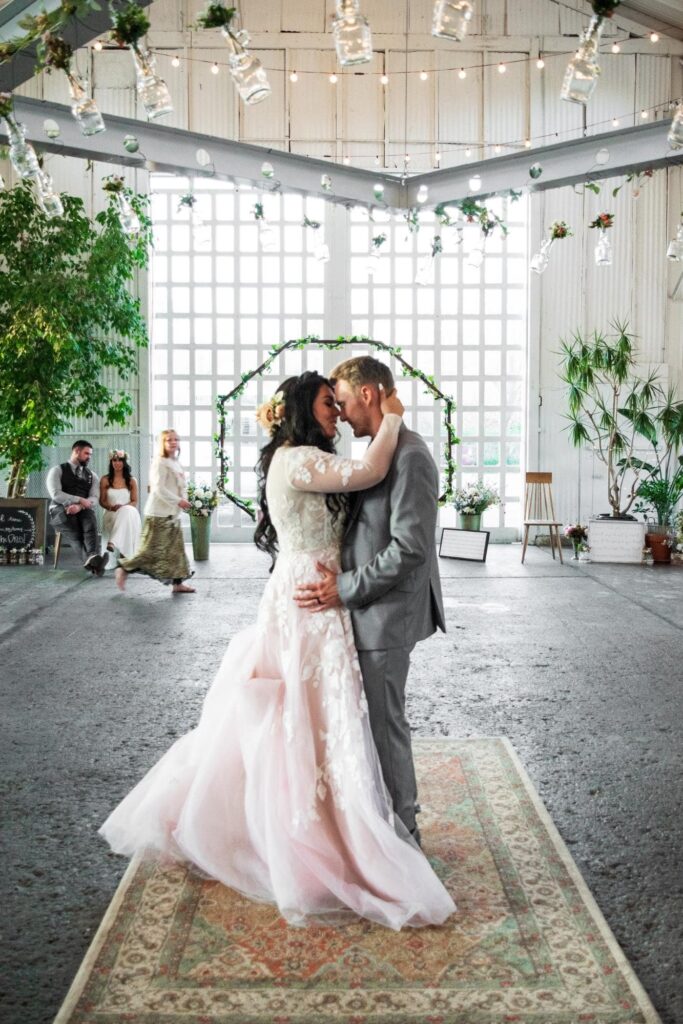 If you've been planning your wedding for any length of time, then you probably know by now that simple green and white is one of the trendiest color combos in the 2020 wedding world!
And this arch perfectly captures this, this is positively stunning and put together for a perfectly elegant feel!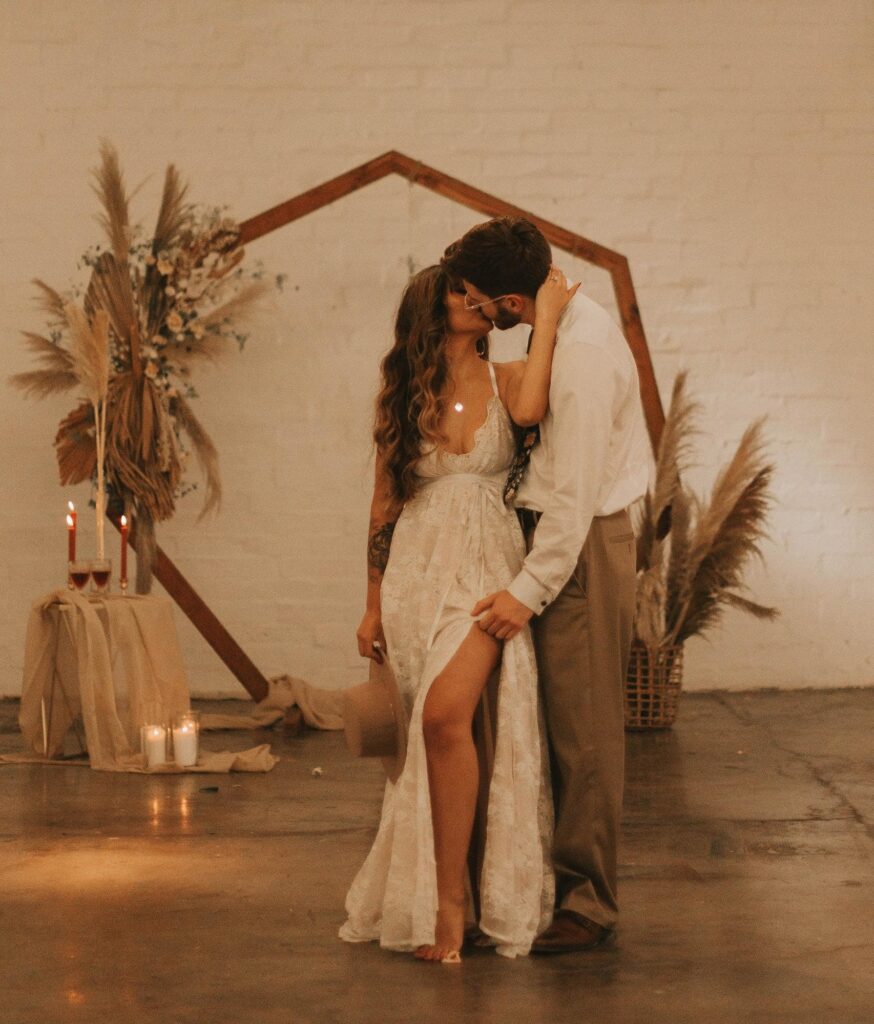 Okay Boho brides, we haven't forgotten you! This heptagon arch paired with brown feathers and beige flowers is the perfect combo for your boho chic wedding! Try adding a Kashan rug for the full boho effect.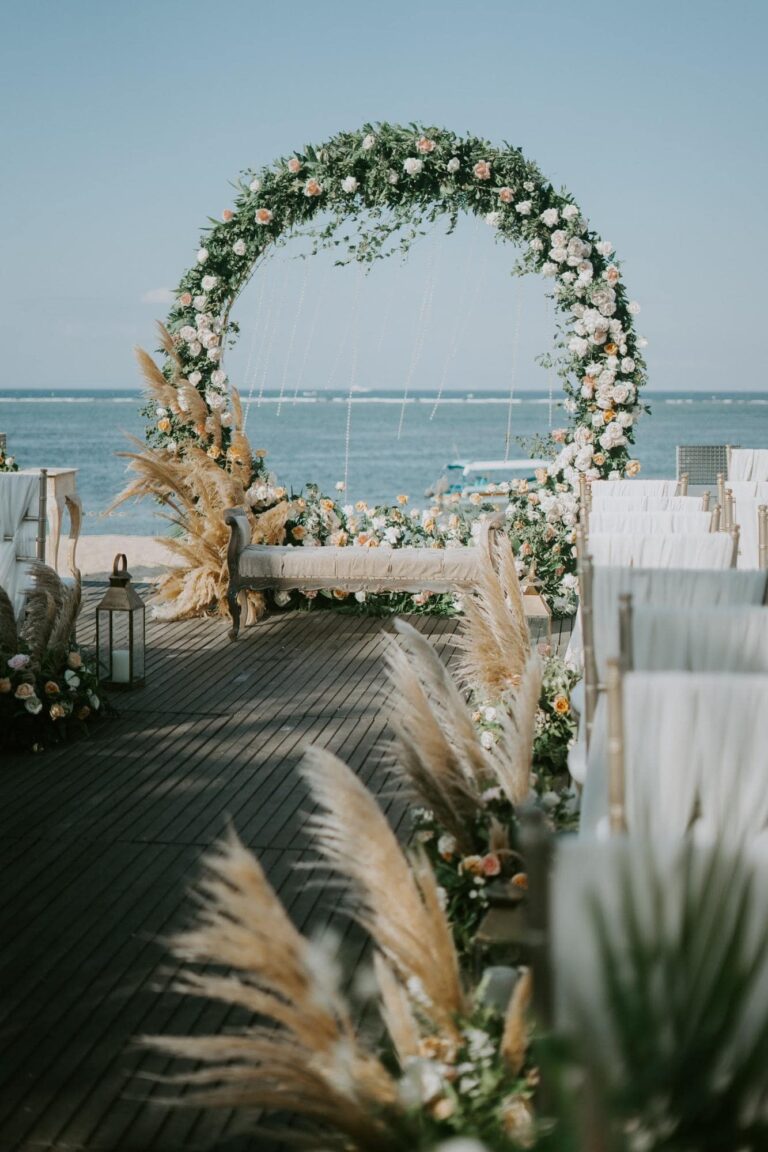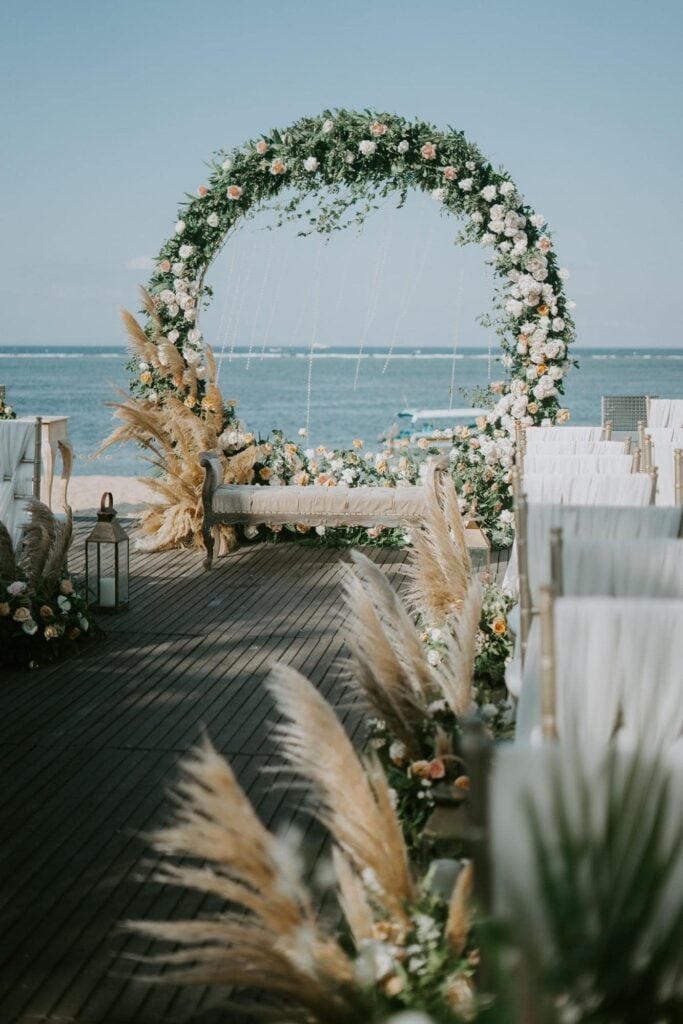 Not only is this arch gorgeous, but it is also versatile, you can take this from the back to your back yard and nobody would question it! If you want the full flower and greenery effect, let this arrangement inspired you! The full arch with flowers and greenery gives the impression that you've been transported to another world!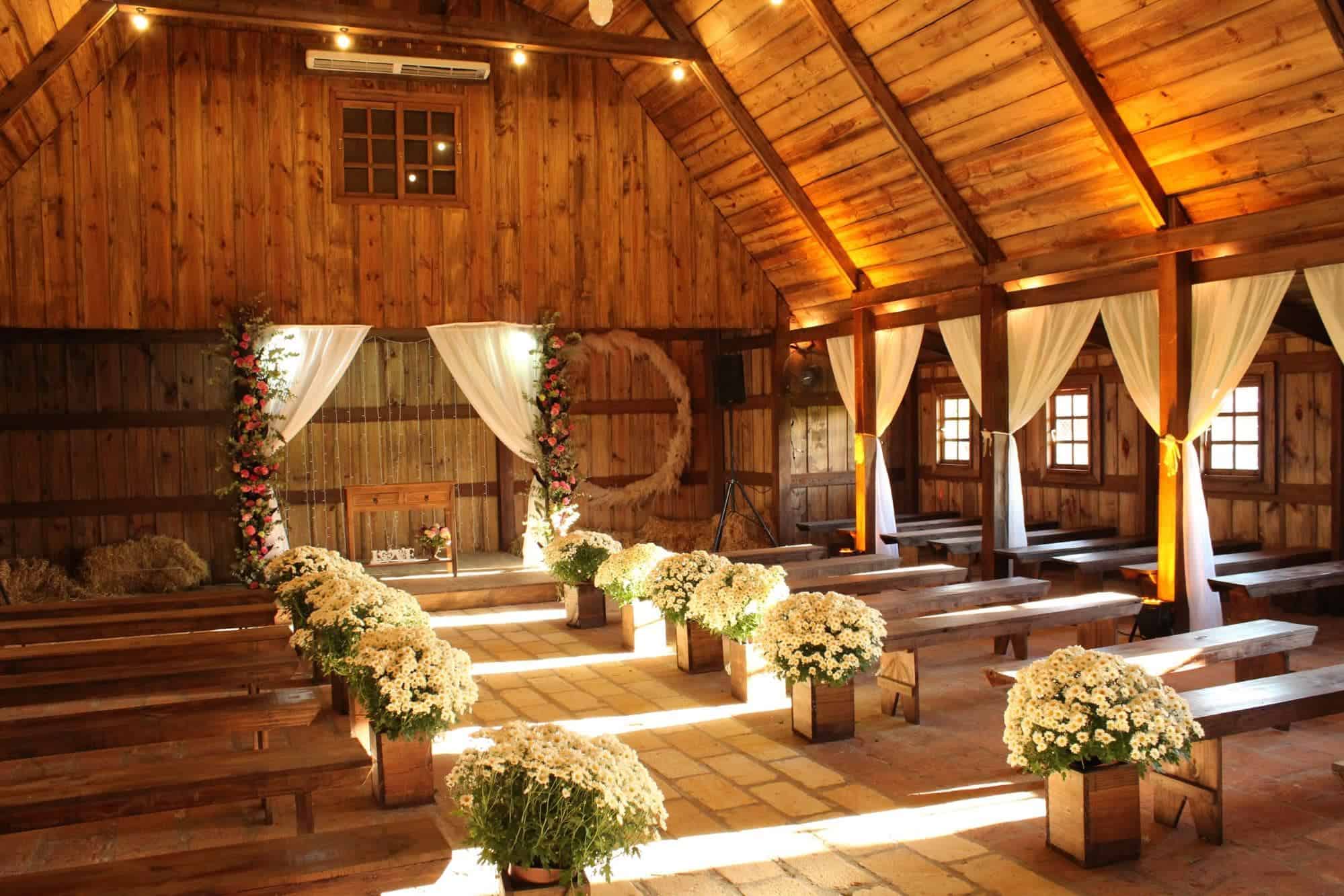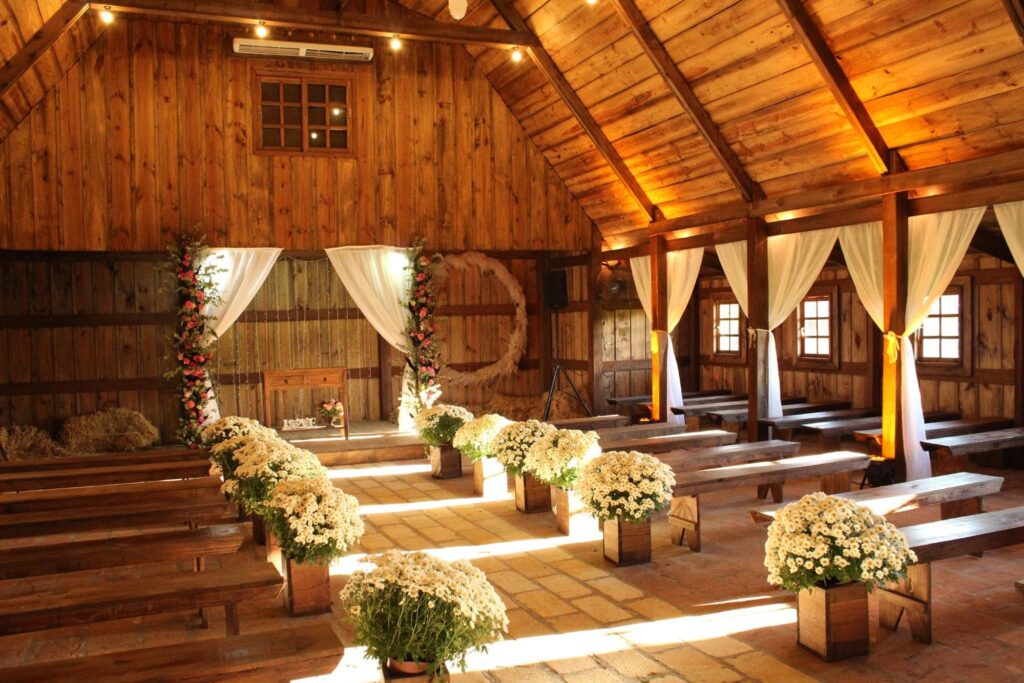 Don't worry, the rustic theme is still in, and it's still VERY popular. If this is your vibe, check this gorgeous arch out. Keeping on just the sides gives it a unique twist!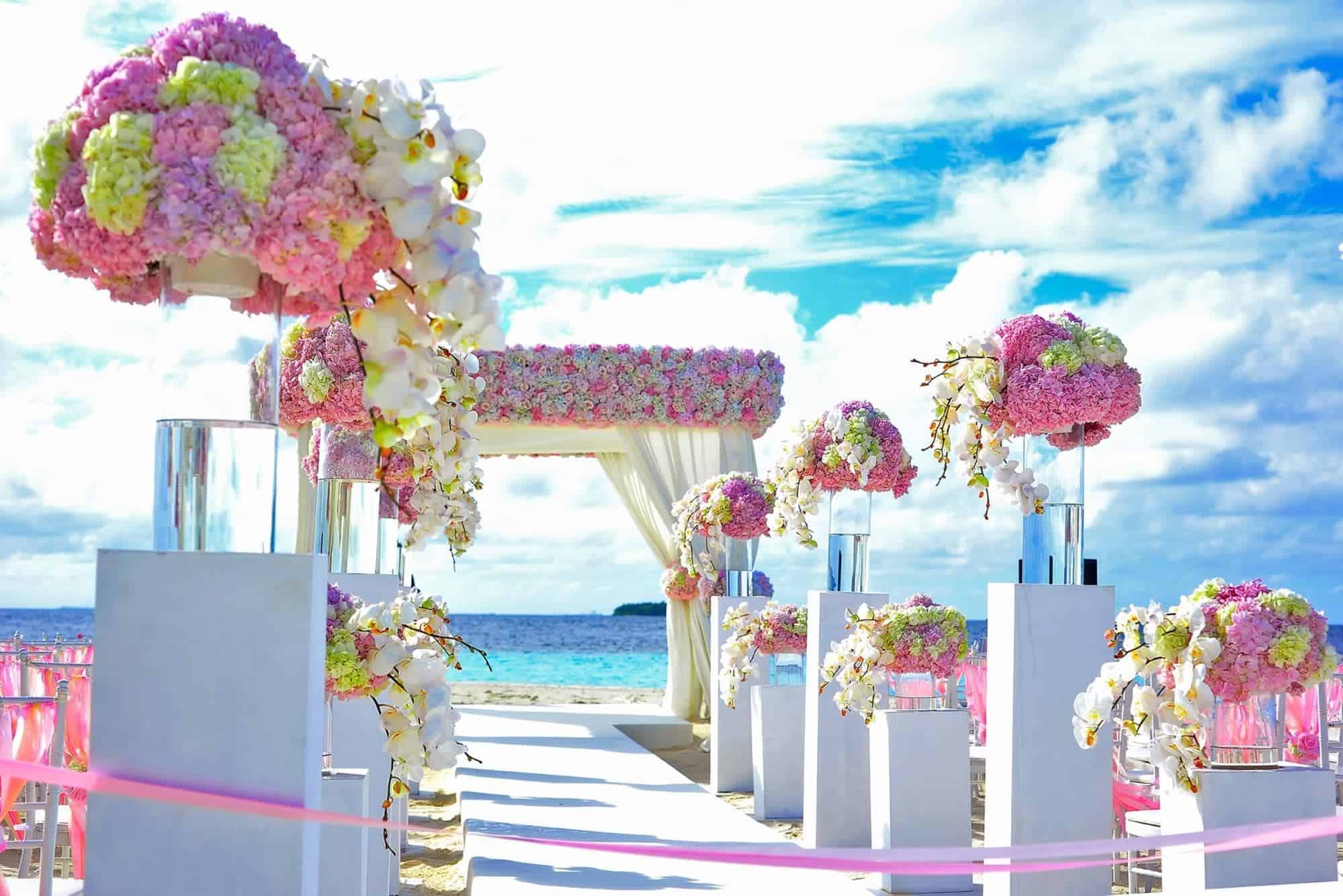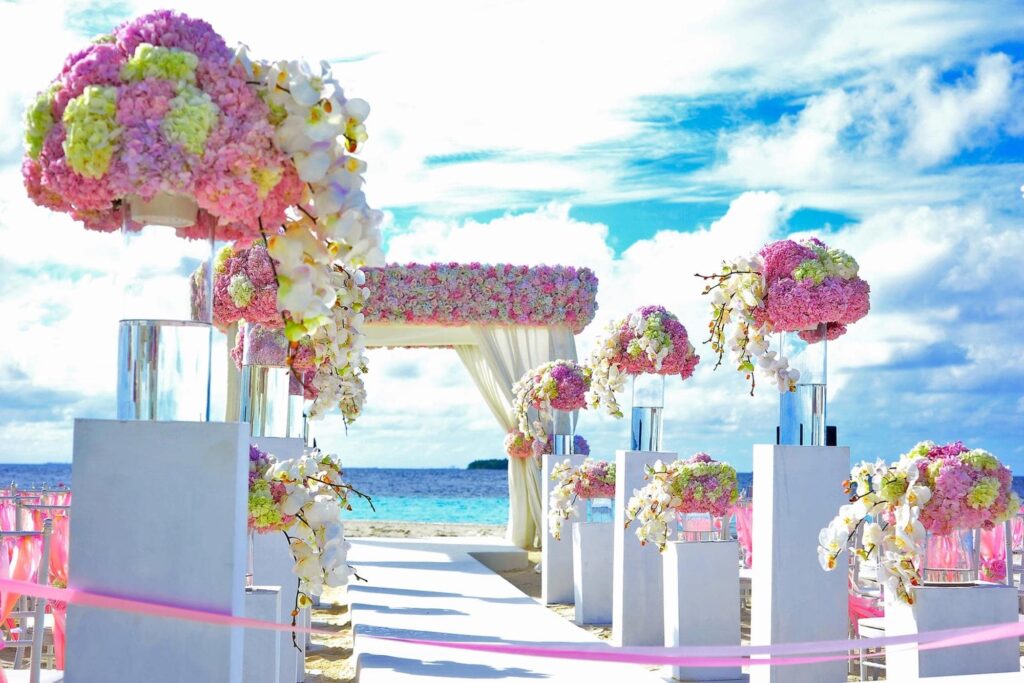 Now last but certainly not least; this arch is for the luxury bride! If you want to transport your guests to a new destination, this is certainly the way to do it. Flowers, flowers, flowers galore. Don't add greenery if you want to create a rich and luxurious feel!