Your wedding day is one of the most memorable events of your life, and it deserves to be remarkable. You want the celebration to be unforgettable and unique. However, most venues offer decor and entertainment options catering to general audiences. Frequently they don't leave much room for customization, making it difficult to plan your dream wedding. When you host your wedding at Dallas Oasis, you don't need to worry about this.
Here, we offer the perfect solution to provide you with the visual experience of a lifetime: 3D video mapping services for your wedding. This cutting-edge technology uses projectors and software to display high-resolution images that transform our ballroom walls into unique, customizable scenes. The result is a stunning, one-of-a-kind ambiance for your most memorable day. You and your guests will be talking about it for years to come.
3D video mapping completely changes the game when it comes to wedding entertainment. Dallas Oasis regularly uses this technology to create unforgettable weddings for couples from all over the world. With our tailored services and experienced staff, we offer everything you need to eternalize your special day. But don't just take our word for it. Below are a few reasons 3D video mapping is a must for any wedding.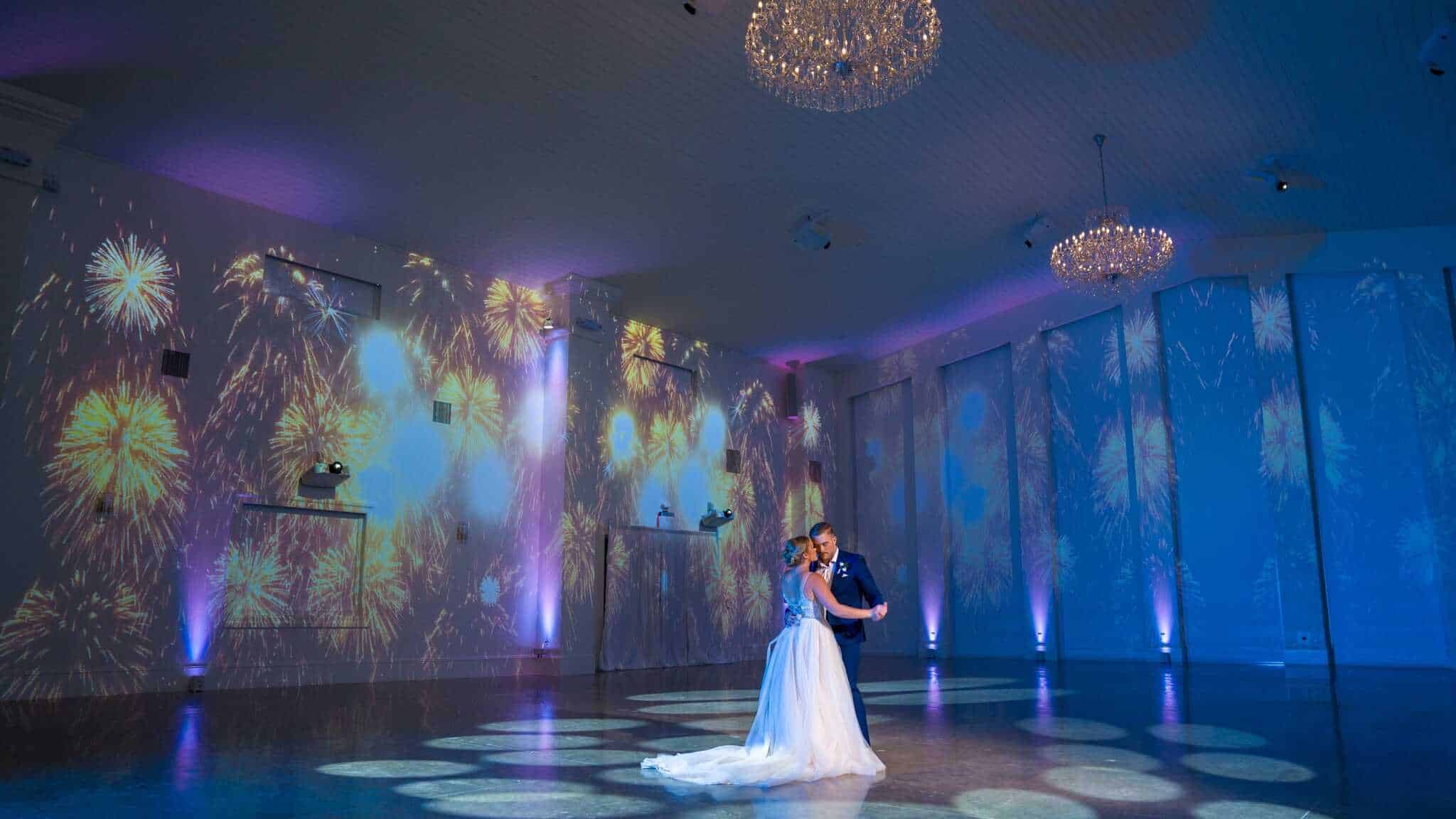 Reason #1: Better wedding photos
Traditional wedding photography is lovely, but the addition of video wedding mapping makes for much more dynamic photos. In standard settings, you can only alter decor so much before it becomes necessary to repaint the walls.
That's not the case with video mapping, which lets you control your wedding's setting from start to finish. Projections are customizable, and couples can select specific backgrounds to highlight desired features or emotions.
3D video wedding mapping allows you to add a layer of depth to your wedding that has never been accessible before. Imagine your photos against a stunning backdrop of abstract images explicitly selected to match your dress. Or maybe you'd like to add to the magic by saying your vows in the same place you had your first kiss. Anything is possible with our expert help.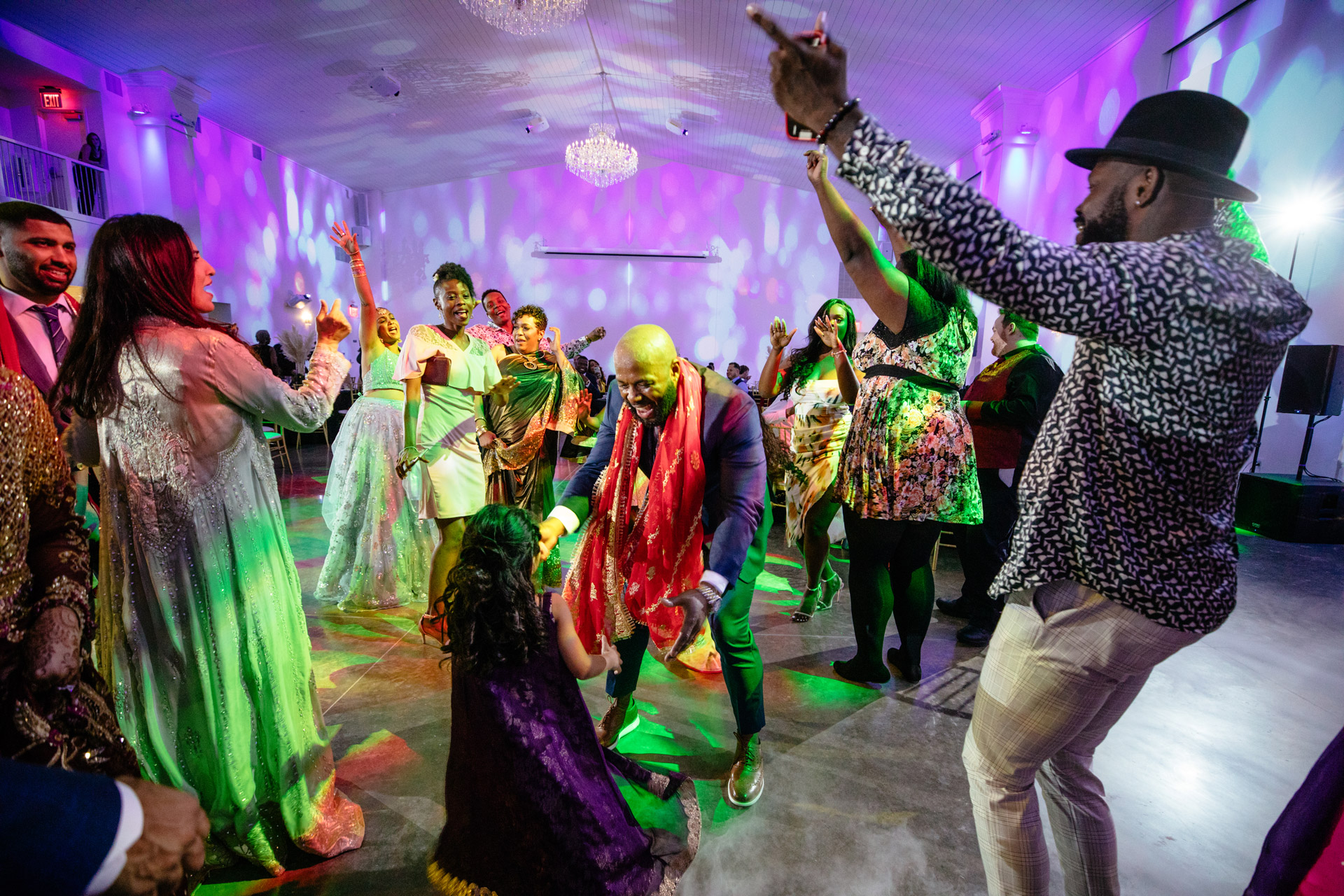 Reason #2: Bring guests on a journey
Couples today meet each other all over the world. Maybe you're visiting our estate from abroad. How can you bring scenery from the places you love directly to your wedding for your guests to experience? Your love is a journey, and video mapping your wedding makes it possible to share it with your guests through an experience as immersive as your memories.
Have you spent years traveling with your significant other before getting married? Video wedding mapping allows you to hand-select any scene you want for display throughout your wedding. It provides a way for brides and grooms who spend time abroad to offer their guests a unique cultural experience without needing to leave the ballroom. Allow your audience to follow your love's footsteps worldwide from the comfort of their seats.
Video wedding mapping allows you to connect with your guests deeper than ever before. Tell engaging stories, emphasize your emotions, or set the mood on the dance floor. The possibilities are endless.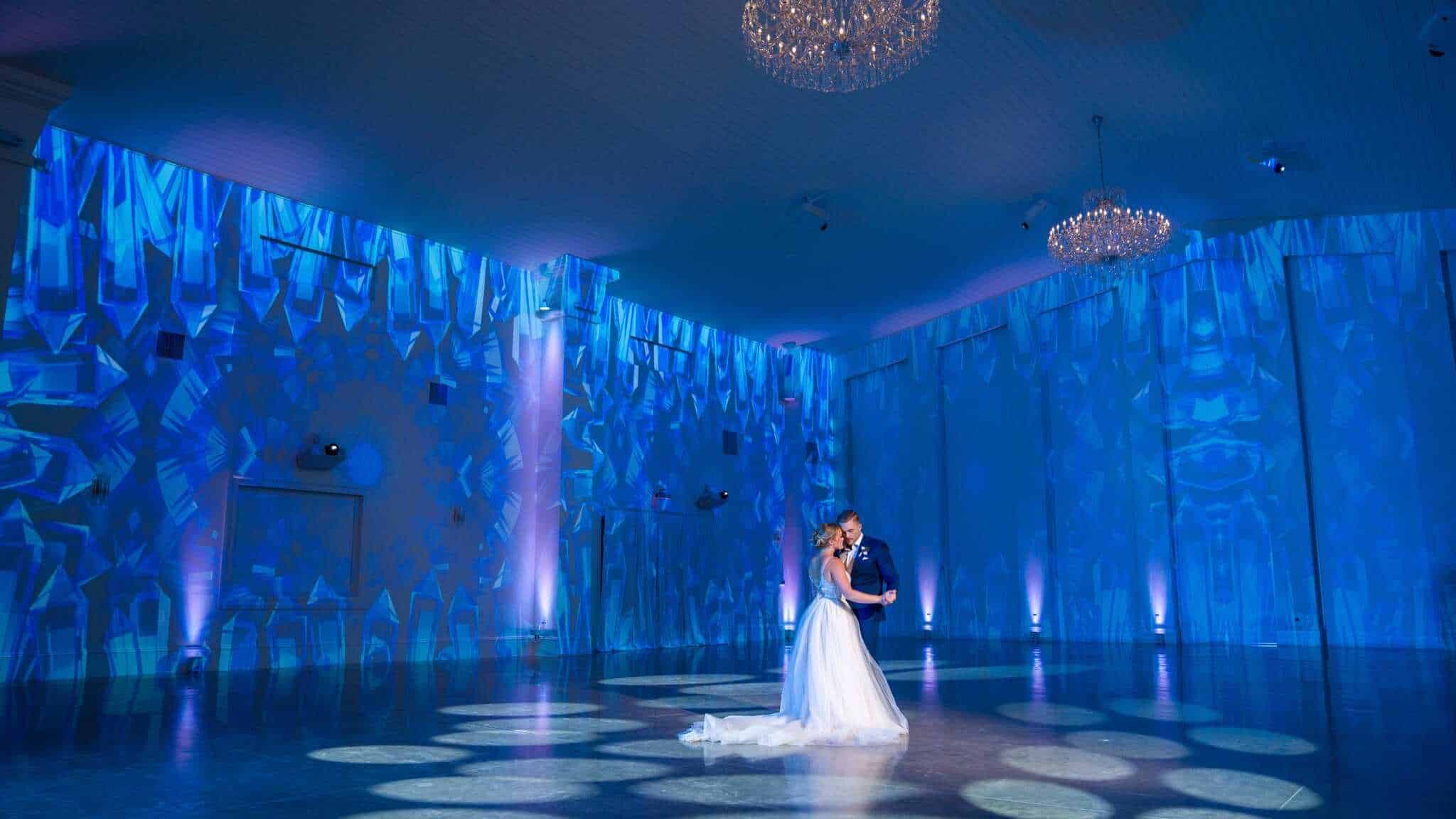 Reason #3: Project anything, anywhere
Projection mapping truly opens a new world of possibilities. Do you want an indoor fireworks display without the smoke and noise? Would you like to see your favorite bands perform on the ballroom wall? Maybe you want to project pictures of your favorite moments onto every surface to show the story of how you fell in love.
Breathe life into these ideas and any others you can imagine. For example, cover your cake with handwritten copies of your vows. Decorate tablecloths with color-changing flowers. Walk the aisle underwater, or dine under virtual starlight. Use personal photos, create custom animations, or design a storyboard for your projections. Whatever media you choose, you'll also have the option to coordinate the timing of its display down to the second. The only restriction is your imagination.
Couples planning large weddings may also be concerned about finding perfect decorations that express their style. When you use video wedding mapping, you replace conventional decor with luxurious virtual imagery, allowing even more customizability and self-expression. Our experts will help you fine-tune every moment of your display.
Video wedding mapping offers a realistic alternative to any form of entertainment imaginable. When used to replace conventional decor, it also has the benefit of reducing clutter and waste. Regardless of how you choose to use it, projection mapping creates a visually unique experience you and your guests will discuss for years. Our gallery contains numerous examples showing how you can use projection mapping to express yourself in ways previously impossible. Check it out now for more inspiration.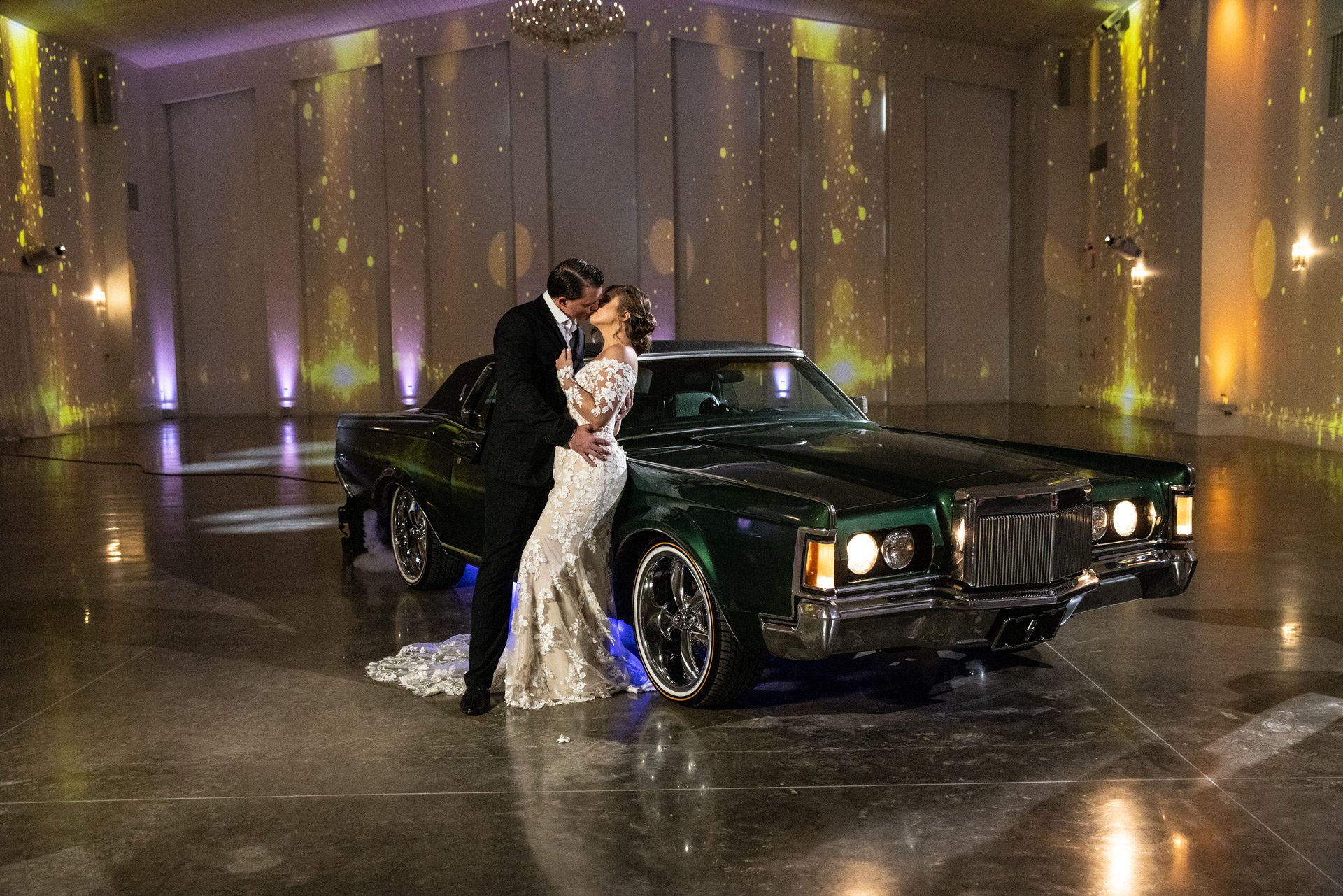 Where can I find more information?
Projection mapping is a must for couples wishing to leave their guests with an unforgettable visual impression. The possibilities are limitless. At Dallas Oasis, you'll work with our team of experts to perfect every detail of your wedding. Call today and schedule a tour to learn more. We'll answer your questions and help you bring your dream to life.