Indian Weddings can be A LOT. As big and grand as they are, the behind-the-scenes work is even bigger, grander, and more demanding! Big Fat Asian Weddings are notorious all around the world, they are iconic and the true definition of LAVISH! South Asian weddings mark a long list of gorgeous exciting events that keep you on your toes till the very last day! 
This means South Asian families are looking for THE PRIME WEDDING VENUE that not only has the features to host stunning and memorable celebrations but also the ability to accommodate multiple-day events, sleeping arrangements, AND the luxurious feel that every bride and her family is looking for! 
As always, that's why we wrote this blog–we know wedding venue hunting is very important and can be tricky, especially for most South Asian brides and grooms who are looking to accommodate a guest count of 400 and above! Whether you're local to Dallas Texas or from out of state, The Dallas Oasis Wedding Venue will get you everything you MUST have and didn't even know you wanted, in ONE PLACE! 
And here we go!
Let the Celebrations Begin!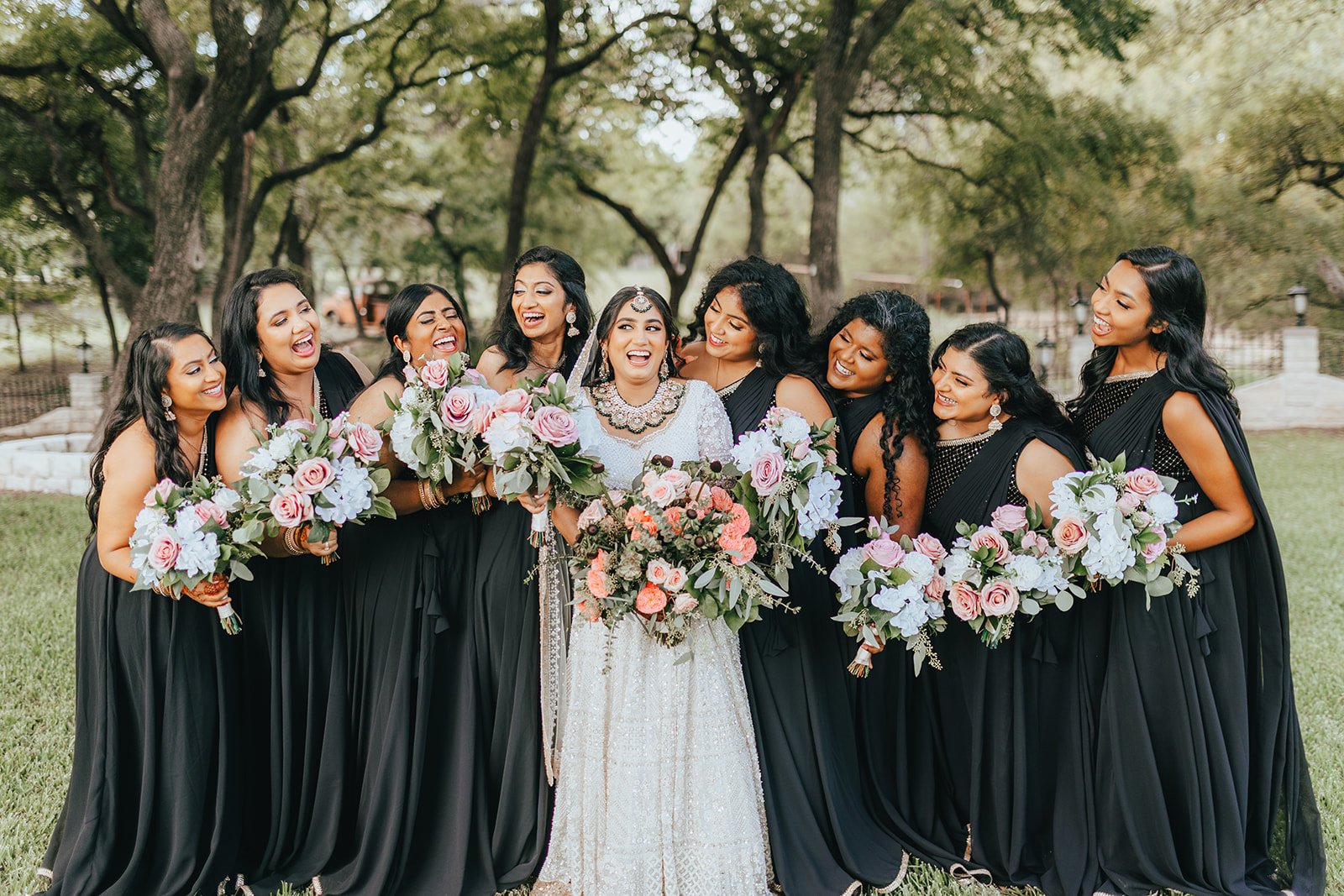 Picture your celebration from start to finish.
Both, the soon-to-be bride and groom, have found themselves a perfect match; the families have made the wedding news official. As both sides celebrate the moments of joy together, Indian sweets are brought to mark the bond that will soon be made, and as the roka celebrations simmer down the real games begin! 
This is where Dallas Oasis brings your story together. A team of professionals partner with you to turn your checklist of luxurious Indian Wedding couture dreams green. And the best part is, you get to have everything under one roof. There is no need to book multiple halls, sleeping arrangements, or work with multiple venue hosts from different places!  
Lets take a look at the FULL list of reasons the Dallas Oasis is the best Indian wedding venue!
1. The Dallas Oasis is an Actual Oasis All Year Long
The Dallas Oasis is called the Dallas OASIS for a reason and we are proud of it. We boast over 10 acres of stunning scenery and beautiful tropical backdrops for the perfect photos ALL. YEAR. LONG. Yep, you read that right. We planned ahead with green turf, beautiful palm trees, and all-over landscaping that stays wedding ready all year round for every type of celebration.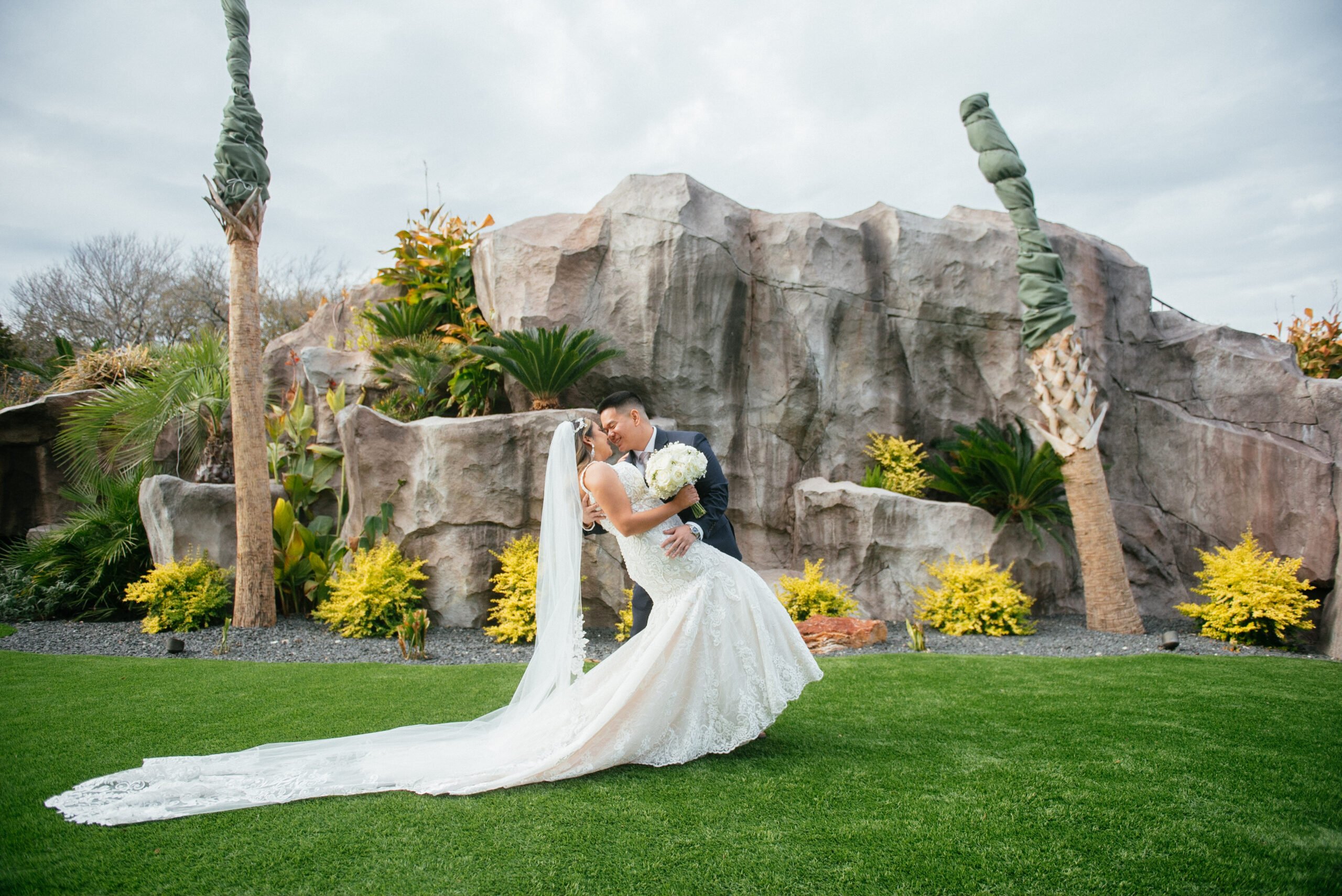 This is in the top two reasons why brides, grooms, and their big families, book with us (we'll get into number two shortly). At the end of every tour our guests always tell us how stunning the venue and all its both natural and cultivated landscaping is!
You know that feeling of pride you get when you bring family and friends to show off something you're proud of and they end up LOVING IT going on and on about how amazing it is? Yeah, we know that feeling. Thats the what the Dallas Oasis IS and DOES!
2. The Gorgeous Green Ceremony Lawn
Speaking of stunning scenery, not only do we provide a one-of-a-kind ballroom, we also provide an outdoor area that seats up to five-hundred guests, and makes for some of the most beautiful photos that you can get on the property! This makes it easy for brides to move the reception indoors with little to no effort and makes it so much easier for the wedding guests, because we all know, nobody likes driving in Dallas traffic.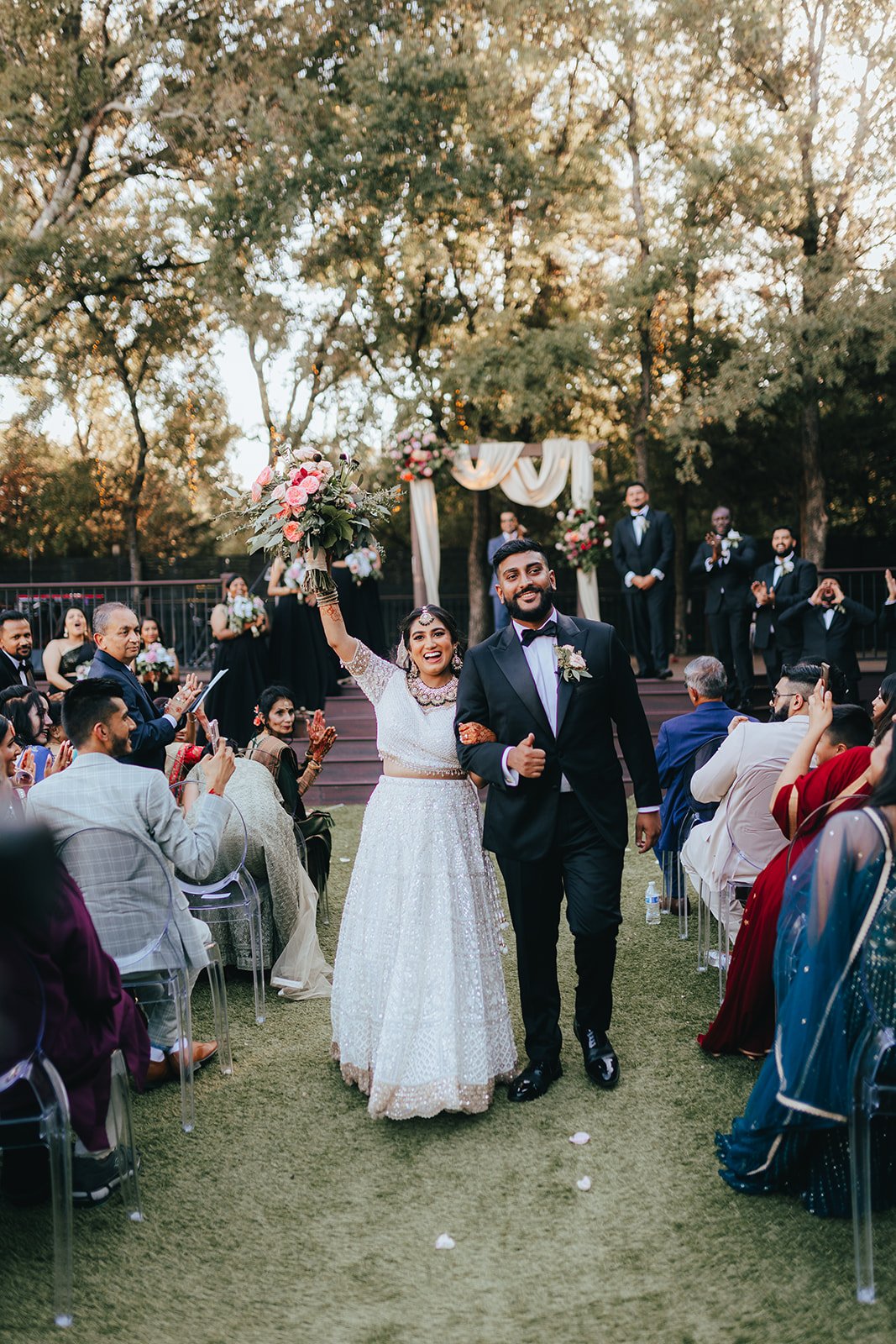 One of my favorite elements of this lush green ceremony lawn is of course, the twenty-two foot waterfall, and this brings us to number three on the list!
3. The Cascading Twenty-Two Foot Waterfall
The Dallas Oasis is already a very unique wedding venue in Dallas, but throw in this massive photo op of a waterfall and you have yourself the MOST unique wedding venue in the Dallas Texas area for the perfect Indian wedding!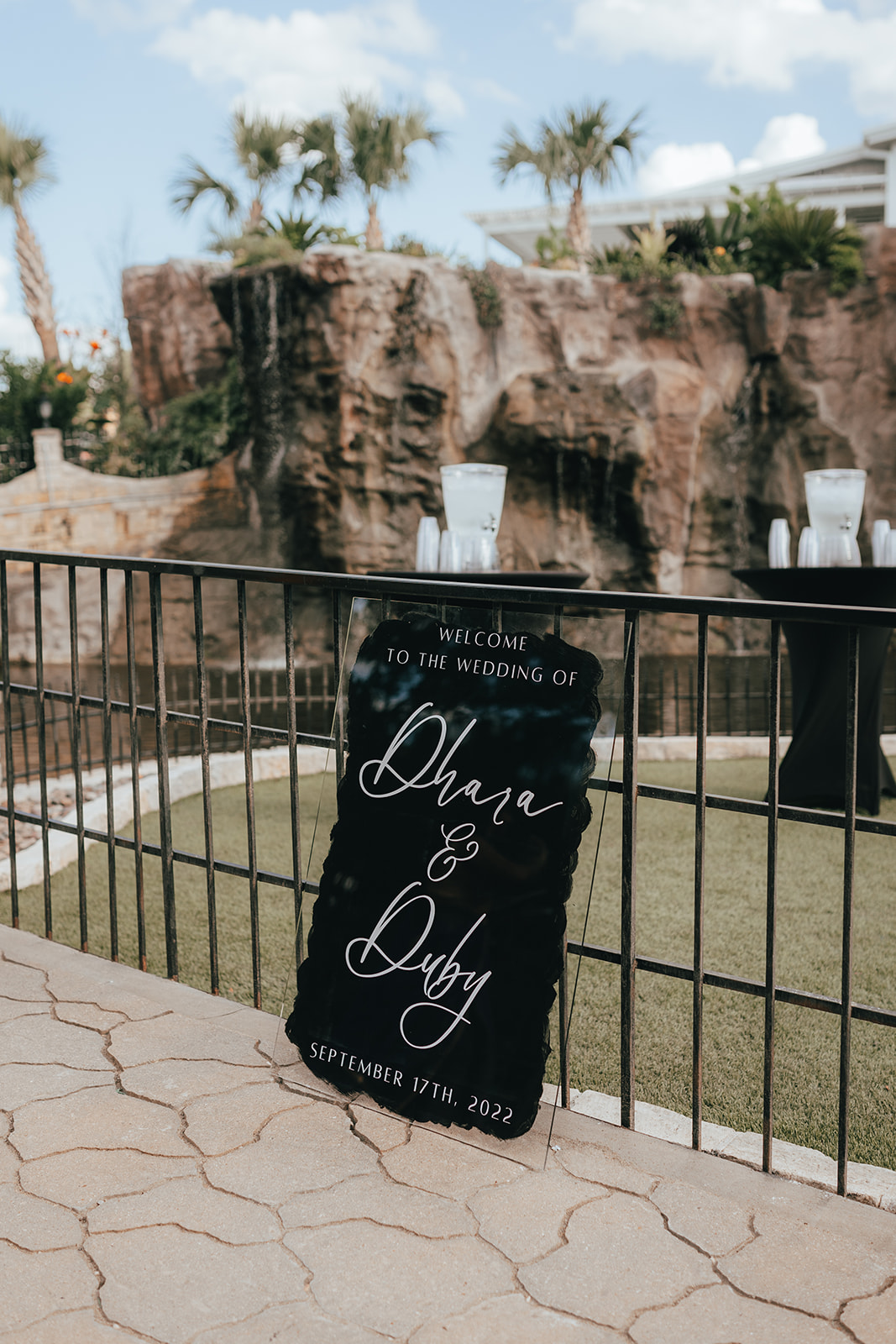 The waterfall feeds into a natural creek that runs through the venue and provides extra natural greenery!
4. The Rare Open Vendor Policy
Here is the second most talked about thing amongst our booked Indian brides and grooms! I don't know how many times I've met with our South Asian brides and grooms and they've told us our open vendor policy was a rare gem they couldn't find anywhere else!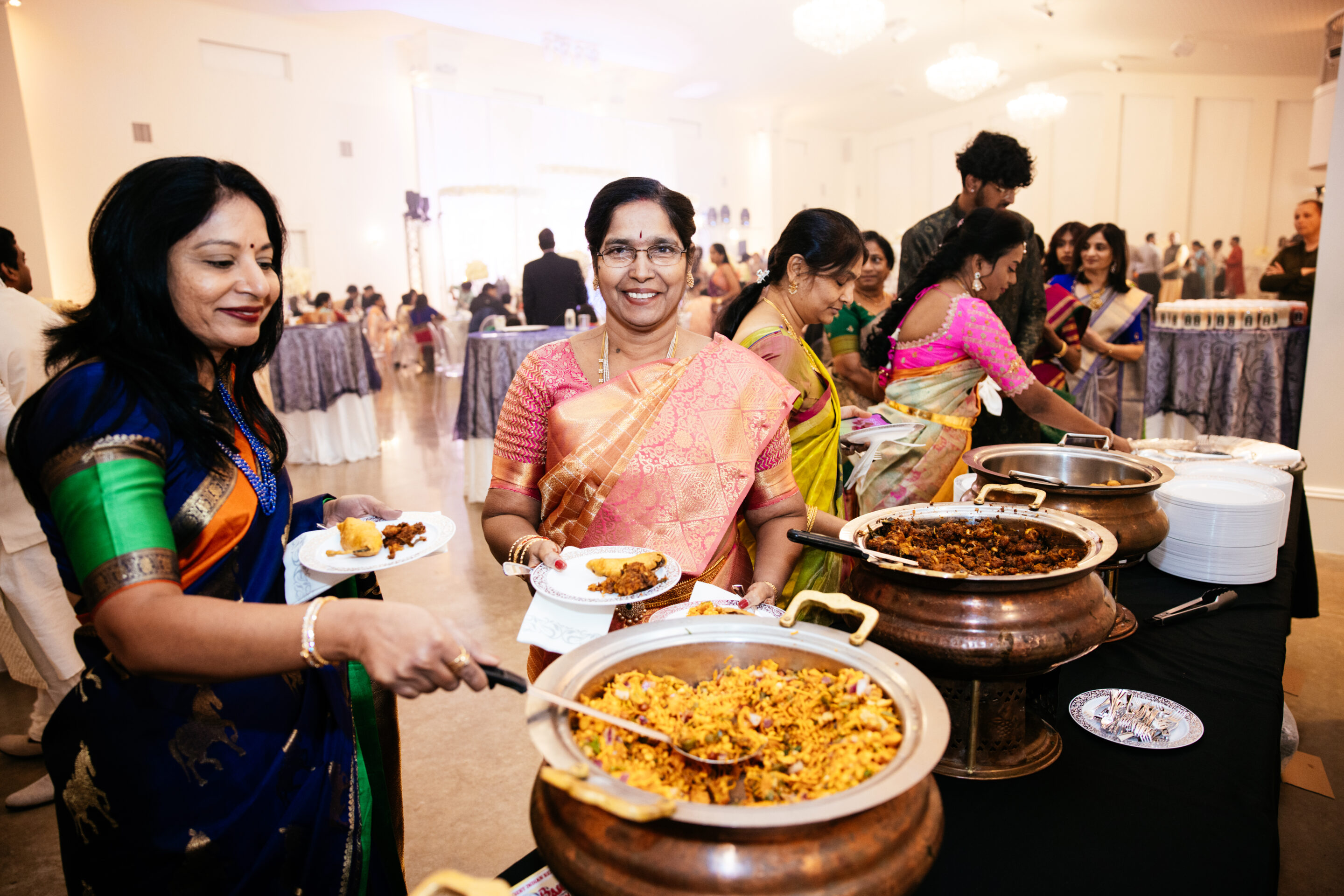 You may already know the difficulty, or you may just be starting your wedding planning journey, either one, our open vendor policy will help you out! We know most Indian weddings have very large guest lists, which means finding a venue that accommodates that number is the number one priority which then leads you to compromise on the other details that are very important to you.
Your wedding meals often suffer the most from this, as hotels, nine times out of ten, require you to go through them for your food which limits your cultural choices and preferences. The Dallas Oasis allows you to accommodate your guest count as well as pick your perfect menu!
5. The Grand Ballroom
From Mehndi Ceremonies, Baraats, Sangeets, Wedding Ceremonies, Receptions, and everything else on the South Asian celebratory itinerary, the Dallas Oasis Ballroom has more than enough space, beauty, versatility, and uniqueness, for ALL your events.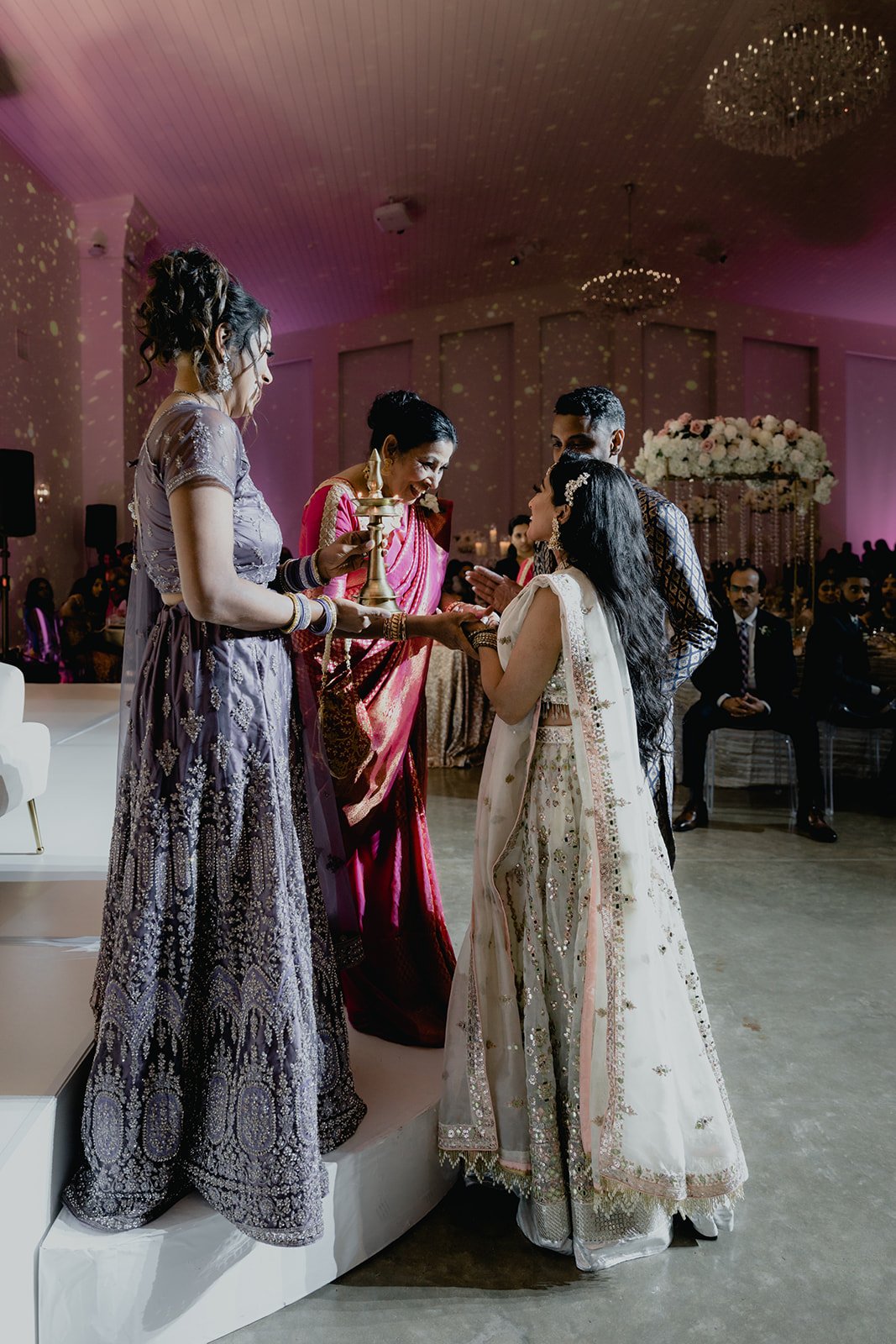 Perhaps the two most attractive elements of the Ballroom are our stunning window wall and our capacity! The ballroom seats up to six-hundred guests! That's Six-hundred guests AND a dancefloor, AND the capacity for a stage for your extravagant Mandaps and displays! In addition, the Dallas Oasis Ballroom is Ceremonial Fire FRIENDLY! 
We do this a lot, so we know what our South Asian couples are looking for!
6. The Window Wall
Of course, I didn't forget to show off the window wall. The Famous Dallas Oasis window wall provides stunning lighting, gorgeous photos, and an absolutely amazing ceremony spot!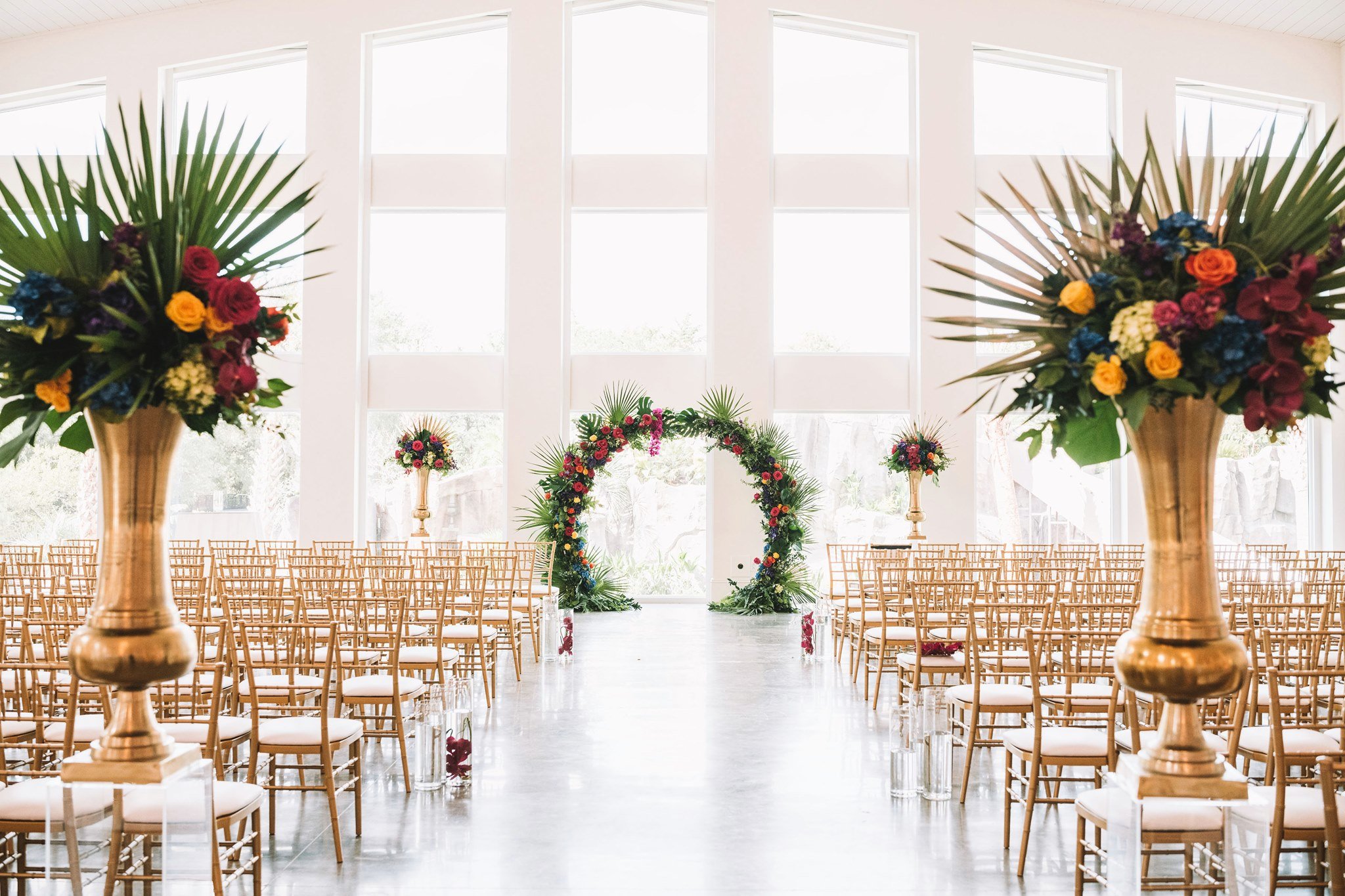 When designing the Oasis, Julie Templeton made sure that brides would be able to enjoy the natural light and beautiful scenery WITHOUT the sun setting and blinding you and your guests!
7. Cocktail Hour Patio and Lawn
Cocktail hour is crucial to a successful wedding, and trying to figure out where to send guests after the ceremony can be challenging, especially when you want the reception to be a special grand reveal. The Oasis provides plenty of space and options for your cocktail hour.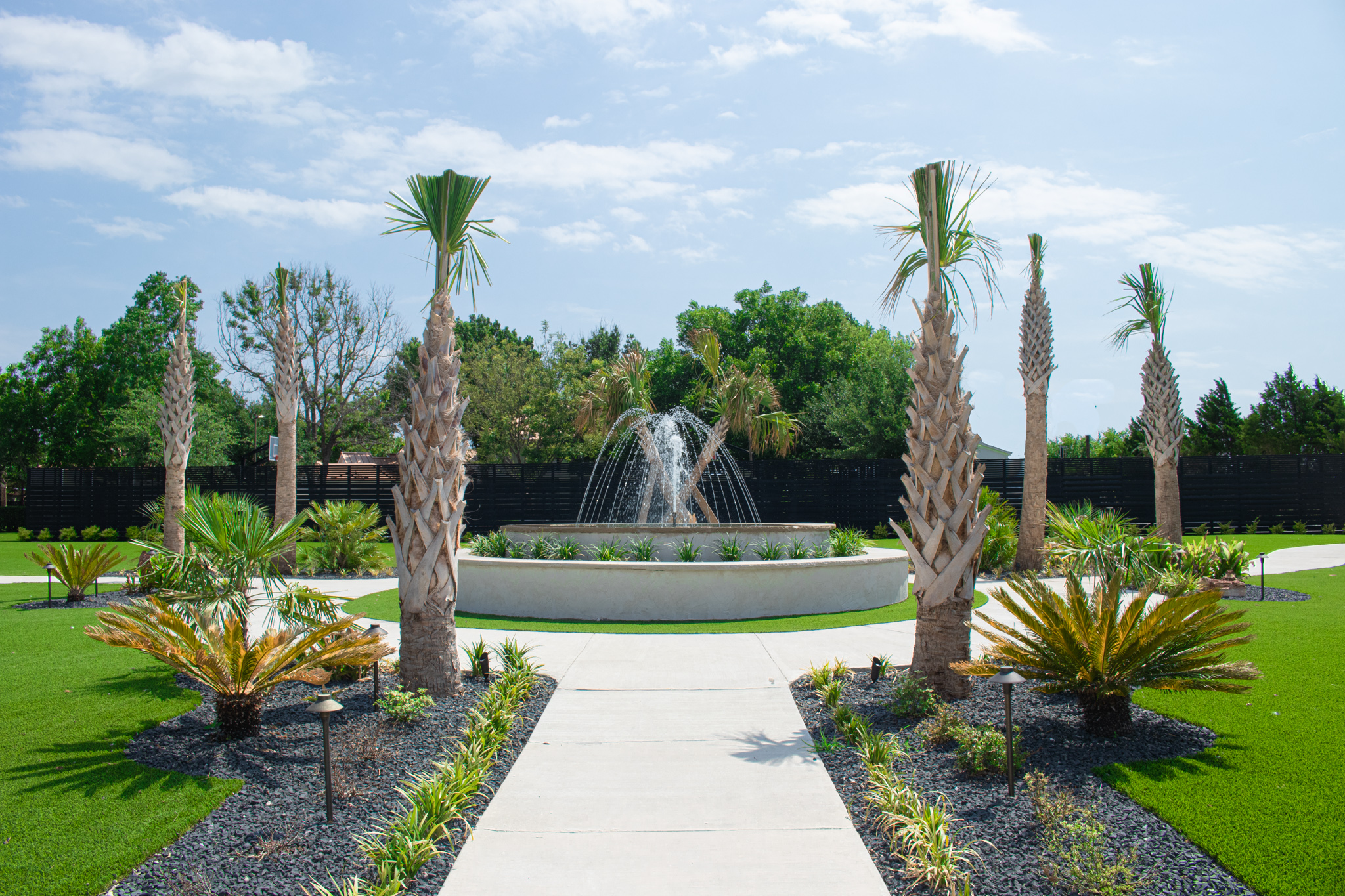 The covered Patio offers four-thousand square feet of space and easily connects to the window lawn area for additional space. Throw out some cocktail tables and some yard games and you're ready to go! If the back patio isn't your cup of tea, usher your guest to the front fountain and have them hang out in front of the venue until you're ready for the big reveal!
8. The Mansion
Worried about where you and your wedding party will stay during your celebrations? The Oasis mansion sleeps up to eighteen guests! There is plenty of space to relax in the two hot tubs, cook in the kitchen, hang out in the game room, watch tv, or play basketball on our court!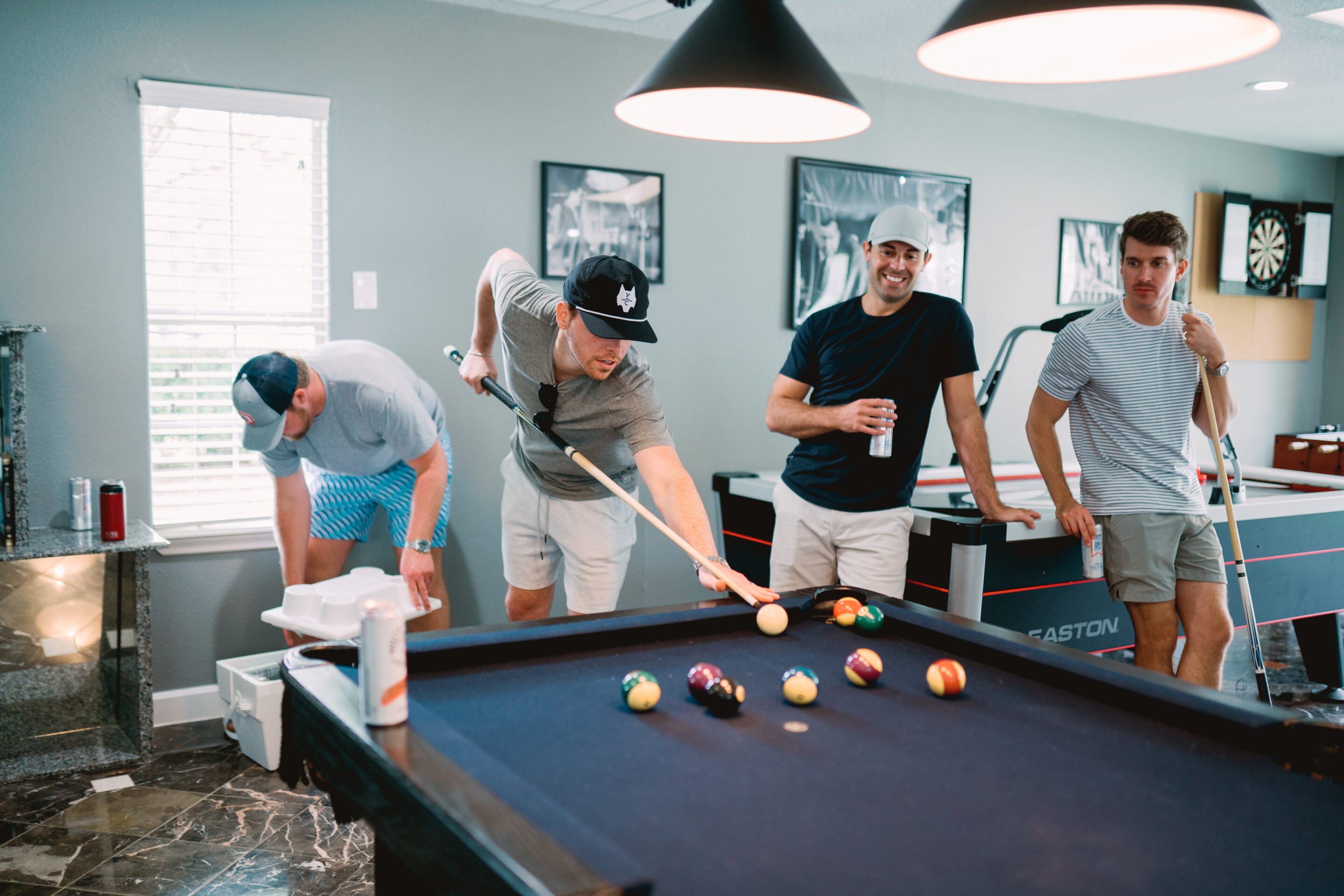 There really are endless options!
9. The Resort Style Pool
Did we mention there's a resort-style pool…with slides?? AND and an outdoor sound system and cooking area!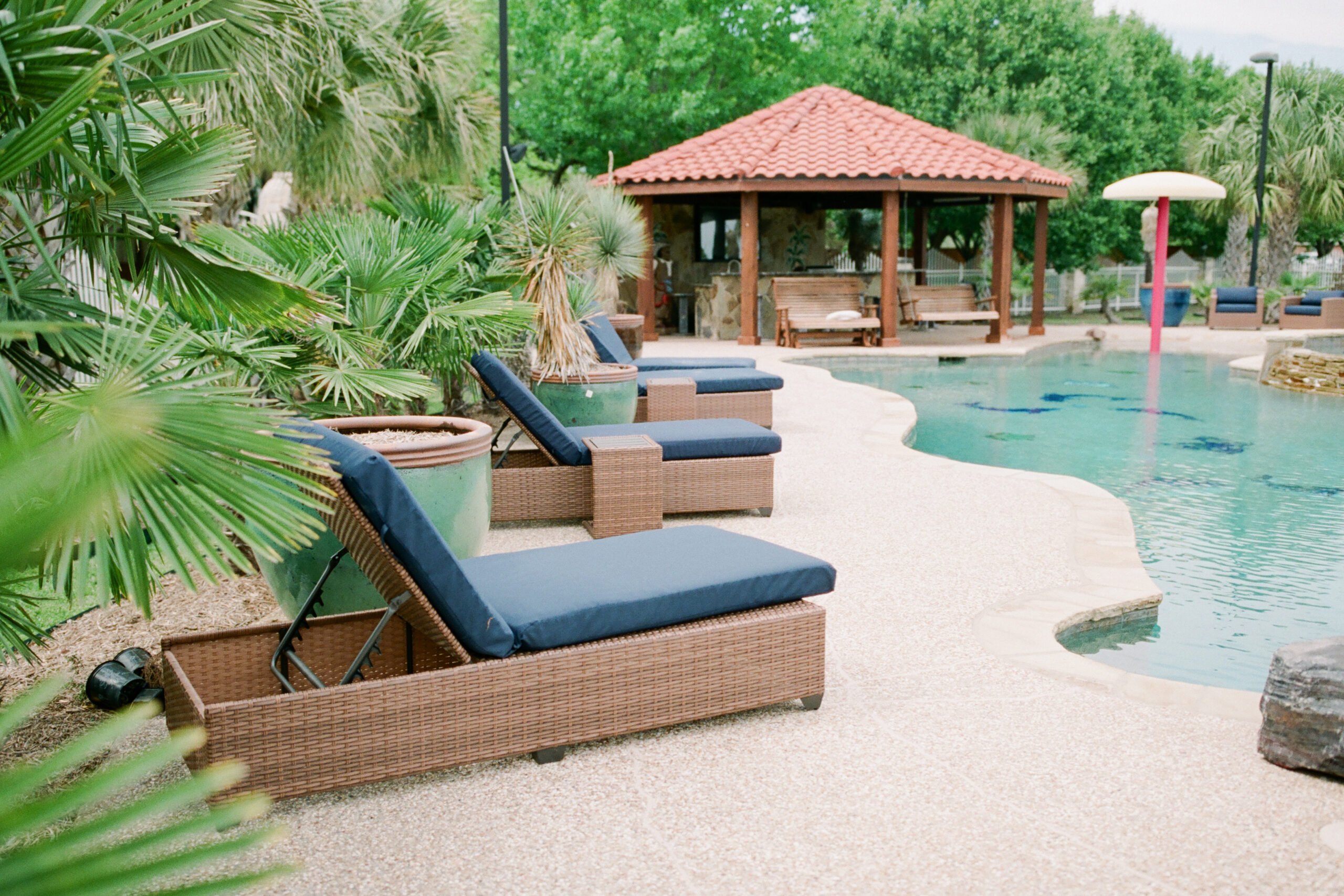 Sangeet night is yet another event to the classic Indian Wedding's long list of celebrations. Depending on the weather conditions, it can either be outside or inside. A sangeet night under the glittering night sky is one of the best ways to enjoy some heartfelt vocals of the singers. 
10. Ten Acres of Luxurious Privacy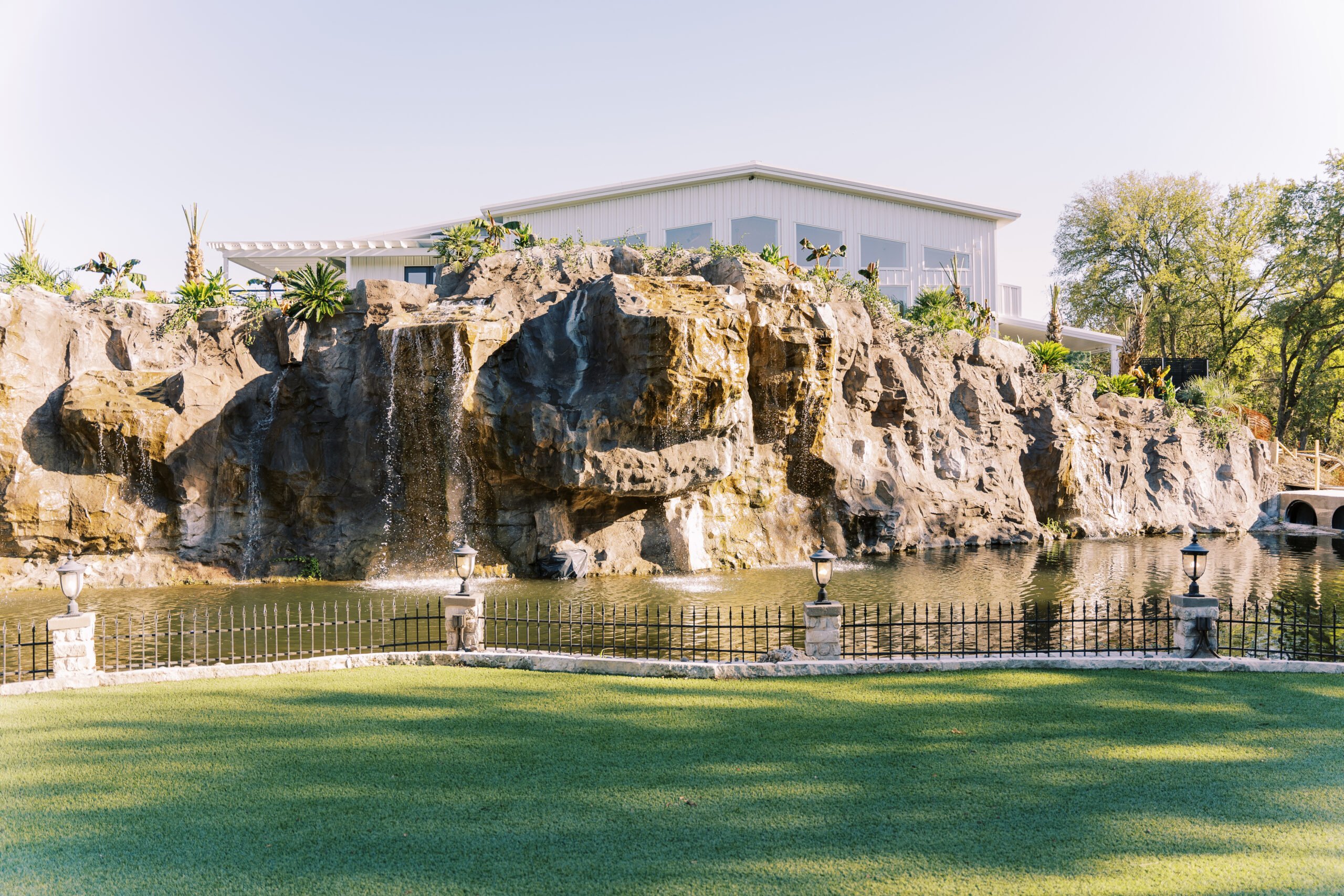 Dallas Oasis is literally an oasis just outside the busy metroplex of Dallas. The tropical landscaping coupled with ten acres of land makes your experience one hundred percent private and relaxing. It's your own little resort just for friends and family! Don't worry about sharing the pool or hot tub with strangers, or being woken up by loud traffic or neighboring guests running up and down the hotel hallway! 
11. Prime Location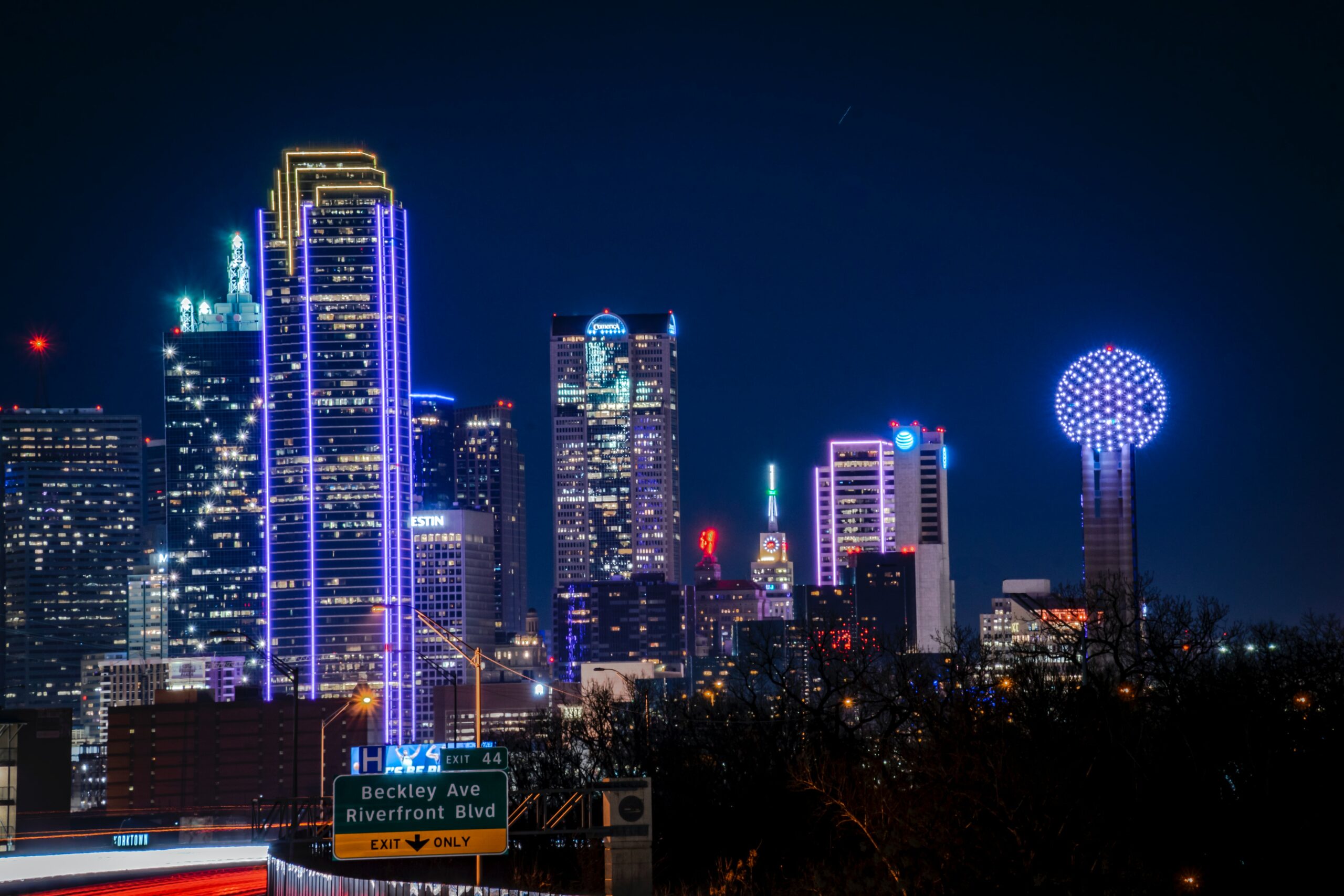 The Dallas Oasis is located in Red Oak, just outside of Dallas, which makes it very easy for guests to fly in from all over the world and find easy lodging that's in close proximity to your dream venue! If you're considering renting a bus to bring family and friends in, the short drive significantly reduces this expense!
12. The Bridal Suite of Your Dreams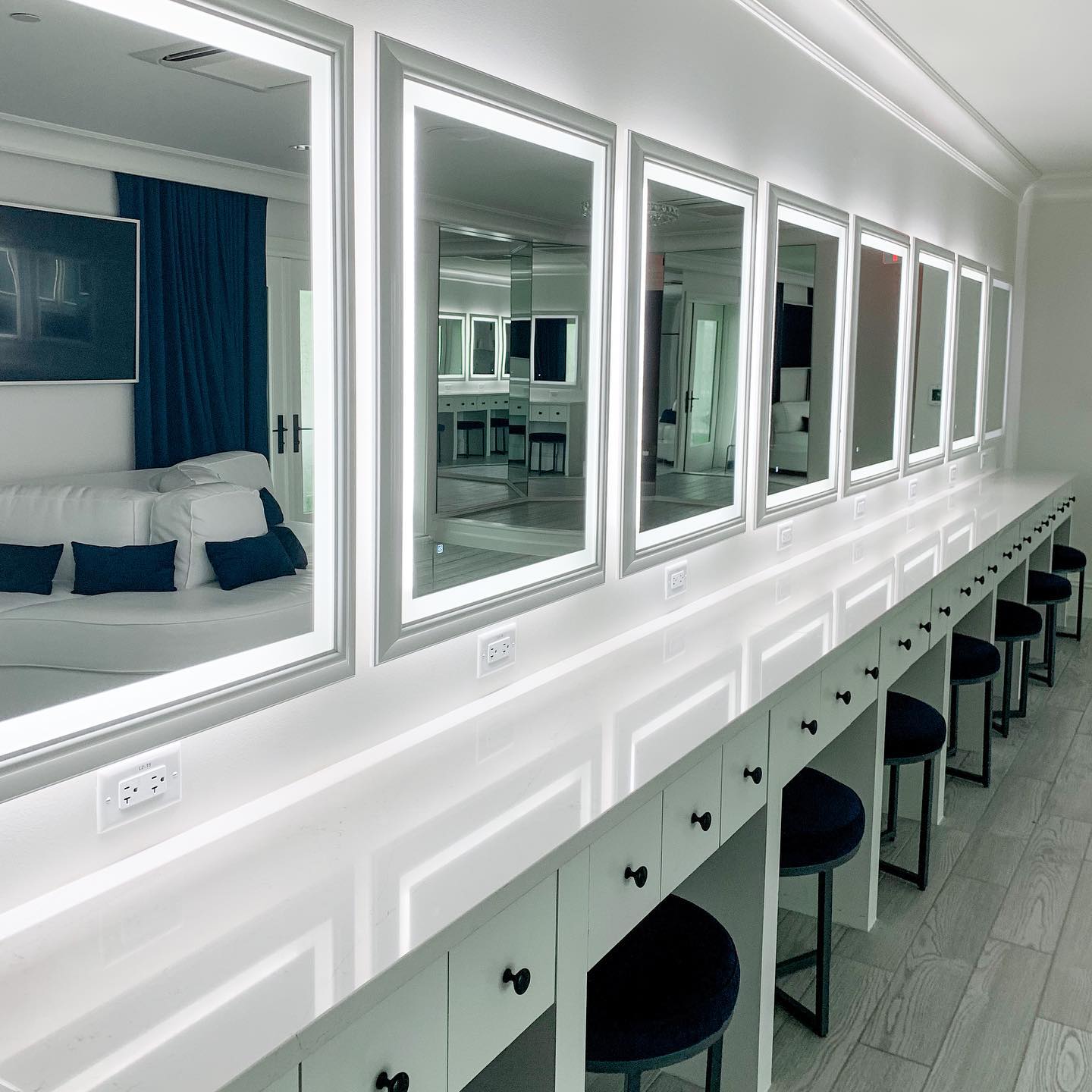 The Oasis bridal suite is elite. The white room is spacious and was created with natural sunlight in mind for the best makeup and pictures possible.
View this post on Instagram
The bridal suite provides lighted mirrors for the bride and ALL her bridesmaids, a 360 mirror and mannequin for the wedding dress, and massage chair, its own personal balcony, and so much more!
13. Venue Hosts and Coordinators 
The Dallas Workforce is exceptional at what it does. Indian Weddings can be a tad bit challenging. But Dallas Oasis makes sure that your choice of wedding venue was the right one.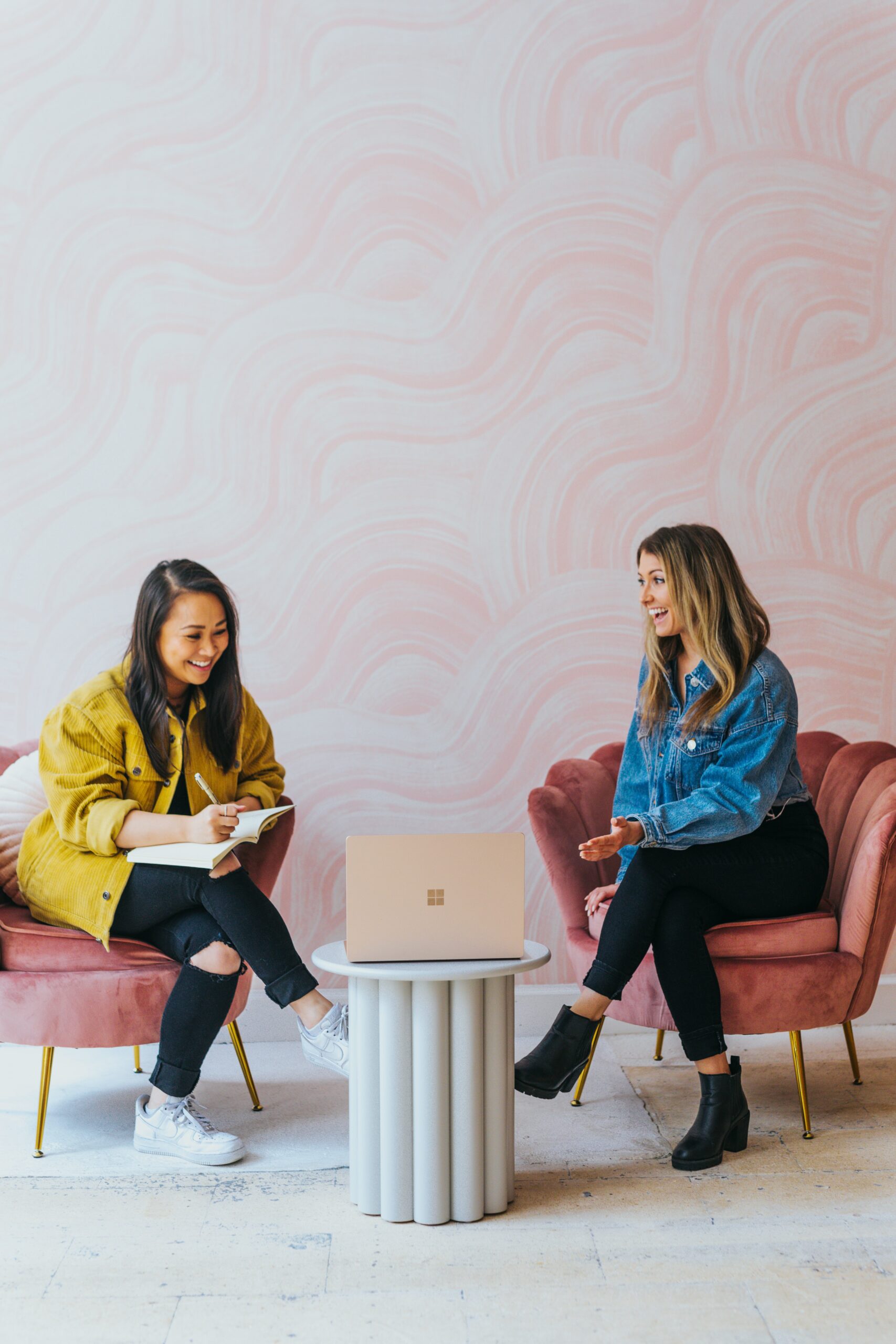 With a wedding venue host assigned three months before your wedding, they will ensure you are assisted and ready to go on your wedding day! And on top of this, The Dallas Oasis also provides the option of day of wedding coordinating so you don't have to go somewhere else for help. The coordinators know all the ins and outs of the venue which means they will be better equipped than any other coordinator could be!
14. State of the Art Projection-Mapping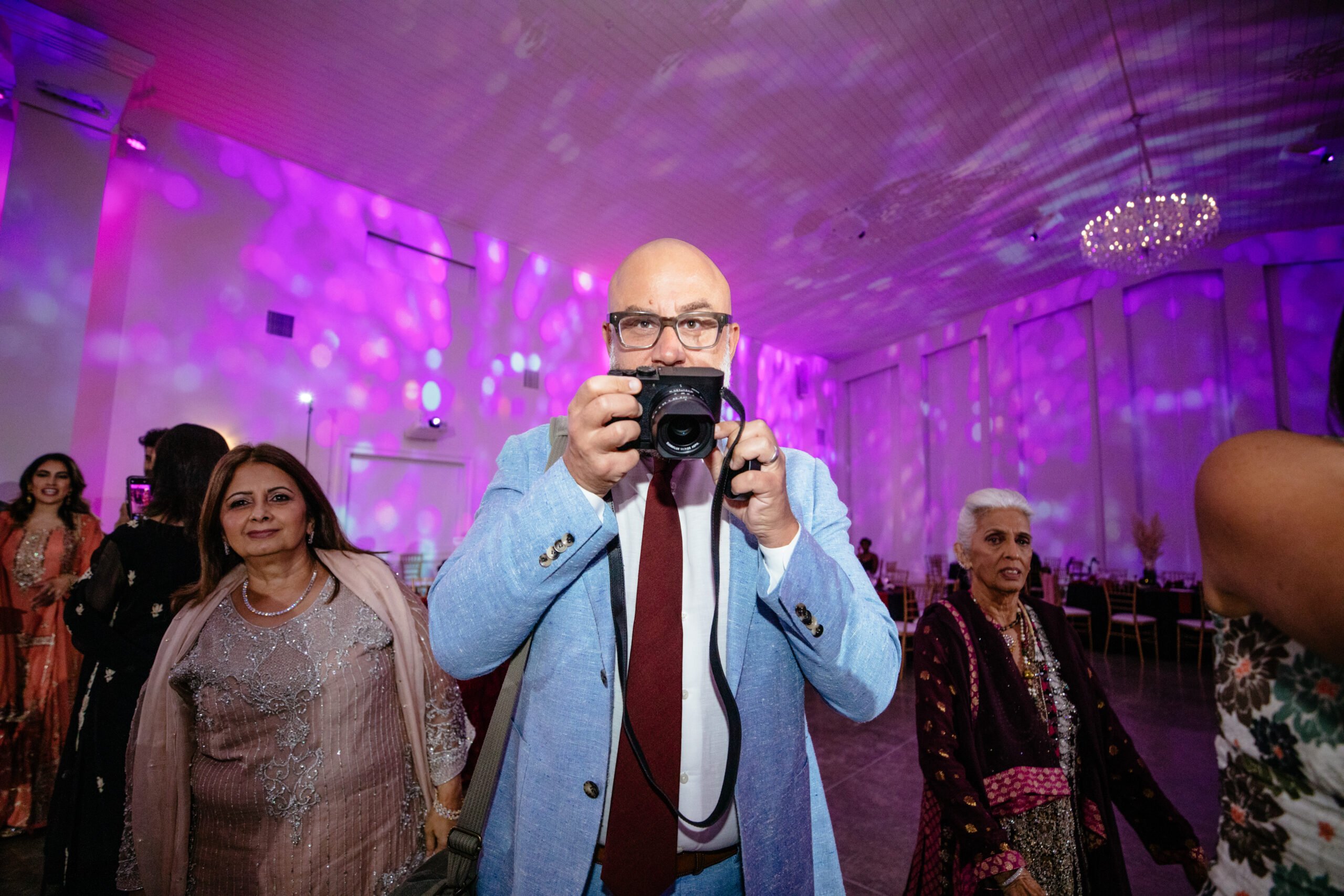 Perhaps I should have mentioned this one earlier. PROJECTION MAPPING. The Dallas Oasis is one of the only two wedding venues in the United States to provide this fantastic feature. This means none of your friends are going to have the same experience at their weddings as you will and are providing for your guests!
View this post on Instagram
Every inch of the ballroom is displayed with your choice of projection scene! And we have plenty–over 250 scenes are at your disposal and ensure there is a unique scene for each performance and each day of your event!
15. Dallas Oasis is Well Known in the South Asian Wedding Community

Apart from all the star-studded services Dallas has to offer, it takes pride in its name for it is trusted worldwide. Your desi Indian Wedding is in good hands because DO is trusted by many organizations like Maharani Weddings, Wedding Wire, and The Knot. And is partnered with many luxury Indian wedding vendors!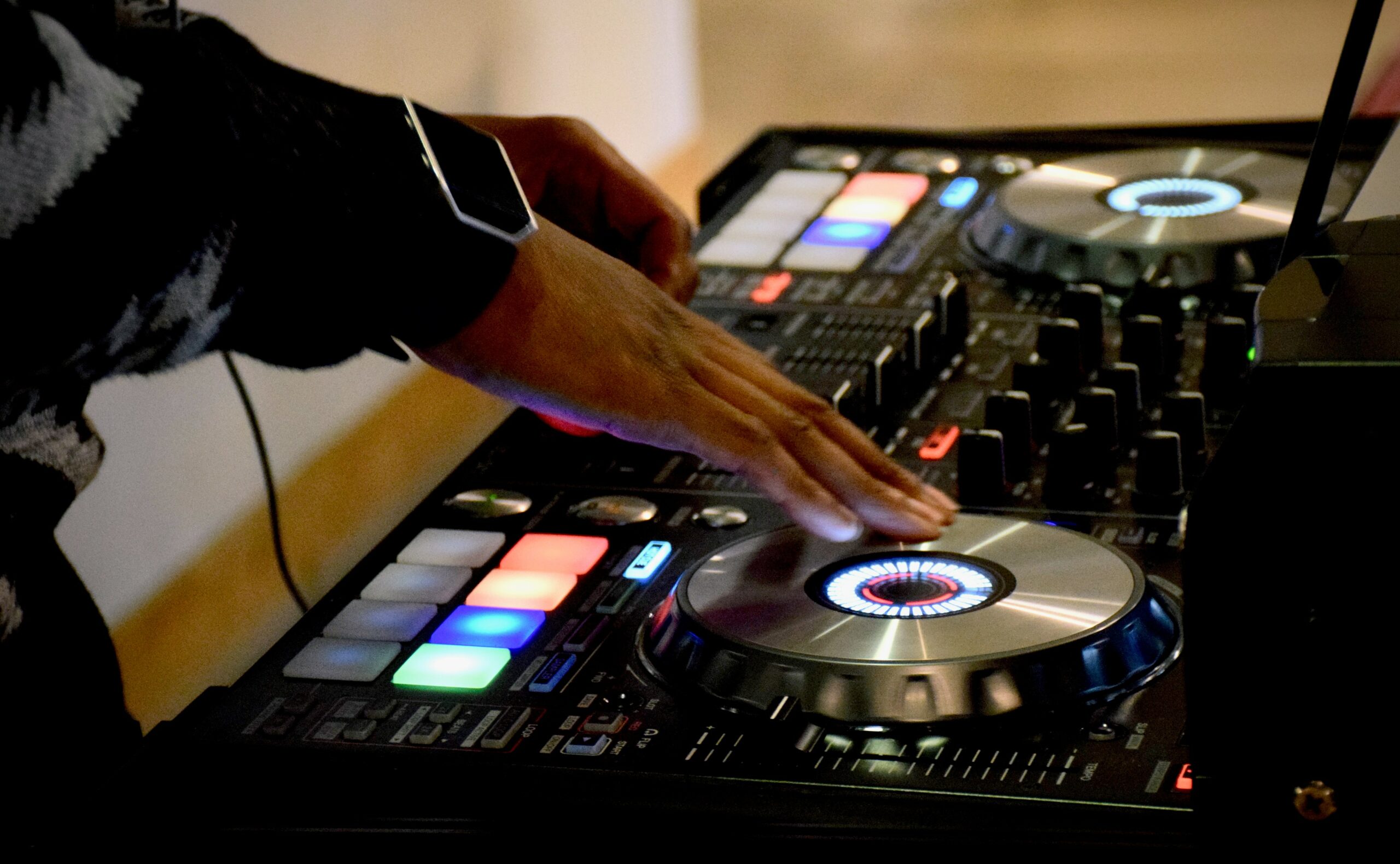 So, you can feel at ease when you choose Dallas Wedding Venue and Team to host your grand chain of Indian wedding events. DO makes sure nothing goes haywire. It is your big day after all.