Planning a spring wedding and looking for some color inspiration? We've got everything for you right here, whether you need ideas for bridal party color schemes or the perfect palette for your spring wedding reception! This list of 2022's hottest wedding color trends for spring weddings has all the inspiration you need and will have you choosing your colors as soon as you finish reading! Check it out now and see how 2021's wedding color coordination trends have evolved!
1. Pastels and Deep Accents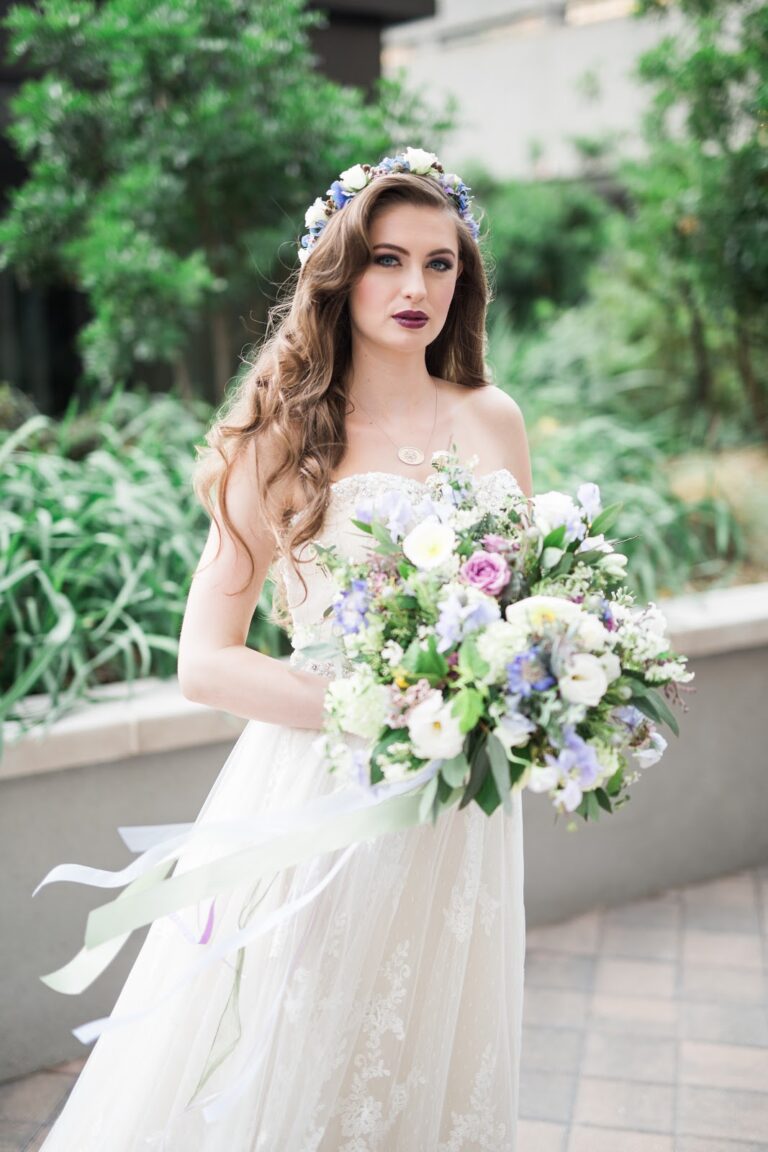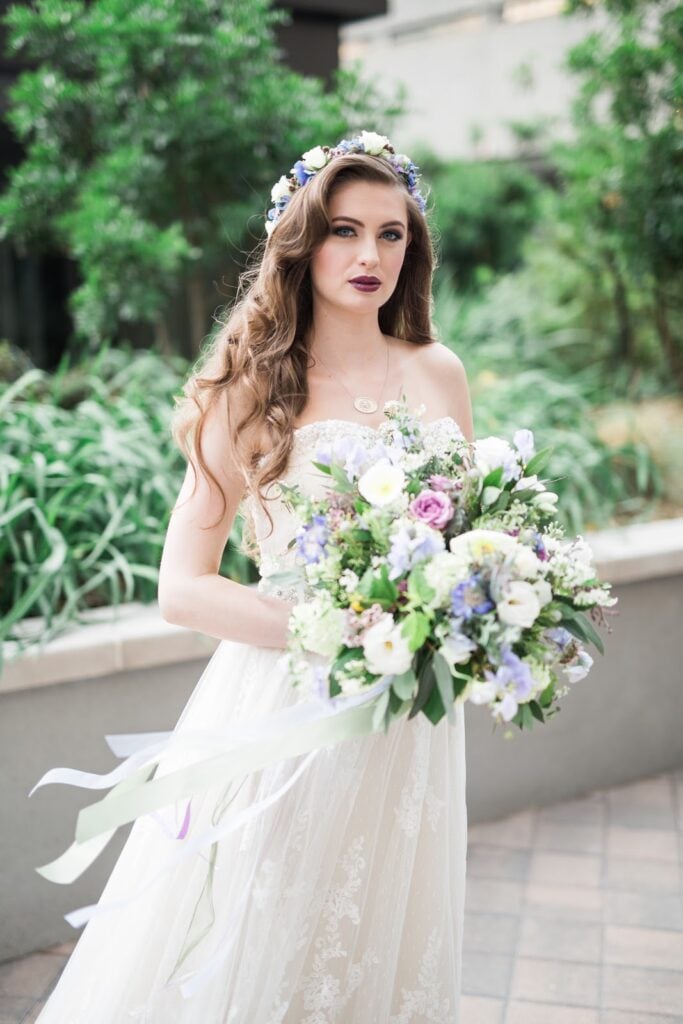 Pastels, especially blue, mixed with deep berry colors are all the rage. These are perfect bridesmaid colors for April wedding themes. It's a gorgeous combination that breaks away from the traditional all soft color palette.
2. Light Pinks and Peaches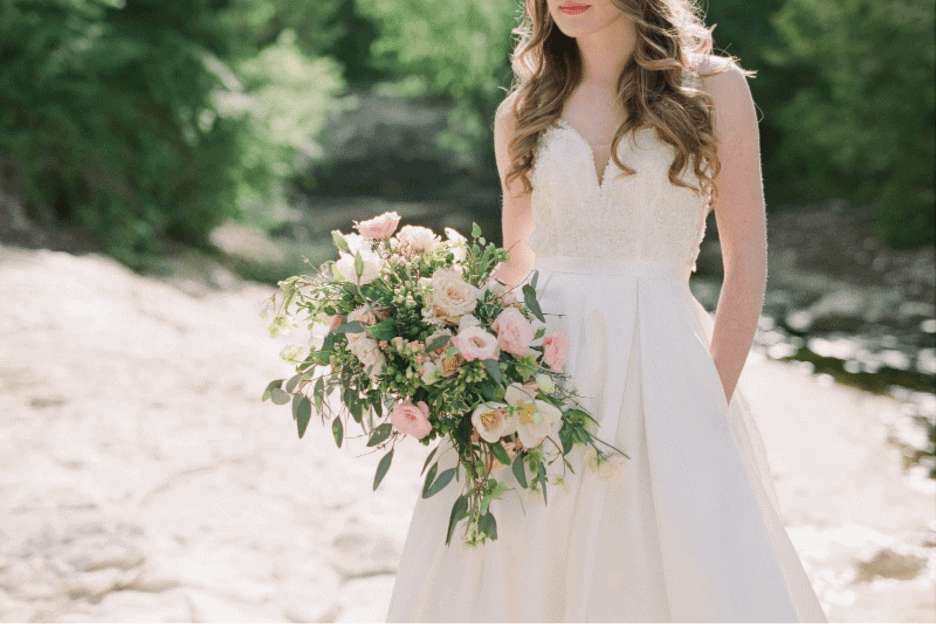 Baby pink with light yellows and peaches is a stunning combination for March wedding colors that practically screams SPRING. Have your bridesmaids wear pink, yellow, or peach, and you'll be set (more dress ideas for your bridesmaids here)! Plus, lively yet subdued shades (like those below) are perfect for wedding invitations and you can choose fresh flowers of the same color to match!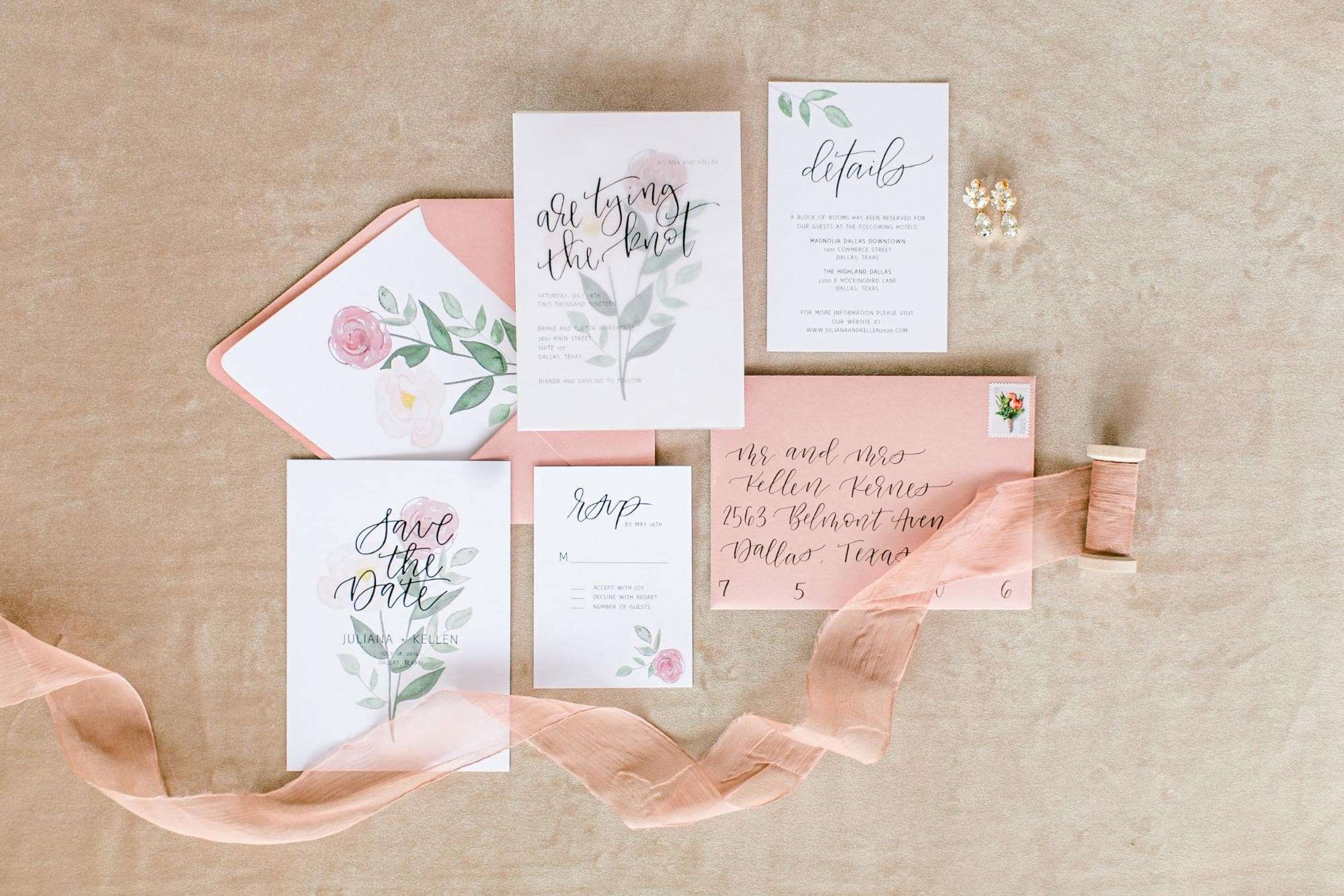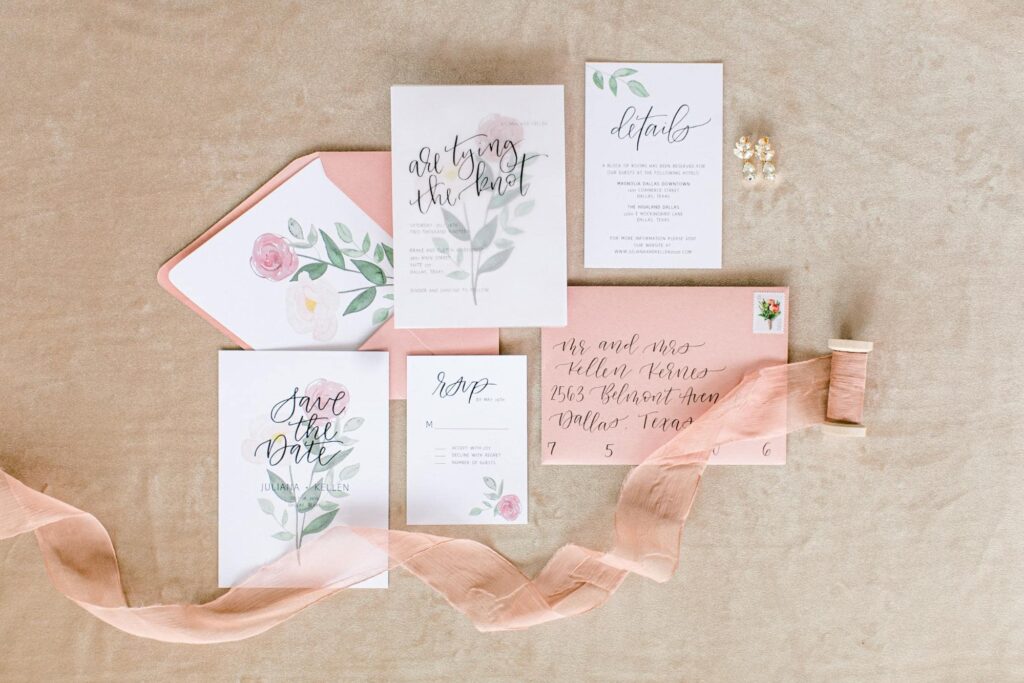 3. Minimalistic Green and White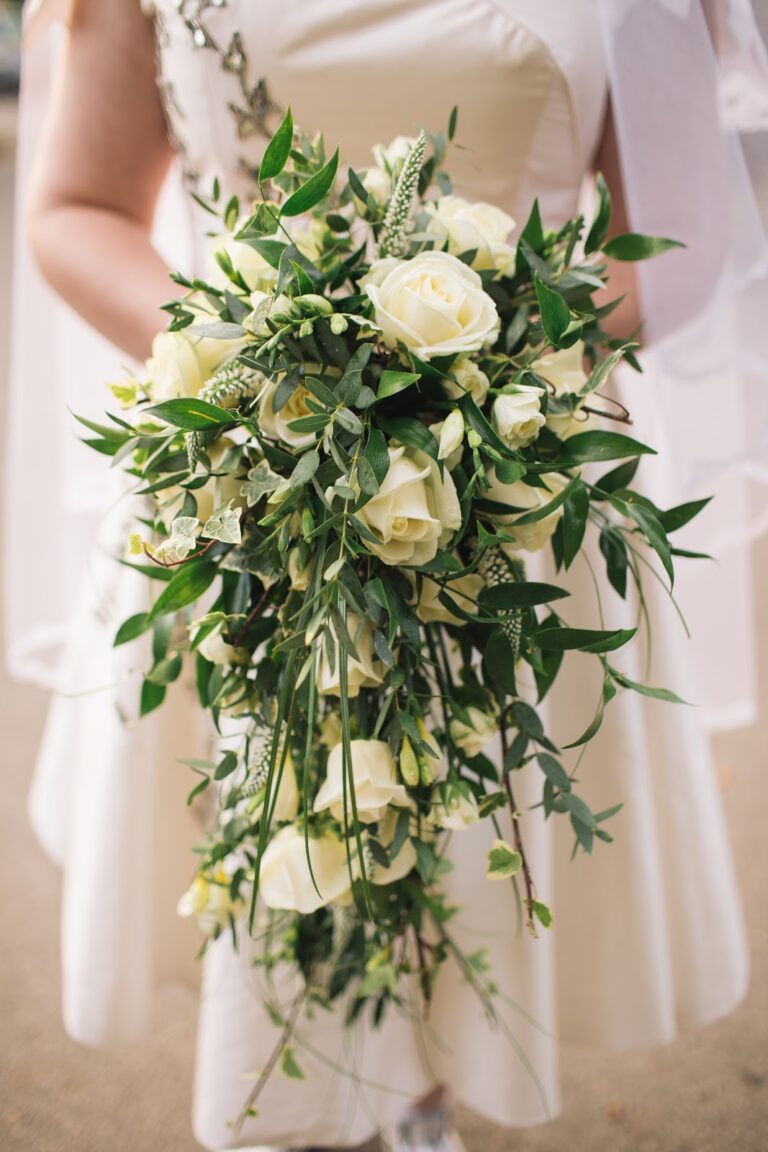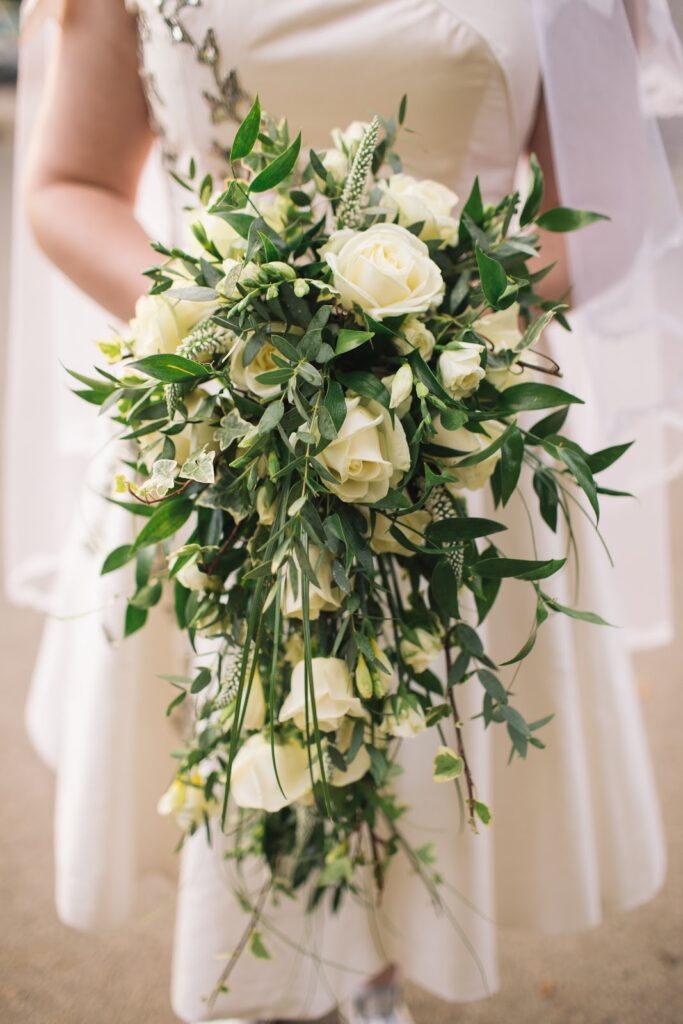 Green and white is probably one of this year's best color combinations for weddings because the simplicity of it makes a huge statement. The white makes the green pop like other colors can't and it truly creates a gorgeous atmosphere like out of a book or movie. Consider incorporating these colors into your bridal bouquet or dress to add a classically stunning touch of color to your wedding ensemble.
4. Different Shades of Pink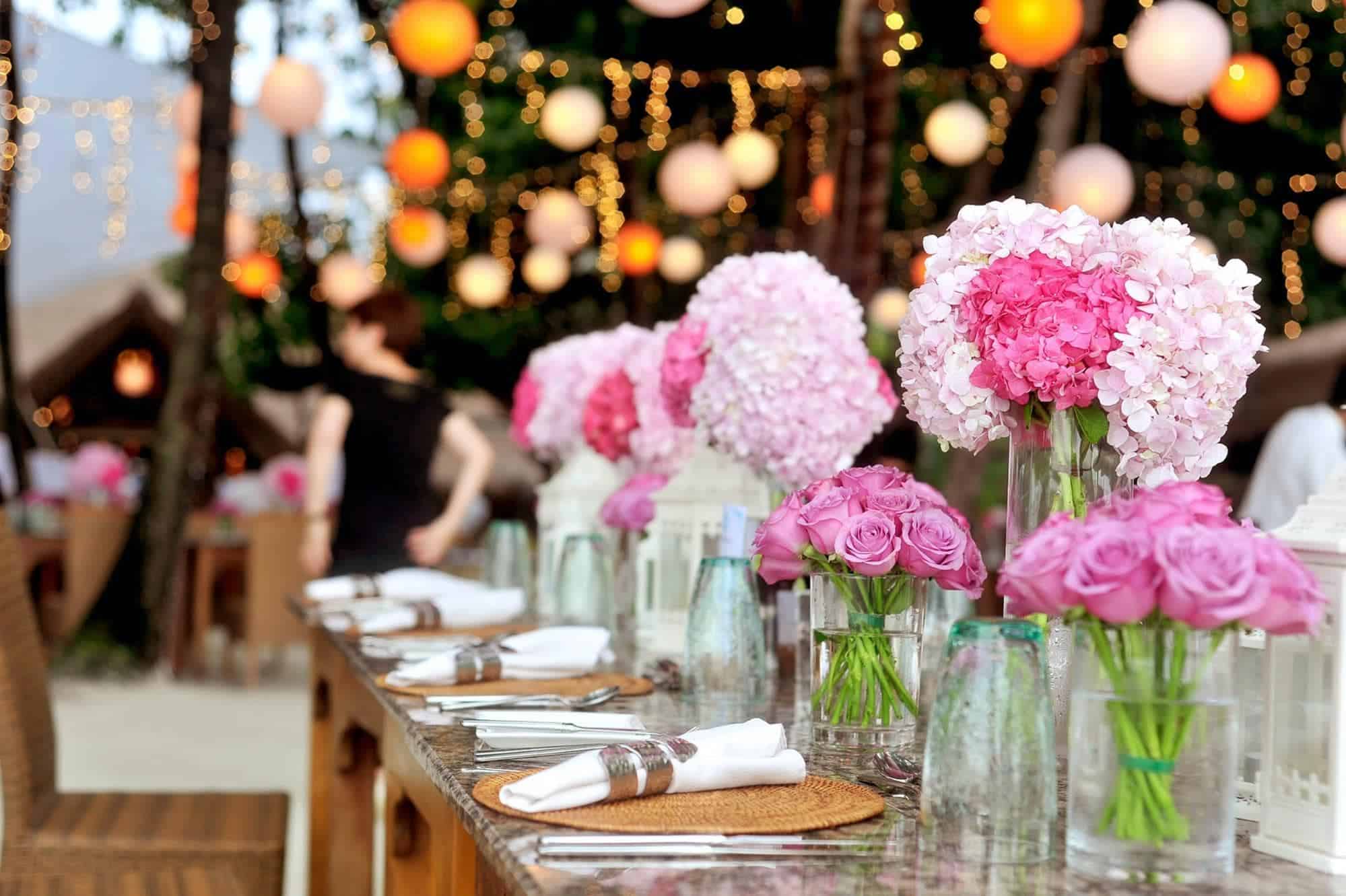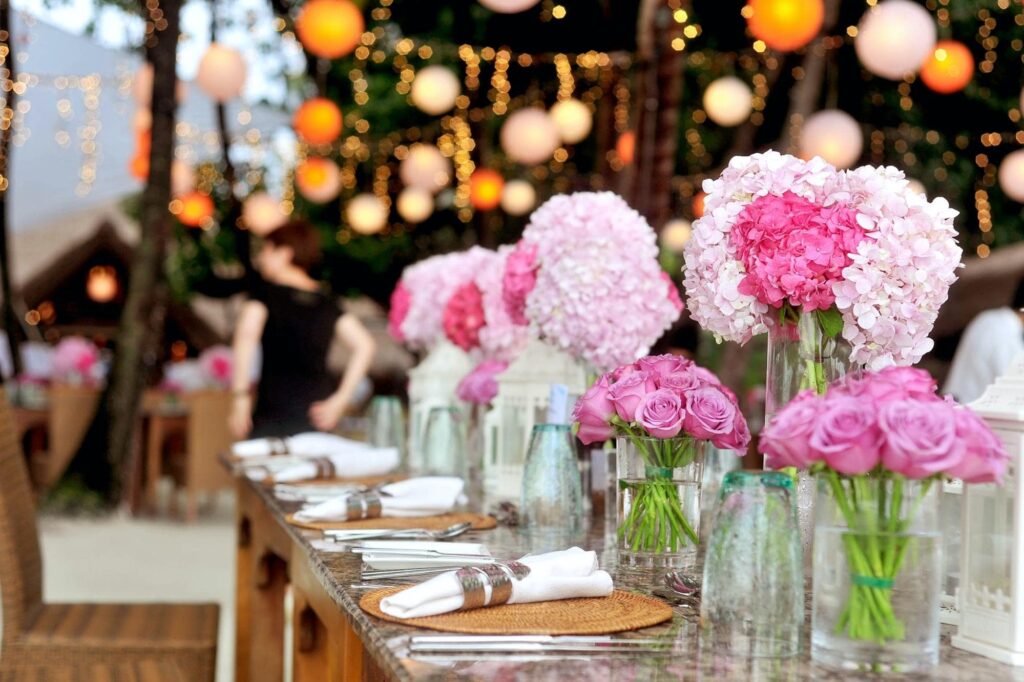 This color scheme is perfect for brides who are lovers of pink. Instead of accenting with other colors, just skip them altogether and simply go with multiple shades of pink to give the appearance of layers of spring!
5. Neutral Green and Mauve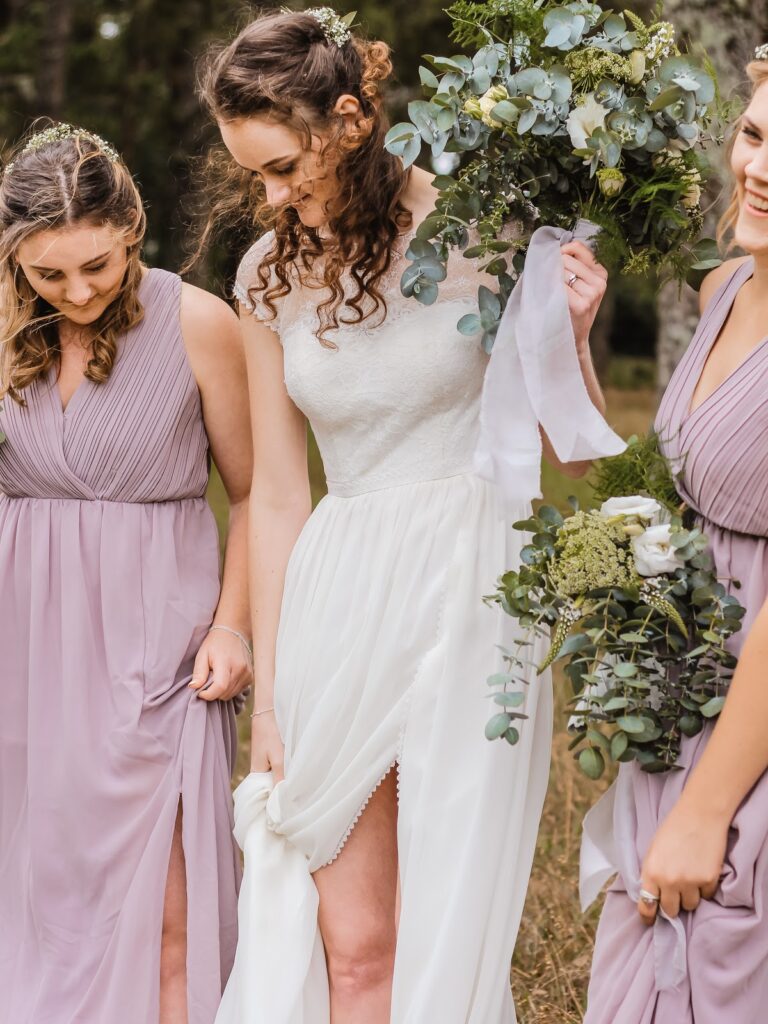 Neutrals are big in the wedding world, and it doesn't matter what season you have your wedding. Whether in Autumn with fall-themed wedding decor or early in spring, neutrals are IN. If neutral is the direction your heart is going, try doing mauve and green to keep it in the spring realm, this is a gorgeous combo, and if you're feeling like adding another color, try brown, tan, or beige!
6. Grays and Blues with Bold Pops of Color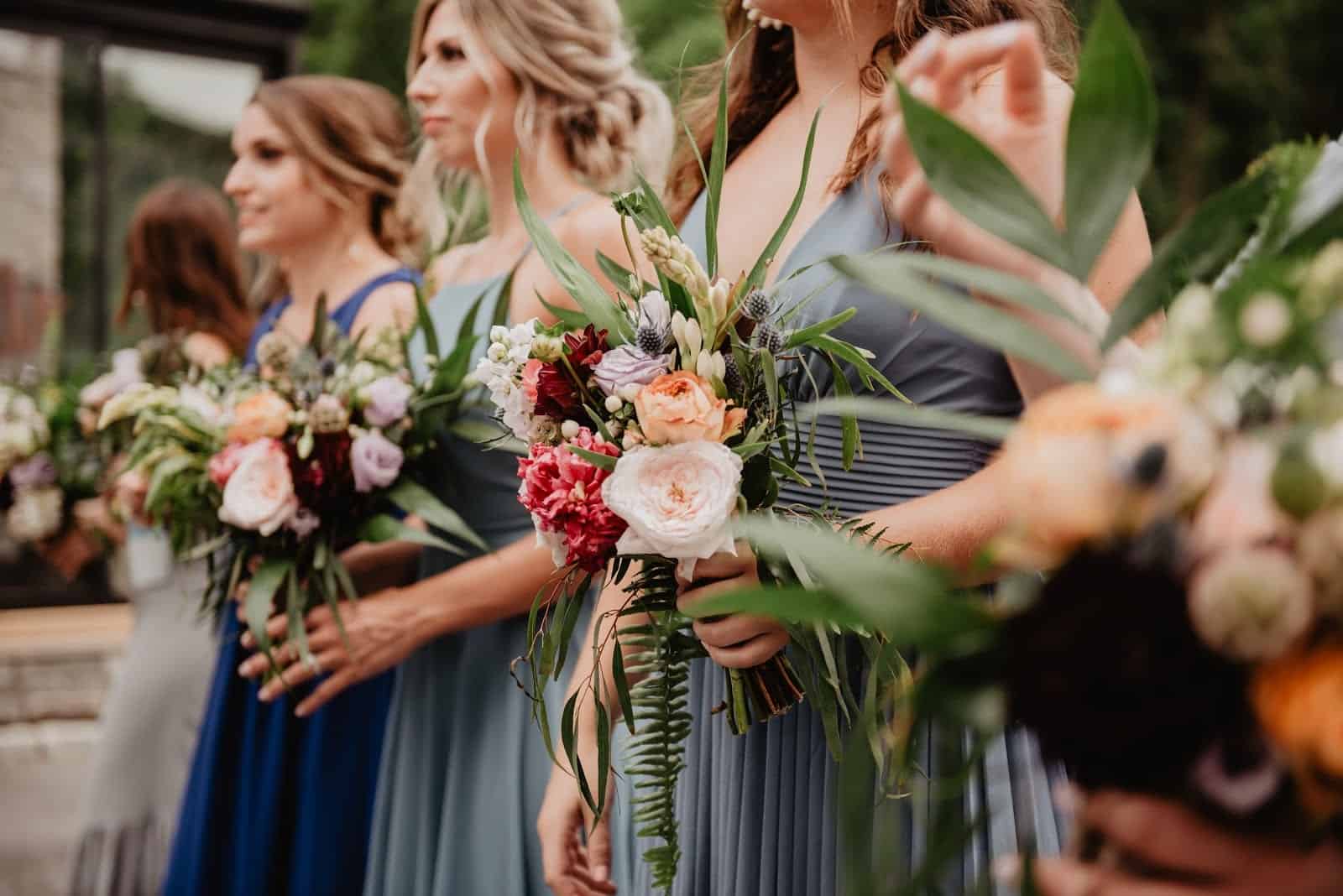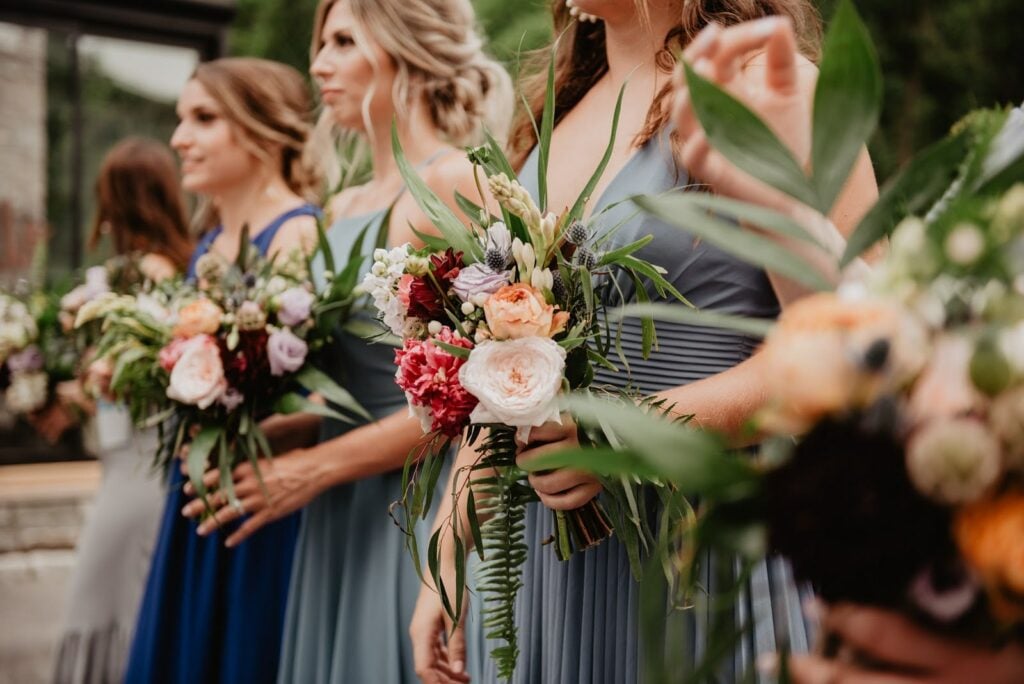 Gray and blue are really trendy right now and we love it because you can go in so many directions with both colors! You can make your guests feel like they just stepped into an ice castle, a gorgeous blooming garden full of ornate floral arrangements, or a tropical paradise––the list goes on.
For spring brides going with blue/gray, go strong with the greenery and try deep red, bright pinks, orange, or yellow! 
7. Fuchsia, Gold, and Turquoise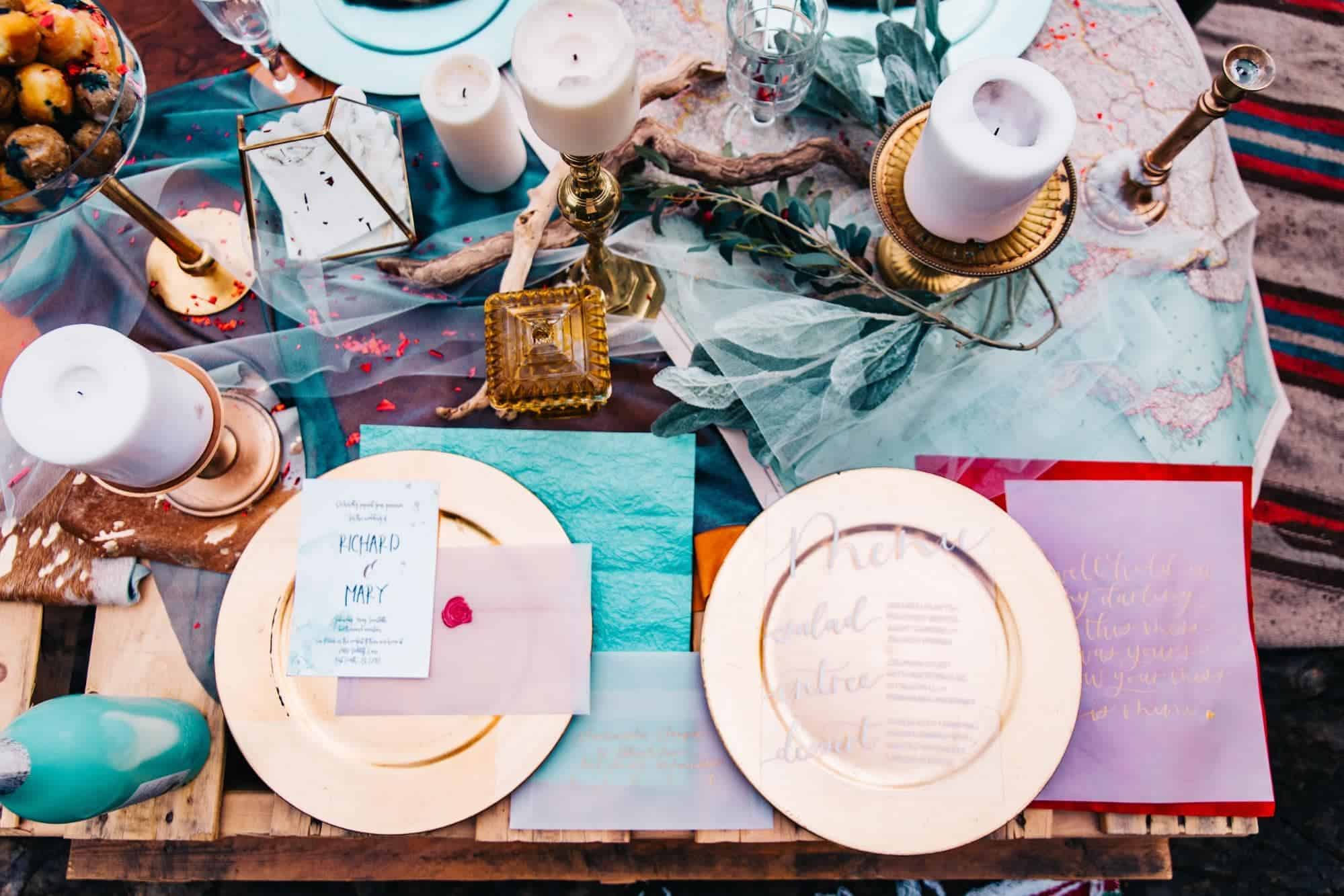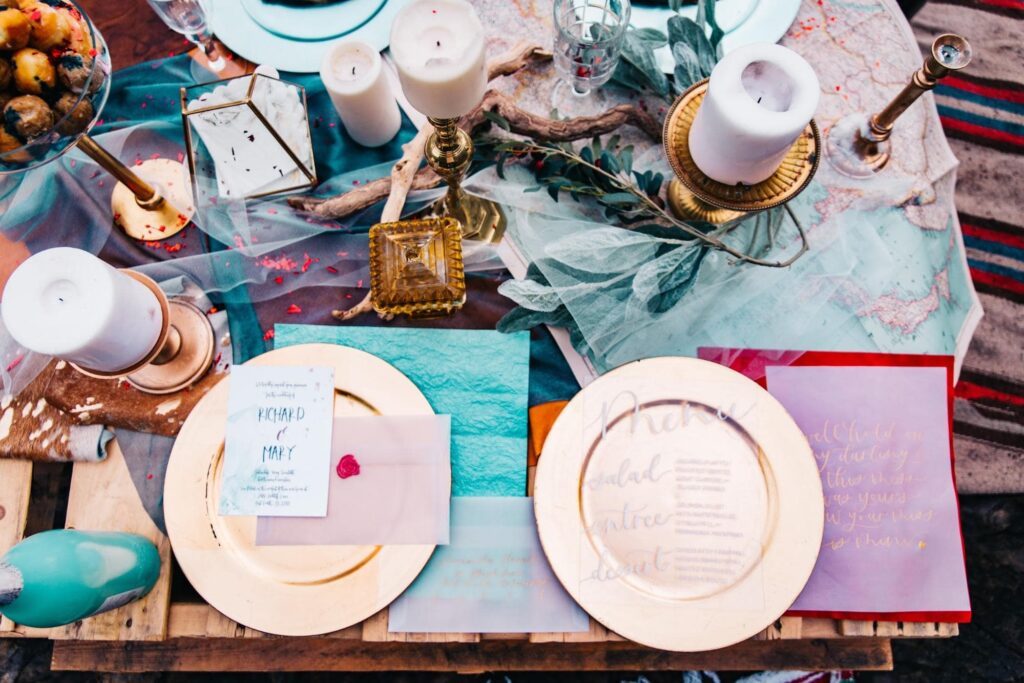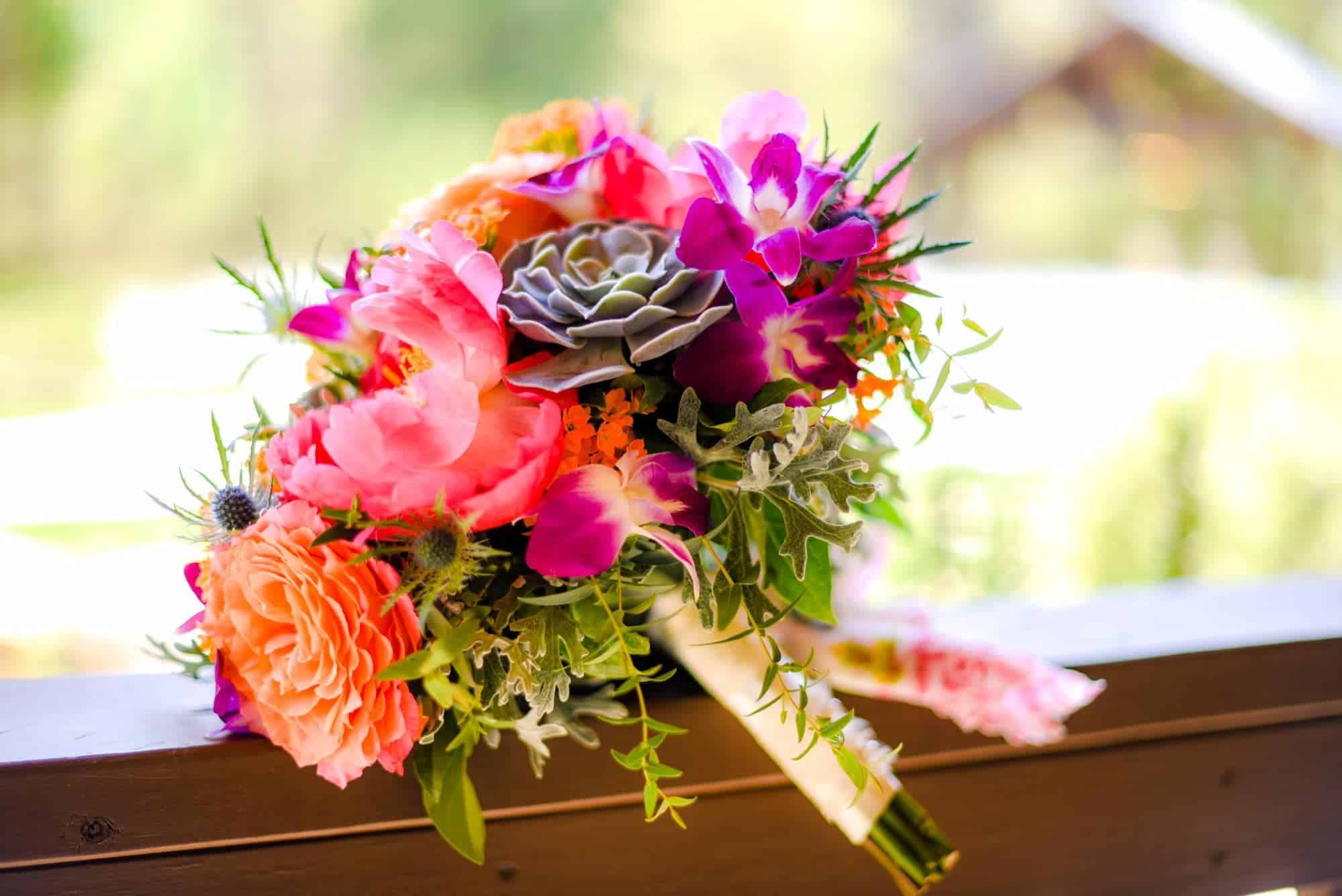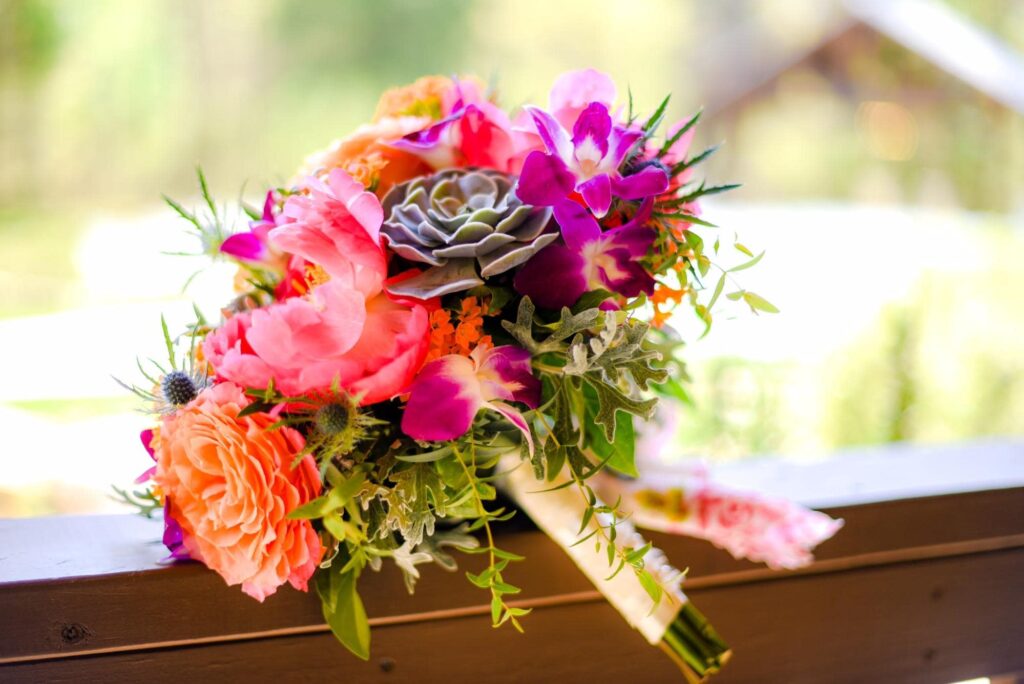 Fuchsia is traditionally a summer color, however, many brides are pairing it with blues and golds which makes it a perfect spring wedding idea! And hey, we're all about starting new traditions, so if you are too try it at your wedding!
8. Spring Lavender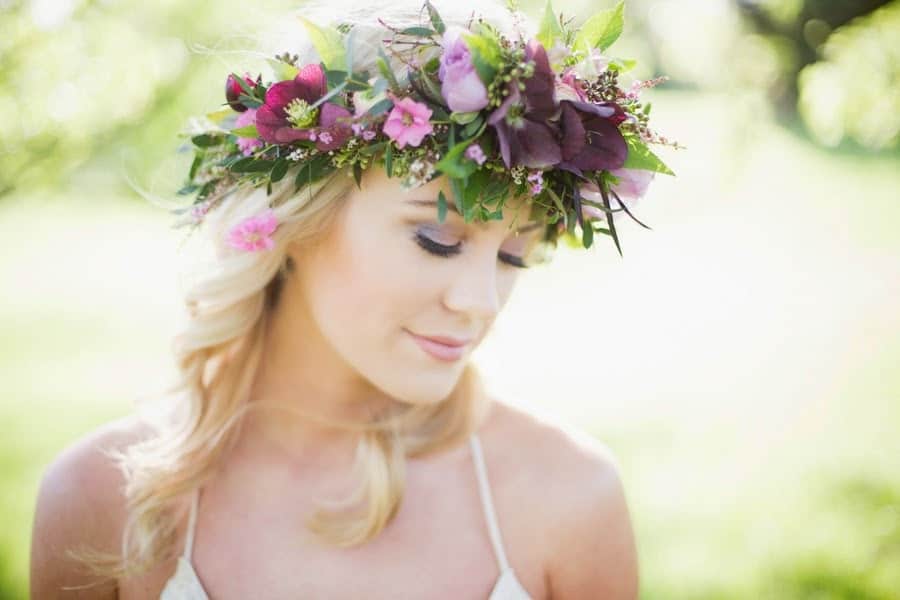 Lavender is a classic spring color, and paired with rich greens, the right flowy dress and accent colors, and bam! Say hello to your perfect spring wedding! Don't be afraid to add deeper shades of purple or bright pops of yellow to give dynamic for a visually stunning wedding!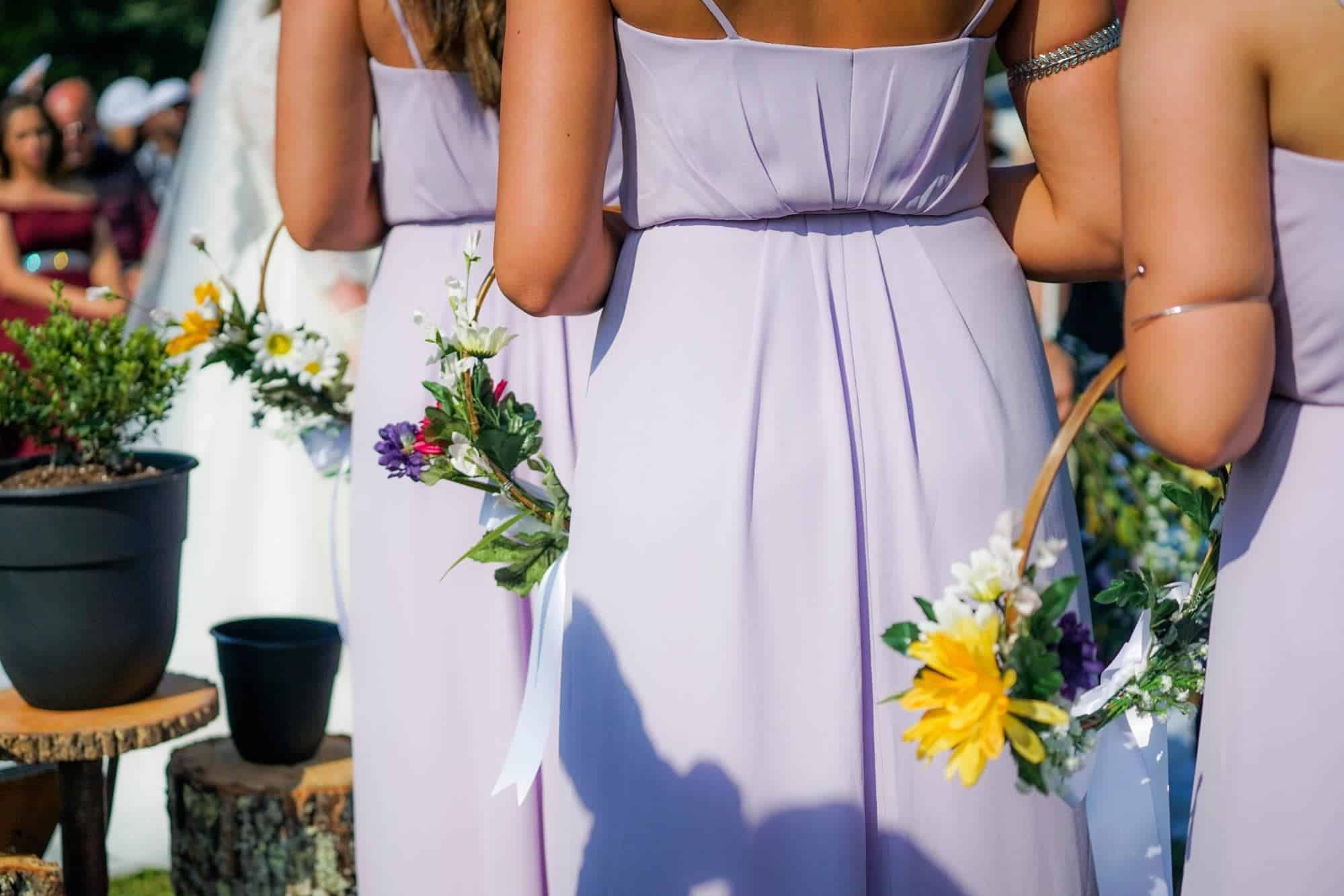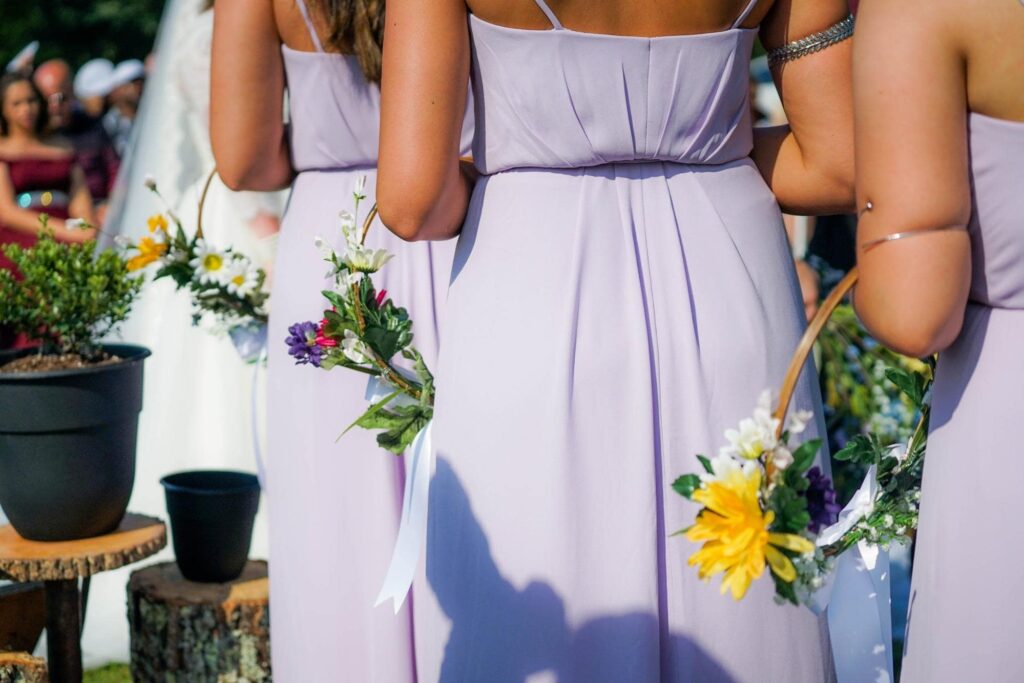 9. Peach and Gray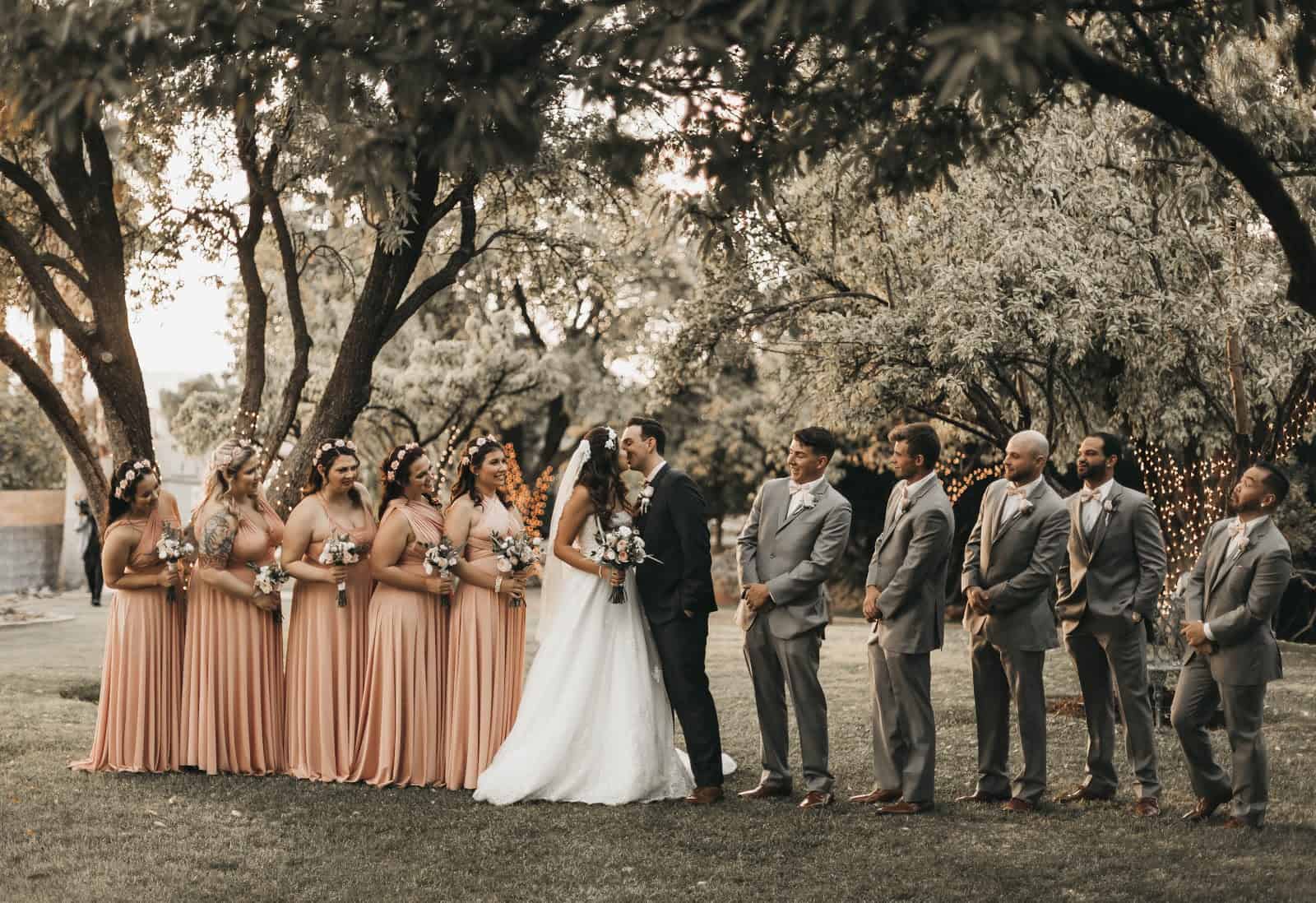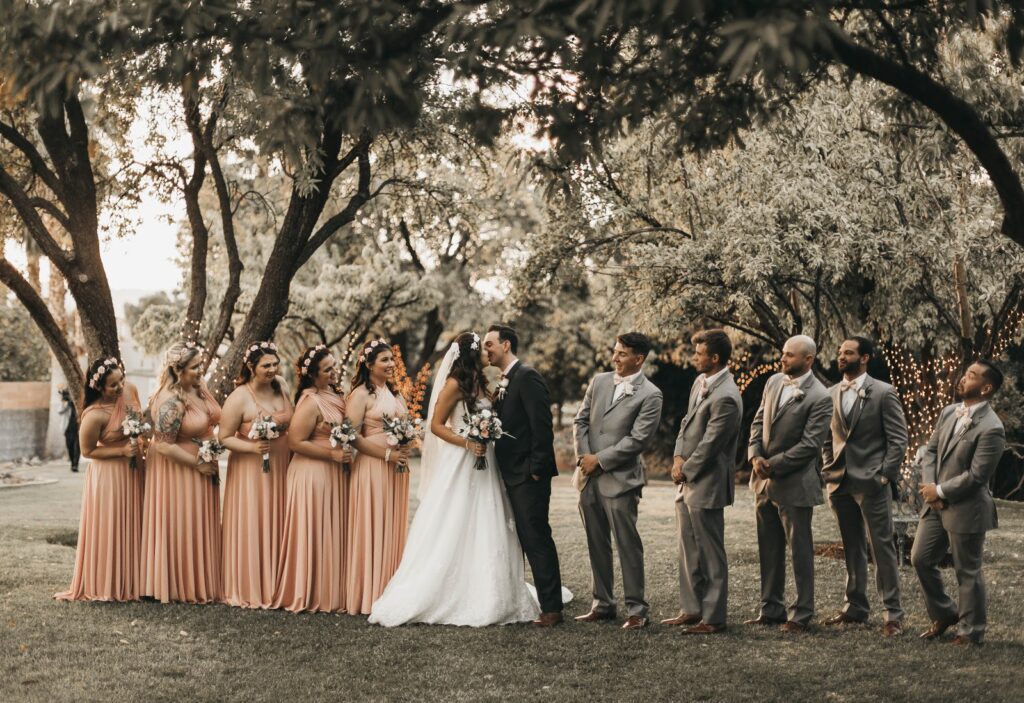 Peach and gray is yet another classic spring palette that compliments each other well. It sticks to the neutral tones with a stronger undertone that falls into spring!
10. Yellow and Blue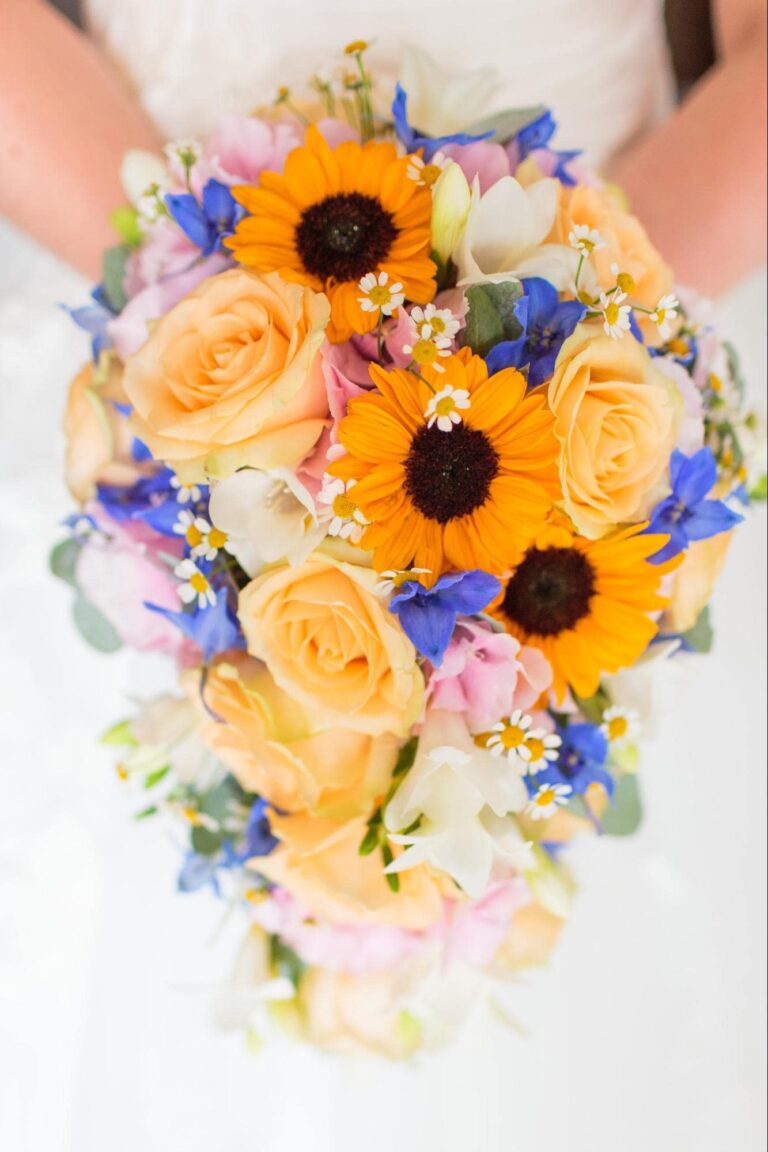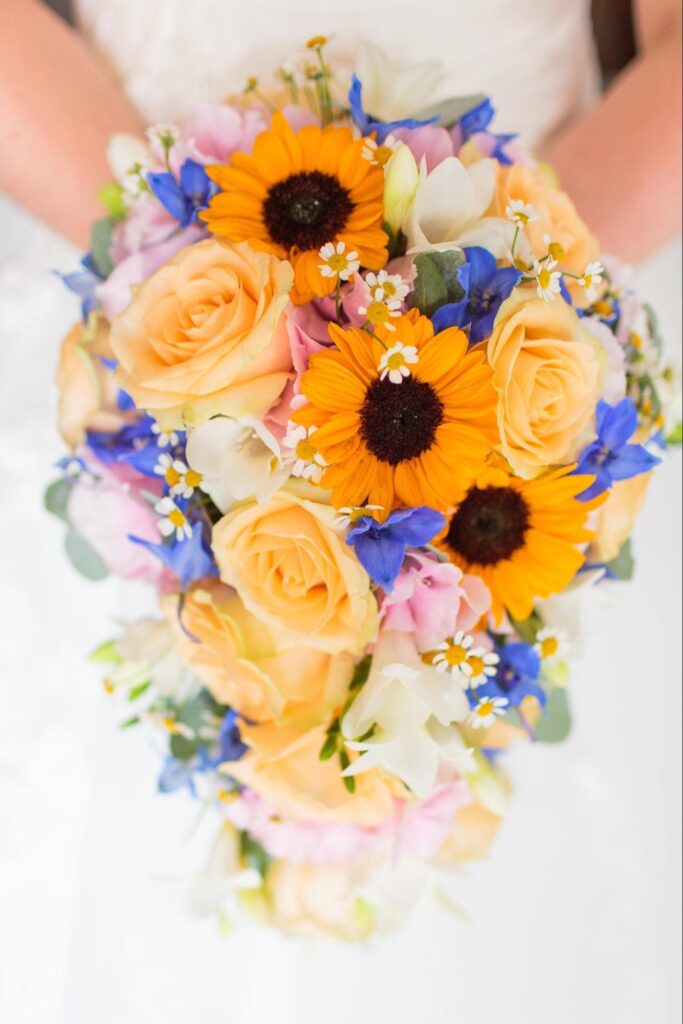 Yellow is a stunning color combo and is one of my favorites! It's perfect for spring brides who want to usher in all the beauty of the season while hinting at the coming of summer and it's vibrant colors!
Whether planning your wedding's color scheme or deciding which vendors you need to book, it's always a great idea to double check every detail and search for inspiration in every corner. With the recommendations above, we're positive you can find the perfect color scheme to make your statement. For more inspirational ideas on beautiful wedding colors, vendors, foods, and more, check out our other blog posts here!