Planning your wedding and trying to choose the perfect wedding cake style for your big day? Well, you're in the right place! 
This list of 10 stunning wedding cakes will help you discover your style and choose the perfect stand-out wedding cake!
1. Earthy Wedding Cakes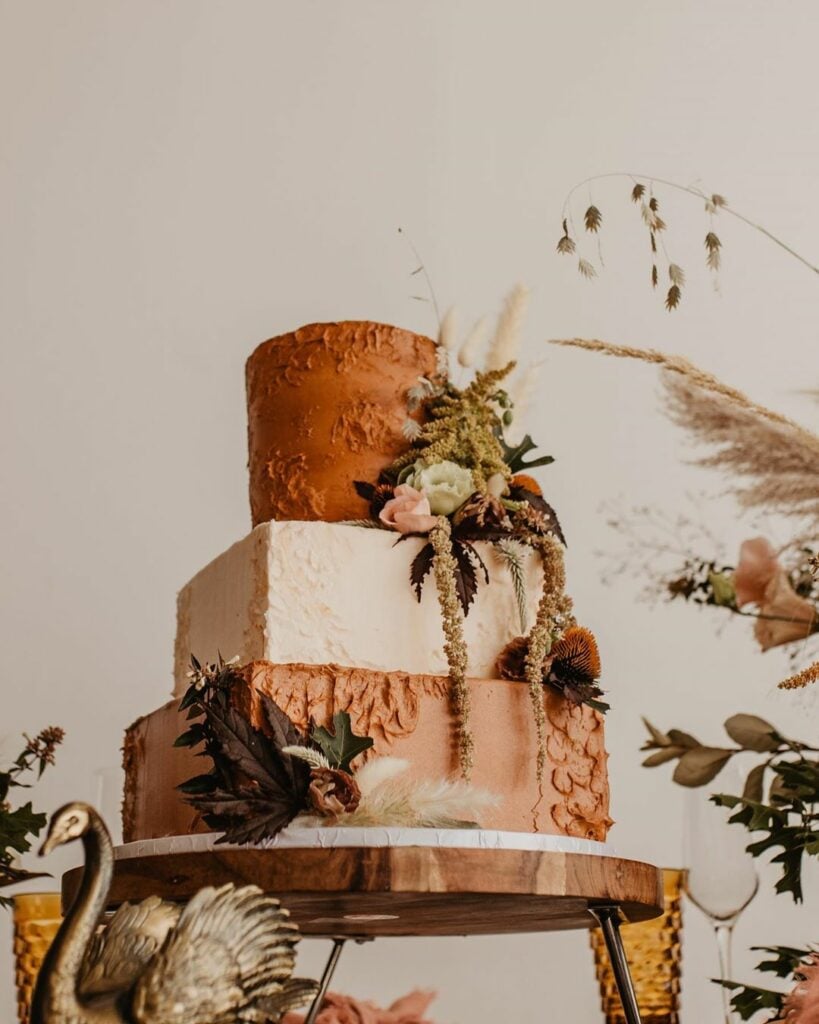 Earthy wedding cakes are one of the top trending wedding cake designs this wedding season, and if you are planning a fall or boho wedding, this is a gorgeous route for you to take!
This absolutely stunning wedding cake was designed by none other than Blondie's Bake House, check out her Instagram (@blondiesrm) and website for more gorgeous designs.
2. Floral Wedding Cakes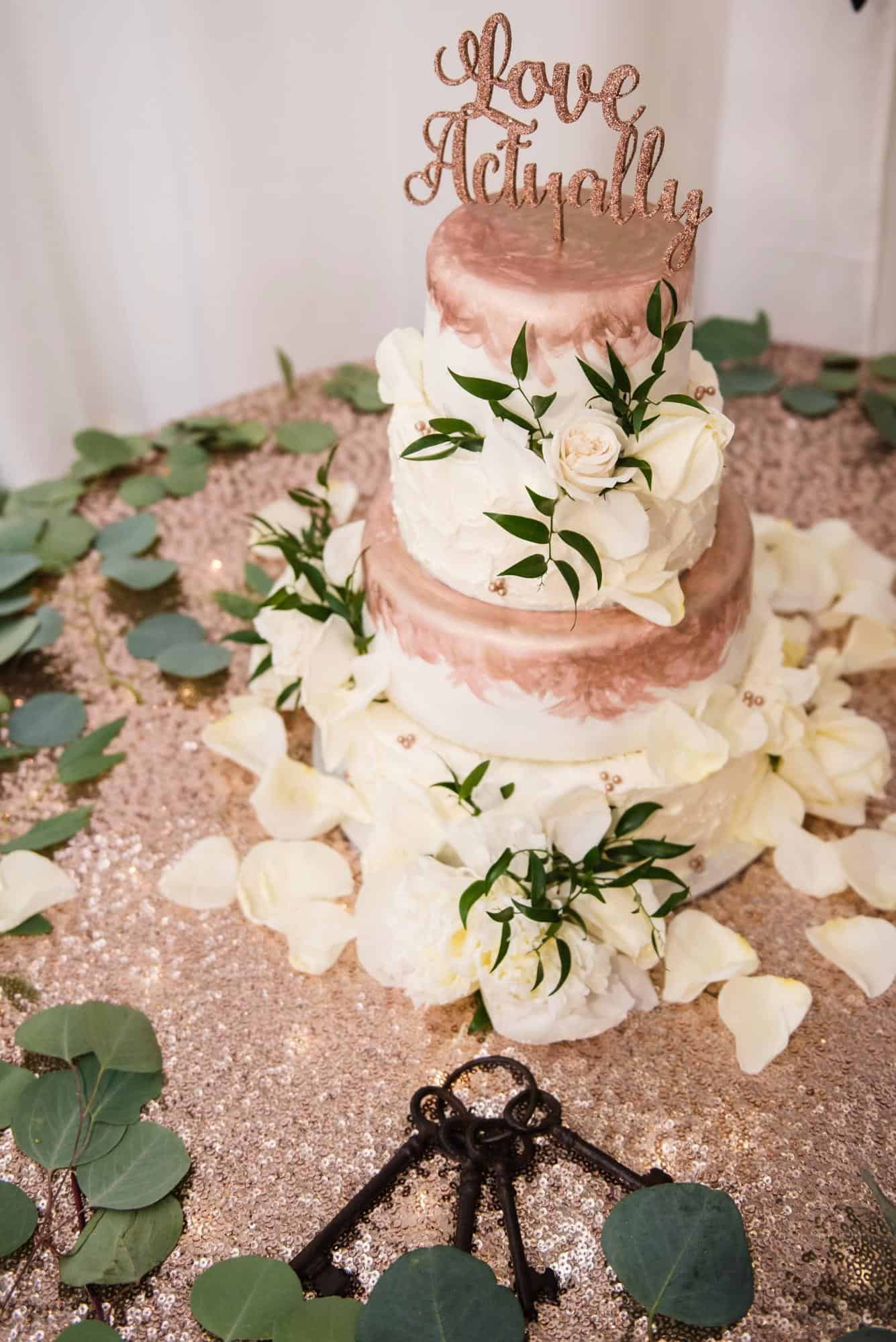 Instead of flowers made out of icing, brides are adding real flowers to their cakes and they aren't holding back! If you like authentic and gorgeous floral designs, opt out of icing flowers and add real flowers!
3. Fruity Wedding Cakes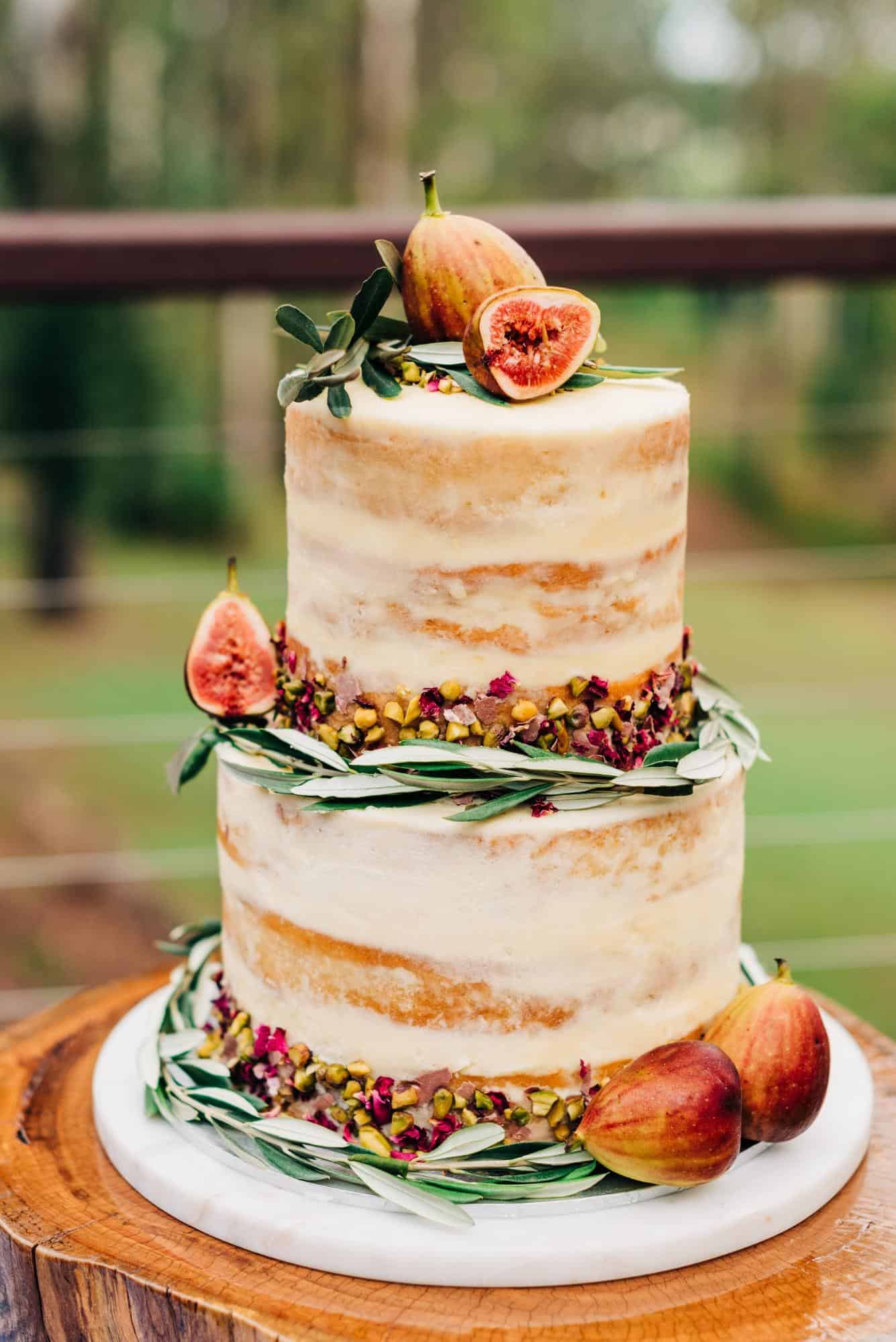 Incorporating unique fruits that bring extra pops of color and diversity to the cake is the next big thing! And we are all about it. This is just one example of what brides are doing, but you can change up the fruit to your liking! Try using blackberries, raspberries, or blueberries!
4. Naked Wedding Cake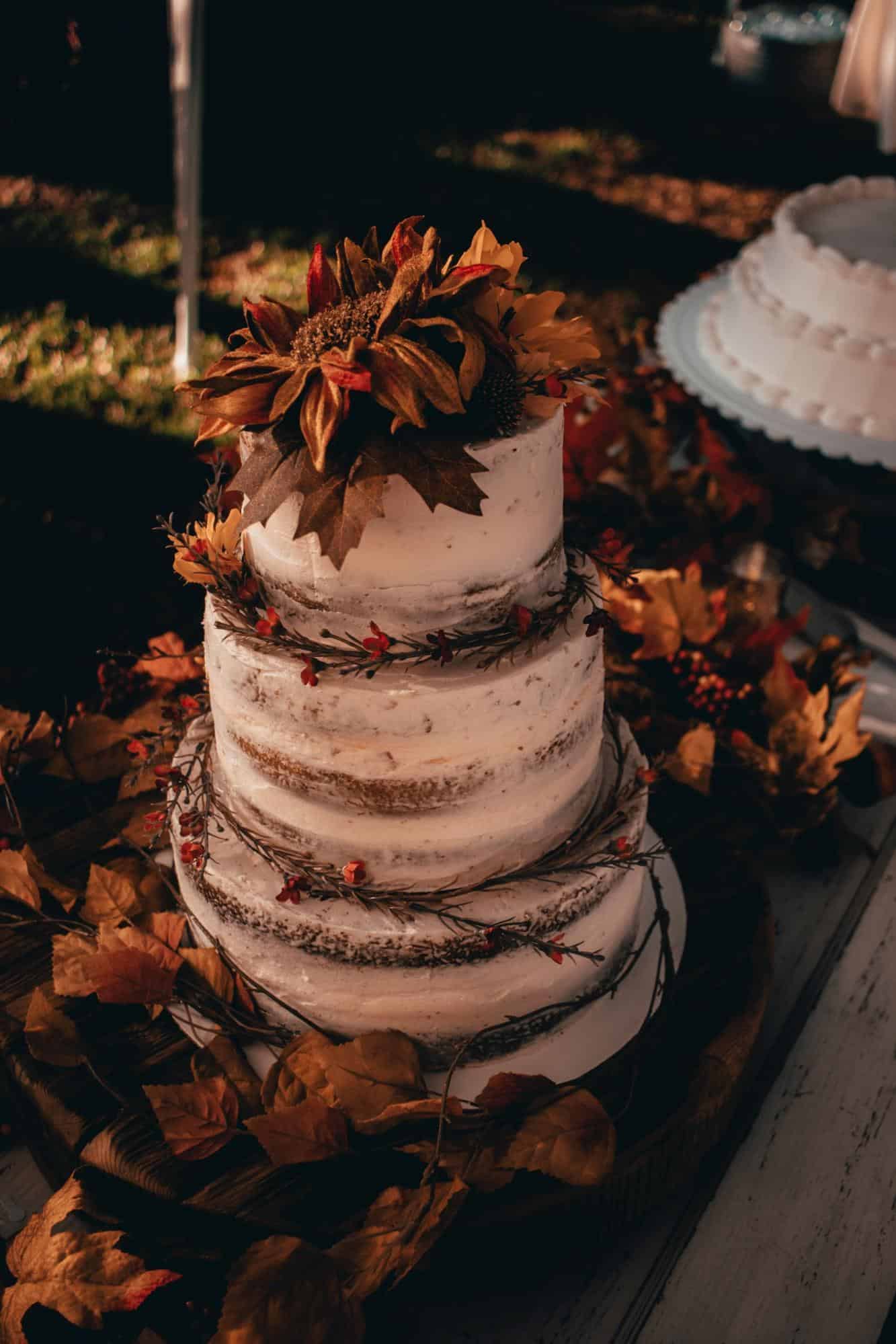 Naked wedding cakes have been on trend for the last couple of years and they aren't going anywhere. Brides are in love with real and earthy feels in their wedding, so if you want to create a relaxed yet classy look, try the naked wedding cake!
5. Extra Naked Wedding Cake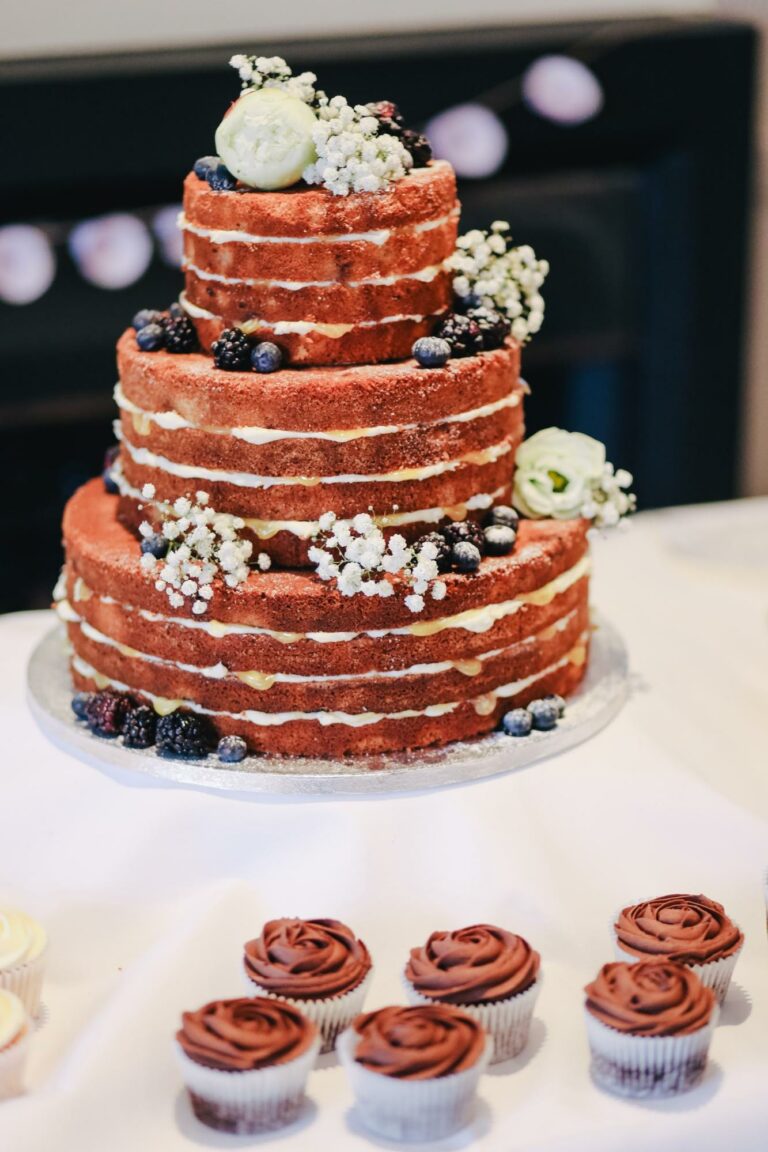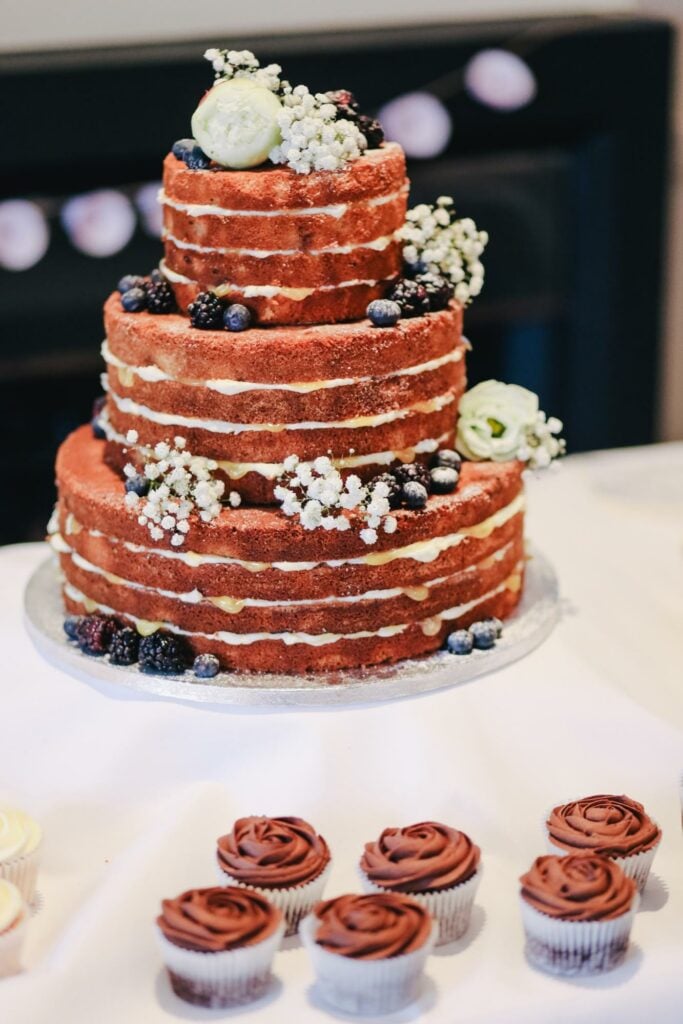 If you're a fan of the naked cake trend, you can take it even a step further! Layer your cake in icing, but keep the outside naked, this way you're getting the best of both worlds, tasty cake with a little bit of icing!
6. Hand-Painted Wedding Cake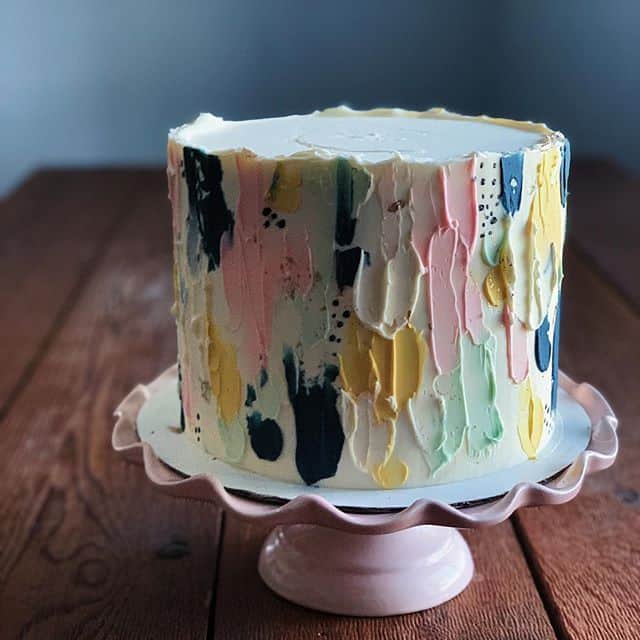 This gem is yet another design by Blondie's Bake House, and it's on trend! More and more brides are stepping away from traditional white and embracing colorful handpainted cakes just like this one! This cake goes great with a non-traditional wedding!
7. Succulent Wedding Cake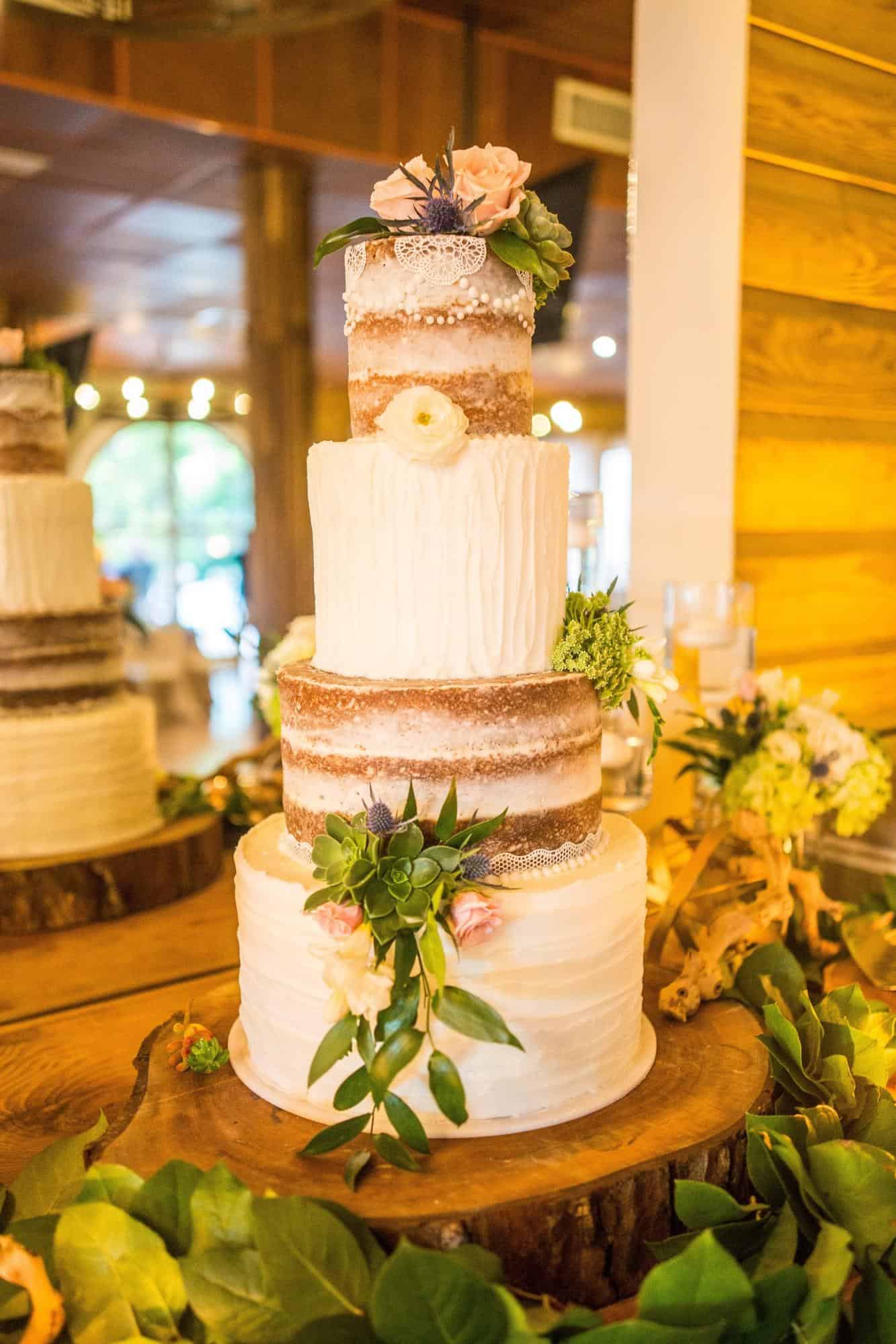 This wedding cake is the perfect blend of classic and earthy, tied together with some perfect little succulents! Since live flowers on your cake are all the rage, why not try succulent arrangements?
8. Minimalistic Wedding Cake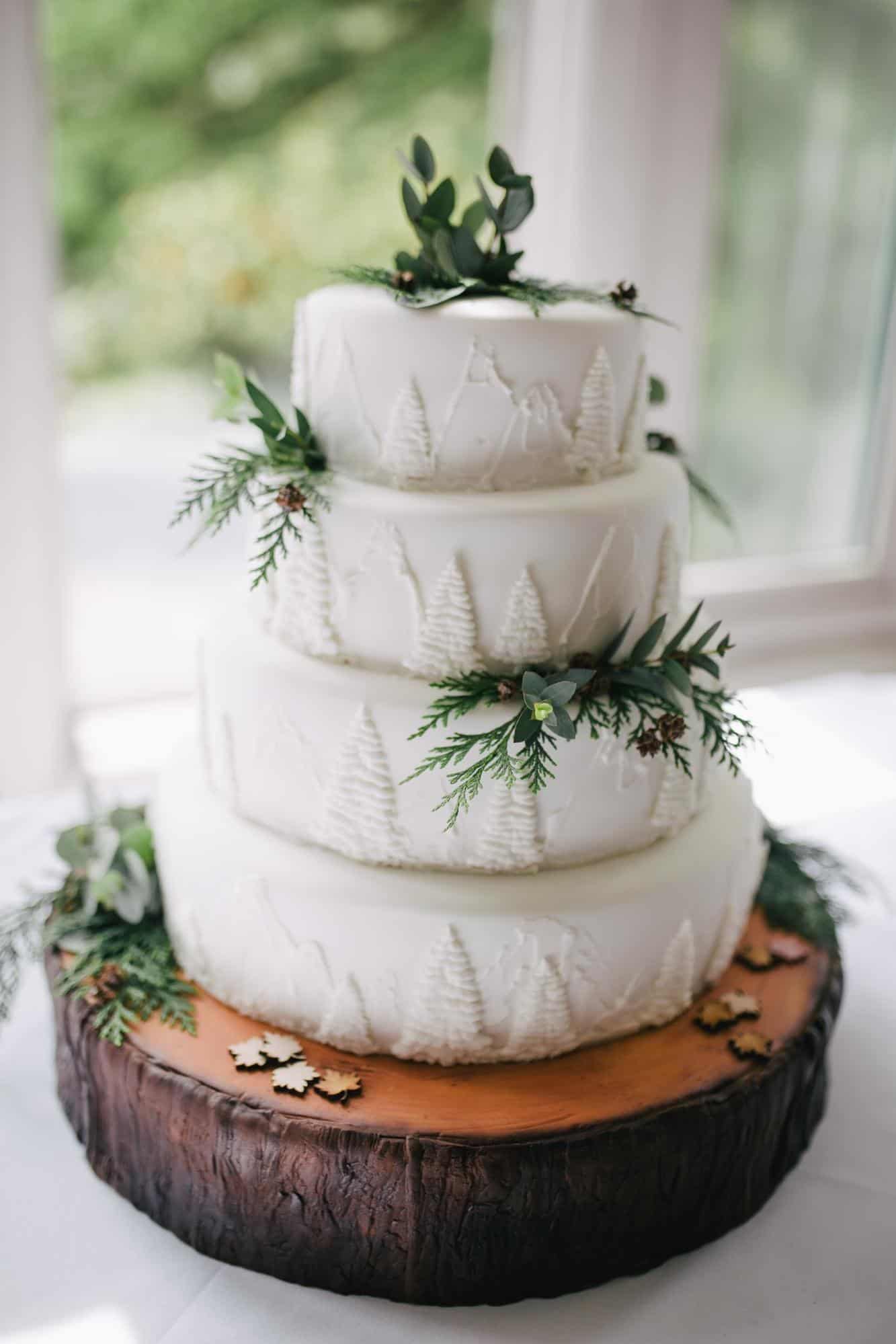 This beauty is a gorgeous display of a minimalistic aesthetic. Simple white with lots of greenery is one of the top trending wedding themes right now, so if that is your wedding style, here is a cake to inspire you!
9. Metallic Wedding Cakes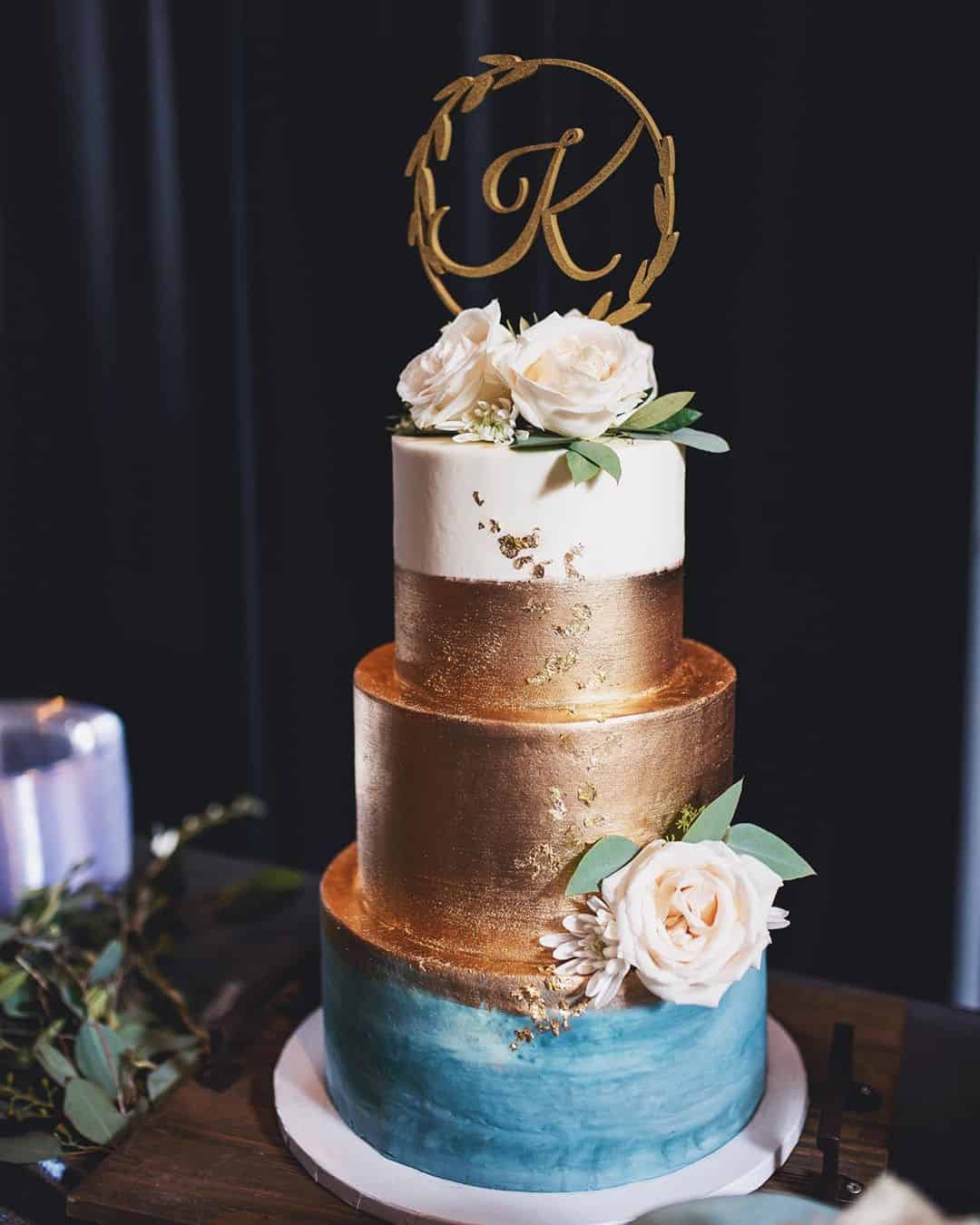 Metallic cakes are taking over the wedding cake scene. No more white and traditional, it's all about standing out and making a statement!
This is another gorgeous design by our favorite cake designer Rachel, owner of Blondies Bake House.
10. Alternative Wedding Cakes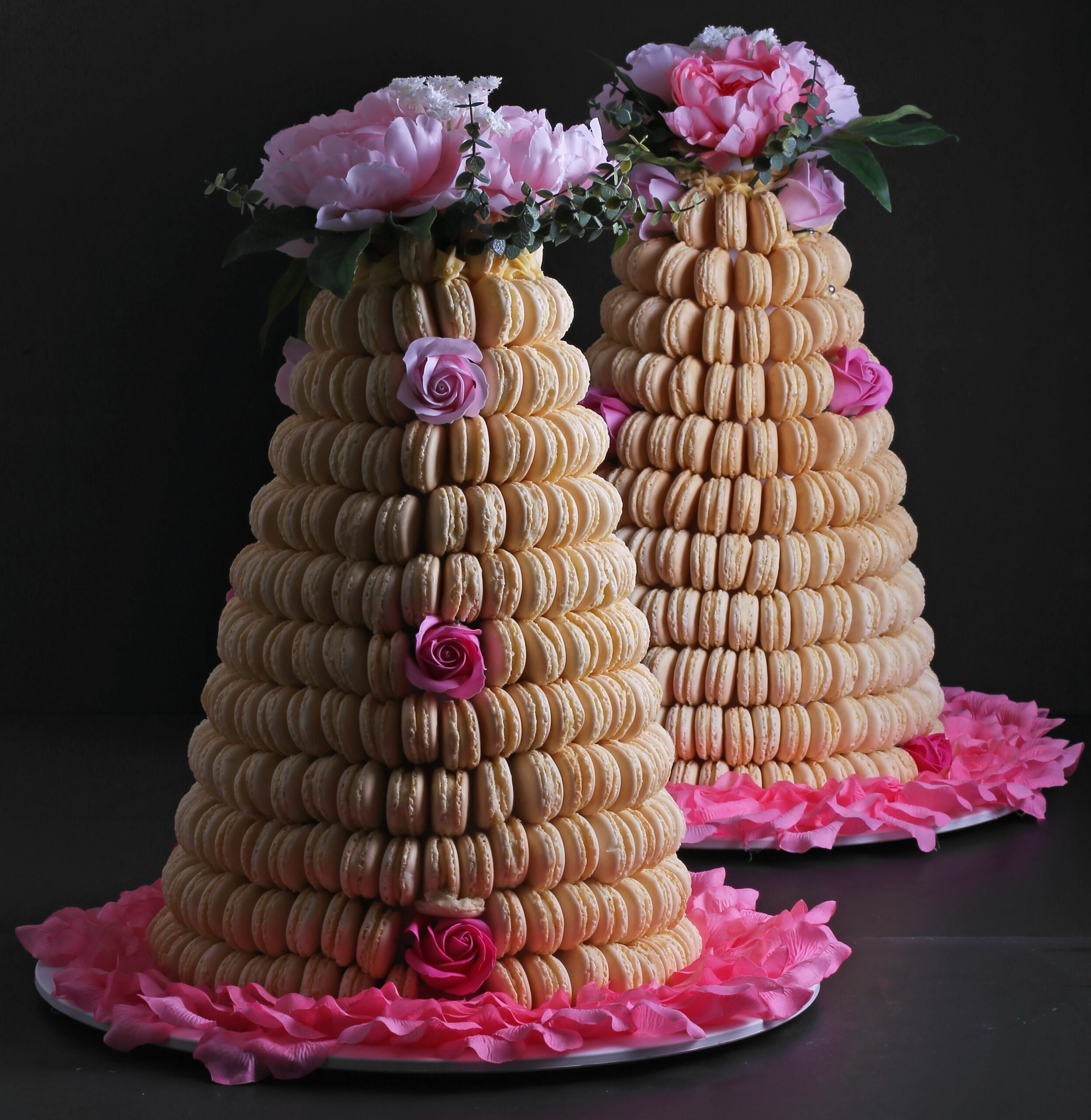 Last but certainly not least on our list of trendy cake designs, is the alternative cake! This picture above is just one example of what you can do with your cake, if you aren't feeling the traditional route do a macaron tower, or cheesecake made out of actual cheese, cake pops, or cupcakes! It's an alternative, which means you can do whatever you want!
Thanks for stopping by! For everything you need to know about wedding cakes, check out our other blog: All You Need to Know About Wedding Cakes: Cost, Tastings, Designs, and More