Your wedding day is one of the most important and memorable days of your life. It's a day you'll remember forever and look back on with joy and love. That's why it's essential to ensure everything goes smoothly and according to plan.
One of the critical elements to ensuring a successful and stress-free wedding is finding the perfect venue. However, it's important to be mindful of red flags when booking a venue, as these can indicate potential problems or issues that could ruin your big day.
These signs include poor communication, no flexibility, lack of amenities, and unclear contract terms. Knowing what to watch out for during the search for a perfect wedding venue makes you more comfortable when you make your final decision.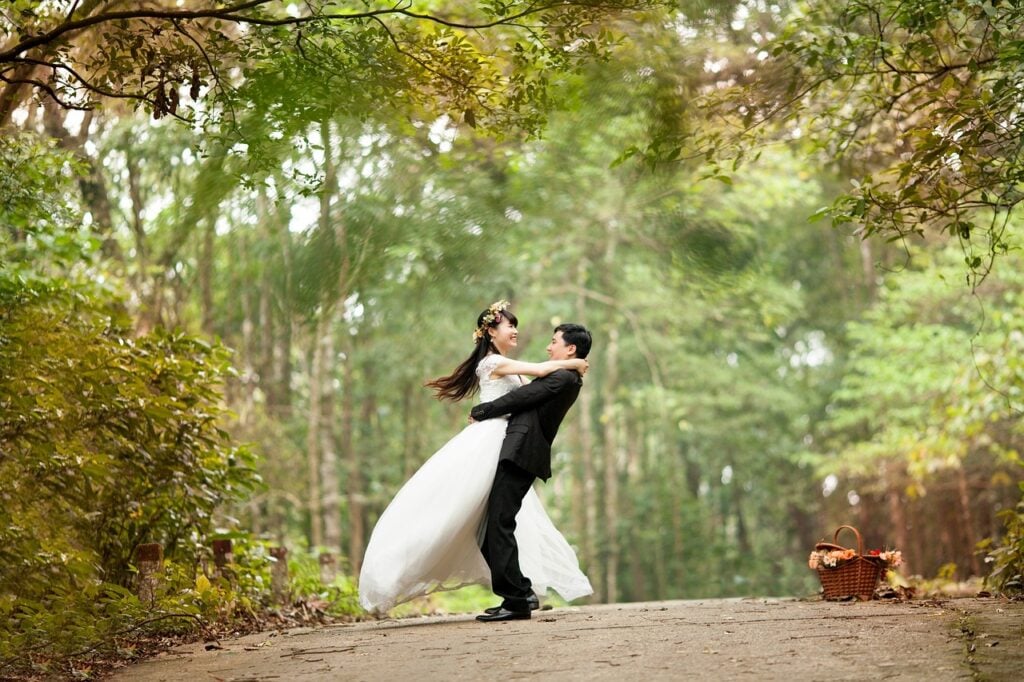 1) Lack Of Transparency Regarding Policies And Fees
When choosing a wedding venue, consider the problems that might arise if information regarding fees and policies aren't discussed.
Choosing a venue that isn't 100% clear on its policies and pricing may lead to hidden or additional fees, omitted packages or services, rental charges on top of booked services, restrictions in decorations or catering menus, and the use of unsanctioned external vendors.
This is why it's crucial to read through documents carefully and ask questions when booking a venue.
Any experienced wedding planner would recommend reviewing all information regarding fees and policies before booking. This way, you ensure it meets your expectations before making your final decision.
2) Poor Communication
Poor communication in a wedding venue can add a massive amount of stress to couples who already have enough to worry about. It only leads to confusion, misunderstandings, and disappointment! Fortunately, there are a few things you can do to make sure poor communication isn't an issue when you finally choose a wedding venue.
First, make sure the venue knows your timeline. They should respond to your inquiries within a reasonable timeframe and be clear about what they need from you to move forward with the planning process. It may be that you're getting a lot of responses that take longer than a few days. In that case, it's a definite sign that the wedding venue isn't giving your requests the attention they deserve.
You should also ask about your expected response times and whether you should expect to receive follow-ups more often than once a week.
Poor communicators won't give you a clear idea of when you'll hear back from them. Look for a venue with staff that proactively addresses your concerns as soon as you raise them.
Bonus points if they can tell you what their usual booking process looks like!
This will help you and your wedding venue avoid any confusion when it comes to planning the details of your wedding. It will also allow you to ask additional questions as they arise.
Another thing to remember is the type of communication style your vendor prefers. Some people love the idea of emails; others are great on the phone. In the end, your vendor should be willing to work with your schedule and use a method that makes it easy to stay in touch.
3) Limited Availability / Extensive Scheduled Repairs
Limited availability could indicate a venue's popularity. Still, it could also hint that there are other reasons why the space is rarely free.
Spaces with minimal availability may face issues affecting their ability to meet couples' needs. If a venue has very limited availability or states that it'll be closed for repairs, it may be a sign of a wedding venue that isn't well-maintained or serviced.
This may not sound like a huge deal at first, but venues that require extensive repair often find themselves at the mercy of their contractor's timeline! Booking a venue that needs extensive repair anywhere near your wedding date runs the risk of the contractor failing to finish the job in time. The result could be less space and fewer amenities available for you and your guests.
4) Unclear Contract Terms
Unclear contract terms can be a huge headache, leaving you liable to surprise expenses. Wedding venues need to be clear on their terms, and all parties must be on the same page when signing. This can help avoid disputes and legal trouble before or after the wedding takes place.
A good contract should detail every aspect of the event. From how the day will be run to the payment methods used, it should include an exhaustive amount of information.
A booking contract may contain some legal jargon, but it should still be clear enough for the average person to understand. In addition, the contract should clearly outline the venue's policy for cancellations.
When it comes to wedding planning, couples should also be aware of the risks they shoulder by signing a hold-harmless clause. This type of agreement shifts responsibility away from one party and onto another, limiting the legal action the other party can take in case something goes wrong.
Signing this type of agreement might seem like sensible protection for certain individuals or organizations, but it can take away an individual's legal rights and cause financial or emotional distress if an incident occurs.
It's important to understand the contents of any hold-harmless clause before signing it so you know what risks you take on if something were to go seriously wrong during your wedding day.
If there are any particular aspects of the venue that you would like to see in your contract, be sure to ask before signing.
5) Lack Of Amenities
Choosing a wedding venue with a lack of amenities is a bad idea because it could create issues on the day of the event. For example, a venue without a catering kitchen or suitable restrooms could cause problems for your catering team and guests.
A venue with limited amenities may also only be able to accommodate some of your needs while failing to meet others, such as power outlets for lighting or audio equipment.
On the other hand, choosing a venue with an open vendor policy can be beneficial because it allows you more flexibility in terms of the vendors you choose. An open vendor policy means you are not restricted to using certain vendors and can choose the best fit for your needs and budget. This gives you more control over the quality of the services and products you receive and can help ensure that your event runs smoothly.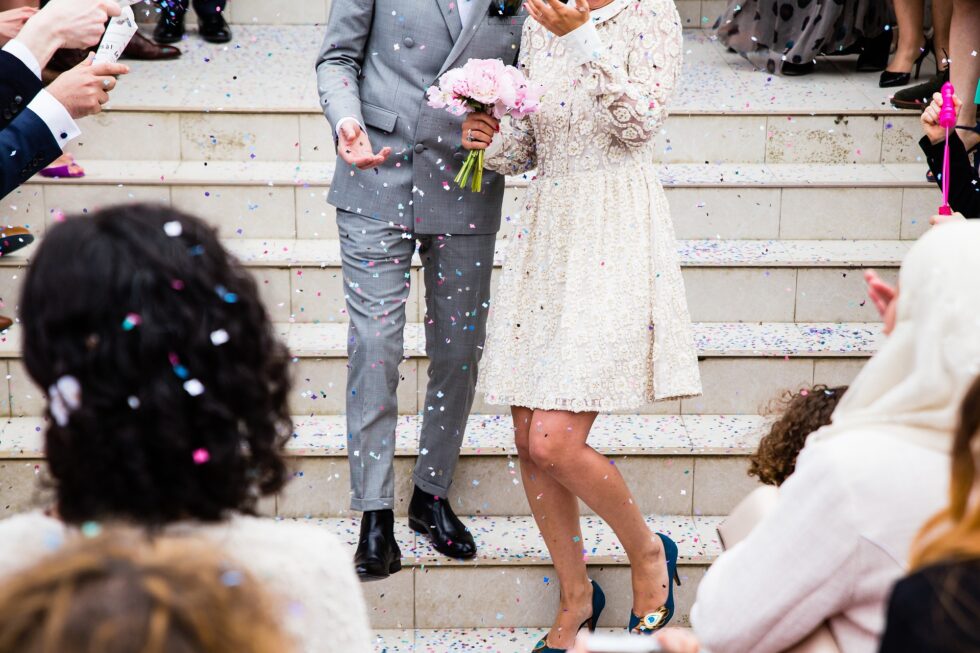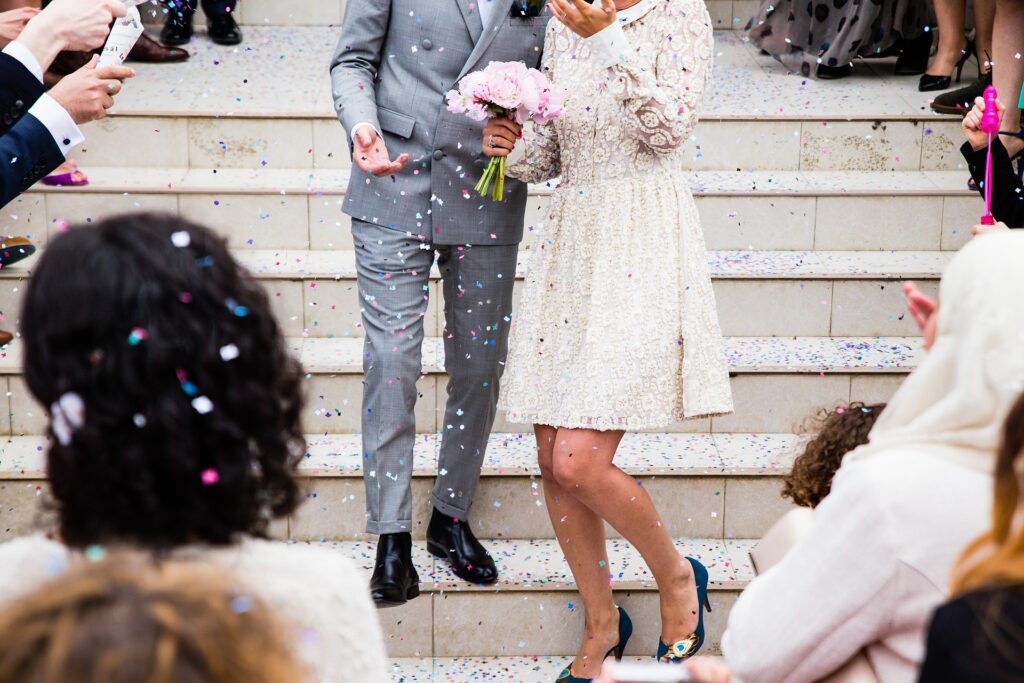 6) Negative Online Reviews
Bad online reviews could mean that the venue has poor customer service, is not well-maintained, or fails to live up to the expectations of past clients. It could also mean that the venue has had problems with logistics, such as issues with the sound system or lighting, or problems with the food or drinks.
Read reviews from online sources like WeddingWire and The Knot carefully and consider the context in which reviewers wrote them. Some negative reviews may result from unrealistic expectations or misunderstandings, while others may be legitimate concerns.
It can be helpful to ask the venue about any negative reviews and see how they respond. If the venue is transparent and willing to address any issues, it may be worth considering despite the negative reviews. However, if the venue has a pattern of consistently negative reviews, it's best to look elsewhere.
7) No Flexibility
Working with a wedding venue that offers little flexibility in areas such as decor, accommodation, and vendor policies can be risky because it can limit your options and make it more challenging to create the wedding of your dreams.
If the venue has strict decor rules, it may be difficult to incorporate your style and vision for the event. If the venue doesn't offer a range of accommodation options, it may be difficult to accommodate all of your guests.
A venue with strict vendor policies may also limit your ability to choose the vendors that best fit your needs and budget. This may be problematic if you have specific requirements, such as dietary restrictions or cultural traditions, that you wish to incorporate into your wedding.
Overall, it's vital to choose a flexible venue that's willing to work with you to create the unforgettable event you envision.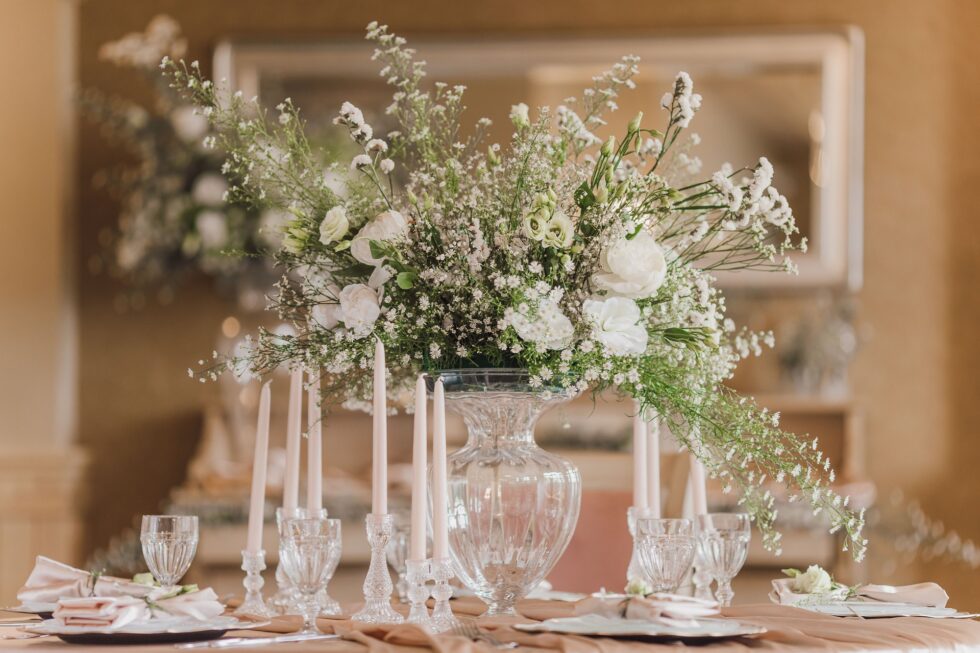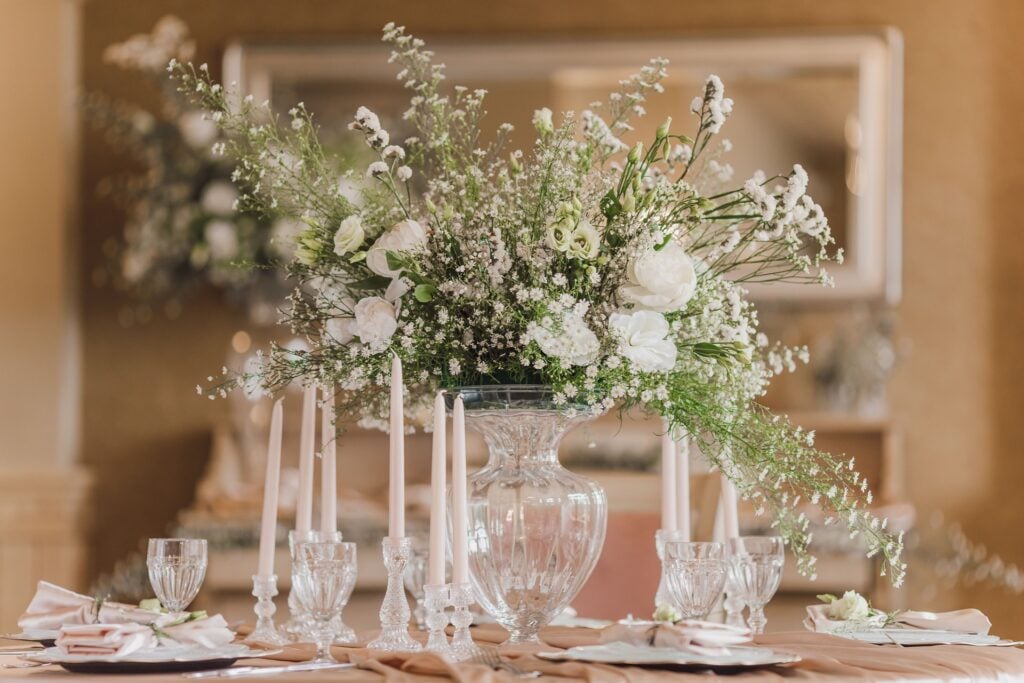 Book Your Wedding At The Dallas Oasis
By avoiding red flags and taking the time to carefully research and vet potential venues, you can create the wedding day you've always dreamed of and more.
If you are searching for a wedding venue that combines modern elegance with timeless beauty, consider booking your wedding at the Dallas Oasis.
Our 10-acre venue features indoor and outdoor event areas in a luxurious setting with a stunning ceremony space, sweeping views, and state-of-the-art 3D video projection mapping, making it one of the most unique and elegant locations in Dallas. Contact us today to schedule a tour and learn more about available dates.