Choosing a wedding venue for your big day isn't a simple task. There are a lot of different behind-the-scenes items that have to be checked off the list before booking the wedding venue of your dreams. And more often than not if you aren't an expert in the field, you won't know ALL of your options, which can limit you and your wedding celebrations!
But most importantly, we know the importance of tradition and how the right wedding venue can help those traditions shine and stand out, which is why we put this list of 9 different kinds of venues that will best accommodate your South Asian wedding celebration!
Let's check them out!
South Asian Wedding Venues: How to Choose the Perfect One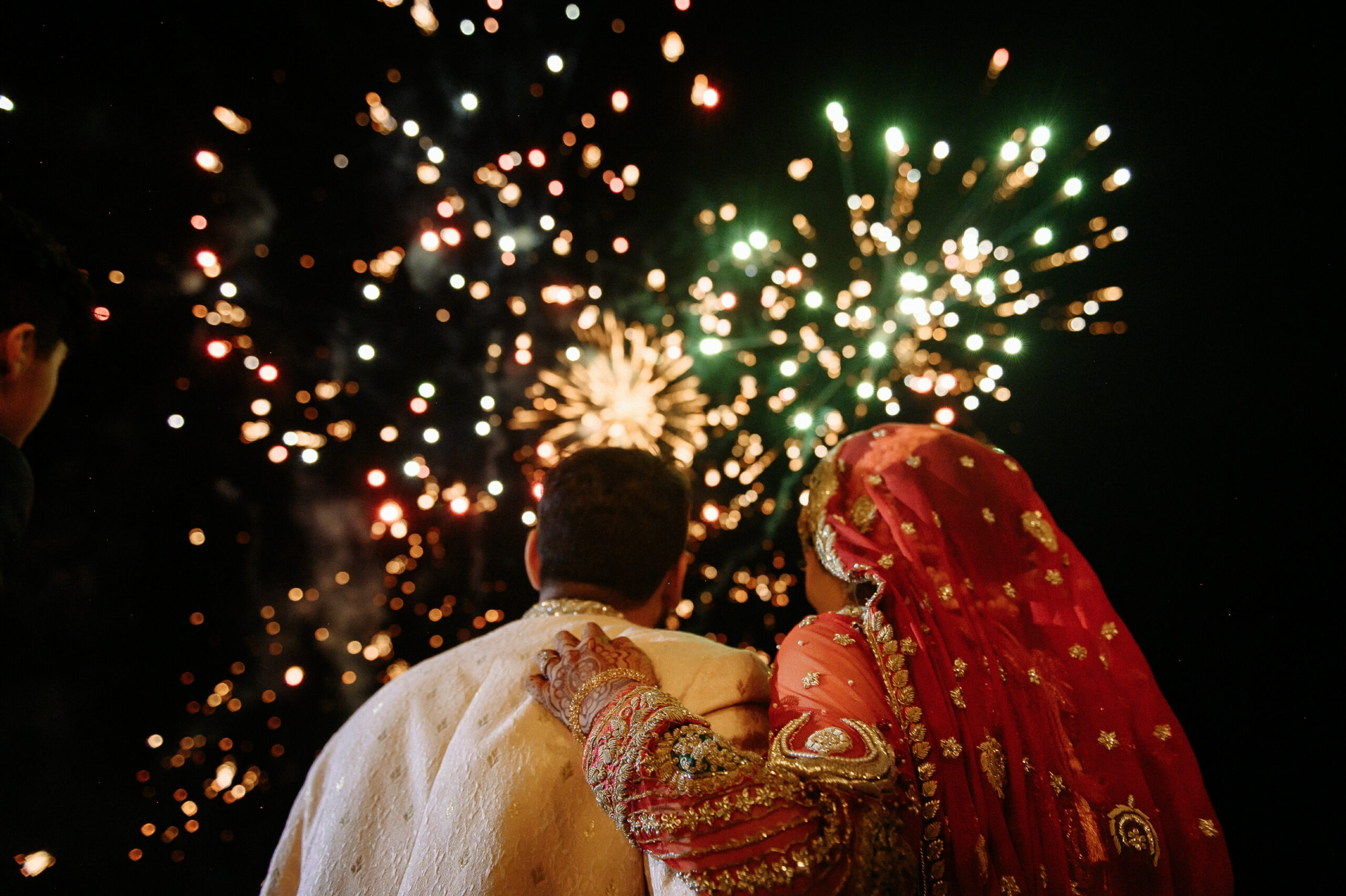 Hotels
Hotels are one of the most convenient options for a South Asian wedding as they accommodate a long list of guests and can meet a lot of needs. They are also all-in-one event spaces with indoor seating, ballrooms, suites, outdoor gardens, and pool areas. Which gives you the convenience of choosing the setting that best fits your needs and wedding day vision.
Banquet Halls
More often than not, your South Asian wedding planner will suggest a banquet hall. It's the most adjustable option, often located inside the city or in the immediate outskirts. With a hall well-equipped, a team ready to serve, and a menu all dished out–what more could you ask for?
Palaces and Forts
If you're looking for an ultimate Indian wedding experience, rich in royalty and equipped with the ornaments of history, architecture, and culture, a palace or fort is your go-to wedding venue! Most Indian brides dream of such a place for their wedding celebration–a venue fit for royalty!
Private Properties
Not all South Asian weddings need to be huge. So if you are looking for something more intimate where you can celebrate with your closest friends and family on a personal level, we recommend looking into a private wedding venue. Think about places like you or a friend or family member's backyard, or even a plant nursery! Don't be afraid to think outside the box!
Beaches and Islands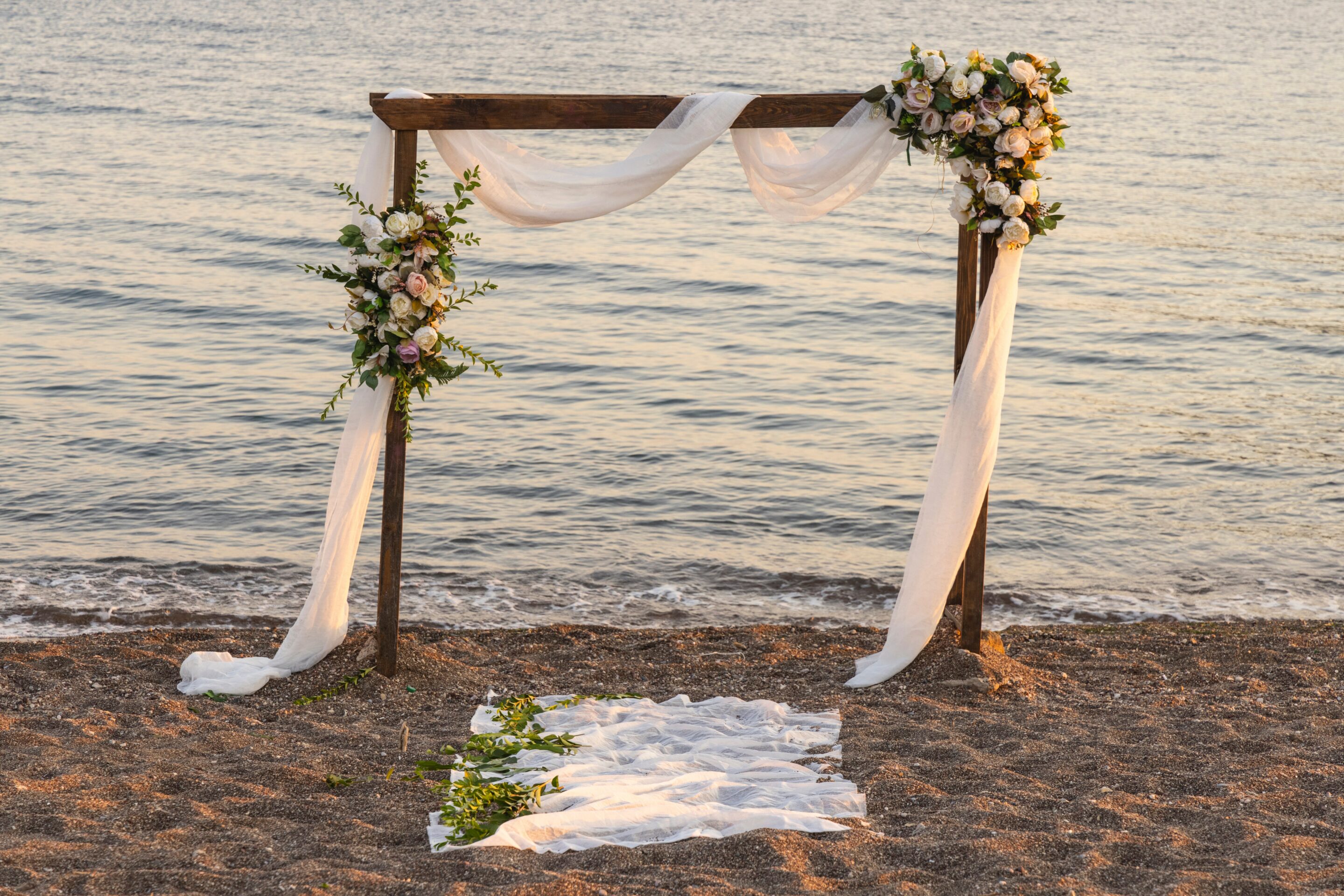 Many South Asian brides are now opting for Beaches and Islands weddings. And if you too want a modern-day wedding experience with your South Asian traditions, go for this venue.
Places of Worship
A holy space can be a perfect venue for your traditional South Asian wedding. In fact, in many South Asian religions, the main rituals take place in those places of worship. For instance, The Anand Karaj Ceremony of Sikhs takes place at a Gurudwara. Also, instead of arranging a separate mandap in your banquet hall, you can have your 'Saat Pheras' in an actual mandir and then arrange your reception elsewhere.
Open Gardens
Open gardens offer a very modest and subtle South Asian wedding venue. They're large enough to accommodate your multiple-day ceremonies with a dream backdrop of flowers and a picturesque view under the perfect lighting. They're mostly located on the outskirts of your residential area and are a perfect alternative to a destination wedding!
Farmhouses
Farmhouses are a perfect go-to venue for couples looking for big celebrations and huge accommodations. They're different from hotels with regards to their more homely and intimate vibe. Farmhouses are perfect for your pre-wedding ceremonies like Haldi, mehndi, sangeet, and others, and to make it even better… the starry view that only a country home can provide will set your South Asian wedding venue apart!
The Dallas Oasis: The PERFECT South Asian Wedding Venue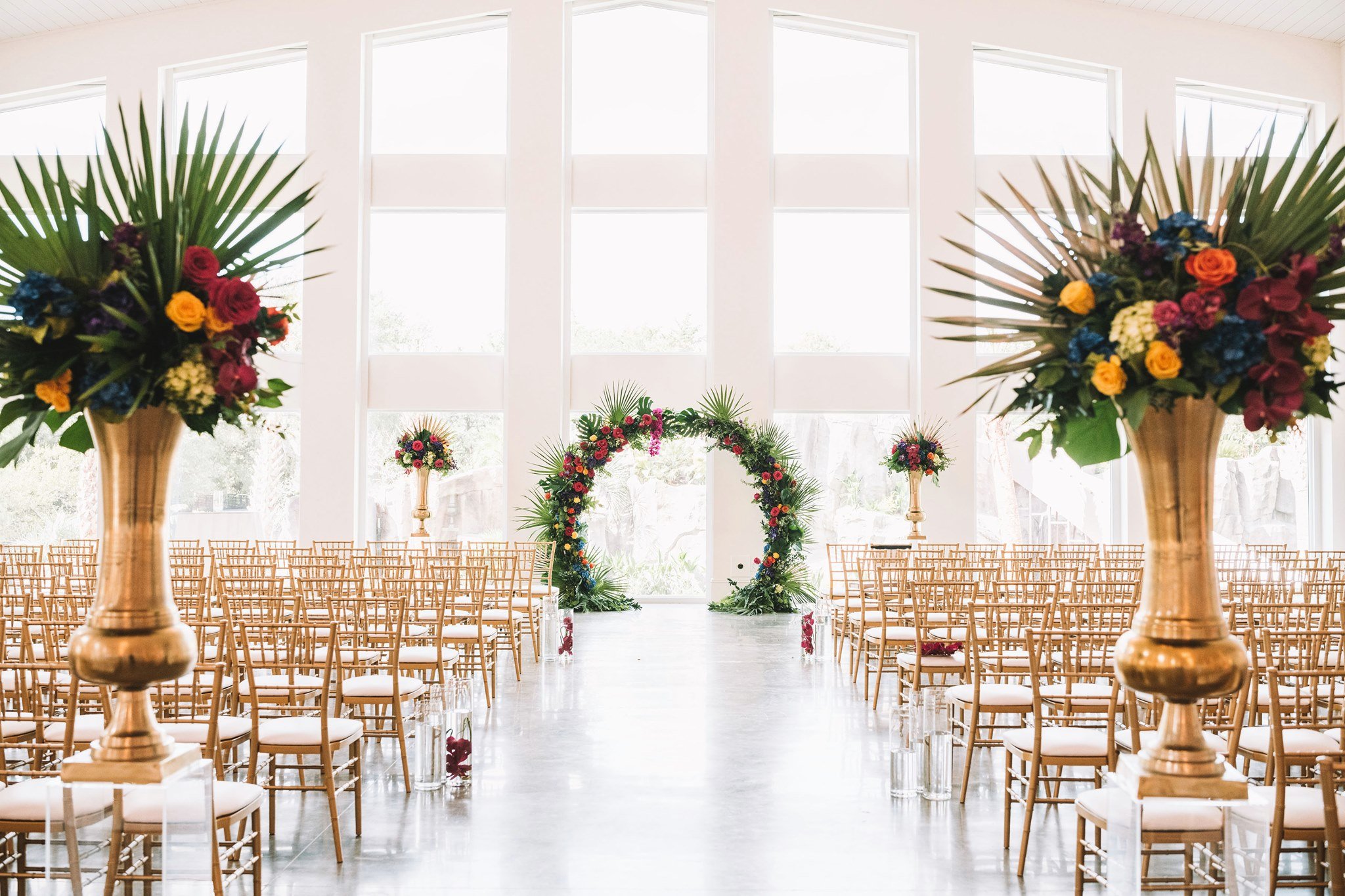 At the end of the day, it's not just the type or the style of the wedding venue that counts. But, a perfect blend of services, guest count, ceremonies, food menu, your dream backdrop, good lighting, guest convenience, accommodation, transport, and a list that goes on and on!
It might sound pretty overwhelming to you right now. But, hold your horses there. Whether you are planning a traditional South Asian wedding or a modern-day one, The Dallas Oasis is a showcase of your traditions mixed with your dreams
Here's why you should opt for our impeccable services.
Large Seating Capacity
What comes to mind when you think of an Indian wedding? Big mandaps with a fat list of guests? Yep.
So, first things first, we have an indoor space of 8,000+ square feet and a guest count capacity of 550–and that doesn't include the additional 6,000+ square foot lawn designed for outdoor celebrations. And don't forget the 4,500-square-foot patio that provides a modern yet cozy cocktail hour space that will fit all of your friends and family!
If you need space, we've got you covered.
Prep Kitchen
Second to none is the delicious smell of Indian spices that capture the essence of an Asian wedding. Under the direction of professional chefs from our preferred vendors, they serve our guests' famous Indian curries and other global recipes.
Or if you want your own culinary team to prepare the food, don't worry, our open vendor policy allows you to partner with any caterer you choose! And there is more on that in the next section!
Open Vendor Policy
The Dallas Oasis wants its brides and grooms to have the freedom to choose their own vendors. So, f you wish to bring your own caterers, we're excited to welcome them as long as they're licensed and insured.
In addition to this, our bar is BYOB, which means you bring the drinks and we will serve them! This gives you a lot of freedom to choose exactly what you want!
Overnight Stay in a Mansion
And last but not least! The overnight stay option for brides and grooms booking for multiple days. The mansion has sixteen beds and allows up to twenty guests and is the perfect place to stay for members of the wedding party. It comes with a full kitchen, game room, swimming pool and cabana, two hot tubs, and SO much more!