Are you having trouble settling on a hairstyle for your wedding day? You're not alone.
With so many tasteful styles to choose from, determining which one makes you feel the most beautiful can feel like a never-ending process. If you want every guest to remember your beauty for years to come, choosing a style that makes a statement is important. However, there's a fine line between making a statement and standing out.
When selecting a wedding style for long hair, you want it to be remembered for all the right reasons. This is why it's essential to work with a stylist you trust when your big day finally comes.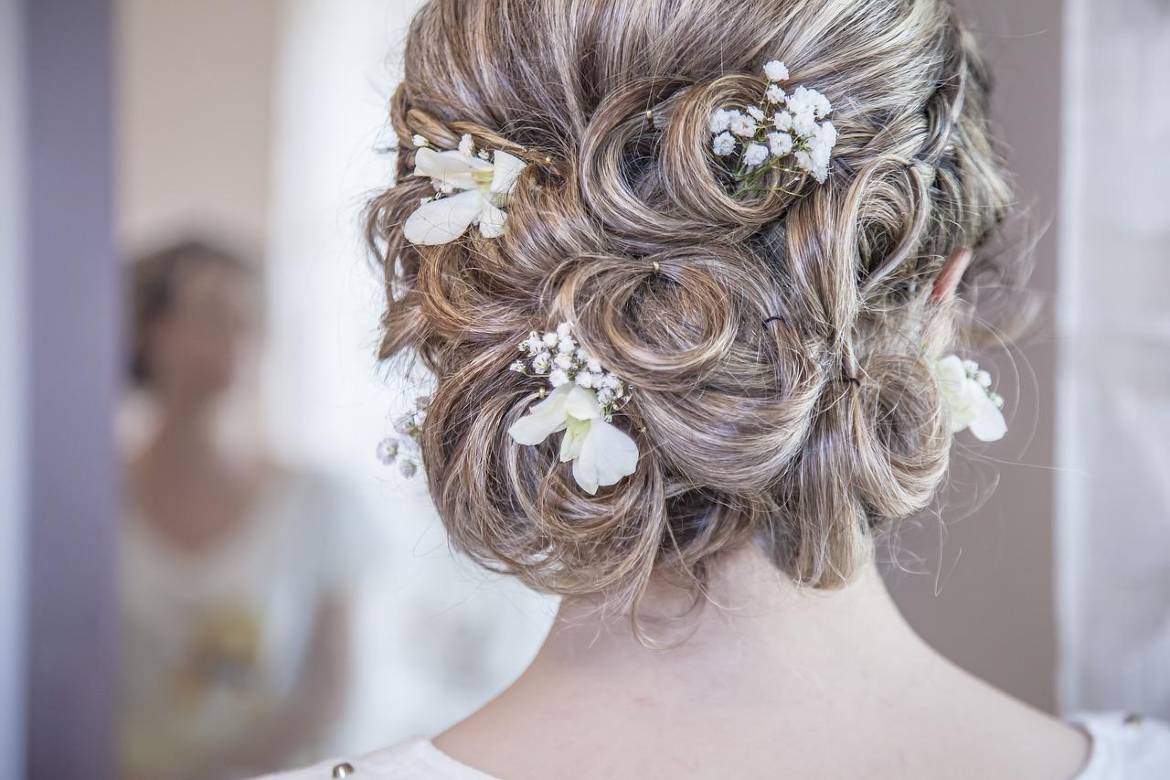 But what if that isn't an option? If you're working with a new stylist on your wedding day for any reason, communication is key to ensuring that everything goes according to plan.
The Dallas Oasis has seen thousands of different bridal hairstyles at our venue. We've made a list of our top 10 favorite bridal hair styles for long hair with tutorials for each so that you can easily replicate and test them out.
Knowing exactly how you'll look when the moment finally arrives will save you from stressing over minor details on your big day. Testing various hairstyles allows you to tweak and fine-tune them to create a style with a personal flair that reflects your personality.
Check out our favorite styles (along with video tutorials for each one) below!
1. Twisted Updo
This is one of the easiest wedding hairstyles for long hair. It consists of three interwoven twists and is simple enough for any stylist to achieve with medium or long hair (although you'd never guess it by looking). For a full tutorial, see this YouTube video from hairstylist Sklemina Tatiana.
2. Braided Updo
This classic updo is formed by interweaving two beautiful dutch braids and wrapping them around the head to form a crown. All eyes will be on you as you walk down the aisle with this gorgeous, halo-like hairstyle. To get a better idea of how this style actually looks, check out this detailed tutorial from Alex Gaboury.
3. Simple Updo
The beauty of this simple style is its versatility. Another relatively simple option, this style is excellent for both casual and formal events. YouTube channel Hairstyle Tutorials has a great walkthrough that's sure to inspire you and your stylist as you brainstorm ideas.
4. Messy Updo
To create this beautiful hairstyle, hair is curled before it's interwoven with twists and secured together with pins and tied into a bun. Consider leaving some curls dangling for a nonchalant yet elegant and composed look. In this video tutorial, hairstylist Andreeva Nata does a great job of showing what a messy updo can achieve.
5. Old Hollywood Waves
Sometimes called retro waves or Marcel waves, this timeless hairstyle conveys a sense of class with its stylish, wavy curls. Brides worldwide love this hairstyle for its versatility and glamorous associations – as the name implies, this style was born in Hollywood as far back as the 1920s. For a full tutorial, see this video, also from Andreeva Nata.
6. Sleek Low Bun
Never underestimate the power of simplicity. If your goal is to look regal and dignified, then this tight, simple style may be exactly what you're looking for. To get a better idea of how this style might look on you, see this tutorial from Effortless Beauty.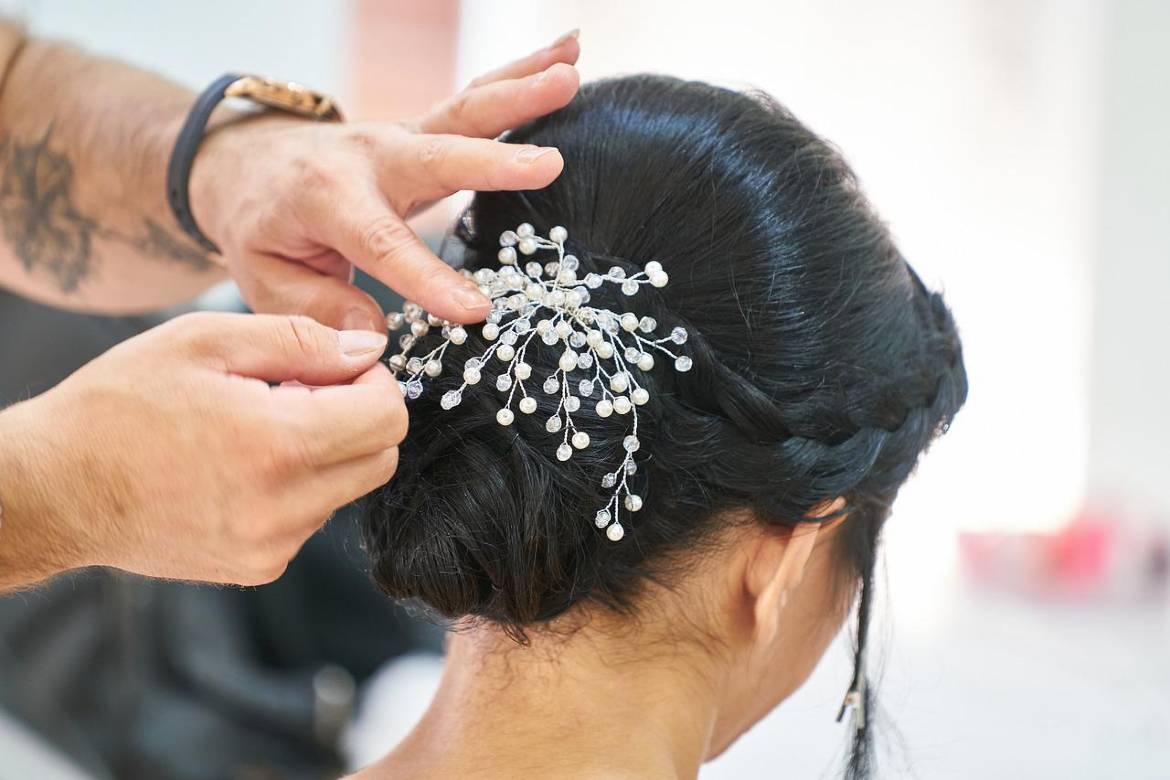 7. Half Up Half Down
Having trouble deciding whether to wear your hair up or down? Why not both? This is potentially our favorite wedding hairstyle for long hair. If you seek wedding styles for long hair that flaunt its length, consider wearing your hair half up, half down. Aside from keeping your hair out of your face, this style is more accommodating for veils and other adornments. This video from Megan Lorson does a great job of showing the beauty that can be achieved with half up half down hairstyling.
8. Simple Low Bun
If you're worried that other hairstyles will take too much attention away from your other features, you might prefer this simple, pulled-back look. This detailed tutorial from Emily DiDonato and her stylist shows how to create a hairstyle that doesn't distract.
9. Double Dutch Bridal Braid
This hairstyle is a variation of the bridal braid updo mentioned earlier. The key difference is that three braids are used instead of two. The result is a thick crown of braids that's modern and trendy. Jenny Strebe has a fantastic tutorial for mid-length hair, but the style is equally suitable for long hair.
10. Full Bridal Braid
This style is dramatic yet playful. It's a fantastic choice for those who want a sophisticated look that conveys magnificence without sacrificing comfort. Stephanie Brinkerhoff and Kenra Professional have posted this wonderful tutorial showing exactly which products and processes create the perfect braid.
Don't Be Afraid To Be Bold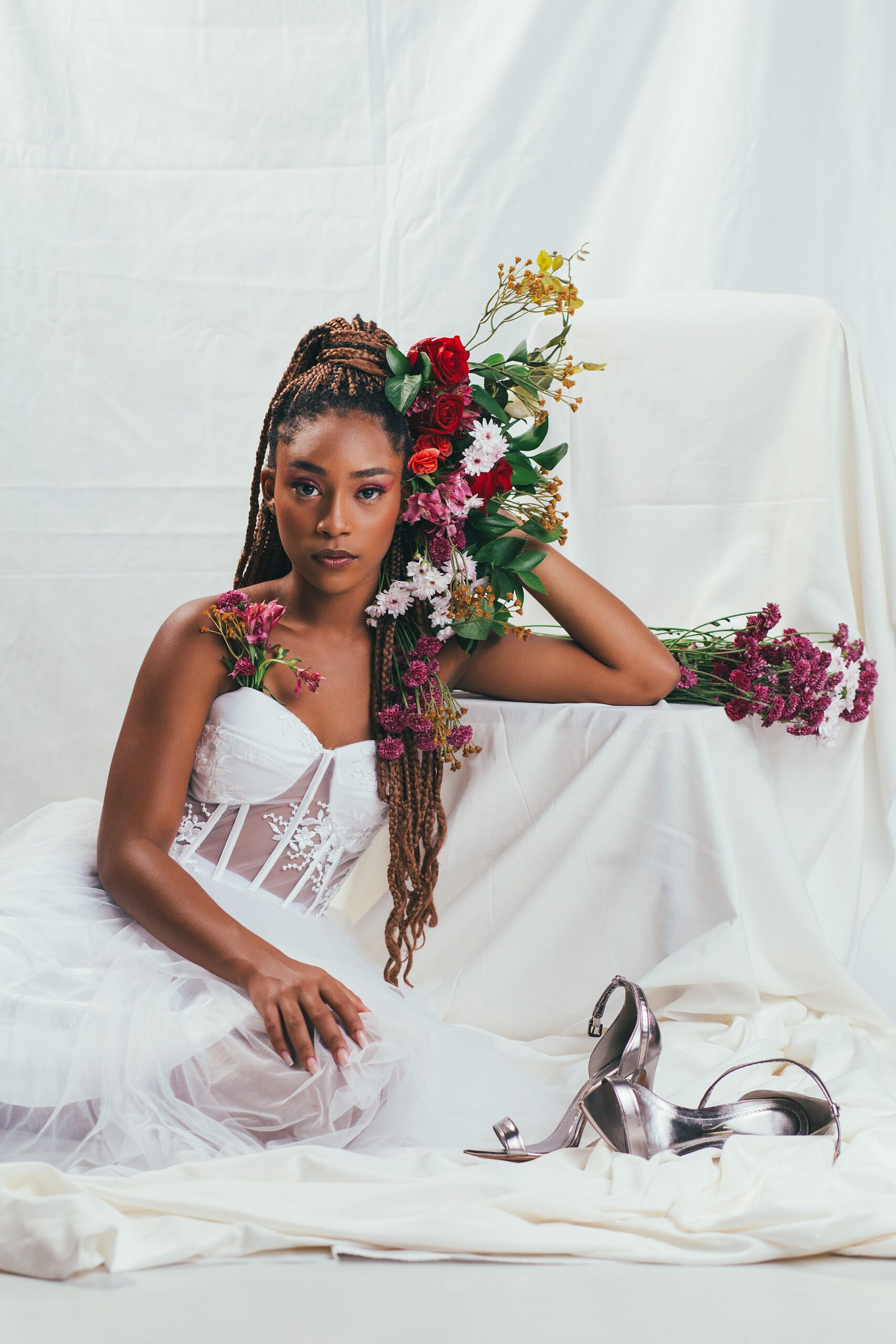 There are thousands of unique, individual wedding hairstyles for long hair. As difficult as it can be to settle on a single look, you can always create your own by mixing and combining elements from different styles. While it's hard to go wrong with the classics, that shouldn't discourage you from trying something different!
Have you already chosen how to wear your hair on the big day? The Dallas Oasis provides luxurious bridal suites that offer everything you need to prepare to walk the aisle. Schedule a tour today to learn more about available dates and everything else The Dallas Oasis provides.