Brides often feel limited when selecting a short wedding hairstyle for their special day. It's easy to understand why: social pressure makes many brides feel like they need to dress like a stereotypical princess – down to the long, flowing locks characteristic of fairytale royalty.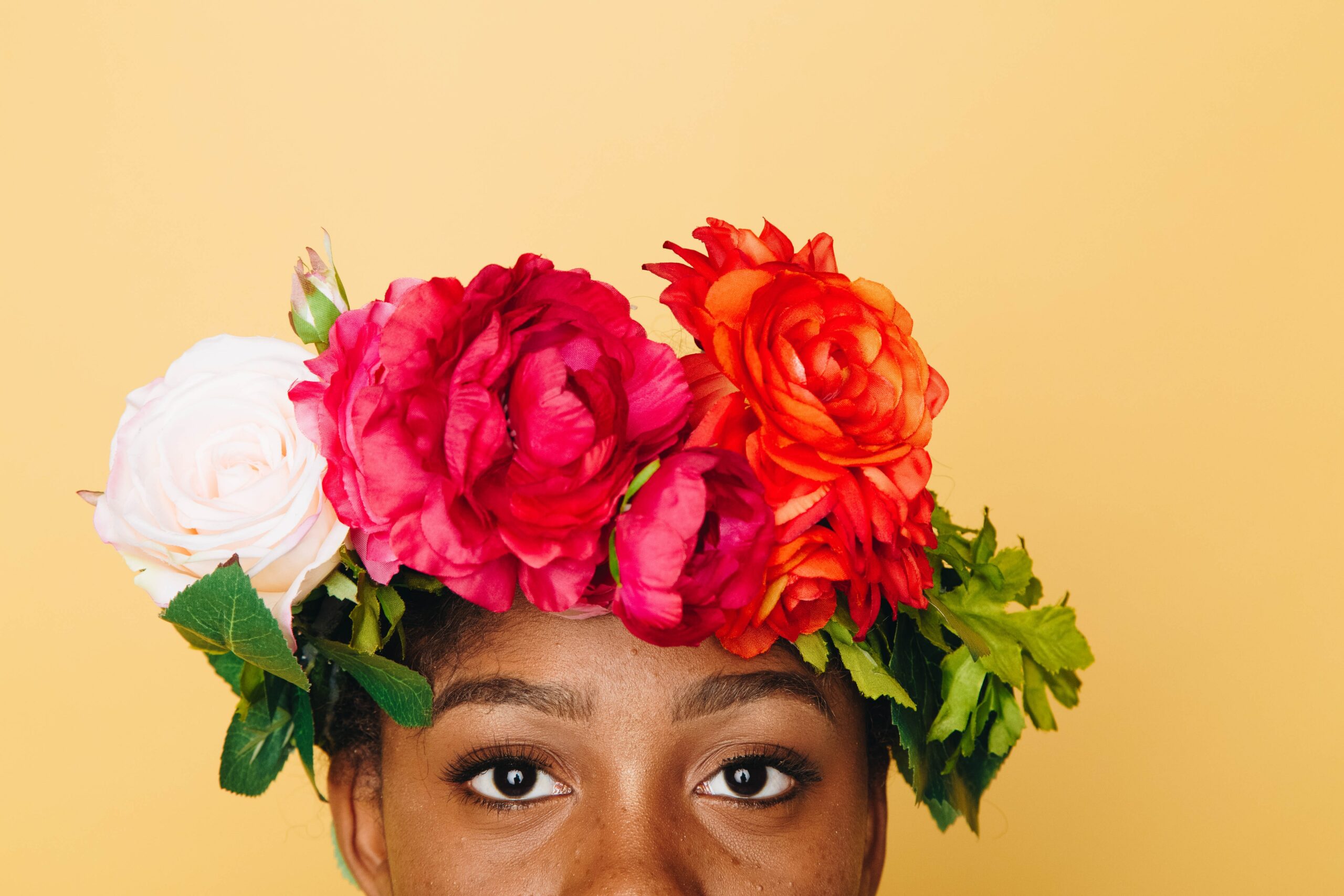 This decision to wear your hair short seems easy enough, but The Dallas Oasis has seen hundreds of brides become stumped after realizing that they want short hair for their wedding but don't know of any short hairstyles suitable for formal events.
At your wedding, you should look however you want to look. If you want short hair, you should absolutely have it.
These 10 beautiful short hair wedding styles offer plenty of inspiration to help you avoid hairstyle-induced anxiety before your big day.
1. Easy Updo
Brides striving for an elegant-yet-effortless look will love this simple updo. Because curling the hair is optional, this style is especially easy to try at home.
The secret behind this "updo" is that it's actually a braid. Using simple tricks, short hair can be tucked and folded to create the illusion of longer hair.
Short-haired brides and bridesmaids alike love this low-prep look for its simple elegance. For a detailed tutorial, see this video from SweetHearts Hair.
2. Formal Curly Updo
Brides wondering how to make the most of extremely short hair with lots of curls should consider a wedding hairstyle like this formal curly updo.
This style takes advantage of natural curls to create an elegant style.
Kasharie Sanders explains how to recreate it in this YouTube tutorial. She even includes specific products to use to produce a look just like hers!
3. Textured Updo
Today, short hair wedding styles like this textured updo from Hair Styles By J are super trendy.
Beautiful layered curls are tied together to create an alluring style fit for royalty. Watch your guests' jaws drop in awe as you walk down the aisle with this beautiful hairstyle.
4. Braided Updo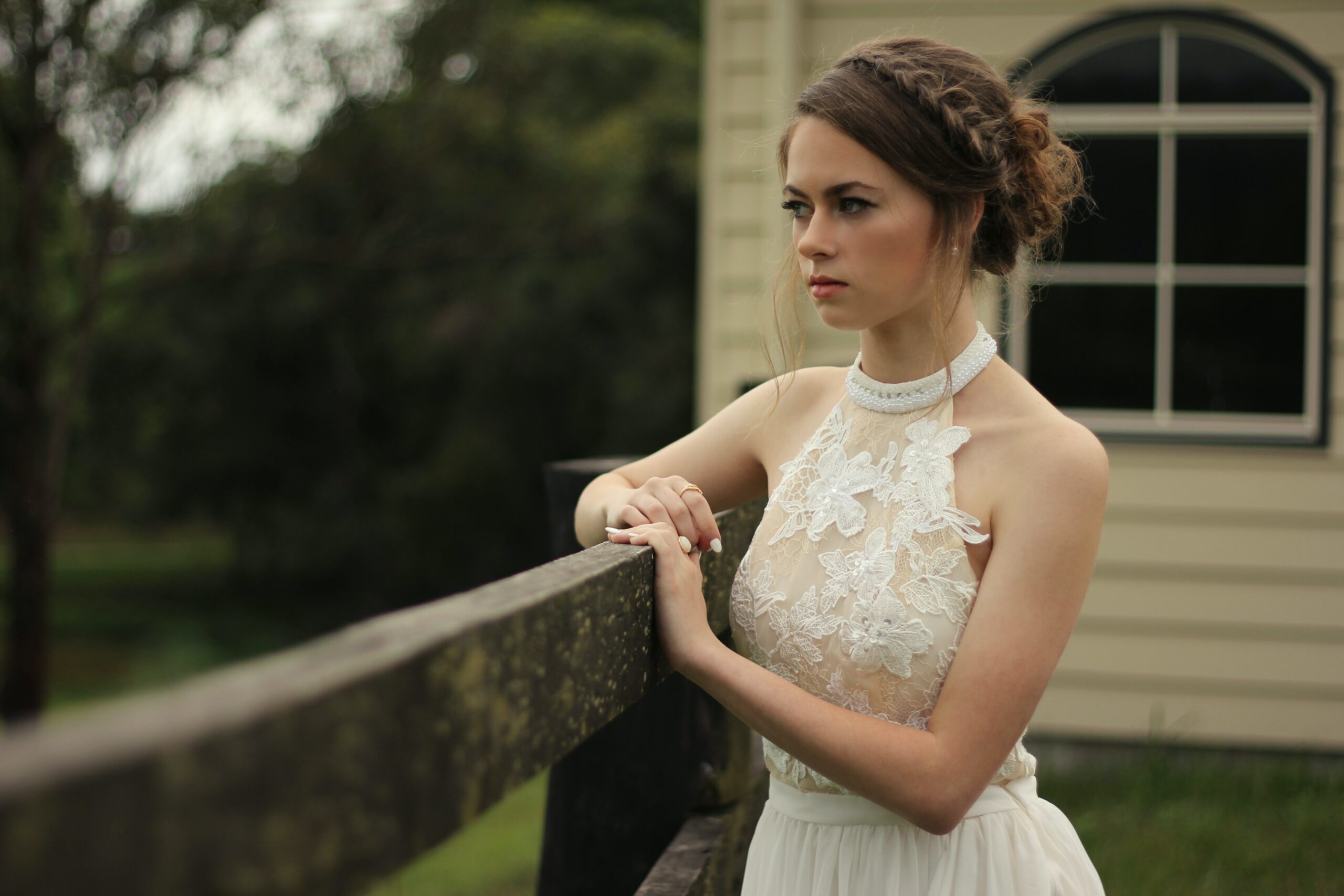 This style is similar to the Easy Updo mentioned above. However, while the Easy Updo involves weaving a single braid, the braided updo ties multiple French braids together to create a clean, chic style that draws a crowd's gaze without taking attention away from facial features.
For this style, SweetHearts Hair has another excellent tutorial. It also discusses how to overcome common difficulties encountered when styling short hair. This way, you can ensure your short hair wedding style looks exactly like you've always dreamed of.
5. Zig Zag Updo
Unlike the braided updo, this zig zag updo from AnotherBraid's YouTube channel doesn't require traditional braiding before lacing the hair together. Here, four strands of hair are wrapped around a fifth before being tucked away to create a clean, simple, and classy look.
Waxed flowers, hair pearls, and jeweled clips all make excellent additions when paired with any length of hair.
Consider combining adornments with simple short hair wedding styles like this to show your unique sense of fashion.
6. Vintage Pin Curls
For a retro-chic look that complements softer facial features, consider a classic hairstyle like vintage pin curls.
This look involves curling the hair before brushing it out to achieve a fluffy, playful, and flattering style. We love this tutorial from the YouTube Channel Dollhouse 'Do, which explains how to achieve the look without help from a stylist. It's excellent for short-haired brides who want to experiment and find their best look.
7. Soft Curls
As this short hair wedding style from Behind The Blush demonstrates, simplicity can be stunning. Using a flat iron, create waves and curl the hair away from the face to create a voluminous, tangled (yet tamed) effect. Soft curls are timeless, versatile, and look great during any season.
8. Styled Pixie Cut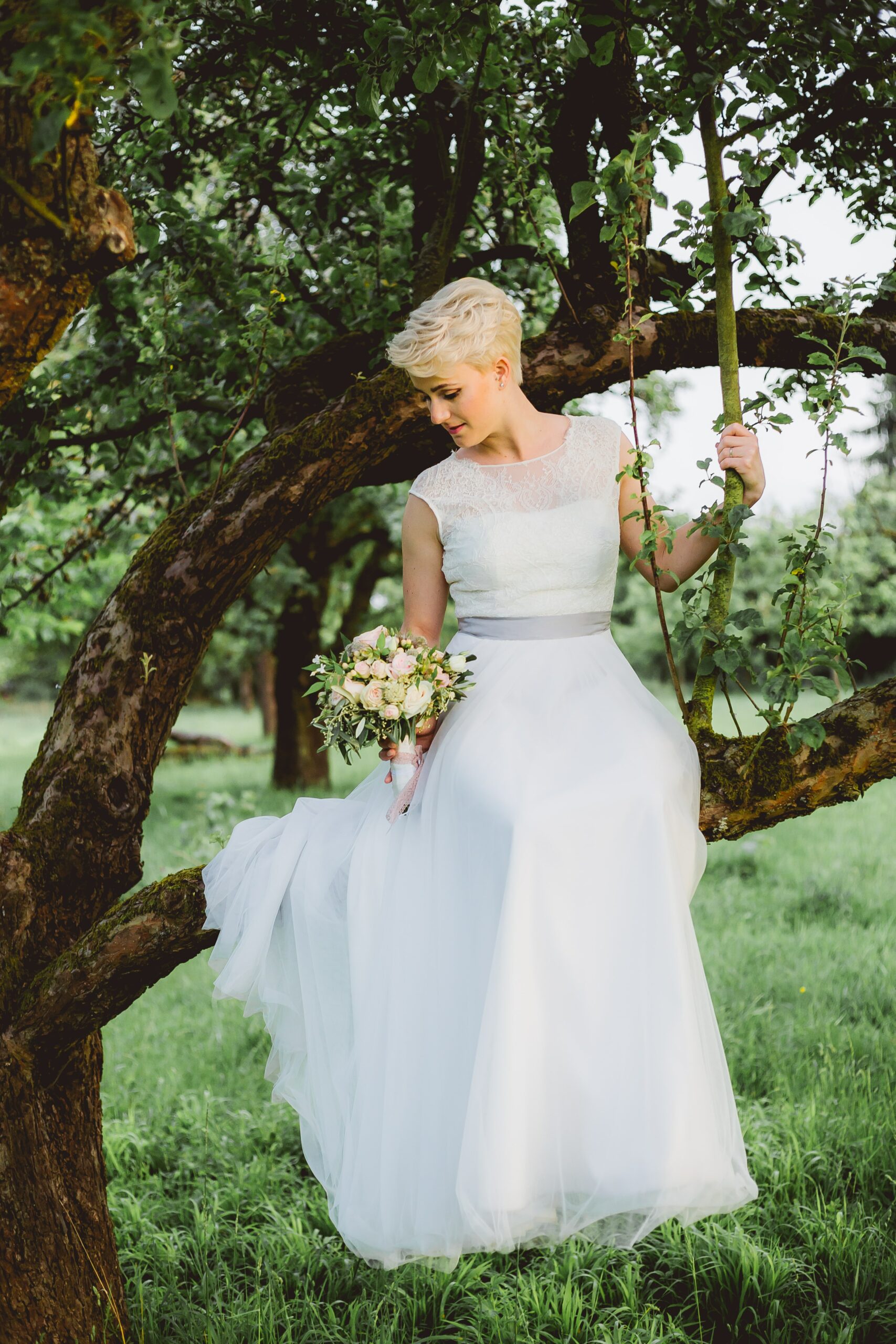 Brides with super short hair will love the variety of styles showcased by Sarah B. on the Pixie Chick YouTube Channel. One of our favorite wedding styles for super short hair is her curled pixie cut, featured in this tutorial.
The style pairs excellently with various adornments, allowing for a great degree of creativity and personalization that isn't possible with other styles.
9. French Twist
For an effortless, modern, and fashionable style sure to turn every head in the room, the French twist achieves unmatched elegance.
This is another fantastic wedding hairstyle for short-haired brides. This striking look is elaborate but surprisingly easy to achieve, requiring nothing but bobby pins and a few simple twists.
Follow this tutorial from Glamour to learn how to transform a simple bob into this elegant twist.
10. Woven And Tucked Updo
This is another deceptively simple wedding style for short hair that creates the illusion of having long hair.
This style relies on multiple bobby pins to create a low-bun effect. It also removes the hassle of tying short hair back to create traditional updos.
This short video tutorial from Style Me Pretty shows how to achieve this exact look.
Show Off Your Short Hair Wedding Style At The Dallas Oasis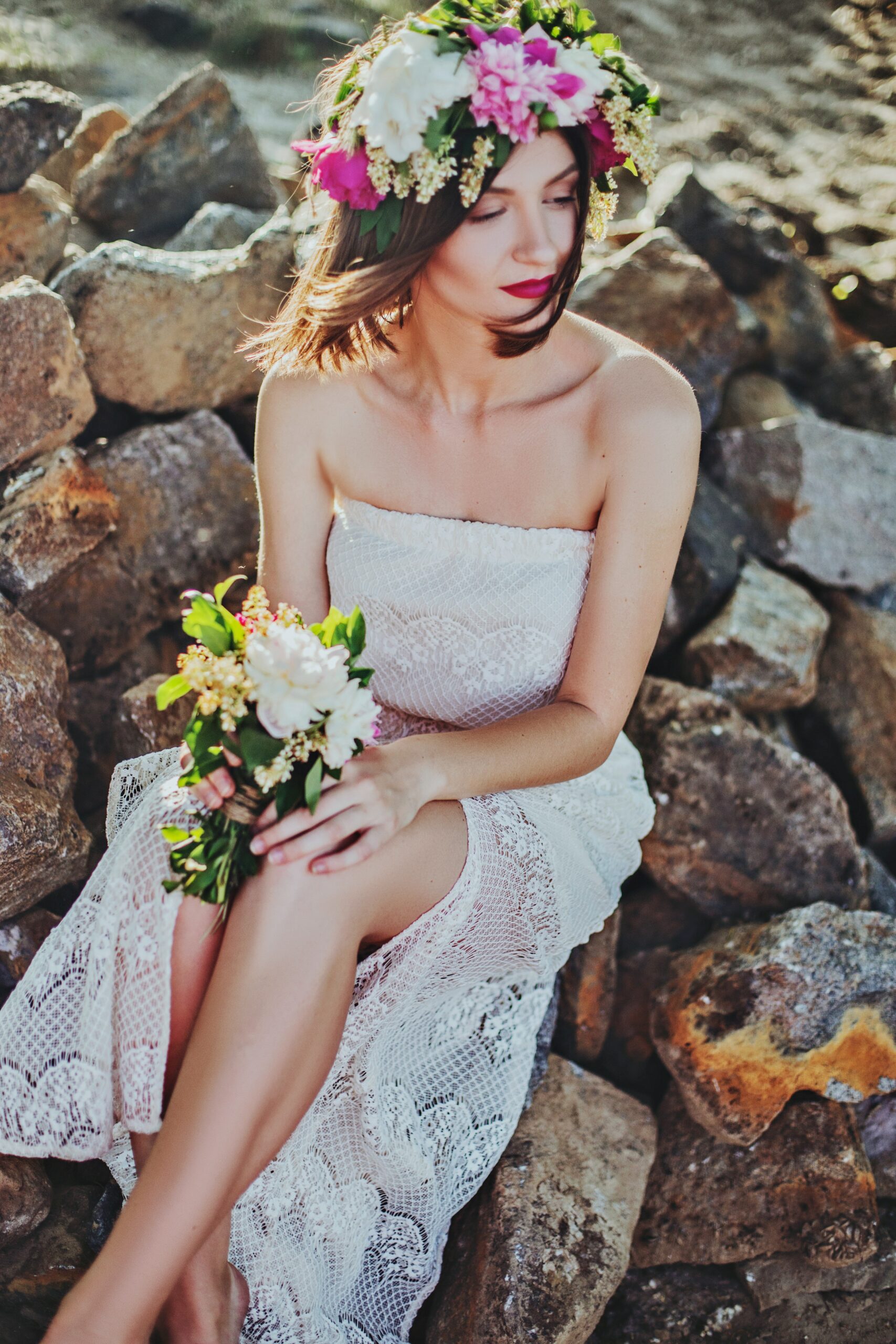 Short hair doesn't have to limit your options for wedding hairstyles. When it comes to completing your wedding look with other attire, such as hair adornments, short hairstyles can provide better flexibility than longer hairstyles.
Have you already chosen a hairstyle for your special day? The Dallas Oasis provides luxurious bridal suites perfect for big-day preparations for those who have settled on a particular look for their wedding day.
Schedule a tour today to learn more about our estate and the fantastic amenities The Dallas Oasis provides.