I've been to quite a few weddings, and I've learned along the way that there is a flow and method to create the perfect wedding reception, over the years I've seen fun weddings, I've seen boring weddings, and I've seen "meh" weddings, but the truly extraordinary weddings that had me dancing to my car as I said goodbye were the ones that had that special something.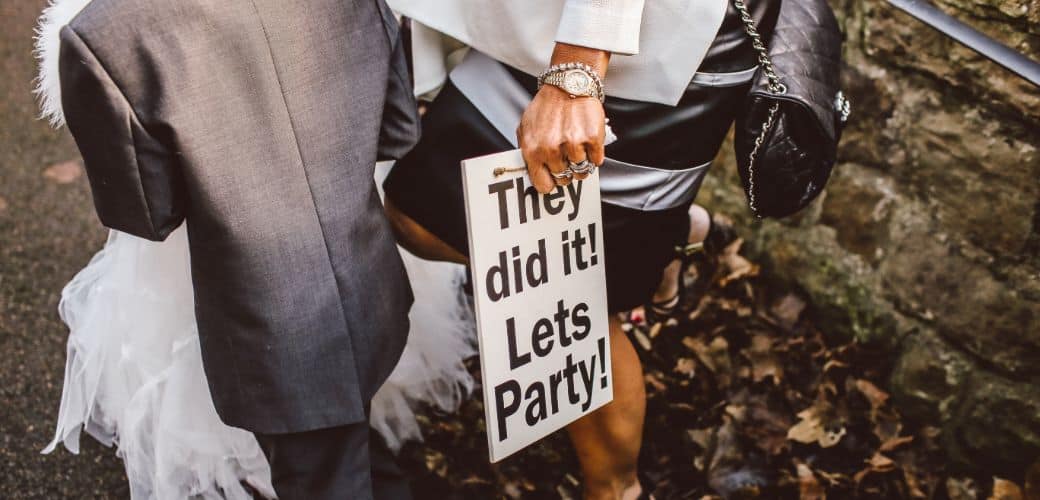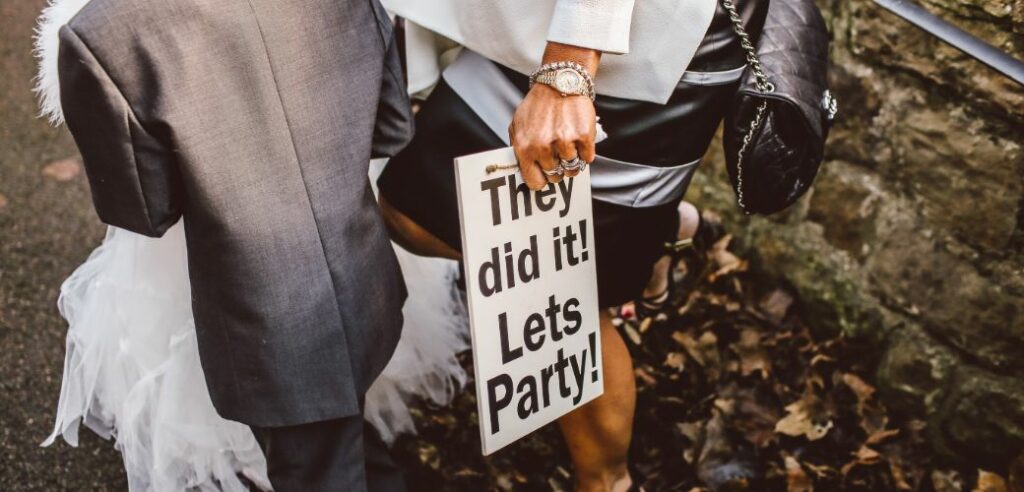 What is that special "something," you ask? Well, simply put, the special something is like an exciting book or movie, guests are taken on a journey through the wedding reception that has them "turning the page" for more, they just can't get enough, and even when there are things like photos being taken, you have just the right things to keep your guests entertained until the next big chapter blows their minds
So here are the five ingredients to create your perfect wedding reception that will be remembered for a lifetime.
1. Guests Must Know Where to Go and What to Do
The worst weddings I've been to have been the ones where the wedding party went to go take photos and the guests were left to fend for themselves. We had no idea what to do, where to go, or who to talk to. It was incredibly boring, and the cocktail hour took far too long.
To avoid this and instead create the ultimate reception, hire some form or other of entertainment during the cocktail hour. Have someone direct guests even during this transition point. For outdoor cocktail hours, provide games like corn hole a.k.a "bags," horseshoes, giant Jenga, and other leisurely games.
For indoor cocktail hours, a live band or another form of entertainment is a great way to keep the guests entertained and help pass the time as you, the bride, along with the groom, and the wedding party, take care of important things like your wedding photos!
2. Help Guests Break the Ice
Weddings are a beautiful celebration that brings people together from all walks of life, of all different ages, and from all kinds of different places; this means you have a whole lot of friends and family members whom you love, but don't necessarily know each other.
To make the night more enjoyable and relaxing for them, place icebreaker games at each table that will get your guests laughing and having a great time. This will get them excited to join in the dance floor and other activities you have planned for the evening! 
3. Have a Playlist Created by a Genius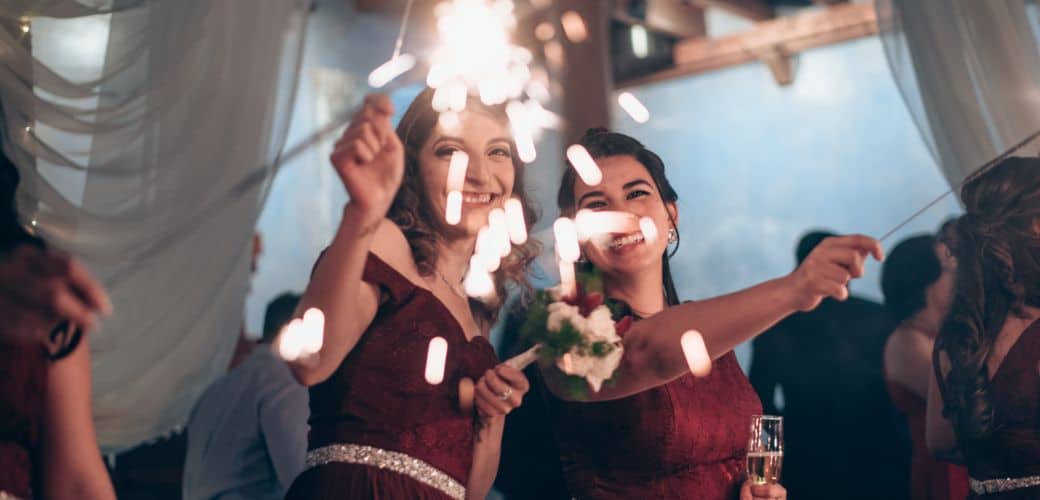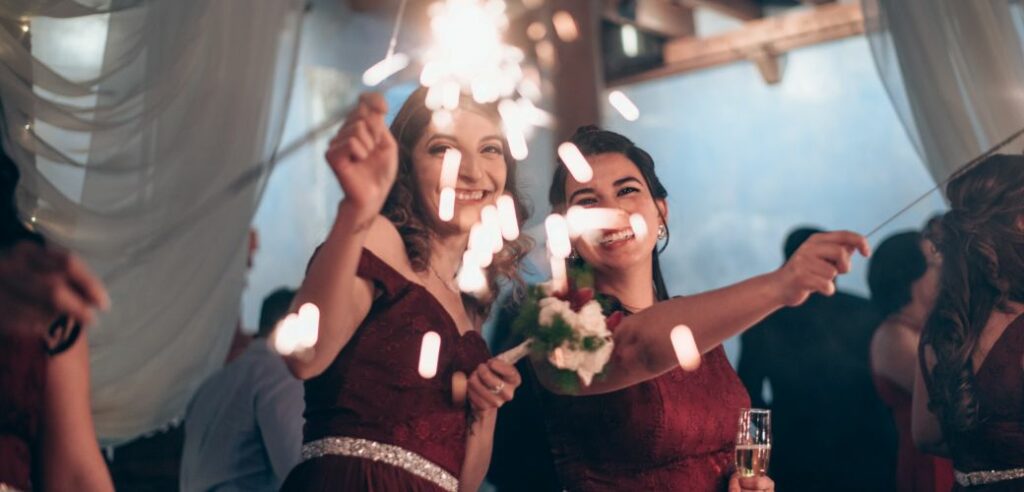 Think about each stage of your wedding, what kind of message are you trying to communicate in each moment? If you want to have a really fun time on the dance floor, keep the beats lively and relevant, people like to sing and dance to songs they can sing to!
Tip: If you're not great with song titles or artist names, consult your DJ or live band and they'll be able to help you figure out just what songs to put on your wedding playlist! 
4. Make Sure There are No Lulls
This is an integral part of your wedding and heavily ties into step one. In order to keep your guests eager to "turn the page," there can't be a lull because when guests come to a lull, they put the book down and get preoccupied with something else.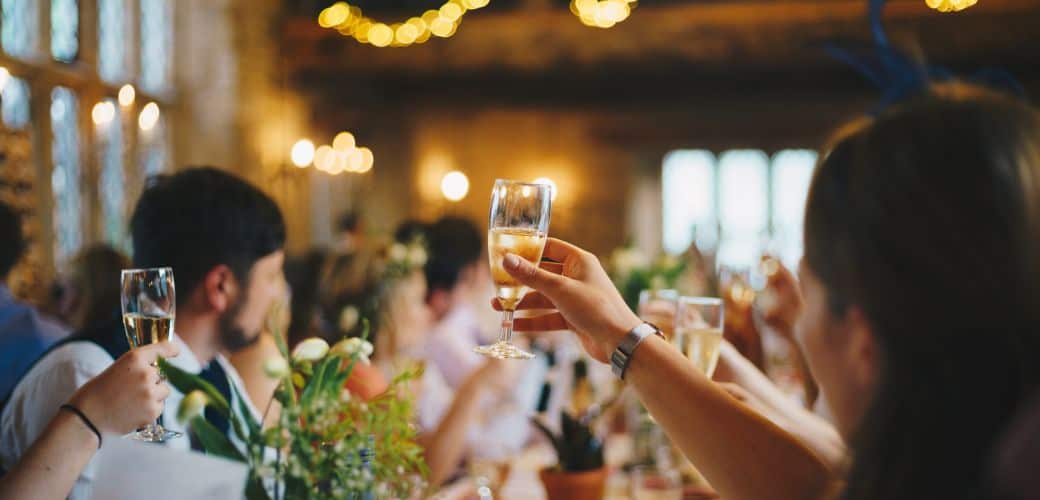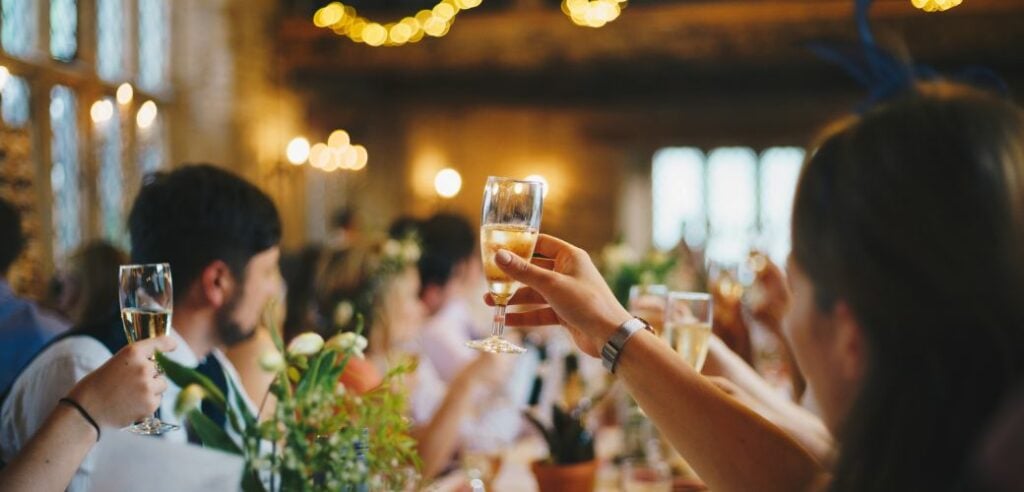 This is where your MC comes in, have an MC you trust to facilitate your evening and keep the evening going at a steady and exciting pace, again, guests need to know what's going on and that there is a plan.
Your MC should inform guests of all the fun activities they can get involved in throughout the evening, facilitate the "shoe game" to get the crowd laughing and let them know what's happening throughout the evening.
5. Make Your Guests Feel Involved
Always remember that it is your big day, and that it's all to celebrate you and the beautiful journey you're embarking on with your love. Guests want to be a part of the celebration as well, they want to feel involved in the process of making you feel special, loved, and appreciated.
But how can you do this, since as the bride and groom, it's impossible to say hello to every single guest, especially if you want a big wedding? You can make guests feel like a part of your big day by engaging them on the dance floor with you at the head, or maybe even having a dance off?
Another fun and unique way to get guests feeling like they're a part of your big day is to create a themed photo booth where they can take photos with each other, as well as the bride and groom if time permits!
Whatever your imagination can conjure up, go for it!