When you sit down with your photographer for the first time, they will ask you quite a few questions about your wedding day and the photos that you want. They will ask you what's important to you and what's not. And a lot of brides, when thinking of their most important shots, come to one of the biggest moments of the wedding. The First Look. This is also the reason why you need to choose a photographer that's right for your wedding.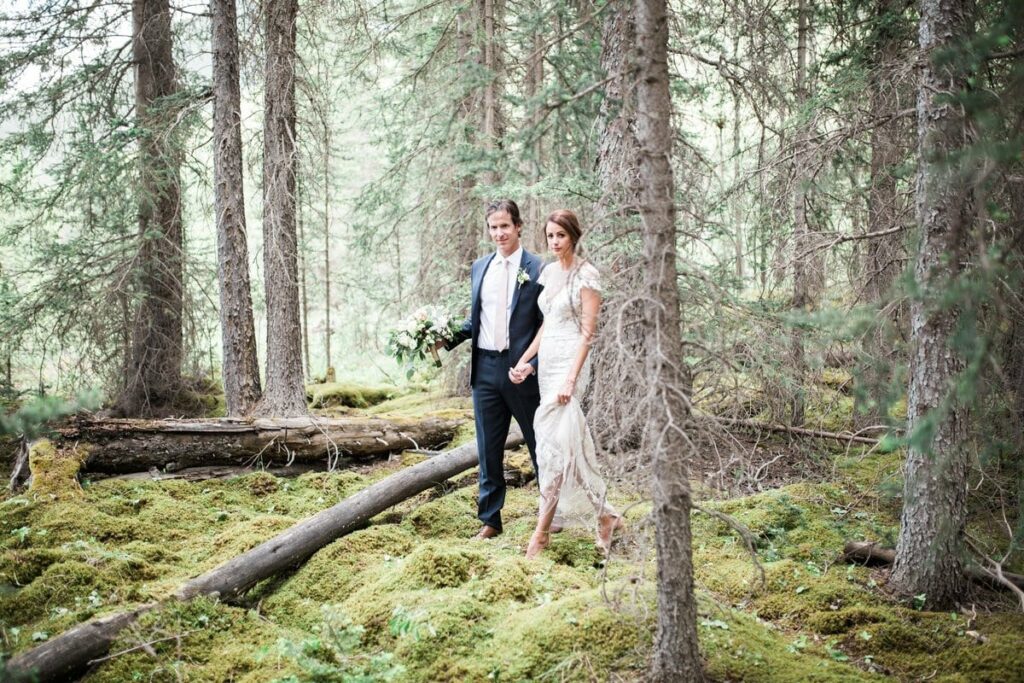 The first look is magical and brings you and the love of your life together for a stunning moment of quiet intimacy––no guests to entertain, no questions to answer, no photos to pose for. Just you and your best friend––the one you're going to spend the rest of your life with. The question is… do you save that first look for the aisle, or do you relish in a moment of privacy with your fiance?
In an interview with award-winning photographer Adria Lea, Lydia Goss of the Dallas Oasis gets us all the information we need for first looks, whether on the aisle or another rendezvous of your choosing.
A Professional's Perspectives on Whether You Should Do The First Look
Lydia – "One of the most frequently asked questions Serena and I get at the Dallas Oasis is whether brides should do the first look or not? I always tell them, ask the photographer, because that is their domain!"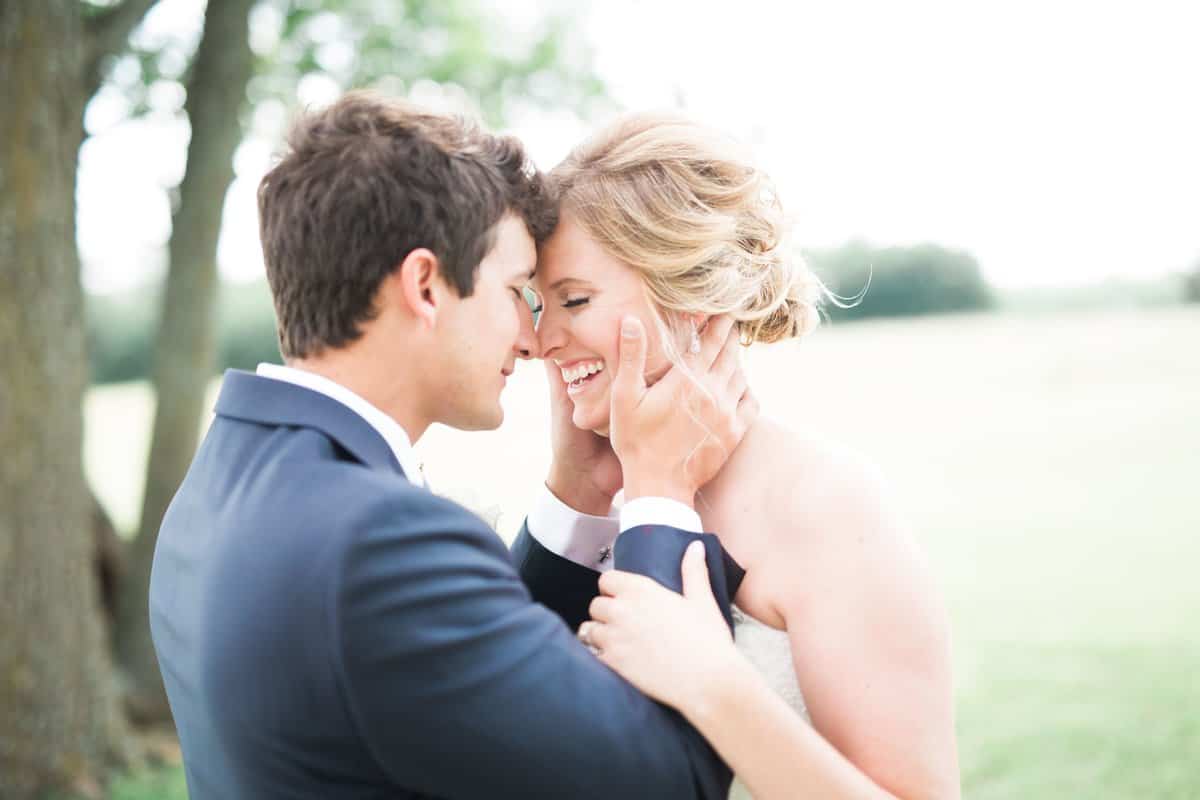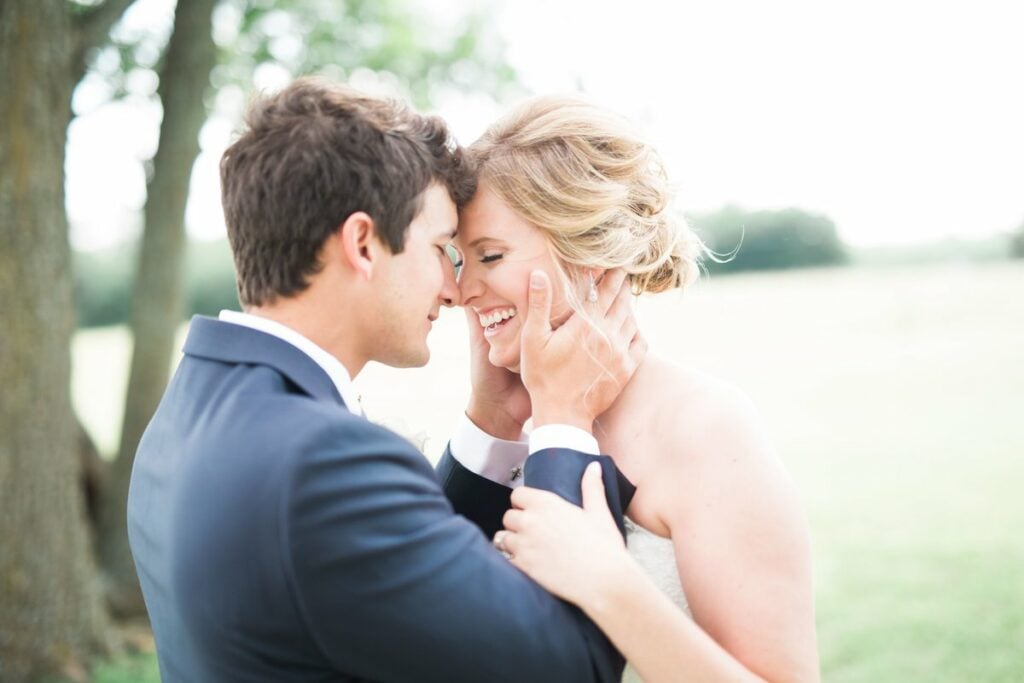 Adria Lea – "So I really love this question and I have a bit of a speech that I kind of like to give about it because I have two perspectives. So one is from a bride cause my husband and I did the first look. So I'll kind of start and with my view on the first look, and I would say, I just want to preface that it's, it's unique and that I've never heard anyone else explain it this way and it is 100% my opinion and not necessarily a fact.
The Brides Perspective
Adrea Lea – "From a personal point of view, my husband and I did the first look and what was really, really, cool about that is that on a wedding day, you're getting ready separate and you're doing all these photos separately. If you don't do a first look, the ceremony arrives and you see each other for the first time in front of 200, 500, however many guests, right? Then you're whisked away into photos and then hurried onto the reception because your guests have now been waiting.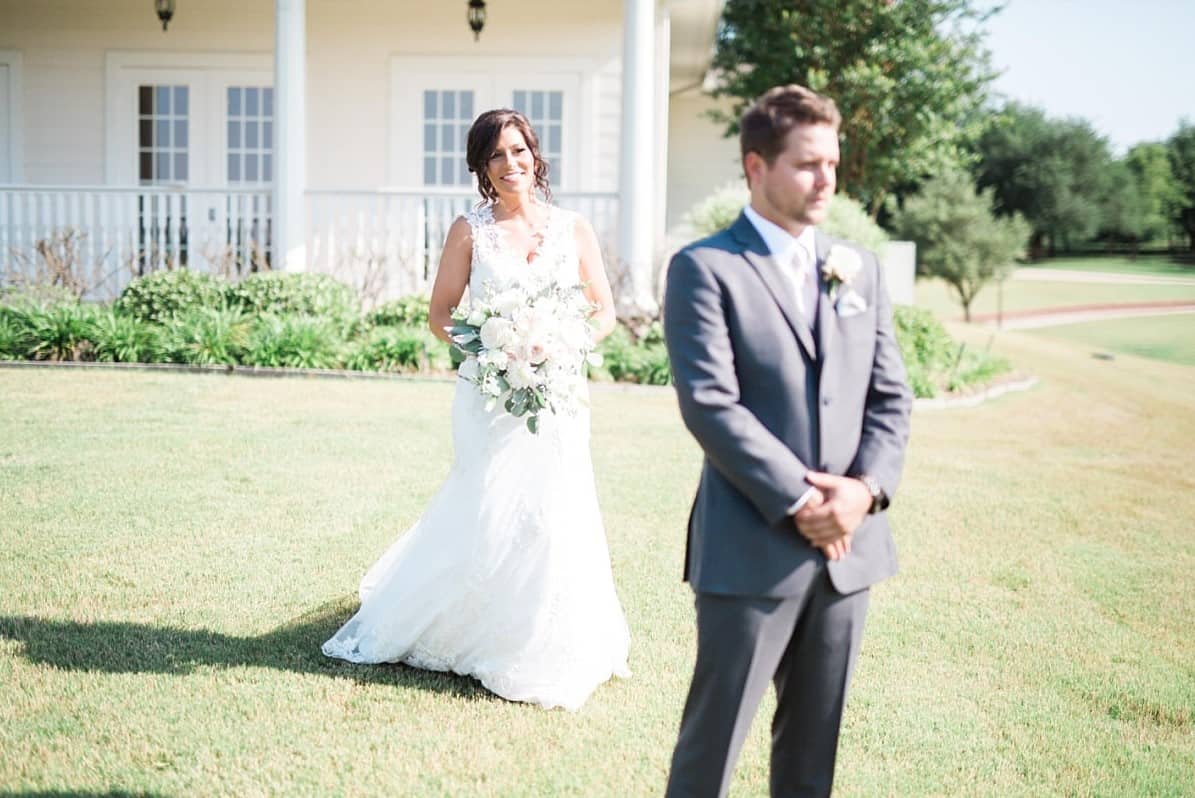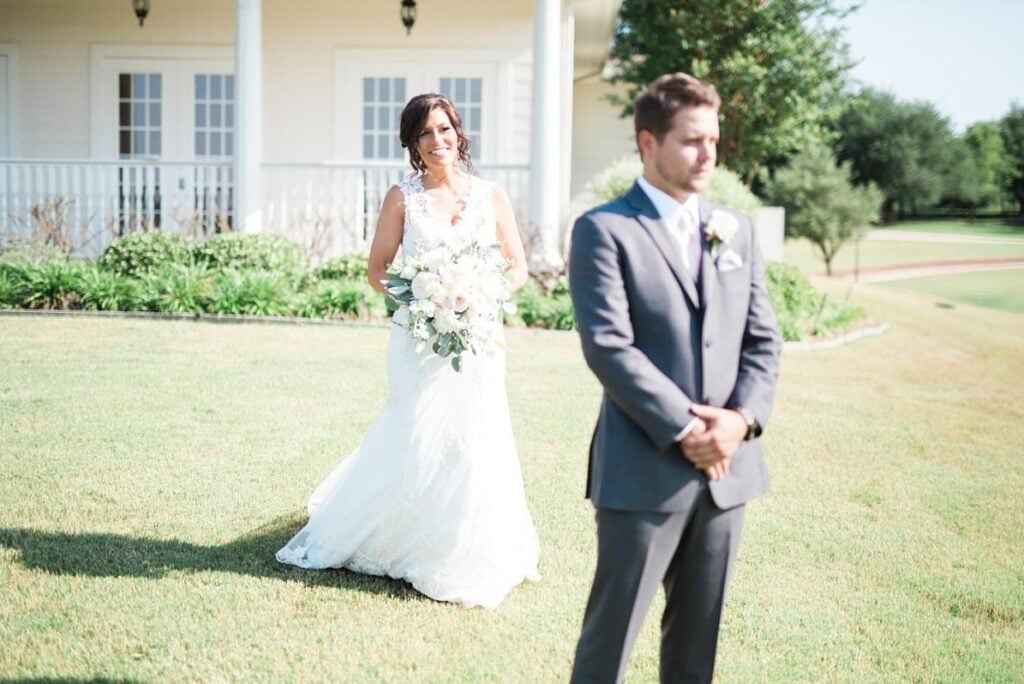 I think a lot of times those couples at the end of the day kind of look at each other and are like, hey, we got married today but I don't feel like we've really had a lot of genuine moments where we've been able to have a true conversation. And the really neat thing about a first look is that it really affords you some time together for really intimate moments.
And for some couples, this may look a little different. Because you can really use this time to spend with your groom, as well as those who are closest to you."
Another Unique Perspective
Adria Lea – Tradition has placed a lot of emphasis on the groom's reaction to the bride walking down the aisle, and while I think that it's a really important moment, I believe what's being entirely missed is that I don't necessarily think that moment is about the groom seeing a bride in a beautiful dress because really, he's already here and he knows that she's beautiful, right? And he knows who he's marrying.
I think the intensity of the moment comes from the bride walking down the aisle with her father toward her groom, and it gives me chills every time I talk about it cause it's so intense and magical. 
I don't think doing a first look takes away from that moment. In fact, I think it adds to it because you're getting to separate the two. You're getting that first look where you get to share your emotions and then you're getting that moment where you walked down the aisle towards your groom and have that super powerful reaction. And the grooms who are gonna cry, are gonna cry either way."
First Looks are the Way to Go in 2020

Adria Lea – "Today, only about 10% of my couples say, "no, I want to stick with the traditional direction of this," whereas the other 90% of my brides these days are doing first looks and they are not regretting it one bit.
Adria Lea Tip: Doing a first look gives brides a lot more time on their wedding day timeline because you can get the majority of your pictures out of the way before the ceremony. So your guests aren't waiting as long for you to come to the reception!
Ideas for Your First Look

If Adria Lea has shown you the benefit of the first look, and you've decided to go that route, then this portion of the blog is for you!
The first can be done however and wherever you want. Go to a field, a private but elaborate room, a grand staircase, or perhaps your reception without all of the guests gathered, anywhere you like, you name it!
Now what you do with it is really fun, you can make it goofy if you like that sort of thing, you can make it classic––coming up behind your groom and covering their eyes with your hands, blindfolding him, etc.
Adria Lea recalled a shoot with a bride and groom who loved to play pranks on each other.
Adria Lea – "It was so funny, the bride and groom went to do the first look and the bride actually wore a Halloween mask because their wedding was on Halloween weekend. So the groom was so nervous and excited to see her, and when he turned around, his bride was standing there with a mask on and it was so sweet and funny at the moment.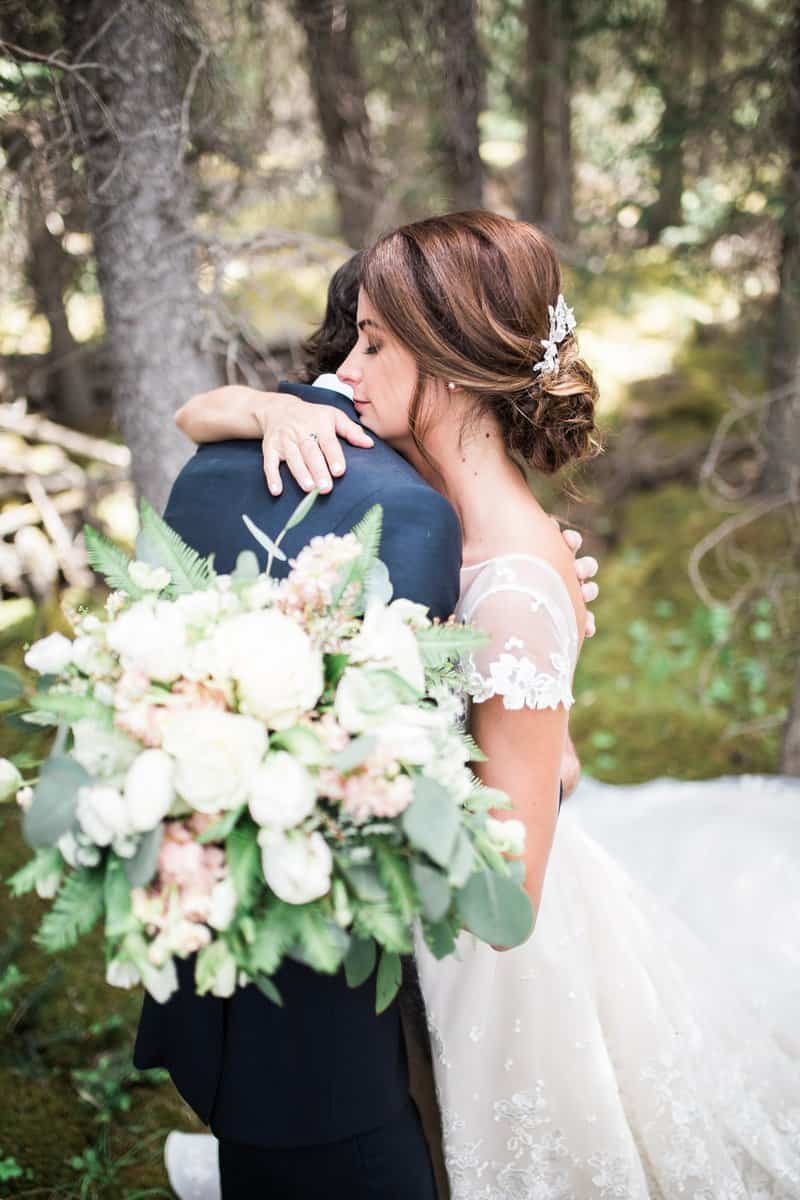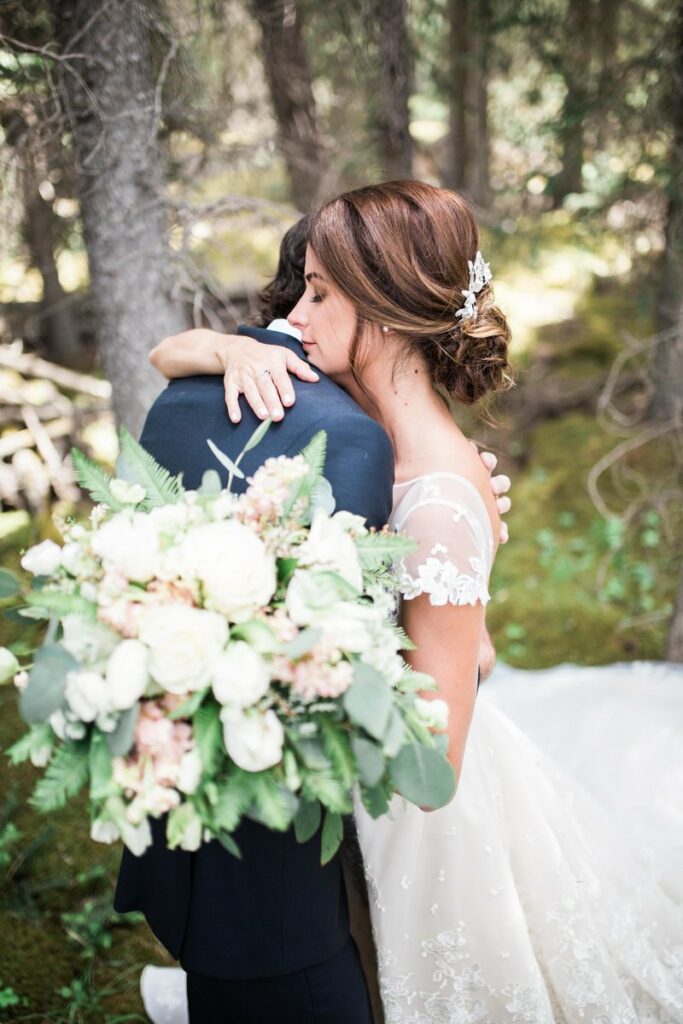 When he turned around he was kind of shocked, like what's going on? But then we turned her back around and then remade the actual shot so that it could still be unique, I would say that's probably one of the shoots where I was like, y'all are nuts, but this is cute."
So you see, it's your day, you get to add whatever you want to it! Make it magical, make it memorable. 
To ensure that your wedding plans turn out as planned, it would definitely help to get a wedding planner who will oversee all the details on your wedding day.