When it comes to weddings, the spotlight is often on the bride and groom. But let's not forget the unsung heroes—the bridal party. They're your support system, the backbone of your big day, and they deserve some stellar bridesmaid gifts to show your appreciation.
Picking the perfect bridesmaid gifts is no small task. Whether you're planning a destination wedding or a cozy backyard ceremony, this guide has you covered with unique bridesmaid gift ideas that cater to all tastes and budgets. So let's dive in.
Why Bridesmaid Gifts Are the Unsung Heroes of Your Wedding Day
Ever noticed how your bridal party is always there to lend a hand, whether it's running last-minute errands or soothing your pre-wedding jitters?
They're with you getting ready on the morning of the wedding, helping you slip into your gown, and they'll be by your side on the big day. That's why bridesmaid gifts are not just tokens; they're a meaningful way to show how much you appreciate these incredible people.
A great gift can speak volumes, and we're not just talking scented candles and eye masks here (although those do come in handy). From the maid of honor to every member of your bridal party, the best bridesmaid gifts make a lasting impression.
It's a chance to thank your squad for their unwavering support during the wedding festivities and for years to come.
Accessible Gift Ideas for Every Bridesmaid
Weddings can be costly affairs, but that doesn't mean your bridesmaid gifts have to break the bank. A little thoughtfulness can go a long way, making even budget-friendly gifts feel extra special.
Let's explore some low-cost but meaningful gift ideas that can be personalized to put smiles on your bridal party's faces.
1. Personalized Tote Bags
Tote bags are not just practical; they're a canvas for creativity. Opt for a personalized tote bag where you can add each bridesmaid's name or a special date. These bags come in handy for grocery runs, beach days, and they're a thoughtful gift that your bridal party will use long after the wedding festivities.
To make this great bridal party gift idea even better, place the tote bag in a bridesmaid gift box with other goodies.
A beautifully designed box with a tote bag, a gift card to their favorite café, and some small keepsakes from your wedding could make for one of the best bridesmaid gift ideas out there.
It's a great gift idea that can suit various styles and needs. Choose different colors or designs to match your bridesmaids' individual tastes. Trust us, you can't go wrong with this one.
2. Quirky Coffee Mugs With Inside Jokes
Coffee mugs are a staple gift for a reason—they're useful every day. Make it unique by adding inside jokes or personalized messages. This transforms an ordinary mug into a daily reminder of your friendship.
This gift idea is particularly great if your bridal party loves their morning coffee or tea. A customized message or design makes it a memorable piece that feels personalized just for them.
3. Mini Cocktail Kit
Add a splash of fun with a mini cocktail kit. You can tailor each kit to include your bridesmaids' favorite spirits or cocktails. It's a fun gift, especially useful for the bachelorette party or for unwinding after all the wedding activities.
It's affordable and adds a touch of luxury without going overboard on your budget. The kits are also a perfect gift for a destination wedding, allowing your bridal party to enjoy a crafted drink even when traveling.
You can also make this kit a part of a larger bridesmaid gift box idea. Imagine a box filled with a mini cocktail kit, a pajama set for those chill nights in, and some unique bridesmaid gifts like monogrammed tote bags. Practical bridesmaid gift ideas like this hit all the right notes.
4. Scented Candle Set
Scented candles are a timeless gift, adding a cozy vibe to any space. But instead of a generic set, go for personalized scented candles. You can customize the labels or even choose a fragrance that you know your bridal party will love.
It's not just a gift; it's an experience. A beautifully wrapped scented candle set can bring warmth and luxury, making your bridal party feel appreciated.
5. Custom Puzzles
Puzzles are an engaging way to pass the time and can be tailored to fit your bridesmaid's interests. Whether it's a picture from a memorable trip you took together or an image of the bridal party, a custom puzzle is a creative and fun gift that your bridesmaids can enjoy any time of year.
It's a gift that offers a moment of relaxation and a sense of accomplishment when completed—something your busy bridal party will appreciate.
6. Name-Embroidered Beach Towels
Are you hosting your wedding at the beach? Beach towels are another practical bridesmaid gift idea that can be personalized easily. Embroider each towel with the bridesmaid's name or initials to make it one-of-a-kind.
It's not just for the beach. These towels are useful for gym sessions, pool parties, or even a lazy Sunday at home. This long-lasting gift is one your bridal party will use for years to come.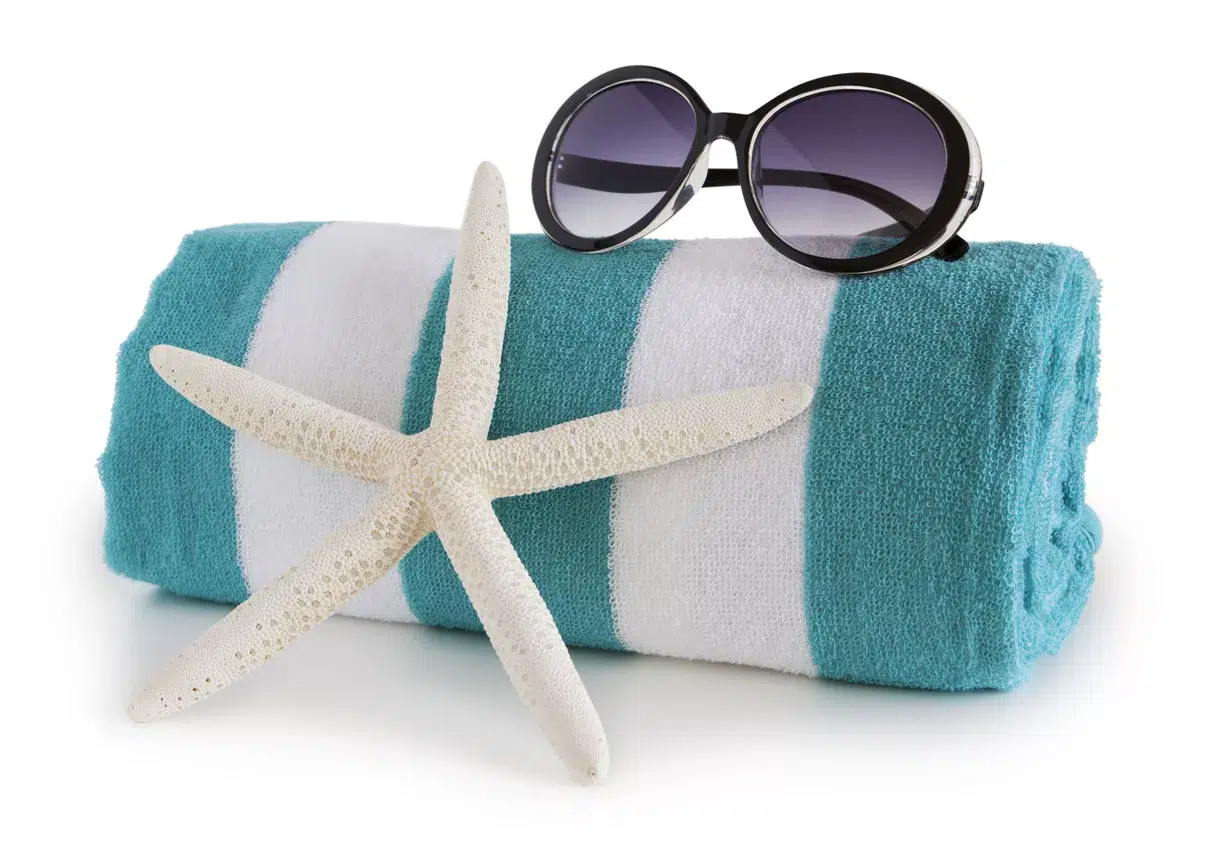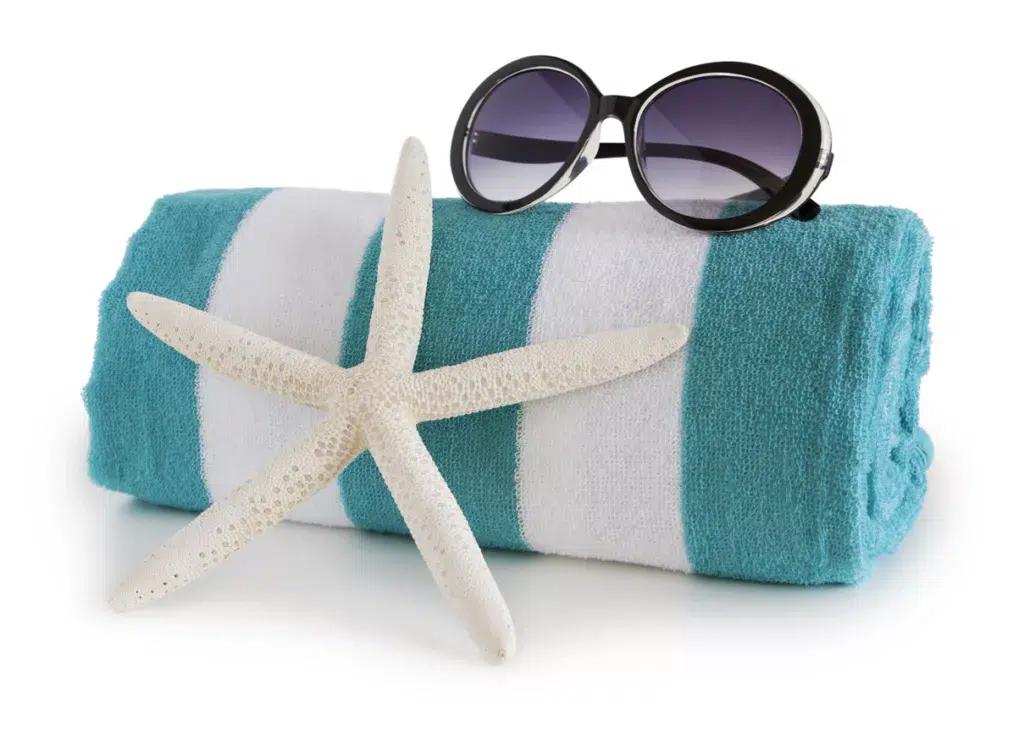 7. Personalized Luggage Tag
If you're planning a destination wedding or have bridesmaids who love to travel, a personalized luggage tag is a small but practical gift idea. You can personalize it with their initials, name, or a special message.
Besides being functional, it also adds a touch of luxury to their luggage. It's a small token but a useful one that your bridesmaids will appreciate every time they travel.
8. Initial-Stamped Ring
Jewelry doesn't have to be expensive to be meaningful. An initial-stamped ring can be a subtle but beautiful gift. Choose a simple band and have it stamped with the initials of each bridesmaid.
It's a piece of chic and understated jewelry, perfect for everyday wear. It isn't just an accessory, but also a daily reminder of your special day that tells your closest gals how much they mean to you.
Not sure where to start looking for styles? Check out this article on different engagement ring styles for inspiration.
9. Potted Herb Garden
A potted herb garden is a gift that keeps on giving. It's an eco-friendly and functional gift that your bridesmaids can nurture and grow. Personalize it by choosing herbs that you know each bridesmaid would love to cook with or simply enjoy.
This gift is perfect for bridesmaids who love cooking or gardening. It's an excellent way to show your appreciation, and one that they can literally watch grow over time.
10. Custom Air Plant Terrarium
Got a green-thumbed bridesmaid? An air plant terrarium isn't just a unique gift idea, it's also super easy to maintain. Jazz it up with a nameplate or a little charm with their initials.
For a memorable twist, consider swapping the air plants for some of the same wedding flowers used in your ceremony.
Customization is Key: Highly Personalized Bridesmaid Gifts
Personalization turns a simple gift into a keepsake, and when it comes to thanking your bridesmaids, you want to make it count.
These gift ideas come with a personal touch that says, 'You're not just any bridesmaid; you're my bridesmaid.'
11. Name-Engraved Yoga Mat
A yoga mat might seem like an odd bridesmaid gift, but hear us out on this one. This is a great way to encourage relaxation and self-care for your bridal party. The best part? You can get it engraved with their names or initials. Makes it extra special, don't you think?
12. Engraved Compact Mirror
An engraved compact mirror takes this practical gift to a new level. By engraving her name, initials, or even a special date on it, you're giving her something that's uniquely hers.
Each time she flips it open, she'll not only see her reflection but also a little reminder of your friendship and the special day you shared.
What sets this gift apart is its blend of utility and personalization. Whether she's tossing it in her handbag for a night out or using it for quick touch-ups at work, it's the kind of gift that seamlessly integrates into her daily routine.
13. Personalized Records
Creating a record packed with your favorite ladies' favorite jams makes for a fabulous gift. You can personalize it by adding album art with an inside joke or a memorable moment you shared together. Music is often associated with positive memories, which means it's always a great way to go.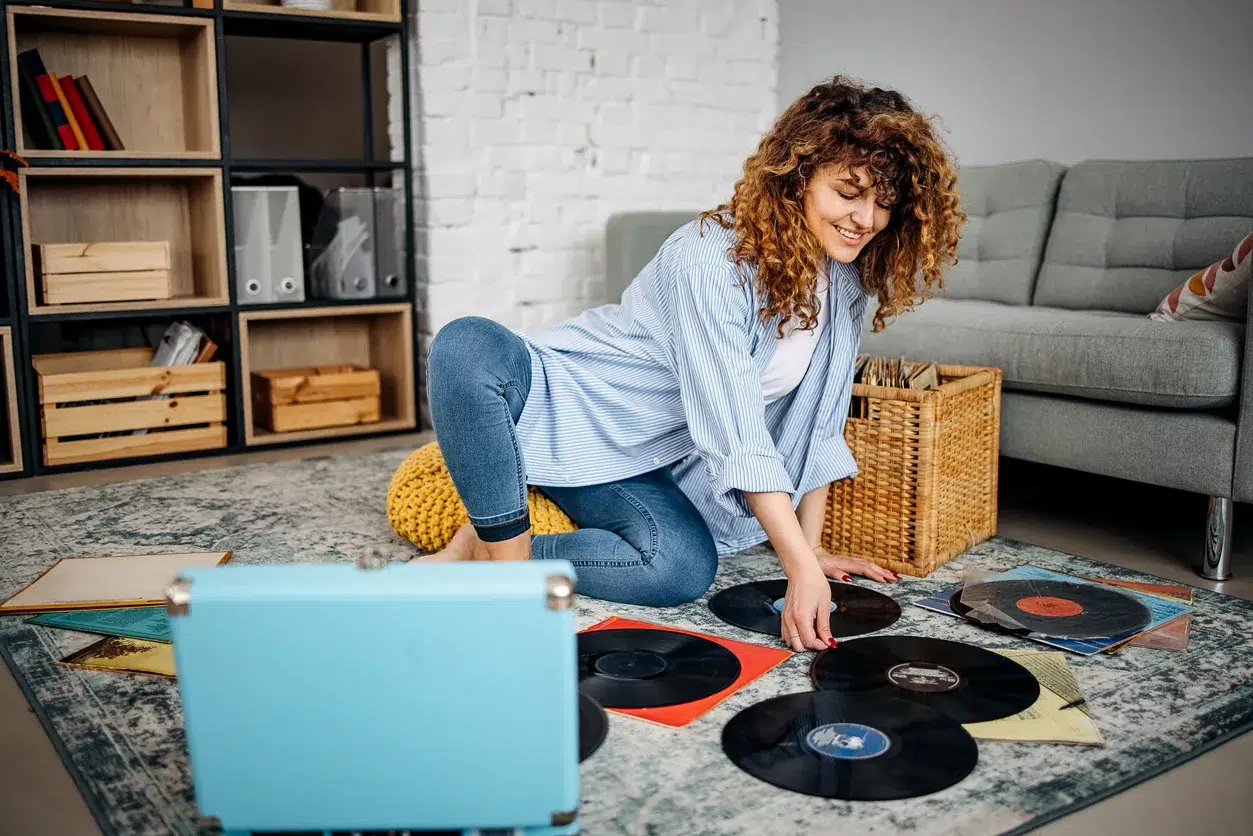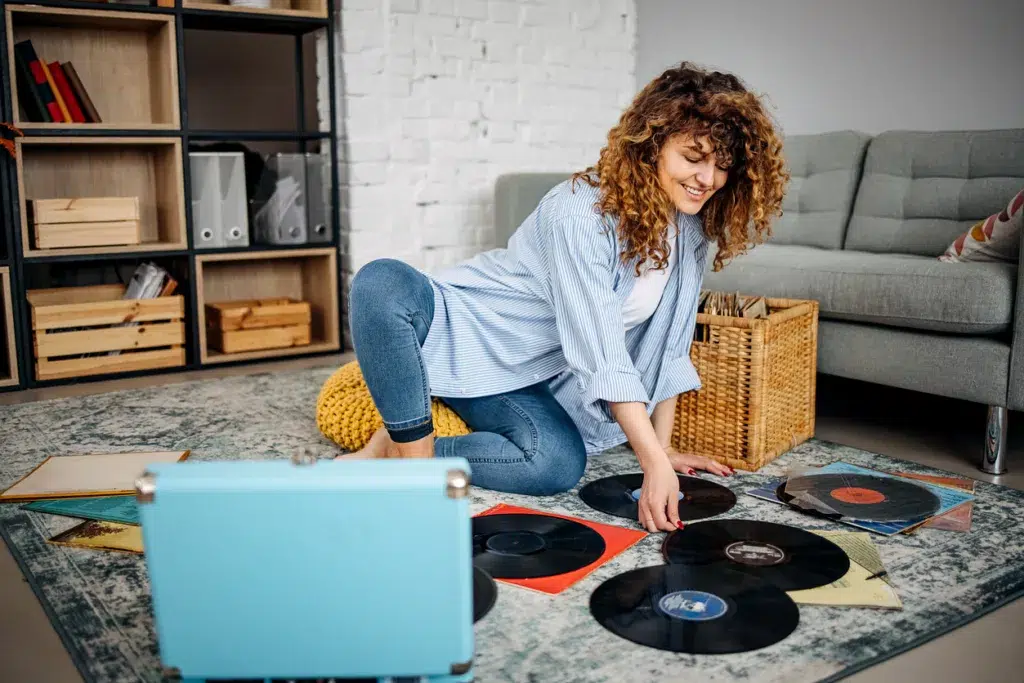 14. Engraved Wine Opener
An engraved wine opener is both practical and personalized—what's not to love? Each time your bridesmaid pops a bottle, they'll think of your wedding day and the fun they had.
15. Personalized Recipe Cards
Is there anything that brings people closer together than food? Personalized mini-totes filled with your favorite recipes can make for a sentimental and useful gift that every bridesmaid will love and appreciate. Plus, they'll add a personal touch to your bridesmaid's kitchen.
16. Custom Embroidered Journal
A journal with their name or initials embossed on the front cover can be both a meaningful and practical bridesmaid gift. They can jot down thoughts, dreams, or even journal about your wedding after the big day.
17. Personalized Cutting Board
A cutting board etched with your bridesmaid's name or initials is another kitchen gift that combines practicality with personality. Perfect for the bridesmaid who loves to cook or host gatherings.
18. Personalized Cocktail Shaker
Whether your bridesmaid is a cocktail aficionado or a casual mixer, she'll appreciate the thought that goes into this gift. Engrave her name or initials directly onto the shaker to make it extra special. It's a surefire way to add a touch of elegance and individuality to her home bar setup.
But the shaker isn't just about the "wow" factor. It's a gift that will get plenty of use as the years go by. Pair it with a mini recipe book featuring her favorite cocktails or even some sample-sized premium liquors to kickstart the festivities.
Every time she shakes up a margarita, martini, or mojito, she'll be reminded of your wedding and the role she played in the most important moment of your life. Cheers to that!
19. Mobile Charger With A Monogram
Everyone needs extra juice for their gadgets – how else are you going to get those awesome wedding shots uploaded to Insta?! A monogrammed mobile charger is a thoughtful gift that's sure to come in handy, especially during the bachelorette weekend or the morning of the wedding.
20. DIY Aromatherapy Kit
Who doesn't like a little pampering? A DIY aromatherapy kit offers just that. You can personalize it by including your bridesmaid's favorite essential oils and a note that tells them how much you appreciate them.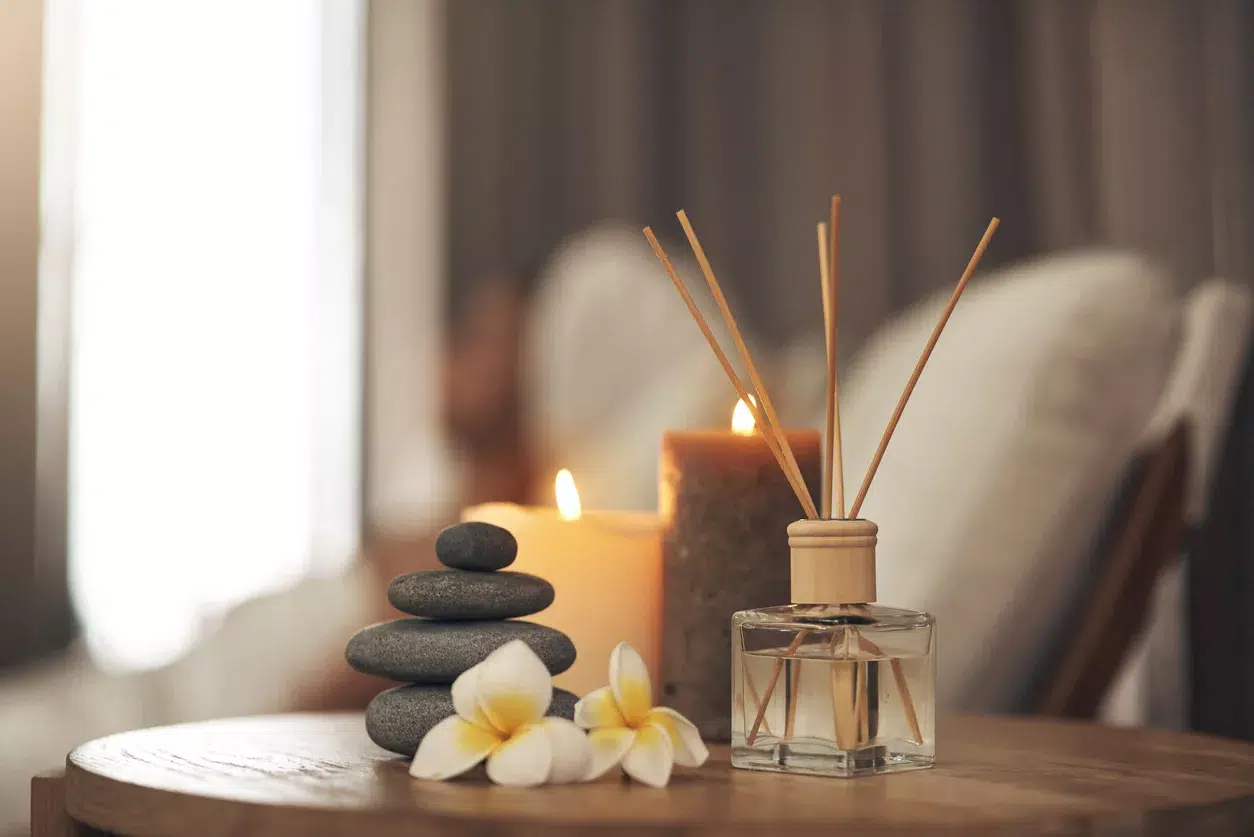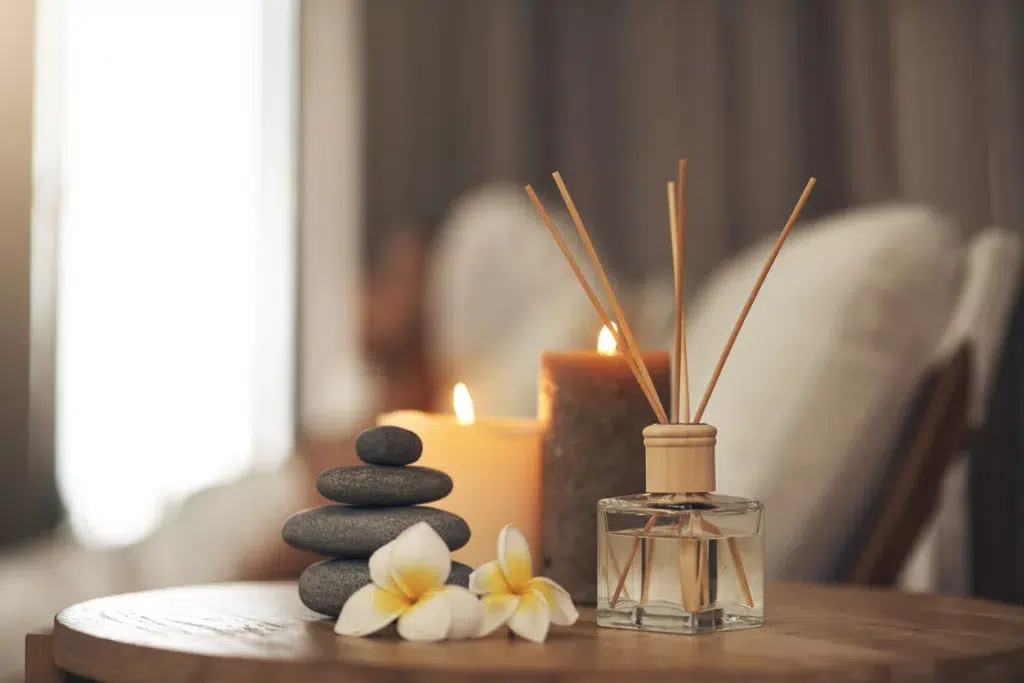 More Than A Token: Useful and Practical Bridesmaid Gifts For Bridesmaids
Sometimes the best gifts are those that find life beyond the wedding weekend. That's why this list is packed with practical bridesmaid gifts that offer genuine utility. From embroidered aprons to memory foam slippers, these gifts are both thoughtful and useful.
21. Embroidered Apron
A fancy apron isn't just a kitchen essential; it's a style statement. With an embroidered name or initial, you're adding a personalized touch that takes it to the next level. This makes a great gift for the maid of honor or any culinary-savvy member of your bridal party.
22. Reusable Bamboo Cutlery Set
Want to gift something eco-friendly? A bamboo cutlery set is practical and planet-friendly. The bridesmaid who always has a packed schedule will appreciate this gift for on-the-go meals.
23. Memory Foam Slippers
After a long day of wedding festivities, who wouldn't want to slip into some cozy memory foam slippers? These can be personalized with each bridesmaid's name or initials for that extra special touch.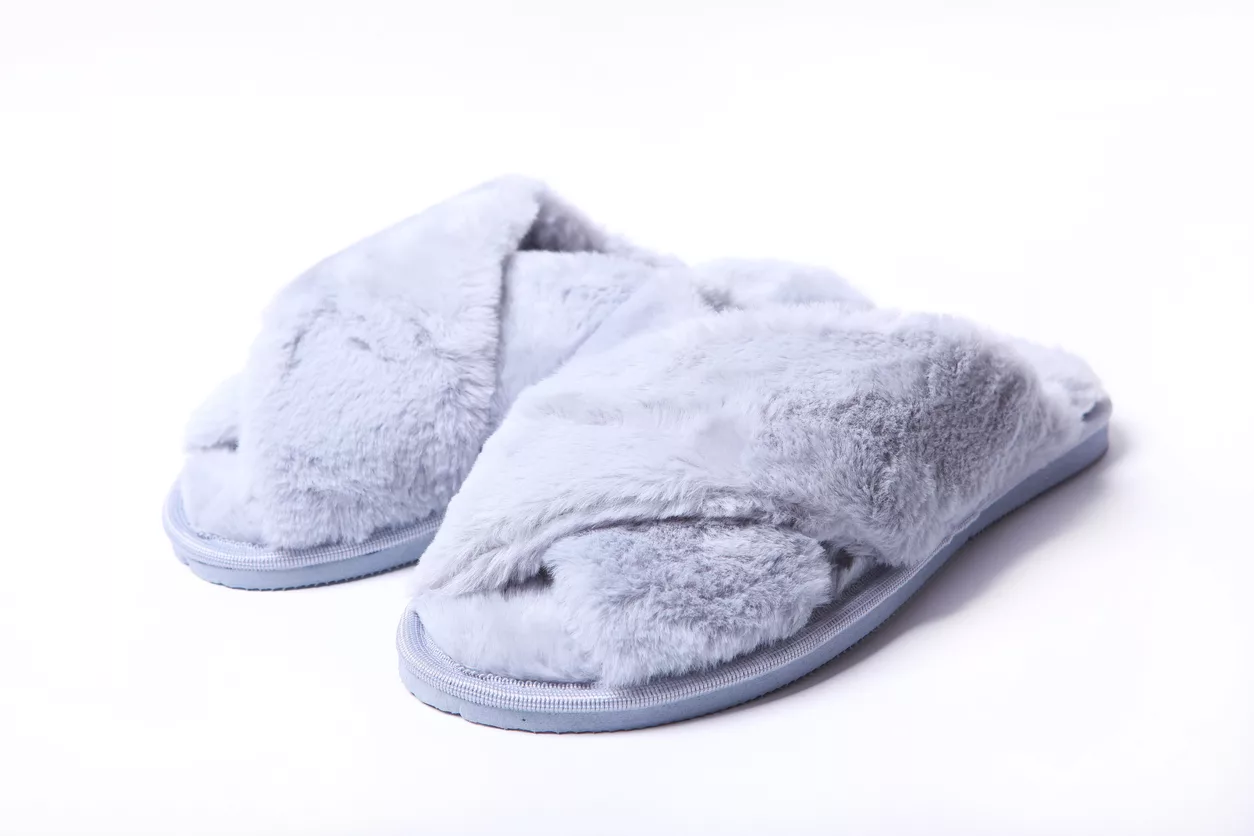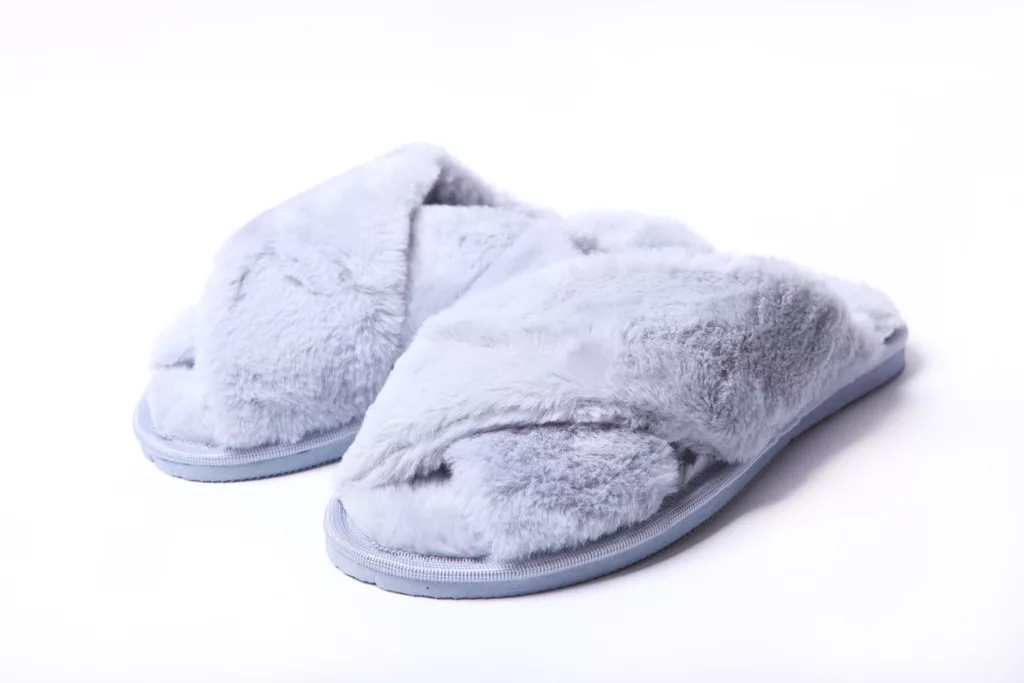 24. Stylish Desk Organizer
In this remote work era, a chic desk organizer can be a game-changer. Choose one that aligns with your bridesmaid's aesthetic and watch it become a permanent fixture on her work desk.
25. Engraved Garden Tools
For the bridesmaid with a green thumb, a set of engraved garden tools can be a fabulous gift. This unique gift idea will remind them of your special day whenever they're out in the garden.
26. Compact Emergency Kit
From a tiny sewing kit to band-aids, a compact emergency kit is one of those gifts that will come in handy for years to come. Perfect for stashing in a car or handbag, it's the gift they didn't know they needed.
27. Outdoor Picnic Blanket
A portable, easy-to-clean picnic blanket is perfect for impromptu get-togethers or beach trips. This practical bridesmaid gift can be used long after the bachelorette party is over.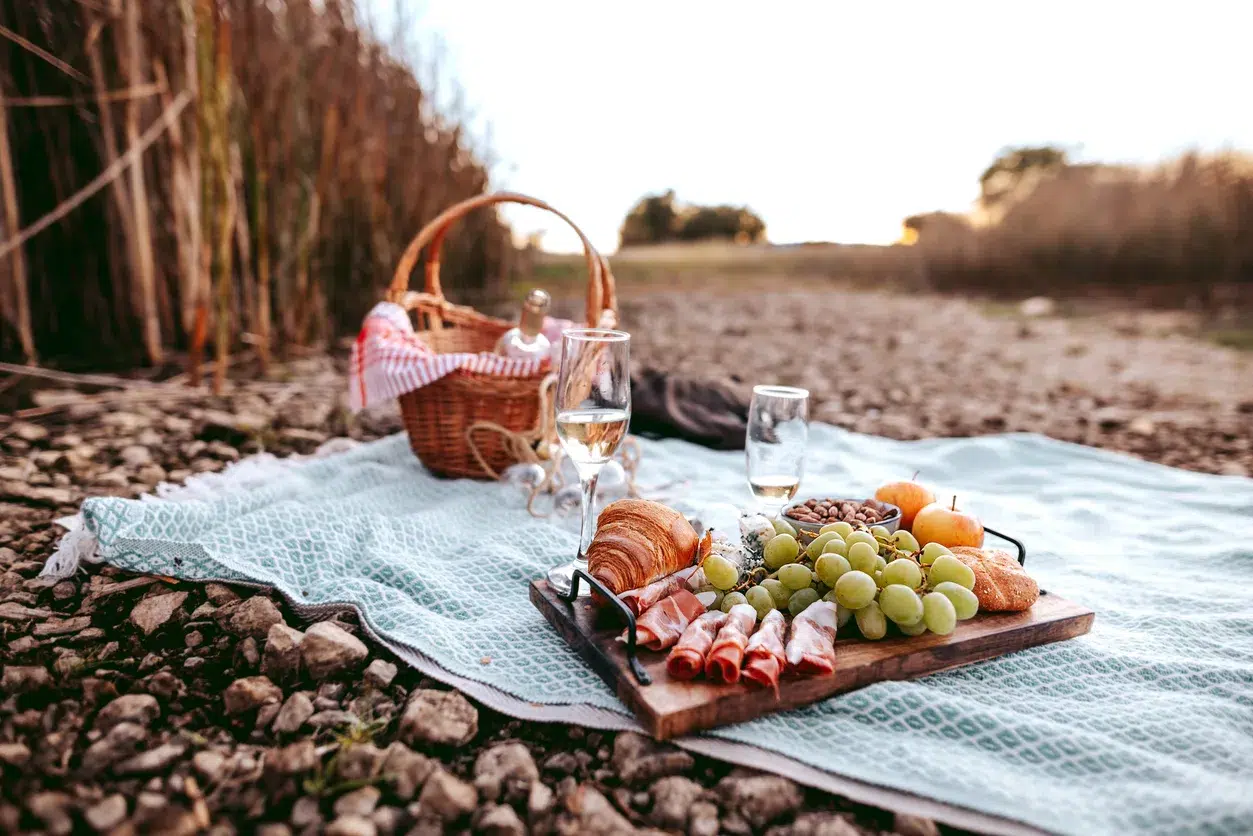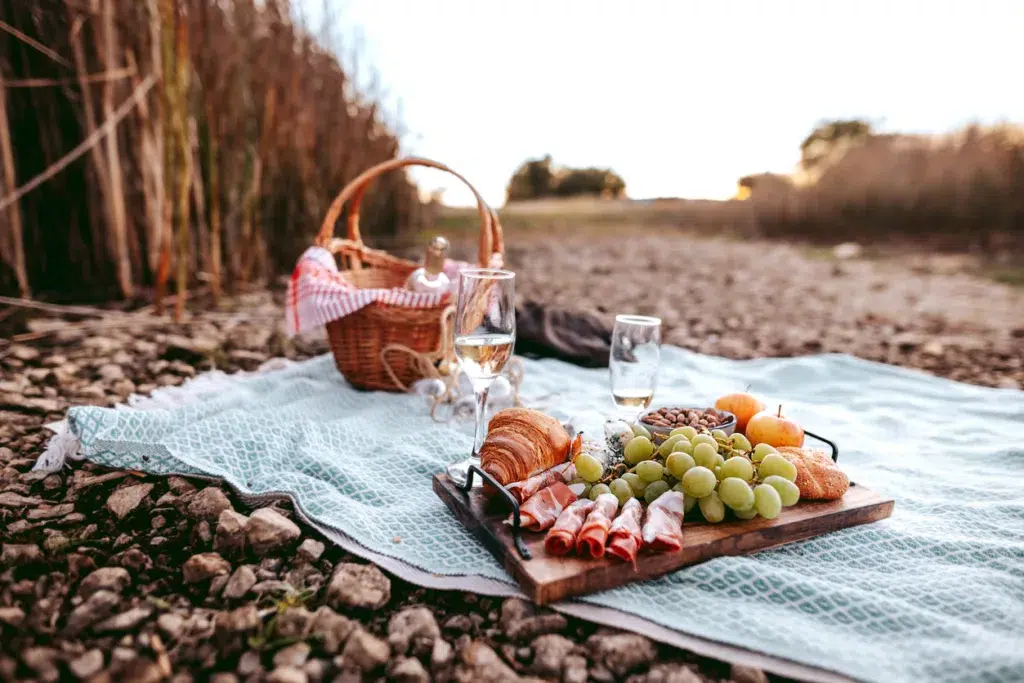 28. Foodie Adventure Book
If your bridesmaid is a gastronome, consider a Foodie Adventure Book that lists unique eateries and culinary experiences. It's the perfect gift to inspire some future food journeys.
29. Chic Reusable Water Bottle
Water bottles have come a long way from being just functional. Choose a chic reusable bottle and have it personalized for an extra touch. Not only is it practical, but it also promotes sustainability.
30. Customized Eye Mask
Give the bridesmaid who values her beauty sleep or has a long flight ahead a personal sanctuary by gifting her a customized eye mask.
Choose a luxurious material like silk or satin for extra comfort. An eye mask can block out the distractions of the world and help your bridesmaid wind down after the big day, so she can catch some zzz's no matter where she is.
Elevate the Experience: Premium and Best Bridesmaid Gifts
Ready to really wow your bridal party? These aren't your run-of-the-mill bridesmaid gifts. They're the premium, top-shelf options that say, 'You're worth it.' If your budget allows for a little splurging, consider these high-end gifts.
31. Cooking Class Voucher
A cooking class isn't just another gift; it's an experience waiting to happen. Perfect for the foodie bridesmaid or the one looking to sharpen her culinary skills. In the first lesson alone, she'll learn new techniques she can take home and use long into the future.
Secondly, it's a social event, a chance for your bridesmaid to meet new people or bond with other members of the bridal party. They can even make it a part of the bachelorette party activities if they're up for it.
32. High-End Hair Kit
Picture this: salon-quality hair without leaving the house. High-end haircare kits come packed with shampoos, conditioners, and styling products that can make anyone feel pampered.
Give this fabulous gift set to the bridesmaid who loves a little luxury. It's not just about looking good for your wedding day; it's about giving her something she'll use and love for months to come.
33. Custom Painted Portrait
A custom portrait is more than a decoration; it's a memory immortalized. Whether it's a painting of a cherished pet or a family home, the personalized touch will make this gift a keepsake.
Besides, what's cooler than having a piece of custom art in your home? Every time she walks by it, she'll remember your special day and the thought you put into her gift.
34. Hand-Painted Silk Scarf
Why gift just another piece of jewelry when you can go for wearable art? A hand-painted silk scarf can elevate any outfit, making it the perfect accessory for your fashion-conscious bridesmaid.
Plus, a scarf like this is seasonless. It's just as perfect for a chilly winter day as it is for a summer evening out. That means she'll get a ton of use out of it, making it a practical bridesmaid gift as well.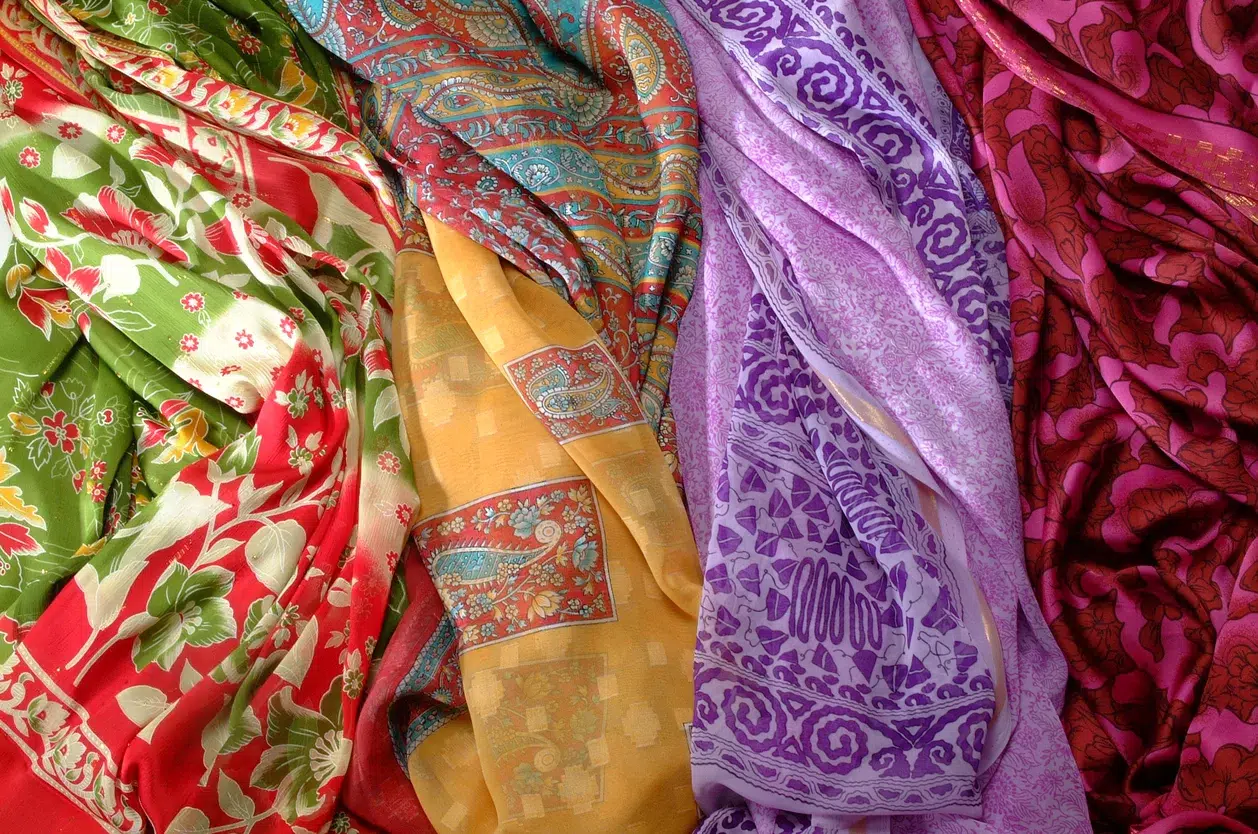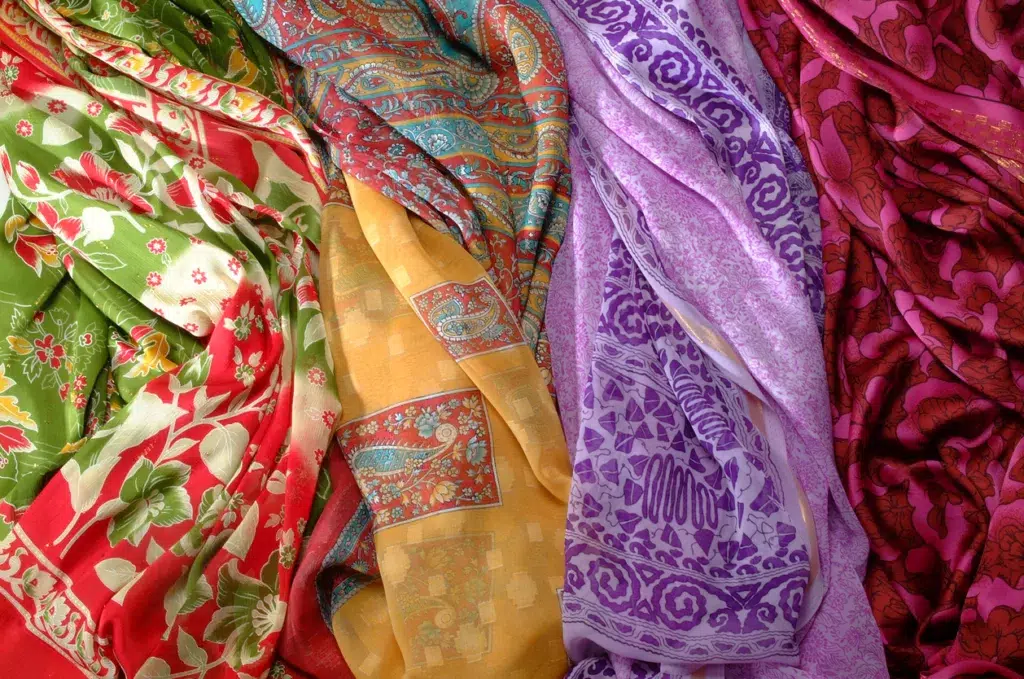 35. Vintage-Inspired Locket
Here's another fantastic wearable option: matching vintage-inspired lockets! Inside the locket, your bridesmaid can keep a photo or tiny memento that means the world to her.
Plus, the vintage aesthetic complements a range of styles, which means she'll always have a reason to wear it.
36. Calligraphy Set
Know a bridesmaid who loves fine writing or journaling? A calligraphy set isn't just another pen; it's a whole new skill waiting to be mastered.
These sets come with a variety of nibs and ink colors, offering endless possibilities for personal projects. She might even use it to address her own wedding invitations one day!
37. Engraved Pendants
If you're looking for a perfect bridesmaid gift that says "You're special," An engraved pendant should do the trick.
Get each pendant inscribed with your bridesmaid's name and perhaps the date of your big day.
Beyond jewelry, this is a memento that speaks volumes. Engraving adds that extra layer of thoughtfulness to make this the kind of gift that gets passed down through generations.
38. Retro Polaroid Camera
In a world where photos live on phones, a Polaroid camera brings back the joy of physical photos. Great for candid snaps during the bachelorette party or as a unique way to capture wedding weekend moments.
The pictures it takes are instantly shareable, perfect for pinning to a fridge or tucking into a frame. A nostalgic yet modern gift idea.
39. Customized Travel Jewelry Case
If your wedding is set in a stunning destination away from home, consider gifting a personalized travel jewelry case to your bridesmaids. This isn't just another box; it's a stylish, practical solution for keeping her favorite pieces safe while on the move. Plus, the customization adds a personal touch, making each case unique to its owner.
Imagine your bridal party getting ready for your big day, each bridesmaid opening her custom case to accessorize. It adds a layer of sophistication to your wedding festivities, and it's also something they'll use long after the trip is over. This is the kind of bridal party gift that strikes the perfect balance between luxury and usefulness, making it a perfect for destination weddings.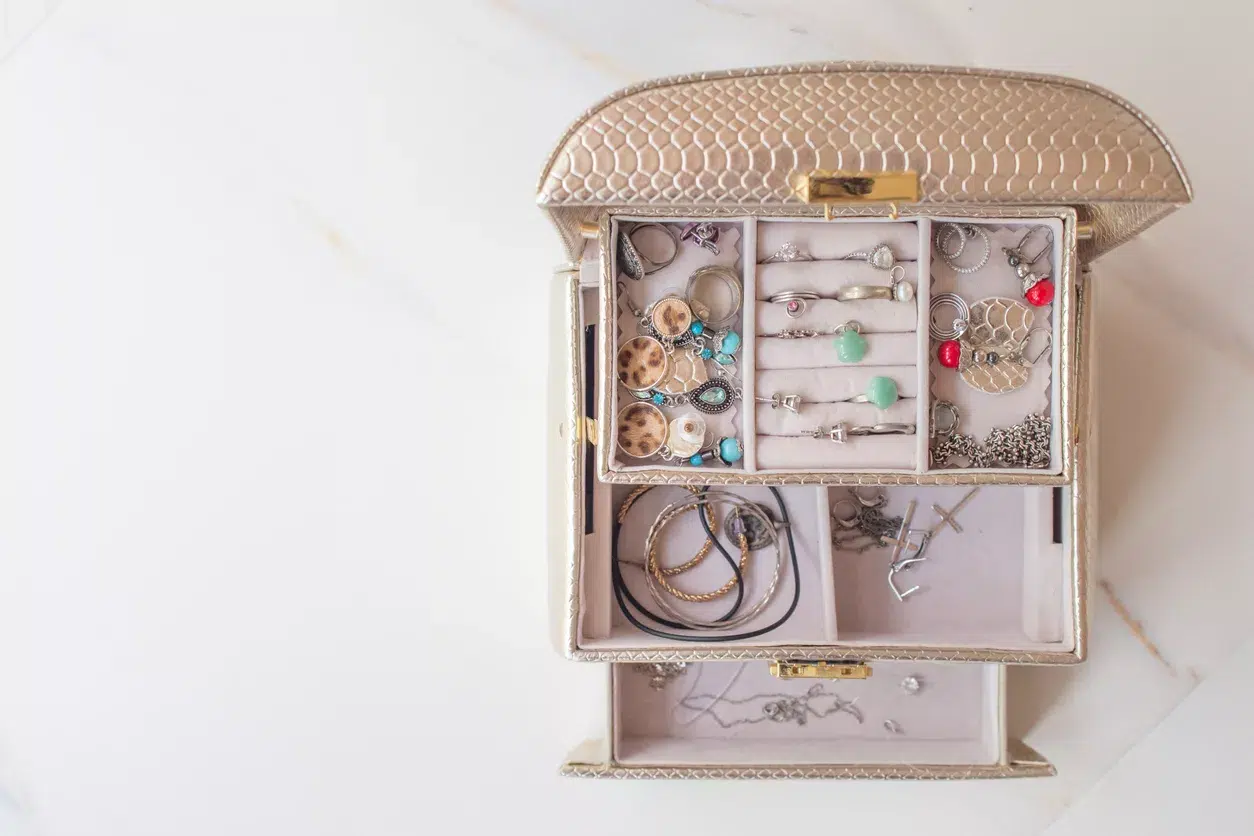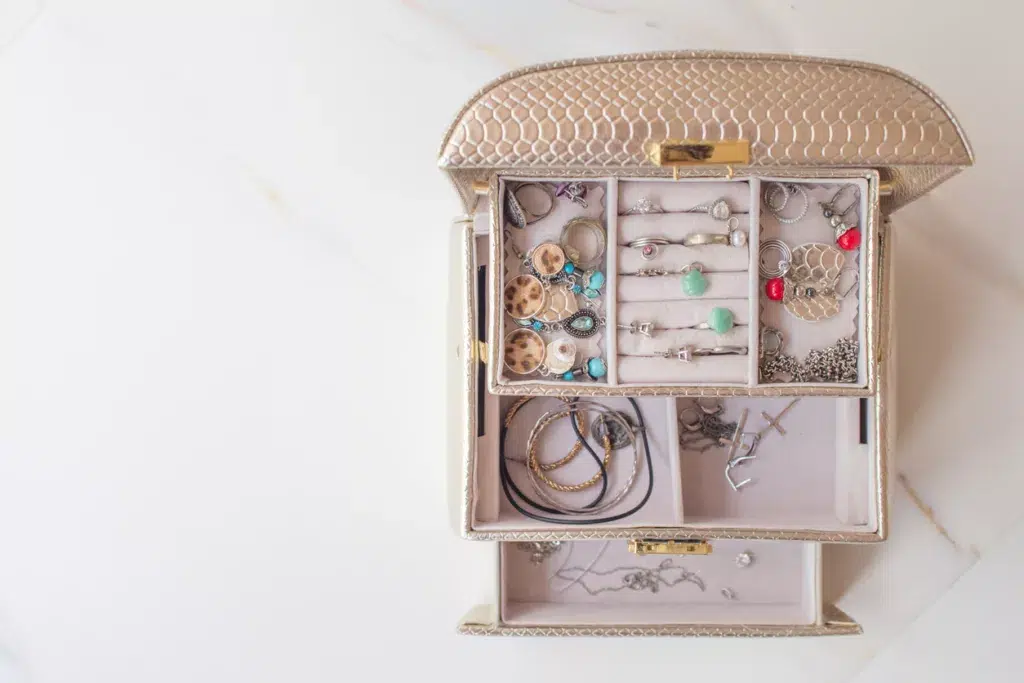 40. Insulated Wine Tumblers
This isn't your typical drinkware. Insulated wine tumblers keep beverages at the perfect temperature for hours, whether that's hot coffee or chilled wine.
Add a personalized touch by having each bridesmaid's name or initials engraved on the tumbler. Not only are they practical, but they also make for great photos during your wedding festivities.
41. Birthstone Jewelry
Wow your bridal party with something that goes beyond the standard fare. Birthstone jewelry adds a personal touch that's hard to match.
Choose a sophisticated setting and let the stone take center stage. It's eye-catching and deeply personal. This isn't just a trinket; it's another meaningful token they can wear long after the wedding day.
42. High-End Watch
A high-end watch makes a strong statement of elegance and style. It's the kind of gift that transcends the here and now (pun absolutely intended).
Go for a classic design or something modern, but either way, a quality watch is something your bridesmaid will treasure and can wear on multiple occasions, from work to weddings.
A watch is the perfect lasting reminder of your special day, and the role your bridesmaid played in it. You can even get it engraved with a personal message to add the customized touch that makes it truly unique.
Last-Minute Gift Ideas For The Busy Bride
In the whirlwind of wedding planning, sometimes things fall through the cracks. But hey, that doesn't mean your bridal party gifts have to suffer. Here's your lifesaver list for last-minute yet thoughtful gifts for bridesmaids.
43. Luxury Movie Night Basket
This is the best bridesmaid gift for the chill-at-home aficionado. Put together a gift box packed with gourmet popcorn, artisanal chocolate, and a couple of classic rom-com DVDs. Your wedding party members will love it. What's not to adore about a curated box like this? It practically screams, "Relax, you've earned it!!!"
44. Embroidered Tea Towels
Embroidered tea towels offer a practical bridesmaid gift idea that doesn't skimp on the personal touch.
Scoop up a set of high-quality tea towels and get them embroidered with your bridesmaids' initials or a cute in-joke. This simple yet elegant gift adds a dash of class to any kitchen.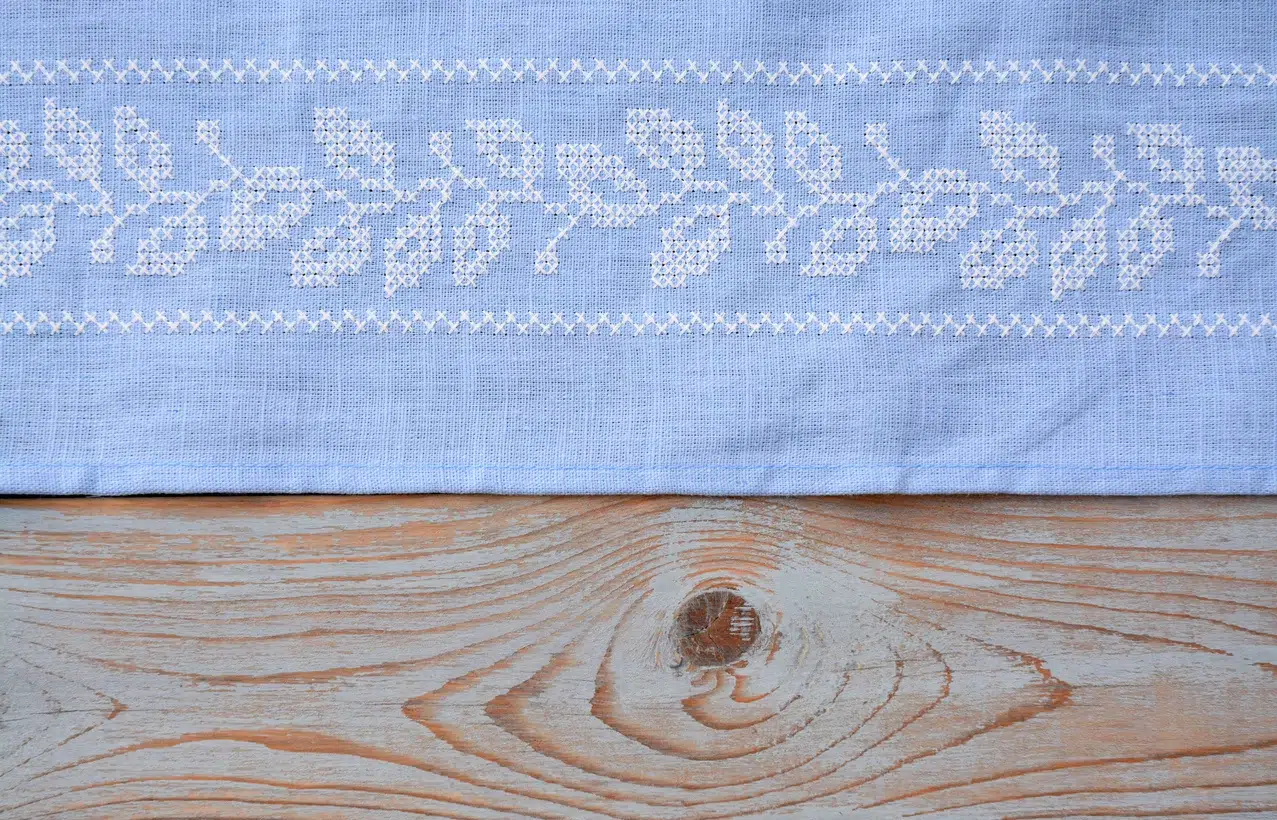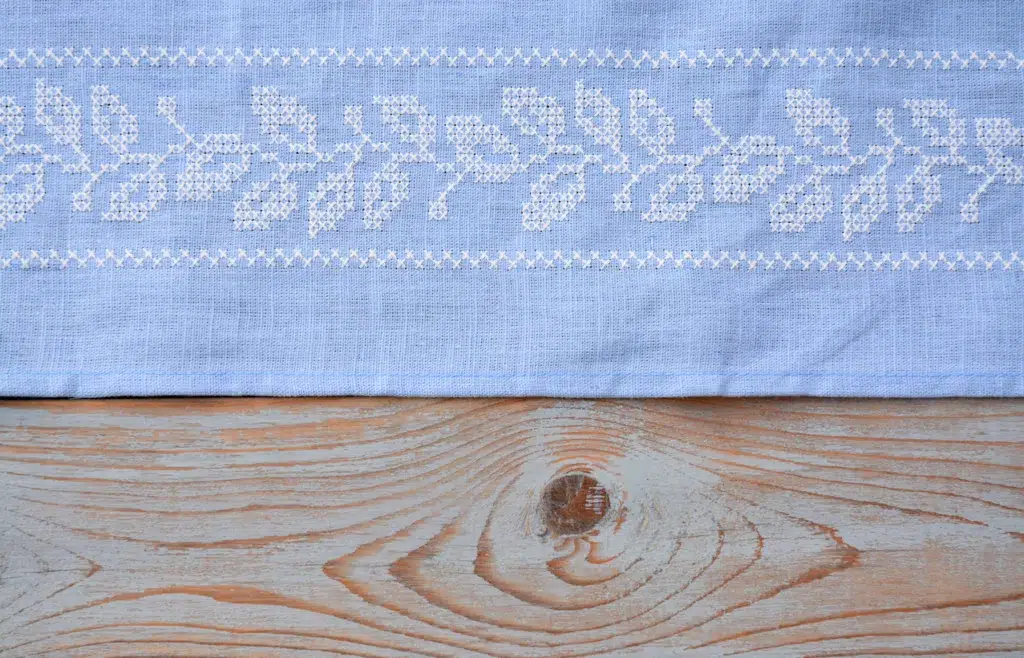 45. A Set Of Fine Teas
This is not just a box of regular tea; it's a culinary adventure in a neatly wrapped package. Select a set of fine teas for a gift that offers more than just a hot beverage; it offers an experience. It's a perfect bridesmaid gift for anyone looking to unwind after the wedding festivities.
46. Skincare Routine Box
Everyone loves to pamper their skin. A pre-made skincare routine box from a reliable brand like Mark Graham could make your bridesmaids glow even brighter. It's an all-in-one solution, from cleanser to moisturizer, that makes skincare a treat, not a chore.
47. Uncommon Spices And Seasonings
What's cooking, good looking? Treat your bridesmaids to a unique gift set of uncommon spices and seasonings. Saffron, truffle salt, you name it. The set comes in a neatly designed package, perfect for anyone who loves culinary adventures.
48. Insulated Coffee Mug
For the bridesmaid who's always on the go, a top-notch insulated coffee mug might just be the perfect bridesmaid gift. It's functional but also sleek, fitting into cup holders and lifestyles with ease.
49. High-End Scented Candle Set
Who doesn't appreciate a good scented candle? Pick universally appealing scents like lavender or vanilla. Each candle could come in a mini gift box to make unboxing part of the fun.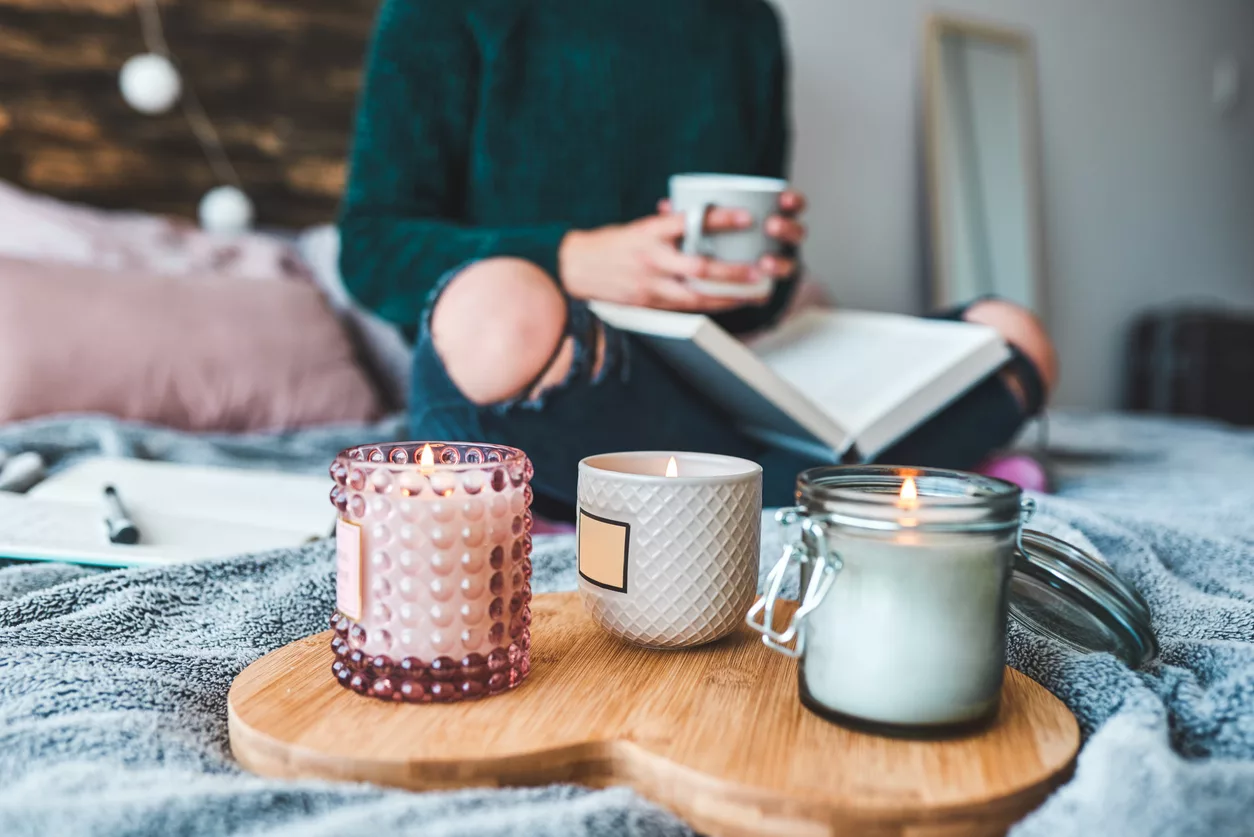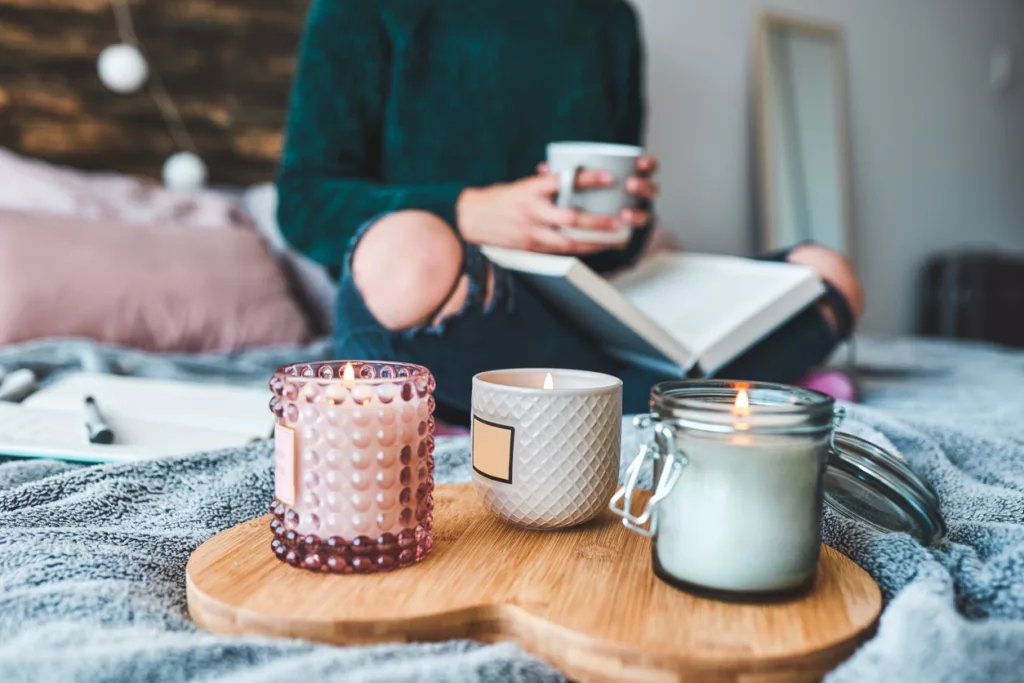 50. Instant Photo Camera
Snap! That's the sound of capturing memories on the fly. An instant photo camera is one of those nostalgic bridesmaid gifts that can make the bachelorette party or the wedding weekend even more memorable. For personalization, look for unique cameras with one-of-a-kind skins and decoration. This way, your bridesmaids have a keepsake to hold onto even after they've used up all the film!
FAQs: What To Look For When Considering Bridesmaid Gift Ideas
As you browse for the perfect gift to give your bridesmaids, you might have some questions. Let's answer some common ones we get all the time.
Can Bridesmaid Dresses Be Considered A Gift?
Bridesmaid dresses are certainly a significant part of the wedding experience, but they're not typically viewed as bridesmaid gifts. The gift is more about thanking them for their time and emotional investment, so it's best to consider additional bridal party gift ideas that go beyond the dress.
What Are Some Good Bridesmaid Gifts That Won't Break The Bank?
You don't have to spend a ton to make your bridesmaids feel special. Custom puzzles, potted herb gardens, or even monogrammed tote bags make for affordable yet meaningful options. Check out options 1-20 on the list above for some great ideas, then use them to come up with more of your own!
Is It Better To Gift Individually Or Create Gift Bags For Everyone?
Gift bags are a convenient way to gift your bridesmaids a collection of smaller items. You can tailor each bag to suit individual tastes while still adding general goodies that everyone will love. Don't forget to include a bridesmaid proposal box if you're still in the asking phase!
Do All Wedding Parties Give Gifts To Bridesmaids?
While it's a common practice to gift your bridesmaids, it's not a strict rule. Some wedding parties opt for experiences over material items. Always consider what will make your bridal party feel most appreciated.
Make Your Bridesmaid Feel Special
Nobody chooses bridesmaids gifts just to tick a box off their wedding planning to-do list. A thoughtful gift is a heartfelt way to show gratitude to the special people standing by your side as you tie the knot.
From personalized options like name-embroidered beach towels to practical bridal party gift ideas like a monogrammed tote bag, there are endless ways to make your bridesmaids feel treasured.
Don't underestimate the power of a well-chosen gift; it can make your bridal party feel as special as they make you feel every day.
For more information about planning your wedding, download our wedding planning checklist below. Still looking for the perfect place to host your dream wedding? The Dallas Oasis is exactly what you're looking for. Schedule a tour to discover the unique features that make ours the best venue in Texas.