On your wedding day, everything you wear from head to toe reflects your personal style.
But your engagement ring is different. It makes more than just a personal statement.
Whether you opt for more modern and unique engagement ring styles or prefer the classic engagement rings that brides-to-be have been wearing for centuries, your choice can reflect the sentiments and values you hold close to your heart.
Engagement rings are the universal sign of infinite love. They represent a promise you're making to your soon-to-be-partner to stay faithful before you say "I do."
Today, there are tons of popular engagement ring styles. It's more important than ever to know what makes them unique – so that you drop the right hints for your partner when it comes time to choose the ring!
Whether you're looking for tips on how to describe the ring of your dreams to your soon-to-be fiancé or you want to identify a particular style you'd love to see for your own ring, understanding what makes each style special and unique will help you narrow down your options, discover what you like most, and make a choice that tells a story.
Let's take a look at 13 popular engagement and wedding ring shapes, names, and styles so you can decide which one is perfect for you!
1. Halo Engagement Ring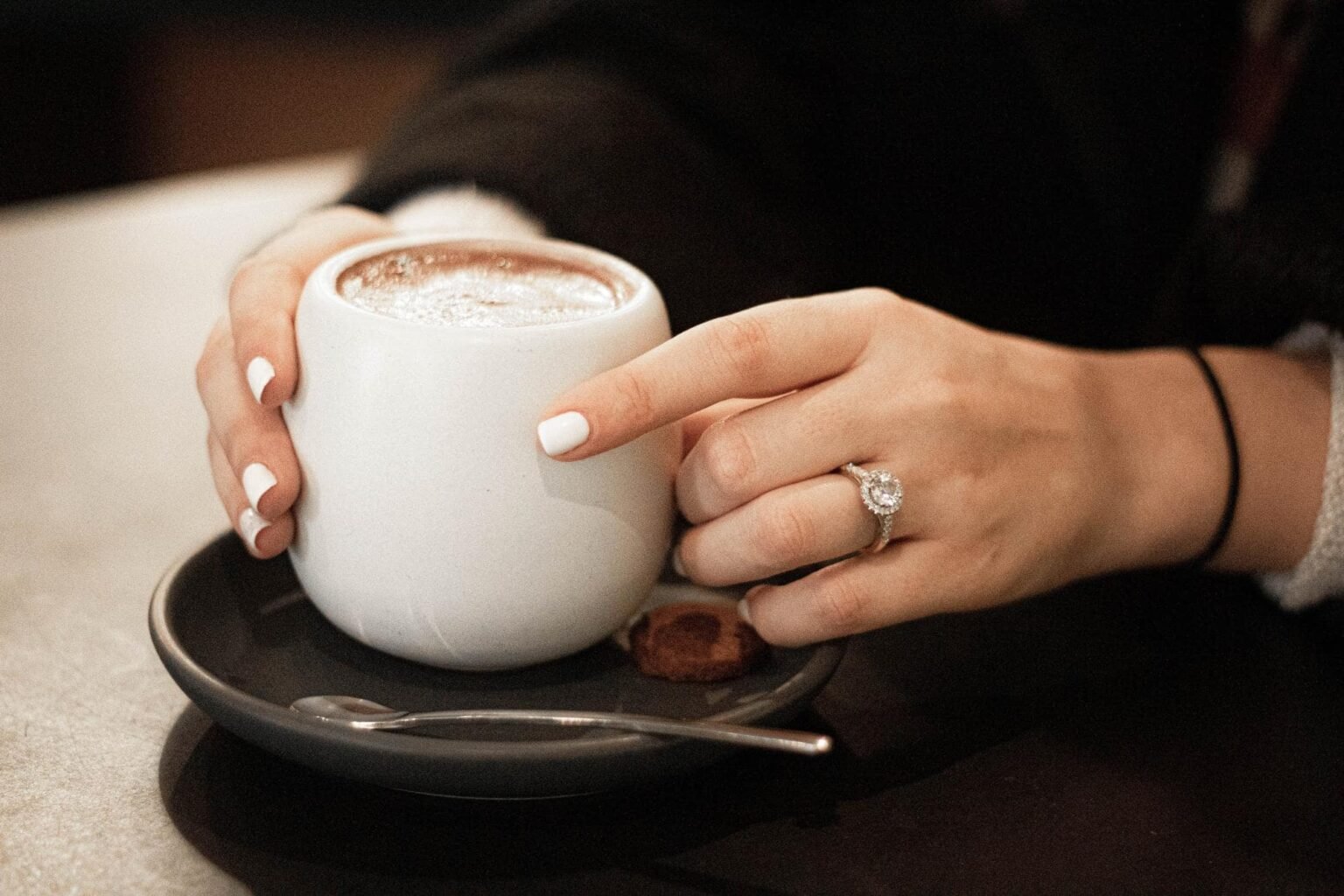 Halo-style engagement rings have recently gained status as "the new classic style." These rings use several smaller diamonds to create a halo setting around a center diamond, which is often round (and totally brilliant, of course).
Modern halo engagement rings are a popular style among those seeking a beautiful ring with a unique touch. When choosing a halo ring, look at different cuts, shapes, sizes, and colors to find one that perfectly matches your style.
Looking for ways to personalize your favorite pick? Then consider using a central stone that complements your eye color, or use multiple types of gemstones to enhance your ring's halo of diamonds.
2. Vintage Style Engagement Ring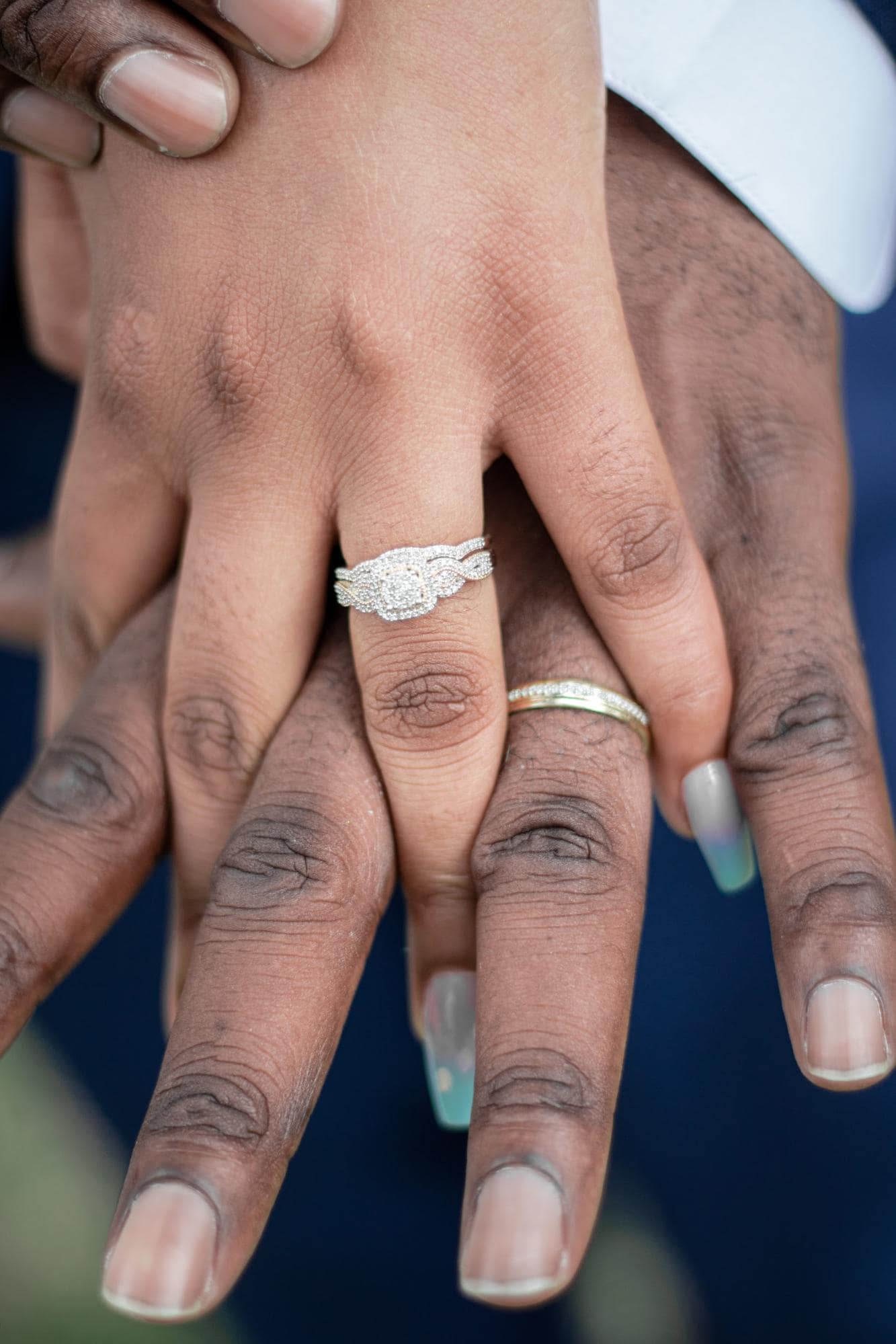 Vintage-inspired designs are one of the most popular engagement ring styles around.
These rings are also often referred to as "vintage style rings" or just "vintage rings," and come in a variety of shapes and colors. Including the timeless cushion cut.
If you're seeking an engagement ring that's both unique and timeless, you can find this engagement ring style in stores like Brilliant Earth.
3. Channel-Set Engagement Ring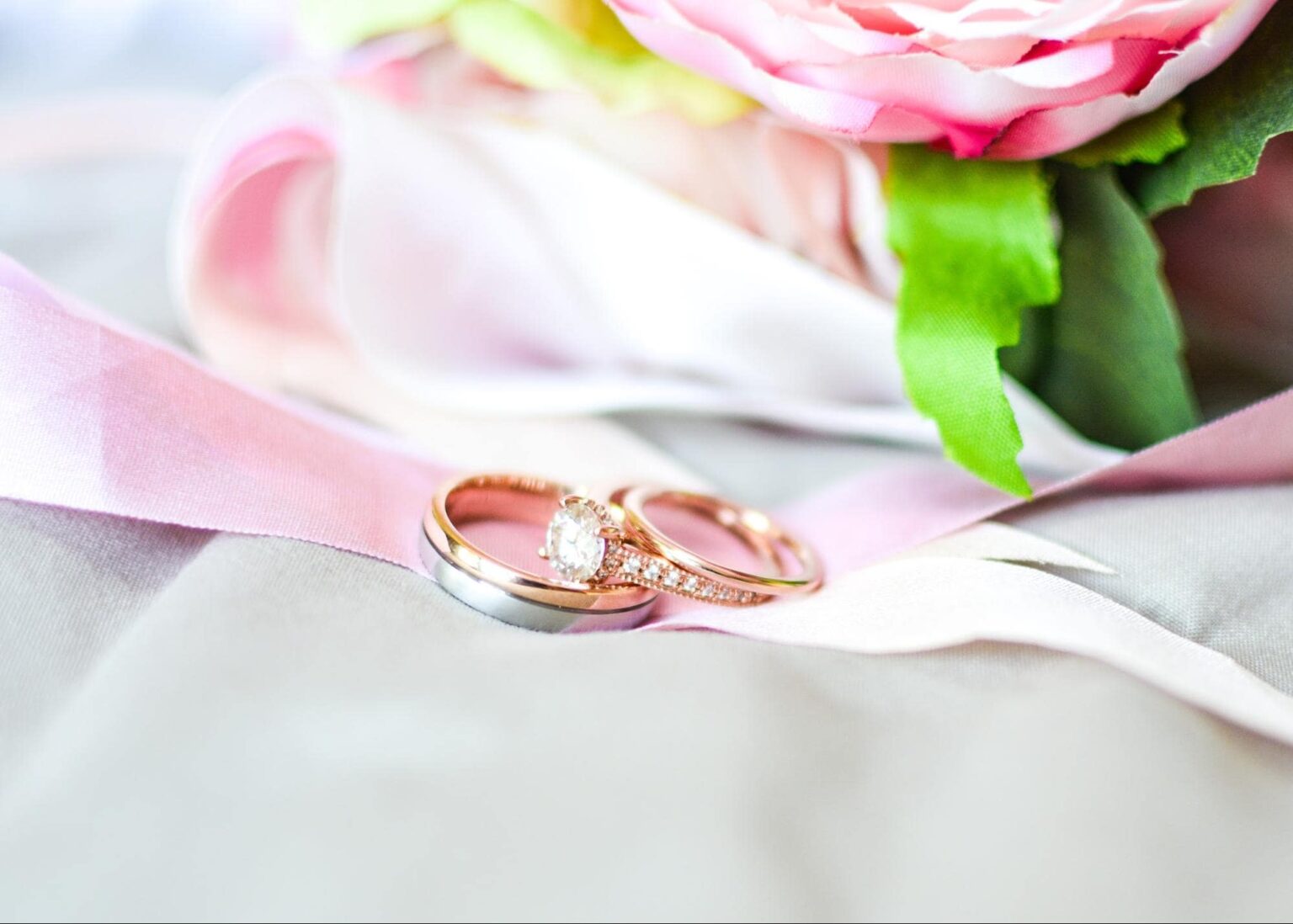 Perfect for chic brides with modern tastes, a channel-set engagement ring features diamonds set in a channel between two parallel walls to create a sleek look with clean lines.
The channel-set design embeds diamonds in a unique ring setting that prioritizes attention to the center stone while offering extra durability.
When shopping for this type of engagement ring, pay close attention to the different designs and colors available. Channel-set rings get most of their character from these areas. Customize yours based on your preference for contrast between the colors of the band and gemstones.
4. Tension Engagement Ring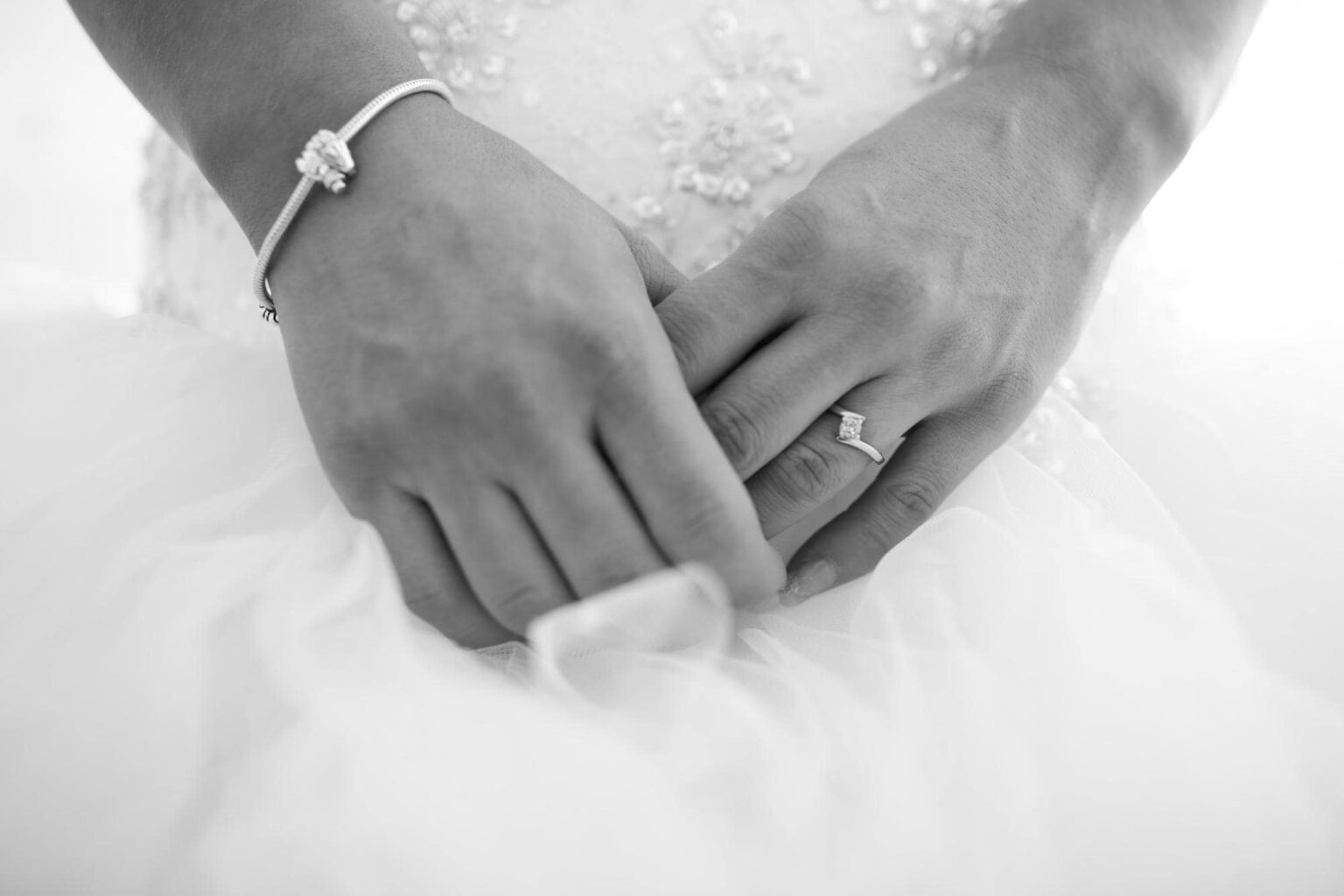 Known as an "artsy" option, tension engagement rings are perfect for those seeking unique engagement rings that exude class and style.
The tension engagement ring setting aligns a cut diamond with the band, leaving the edges of the gemstone beautifully exposed.
This type of ring is stunning but requires careful handling due to its delicate nature, making it an ideal choice for those who appreciate intricate designs and are willing to invest time in maintenance. With the right care, you can guarantee that rings of this style will shine for years to come.
5. Pavé Engagement Ring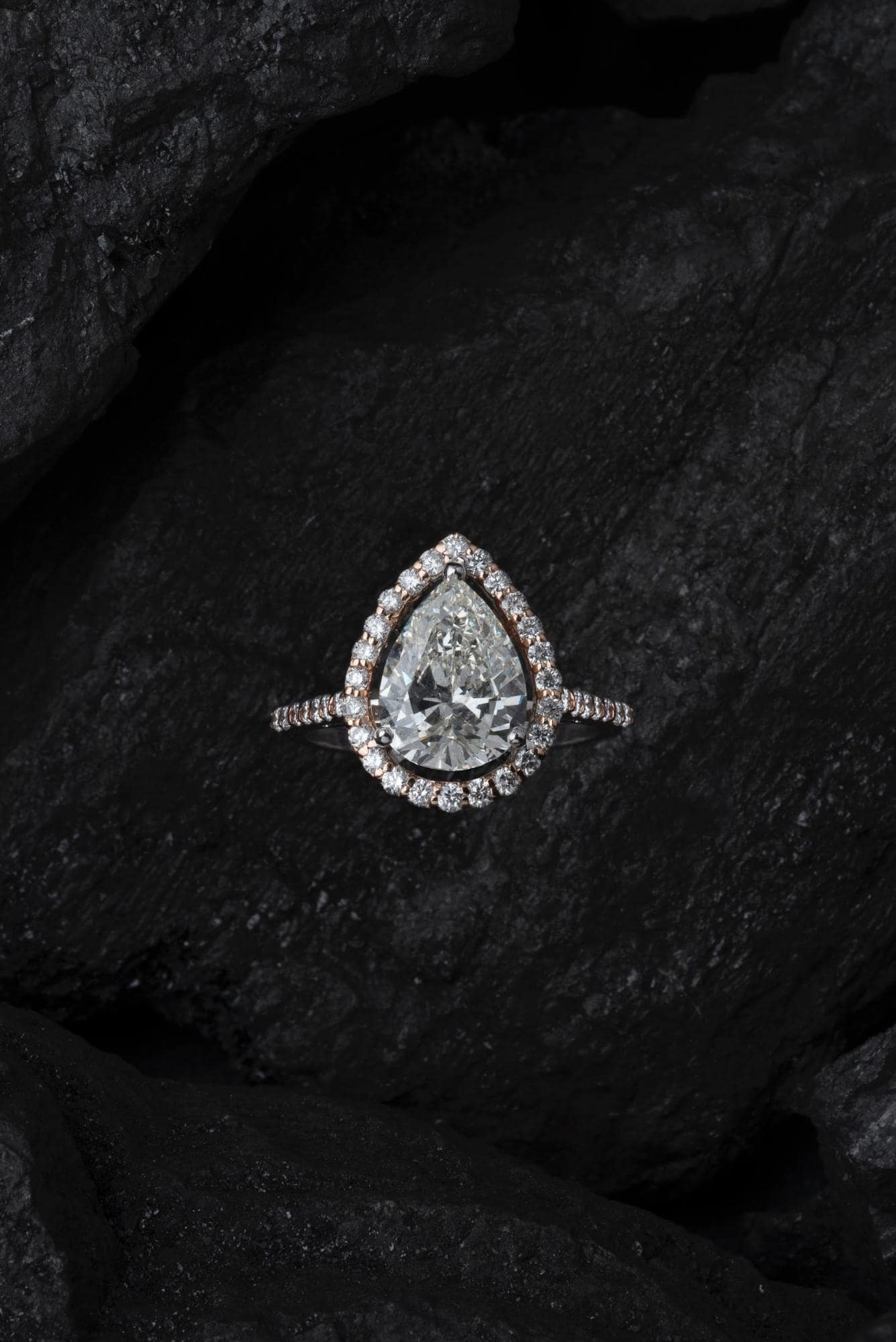 Originally from France, the pavé-set style engagement ring is designed to reveal as little band as possible.
Pavé is a french word meaning "paved." The stones in these rings are generally as small and numerous as possible.
The best part about this type of engagement ring is that you can incorporate its style into any other design just by adding pavé rings to the band.
If you want a ring with tons of sparkle and shine, pavés are perfect for showing off how clusters of gems catch and reflect the light.
6. Solitaire Engagement Ring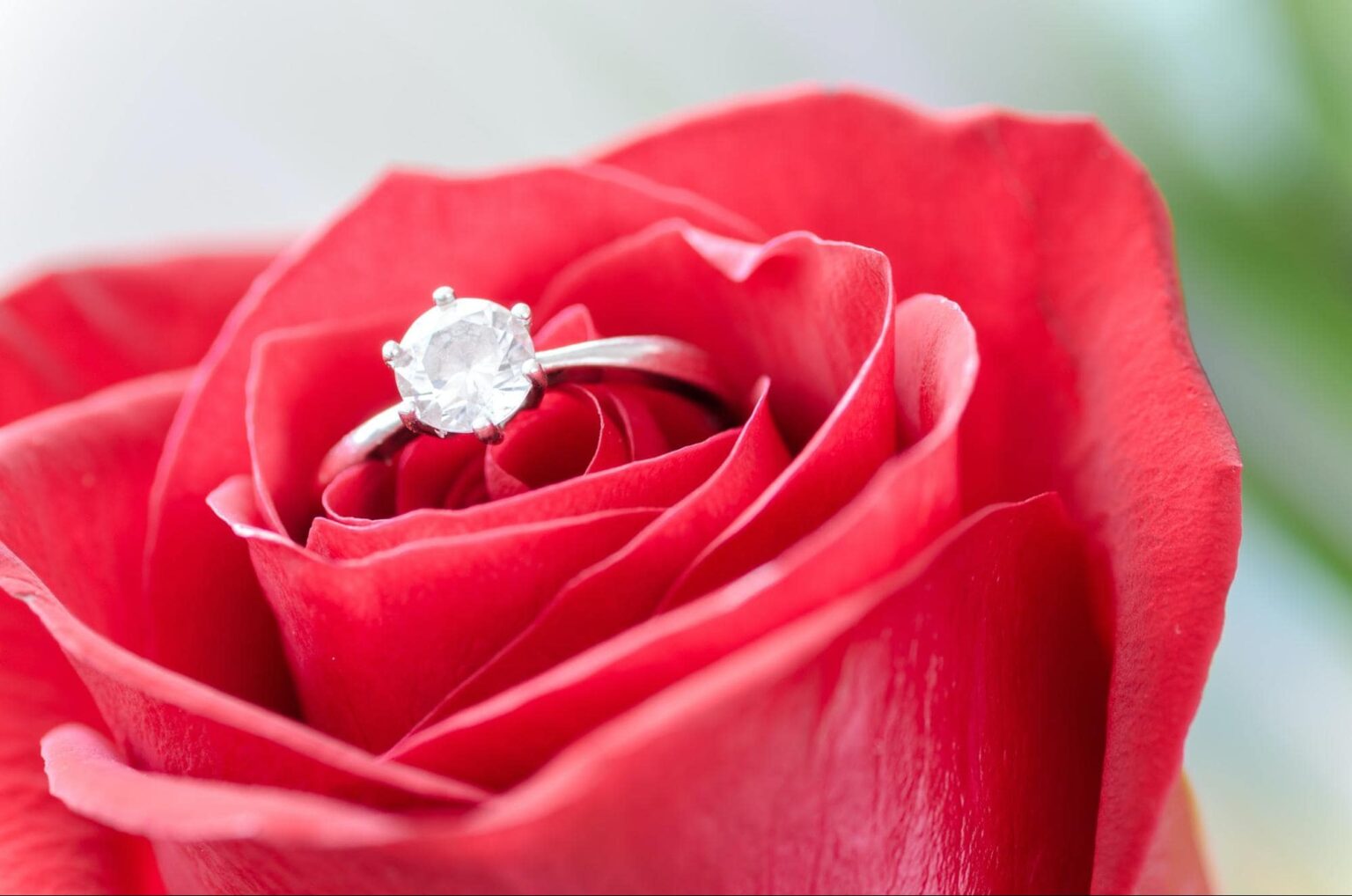 Solitaire engagement rings are totally timeless. These rings draw all attention to a single diamond in a solitaire setting.
Known for their simple band and elegant design, solitaire-set rings are perfect for showcasing large, singular stones. For added flair, you can complement the simple band and add extra character with smaller stones, like pavé diamonds.
Solitaire style rings are also a wonderful choice for brides who find beauty in straightforward simplicity.
These rings are one of the most classic styles available, and they're popular worldwide. Their simple design conveys dignity, class, and refinement.
7. Swirl Engagement Ring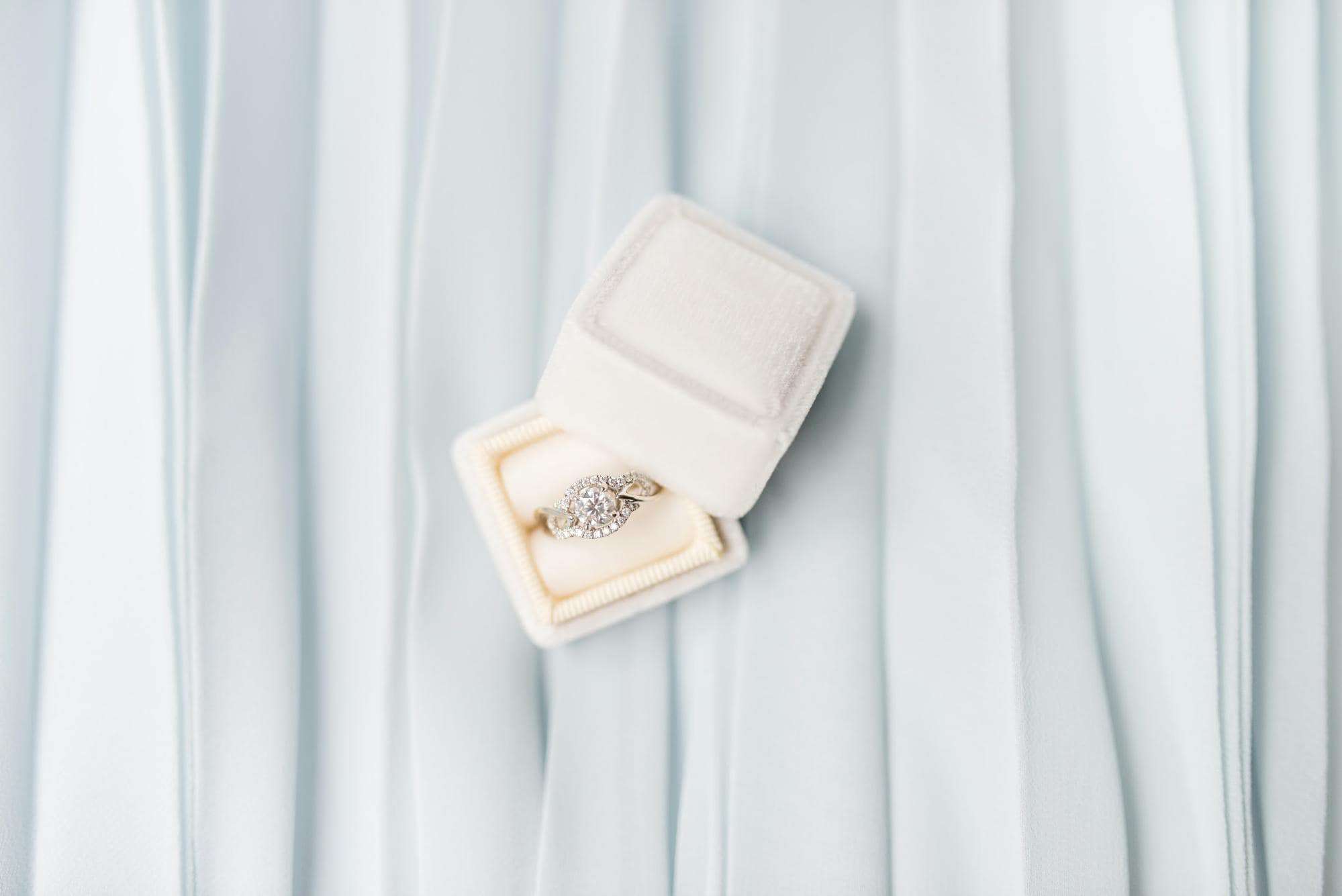 Swirl engagement rings include a primary stone set with two twisting bands that create a striking coil.
This style allows for tons of personalization, making it an excellent choice for those looking to design something that can be handed down as an heirloom ring.
Swirl rings allow plenty of space for self-expression by mixing and matching colors, sizes, and shapes of gems.
Set the band with pavé stones to make a stronger statement, choose an unconventional shape for the twist in your wedding band to make your engagement ring one-in-a-million, or consider designing yours from scratch.
The range of available styles and options for personalization make this the perfect starting point for brides who want to create something that's never been seen before.
8. Infinity Engagement Ring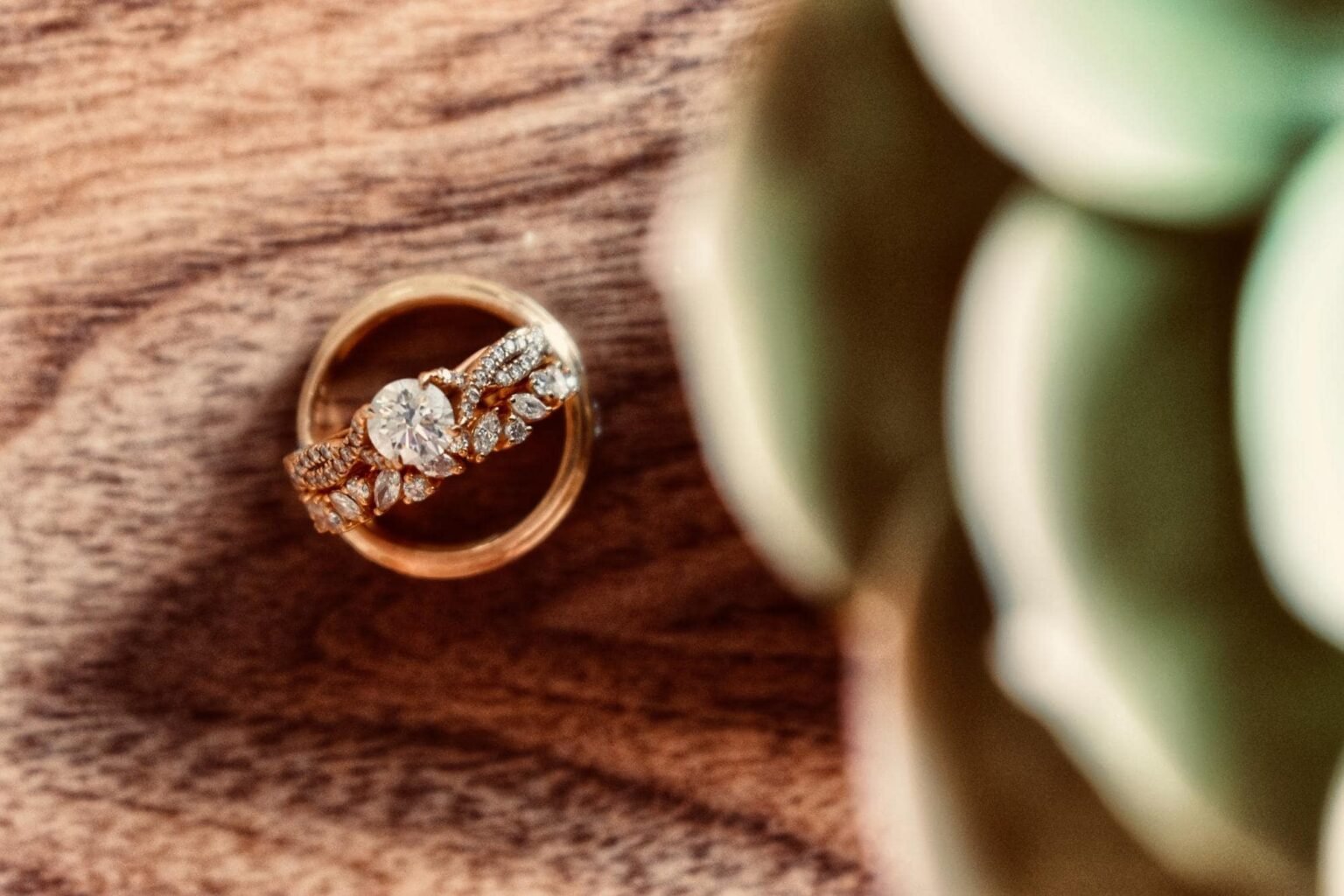 The infinity engagement ring is similar to the swirl style, but with distinct design elements that offer a blend of artistic and classic styles.
These rings generally feature a metal band with intricate patterns that add everlasting "wow factor" to every loop and curve.
Swirl engagement rings twist and turn to coil around the main stone, while infinity-style engagement rings forgo the coil. They only twist around the center stone.
This type of engagement ring often uses a band with repeating folds or patterns that add flair without sacrificing the symmetry that gives these rings their timeless appearance.
This is the perfect type of engagement ring for anyone seeking a balance between classic and artistic design styles.
9. Cathedral Engagement Ring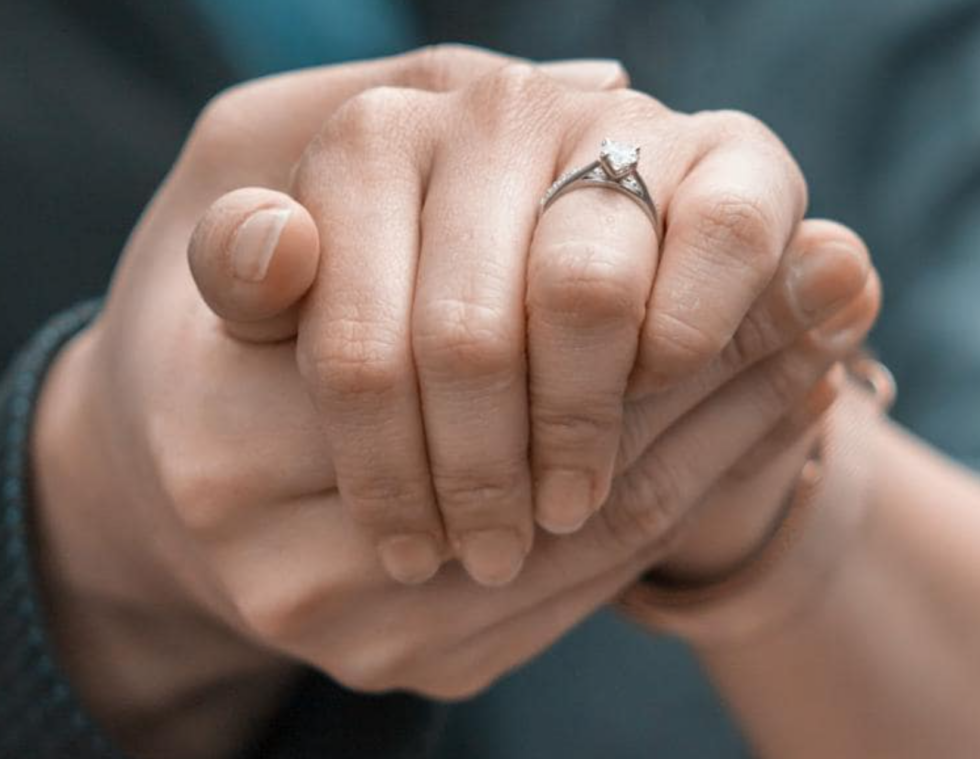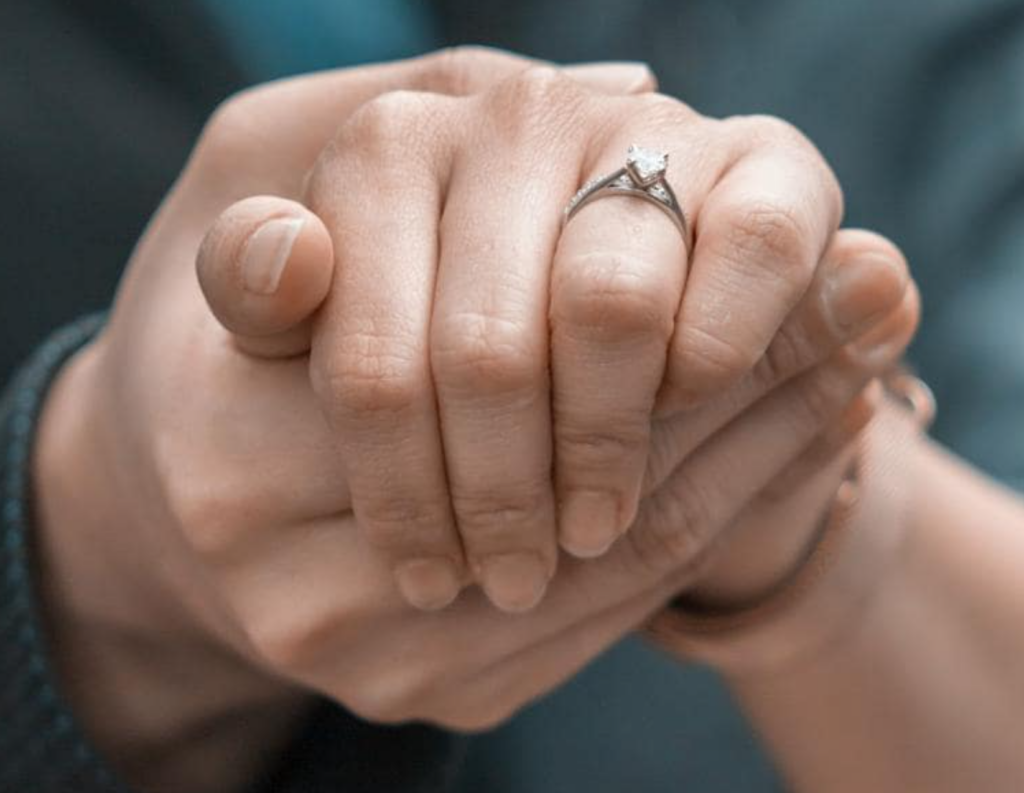 If you're the type that doesn't like to draw too much attention, a Cathedral-style ring is the perfect style for you.
The name refers to how the ring itself looks when viewed from the side because it resembles the arches of a cathedral.
This type of engagement ring includes two bands that rise to support stones sitting on top.
Cathedral-set engagement rings are ideal for brides who work with their hands. The rails offer multiple points of support for stones, meaning they're more durable than comparable styles (like the solitaire-set rings mentioned above).
10. Three Stone Engagement Ring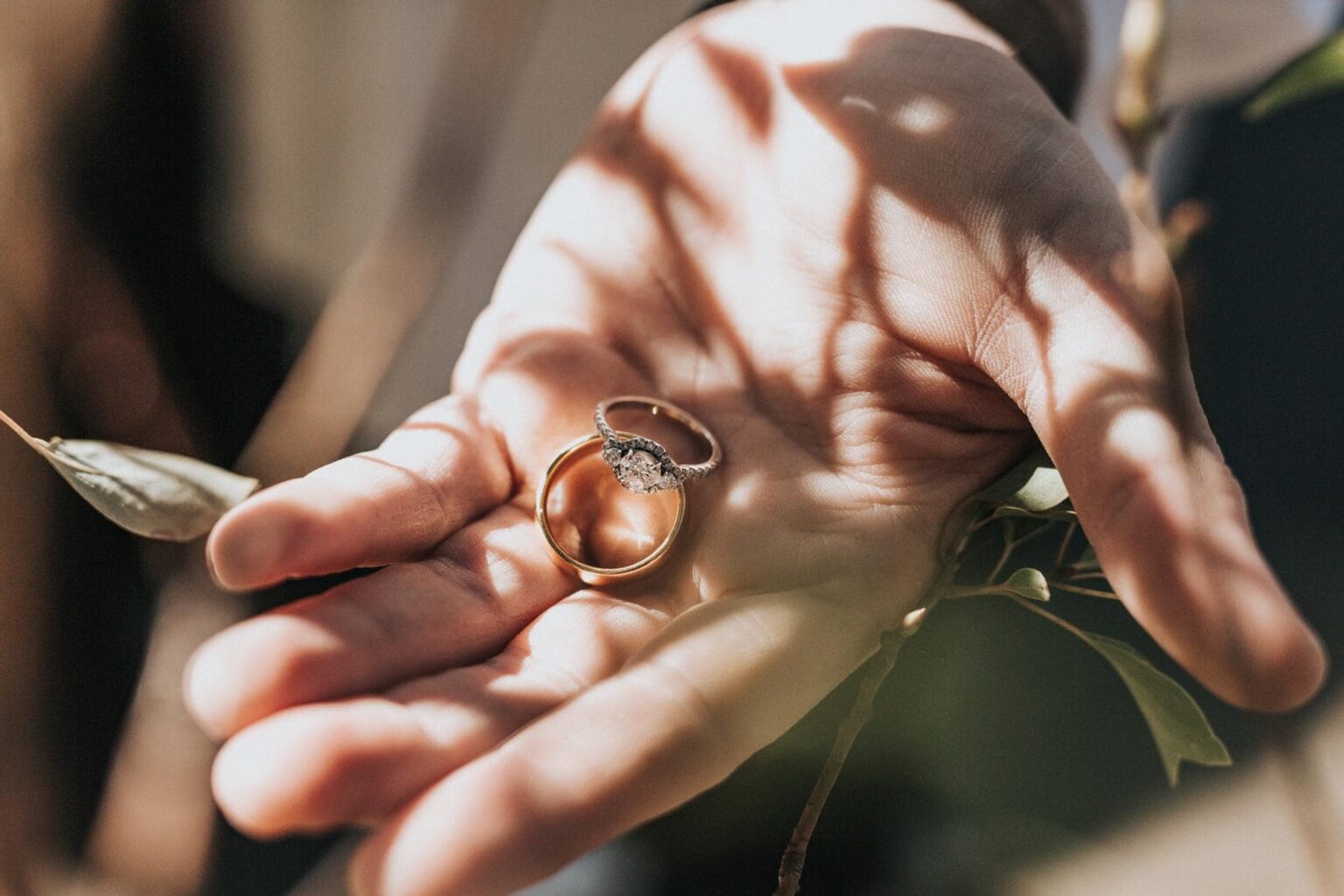 Three-stone engagement rings draw inspiration from classic solitaire-set designs. The difference is that instead of focusing on just one stone, three-stone engagement rings use two additional stones to complement the centerstone.
This style of engagement ring is a great all-around option that balances classic style, easy maintenance, and customization options.
Interested in a ring with symbolism? Some say the three stones represent past, present, and future. Others say friendship, love, and fidelity.
Some brides even add religious symbolism by relating the three stones with the Holy Trinity! Choose birthstones to complement the main gem and experiment with band colors to make things pop.
Three-stone engagement rings are great because they can provide a more subdued look than solitaire-set engagement rings. At the same time, the extra stones means that they offer more options for personalization than you'll find with solitaire-set rings.
11. Bezel Setting Engagement Ring
Bezel-setting engagement rings offer a modern and sleek design distinct from more traditional ring styles mentioned so far.
Unlike prong settings (like the halo, vintage, and swirl settings we talked about earlier), the bezel setting completely encircles the center gemstone with a thin metal rim.
The result is added protection for the stone, making it ideal for those who lead an active lifestyle by minimizing the risk of snagging or chipping.
Bezel settings are versatile and can accommodate a variety of diamond shapes, including round, cushion cut, and more.
The clean lines of the bezel setting create a smooth, contemporary look that highlights the brilliance of the center stone without additional adornment.
12. Split Shank Engagement Ring
If you're a fan of intricate craftsmanship and elegant design, you'll love split-shank engagement rings.
In these rings, the band gracefully divides into two or more strands as it approaches the center stone to create a wavy visual effect.
This distinctive feature frames the diamond in a way that's perfect for highlighting the brilliance and allure of popular cuts.
The split in the shank draws the eye towards the center stone while also presenting an opportunity to incorporate additional diamonds or gemstones along the split for added sparkle. This design element makes split shank rings a bolder and more dramatic option compared to the understated elegance of bezel-set rings.
13. Double Halo Engagement Ring
Double halo engagement rings are the epitome of opulence and brilliance in ring design, characterized by two concentric circles of smaller diamonds that surround the center stone.
The double halo enhances the ring's sparkle by capturing and reflecting light from every angle – much more so than a single halo or a traditional prong setting.
The way this luxurious design magnifies the center stone's presence also makes it appear larger and more luminous than it really is.
These rings have a versatile design that allows for tons of customization. Choosing different colors, different types of gemstones for the halos, or experimenting with the metal band's finish are all great places to start.
You can also integrate a double halo setting with other ring styles like split shank or pavé bands for an even more distinctive look.
Tips From the Pros
These styles are simply starting points, but are definitely worth showing your partner if you think they're planning the perfect date night for a proposal. These days, a great designer can create nearly any custom ring you can think of. That means they can mix several elements from different styles together to create a ring just as unique as you are!
Are you struggling to pick the perfect color for your band? While silver and white gold are almost always the most popular colors regardless of which style or type of engagement ring you choose, gold is also popular. As the days go by, rose gold is even becoming a more and more popular choice! Regardless of what you choose, they all look great in photos (and while we're on the subject – check out these tips for choosing a wedding photographer).
The bottom line is that you can do whatever you want. Whether your desire is a new model wedding ring with your name engraved or a simple design with a bezel setting it's the ring of YOUR dreams. When it comes to styling, your imagination is the limit.
Which engagement ring settings are your favorites? Once you've found the perfect engagement ring, it's time to think of how to announce your engagement and to start planning the wedding itself! Check out these 10 chic and trendy wedding theme ideas to get you started, they're sure to provide plenty of inspiration! Then, make sure you have everything you need to prepare for the perfect wedding and find the perfect venue to host the wedding you've always dreamed of. No matter the number of guests, or whether you need space indoors or outdoors, Dallas Oasis offers everything you need to host the wedding of a lifetime. Contact us today to schedule a tour and start planning the first day of your new future.