So you've probably seen lots and lots of engagement rings, whether on your best friend's finger or Pinterest, but you're still not sure which style of ring is which, or which one to tell your soon to be fiancé that you like best. 
It's important to know all your options so you can get the engagement ring of your dreams, but knowing the name of the style and cut you like will help you narrow down the search and bring your ring vision into reality! 
Here are the 10 most popular engagement ring styles to choose from: 
Halo Style Engagement Ring.
Vintage Style Engagement Ring.
Channel-Set Engagement Ring.
Tension Style Engagement Ring.
Pavé Style Engagement Ring.
Solitaire Style Engagement Ring.
Swirl Style Engagement Ring.
Infinity Style Engagement Ring.
Cathedral Style Engagement Ring
Three Stone Style Engagement Ring
Let's take a look at each style so you know exactly which one is the one for you! 
Pavé Engagement Ring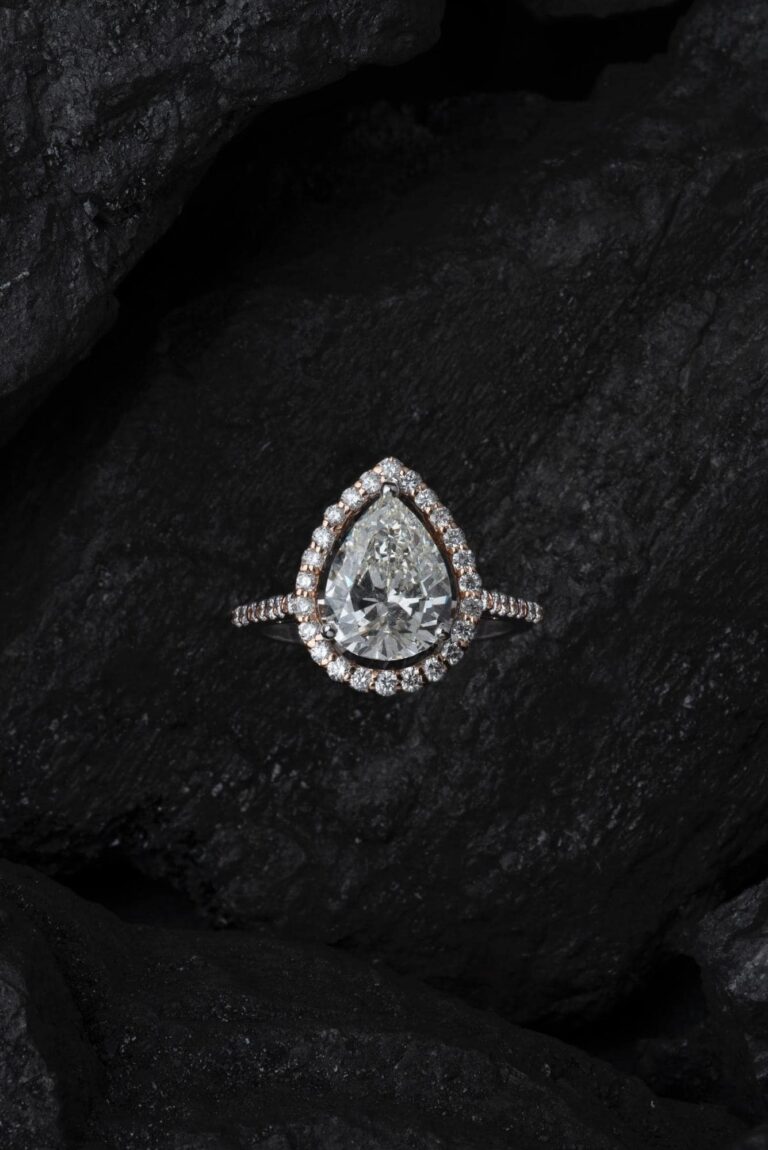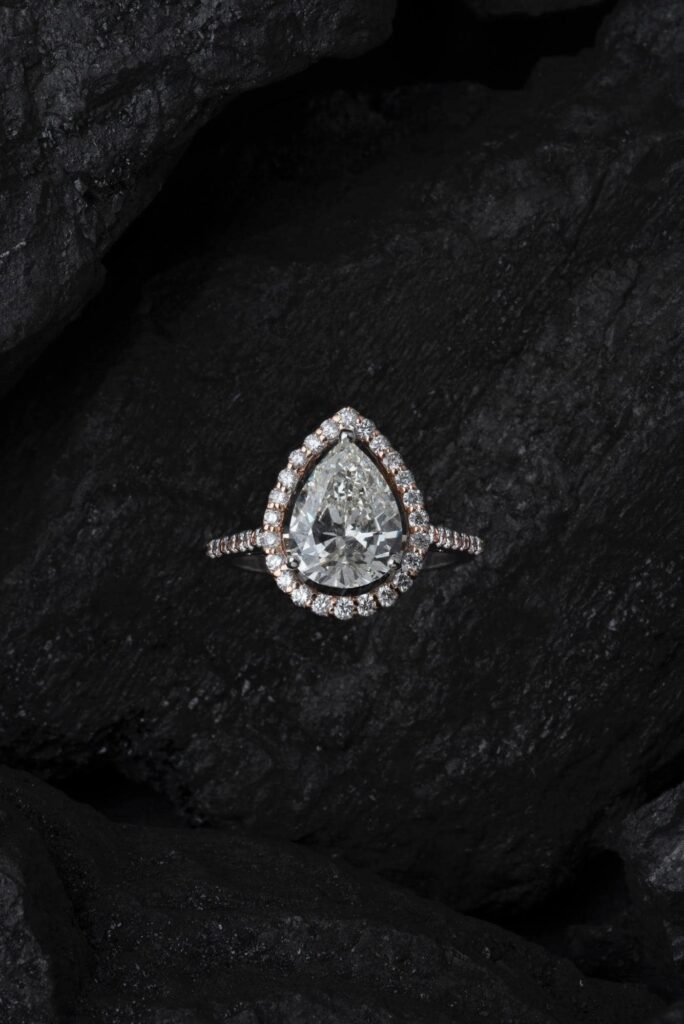 Pavé comes from the French word for pave and these style rings set the stones so close together to show as little metal as possible. And the fun part is, you can change the size of the stones from tiny to larger, like the ones shown above. 
You can mix the Pavé setting with any other style engagement ring of your choosing, as you'll see in the rest of the styles and photos. 
Classic Solitaire Engagement Ring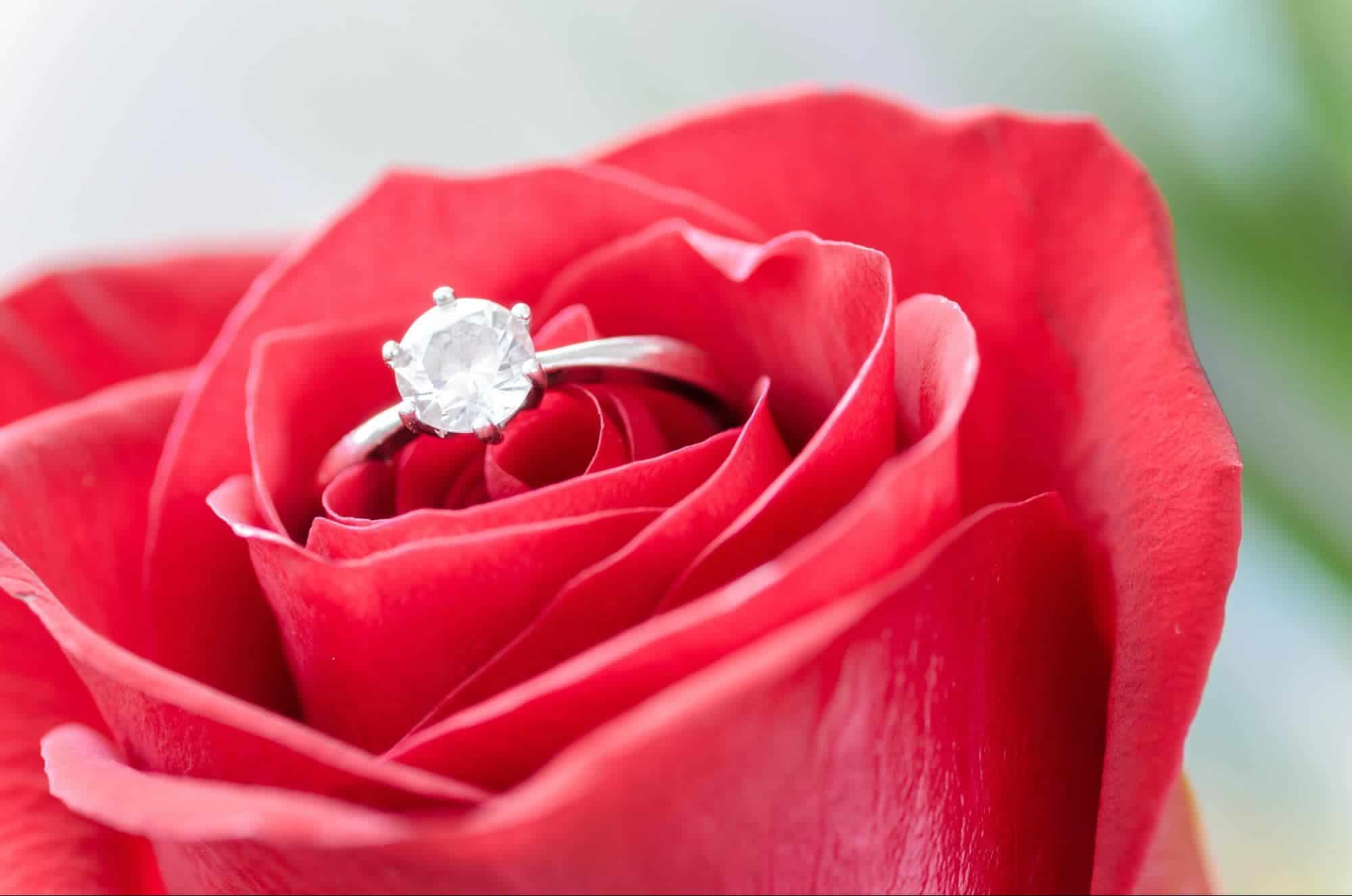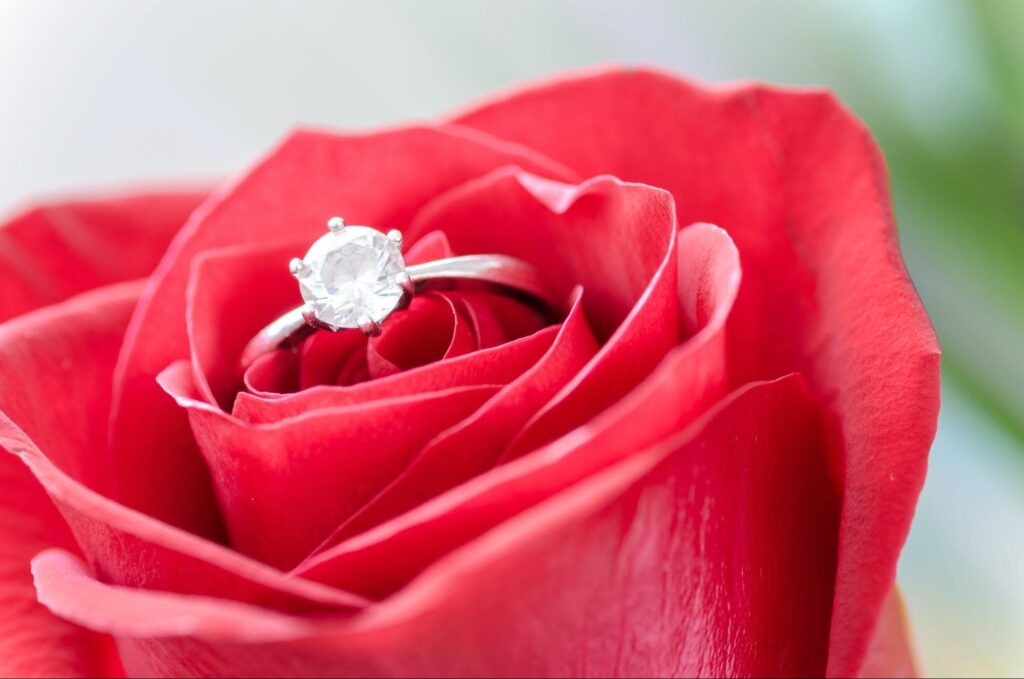 Solitaire styles fall under the classic category; they are simple and gorgeously designed to bring all the attention to the stone at the center. Many brides like to add micro pavé stones to the band to make it sparkle some more! 
This is perfect for ladies who like more traditional, simple, and laid back jewelry!
Halo Engagement Ring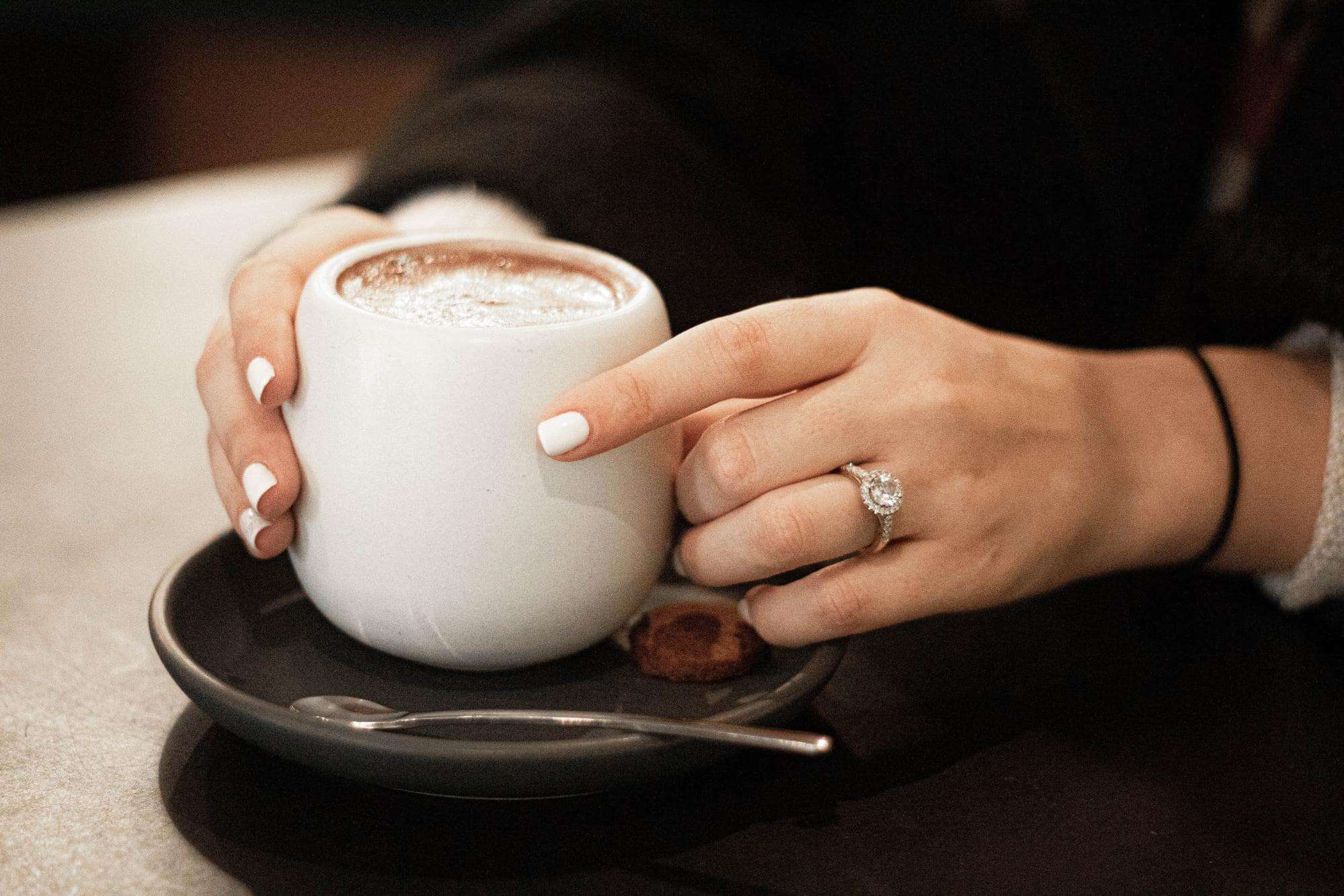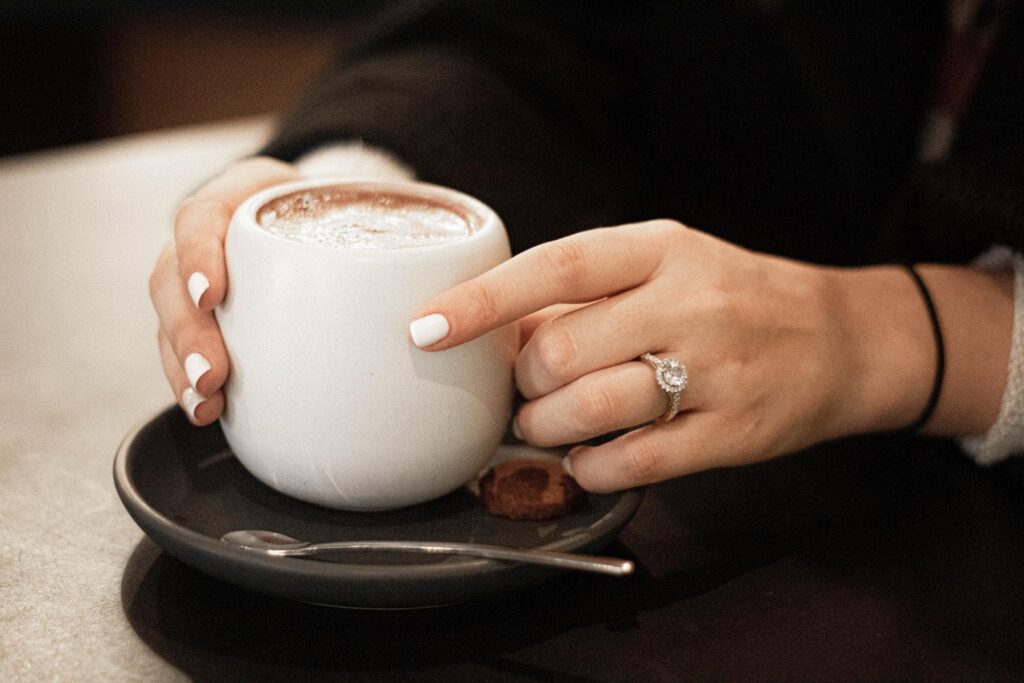 Halo style engagement rings are fast becoming the new "classic." Halo rings are gorgeous and incredibly popular, with a large round stone that is surrounded by smaller ones. It's classy and modern, while also elegant. You can't go wrong with this engagement ring setting and style! 
Three-Stone Engagement Ring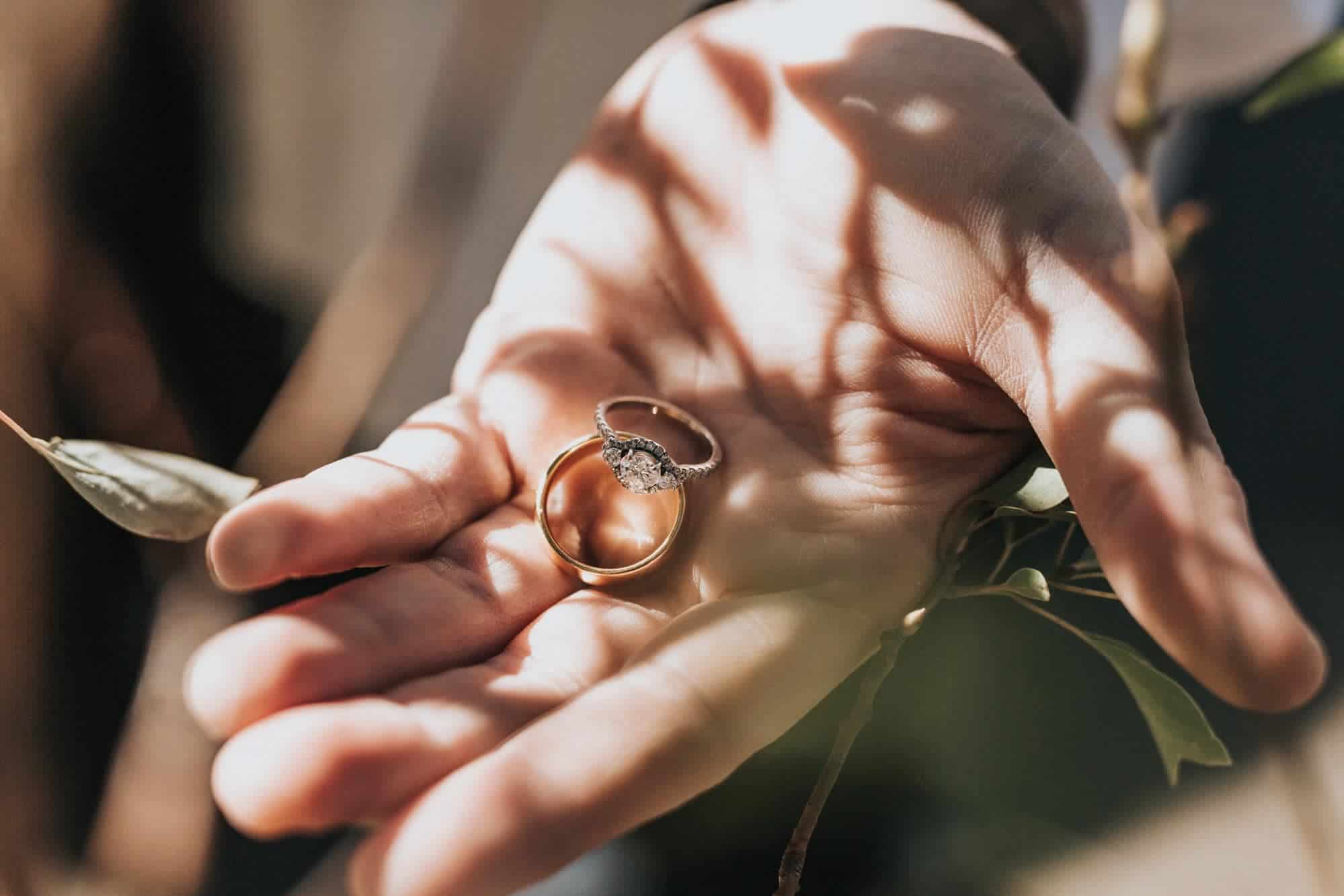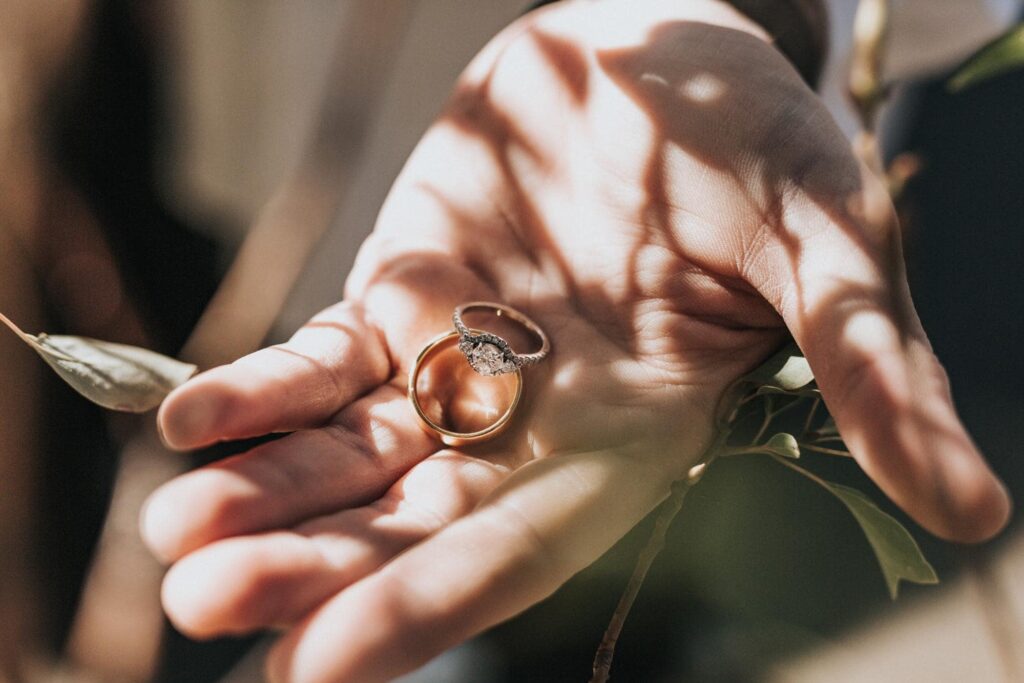 Three-stone engagement rings like classic solitaire's, focus on the center stone by accenting it with three smaller ones. And if you like color, you can add birthstones on either side to give it a pop, and of course, if you like gold or rose gold more, don't be afraid to change up the band colors! 
Vintage Engagement Ring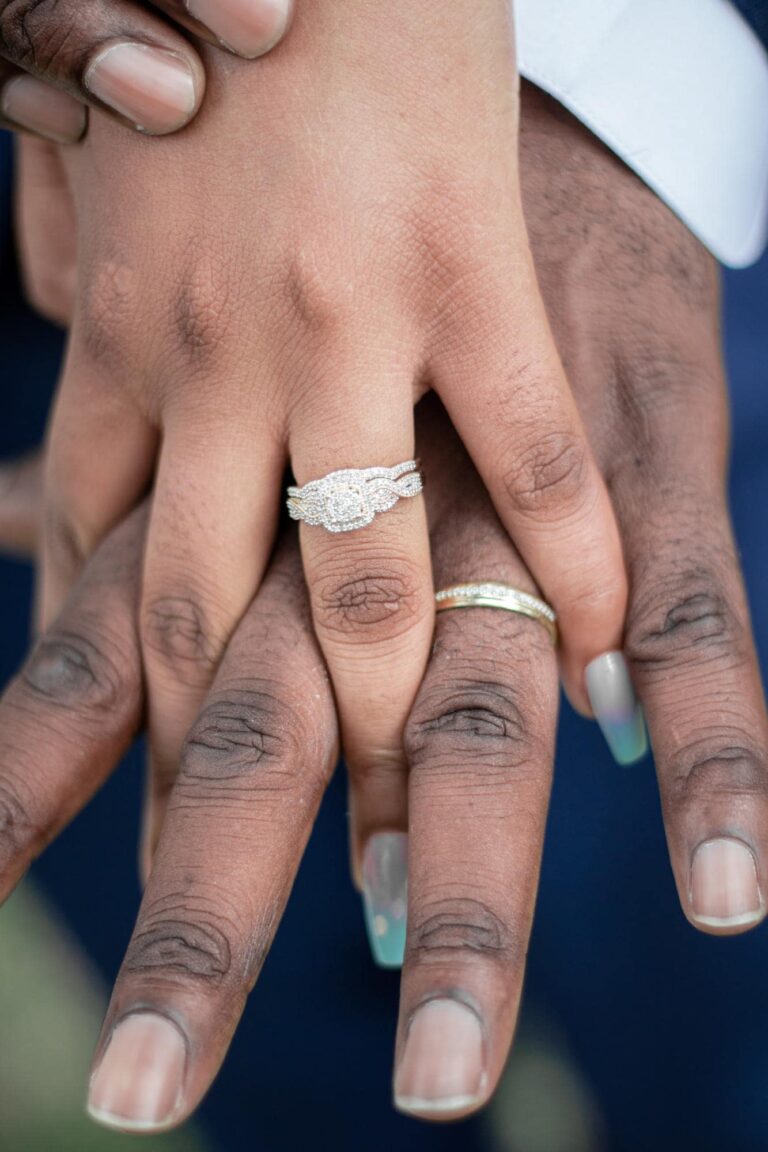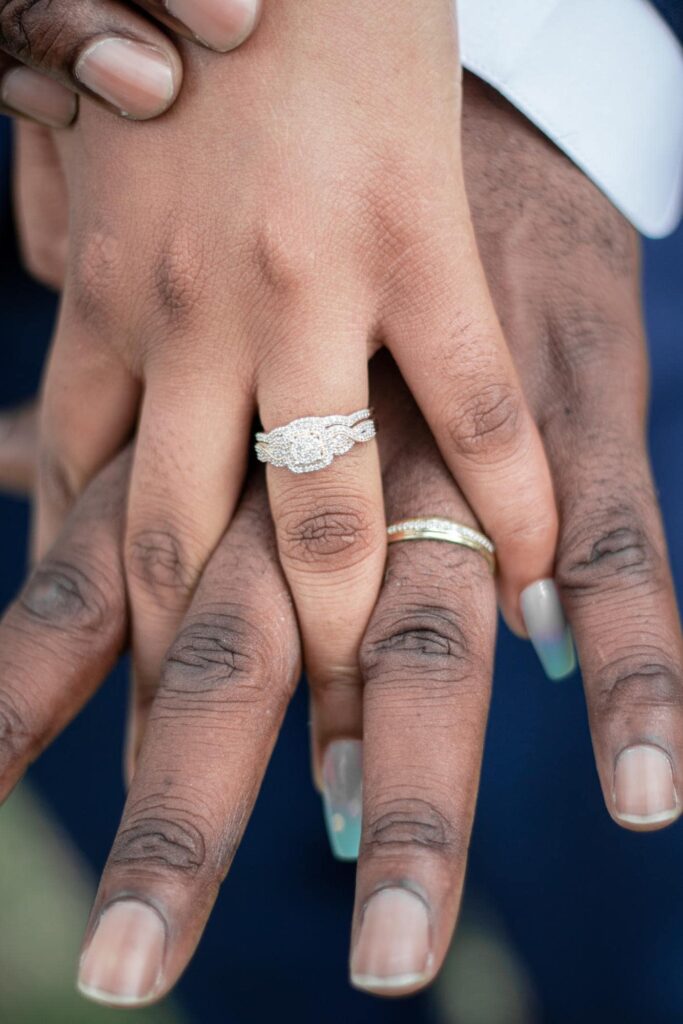 Vintage style rings are possibly the most popular right now, they come in so many different shapes and settings so that every ring is unique! 
Inspired by past engagement ring fashion trends, designers are making new rings that match those of the past. And while some brides like the newer take on the vintage rings, others want actual antique rings! 
So if you want some ring with history in it, you know which style to choose! 
Channel-Set Engagement Ring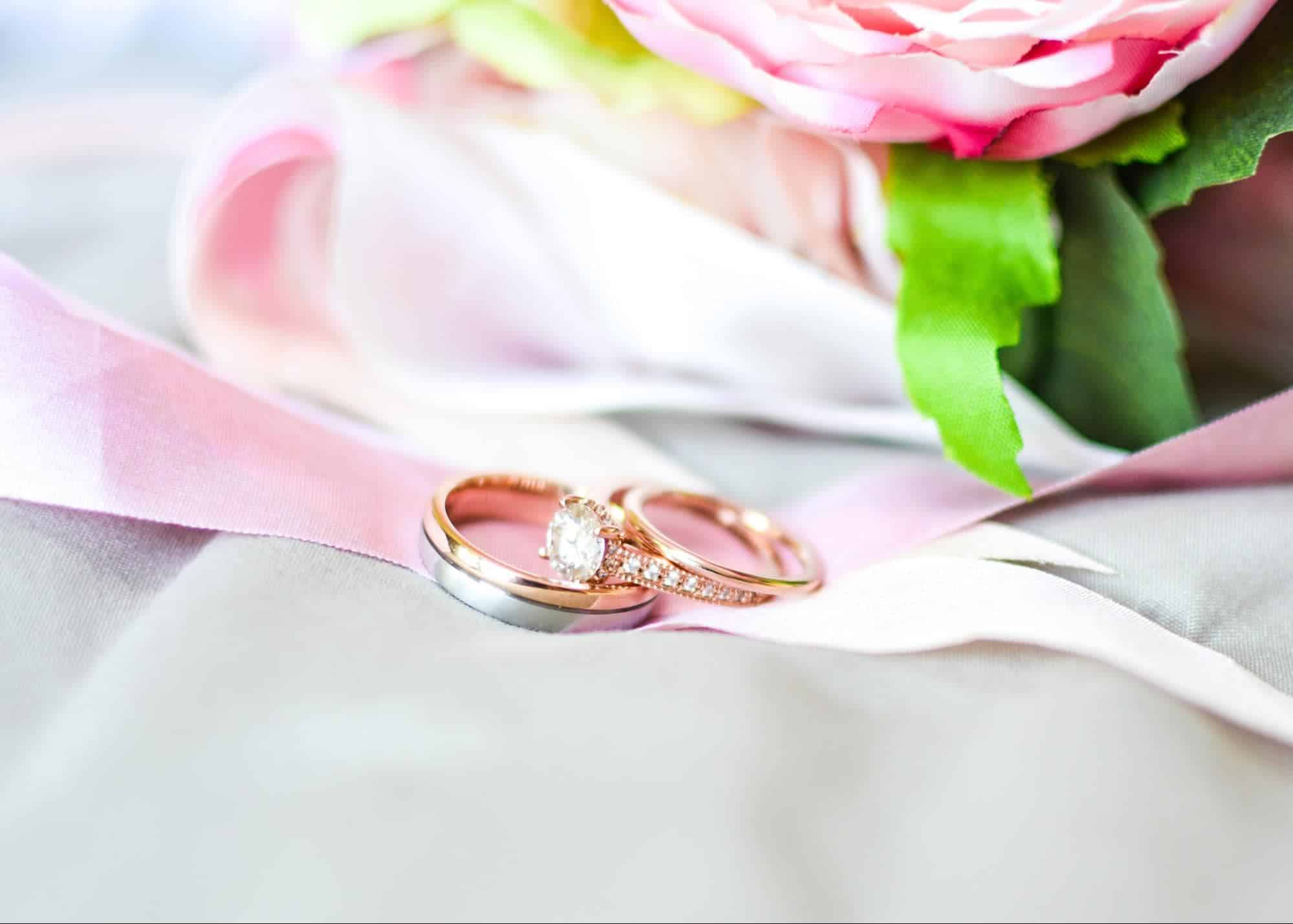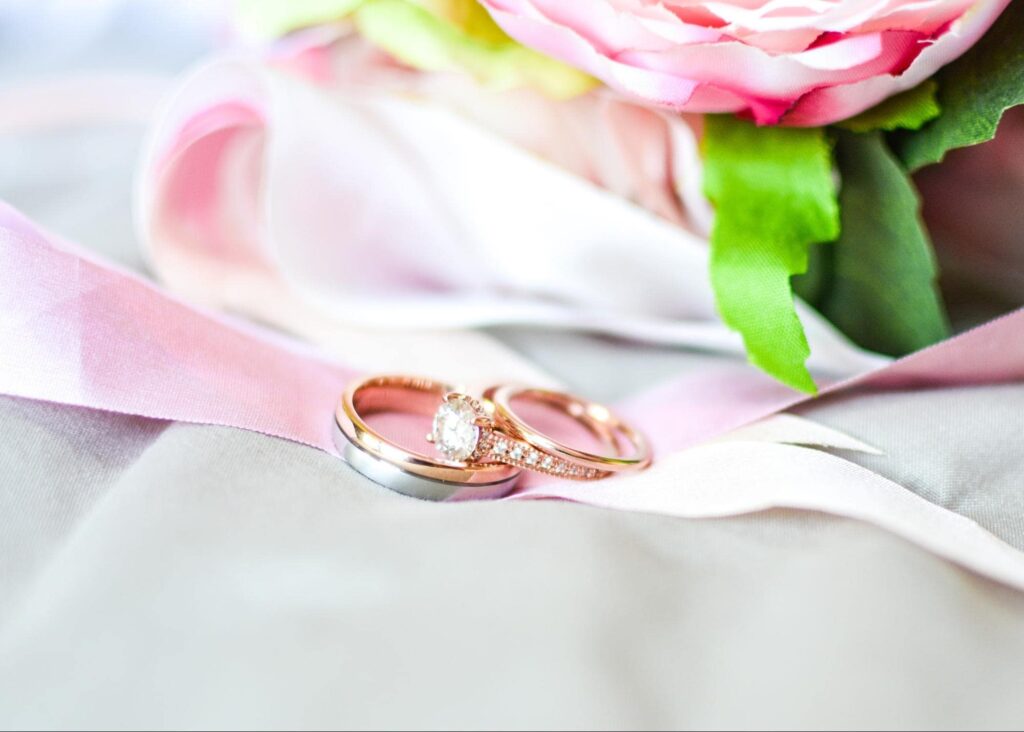 If you're a modern girl with modern tastes, this is the ring style for you! Channel-Sets embed the diamonds along the band to bring all the attention to the center diamond! This creates a sleek luxe design for those modern girls who want even their engagement ring to say, "luxury."
Swirl Engagement Ring

Swirl style engagement rings change things up and show an artistic side. You can custom design these taking them from basic to stunning and unique. Make it multi-colored, with one part of the band gold or rose gold, and the other part silver. Make one part of the band lined in diamonds and the other without.  
Have fun with it and show your creativity on your finger! 
Cathedral Engagement Ring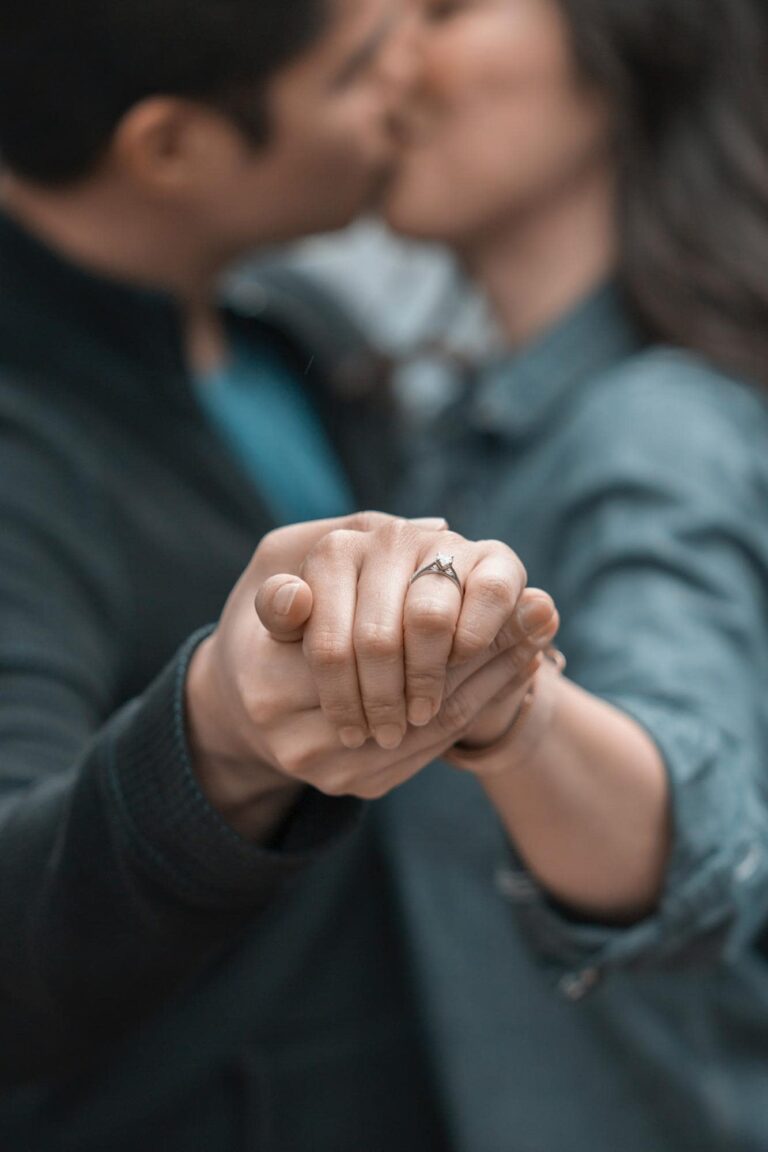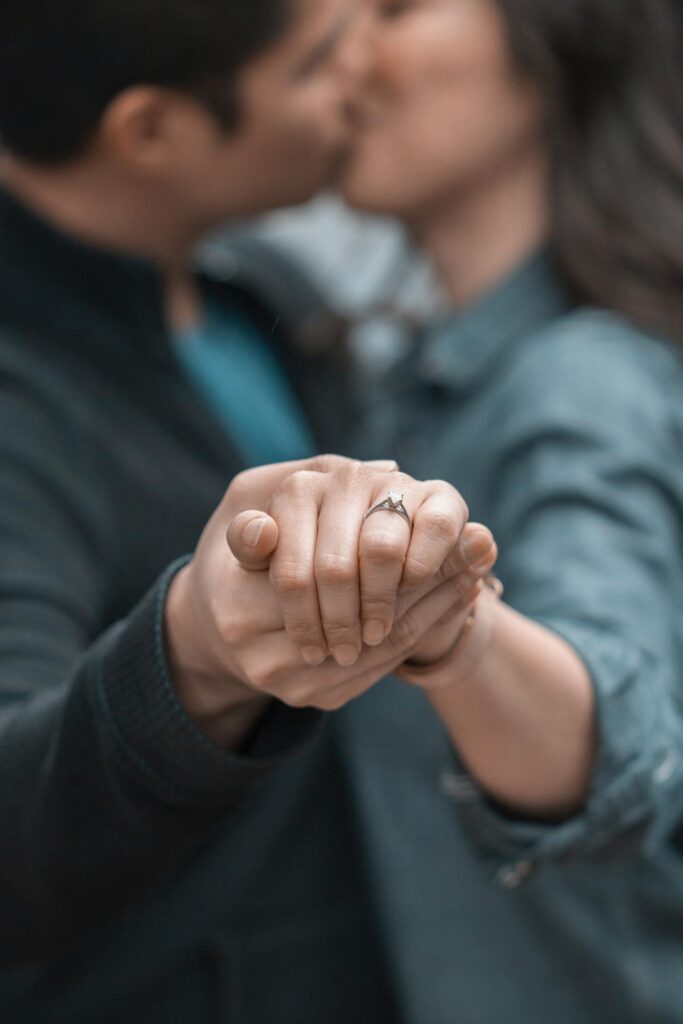 Cathedral style engagement rings really emphasize the center diamond by raising it up in a triangular shape, like in the photo. Line the band with smaller diamonds and you'll have a gorgeous engagement ring! 
Infinity Engagement Ring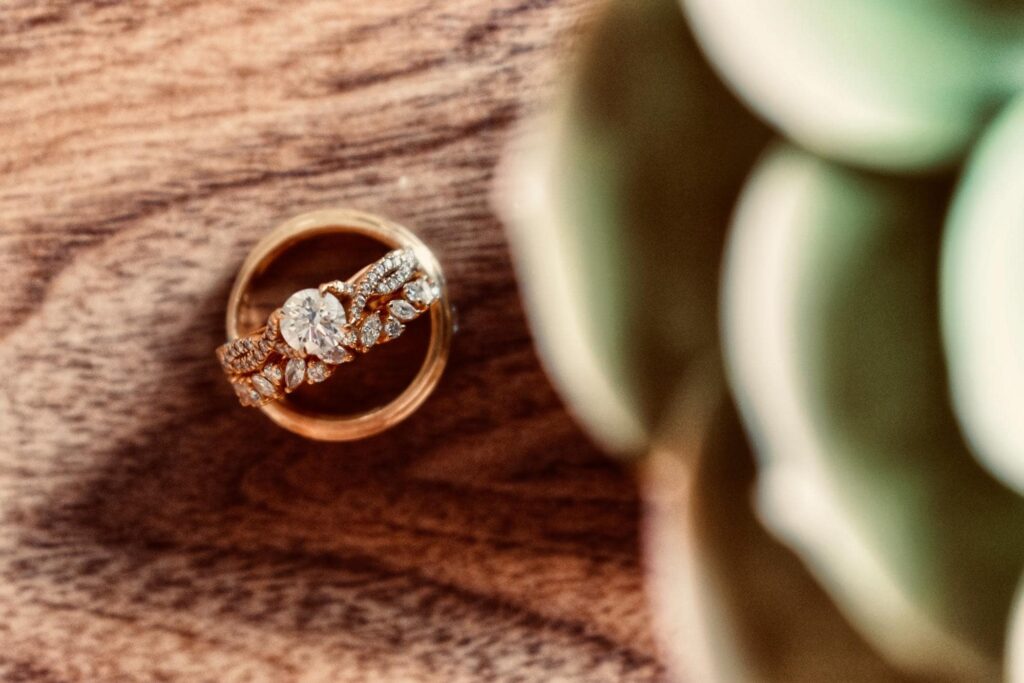 The Infinity style engagement rings while similar to the swirl style is its own intricate and unique design. Where the swirl twists and turns and surrounds the center diamond, the infinity twists, but doesn't surround its center diamond. If you like smaller, more dainty designs, then this might be the ring for you! 
Tension Engagement Ring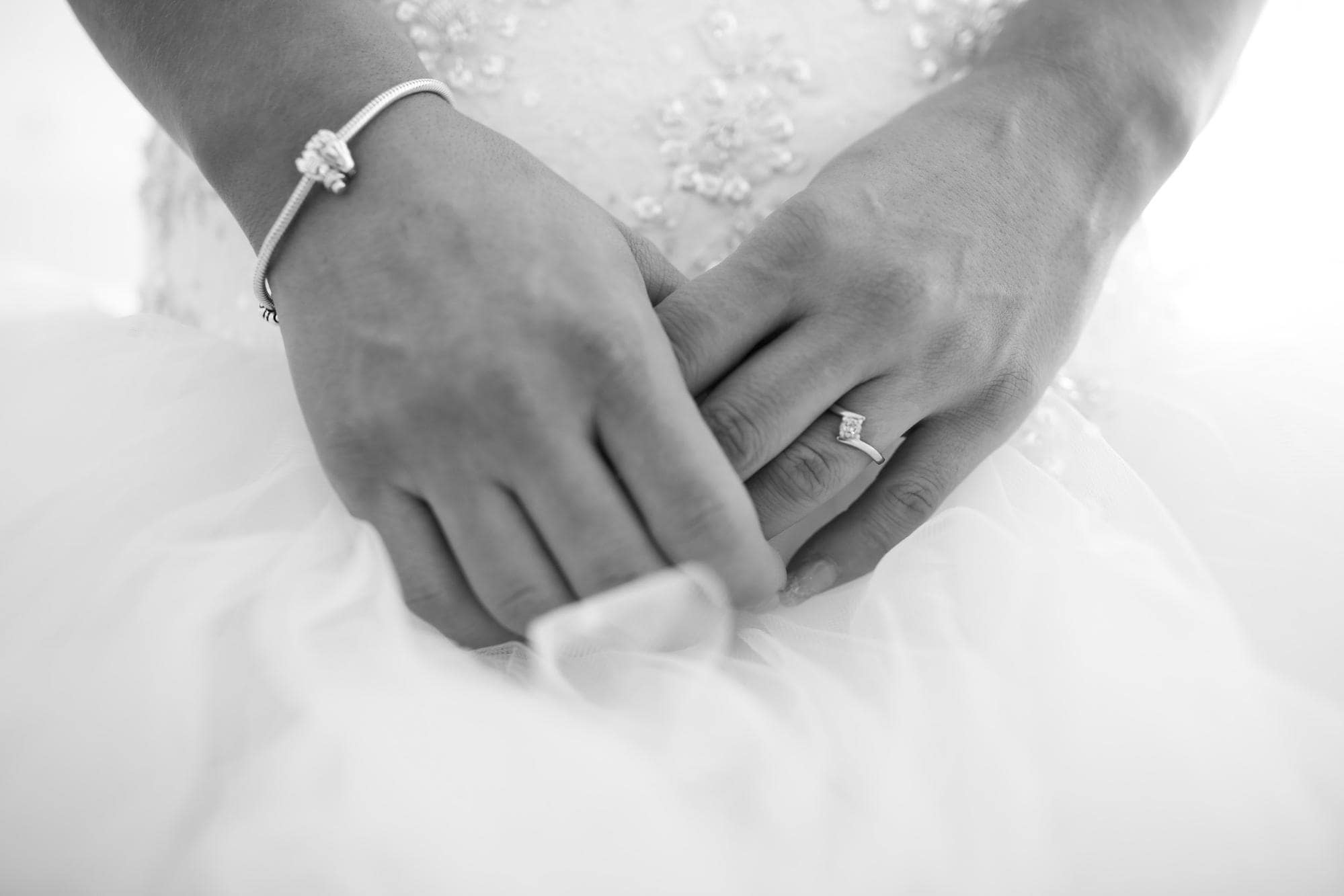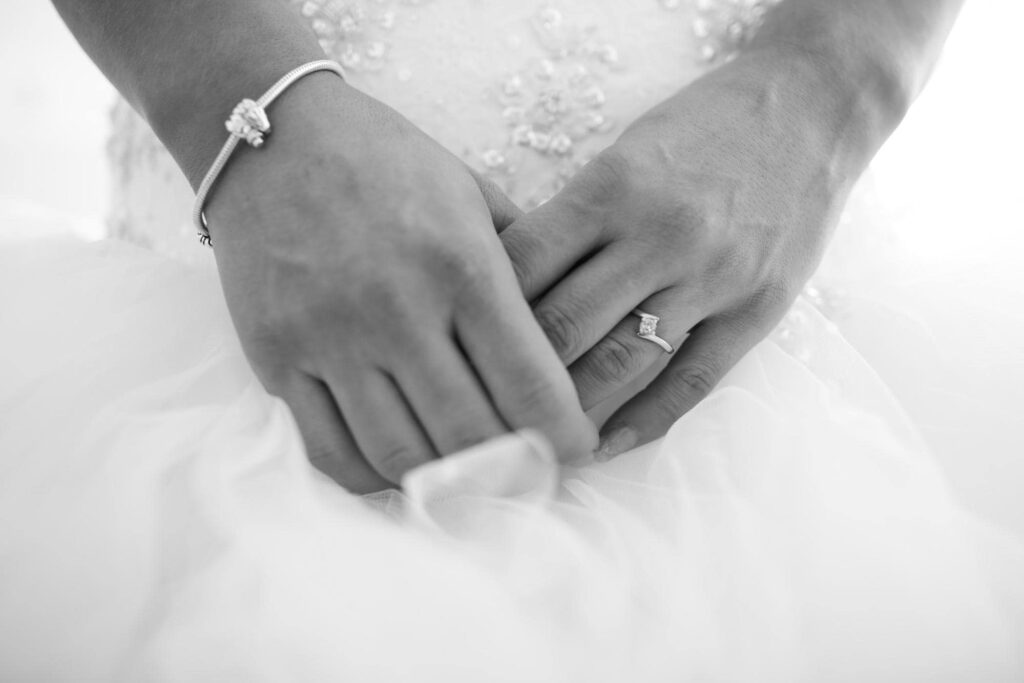 Tension engagement rings have been described as "artsy," or for brides who like more out of the box styles. Tension rings are named for the tension that is used to keep the diamond on place making it look as though the ring is suspended in the air. 
The metal band doesn't surround the stone but pinches it to emphasize it, giving it extra dimension and uniqueness!
Tips From the Pros

Number one, all of these styles are mostly starting points. Designers these days can do almost anything, which means they can mix several elements together for a very unique ring!
Rose gold and gold are IN! Silver is generally always the most popular, but lots and lots of brides are stepping away from this and going rosegold. If you like rose gold and silver, mix them together! 
The bottom line is, you can do whatever you want, so pick the perfect ring of your dreams!