Let me guess, you just started planning your wedding menu and don't know what to choose for your first course. With so many delicious ideas out there it can be a bit much to think about or know where to start. But as always, the Dallas Oasis Blog is here to help! We know ALL the things about weddings and ALL the things that go into planning one. SO. we have a list of 10 tasty first-course ideas for your wedding menu that will help you get a jump start!
And we won't tease you or make you scroll for ages to get to the one you want! Here is a helpful little sneak peek so you can click the one that makes your tastebuds water!
Caprese Salad | Salad | Pasta Salad | Tomato Basil Bisque | Mini Flatbreads or Pizza | Fresh Oysters | Sliders | Meat and Veggie Kabobs | Mini Tacos | Bruschetta
1. Caprese Salad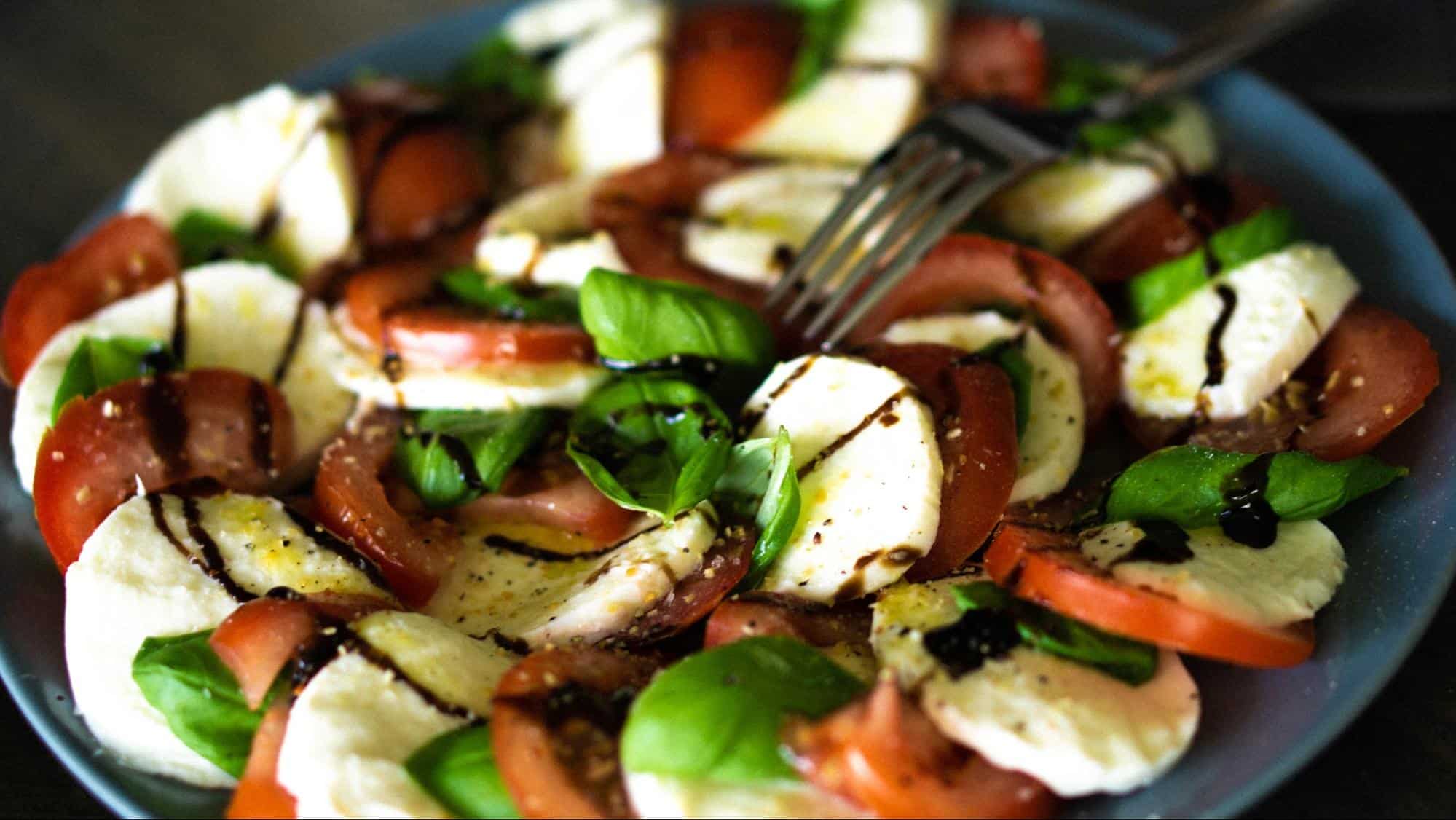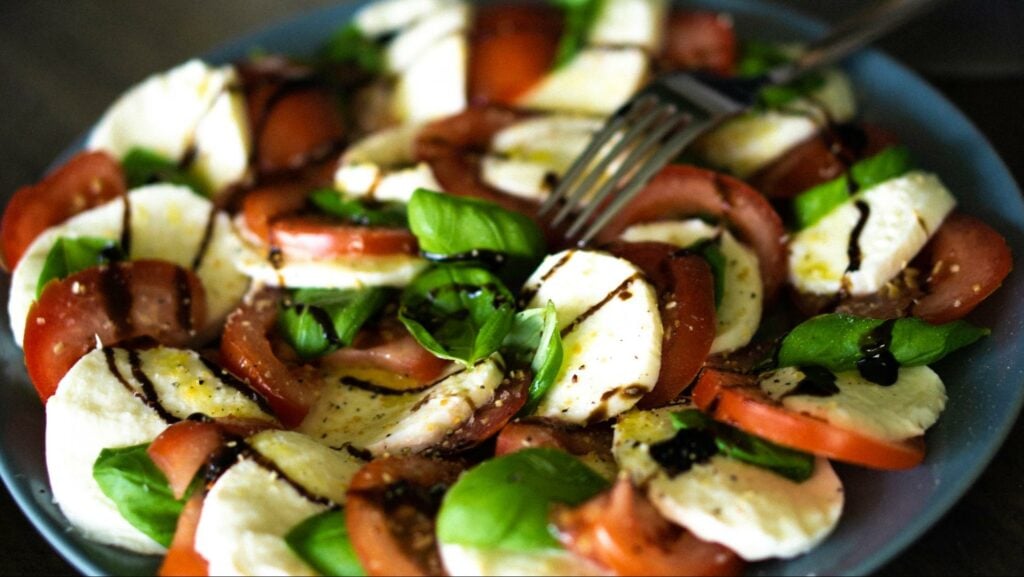 Caprese salad is a delicious and refreshing way to start dinner, add it to the menu for a classy and tasty start to the menu.
2. Salad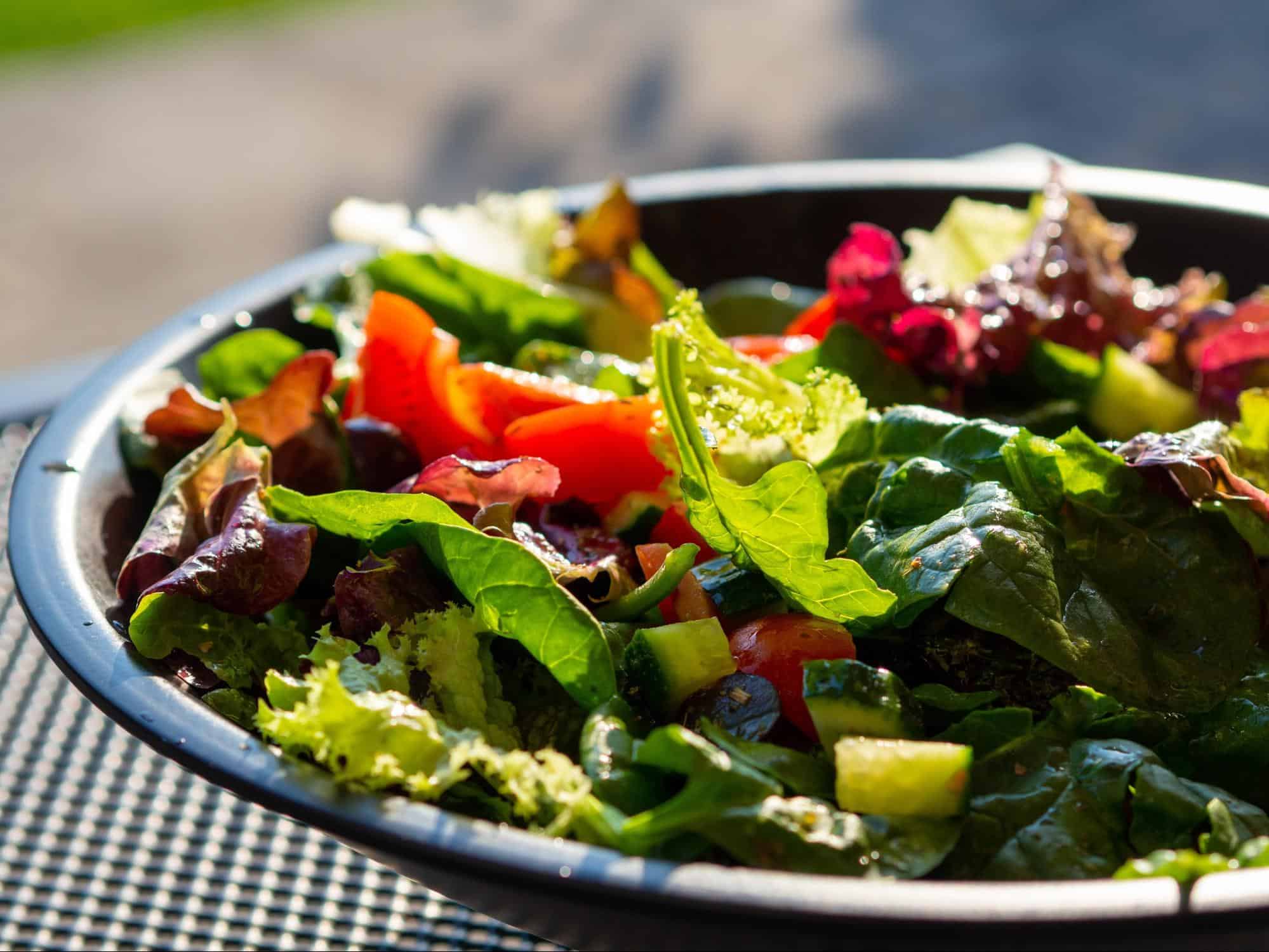 Salad is always a win, and you can make it whatever kind you want so that it fits the rest of your menu. A couple of great salad ideas for your wedding menu are a simple House Salad with red wine vinaigrette dressing, Caesar Salad, or a yummy Greek Salad.
3. Pasta Salad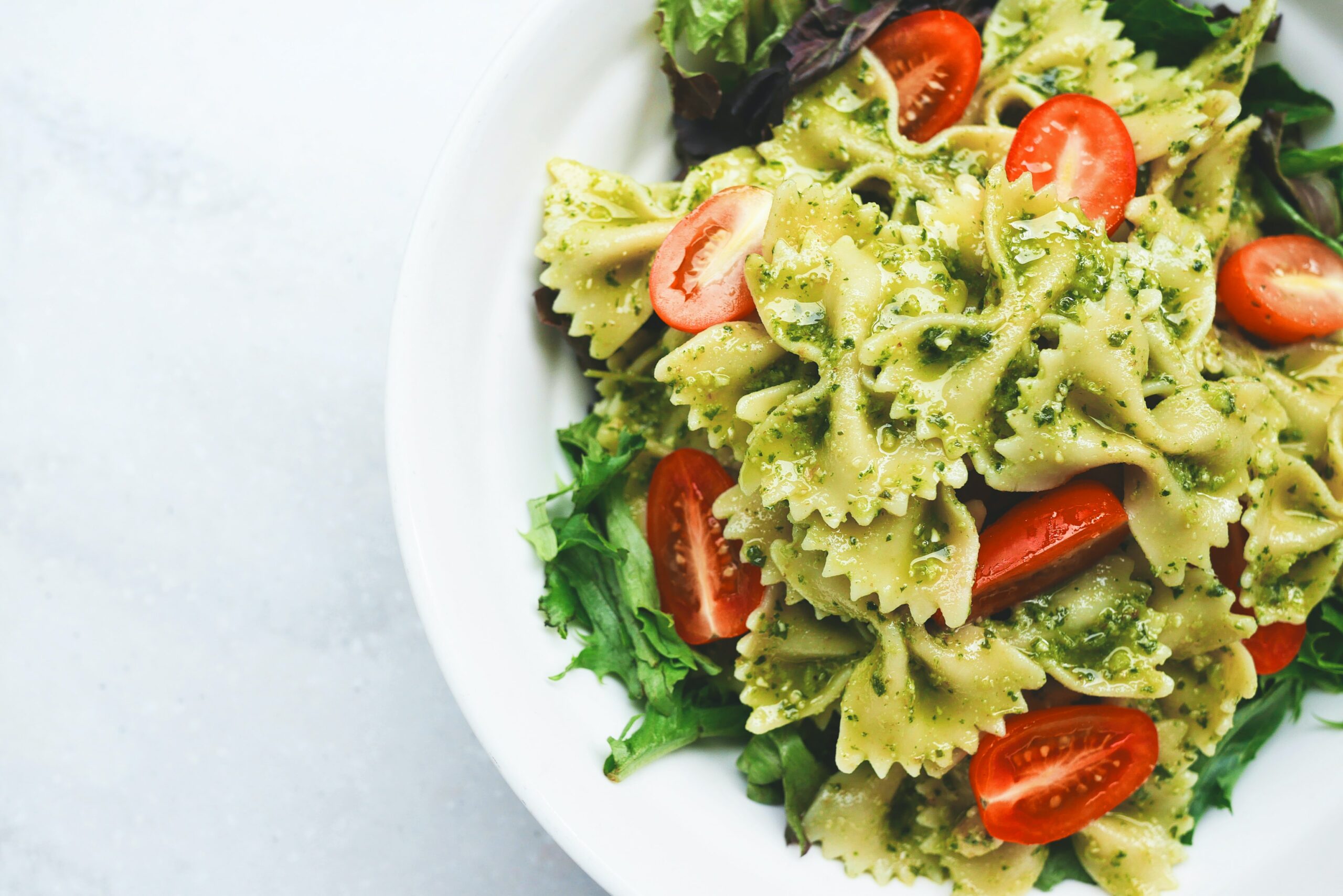 Pasta salads are positively delicious and there are countless recipes and types for you to choose from! And if you're looking for an elegant menu and elegant dish, you can't go wrong here. Pasta salad is a versatile dish that can spruce up your wedding vibe and make it expensive even if you're on a budget!
4. Tomato Basil Bisque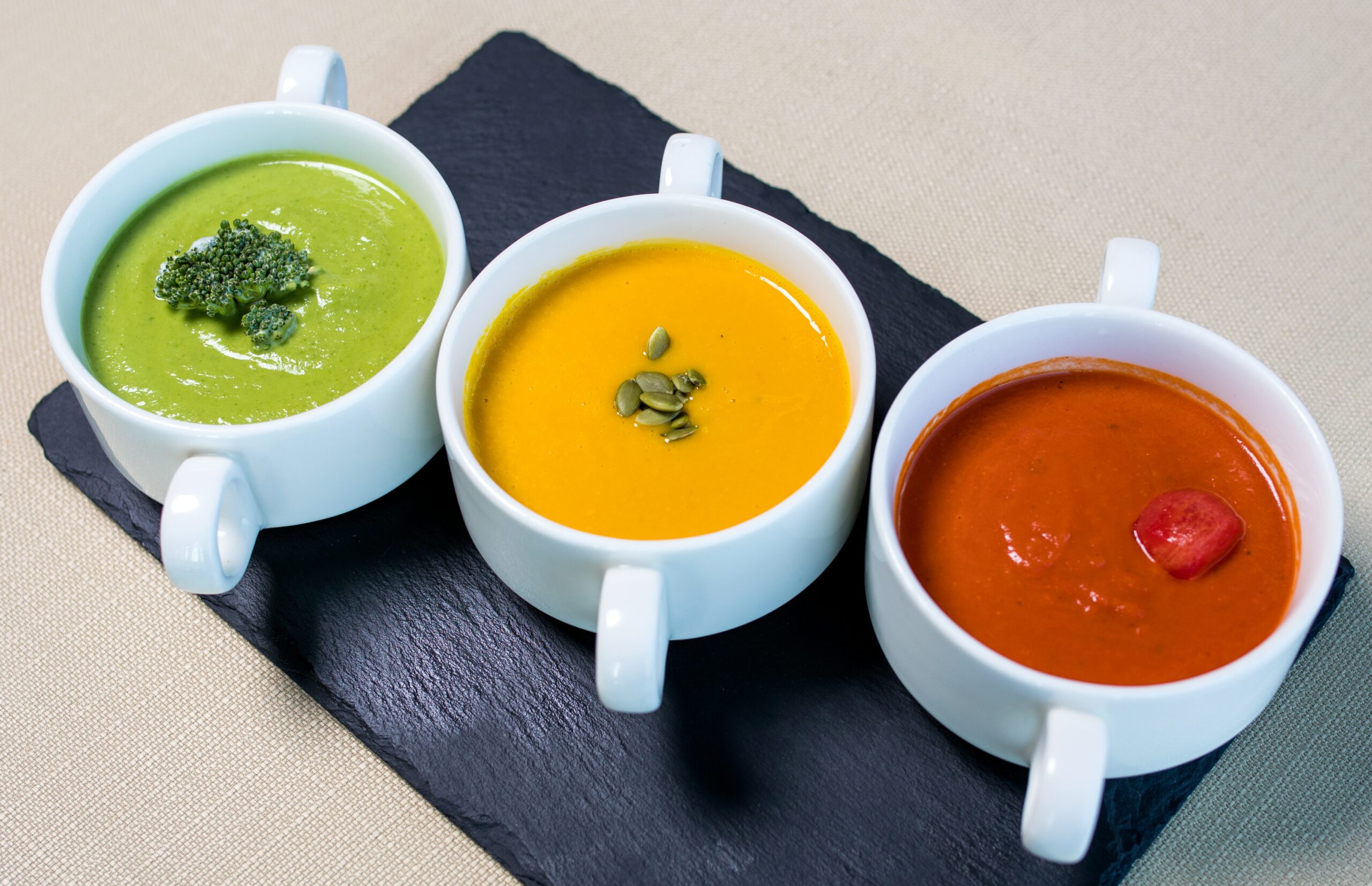 Soup is traditional and a great way to make your guests feel like they are at a classy and luxurious wedding. Tomato Basil Bisque, New England Clam Chowder, and Carrot Soup are three yummy options to choose from!
5. Mini Flatbreads or Pizzas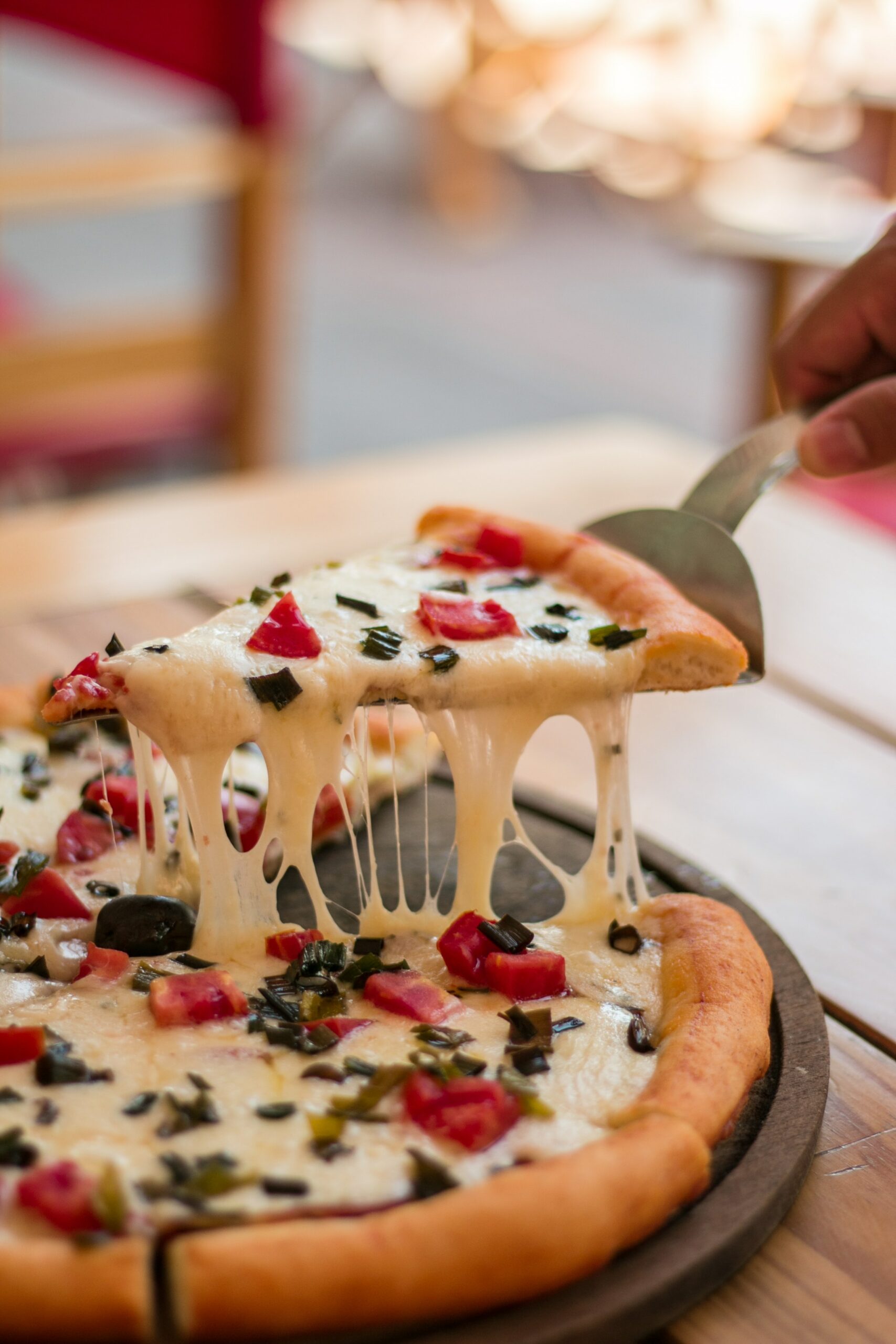 If you're going the Italian route, make your first course some tasty mini flatbreads or pizzas! This dish is another item that can fit both luxurious brides and grooms, as well as couples who are more on the casual side!
6. Fresh Oysters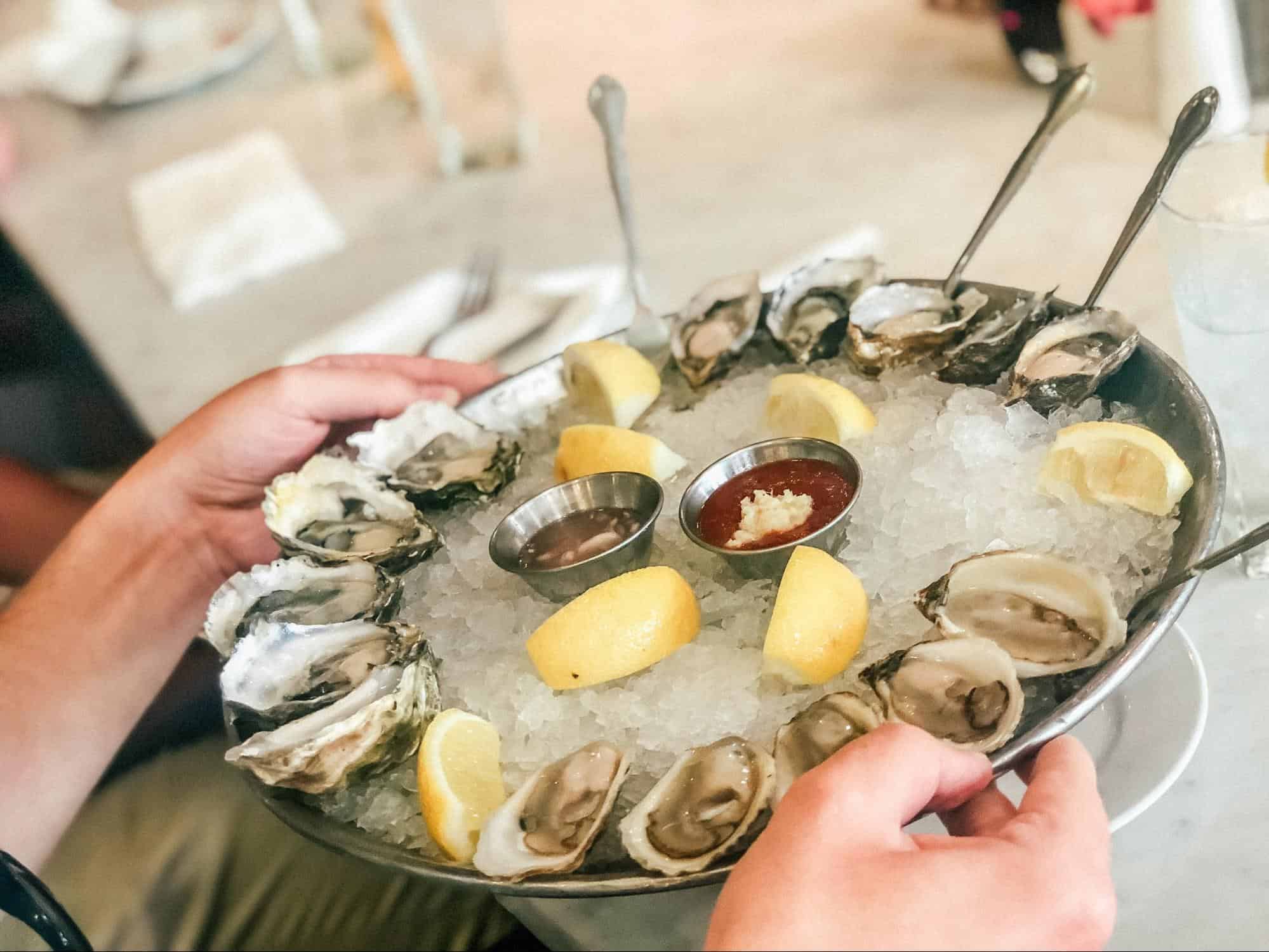 Can't decide on a specific food genre? Oysters are for you! Oysters are tasty and versatile! And they aren't confined to only Italian or seafood, you can pair these little guys with a combo of dishes–think of soup and pasta, they are great options!
7. Sliders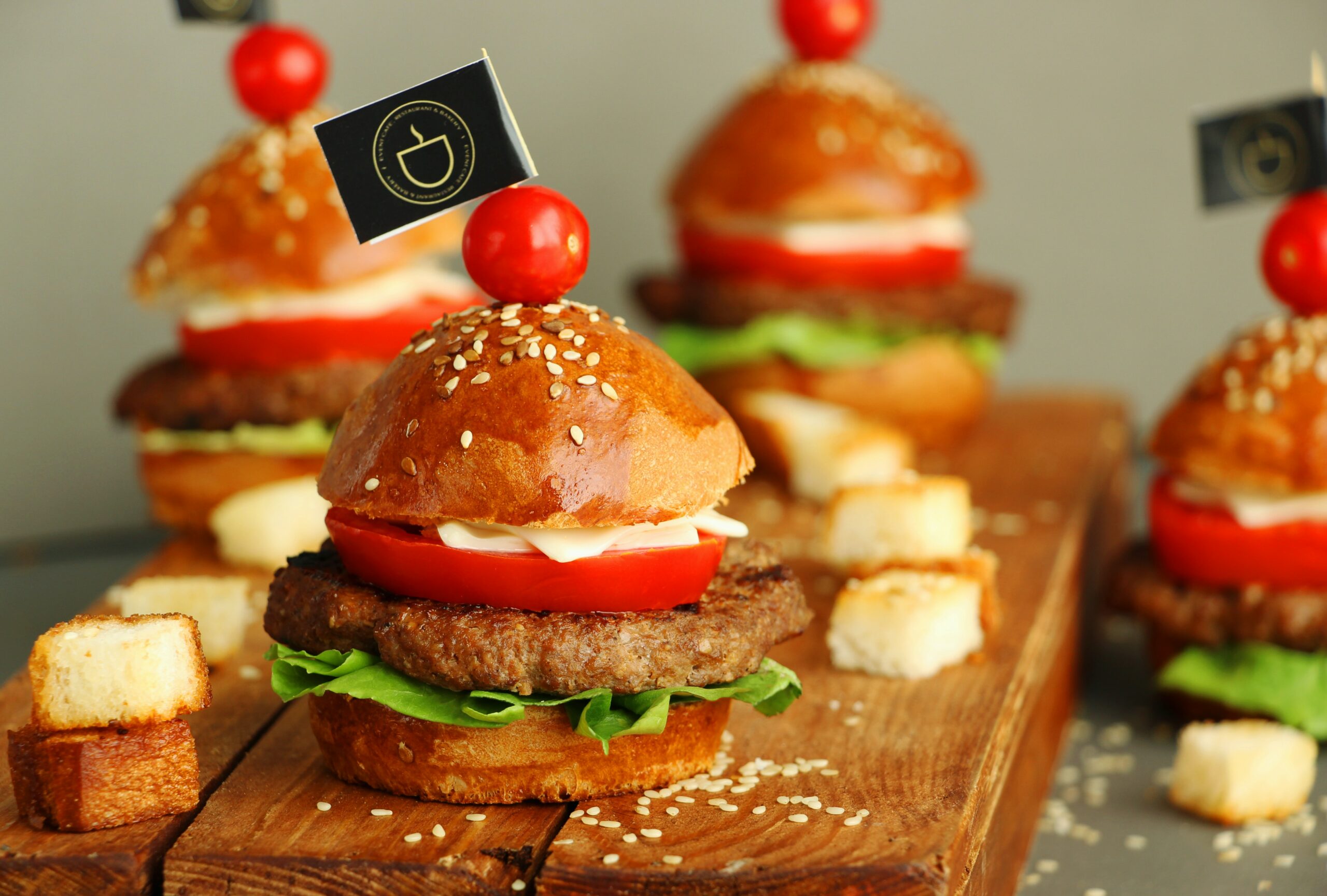 Sliders are fun, tasty, and fun to experiment with! You can make your mini sliders your own and add whatever kind of meat or veggie you want! Top them off with little flags that have your couple's initials or wedding date!
8. Meat and Veggie Kabobs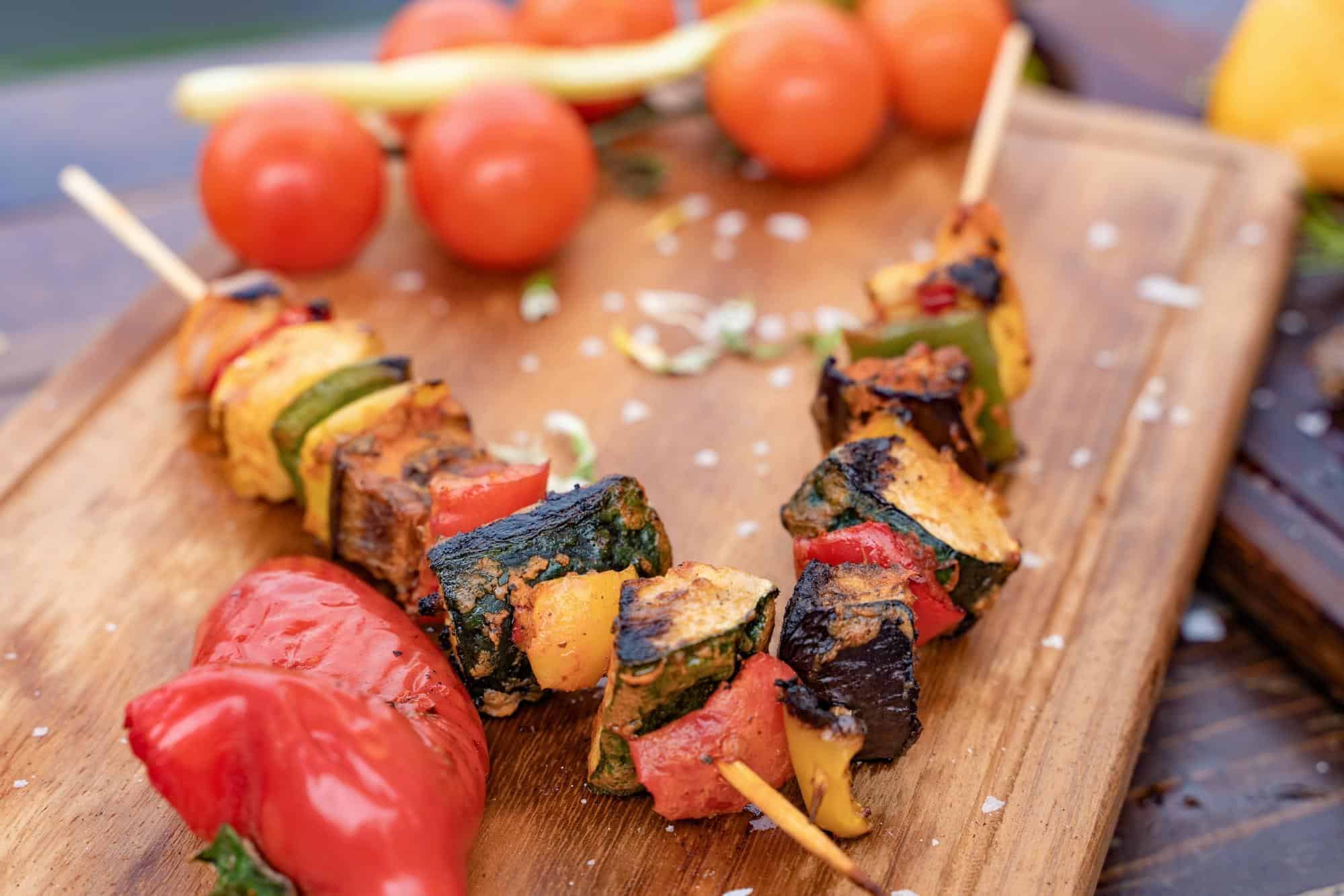 You can't go wrong with veggie and meat skewers! This is the perfect appetizer to whet your wedding guest's appetites!
9. Mini Tacos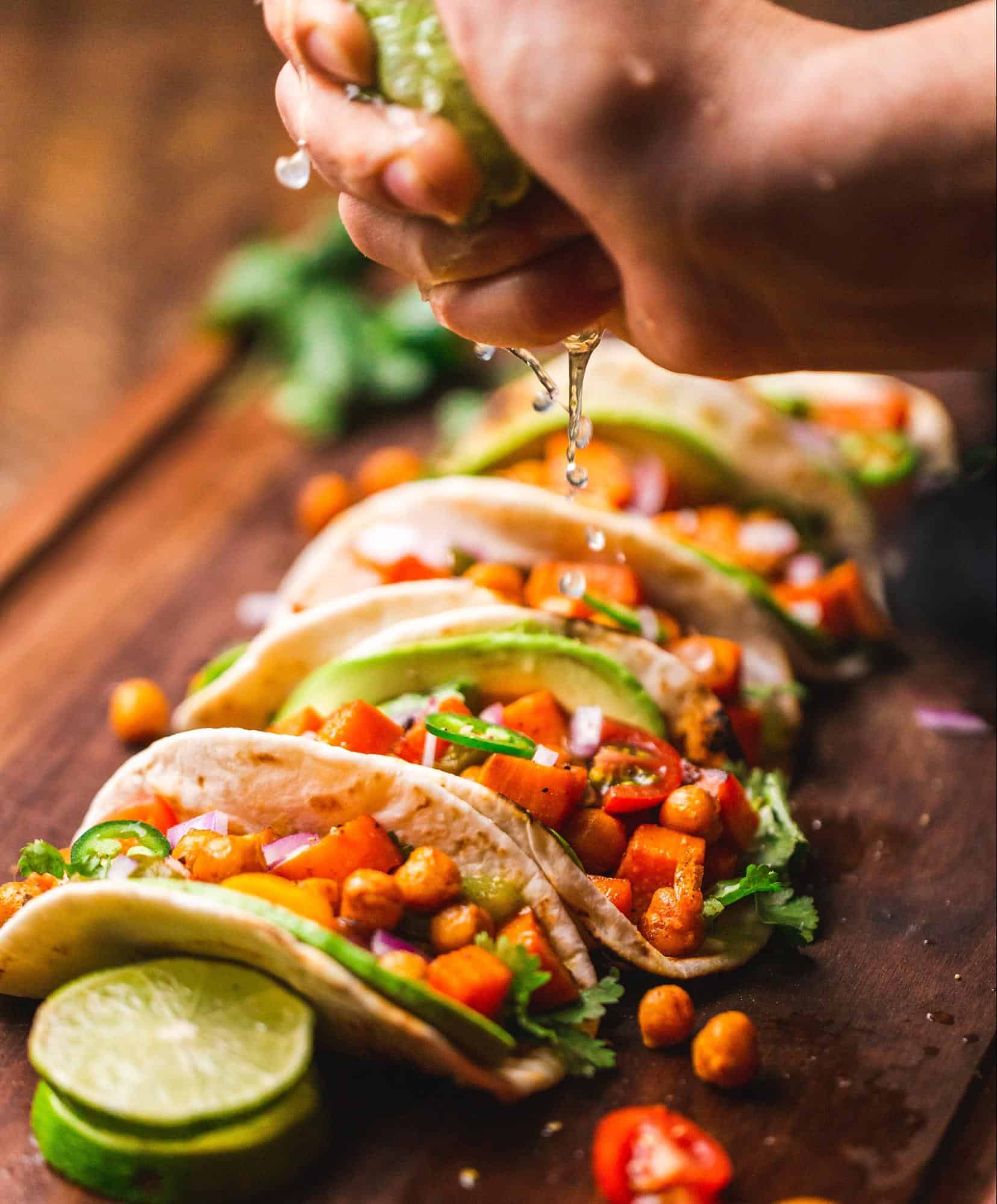 Everyone loves tacos so why not start the meal with tasty bites of tacos? To make things extra tasty and unique, provide multiple taco options so guests can have fun choosing their preferred taco while waiting for the main courses!
10. Bruschetta
Bruschetta is yet another classic food to start the evening with! And again, perfect for Italian lovers. Work with your caterer for creative and elegant plating options that fit your wedding style!