Weddings, much like love itself, are ever-evolving. With each passing year, new trends emerge, breathing fresh life into age-old traditions. 
And it looks like love is clearly in the air, and wedding bells are chiming louder than ever as we make our way through 2023 and step into the enchanting world of weddings in 2024. In the early months of this year, we have already seen a whirlwind of creativity, opulence, and endless possibilities when it comes to tying the knot, and the next few months will only bring even more surprises. 
As you prepare financially for marriage for a prosperous and fulfilling married life together, embracing the luxurious wedding trends of 2024 will set the stage for a celebration beyond your imagination.
In this article, we will explore ten wedding trends that will shape the matrimonial landscape this coming year, offering a glimpse into the realm of luxury celebrations. So, get ready to embark on a journey of refined sophistication and enchanting experiences.
Let's dive in! 
1. Grandiose Venues that Exude Extravagance
In 2024, more and more couples will seek out venues that embody luxury and splendor. From exquisite historic castles and lush gardens to breathtaking seaside villas and charming ranches, the emphasis is on finding remarkable settings that leave guests in awe. 
Picture saying your vows amidst the grandeur of a centuries-old chateau or overlooking the glistening waters of a secluded private beach. These enchanting venues set the stage for an unforgettable celebration.
2. Bespoke Wedding Attire 
Luxurious weddings demand exquisite fashion statements. In 2024, expect to see a resurgence of bespoke bridal wear and other wedding attire, where every detail is meticulously crafted to reflect the couple's unique style and even their cultural heritage.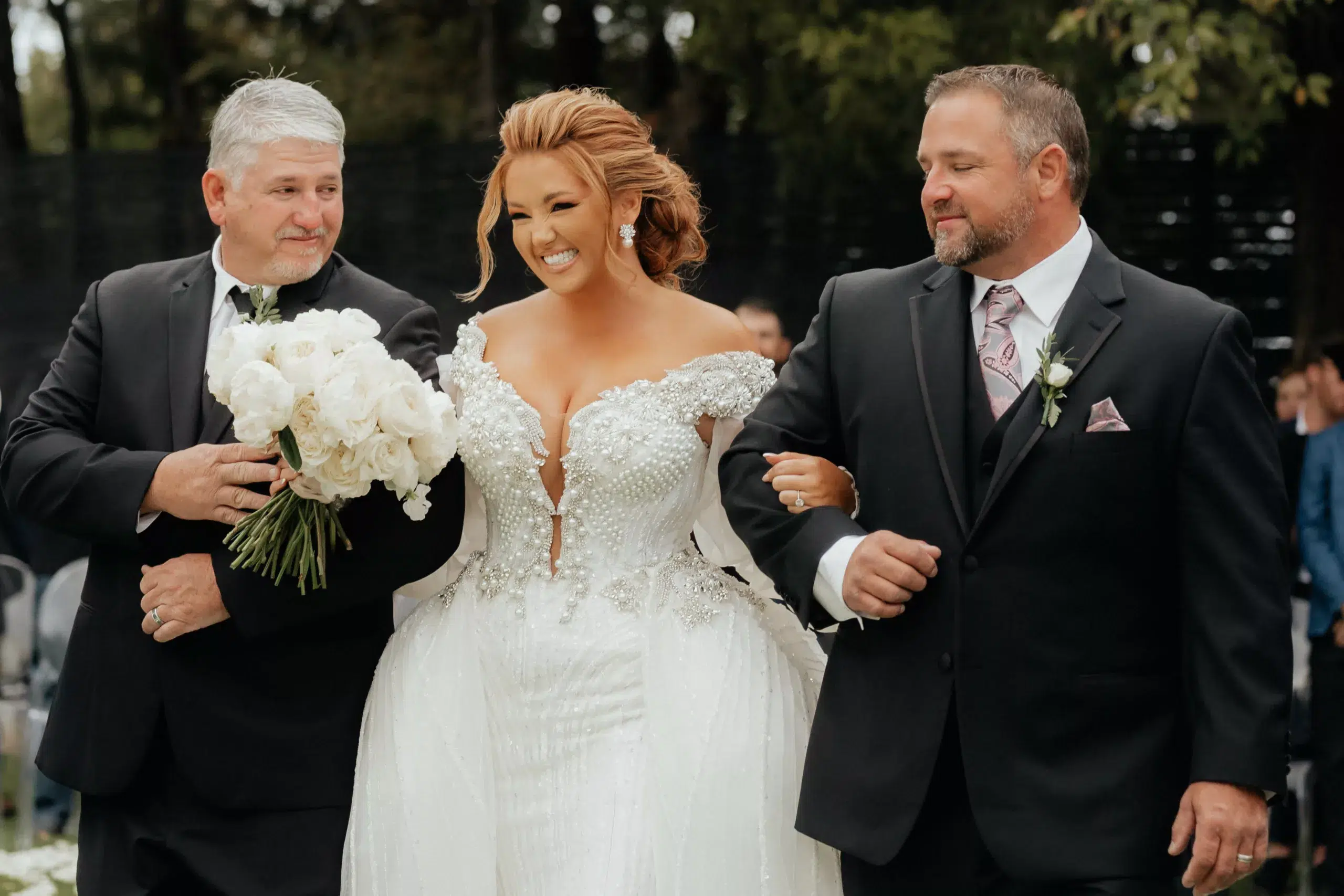 From hand-stitched embroidery that symbolizes ancestral traditions to customized designs that pay homage to their roots, couture wedding gowns and tailored suits become not only a fashion statement but a celebration of cultural identity. 
The use of luxurious fabrics such as silk, lace, and velvet further enhances the regal ambiance, ensuring the couple radiates sophistication while proudly embracing their cultural heritage.
3. Immersive Guest Experiences 
Creating an unforgettable experience for wedding guests has become an art form. In 2024, couples are focusing on immersive experiences that transport their loved ones to a world of enchantment.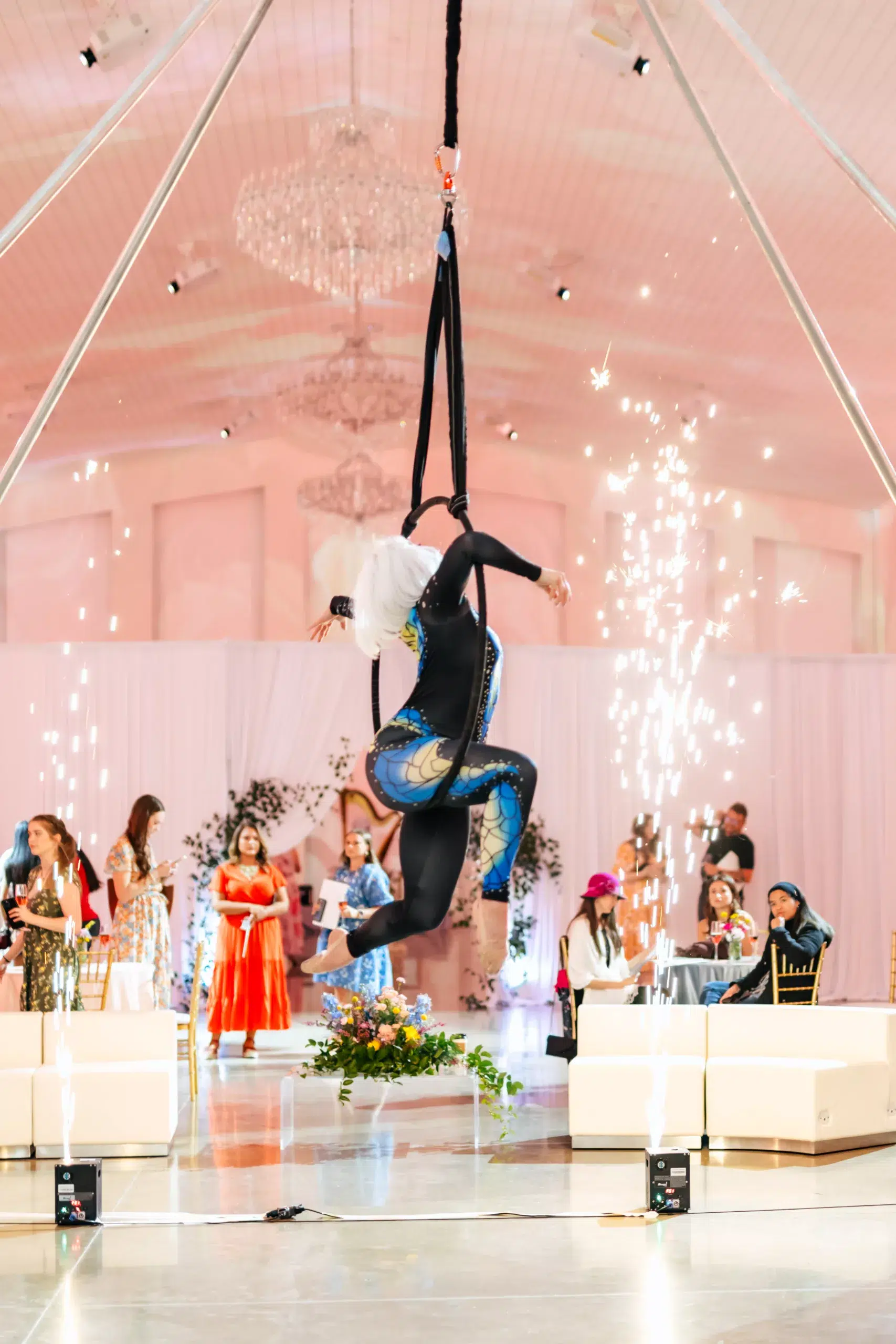 From aerial acrobats and firework displays to live orchestras and theatrical performances, every element of the celebration is carefully curated to captivate and delight. The aim is to leave a lasting impression, ensuring guests reminisce about the magical affair for years to come.
4. Artistic Floral Installations 
Flowers have long been an integral part of weddings, but in 2024, they are taking center stage in mesmerizing ways. Extravagant floral installations, suspended from the ceiling or cascading down walls, create a stunning visual spectacle.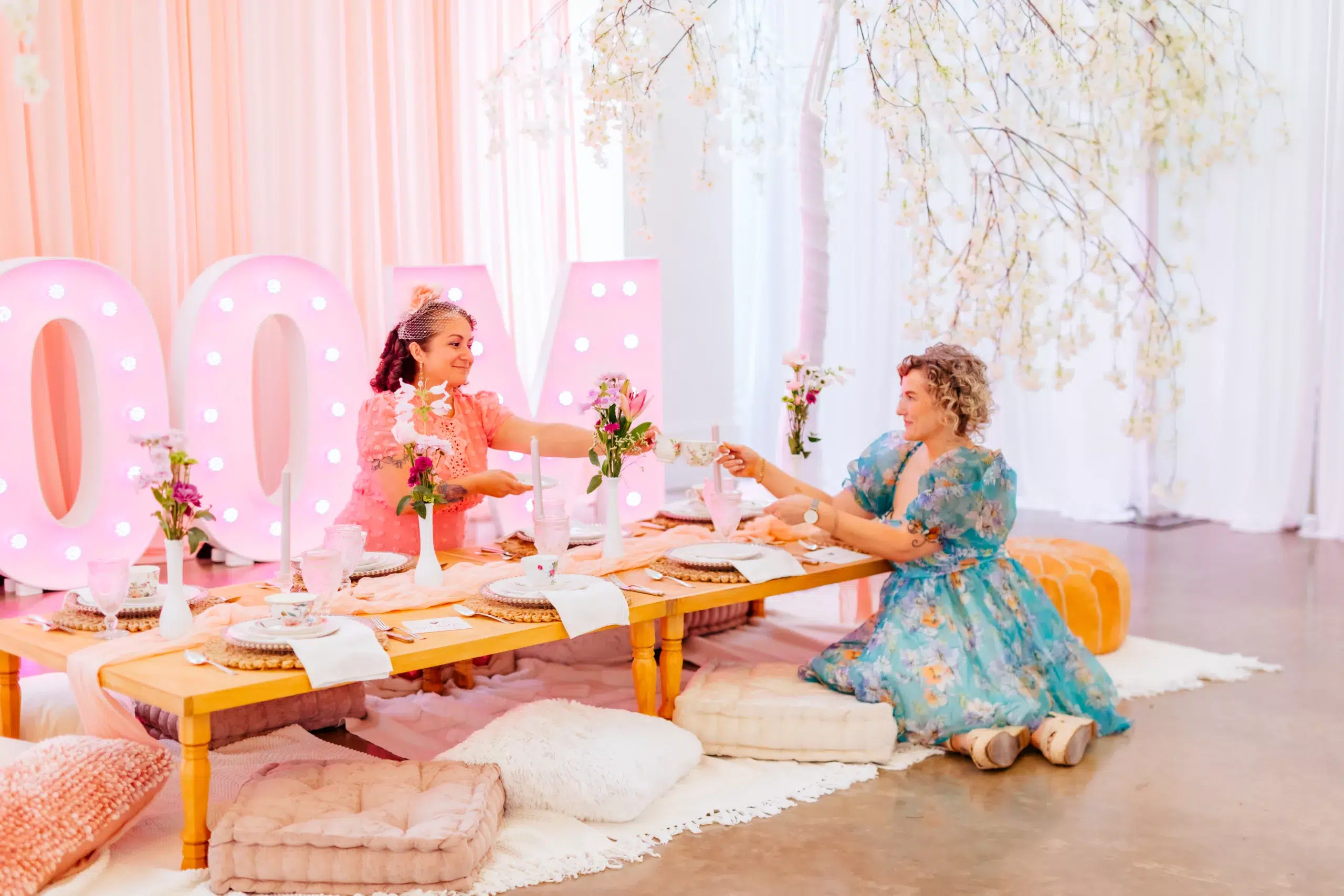 Imagine walking down an aisle adorned with a canopy of blossoms, or dining under a ceiling of suspended floral clouds. These artistic displays elevate the ambiance, exuding opulence and beauty at every turn.
5. Culinary Excellence 
A lavish wedding celebration is incomplete without a culinary journey that tantalizes the senses. In 2024, brides and grooms are embracing gastronomic delights that showcase creativity, finesse, and a fusion of flavors. 
Michelin-starred chefs and renowned caterers are crafting personalized menus, incorporating exquisite ingredients and innovative presentation. From interactive food stations to gourmet tasting menus, the dining experience becomes a work of art—your wedding guests will definitely crave more! 
6. Enhanced Technological Integration 
Weddings in 2024 are seamlessly blending tradition with cutting-edge technology. Brides and grooms are embracing innovative ways to enhance the guest experience, from digital invitations and interactive wedding websites to live-streaming ceremonies for loved ones unable to attend.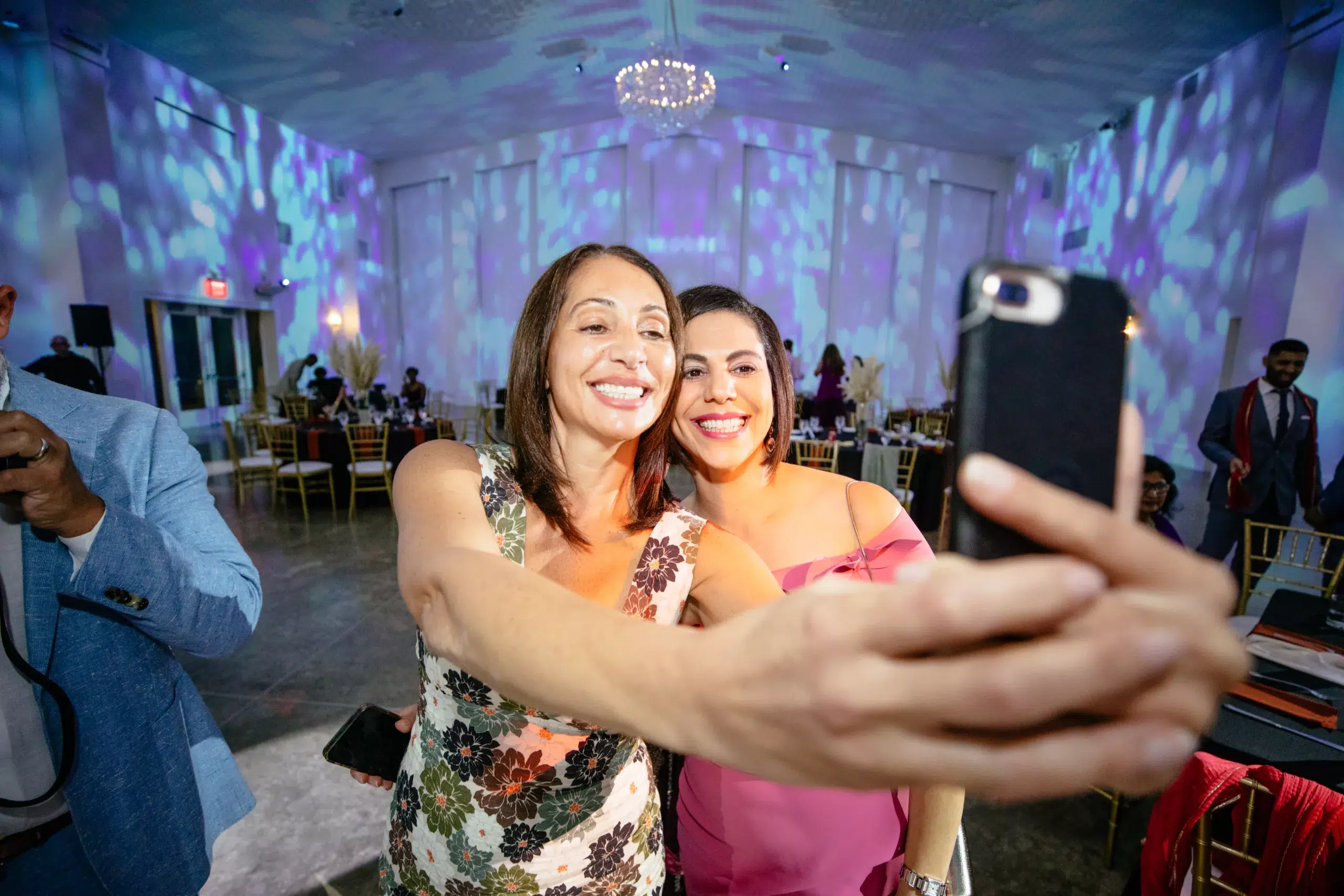 LED dancefloors, holographic displays, and projection mapping create an otherworldly atmosphere, elevating the celebration to a new level of sophistication.
7. Sustainable Celebrations 
With sustainability becoming increasingly important, brides and grooms are incorporating eco-conscious elements into their wedding plans. From ethically sourced decor and locally grown floral arrangements to eco-friendly favors and zero-waste catering, couples should seriously consider sustainability in every aspect of their wedding.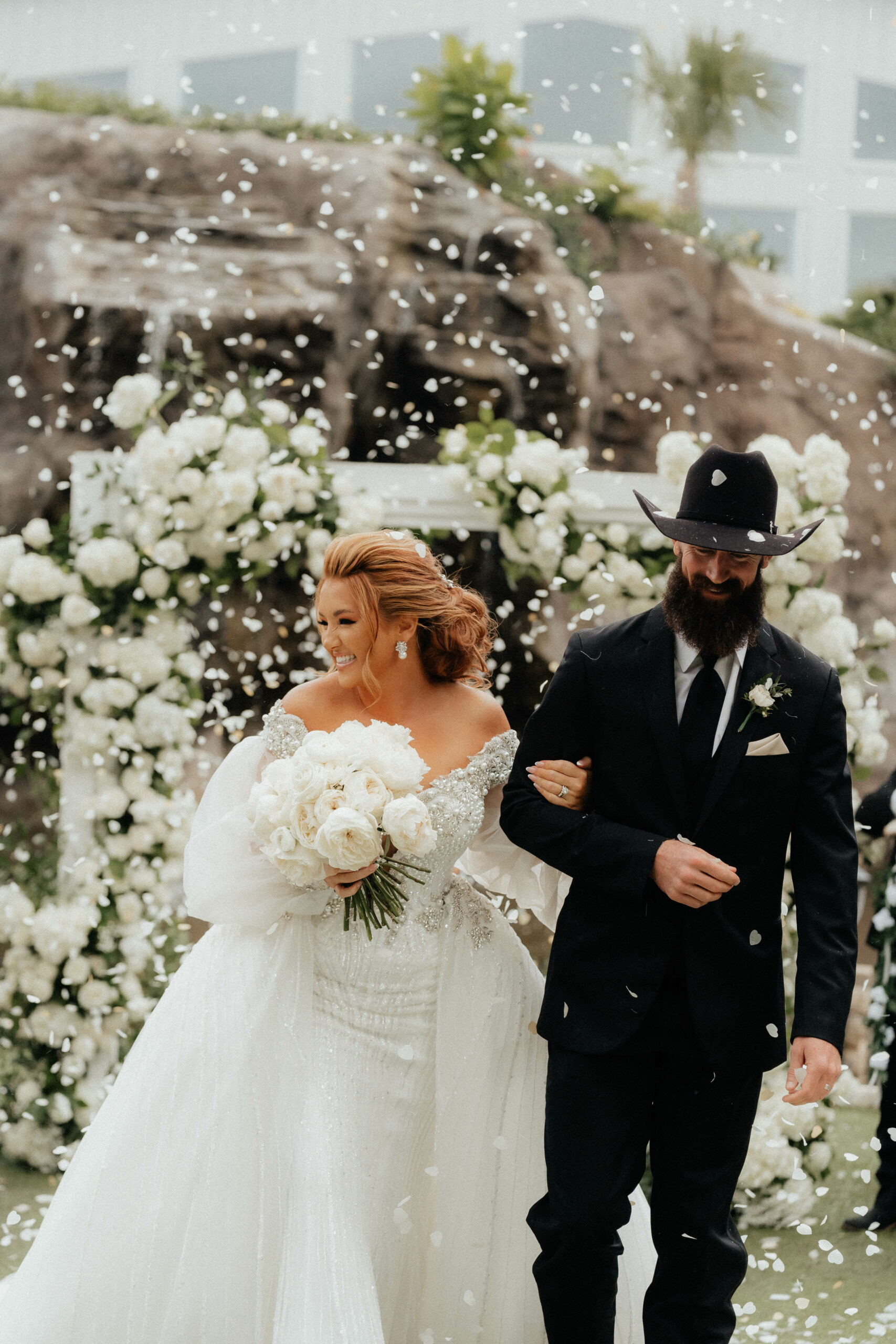 By choosing sustainable options, you not only contribute to the environment but also inspire your wedding guests to adopt eco-friendly practices in their own lives.
8. Personalized Wedding Stationery 
In 2024, couples are going beyond traditional wedding invitations and opting for personalized wedding stationery that reflects their unique style. From custom-designed monograms and wax seals to hand-calligraphed details, every element of the stationery becomes a work of art.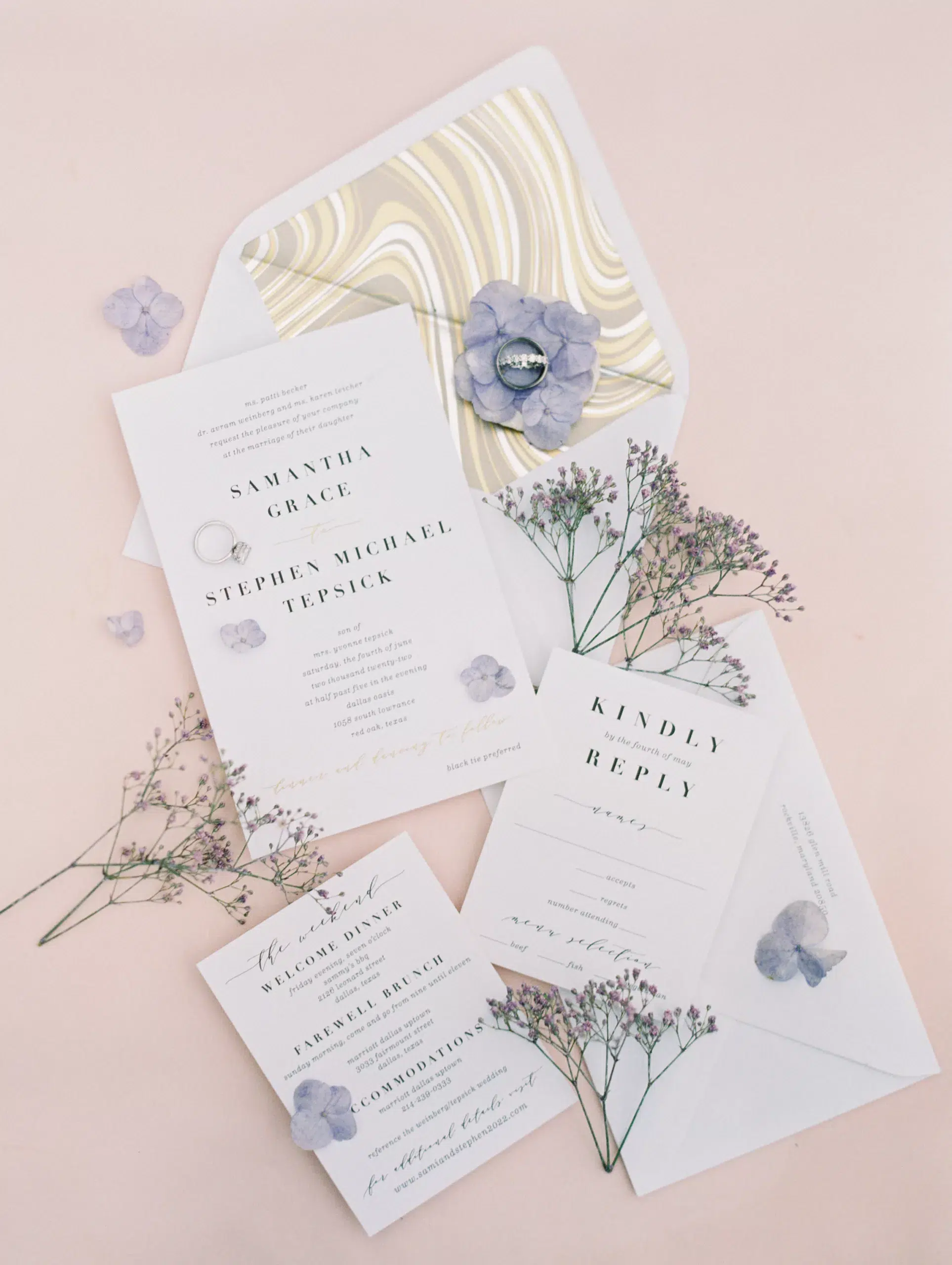 Luxurious paper stocks, intricate designs, and lavish finishes add a touch of elegance, setting the tone for the entire wedding experience.
9. Statement Lighting 
Lighting plays a crucial role in creating the desired ambiance at a luxurious wedding. In 2024, couples are using statement lighting as a design element to transform their venues into magical wonderlands.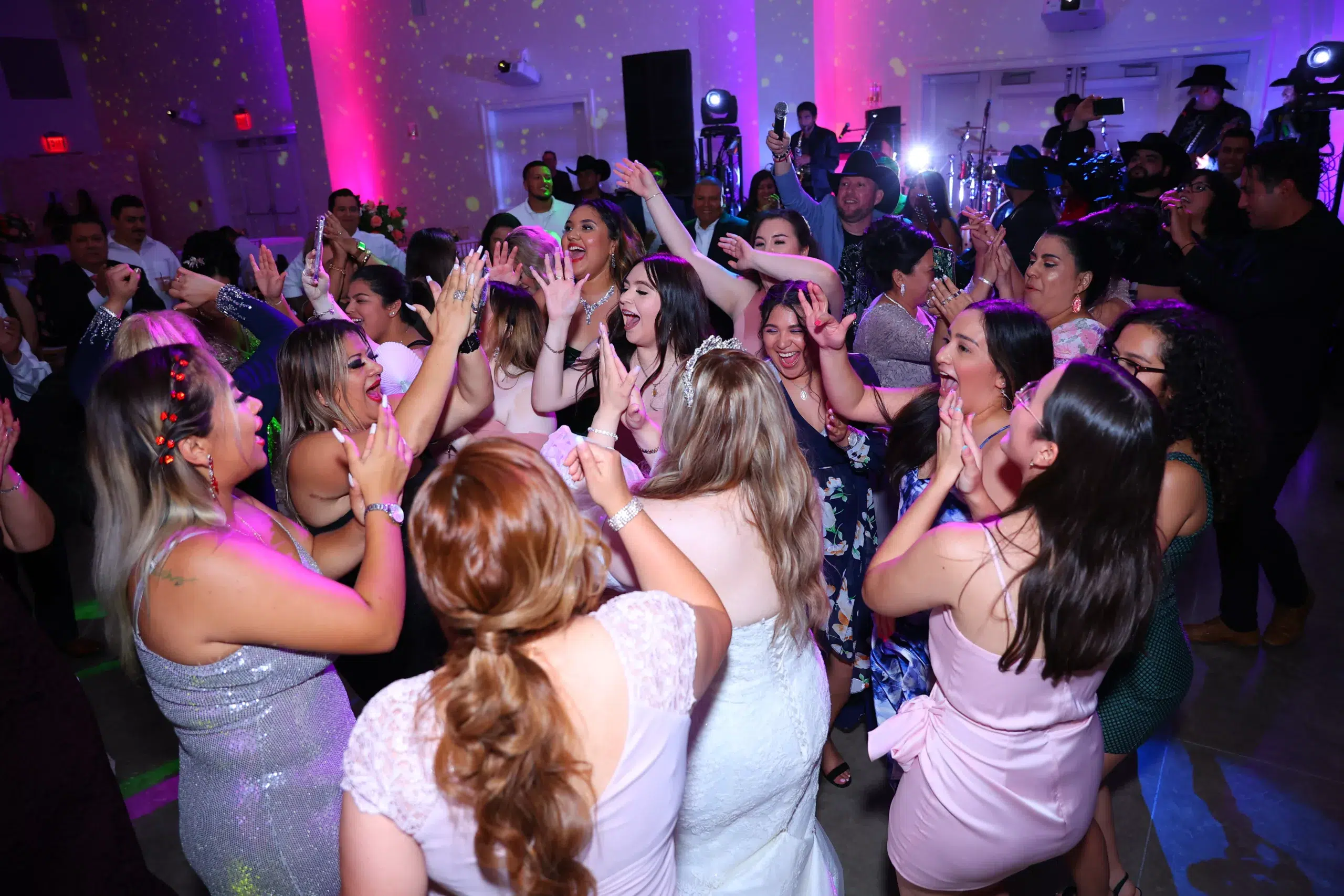 From enchanting chandeliers and cascading fairy lights to mesmerizing projections and intricate light installations, the right lighting elevates the atmosphere, adding a sense of drama, romance, and grandeur.
10. Smoke Mines
Smoke mines are the latest and greatest trend that brides are running en masse to. This new trend which received its fame from viral Tik Tok videos is the latest in the wedding WOW factor world.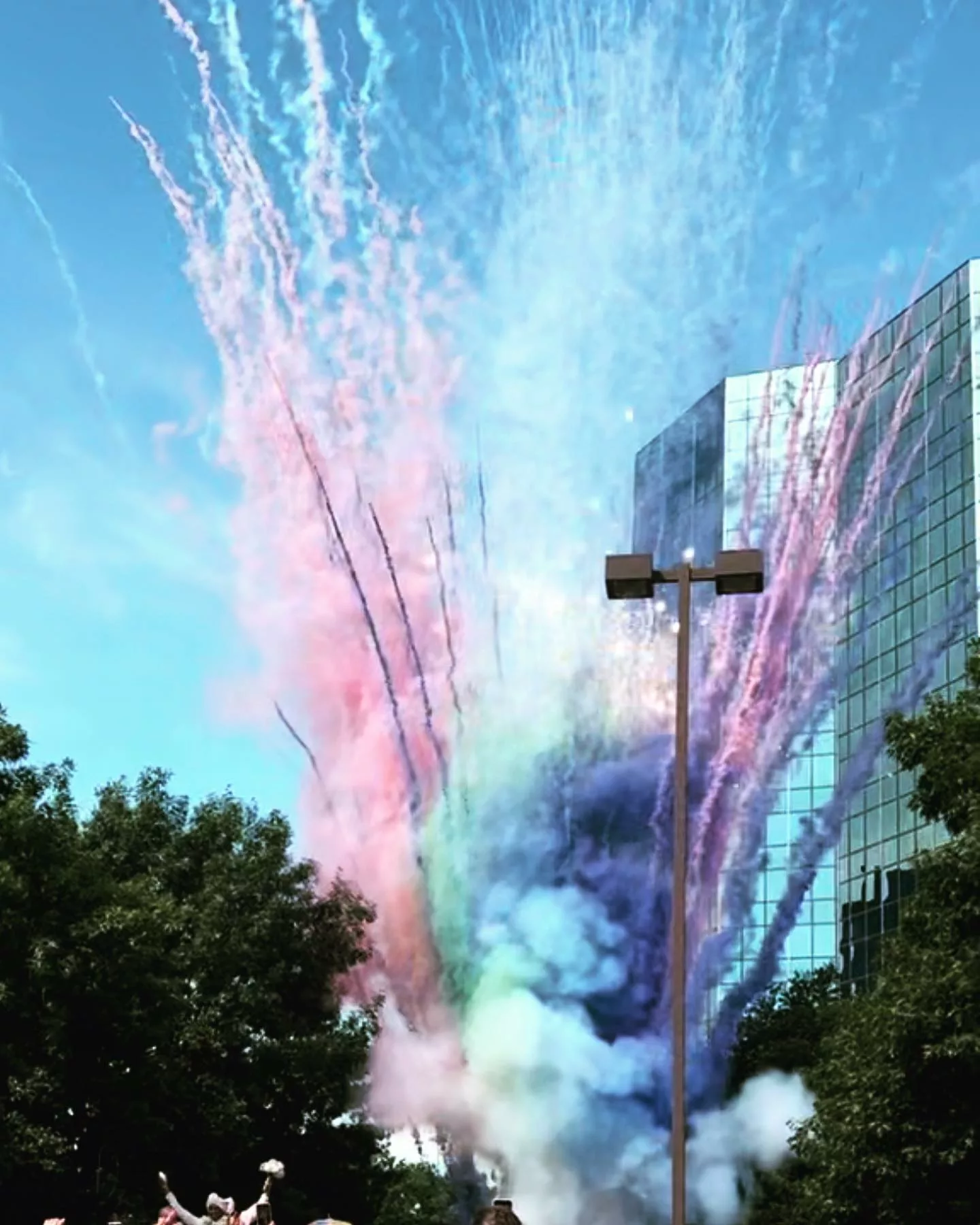 We love this one in particular because it captivates your wedding guests and visually expresses in vivid colors, the excitement and joy that this new stage of life is bringing! Brides looking for a ceremony ender, or a daytime grand exit, grand entrance, or send-off, can look no further, as this gives you the full effect of fireworks but in daylight hours!
Wanna find out more about these gorgeous colorful smoke mines? Head on over to Pyrotex, one of our favorite fireworks and effects vendors in Dallas!
Embracing An Opulent Wedding: A Gateway to a Lifetime of Luxury
In the realm of luxurious weddings, 2024 is poised to be a year of unparalleled opulence and sophistication. From grandiose venues to bespoke attire, immersive experiences to culinary excellence, each trend promises an extraordinary celebration that will leave a lasting impression on all who attend. 
As you embark on this enchanting journey, remember that preparing financially for such a lavish affair is essential to ensuring a seamless and prosperous wedding experience for both you and your guests. By aligning your resources and making thoughtful financial decisions, you can curate a celebration that reflects your unique style and vision without compromising on the luxury and elegance that define this remarkable occasion. 
So, indulge in the trends that speak to your heart, create unforgettable memories, and prepare for a prosperous and fulfilling married life together! 
For more insightful articles, check out Dallas Oasis' Blog today.