Planning a wedding comes with a lot of celebrations, from engagement parties to wedding or bridal shower events, and then on to your bachelor and bachelorette parties. But what is a bridal shower, exactly?
A bridal shower is a party usually held for the bride-to-be in the months leading up to her wedding. It's an opportunity for her close friends and family to celebrate her upcoming nuptials and to help her get excited for the big day.
While bridal showers used to be relatively small gatherings, they have become increasingly elaborate in recent years. Some brides now opt for large, luxurious parties complete with catering and entertainment. Others prefer more intimate gatherings where they can spend quality time with their loved ones.
No matter what style of bridal shower you choose, it is important to plan ahead so that everything goes smoothly on the big day. With a little planning and some help from friends and family, you can make sure that your bridal shower is a memorable event. The guide below will help you understand everything you need to know about throwing a bridal shower!
Why Is It Called A Bridal Shower?
The name "bridal shower" comes from the custom of giving gifts to the bride that would help her set up her new home. This wedding tradition dates back to the Victorian era, when it was brought to America by English colonists. It quickly became a popular way for brides-to-be to gather with their families and female friends.
Today, bridal showers are still a popular way for brides-to-be to celebrate with their loved ones.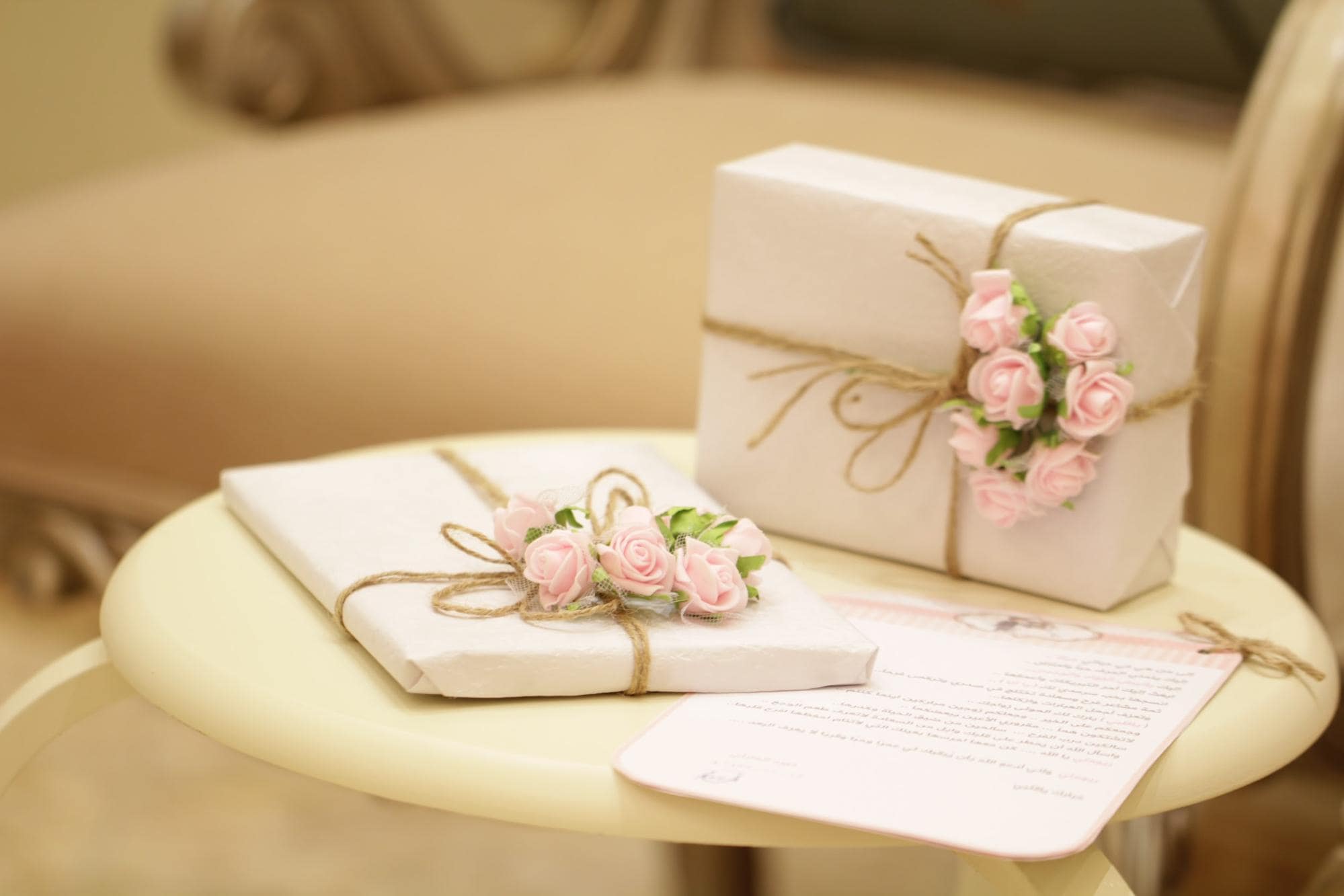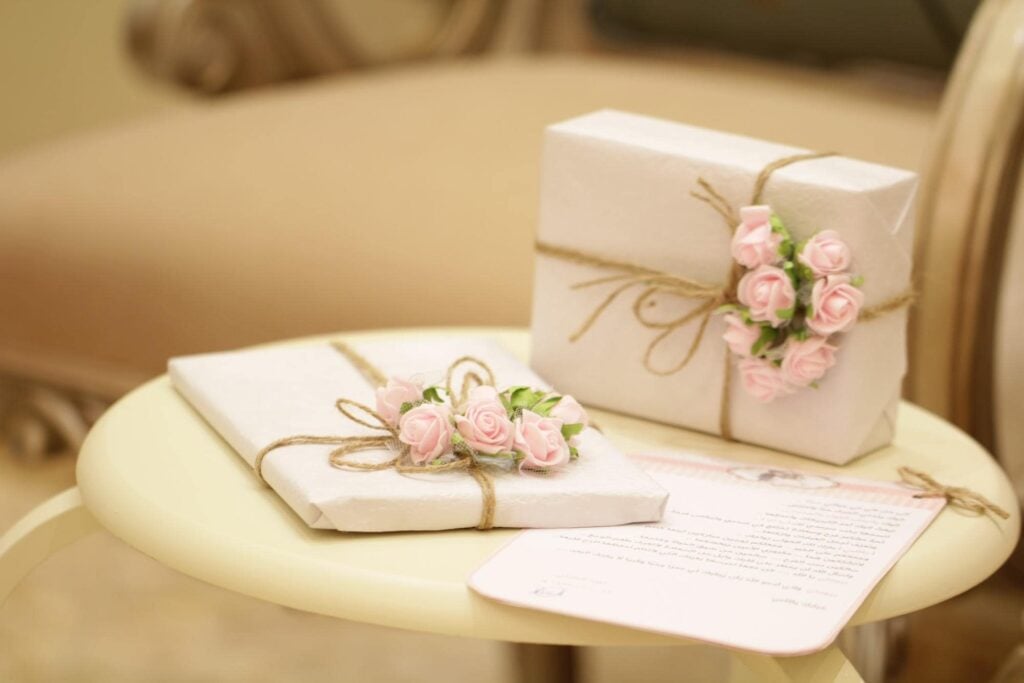 Who Comes To Your Bridal Shower?

This is an event specifically for the bride, which means no men are allowed. Many bridal showers include female friends and relatives like aunts, grandmas, the bride's mother, and the mother of the groom. This is because brides generally don't want their older relatives included in their bachelorette party, but of course, that's up to you.
The main purpose of the party is for all your female friends to come over (or go out to a restaurant or some other destination) and shower you (Mrs. Bride-To-Be) with gifts in anticipation of your new life as a married woman.
As the bride, you can still invite whomever you want. Just remember one important note: your bridal shower guest list is a bit different from your wedding guest list. Not everyone invited to the wedding reception is invited to the bridal shower, but everyone invited to the bridal shower should be invited to the wedding reception!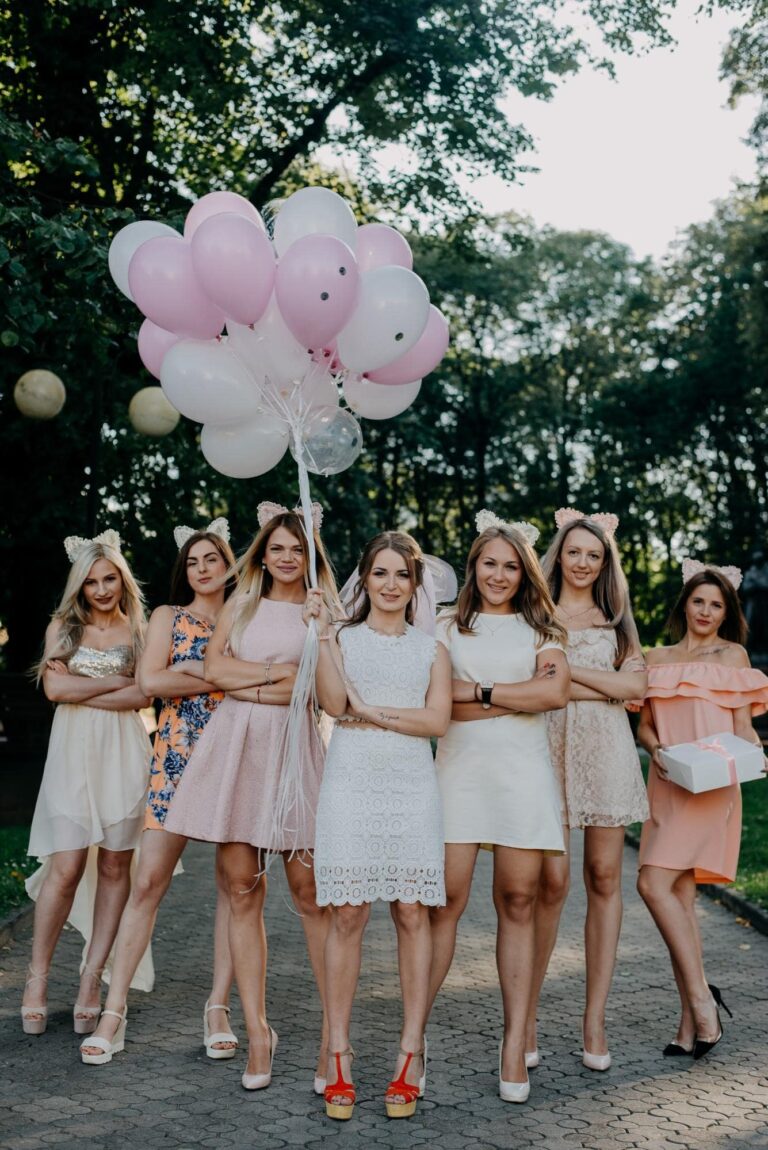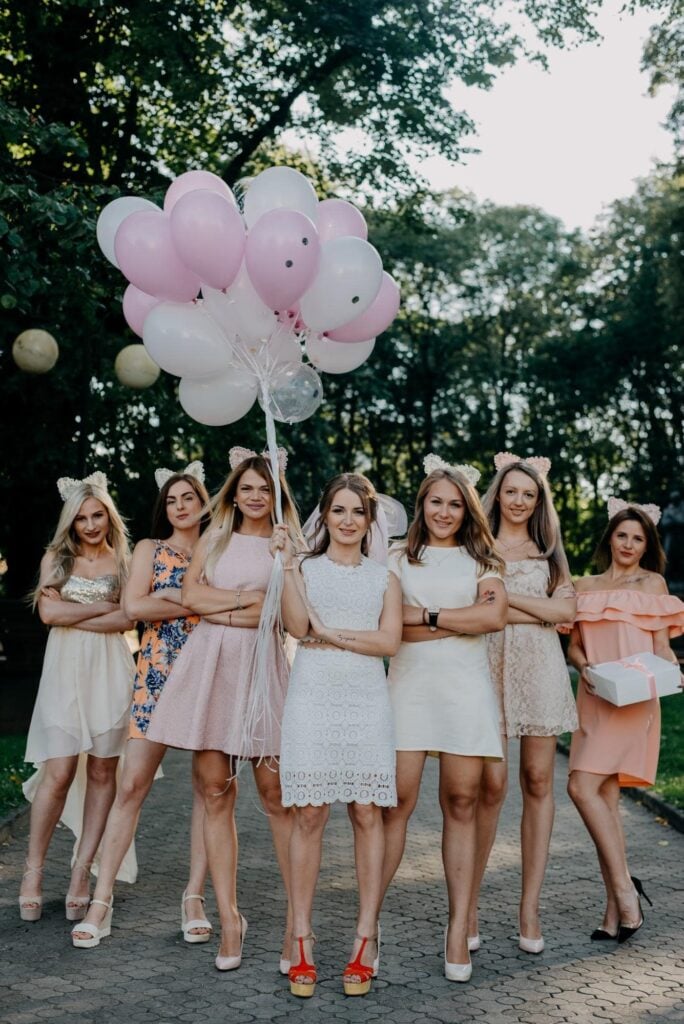 What Are The Expectations For Bridal Shower Etiquette?
The specifics of bridal shower etiquette can vary depending on who is hosting the shower, but it is generally considered proper etiquette to limit the number of bridal showers to two or three. If you do have more than one bridal shower, be sure to invite each guest to only one of them. Otherwise, it may look like the bride-to-be is trying to obtain multiple bridal shower gifts from each guest!
In addition, the guest list for a bridal shower should be restricted to women only. And while it isn't required, it is also often considered polite for the bride to host two separate bridal showers – one for her own female friends, and another for her spouse's. By following these simple guidelines, you can ensure that your bridal showers are both enjoyable and memorable.
How Long Is A Bridal Shower?

Most showers aren't considered all-day events. They typically only last a few hours. When to host your shower is totally up to you, but bridal showers often take place during the early morning or afternoon and pair nicely with brunch or lunch.
What Happens At A Bridal Shower?

At a bridal shower, guests will often bring gifts for the bride and her future spouse. These gifts are typically items that the couple will need for their new home together. The bride will open her gifts in front of the guests and often express her gratitude with a short speech.
And opening gifts isn't the only thing the bride does at this event. In addition to gift giving, bridal showers may also involve playing games, eating great food, and having the bride's favorite drinks.
Every unforgettable bridal shower has one thing in common: lots and lots of food. Finger food is pretty much always expected at a bridal shower, and there are lots of ways to have fun with it.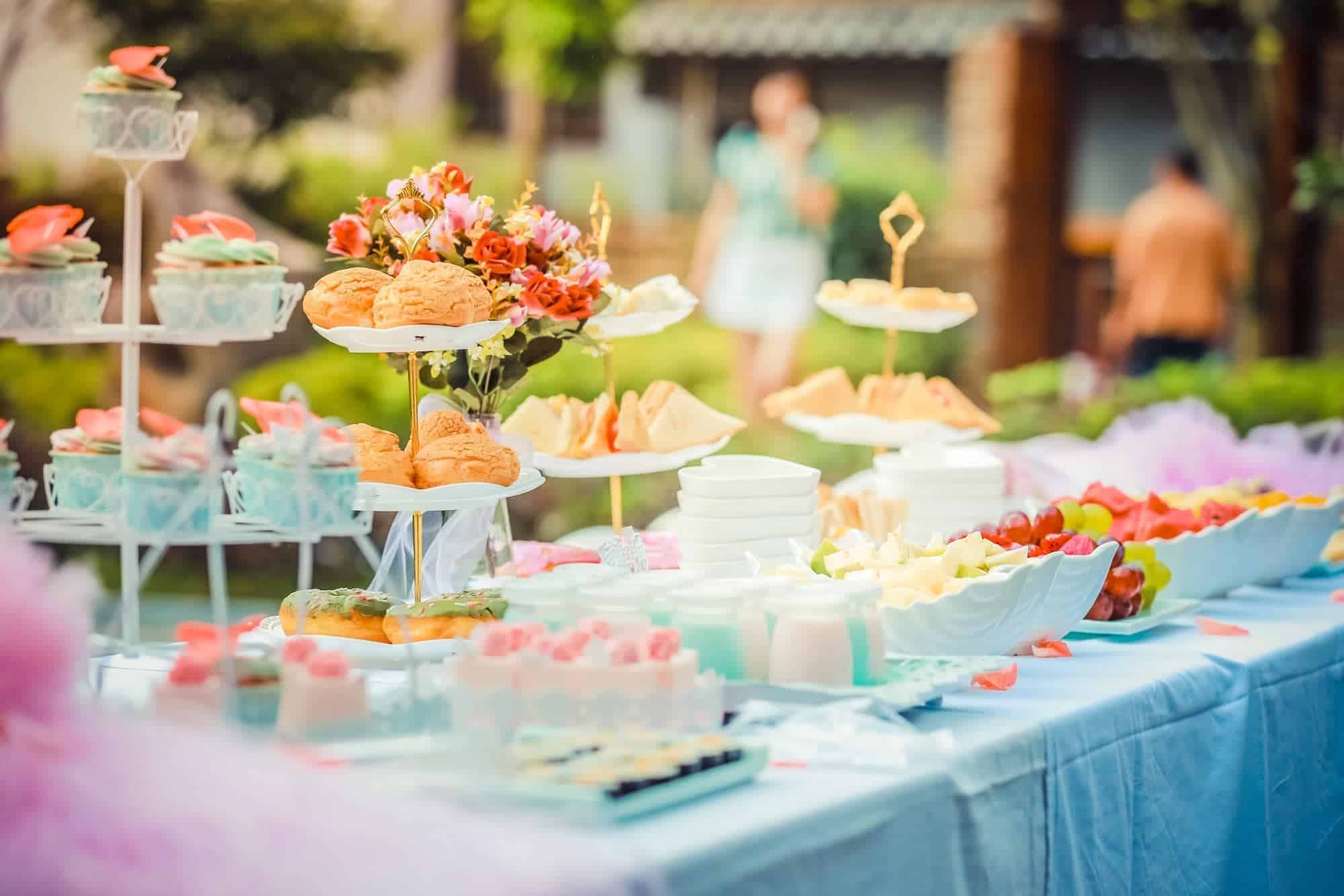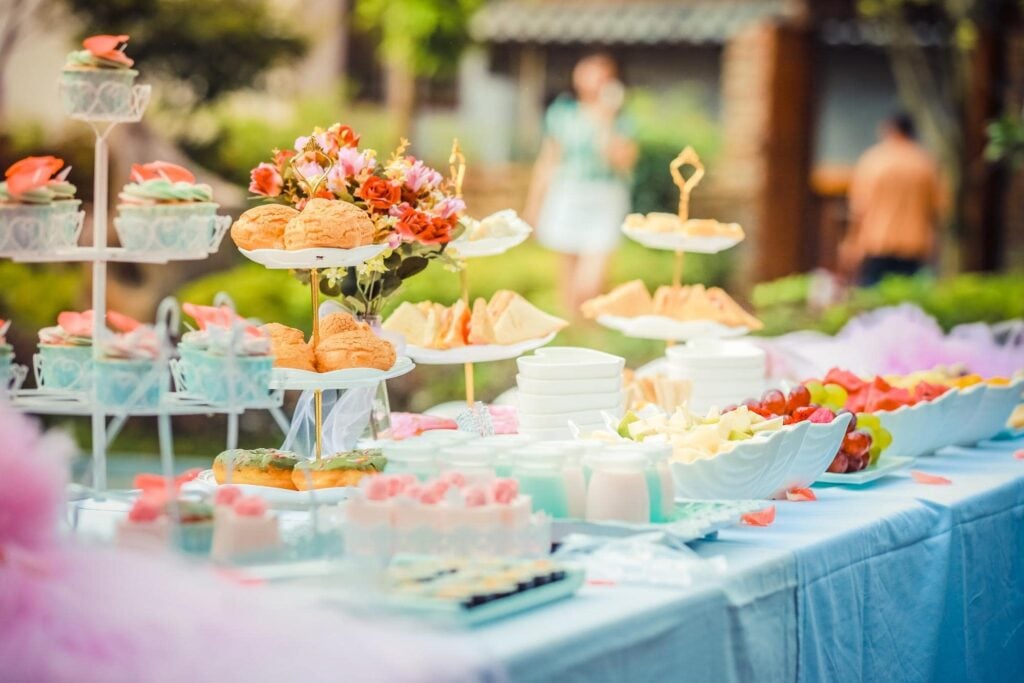 For example, incorporate your bridal shower theme into the food you provide for your guests. If you're going for a fiesta theme you can serve mini tacos to your guests with a table in an array of beautiful colors that pop! If you're doing a beach theme, offer guests cupcakes with starfish, mermaids, or any other sea creature you adore. Or if you're hosting a bridal tea party, create a spread of cookies and pastries for your guests to enjoy!
The specific activities that take place depend on the preference of the hostess and the bride. However, all bridal showers share one common goal: to give the bride a special day to remember as she prepares for her wedding day.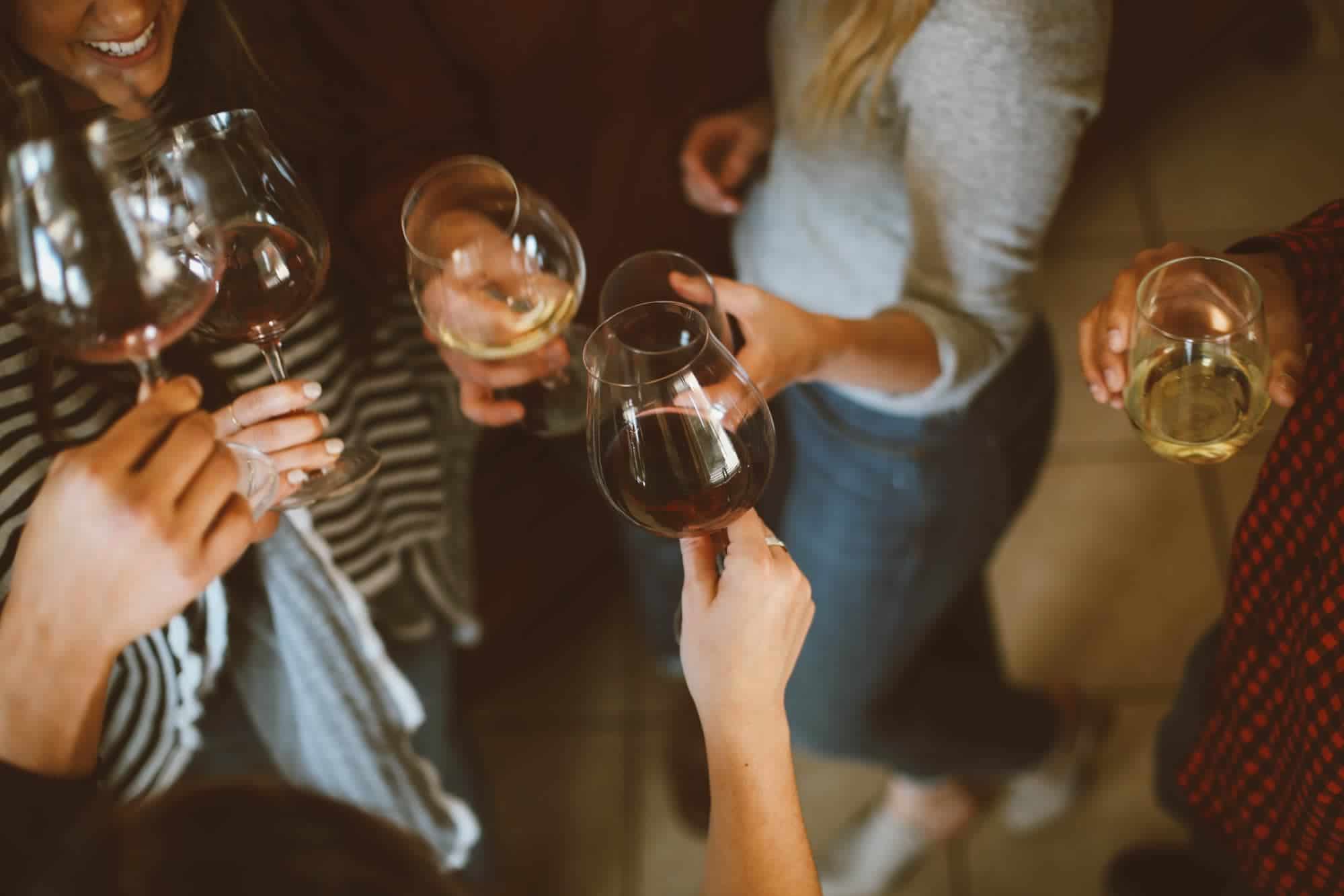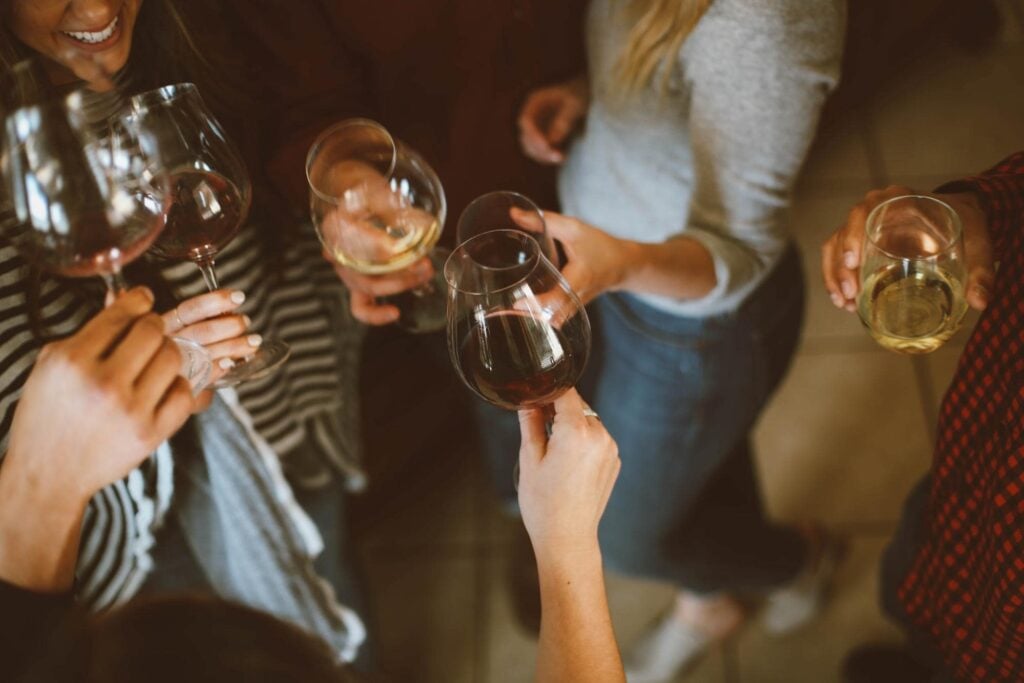 What Are Some Great Bridal Shower Gifts?
Traditionally, bridal shower gifts include dishes, pots and pans, appliances, and decor –– generally things you placed on your registry that you will need to begin married life. If you're struggling to choose the perfect gift to take to a bridal shower, here are some great ideas to help you show the bride-to-be how much you appreciate her!
Small Gifts
While small gifts may not seem like much, they can actually be some of the most appreciated items at a bridal shower. Plus they're usually more affordable for guests, and gifts that are personal and unique are always appreciated.
For example, a handkerchief with the bride's new monogram, a small trinket box for her jewelry, or a hand-painted champagne flute with her wedding date are all thoughtful gifts that she will cherish long after her wedding day.
Open Gifts
You could also consider an open gift. This can be anything from a gift certificate to a day at the spa. The great thing about an open gift is that it allows the bride to choose exactly what she wants. And, if you're really stuck on what to give, an open gift is always a safe bet.
Traditional Gifts
You can always go with traditional bridal shower gifts such as kitchen appliances, towels or bedding. If you know the bride's style and taste, this can be a great way to get her something she'll truly love and use.
That said, it's best to avoid gifting anything too personal or controversial (no one wants to receive lingerie as a bridal shower gift!).
It's important to choose bridal shower gifts that the bride will love and appreciate. But if you're stuck on what to give, opt for a gift card to her favorite store or spa so she can pamper herself before the big day!
What Bridal Shower Games Are Popular?
Every bridal shower is better with fun games and entertainment, which are great for breaking the ice and helping the guests get to know each other, especially if they are from different sides of the family or different friend groups. Here are some of the best games to play at a bridal shower:
Guess The Dress
Show a picture of the bride's wedding dress (or use a different dress or a sketch if the real dress is still a secret!) and have guests try to guess what it looks like. This is a fun game for everyone, even if they don't know the bride well.
How Well Do You Know The Bride?
This is a classic bridal shower game where guests answer questions about the bride. The questions can be based on anything from her childhood to her current fiancé. Whoever gets the most questions right wins!
Bridal Bingo
This is a twist on regular bingo where instead of numbers, guests fill in things they think the bride will say during her wedding speech. For example, "I love you," "We met in ____," etc. This is a great game to get everyone laughing and predicting what will happen on the big day!
Tip: For an added surprise and element of fun, rent or set up your own photo booth where guests can get pictures with the bride and with each other. Make sure they know your wedding hashtag if you're using one on social media to share photos!
Who Plans And Hosts Your Bridal Shower?
The Maid of Honor along with her fellow bridesmaids are typically in charge of planning and facilitating this fun gathering! They send out bridal shower invitations, choose a favor theme (and coordinate it to match what's important to the bride-to-be), and organize games for guests — all while managing the planning budget.
If you want more control though, go right ahead and plan one yourself! Nowadays, it's acceptable for the bride to choose whoever she wants to handle the planning process.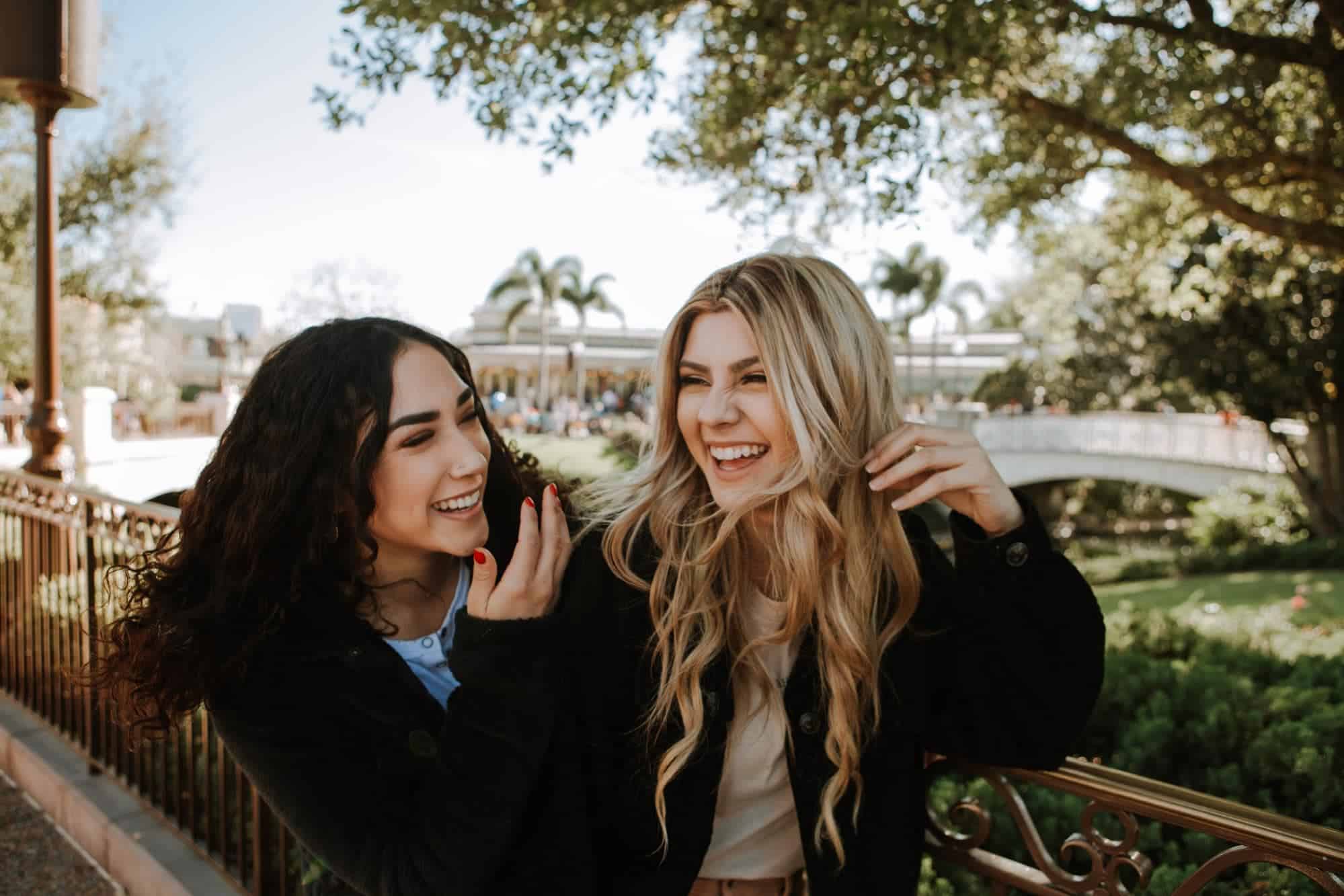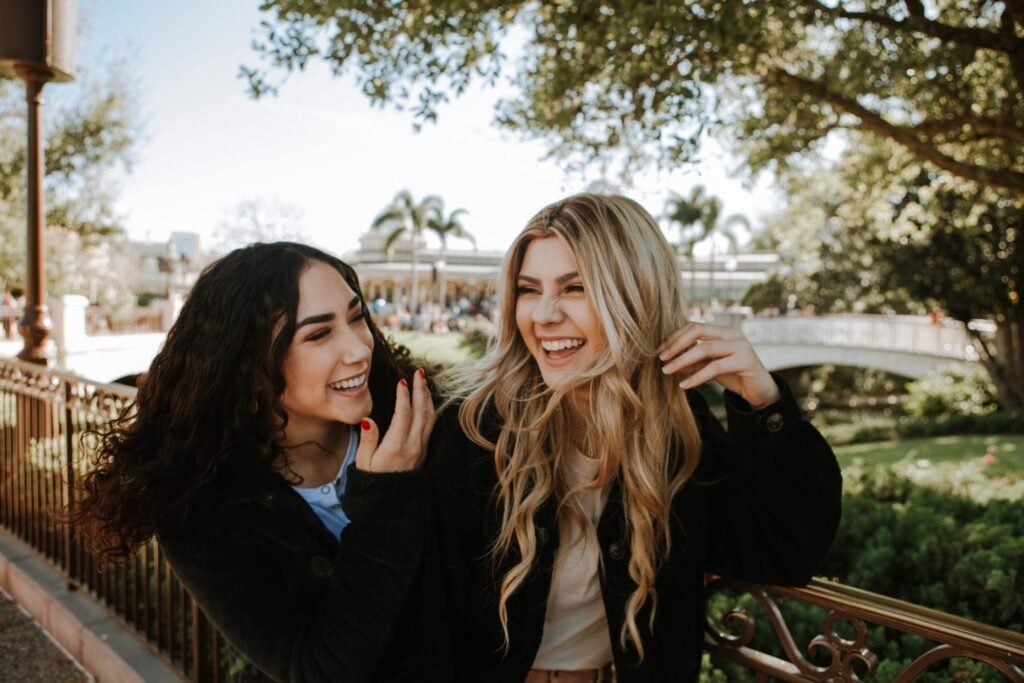 But of course, if you want to get your hands in the mix, you can help with or do all of the planning!
And if you're wondering who pays for the bridal shower, the short answer is: not the bride!
When Do Bridal Showers Take Place?
In the past, bridal showers were held after the wedding ceremony, but now they typically take place a few months before the big day. The timing of the bridal shower depends on a number of factors, including the size of the guest list and the availability of the venue.
When planning a bridal shower, it's important to keep in mind that the event should not conflict with other major wedding events such as the bachelorette party or the rehearsal dinner. In general, it's best to plan a bridal shower at least four to six weeks in advance of the wedding. This will give you ample time to send out invitations and coordinate with the bridal party.
Is There A Standard Bridal Shower Dress Code?
Whether or not you set a dress code is completely up to you. Some brides prefer casual pre-wedding events, but many do prefer to host more formal parties. It oftentimes depends where the shower is hosted, and the theme of the the event. Communicating with your Maid of Honor to make sure she knows exactly what type of dress code you have in mind will help ensure your shower guests show up looking fit for the occasion.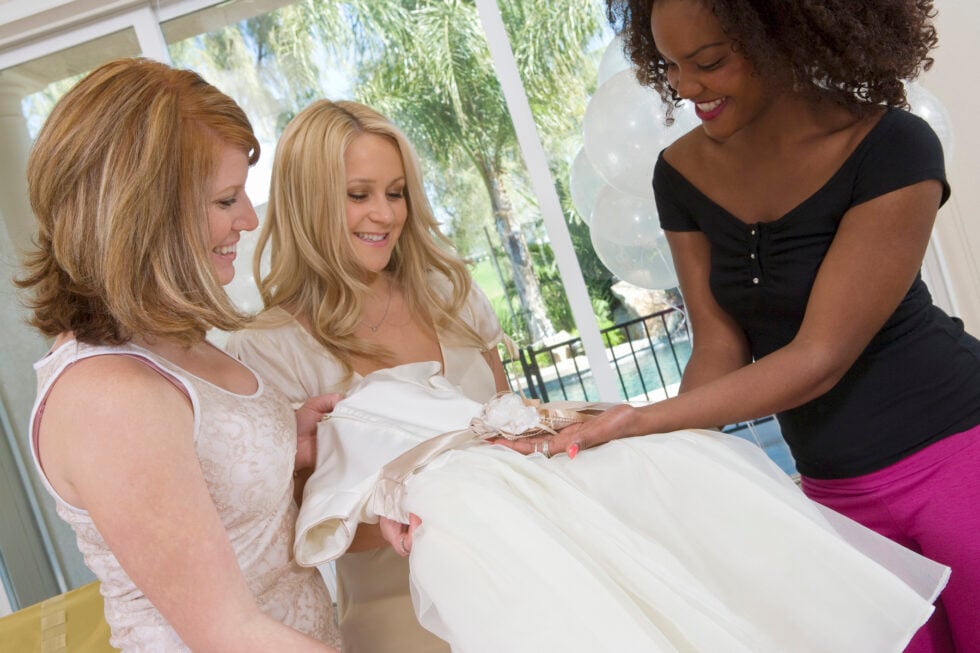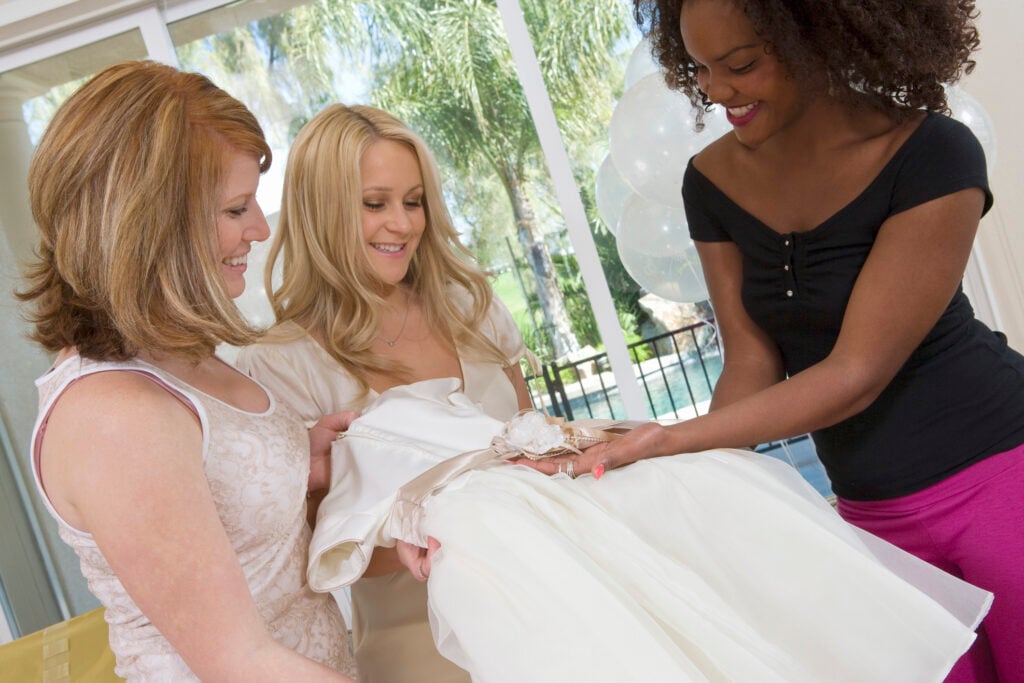 What Bridal Shower Favors Are Most Popular?
Like we mentioned, the Maid of Honor and bridesmaids are usually in charge of picking party favors for your bridal shower guests. As the bride-to-be, you can absolutely provide input about the types of bridal shower favors that interest you most.
Popular options include small keepsakes, sentimental trinkets, or useful personalized items that commemorate the event. Some cute ideas we've seen include customized bath salts, soaps, commemorative succulents, and ornate floral arrangements.
Suggest anything you think guests of your pre-wedding party will love and remember: always try to make your bridal shower favors as sentimental and unique as possible!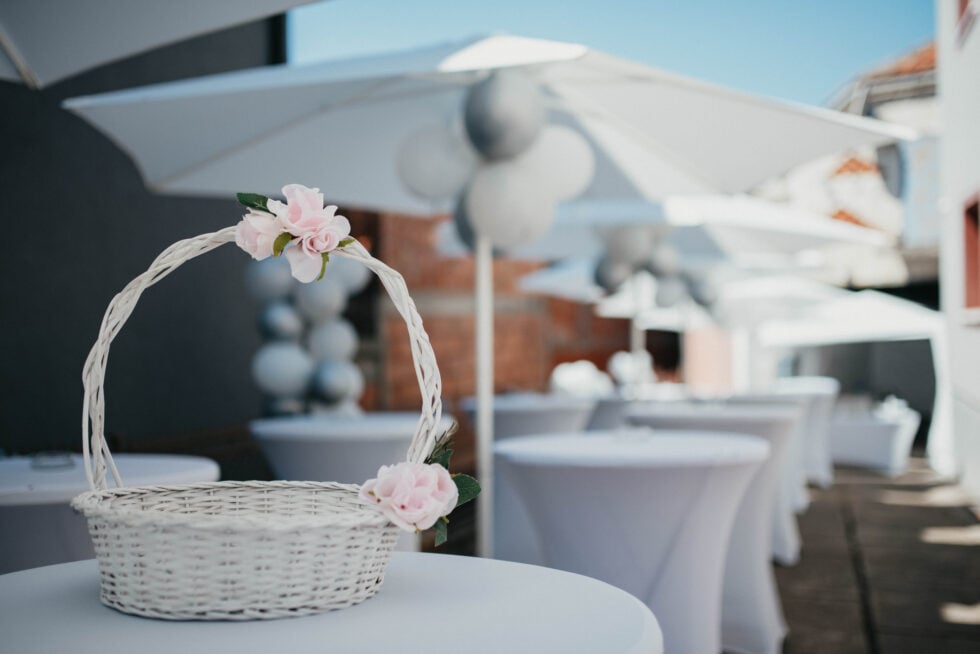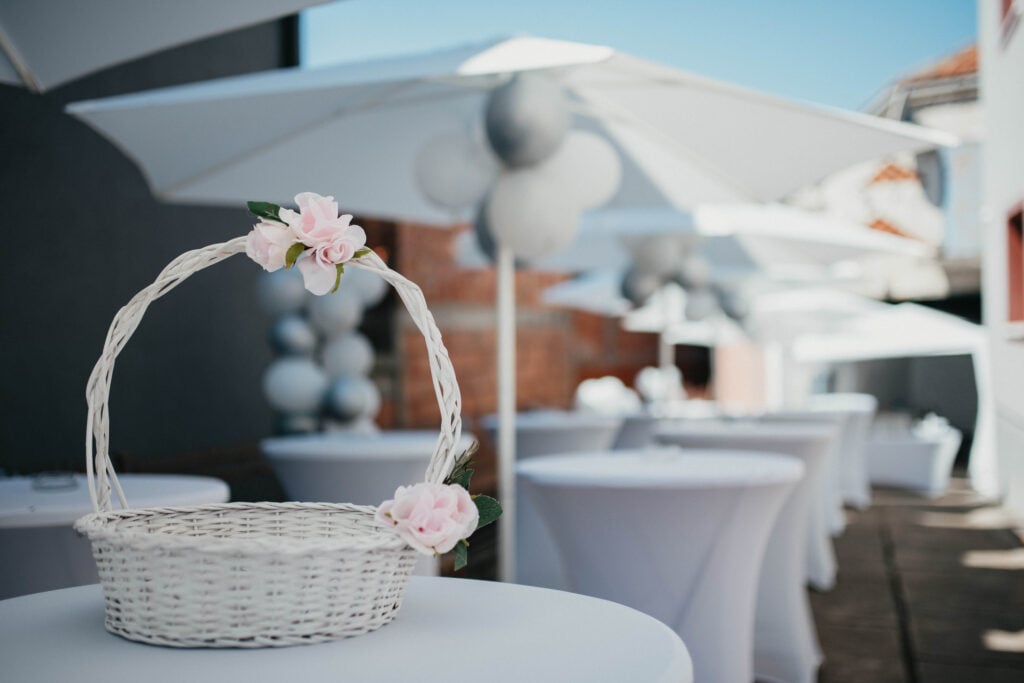 What Is The Difference Between Bridal Showers And Wedding Showers?
The difference between bridal and wedding showers is pretty simple. The bridal shower is designed for just you and the girls while the wedding shower is a co-ed party where the bride and groom both get showered with gifts and love. 
If you're a bride who loves to party and celebrate, then have both a wedding shower and bridal shower! This way, you can have a big party with all your soon-to-be husband's friends and family members, plus a smaller and more private bridal party for you and the girls.
Having both a bridal shower and a wedding shower is a great way to make sure all your friends and family members get a chance to attend and celebrate you!
Get Planning

So now you know the basics, which means you are on your way to one of the many parties on your wedding planning timeline that are going to make you feel special! Plus, parties are fun! If you aren't sure what theme to shoot for, check out this post, 11 Trending Bridal Shower Themes for 2022 and 2023! Whether you want a traditional bridal shower or you're looking for trendy new ideas, you'll find plenty to help you create the pre-wedding party you've always dreamed of. Need even more inspiration? Whether you're a bride looking for the best engagement party and bridal shower games and ideas for your grand entrance on the big day, or a groom trying to learn more about what he can expect on his wedding day, you'll find it all in our blog, which we constantly update with new ideas.
Dallas Oasis provides one of the most luxurious event venues in the Dallas Forth Worth Area. You can book a tour with us to see exactly what our stunning estate has to offer.