COVID has shaken the whole world, forcing us to improvise and work around certain stipulations and precautions set in place, and weddings are one of those things that simply cannot and should not wait. That's why we've created this list of masks that are absolutely perfect for your wedding day!
Let's check them out and let the wedding planning continue! 
1. Bridal Party Masks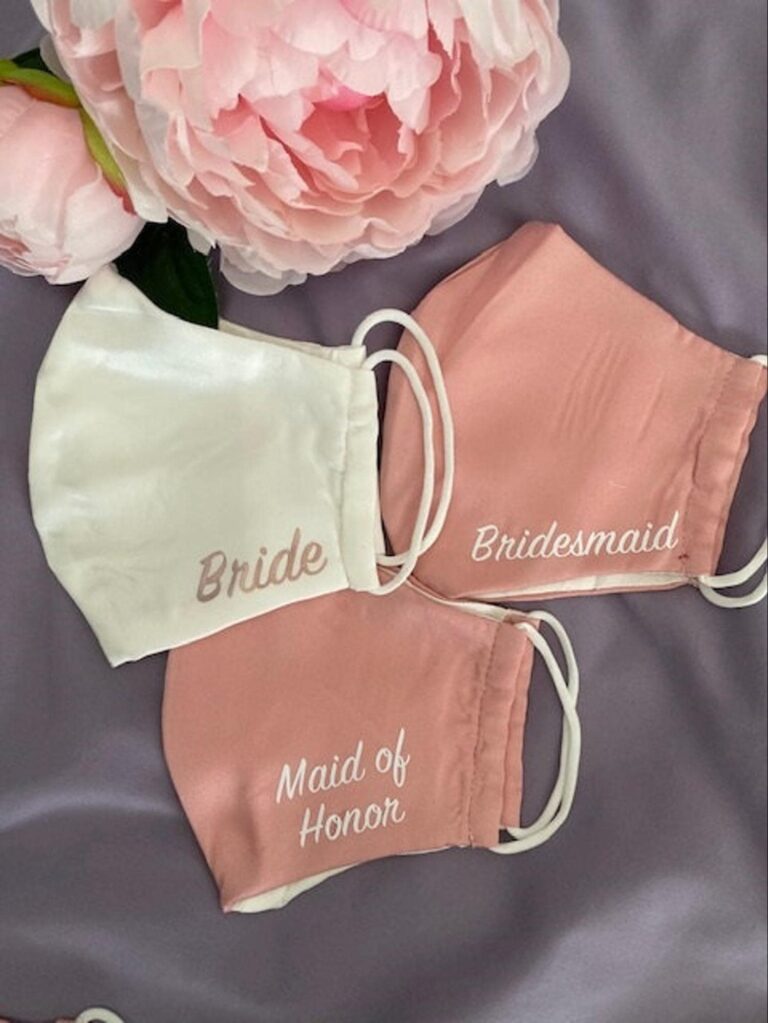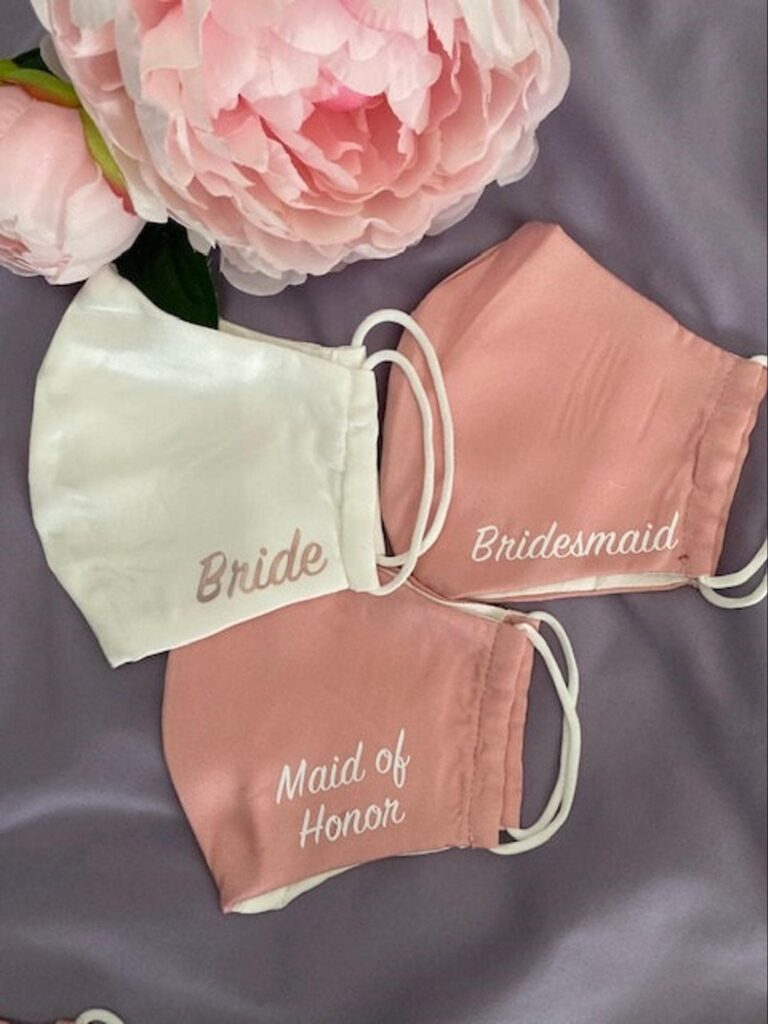 This design by Belles design Shop is perfect for the whole wedding party! EVERYONE matches and makes your wedding style stand out!
Check them out on Etsy
2. French Lace Wedding Mask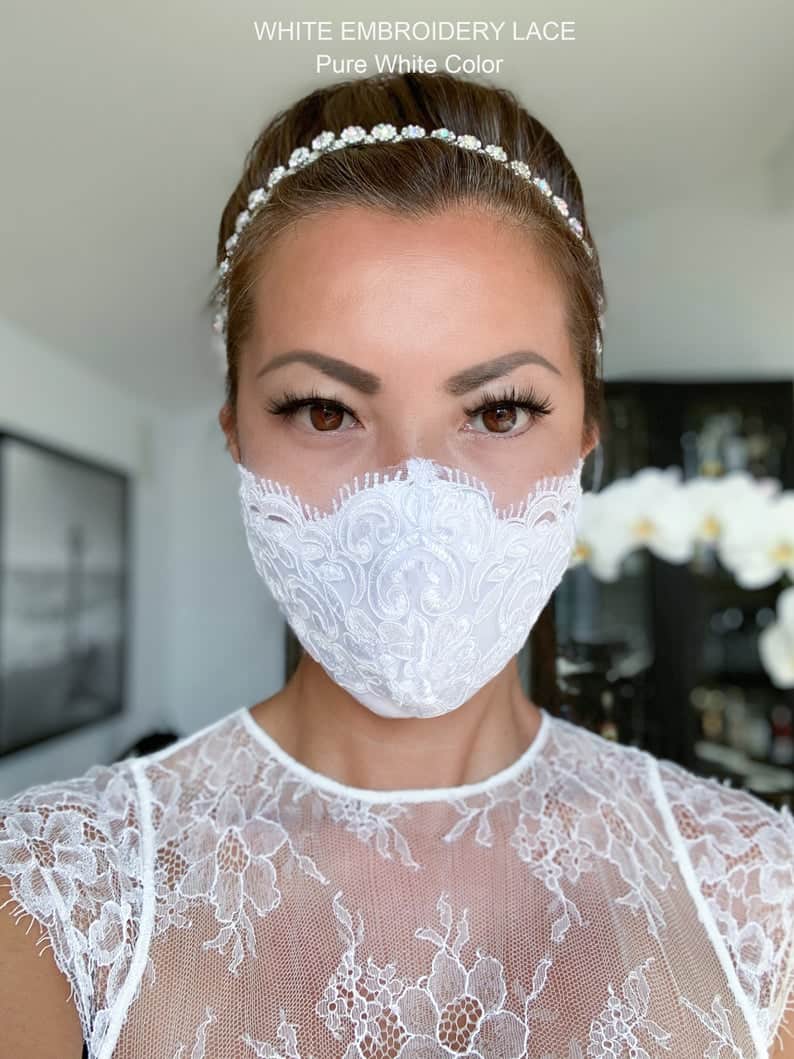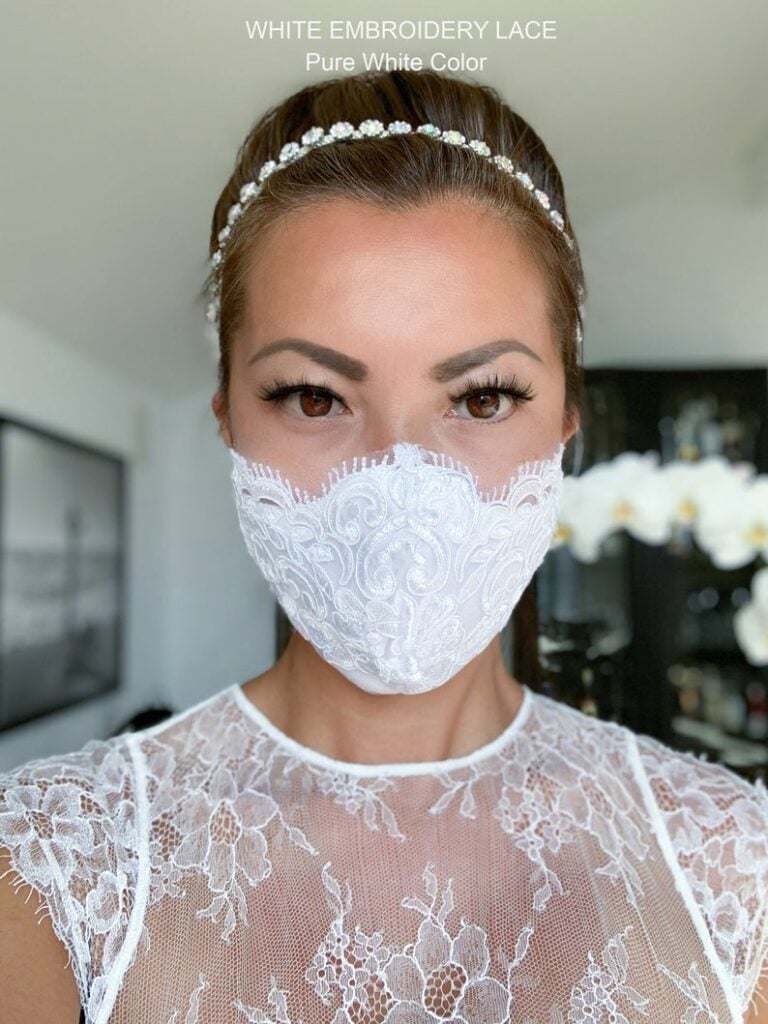 Can you say stunning? If you're looking for a classic style lace mask, look no further! Check out ColorThreadBoutique on Etsy for this gorgeous design as well as other stunning styles and looks!
Purchase on Etsy
3.Custom Bride and Groom Masks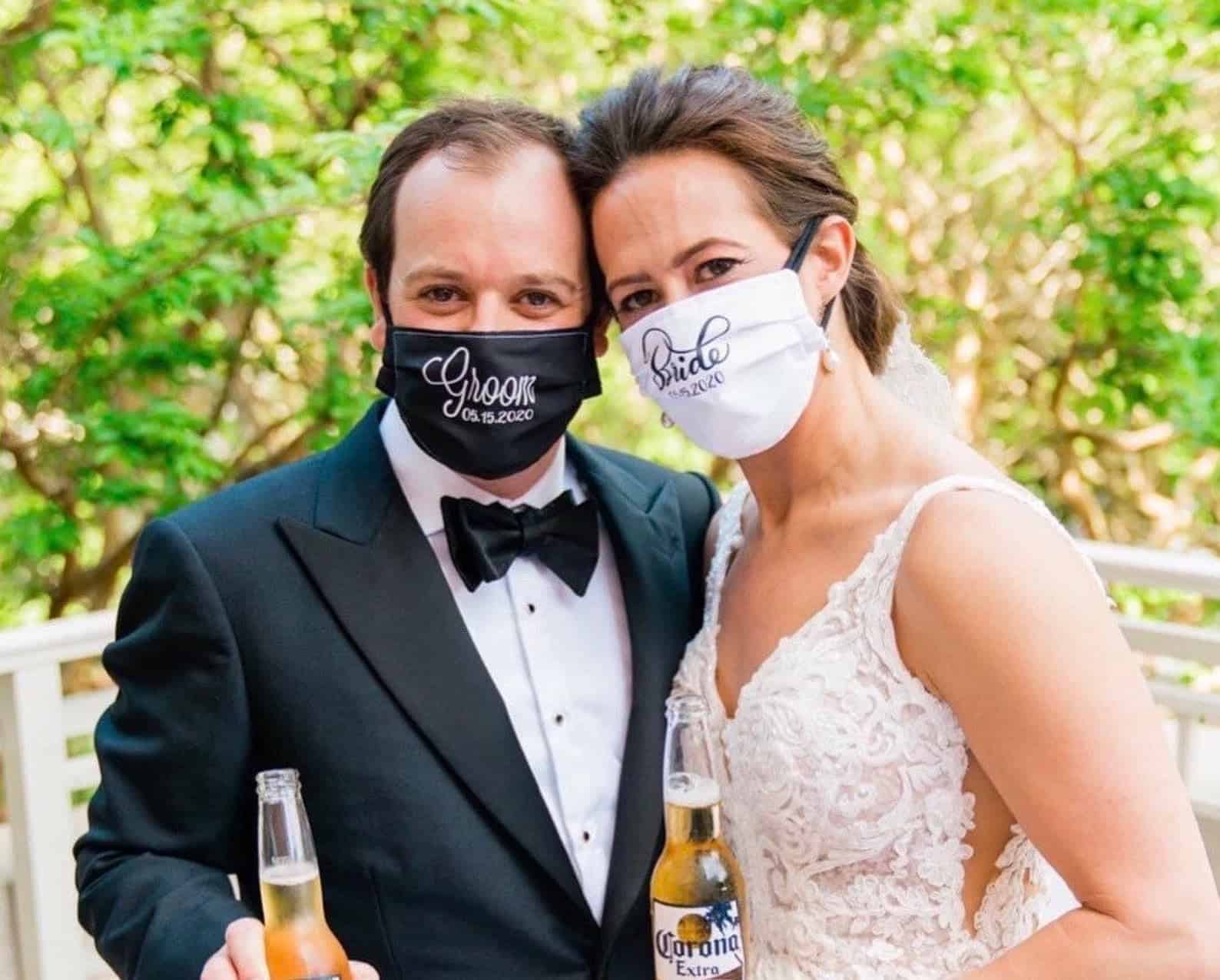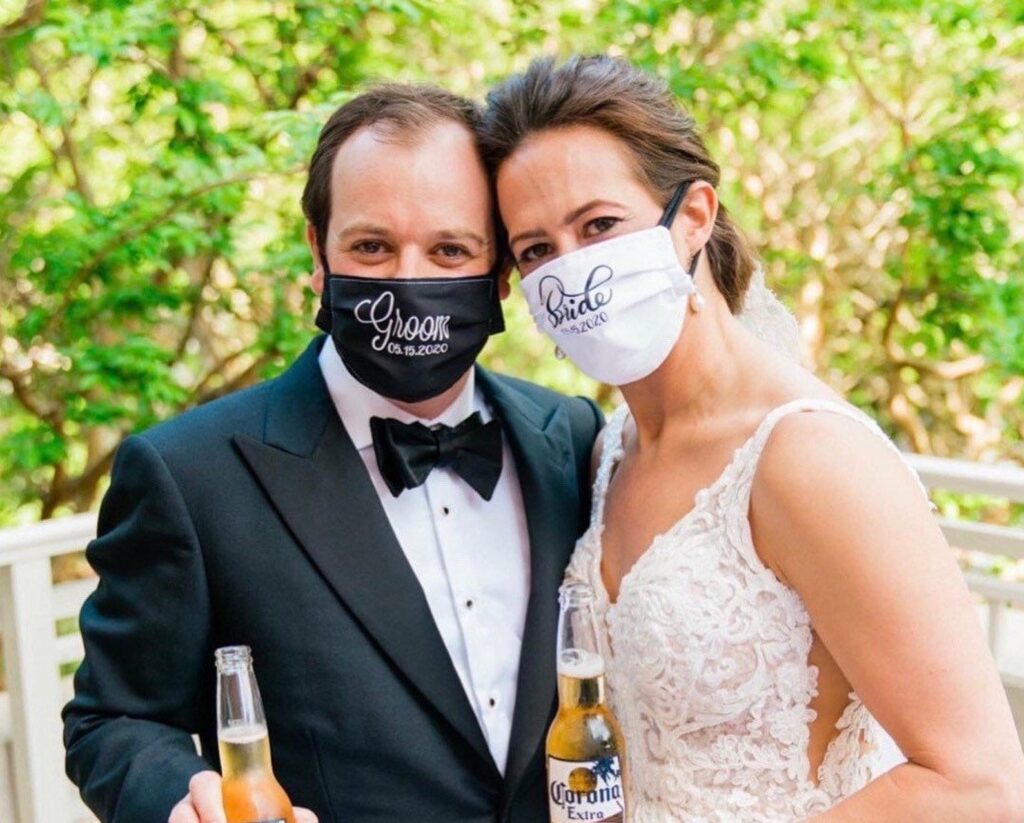 These masks by Off the hook boutique co comes in multiple options and styles so that you can pick the perfect mask to match your wedding style!
Purchase on Etsy
4. Pearl Beaded Bridal Face Mask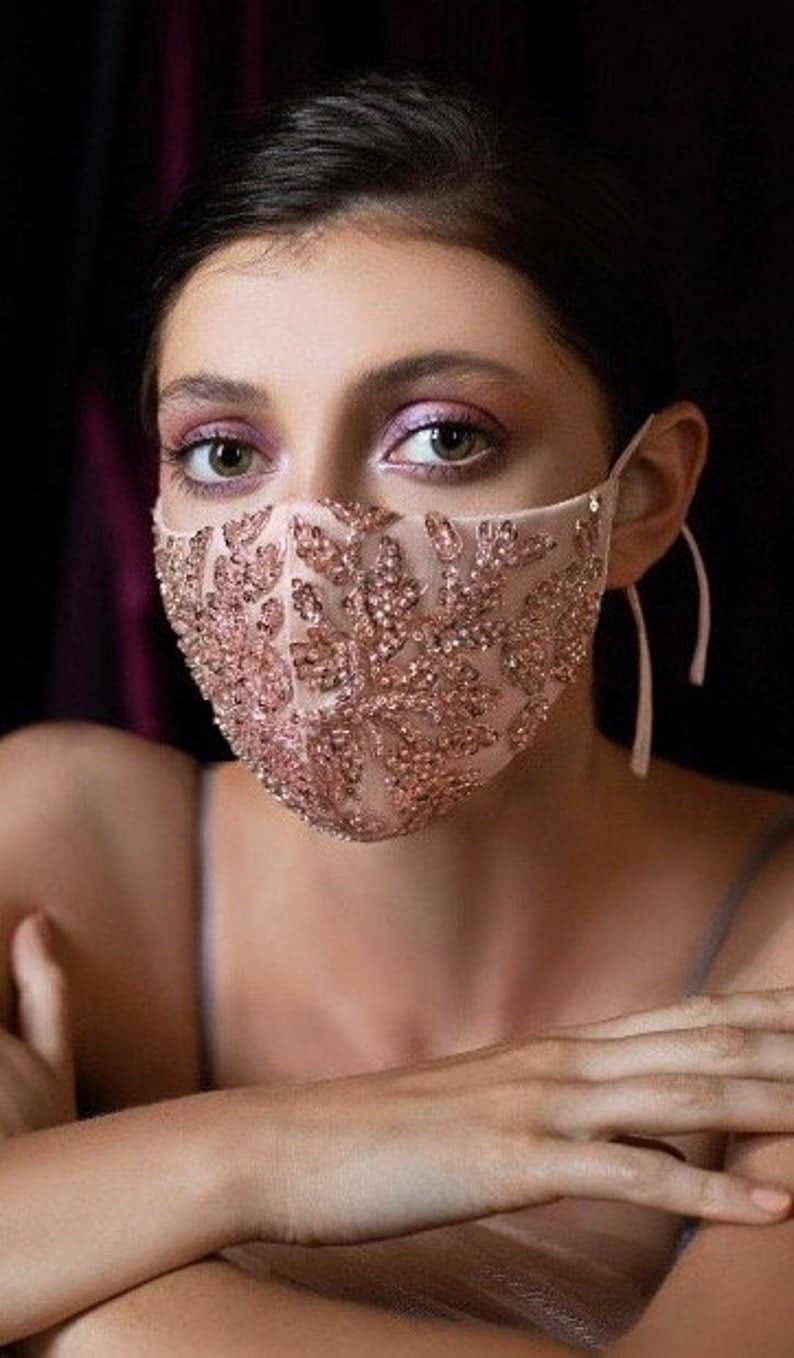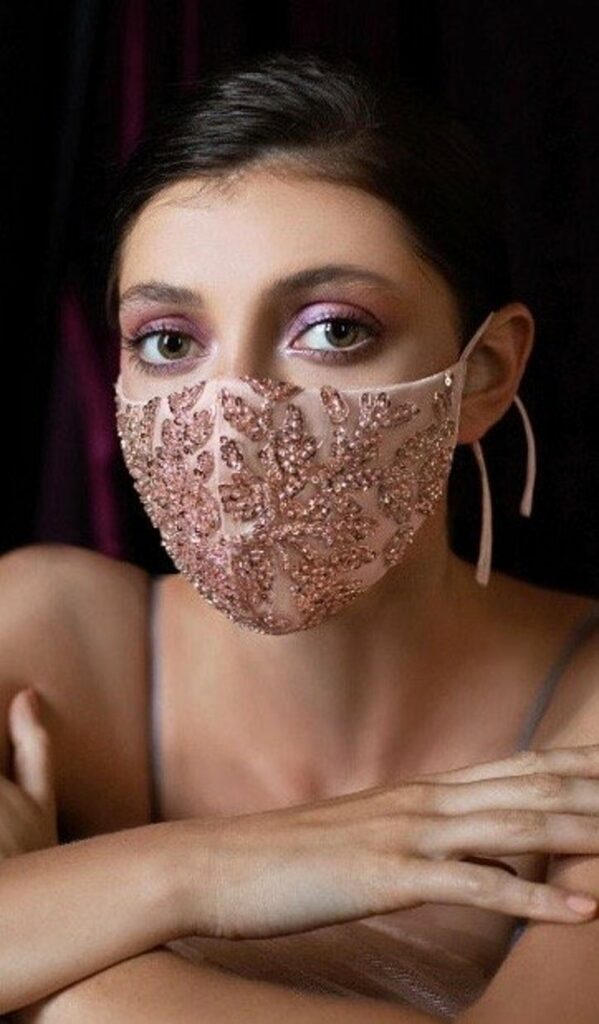 If you're looking for a gorgeous mask that ISN'T white, look no further. This mask by EyesNoseLip is perfect! And this is just one of their many many many stunning wedding mask styles that you can choose from!
Purchase on Etsy
5. Groom's Matching Tie and Mask

Here is a little extra bonus inspiration for you and your groom!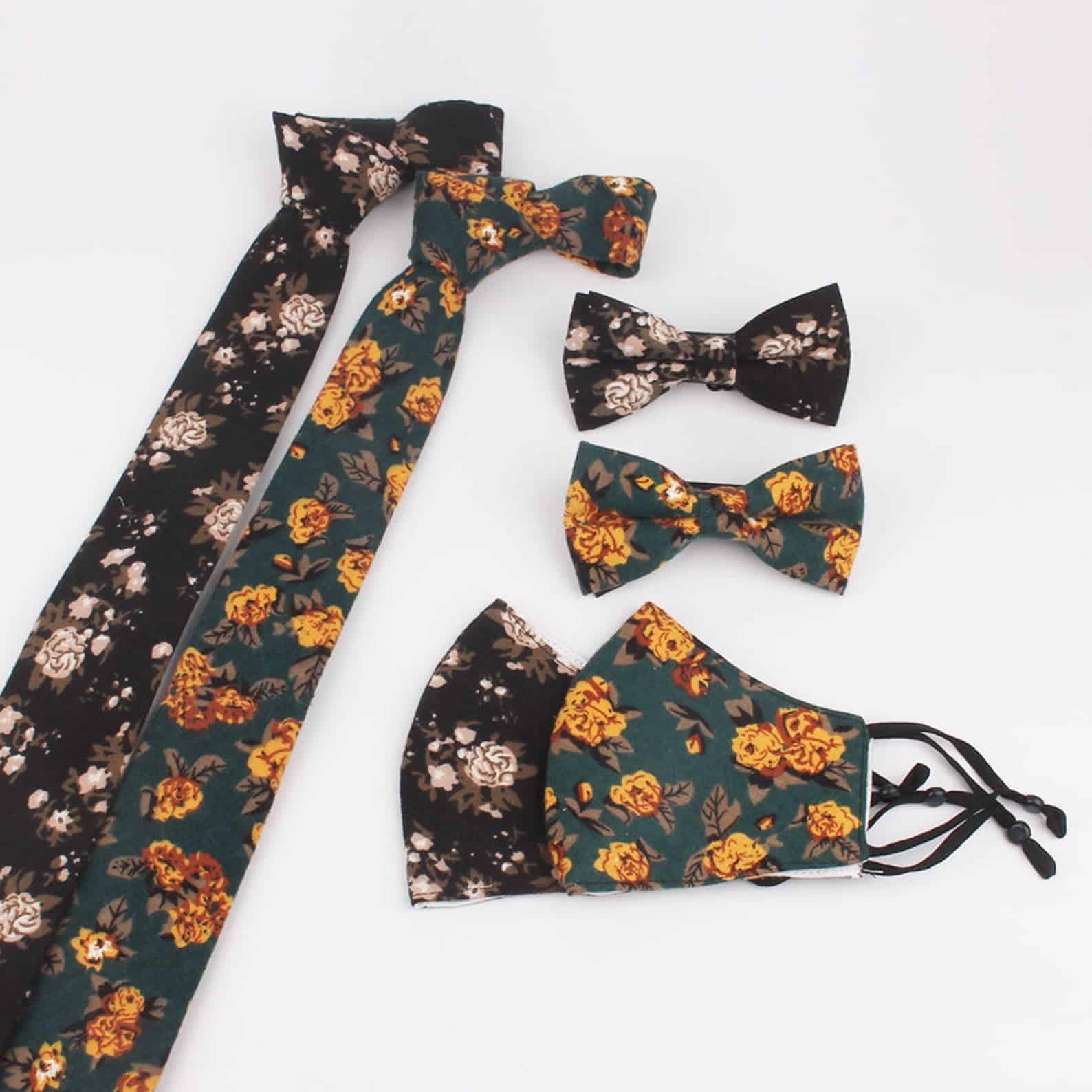 These matching sets that were designed by TheAngelBoutiques are to die for! Have fun with your masks and show your guests you thought of every detail!
6. Cutesy Bride and Groom Masks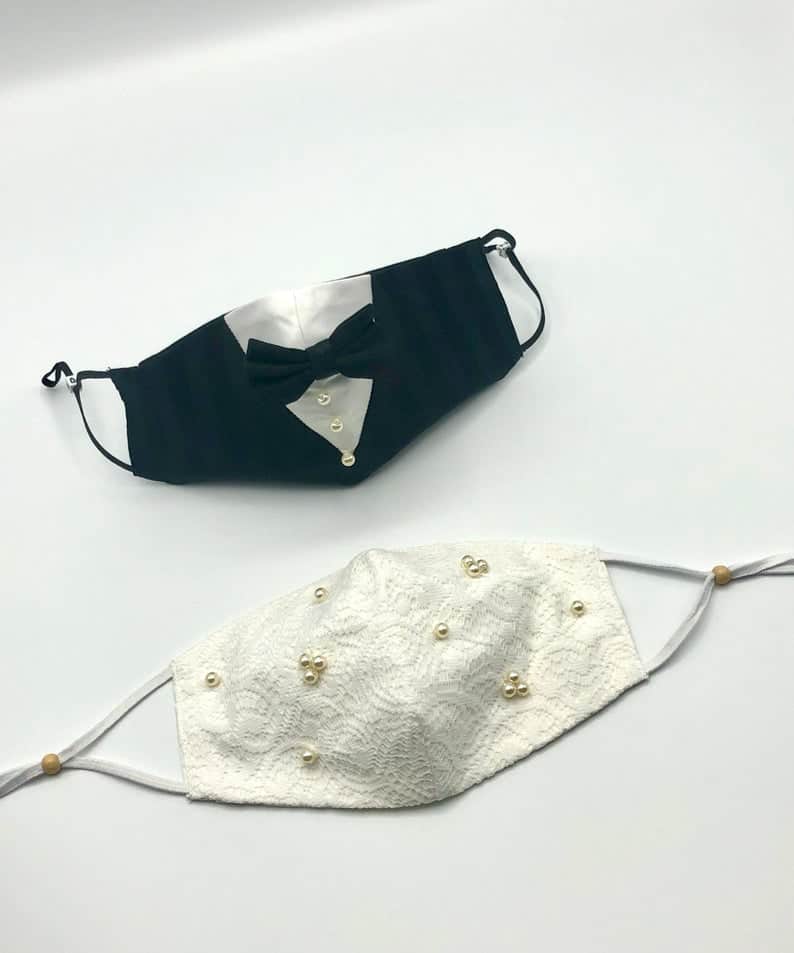 Both of these designs by ShalizCollection are so cute and classy! If you want unique check them out on Etsy!