Congratulations! You're engaged and your parents are calling everyone (even your third cousins twice removed) for the wedding! Don't get overwhelmed with all the planning details, instead, let this exciting time be something to energize you! We love the planning process because we know what it means: bringing a dream to life! For our gorgeous Indian brides planning their ceremonies in America, we have all the most important and helpful information you'll need to create the traditional OR modern Indian wedding of your dreams! By the end of this article, you'll know EXACTLY how to plan your Indian wedding in the USA!
In this Indian wedding planning article we will cover the following:
1. The Budget
12-24 Months out
The wedding budget is first on the list, as all things that come after are determined by how much you are able to spend. For example, if you have a list of 500+ friends and family members to invite to your big day, but a budget that won't allow for it, you will need to cut your guest list down.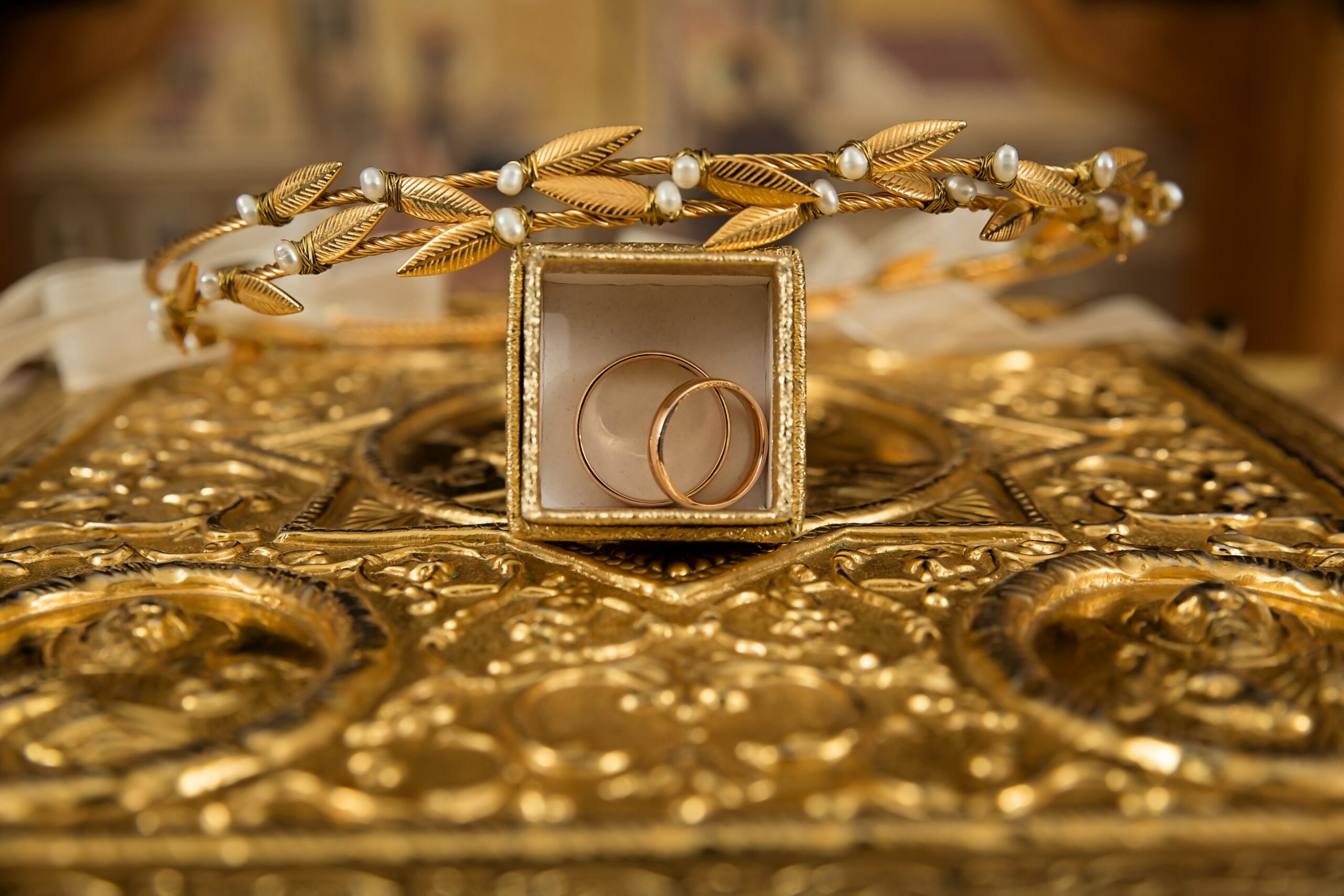 The budget will help you find a caterer and venue that you can afford as well. Get the wedding budget nailed down first, and then everything else will be more organized, and you won't have to tour venues or try on dresses you fall in love with but ultimately have to say no to. Get your wedding budget in place as soon as you get engaged so you can get the wedding planning adventure underway!
2. Create Your Guest List
12-24 Months out
First things first, the guest list has to come before you book your wedding venue. Things like guest count play a very important role in choosing the best venue for your Indian wedding. Plus, if you narrow down your guest count, it will greatly help pinpoint your list of venues to investigate.  Now, when putting your wedding guest list together here are some things to consider:
Can your relatives from South Asia (India) travel to the United States? 

Will some of them stay at your place during the celebrations? 

How many hotel rooms will you need to book in and around the venue? 
Here is a helpful tip to think about–Indian weddings can be divided into three types: grand, mid-size, and intimate. Grand weddings can have any number of wedding guests from 400 to 1000. Mid-sized weddings have around  200-400 guests. Which do you prefer: grand, mid-size, or intimate?  
Pro Tip: The dreamy Dallas Oasis has ample indoor and outdoor seating and can easily host 500+ guest count weddings! 
3. Choose Your Wedding Date
12-24 Months out
Choosing your wedding date is very important, for a couple of reasons: larger weddings will need more planning time, will help you choose your wedding colors, and help you choose your wedding venue. And remember, once you choose the date, the planning clock begins!
If you want to plan a winter wedding, an outdoor venue is probably not the best, you'll want to look for a venue with indoor options or accommodations for the winter weather! Check out our blog for helpful tips on choosing your wedding date! The Most Popular Months and Seasons to Get Married In and Why
4. Hire a Wedding Planner
12-24 Months out
Once you have a date in mind, you can book your wedding planner. Oh yes, you will definitely need a planner if you plan on inviting more than 150 guests. Most planners charge between $3000-$12,000 per wedding depending on their experience and rating, this price can be lower or higher of course, depending on how far out you book them and how large your wedding is.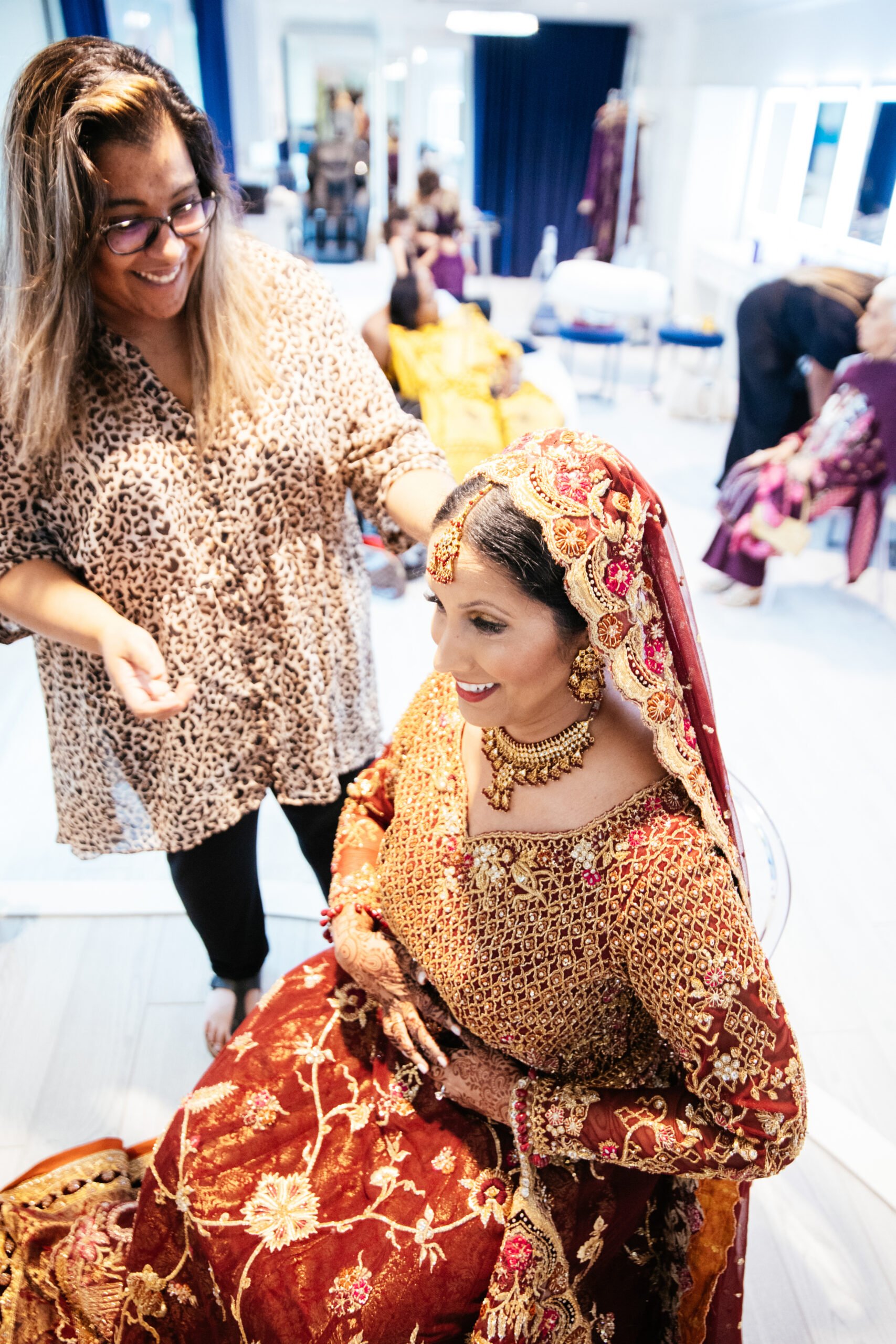 Some brides will try to cut corners on wedding planners, but this is something we DON'T recommend wedding planners are a MUST, and at the Dallas Oasis, they are required as our weddings are luxury and highly detailed.
I always recommend hiring your planner as soon as you've nailed down your wedding date as they will make the whole process a lot smoother. They have all the connections, and know the best venues, vendors, and dress shops in YOUR city!
5. Book the Venue
12-24 Months out
Booking the wedding venue is probably the most important aspect of planning your Indian wedding. Not only should it fit your budget, but it should also fit the number of guests invited.  
Take the weather into account as that will decide whether you can have the ceremony outdoors or indoors. Venues do not have to be typical but if you are going to have the traditional ceremony, do account for the 'havan' – the sacred fire around which you'll take your vows.
Pro Tip: At the Dallas Oasis we allow the Havan or sacred fire for you to take your vows –  we have all the safety factors in place.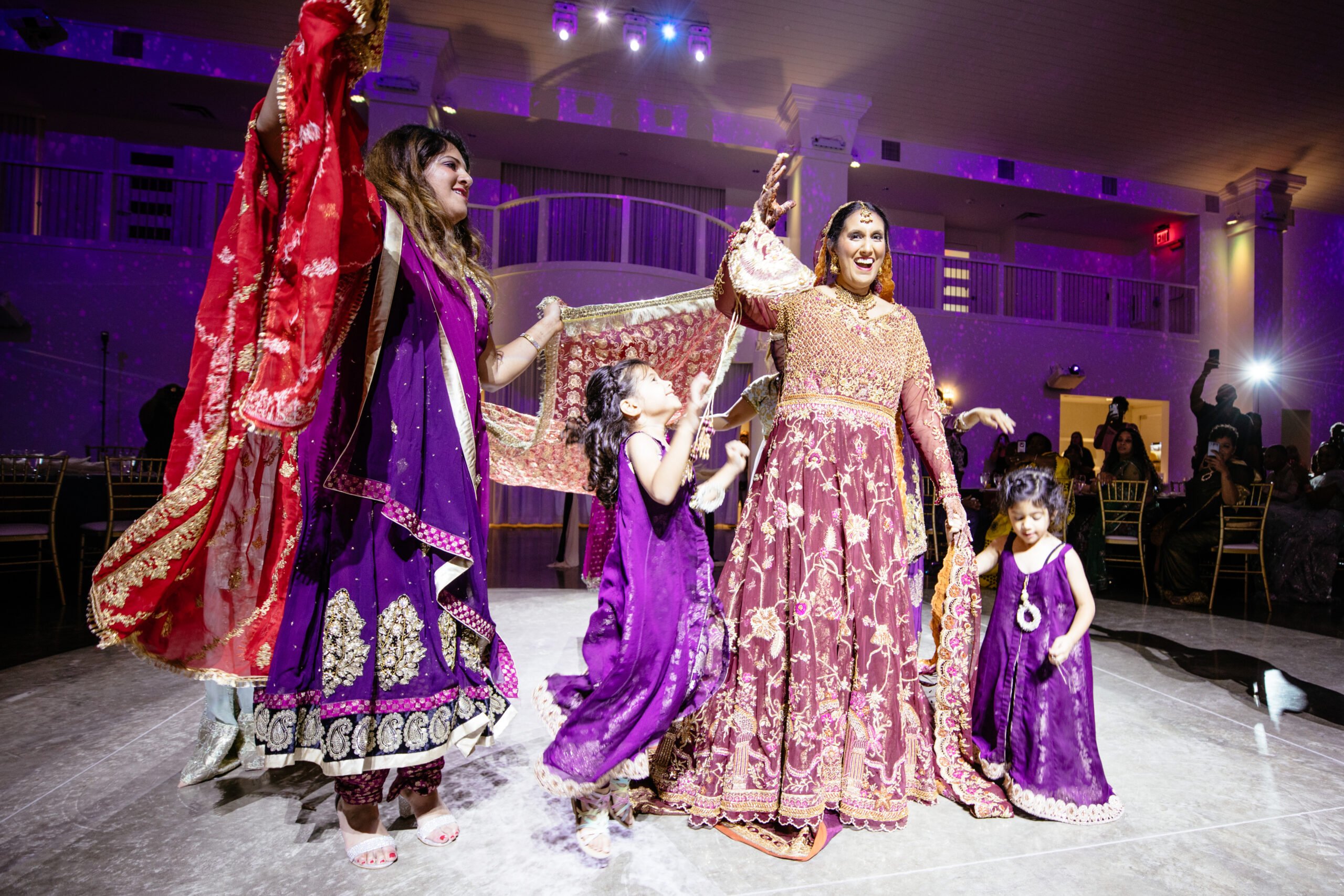 You need to book your venue a minimum of 12 months in advance as venues get booked quickly. There are only 53 weekends in a year and hundreds of Indian and American brides alike, getting married and looking for the perfect wedding venue! This massively narrows down your date options, unless you are looking at a weekday wedding! I recommend booking 24 months in advance to ensure you get your preferred date!
Don't forget to make sure the venue is convenient for everyone invited. If it is out of your hometown, visit it at least once before the wedding day! 
6. Book the Officiant/Priest
6-8 Months out
Most brides leave this job to their parents. This is a good idea but it is important to choose a  knowledgeable priest who truly knows how to communicate with and engage the audience during the hour-long rituals. If possible, it is a good idea to also study the ceremonial steps and develop an understanding of your family's traditions. There are many places to find officiants or priests and your local Indian clubs can also help you with referrals. In most cases, the priest will also set the date of the wedding. 
7. Book Your Vendors
6-8 Months out 
Get recommendations and plan to book your photographer, DJ, decorator, and caterer at least 8 months in advance. You'd also need to book the Ghori/horse for the groom. If you have Mehndi/sangeet/reception, you will also need alcohol and a bartender. 
Pro Tip: At the Dallas Oasis, we include a bartender with the package! We also allow horses and other animals for your Baraat. And while we can recommend other wedding vendors, we also have an open vendor policy so you can bring in your own!
Check out Maharani Weddings for tons of Indian wedding vendors as well as venues perfect for all Indian celebrations!
8. Send out Save the Dates & Wedding Invitations
Save the Dates 8-12 months out & Wedding Invitations 4-5 months out
Start planning your Mehndi, sangeet, and reception as well. Finalize the dates and times. Send out your save-the-dates 8-12 months before your wedding day to get it on your guest's radar. And at the 4-5 month mark, you will send out the invitations for your gorgeous Indian wedding! Sending invites too early means that guests will more than likely misplace them or forget so don't send them too far in advance!
Making a wedding website is another great way to remind guests throughout the process and to make sure they RSVP!   
9. Shop for your Dresses and Accessories
6-8 Months out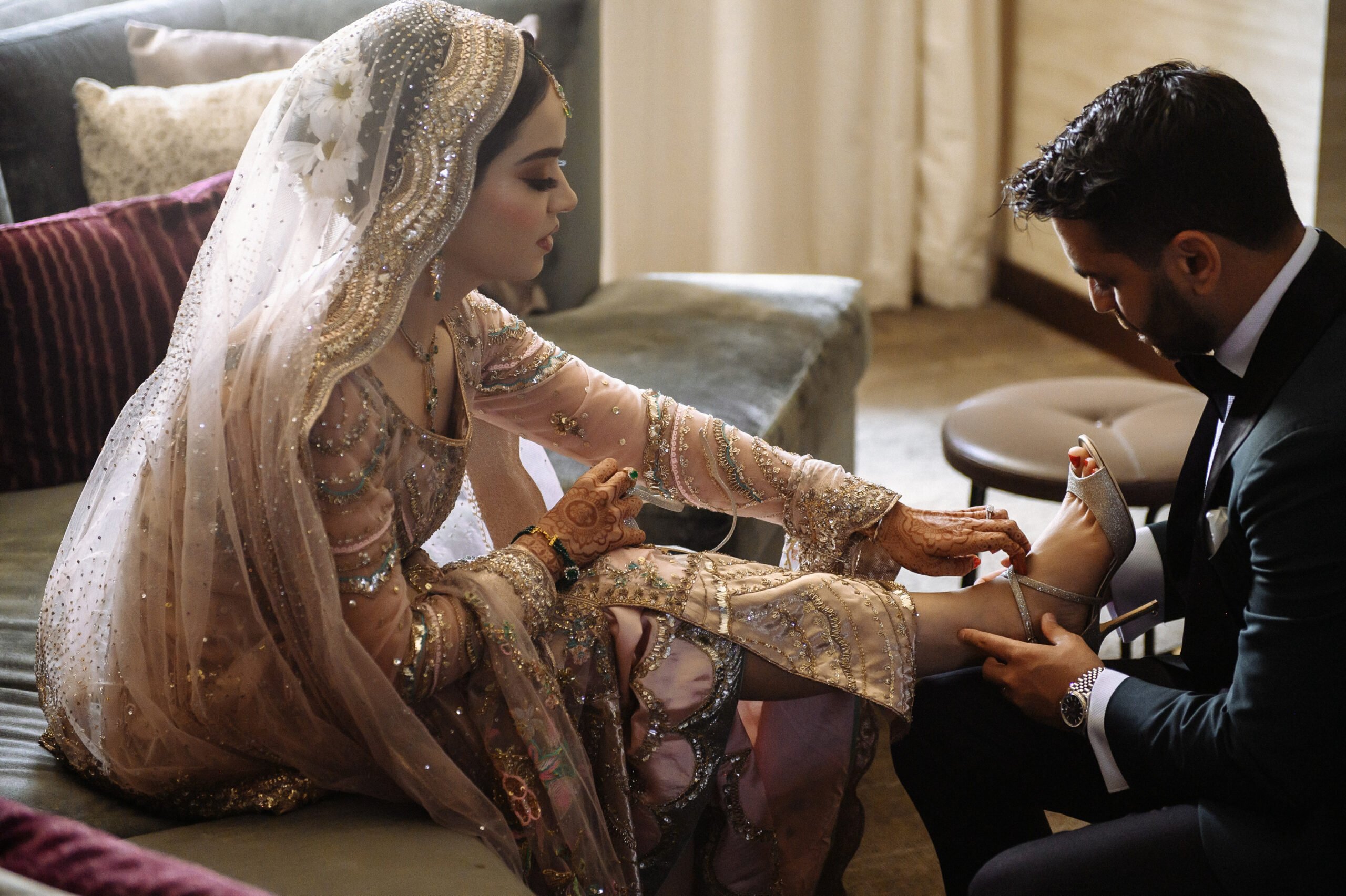 Decide if you will go to India for these or buy them in the US. Many shops in New Jersey, Bay Area, Houston, and Dallas TX, sell Indian designer wedding wear! This is also a great question for your wedding planner, odds are, she or he has worked with plenty of Indian brides and grooms and they know where the BEST Indian bridal wear can be found! 
10. Check Out the Rest of the Blog 
You made it to the end, but now you know where to get started and have plenty of resources to point you in the right direction. For more planning guides for planning your Indian wedding in the US, check out the whole blog, there are ENDLESS resources, inspiration, and things you probably haven't even thought of yet!
Here's one to get you started: 18-12 Month Wedding Planning Timeline: Step By Step Checklist and Guide