Whether your newly engaged or preparing for the future, we' understand that the world needs to know you've just gotten engaged! So, we've got you covered for the ultimate engagement announcement!
These 15 perfect engagement announcement ideas are sure to surprise your friends and family when they see it on their feeds!
1. Suprise Engagement Announcement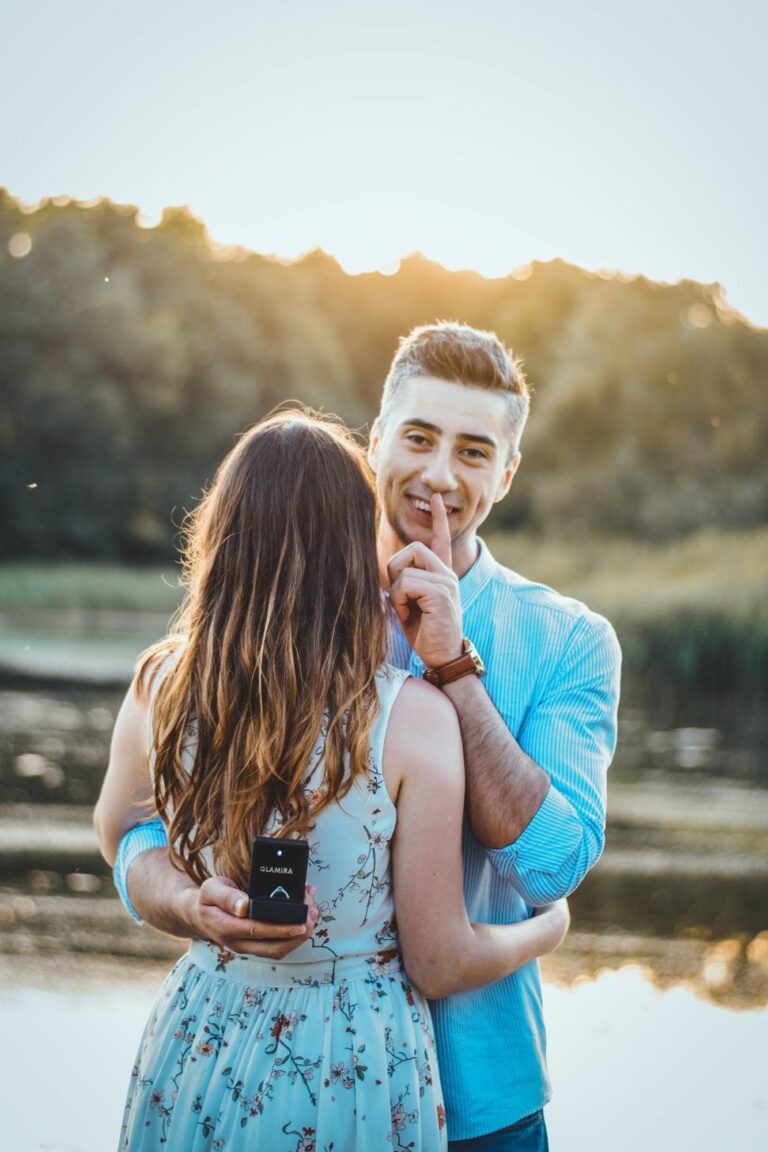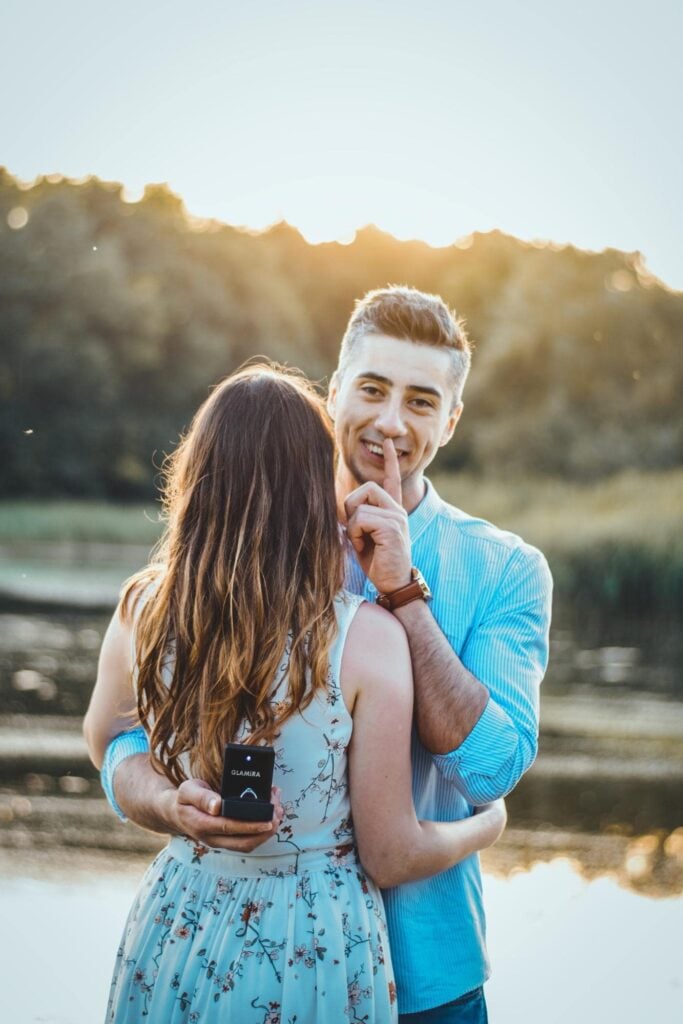 During your photoshoot, act like it's a secret surprise; this is a cute way to tell the world that you decided to spend the rest of your life together!
2. Holding Hands Engagement Announcement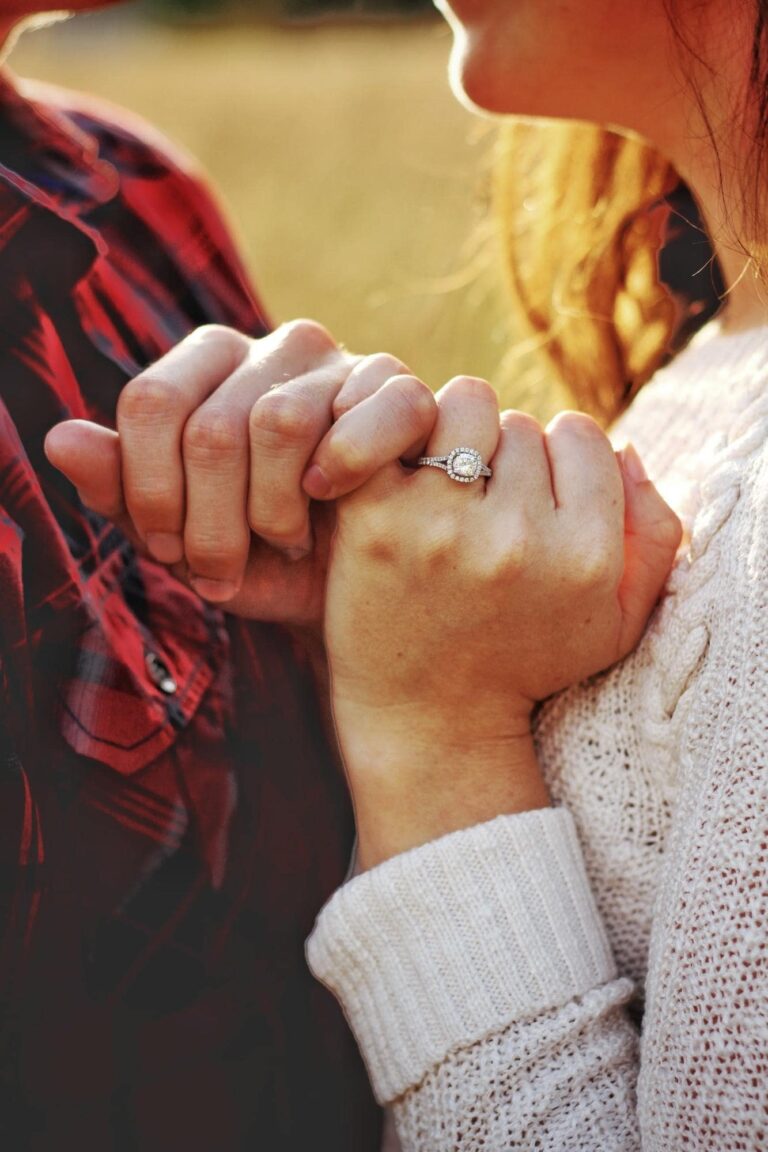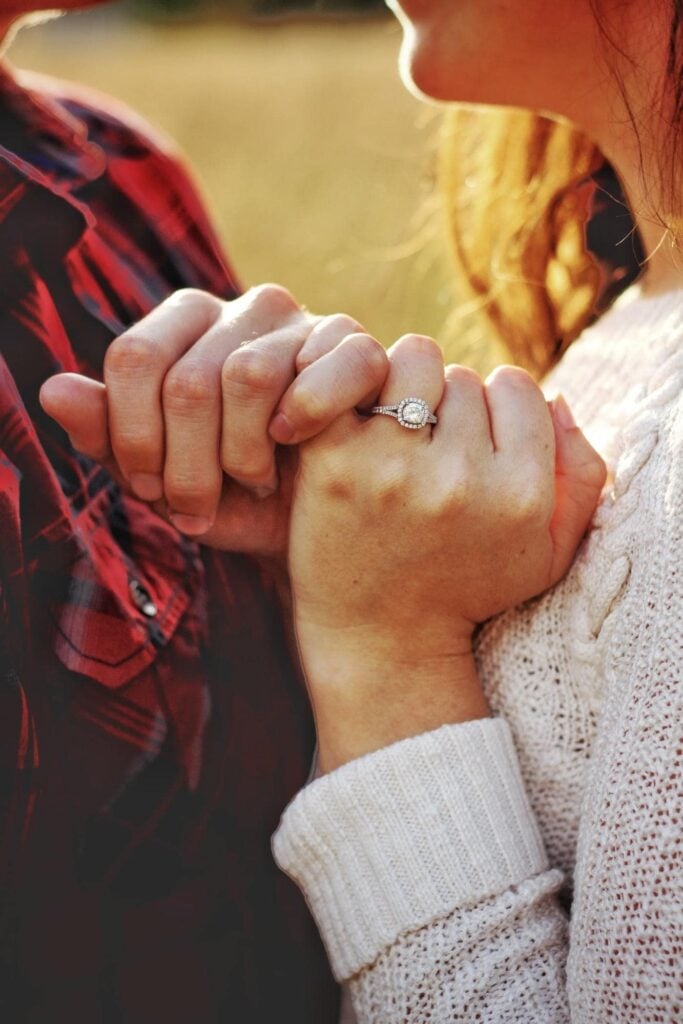 Romantic and classic, this is a great way to show the world your love for each other, while also letting them get a nice look at the gorgeous rock your beau picked out!
3. Unique Sign or Banner Engagement Announcement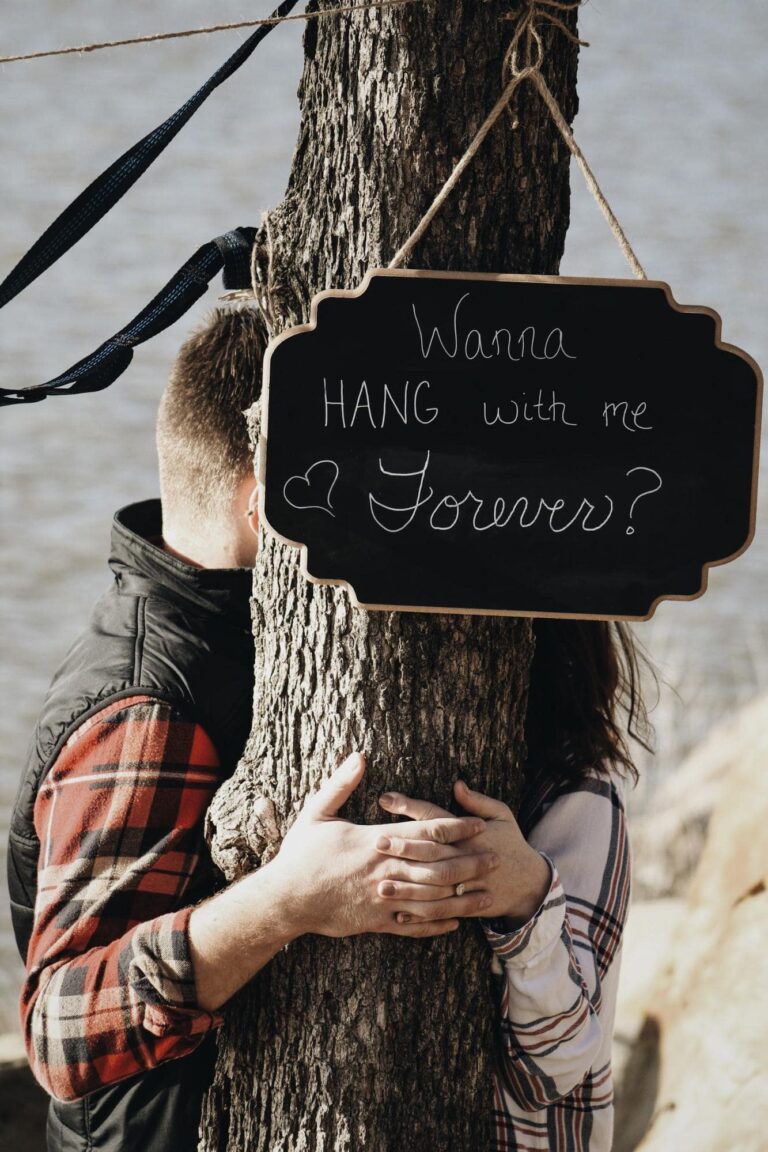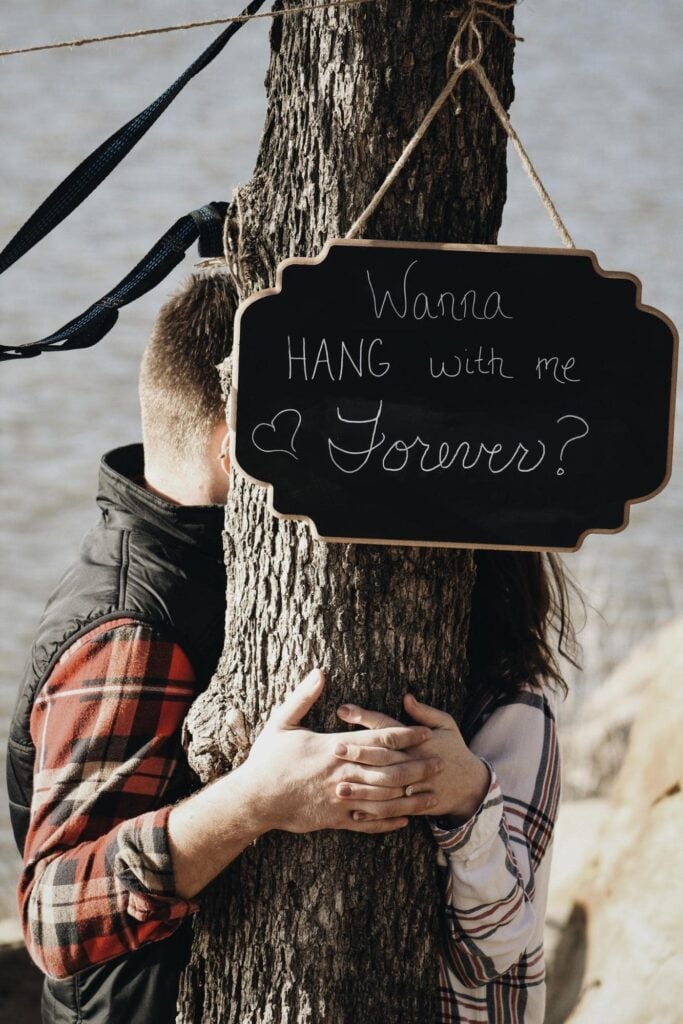 Have a friend or shop design a cute sign, banner, or another unique item, that will share the big news in a creative and beautiful way with your followers!
4. Punny December Engagement Announcement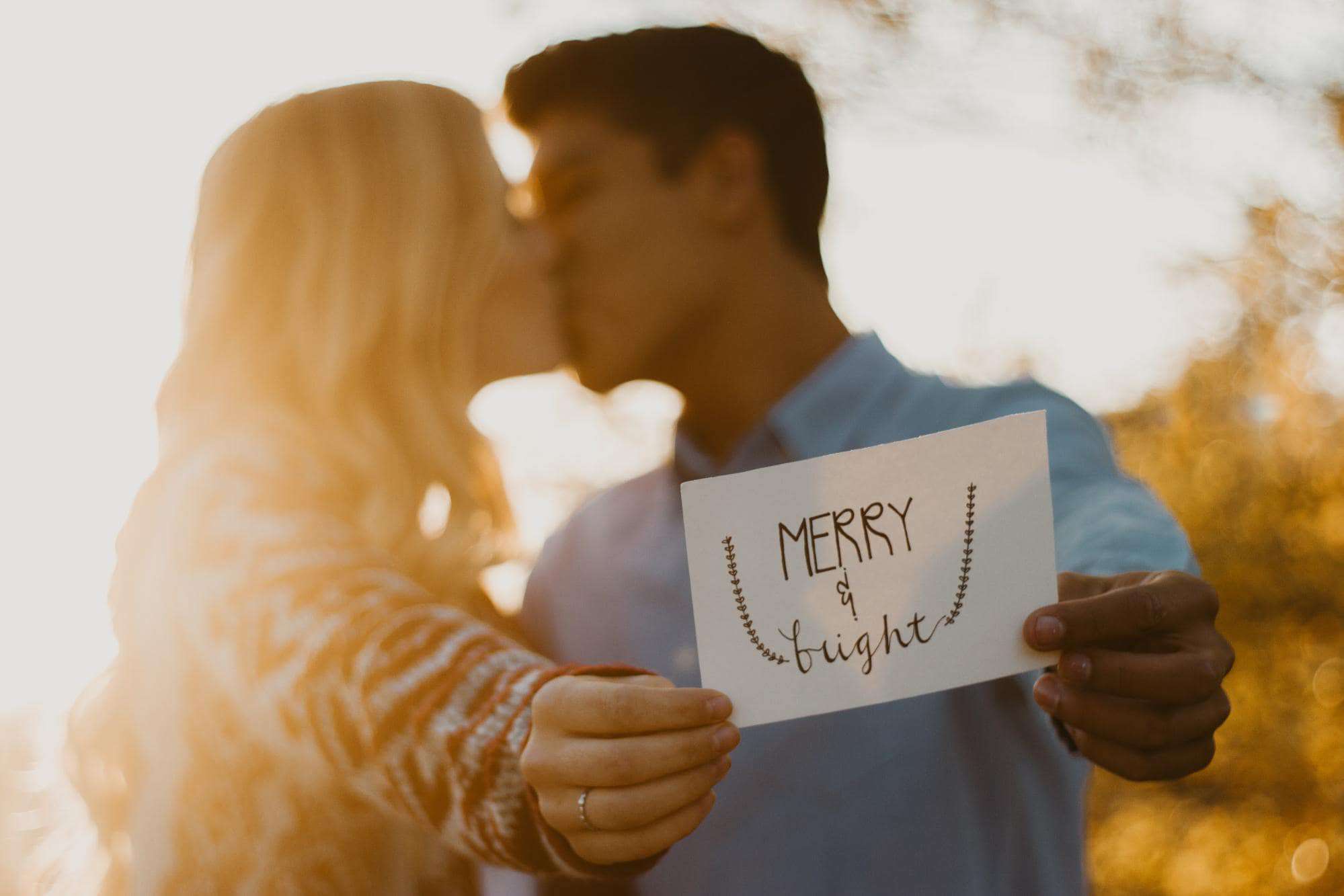 For Christmas engagements, using a cute pun like this is a fun and adorable way to announce your coming nuptials! 
5. Coffee Mug Engagement Announcement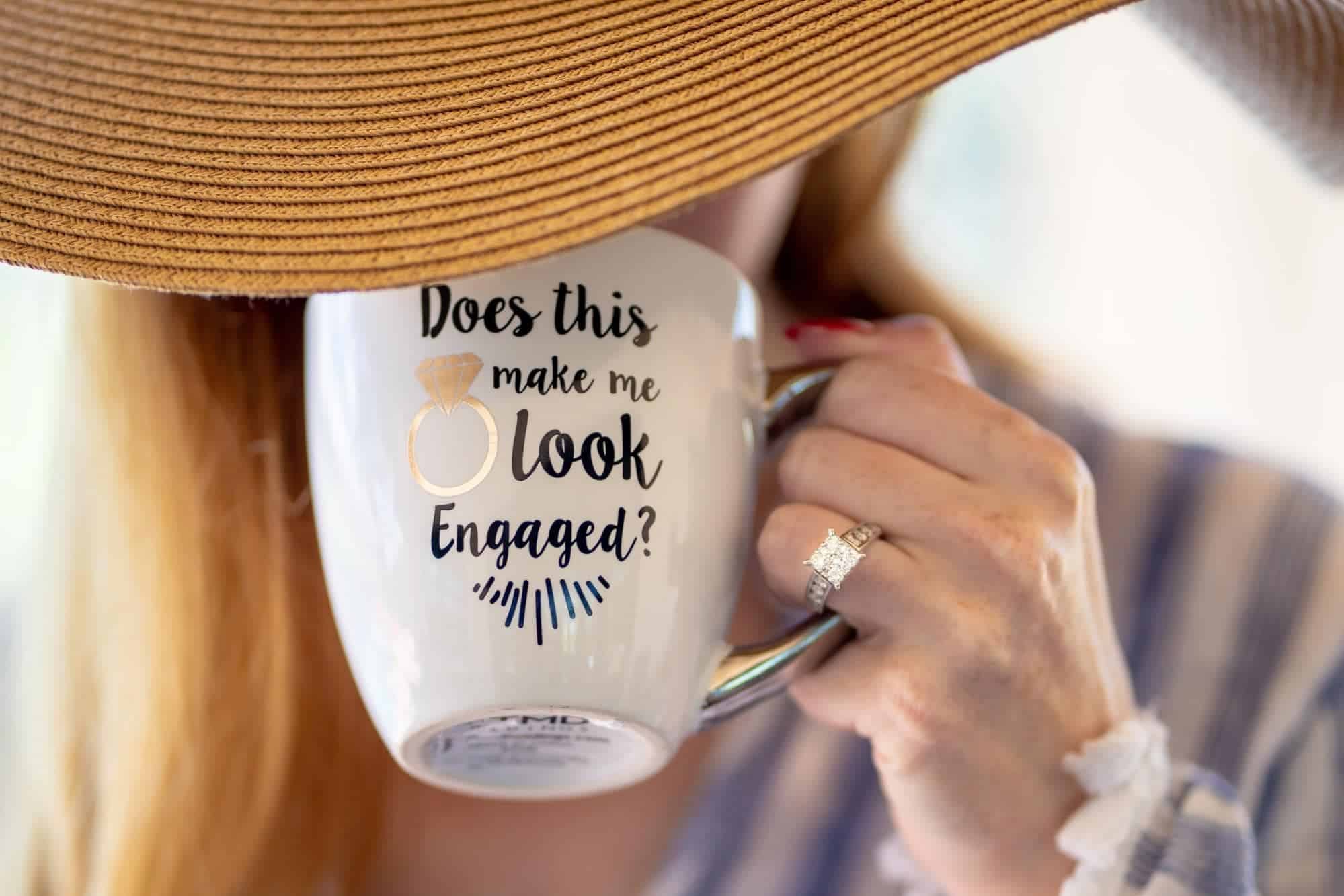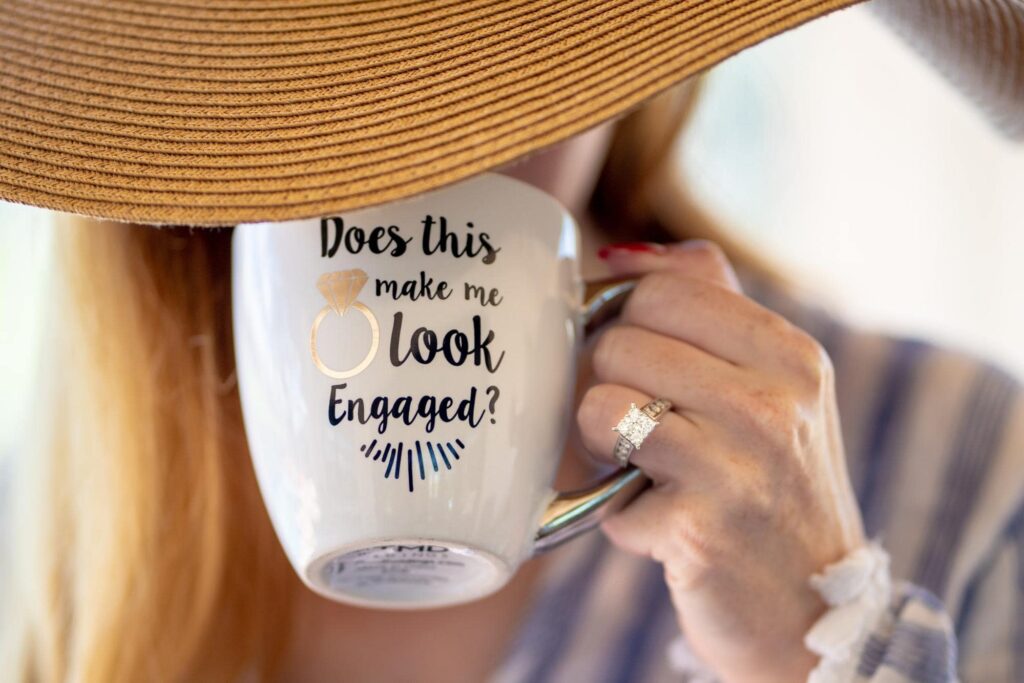 Get a cute mug like this and take a selfie, or get bride and groom mugs and pose together! Another cute and creative idea is to get coffee from your favorite coffee shop and write something like "I asked." and "I said yes." on the other.
If coffee is one of your favorite things, this is a cute way to add a personal touch.
6. Balloons Engagement Announcement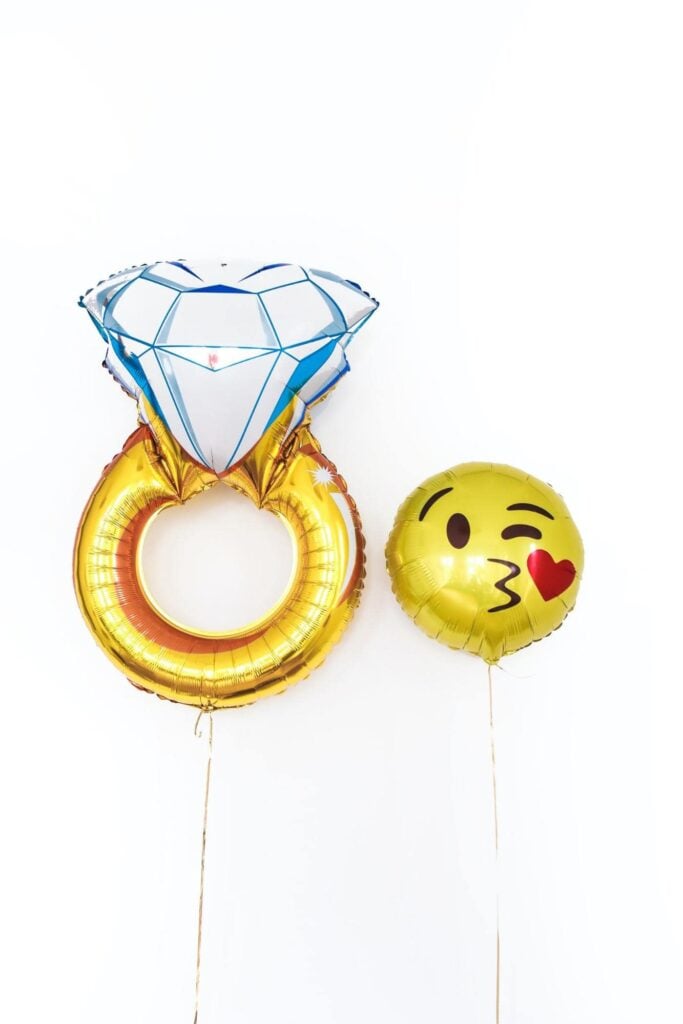 Pose with your fiance holding balloons that have the date of your coming wedding, or get some cute and snarky balloons like the ones above and let your followers put two and two together! It's fun and creative, plus emojis are perfect for social media! 
7. Over the Shoulder Engagement Announcement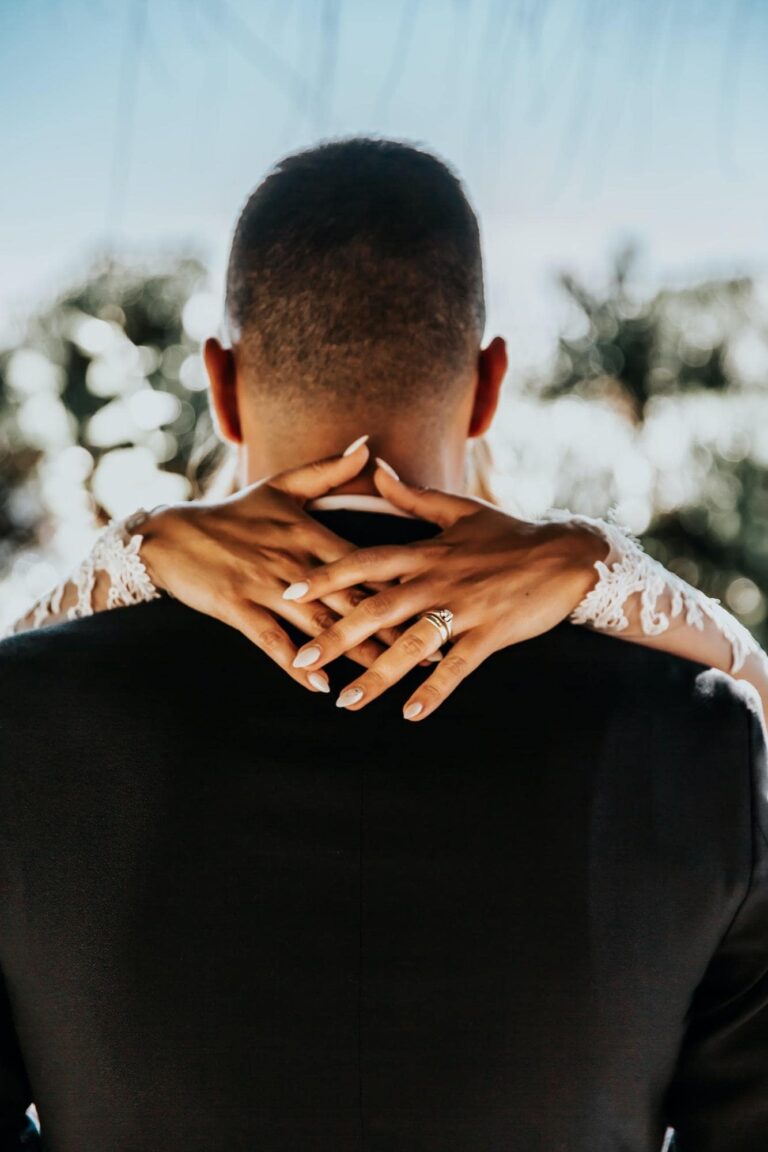 Have your photographer get a close-up of your hands draping behind your groom's neck, this is romantic and an all-around stunning shot!
8. Furry Family Engagement Announcement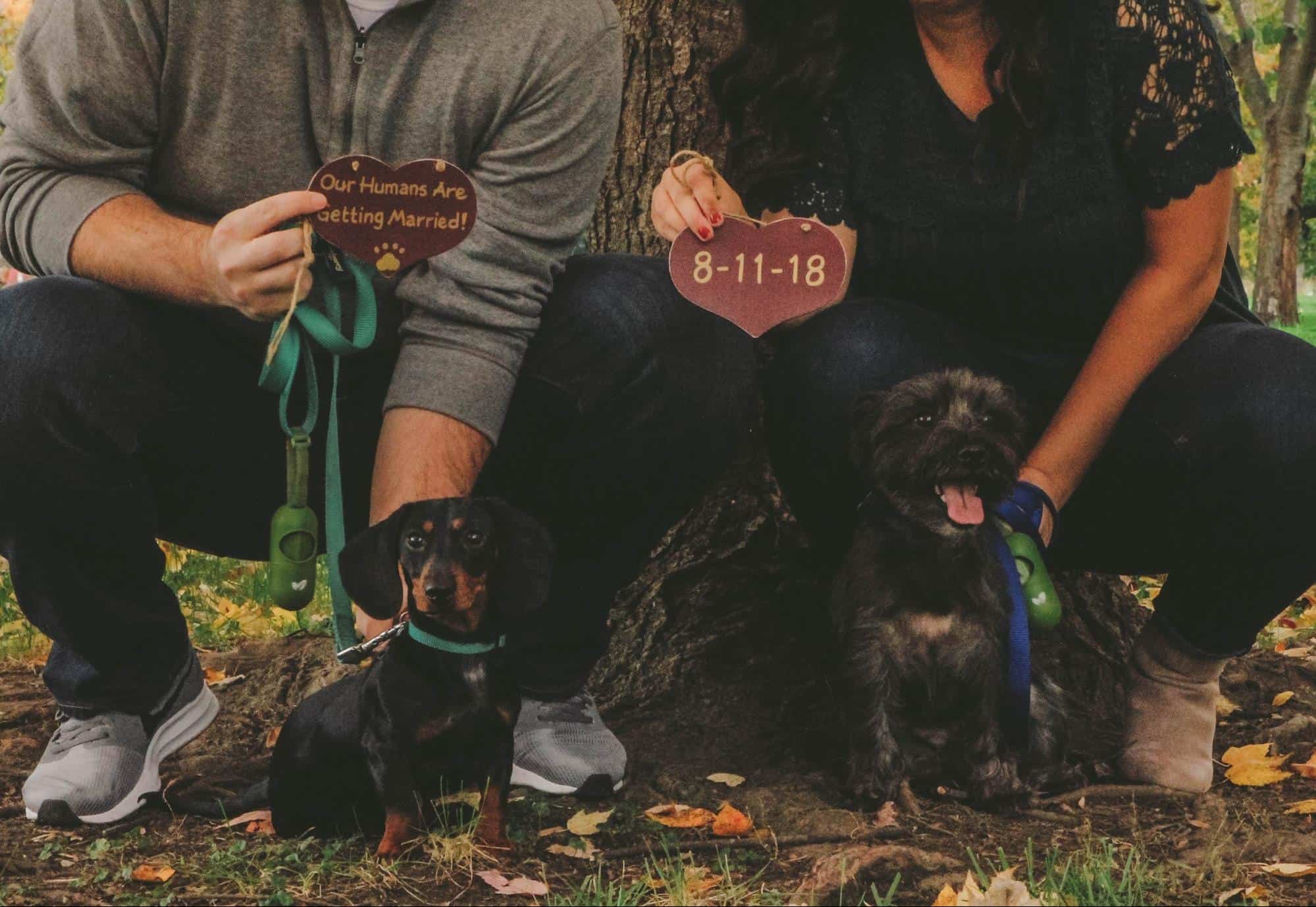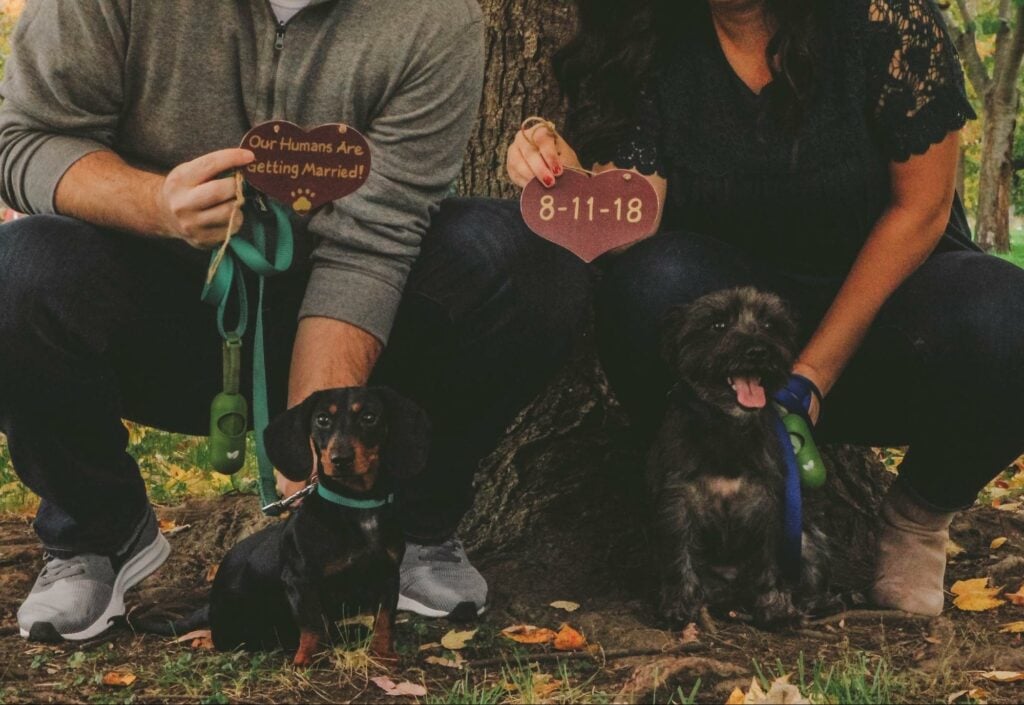 Have some furry family members who are dear to your heart? Have them help with the announcement!
9. Photo of the Moment Engagement Announcement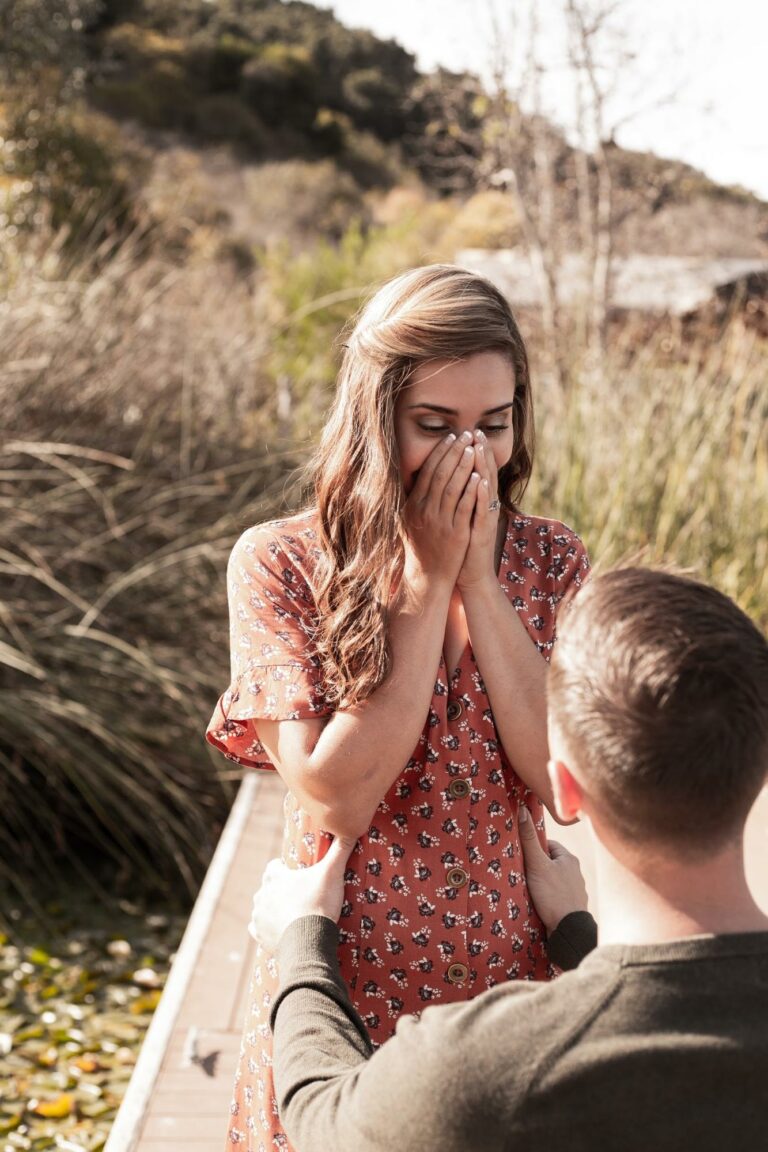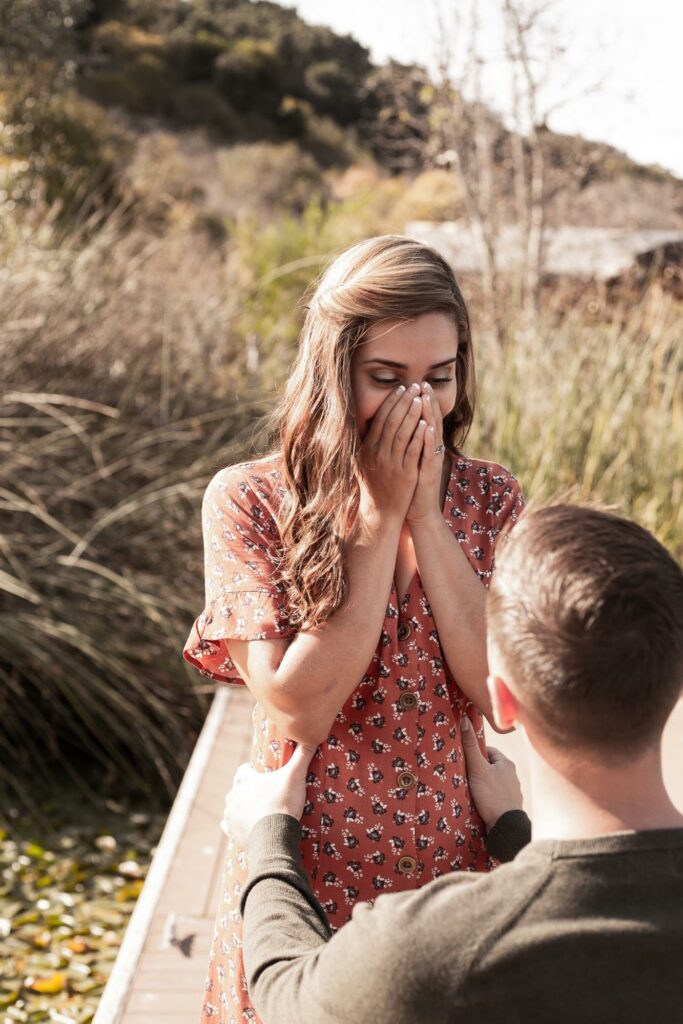 Capture and use the moment he gets down on one knee as your engagement announcement!
10. Cheers Engagement Announcement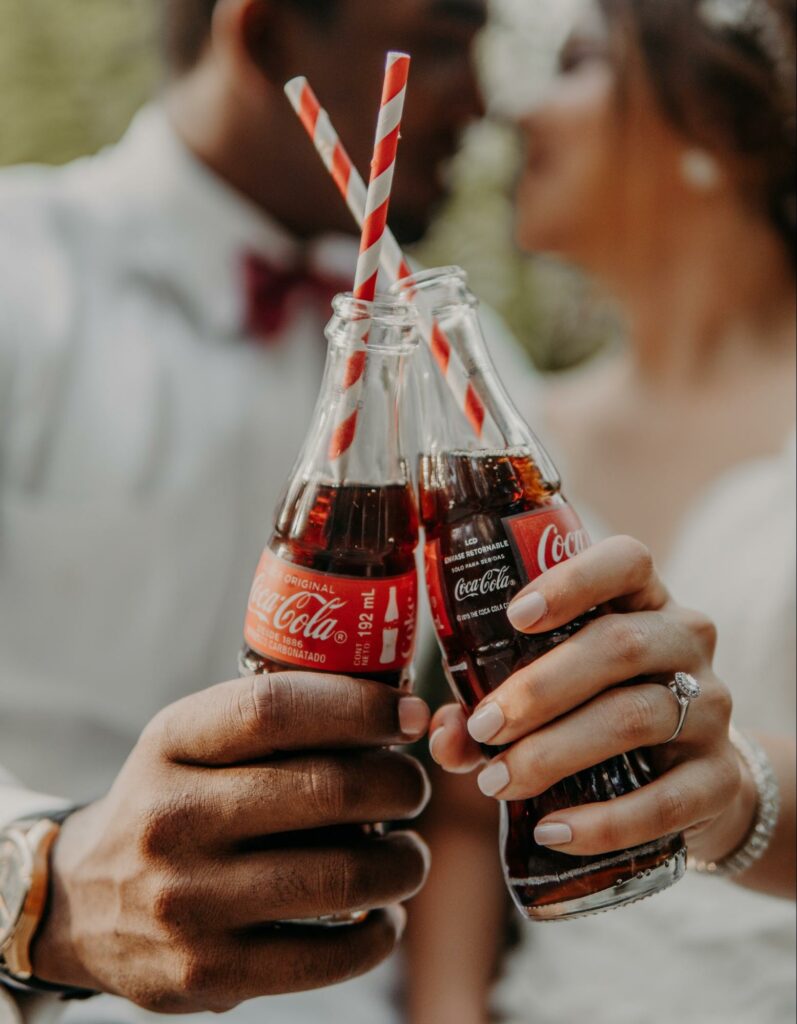 Pop open a vintage soda and say cheers! This is a cute focus shot that captures the ring and the happy couple in the background while adding a little twist!
11. Scrabble Pieces Engagement Announcement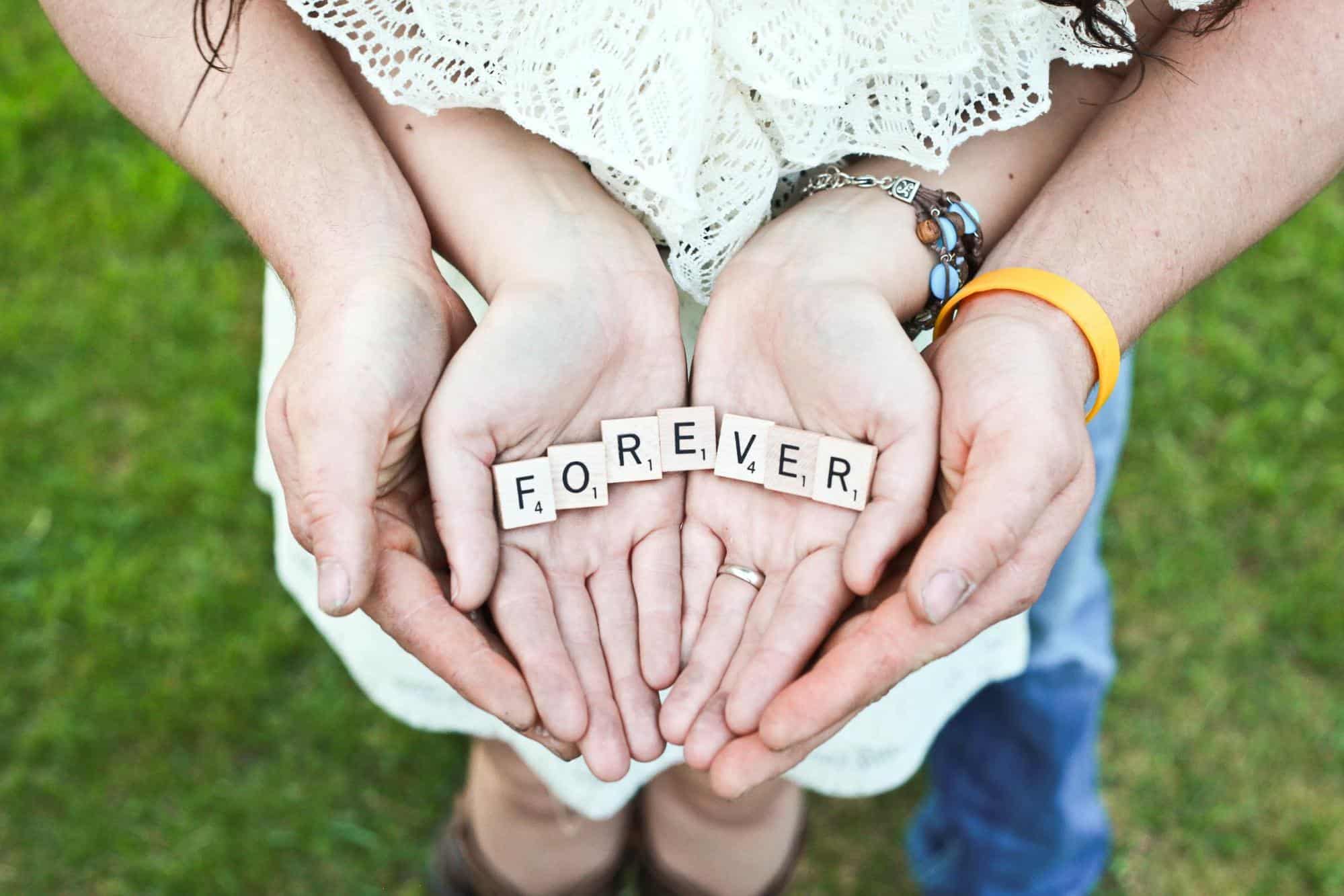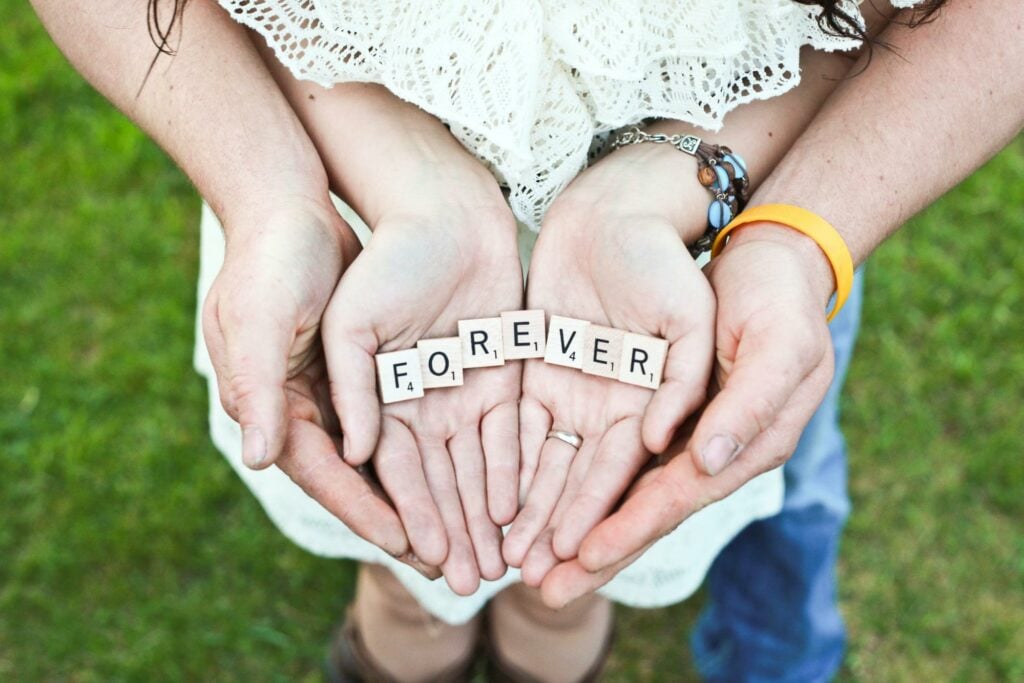 This is both trendy and unique; announce your engagement with a couple of scrabble pieces and then frame them on the wall when you're done!
12. Christmas Bulbs Engagement Announcement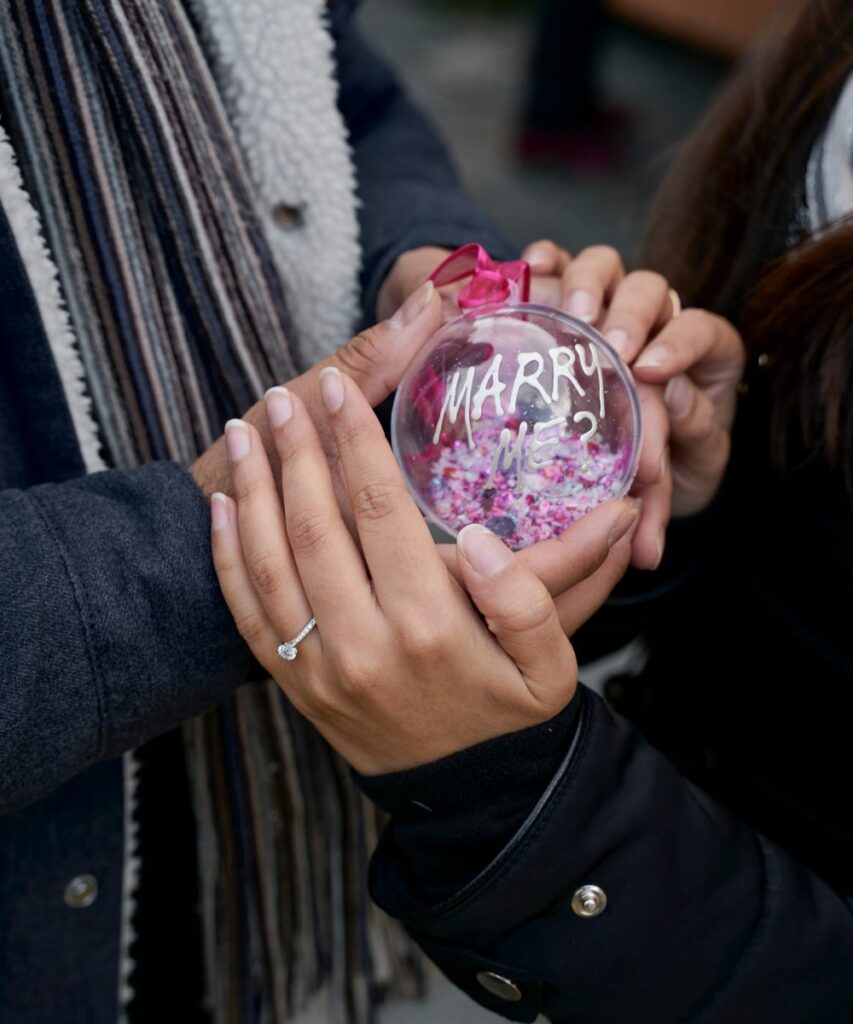 Another gorgeous idea for December brides, and the best part? The Christmas bulb can find a place on the Christmas tree forever after!
13. Ring Focus Engagement Announcement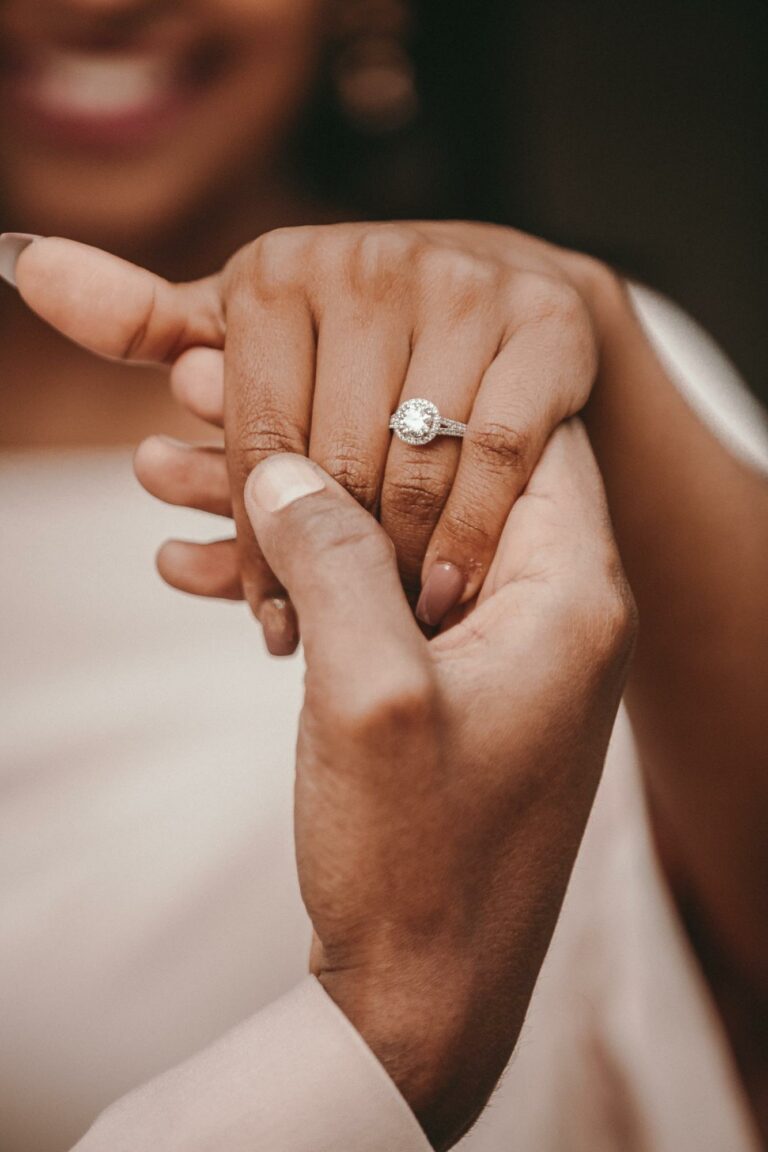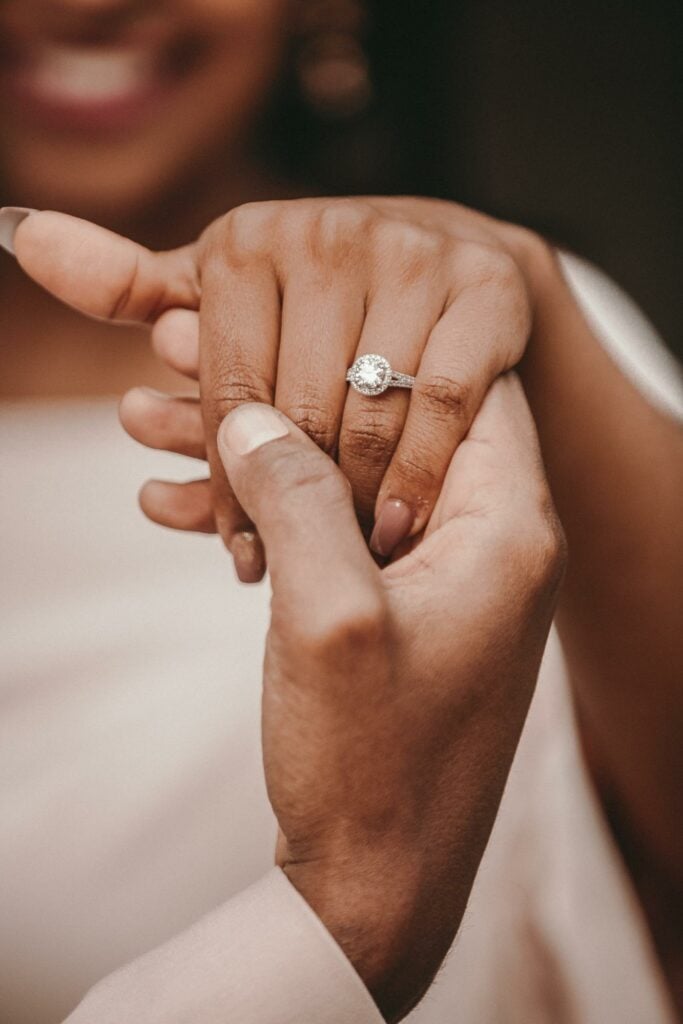 Another up-close focus shot, this engagement ring photo says all that needs to be said!
14. Sporty Engagement Announcement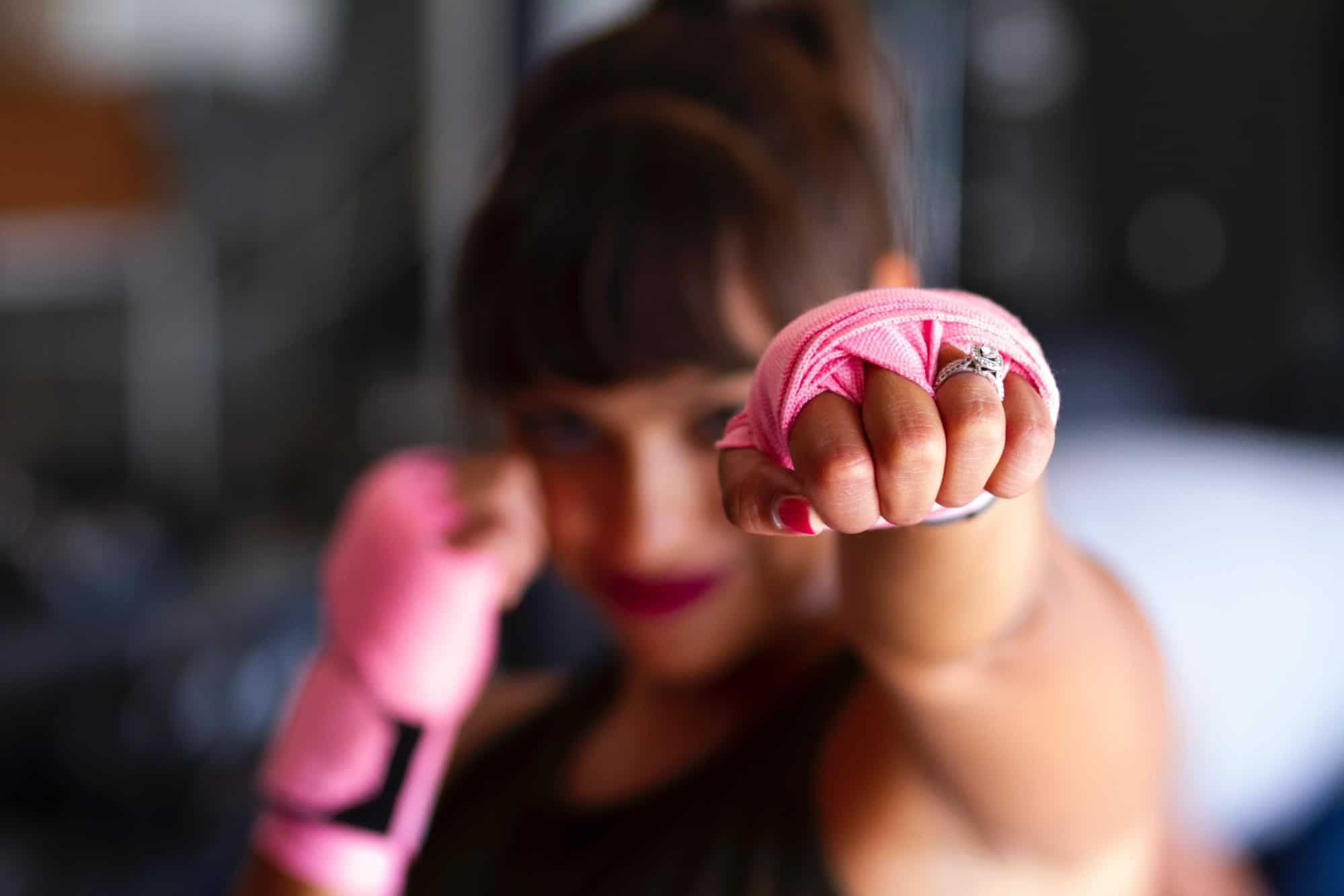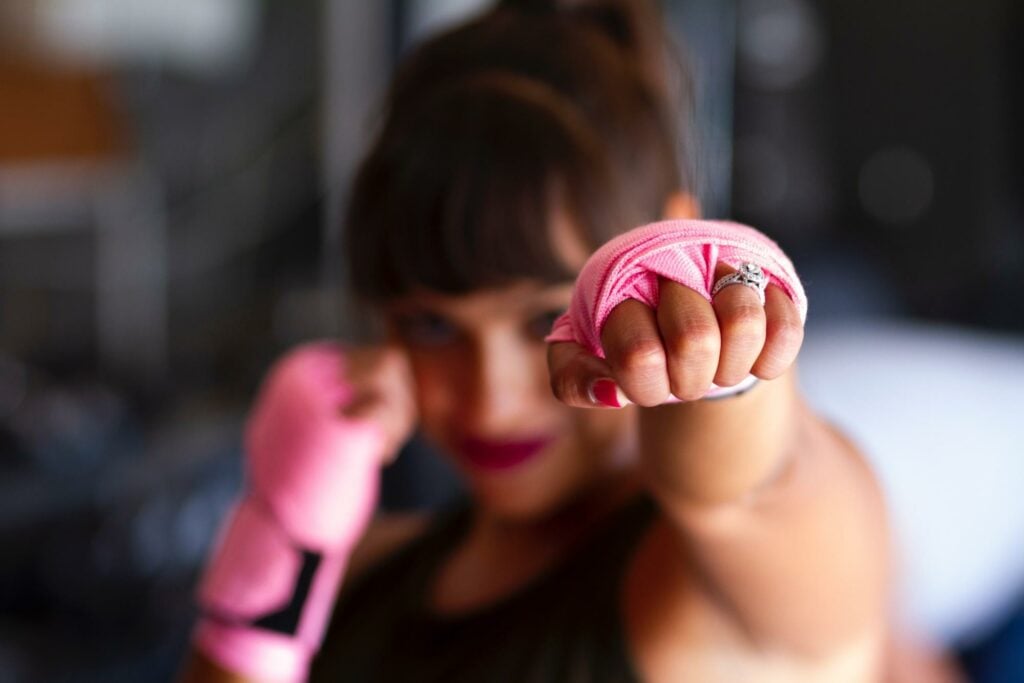 We're always a fan of adding personal touches to your wedding, so if you're into sports or fitness or whatever it is, go ahead and add this to your announcement! People love personal, and this is a sure way to surprise them!
15. Location Engagement Announcement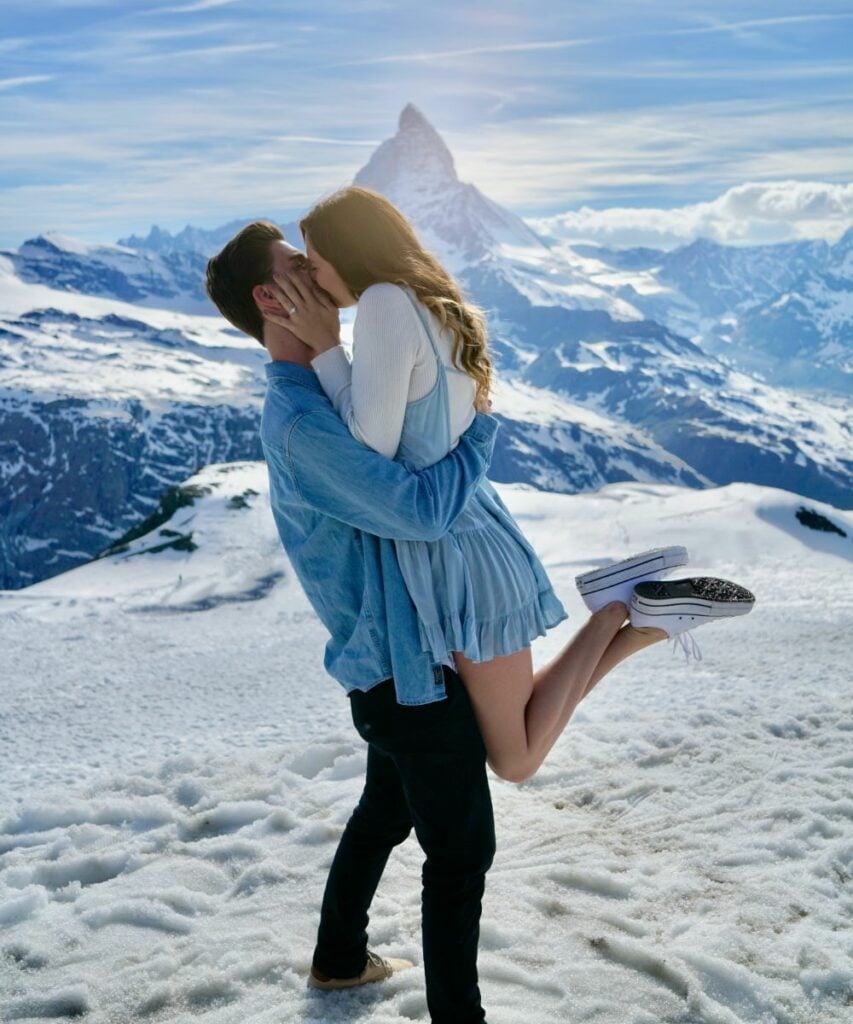 Did you get engaged in a unique and stunning location? Have your photographer include this in the shot, it's for sure a wow factor!