Vendors can be a big part of your wedding day, helping to bring everything together for the ultimate celebration; you could think of them as little fairies who make your wildest dreams and wedding day desires come true!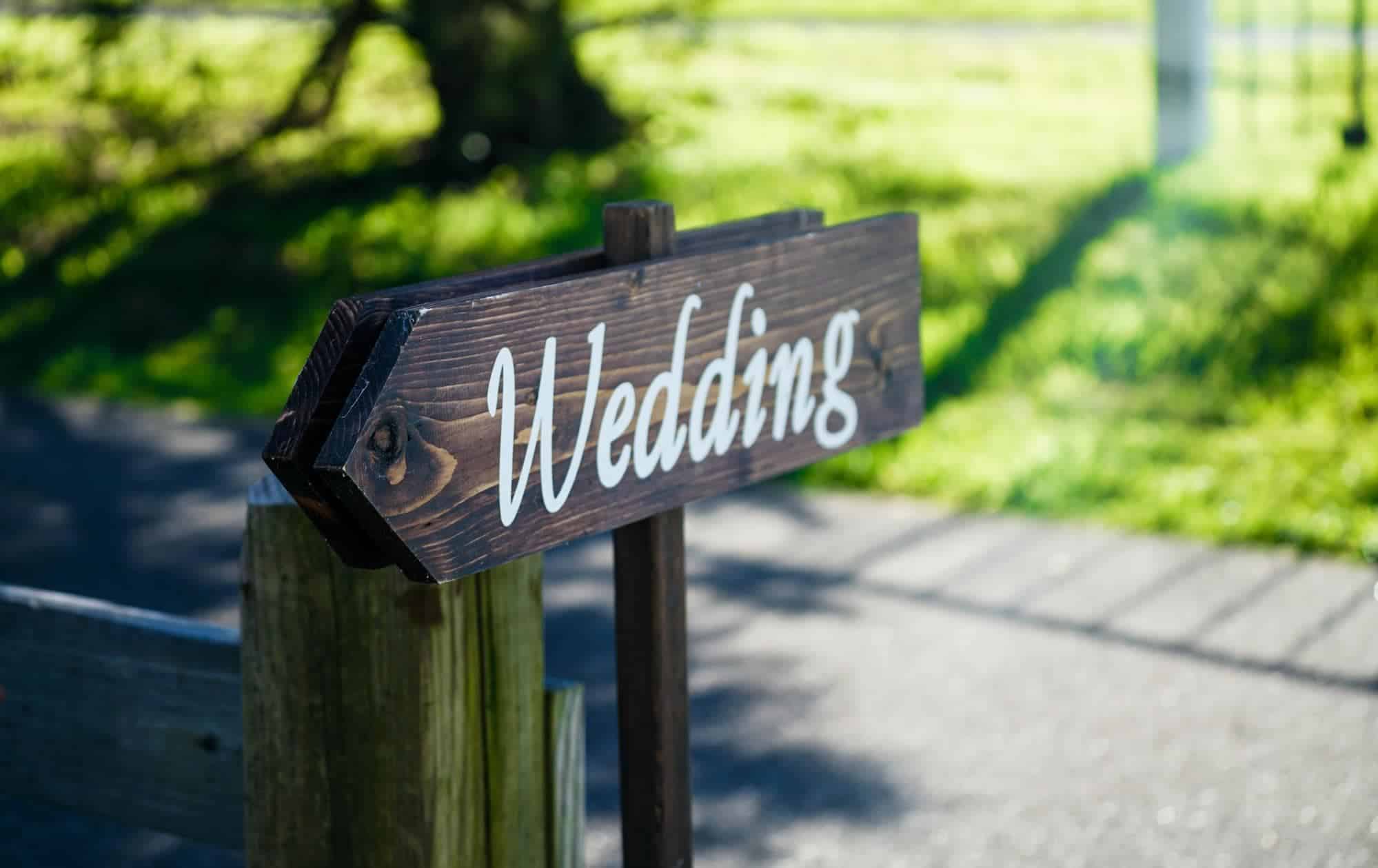 Since vendors are such an important aspect of your big day, it's important to know which ones you need and when to book them! Don't forget to include them in your 18-month wedding planning timeline. In this blog, we'll take a look at the most important and popular wedding vendors and when you need to book them!
By the end of this blog, you'll be saying "I do" to the vendors that best fit your day! 
1. Wedding Planner: 12+ Months Out

A lot of brides tend to skimp here, thinking they can have a family member coordinate and plan for them, but soon after their first party, they realize that it's too big a task to tackle, and the help of a pro is necessary.
You will want to book your wedding planner as soon as you become engaged, whether you have 18 months or 12 months to plan because the planner will help choose the best vendors and also negotiate with them to get the best deals and times.
For more information on wedding planners, check out this blog: What Wedding Planners Do and Why You Need One On Your Big Day 
2. Wedding Venue: 12+ Months Out

While the venue is somewhat different than a vendor, they still made the list! Your venue should be booked at least 12 months out, and the more time the merrier because most high-end luxury venues like The Dallas Oasis are booked up to 2 years out.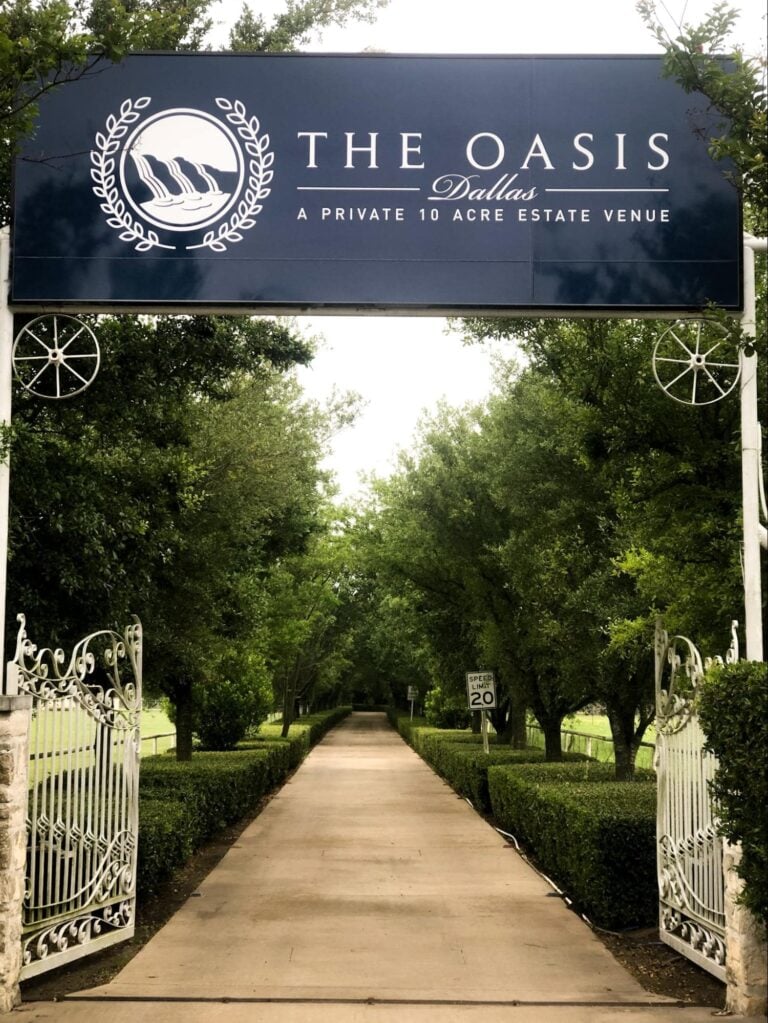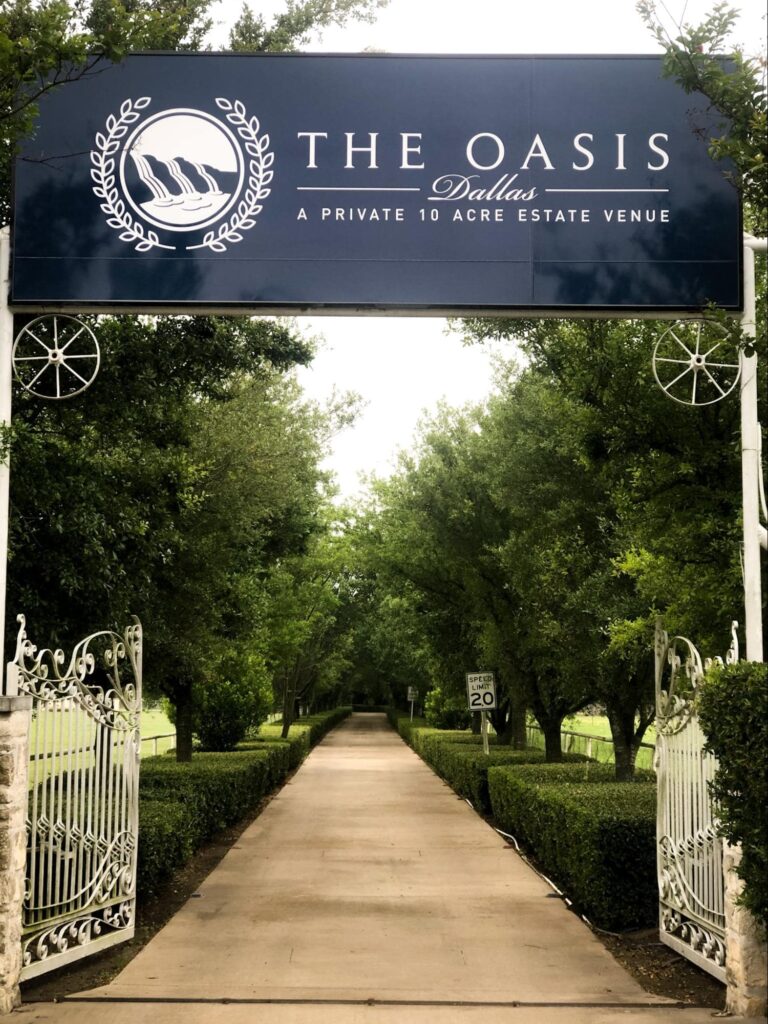 It's also helpful to get your venue booked first because most venues offer packages that fulfill your vendor needs and things like bartenders and valet parking are automatically taken care of through venues like the Dallas Oasis!
Consult your newly hired wedding planner and ask them for recommendations on venues!
3. Photographer: 10+ Months Out

Picking the right photographer who you mesh with and who you know will take amazing photos that you'll be proud to post and put on your wall is a big deal. Because of this, just like your wedding planner, you will want to book this vendor as soon as you're engaged or at the minimum 10 months out, because the good ones tend to be pretty booked up.
Try booking your potential photographer for your engagement photos to start building the relationship, and so you can see if their work is something you want to have on your wedding day as well.
If you're not sure how to choose your photographer, check out this interview with award-winning photographer Adria Lea: How to Choose a Wedding Photographer That's Right For You 
4. Florist Designer: 10+ Months Out

It's no secret that every luxury wedding has a florist designer involved, they make your day come alive… quite literally actually. With all those beautiful flowers and bright green leaves, you feel like you're walking into the Secret Garden!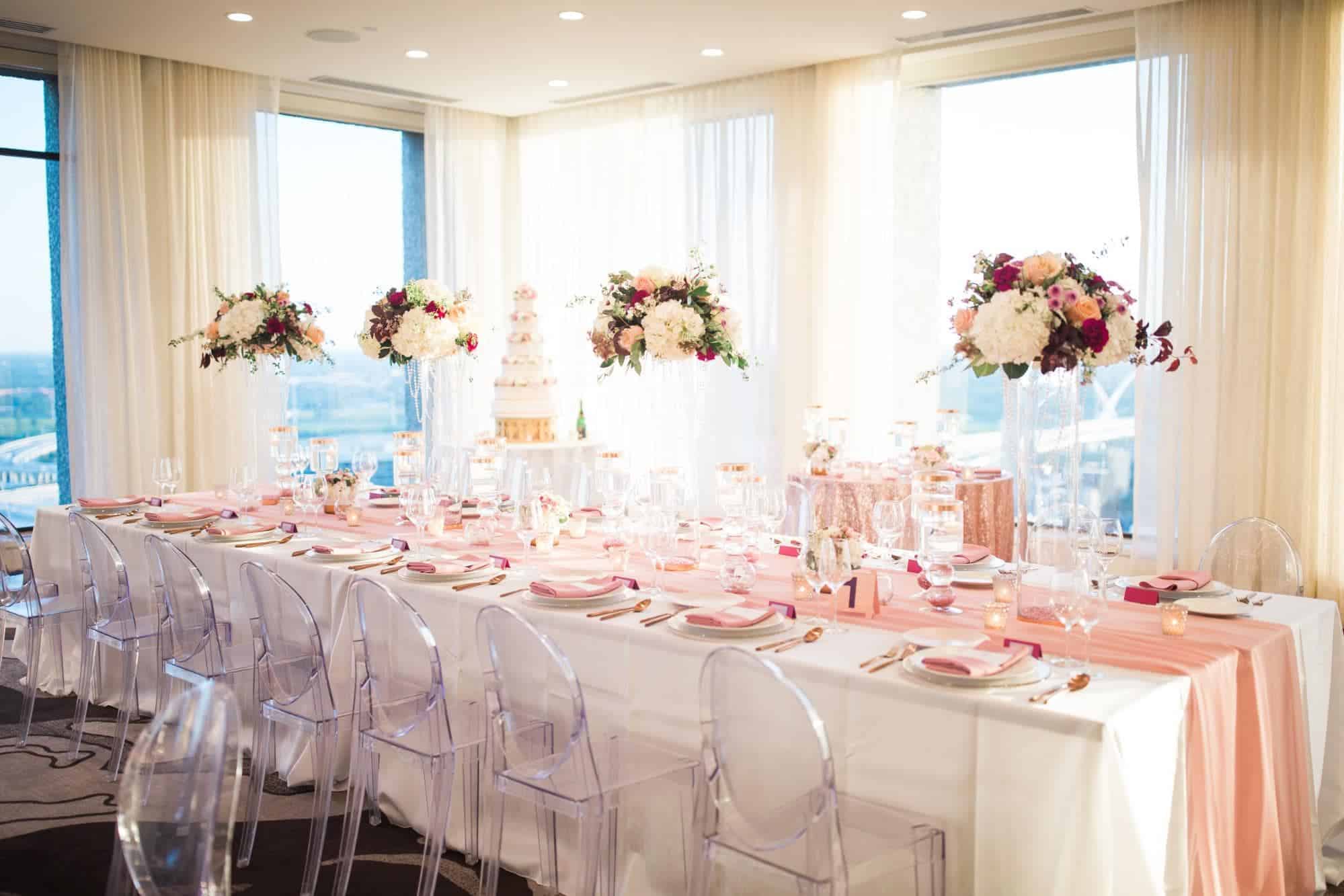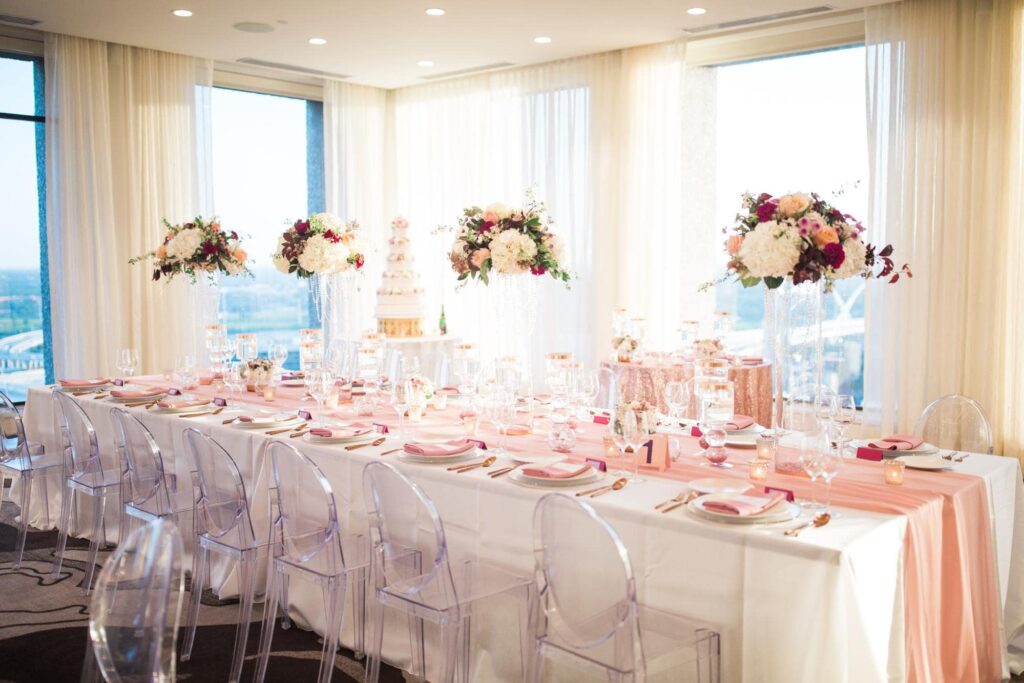 Arrangements by Wild Rose Events & Floral Design  Photo by Adria Lea
Florists should be booked at around 10 to 12 months from your wedding day, they are in high demand, and the bigger you vision the more time they will need!
5. Wedding Stationer: 12+ Months Out

In a recent interview with Bethany Powell, owner, and founder of Bethany's Letter Shop, we learned all we need to know about wedding invitations and stationery.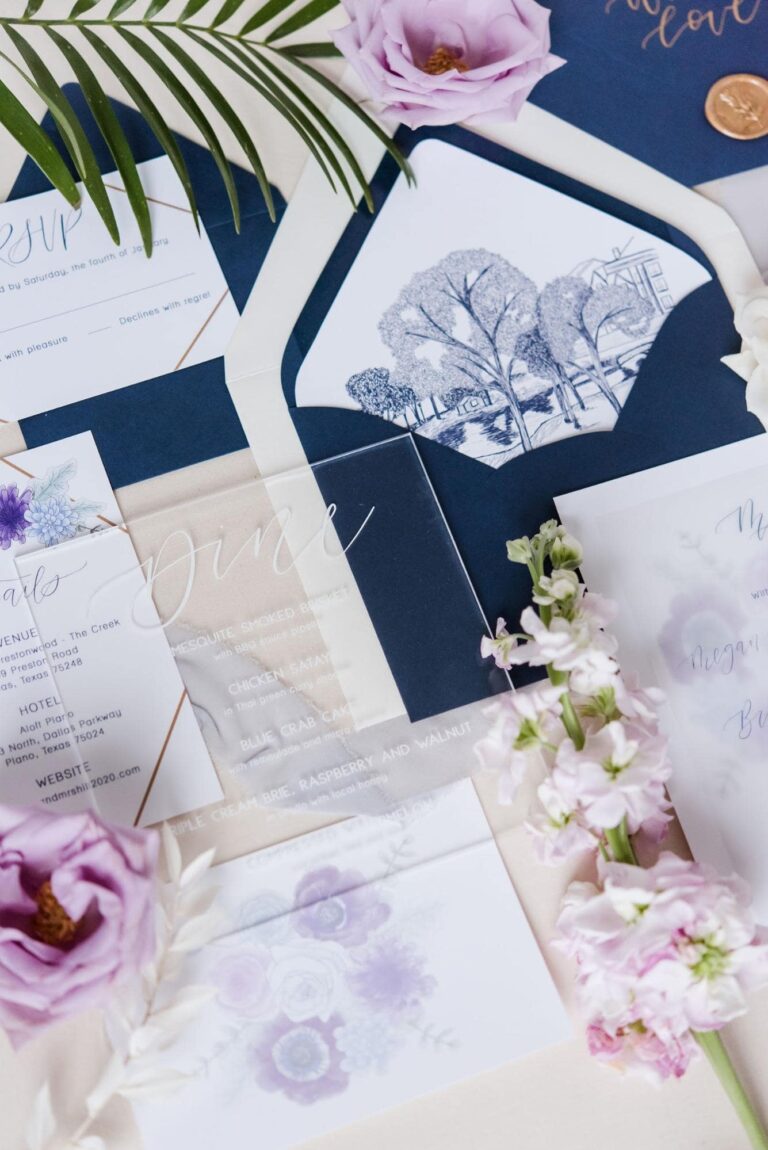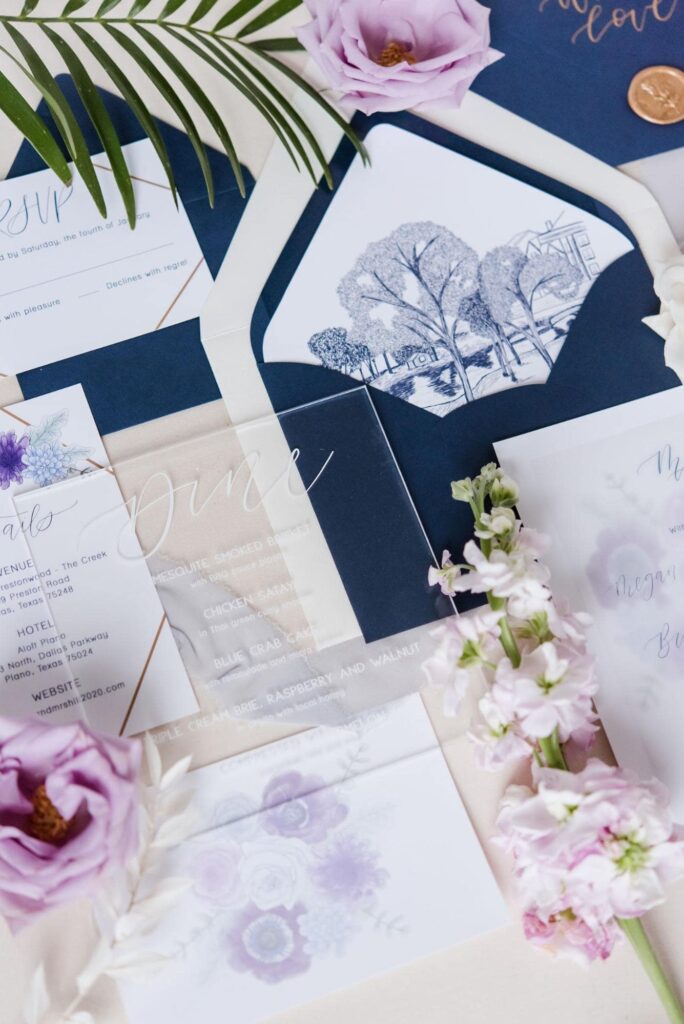 Stationery by Bethany's Letter Shop
Bethany recommends 12+ months in advance for your custom stationer. The process of creating your perfect invitations, save-the-dates, seating charts and more, takes quite a bit of time. So don't wait long to set up a consultation and book your preferred stationer!
For more information on wedding stationery, check out this blog: What You Need to Know about Wedding Stationery, Invitations, and Save the Dates
6. Cake Designer: 12+ Months Out

Cake designers are an absolute must! And cakes are an art form that consultations, careful planning, and vision casting.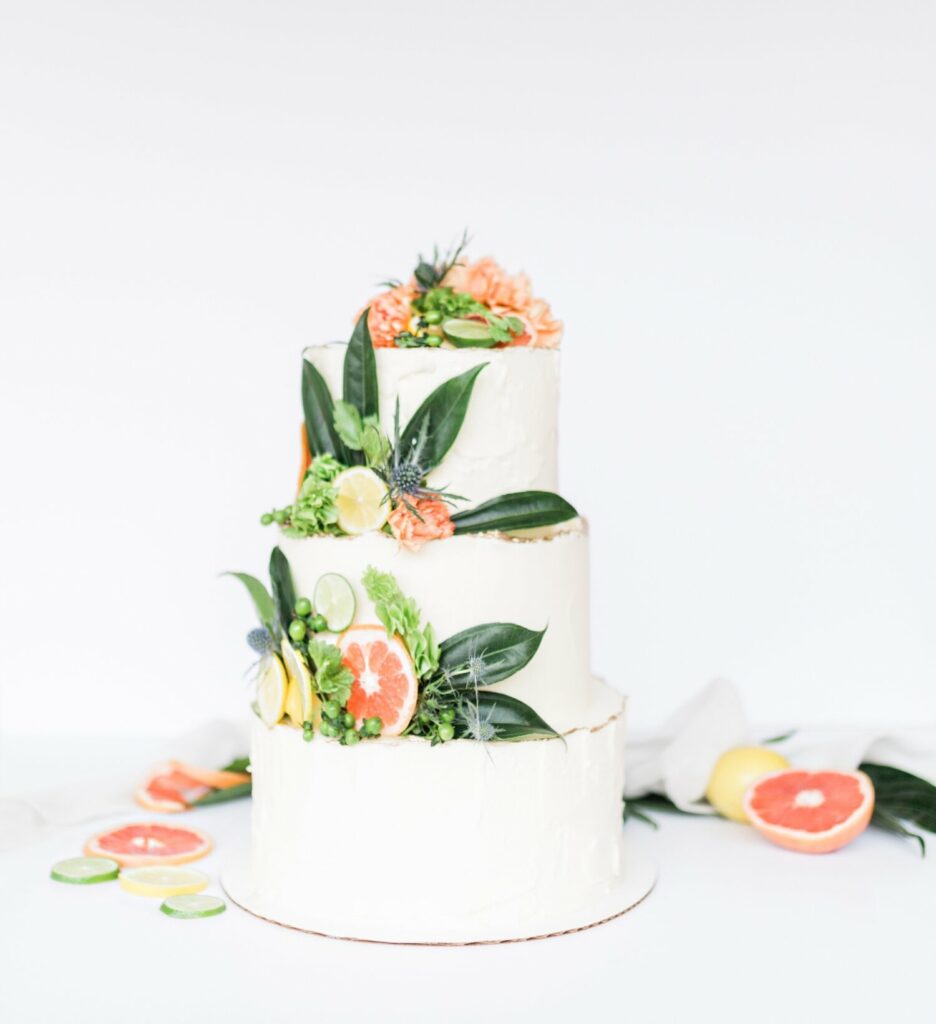 Cake by Blondies Bake House
Rachel, owner of Blondies Bake House says, that while it's different for each baker, the recommended amount of time for a baker is 12 months in advance. You can do it closer to your wedding date but there is no guarantee that your desired baker will be able to do it, and there will often be a rush fee.
Blog: All You Need to Know About Wedding Cakes: Cost, Tastings, Designs, and More
So go ahead and book your cake designer as soon as you can!
7. Officiant: 9+ Months Out
You can't have a wedding without an officiant, and unless you're friends with an ordained pastor, you will need to book a licensed officiant!
Get this one taken care of pretty quickly as it's such an important part of your future! 
8. DJ/Band and Live Entertainment: 9+ Months Out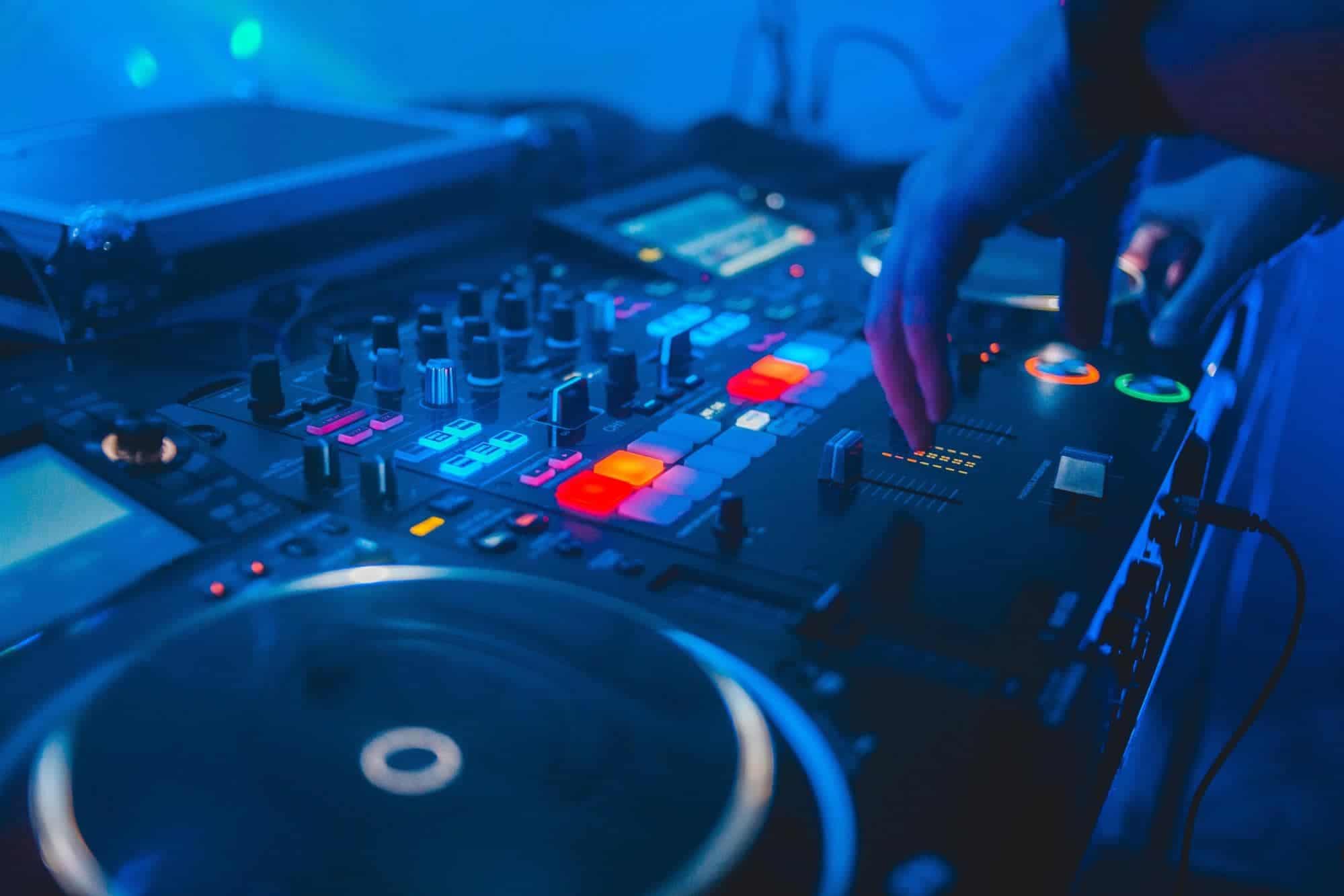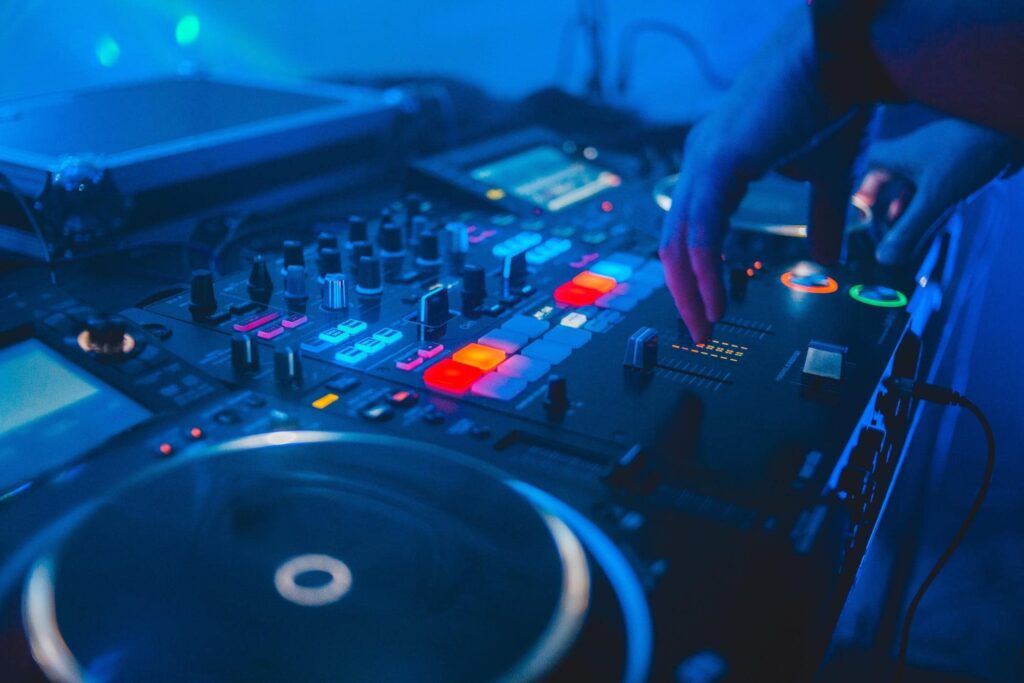 Whether you're looking for a DJ, a band, or some other form of entertainment for your guests, you will want to add them to your wedding team at 9 months or more, before your big day!
9. Wedding Videographer: 8+ Months Out
Videographers are a big deal, and they make your day feel like something out of a movie.
If you're looking into booking a videographer, you can book them a little further out than your photographer because they are not as high demand. This means you should book your videographer at around 8 months out from your wedding day.
10. Wedding Caterers: 8+ Months Out
Caterers are important on your big day! Whether you choose a full course meal a dessert bar, or donut wall, your guests will come expecting something to munch on!
So go ahead and book this integral aspect of your wedding to keep your guests satisfied and having fun!
11. Reception Rentals: 6+ Months Out
If your venue does not provide things like tables, chairs, linens, or china, you will want to look into booking vendors who will provide you with all of the above. And this is a must! Guests need somewhere to sit, relax, and chat!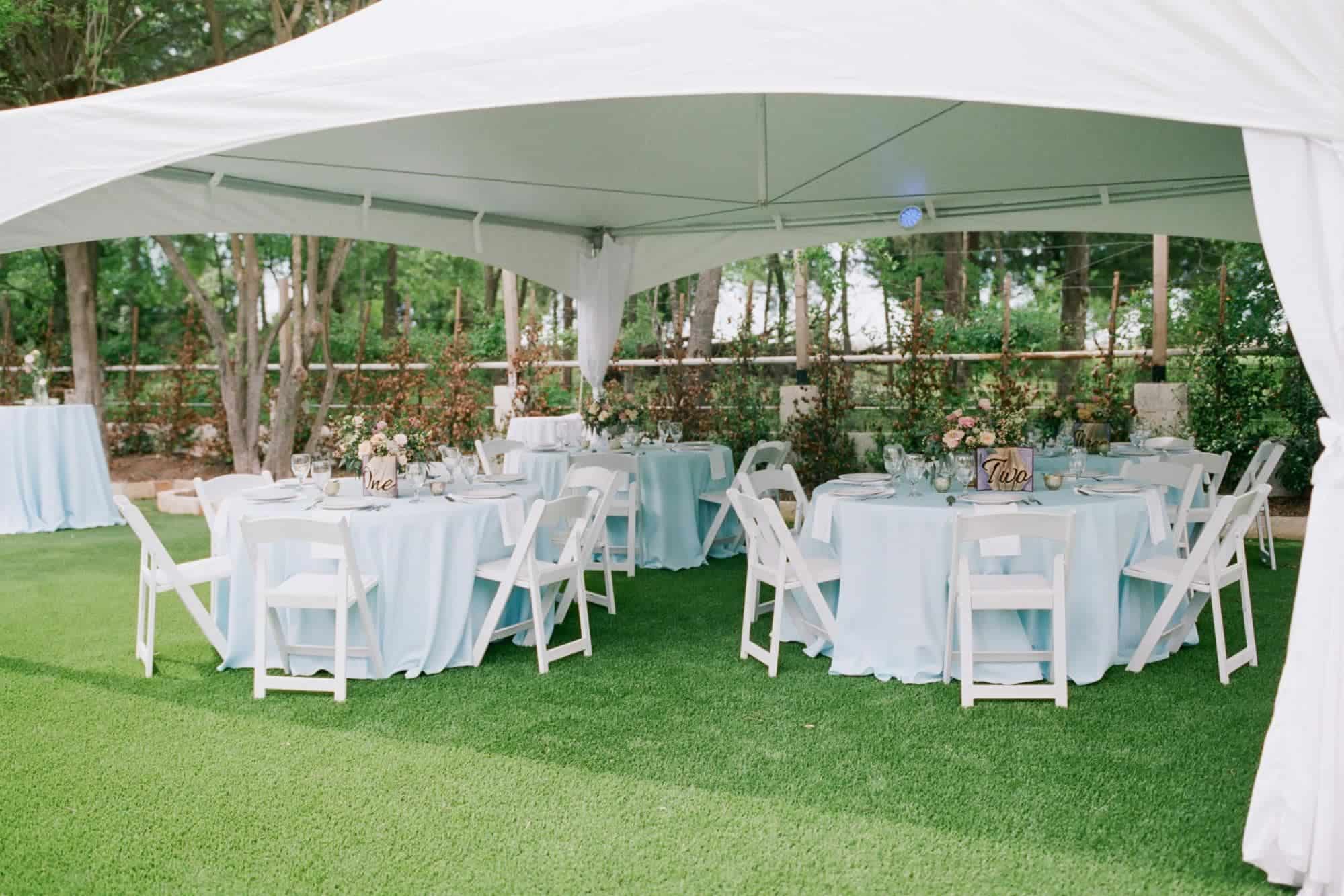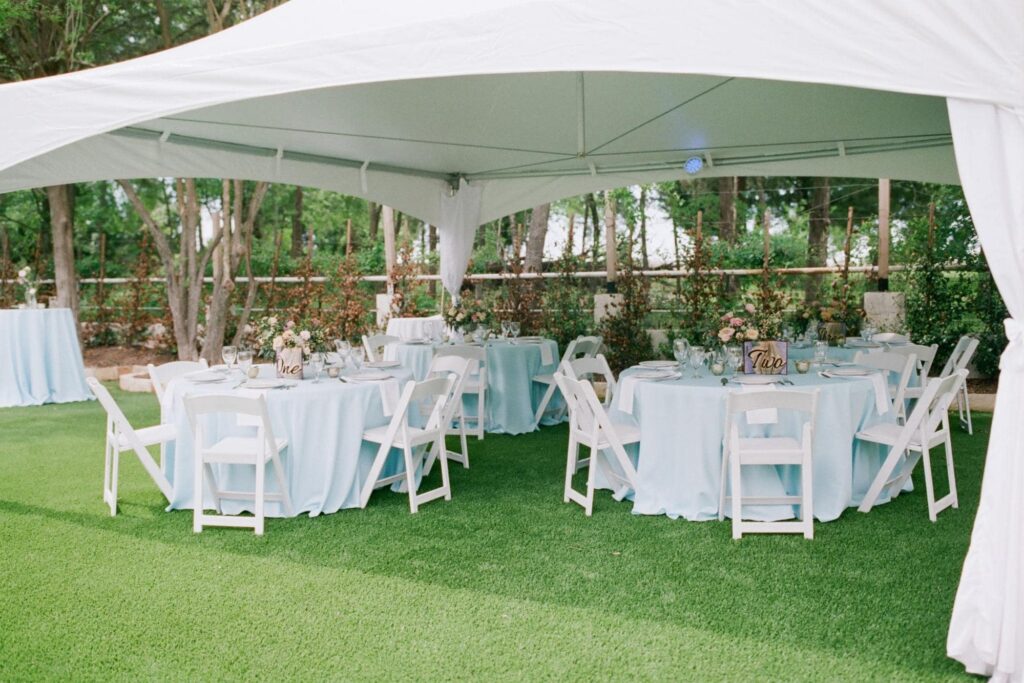 Photo by Adria Lea Photography
You will want to book your rentals at about the 6-month mark, but feel free to do it earlier! Earlier is always better!
12. Arrival and Exit Transportation: 6+ Months
If you're looking to make a grand wedding entrance and big show-stopping wedding exit in a fancy mode of transportation go ahead and get this booked no later than 6 months before "I do."
Some planners recommend doing this somewhat earlier, like 9 months before, if you're planning a Summer wedding.
Pro Tip: As a rule of thumb, it's always better to book earlier!
13. Hair and Makeup Artists: 6+ Months
If you want to look like a queen with your girls for one of the biggest moments of your life, go ahead and book your hair and make artists 6 months or more before your wedding so that you can get the very best!